Located near the Bordeaux Saint-Jean railway station, Tri Postal Block designed by CoBe architecture and Paysage comprises 33 social housing units and 44 housing units for sale. The residential complex gets its name from the former mail-sorting building that stopped functioning in 2016.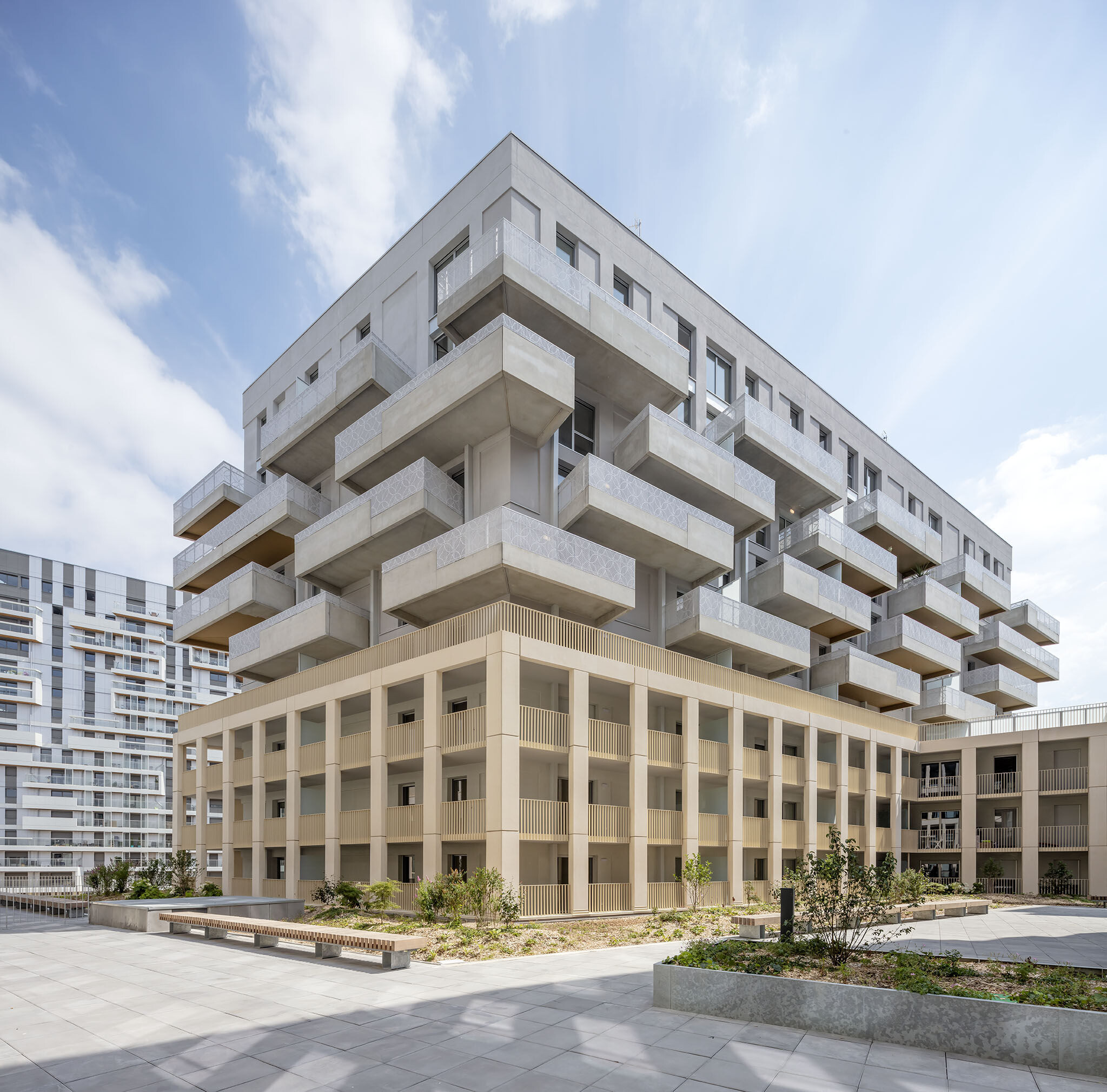 Adjacent to the symbolic building, COBE overlooked the design of 2 towers situated at the extreme east end of the plot standing on a shared base. The base features a framework of post-beam structure at two levels on the ground floor and long loggias on the facade of the first four floors.
The two ten-storey housing blocks mark a visually distinct presence due to the staggered arrangement of balconies. These balconies break the monotony of the facade and create a balance of solids and voids.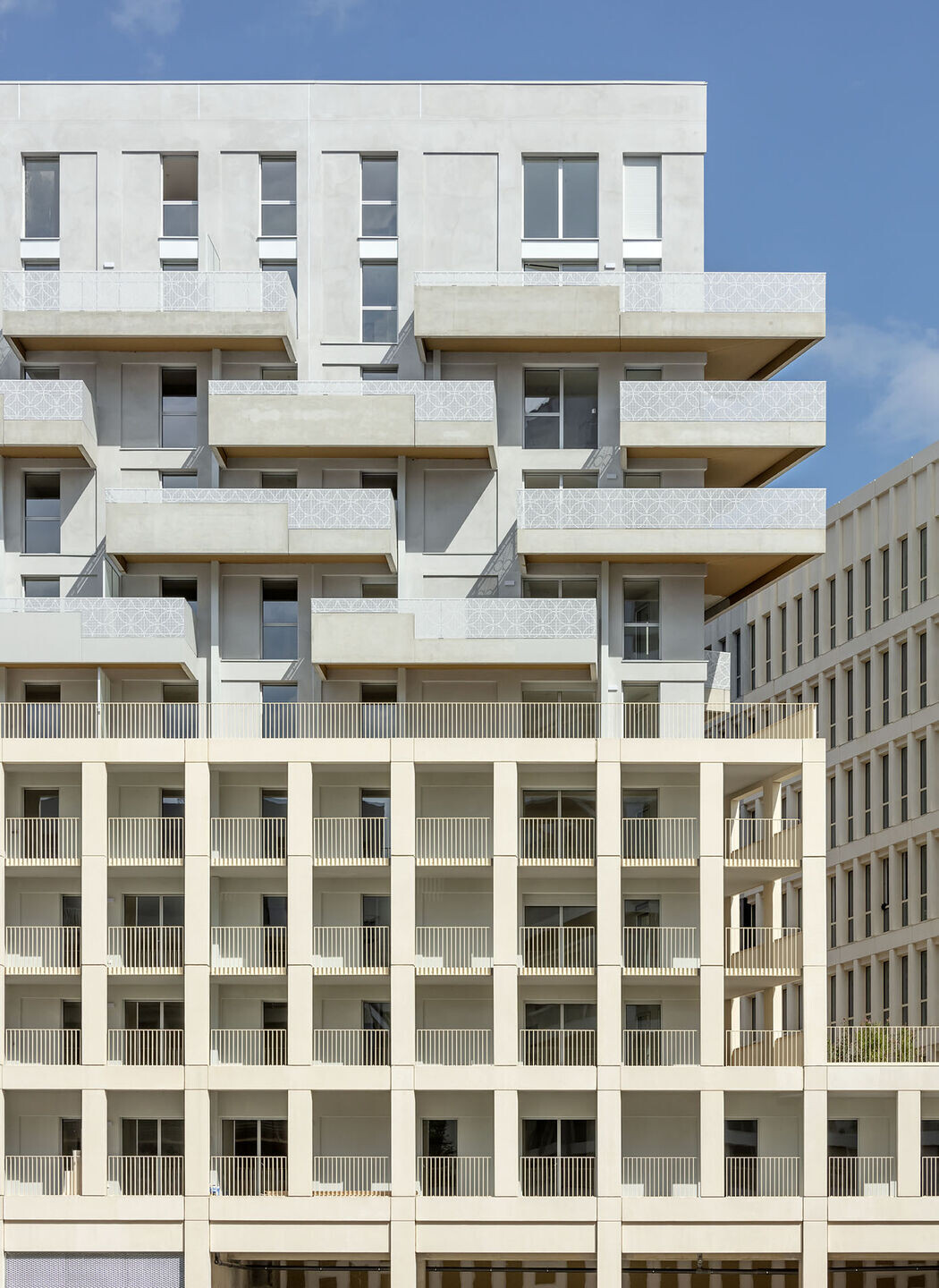 Sandy prefabricated concrete of blond stone colour representing the hues of typical Bordeaux facades transitions into a light grey concrete at the upper levels of the buildings. Perforated aluminium railings reinterpreting traditional Bordeaux patterns intersperse with solid concrete parapets that form an extension of the horizontal balcony slabs.
Owing to the constraints of being built on the edge of the plot with no public spaces, all the residential units have an extended outdoor space in the form of a balcony or a loggia with an average area of 10sqm. The arrangement of balconies in an alternate pattern prevents overlooking other dwellings and allows expansive views of the Bordeaux landscape.