A peek preview into SCDA's most recent iconic high-rise residential project in Singapore, in close collaboration with City Developments Limited, the design of Amber Park gallery reflects the main development's spatial structure. A space where geometrical shapes and light ray colors are intertwined, serene and delicate.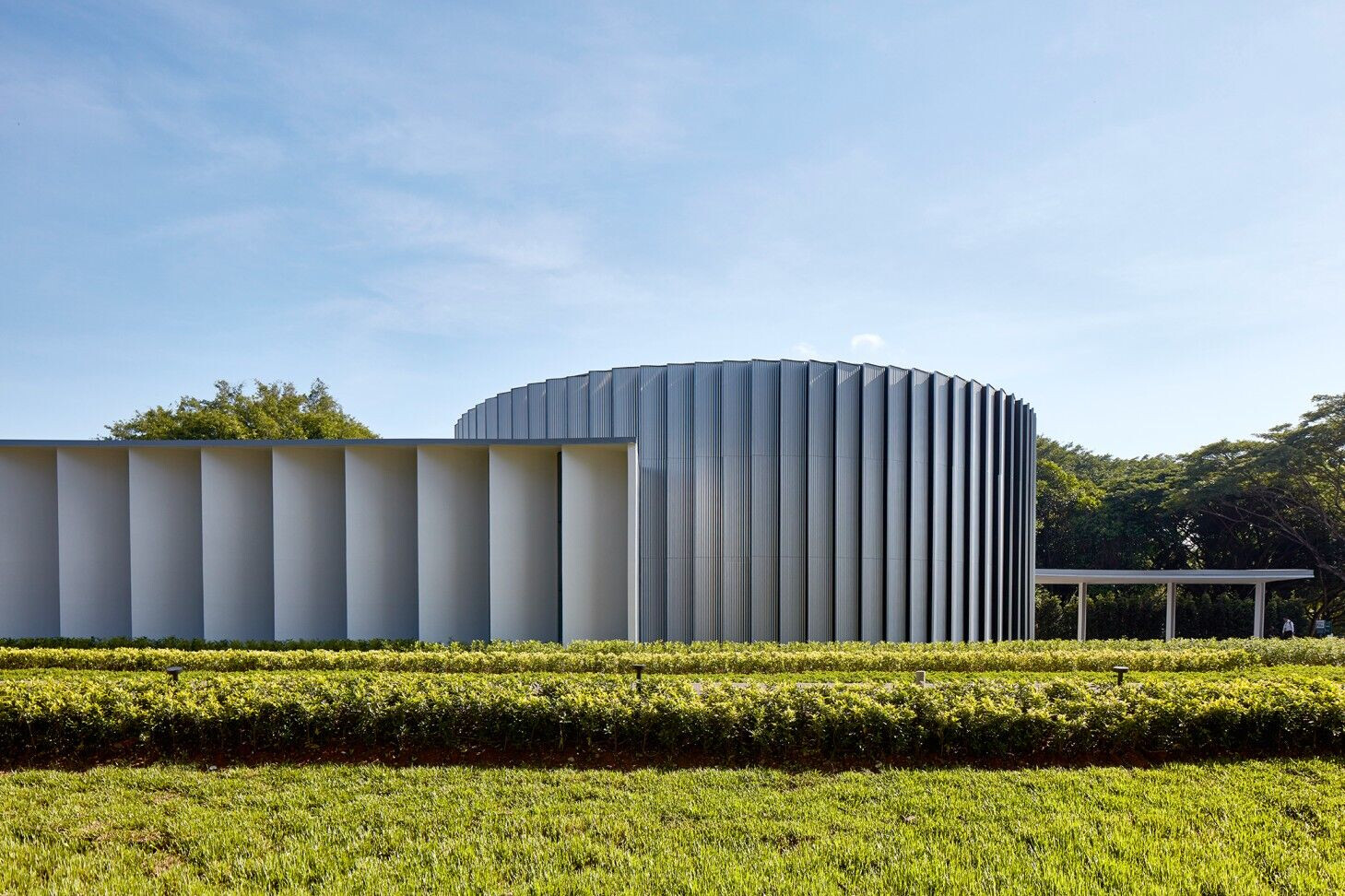 The Sales Gallery of Amber Park realized as a composition of pure geometrical forms, enveloped with corrugated and perforated metal mesh panels. The sun-bleached structural forms float above a central, tranquil water feature mirroring the central lagoon of the main development.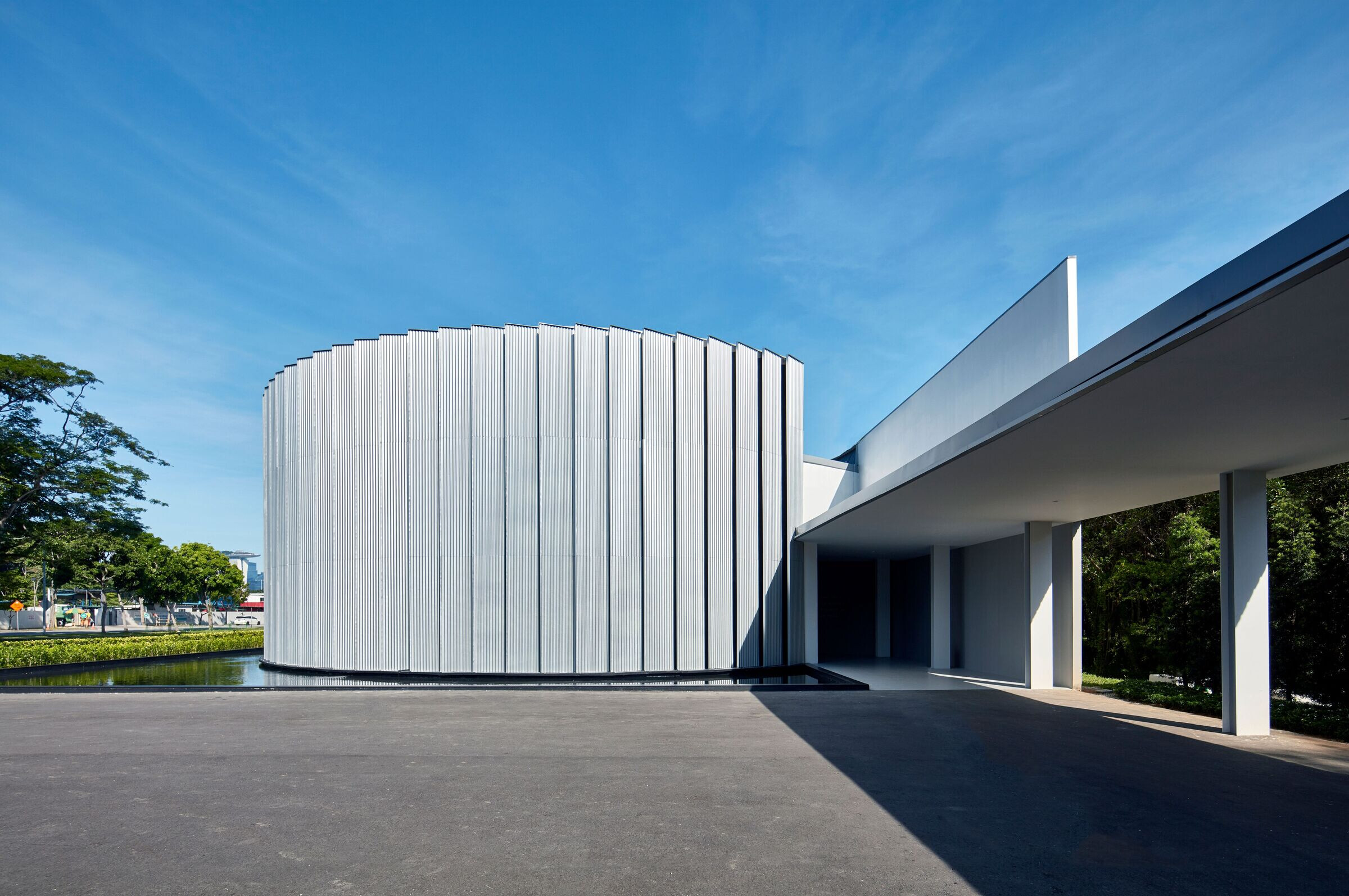 Inside the main cylindrical exhibition space, a towering 1:75 scale model of the Amber Park development stands between the reception counter and the arrival foyer. The rotating mechanism and full scale three dimensional ever changing virtual background, further offers an intimate immersing locale experience of being in close proximity to the historic Singapore Joo Chiat Area, East Coats Park and ultimately, the sea.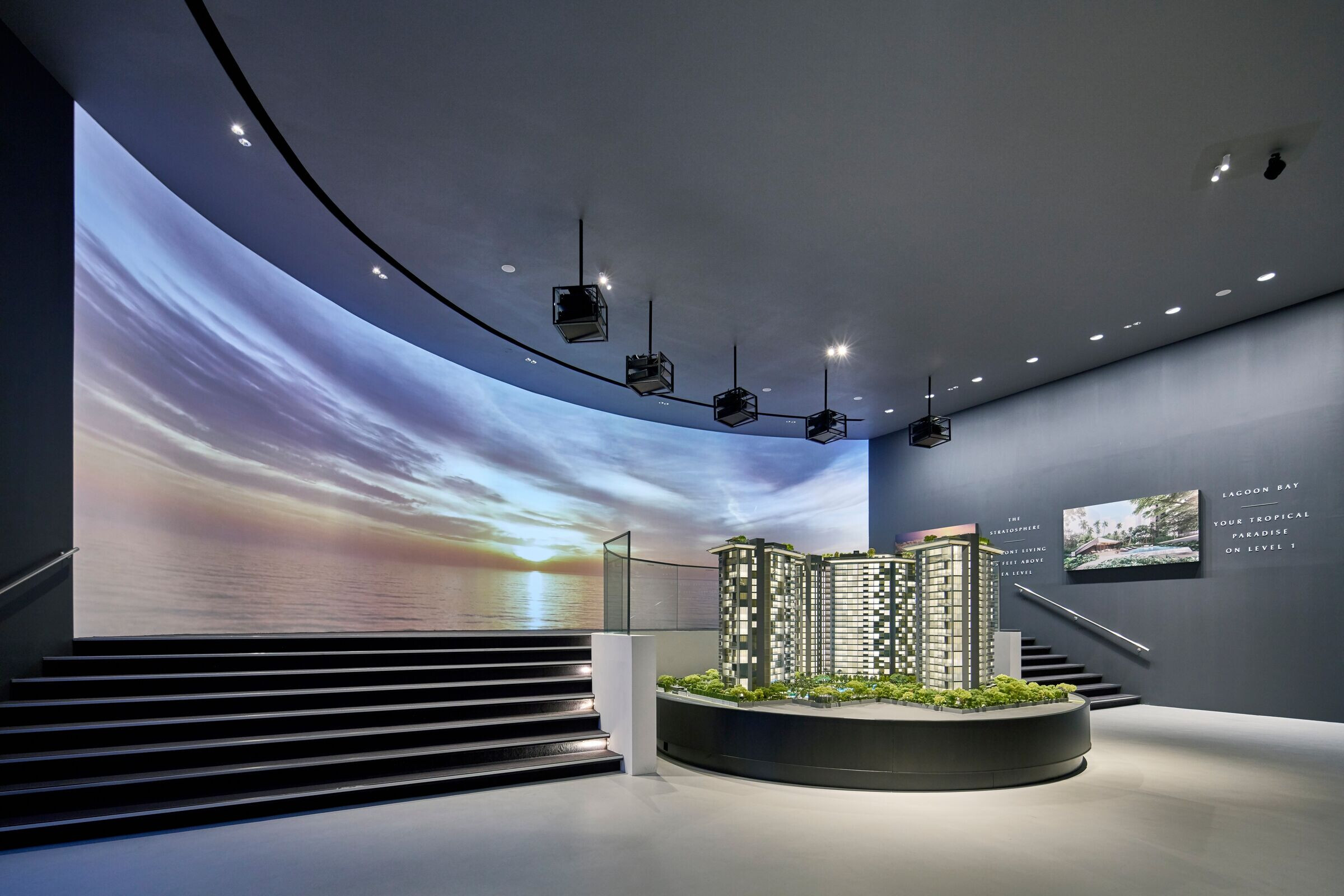 Built elevated platform further conceived, encircling the model which exhibits 360-degree view of the "Stratosphere", the elevated roof top bridge which connects the three towers, 235 feet above sea level housing various public facilities and lush park. Aims to redefine the oceanfront living, bringing the beach lifestyle to the core of the design thinking.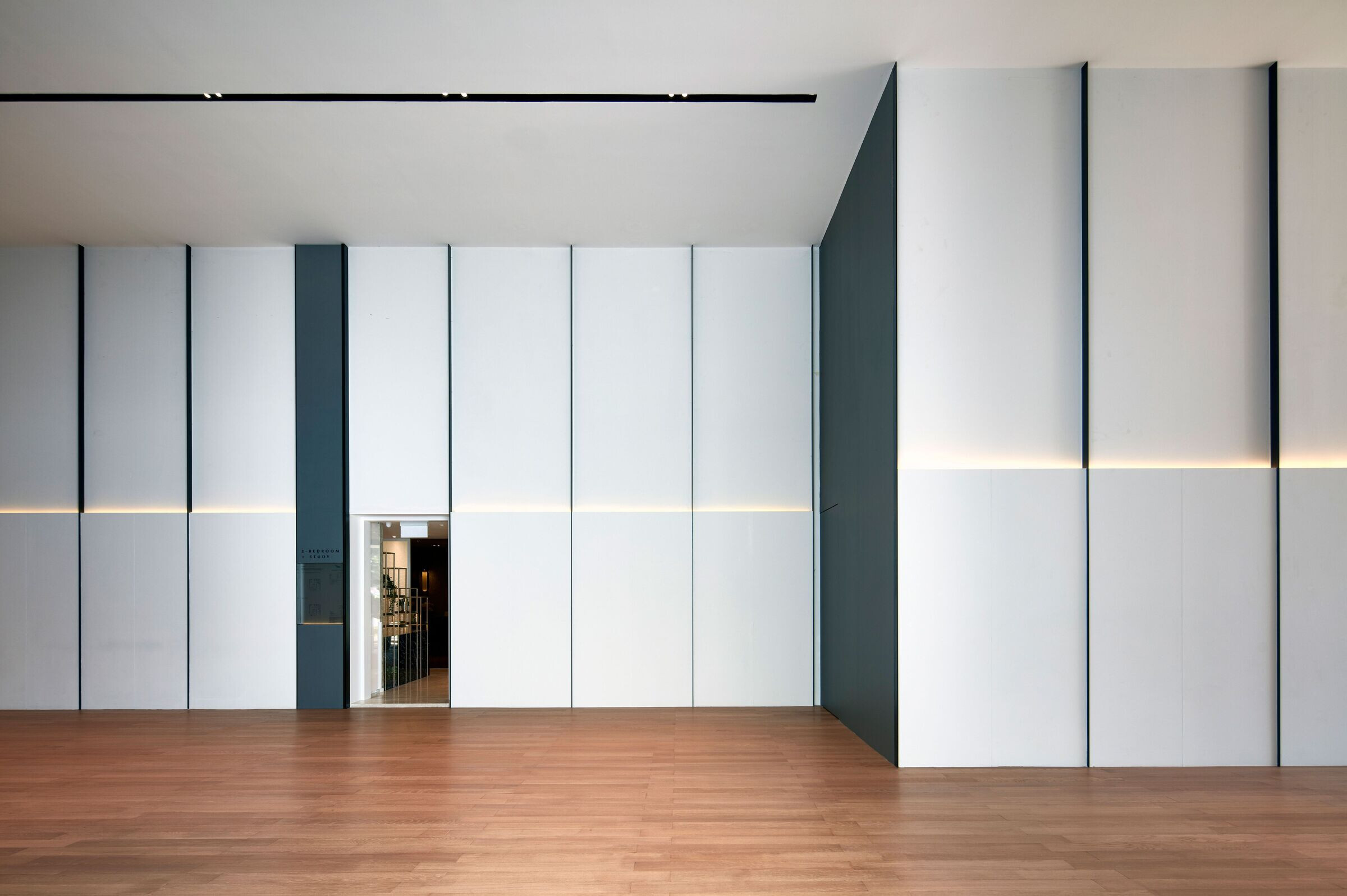 The arrival foyer and unit gallery spaces are further interconnected through the central water courtyard.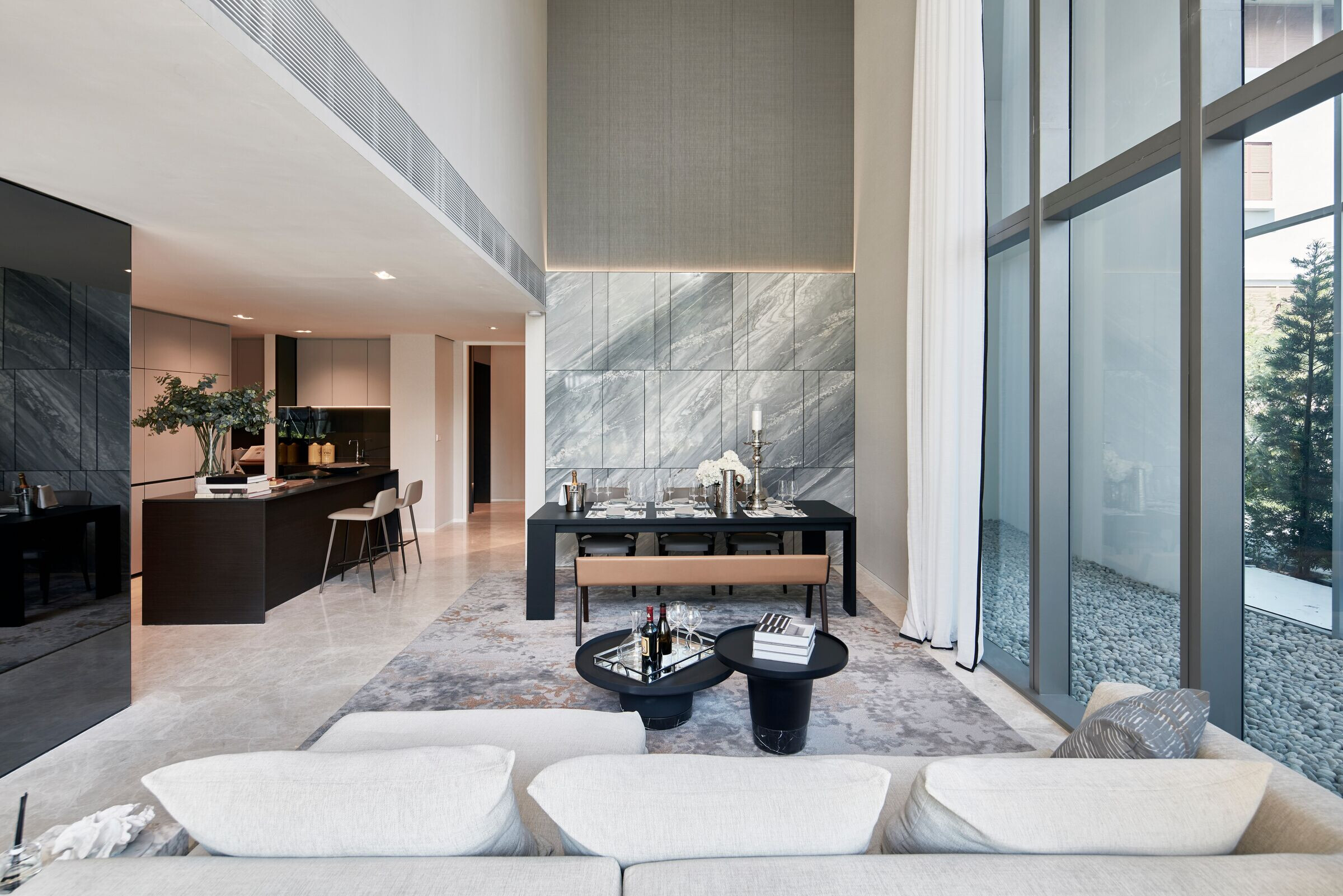 In the evening, warm up lights reveal the rich texture of the wood flooring, creating a striking contrast with the rest of the structure's envelope shimmering metal finishes. The imposition of journeying through spatial of pure geometrical forms, in between the water courtyards was a method to re-imagine waterfront living, exploring the threshold of negative space between interior and exterior spaces. Spaces which informed by light, material and the clarity of structure.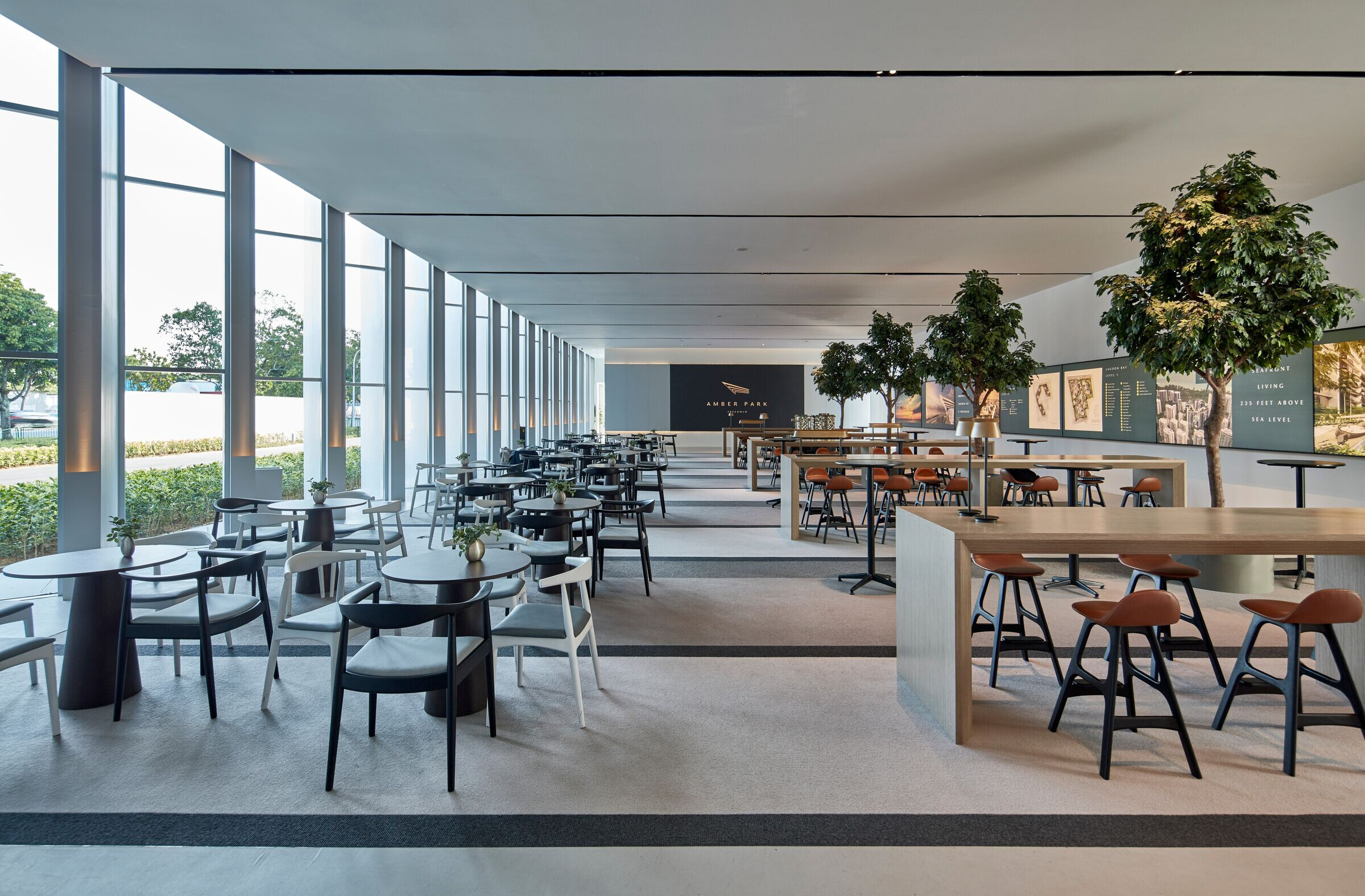 The project displays the sensitivity to the inherent beauty of natural materials, expressed through clarity in construction details and elements in architectural expression. The design strives to provide a refuge of tranquility and calmness which are qualified by space, light and structural order, aligned with the holistic design ethos/philosophy of SCDA Architects.