Profile Project gave BOAG's new office a corporate yet robust look, with industrial accents that support their range of private and collaborative work modes.
A multifunctional working space
The new office of BOAG is designed to match various activities. There is a library room for employees to work quietly, corners turned into meeting spaces and a central social hub, where everyone can meet over coffee or lunch.
To reflect the brand's identity, Profile Project opted for a nice contrast between corporate and industrial elements. The meeting rooms and desk spaces have a clean and elegant look, while common areas have more playful accents, such as the industrial-like ceiling or the swings on which employees can sit.
PET Felt in the corporate-industrial balance
Each of the meeting rooms has a different lighting accent, including the Radial Pendant Lamp. Opted for a dark grey colour, it fits perfectly with the colour palette as well as the industrial appeal of BOAG.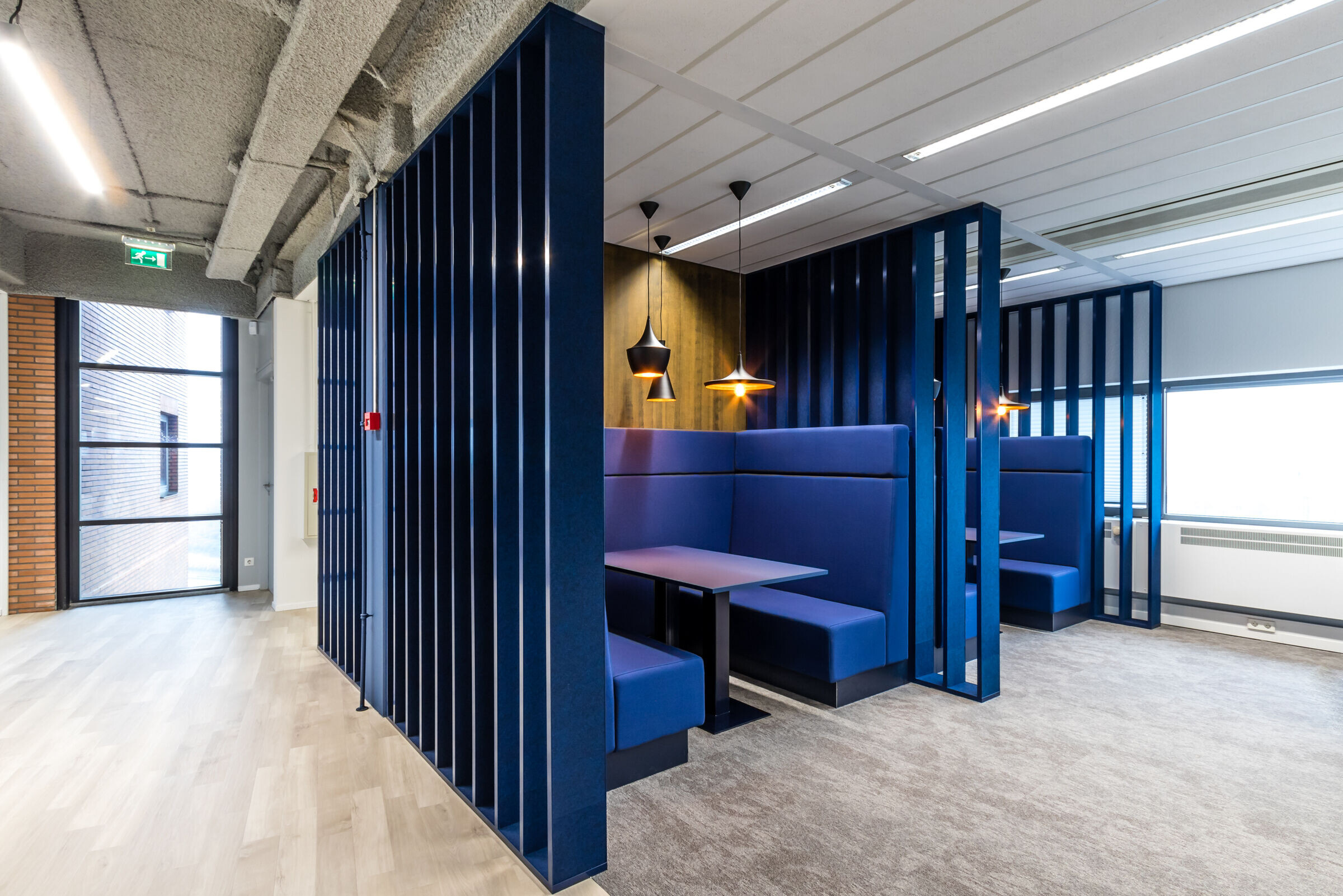 To separate the meeting corners and give each of them some privacy, the architects from Profile Project have created custom-made installations made of PET Felt. Following the brand's colours, they do not only improve the acoustics but also contribute to the elegant look of the office.