Alvaro, the owner, is a landscape designer and seeks to create new sights into his house.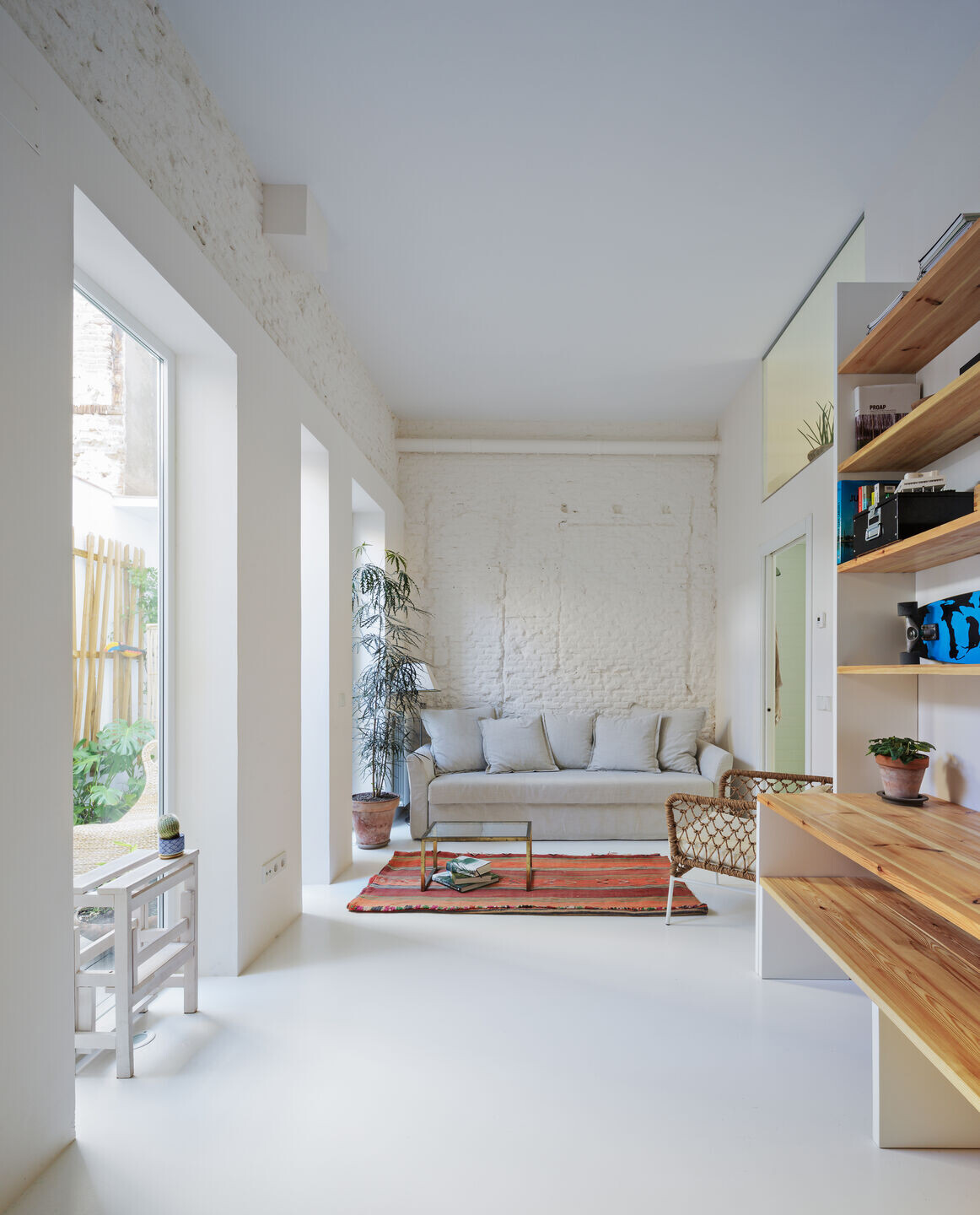 The proposal extends the possibilities of a very limited surface home by entrusting the result to a work on the total volume of the flat.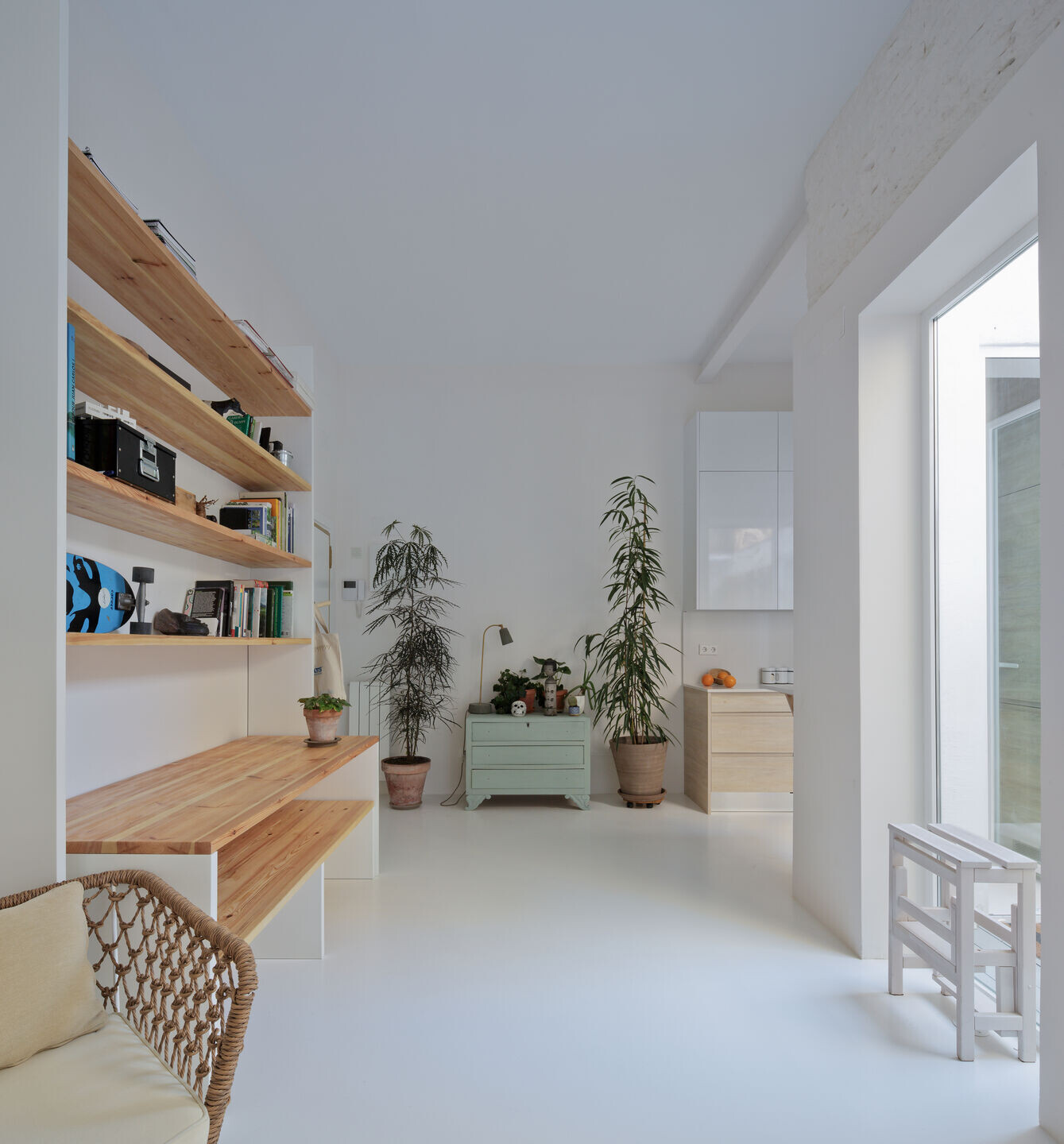 The former distribution had 5 different rooms with a restricted highness of 250cms on each one.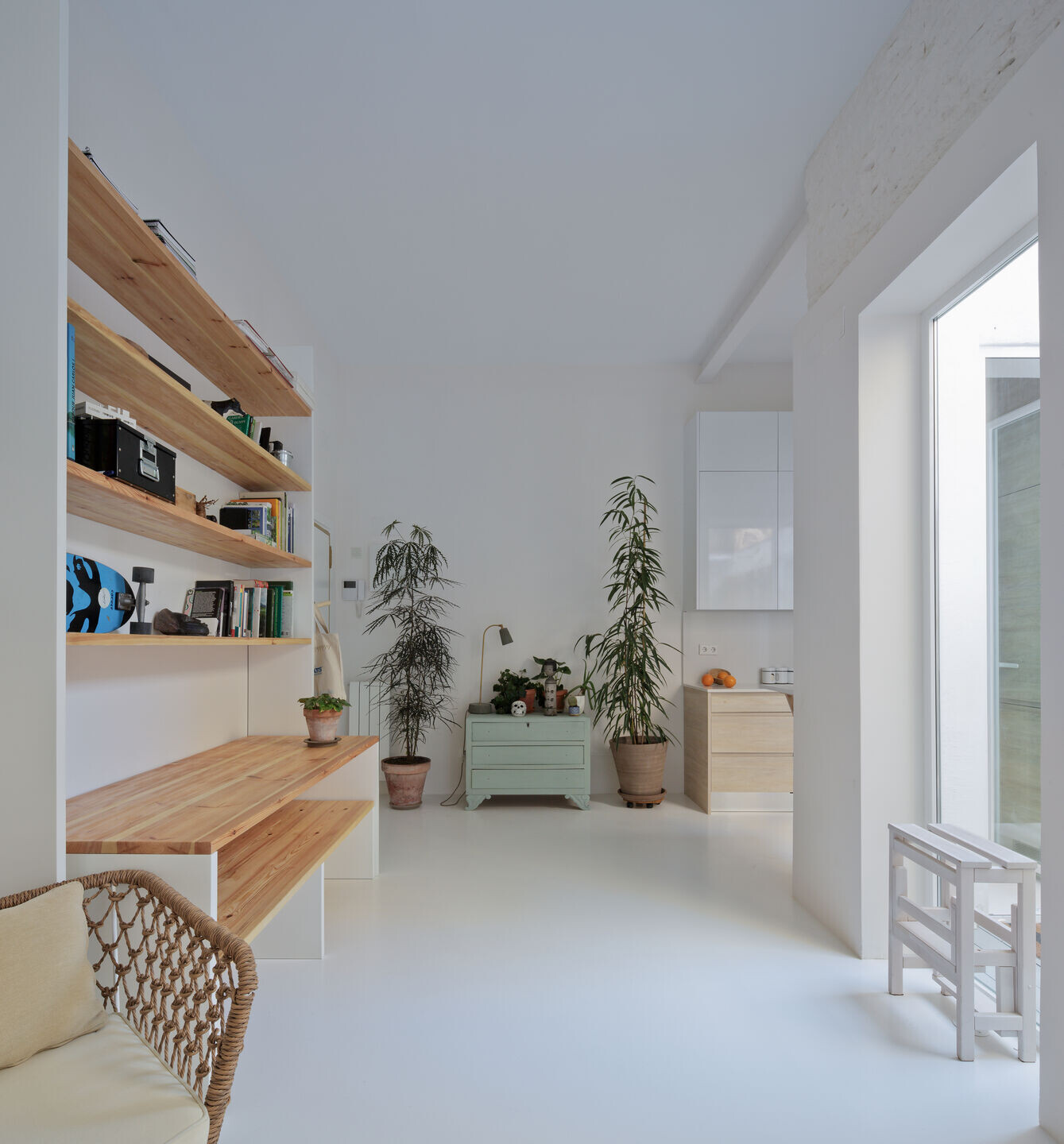 The project unveil all the volume capable of the house in order to understand the space as a whole. The Z-shaped floor allowed us to solve the program in a very simple way, dedicating one side to the kitchen and the other to a small bedroom suite where the room, dressing room and toilet are distributed in a millimetric way.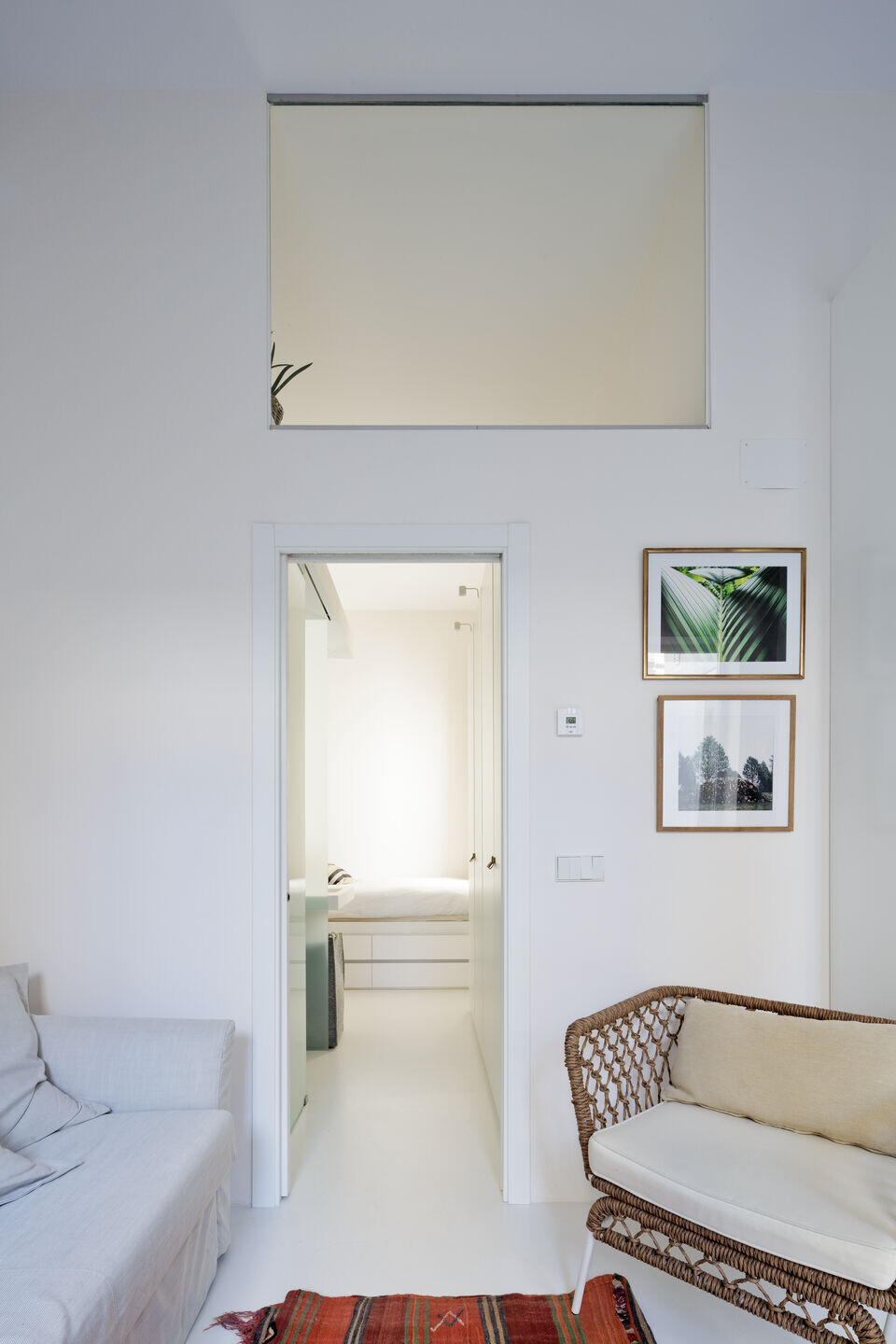 A small patio completes the house, enhancing the interior perspectives and filling it with light. Inside, the height is enhanced by a large window that connects the bedroom with the main space. The scale is also highlighted through the coating materials. The original plasters are maintained up till the level of the former roofs and the brick texture that appears has been coated in white color.
The result plays with the limits of the useful surfaces of the spaces enhancing it with the global highness, that´s how this 27 square meters house seems to be a complete and spacious apartment. A domestic landscape drawn to the measure of its owner.