The Deux Rives project is the largest development project in Strasbourg since the Neustadt was built between 1871 and 1918. Aim is to redesign the Strasbourg-Kehl axis and to realise a transnational two-shore metropolis. The Dock 1 construction site on the Rhine Canal (Petit Rhin) marks the prelude of the redesign of the "Citadelle" harbour district. Visible from the Parc de la Citadelle to the Vauban Bridge, our project perfectly fits into the urban context and shapes its identity as an "eco-quarter".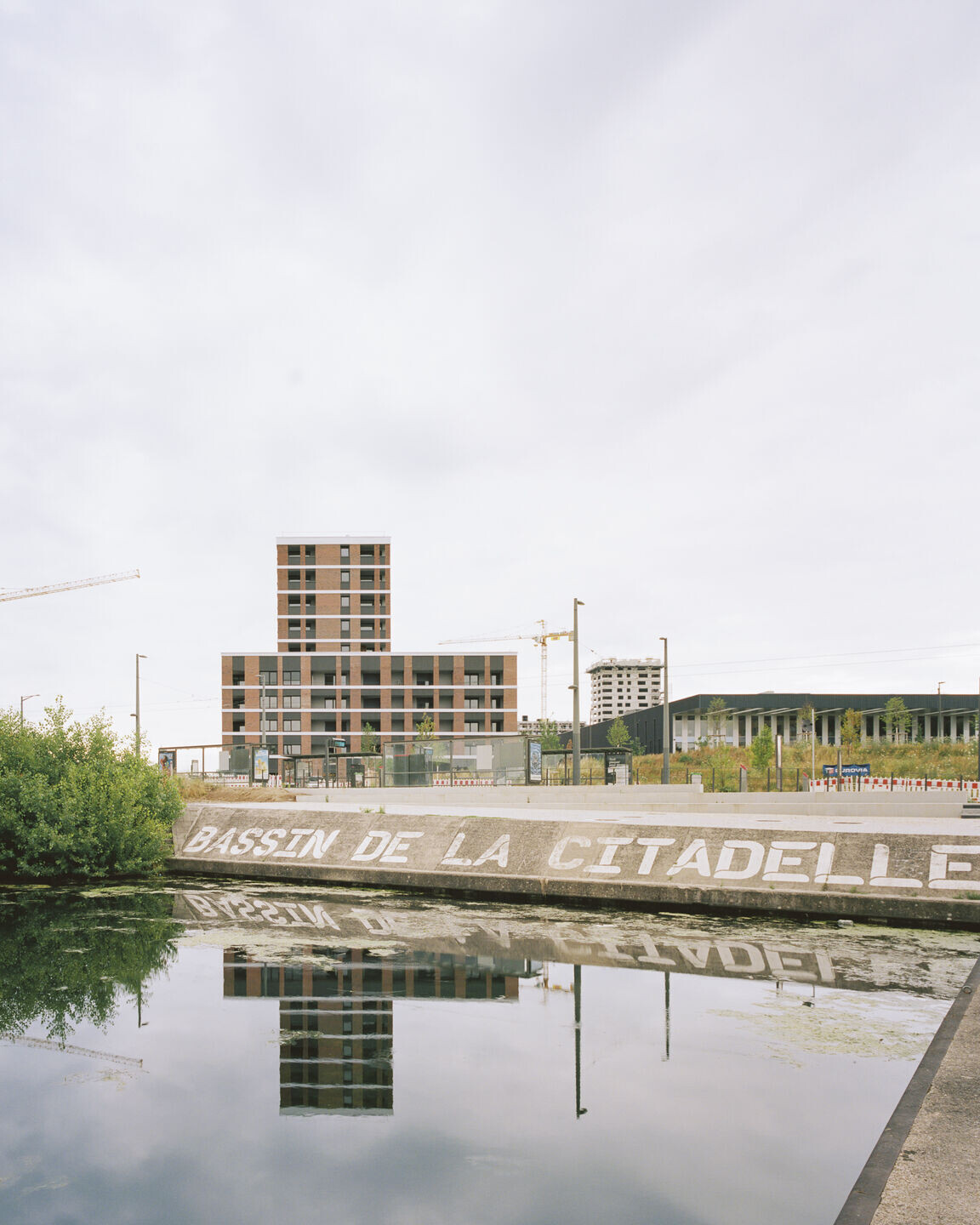 The mixed-use project with 83 apartments on a multi-story car park is part of a new concept based on the interweaving of various functions. This unique program creates a communicative environment around mobility-related spaces (car and bicycle parks and associated services, shops, etc.), which at the same time offers an attractive living space for the residents.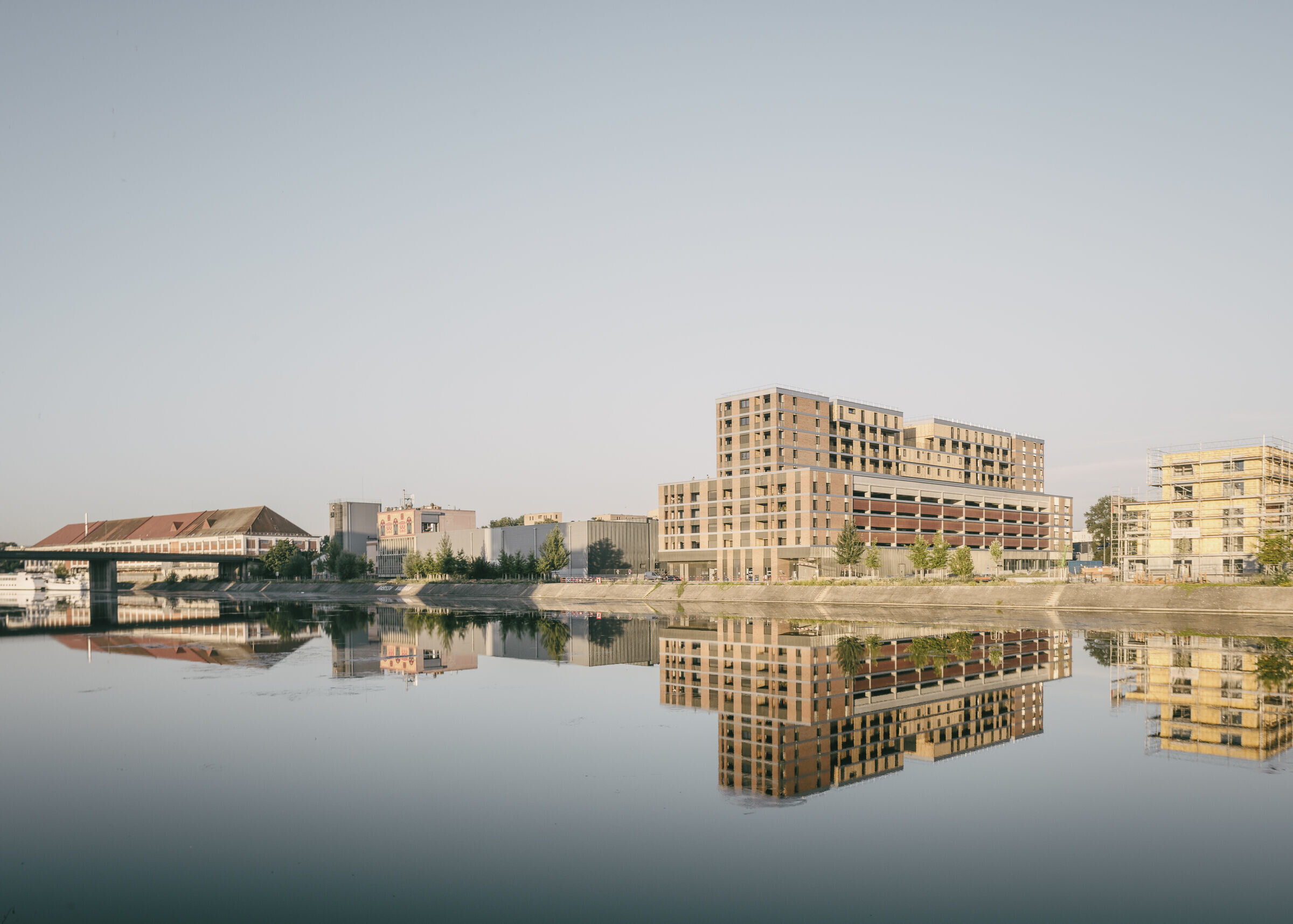 On the narrow sides, the elongated, multi-story car park is fitted with two apartment slabs. A slender five-story residential tower is mounted on the park-like designed roof of the car park. The high hall on the ground floor, open on three sides, offers space for a covered market, sports or cultural facilities and forms the communicative meeting point for the residents.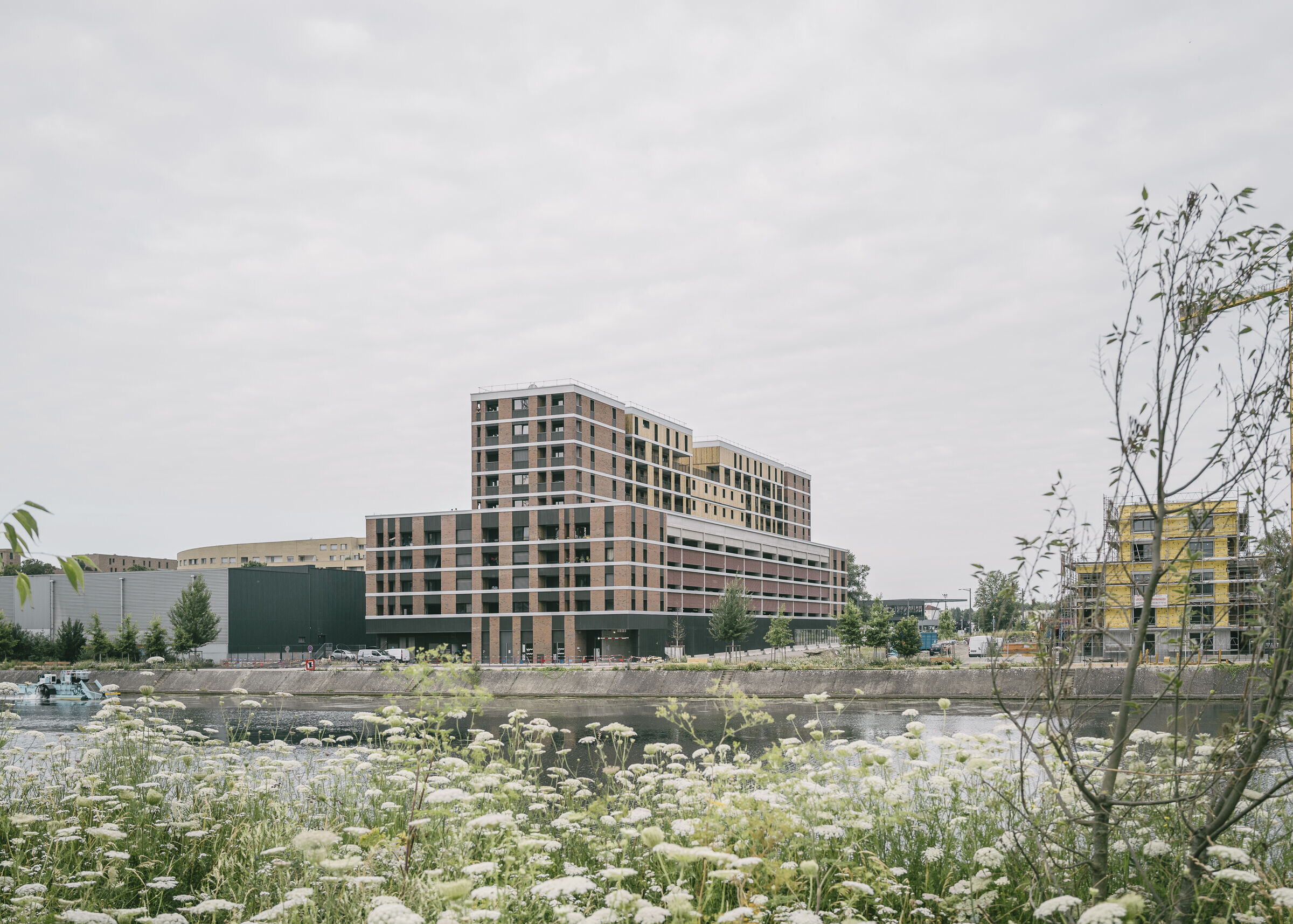 The flexible space program can react to future changes in use – the parking areas can be converted into apartments, offices or shops if required. Sustainable materials such as wood and bricks, a roof garden on the car park, common terraces and private loggias with attractive views of the city create a liveable environment for all users.