The design of this minimalist style apartment in Moscow with floor space of 60 sq. m was made by founders of Architectural bureau PROJECT905 ( Aleksey Dunayev and Marianna Zapolskaya ) for themselves and their daughter. The apartment is located next to the Dynamo Metro station.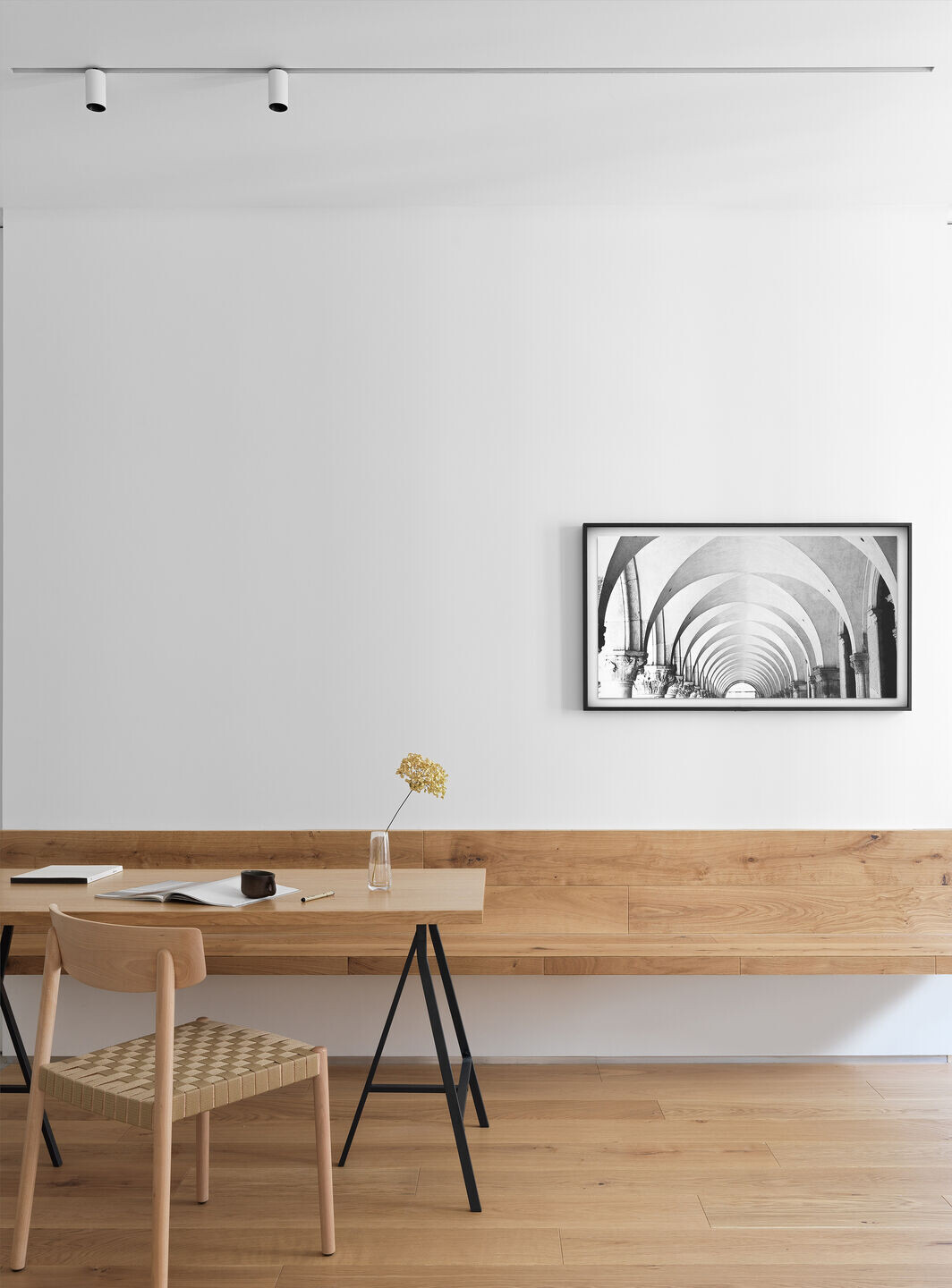 The common area with kitchen and living room divides two bedrooms – the children's room and the parents' room – as a buffer, and they also designed sliding partitions to the full height of the room from both sides of the parents' bedroom. When they are open, the bedroom becomes a part of the common space, and when they are closed, the bedroom becomes fully isolated with its own bathroom and workplace. Along the entire separation wall, between the sliding partition from the living room's side, 'floats' a wooden bench, the metal frame of which is hidden in the wall. The bench is made of the same materials as the floor. From the end closer to the kitchen, a dining table is placed, forming the dining area. This part of the wall sets the circular movement in the apartment.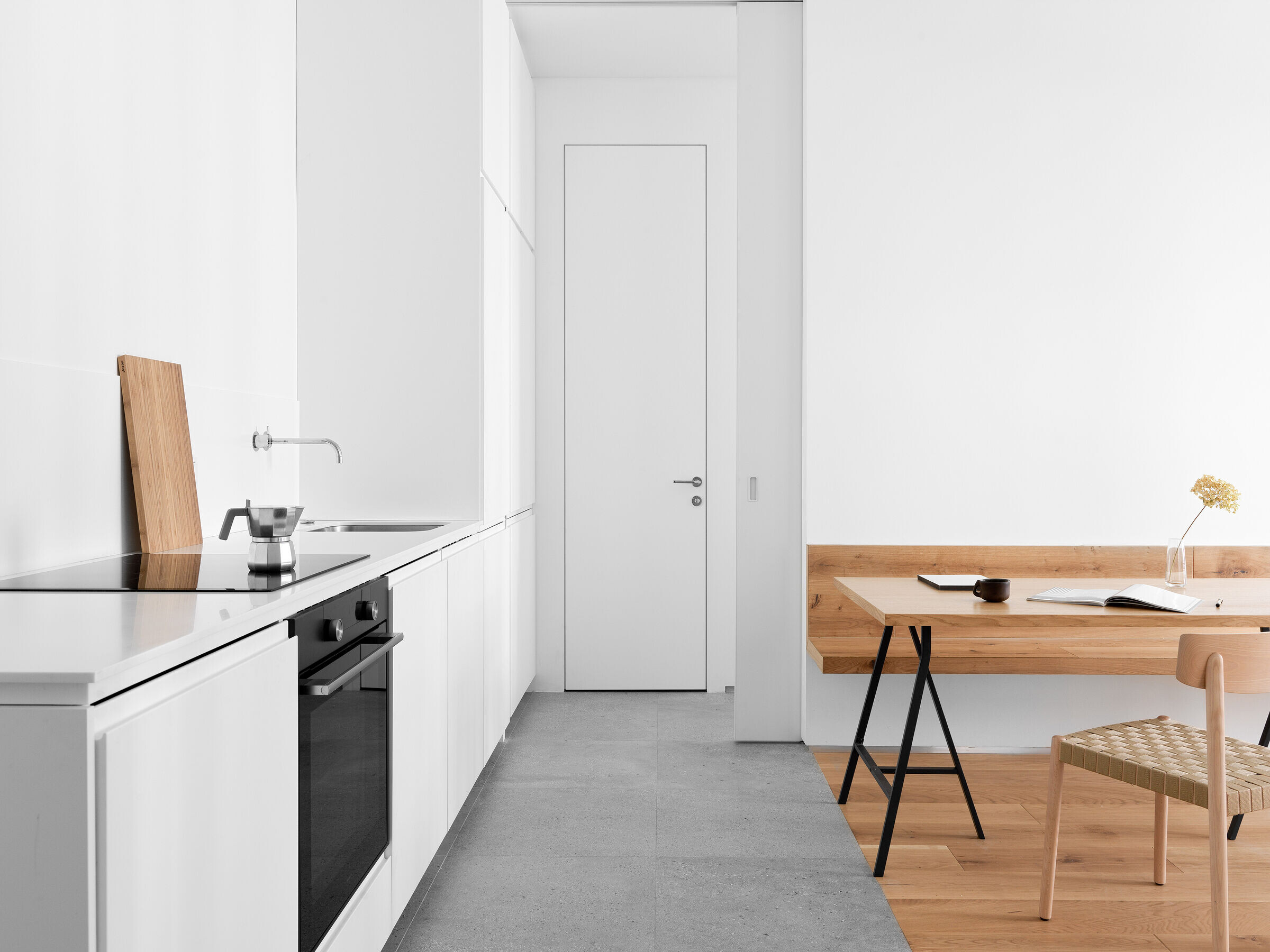 Bathrooms and kitchen are located at the back of the apartment along the blind wall.
All storage systems are built-in. White color and total absence of any fixtures on facades level out ample storage compartments. For the main bedroom, architects designed just one free-standing furniture item which combines several functions: a bed, a workplace, a book cabinet, and space for storage of large things with a lifting mechanism.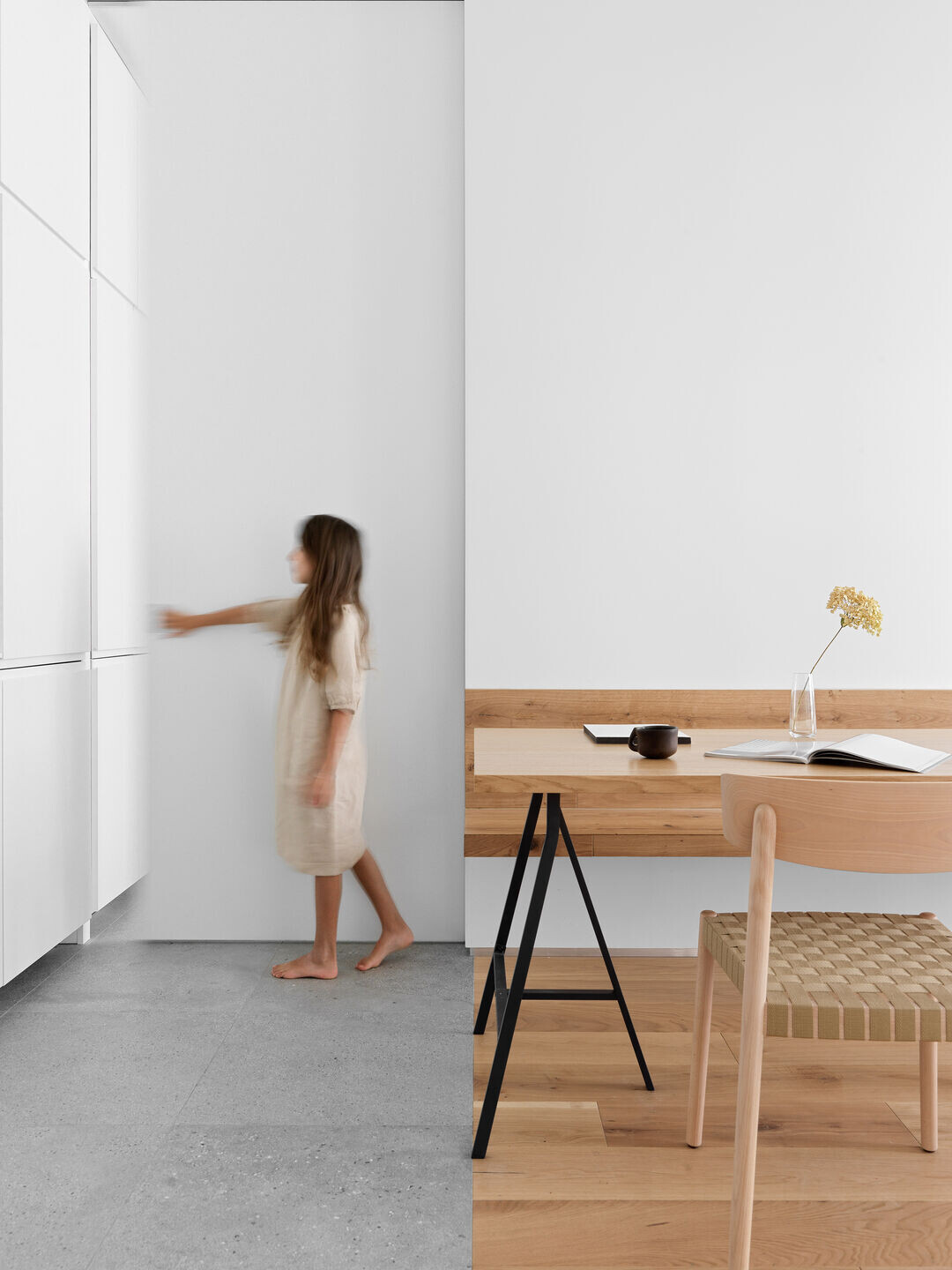 The same principle was applied for the design of the furniture in the children's bedroom, where the bed merges into a cabinet for storing clothes.
Because the floor area of the apartment isn't large, multifunctionality was made the priority.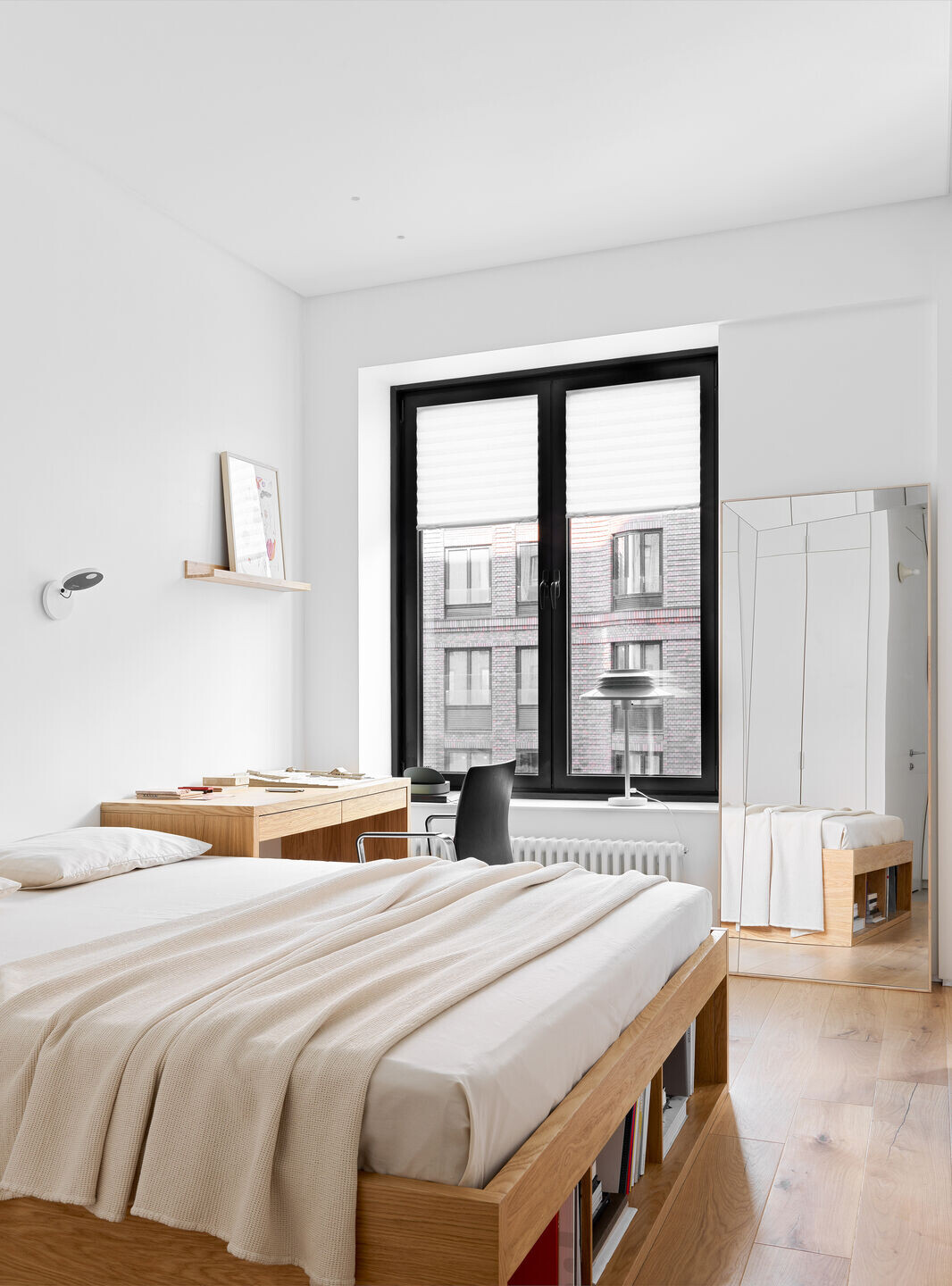 The interior of the apartment is minimalist, and even austere. The same floor tiles are in the kitchen area and in bathrooms, mixer taps are also the same; walls are white, and furniture is made of wood of the same color tone.