A senior primary and secondary school for approximately 650 students attending 26 classes and an eight-room kindergarten for approximately 200 children.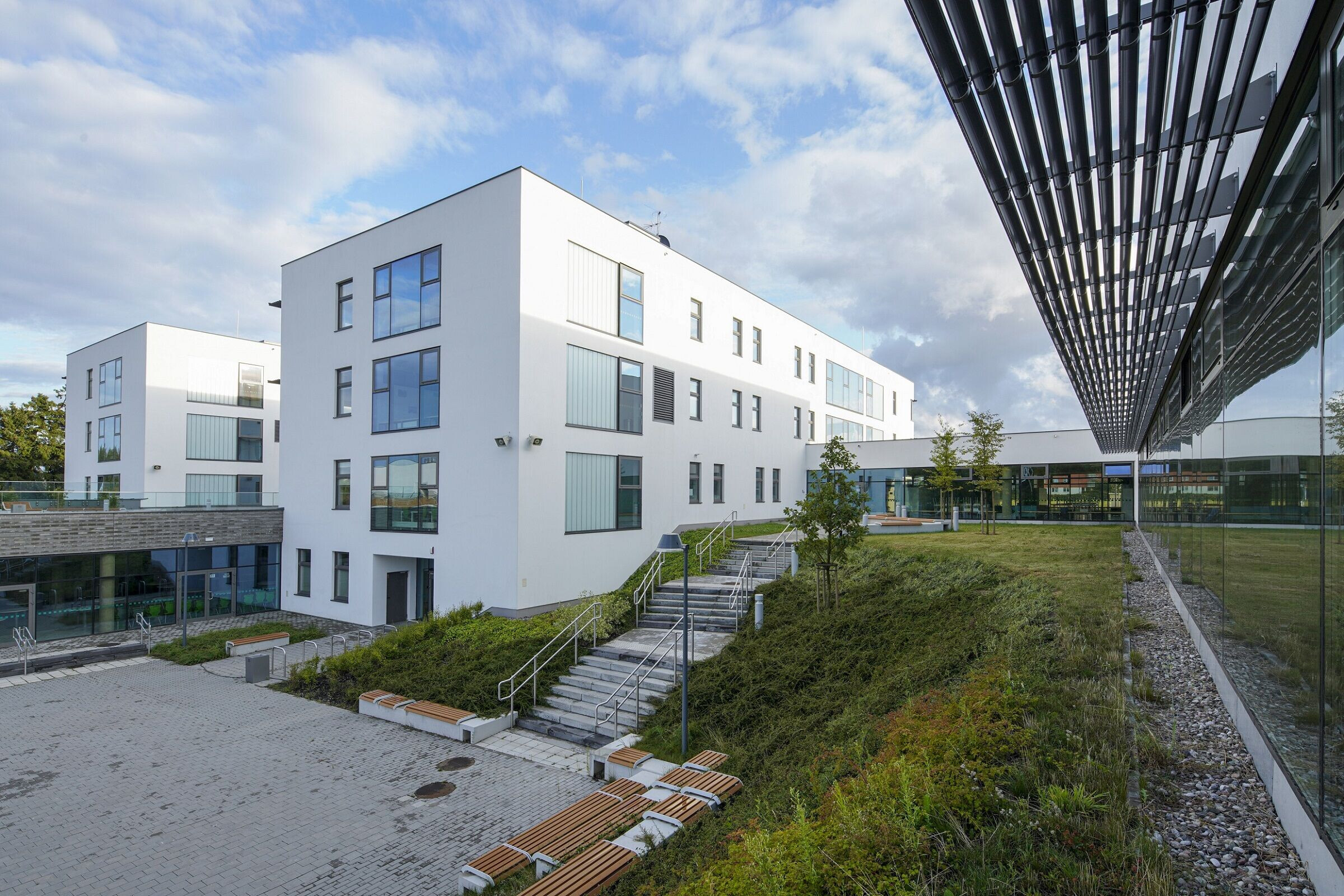 The concept of the building was selected in a nationwide architectural competition.
The school was designed in the form of two separate wings with separate entrance halls and cloakroom complexes. An irregular "street" connects the two entrance halls on the ground floor and the common functions, i.e. library, assembly hall, administration, teachers' room and sports area. The kitchen facilities serve both the school and the kindergarten. The sports section includes a gymnasium with a 20x40m pitch (which can be divided into three smaller pitches), auditorium, changing rooms, sanitary facilities, coaches' rooms and sports equipment storage. The sports complex has a separate entrance hall, allowing it to function independently of the school part. The hall provides access to the auditorium, which is fully equipped with auditorium facilities.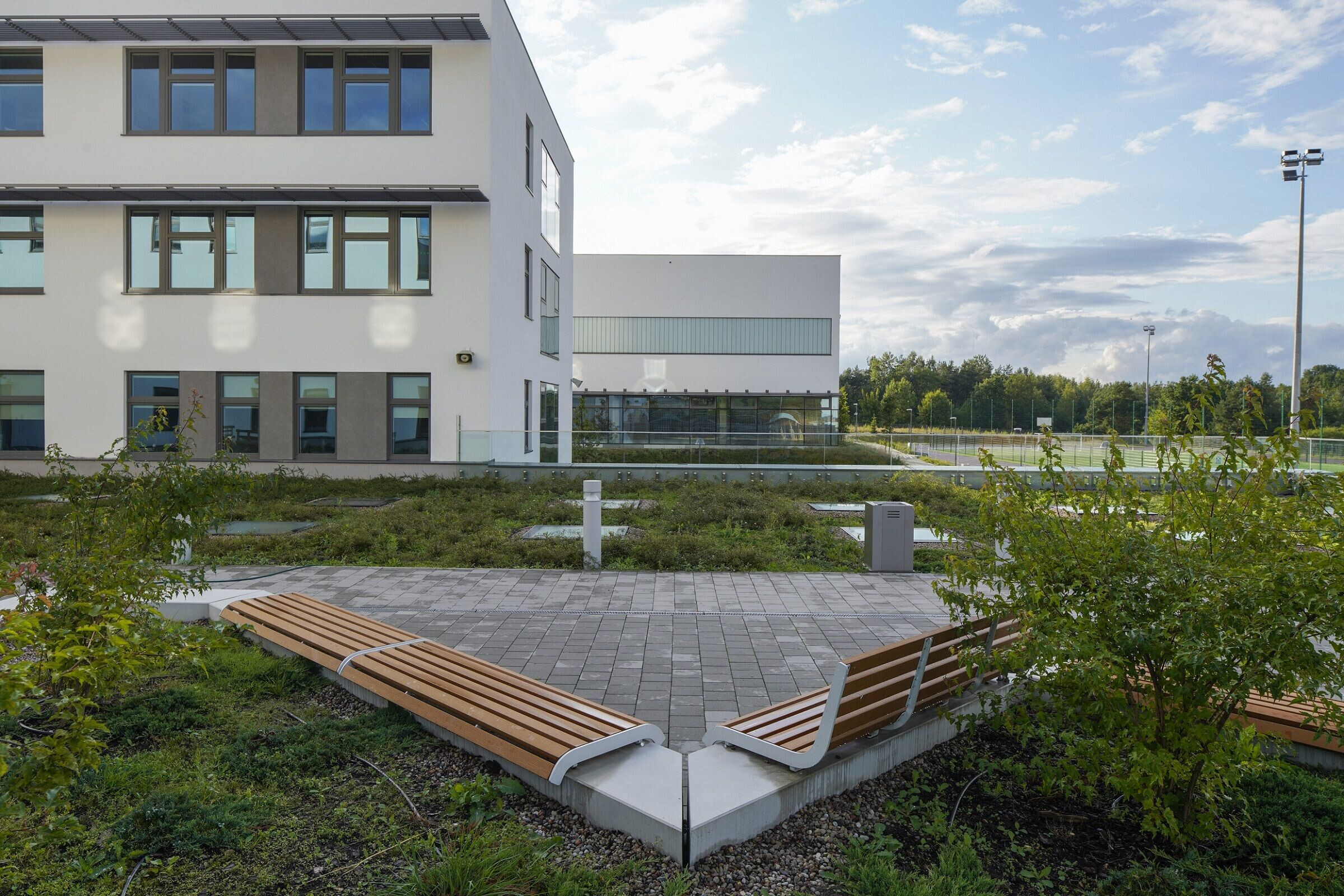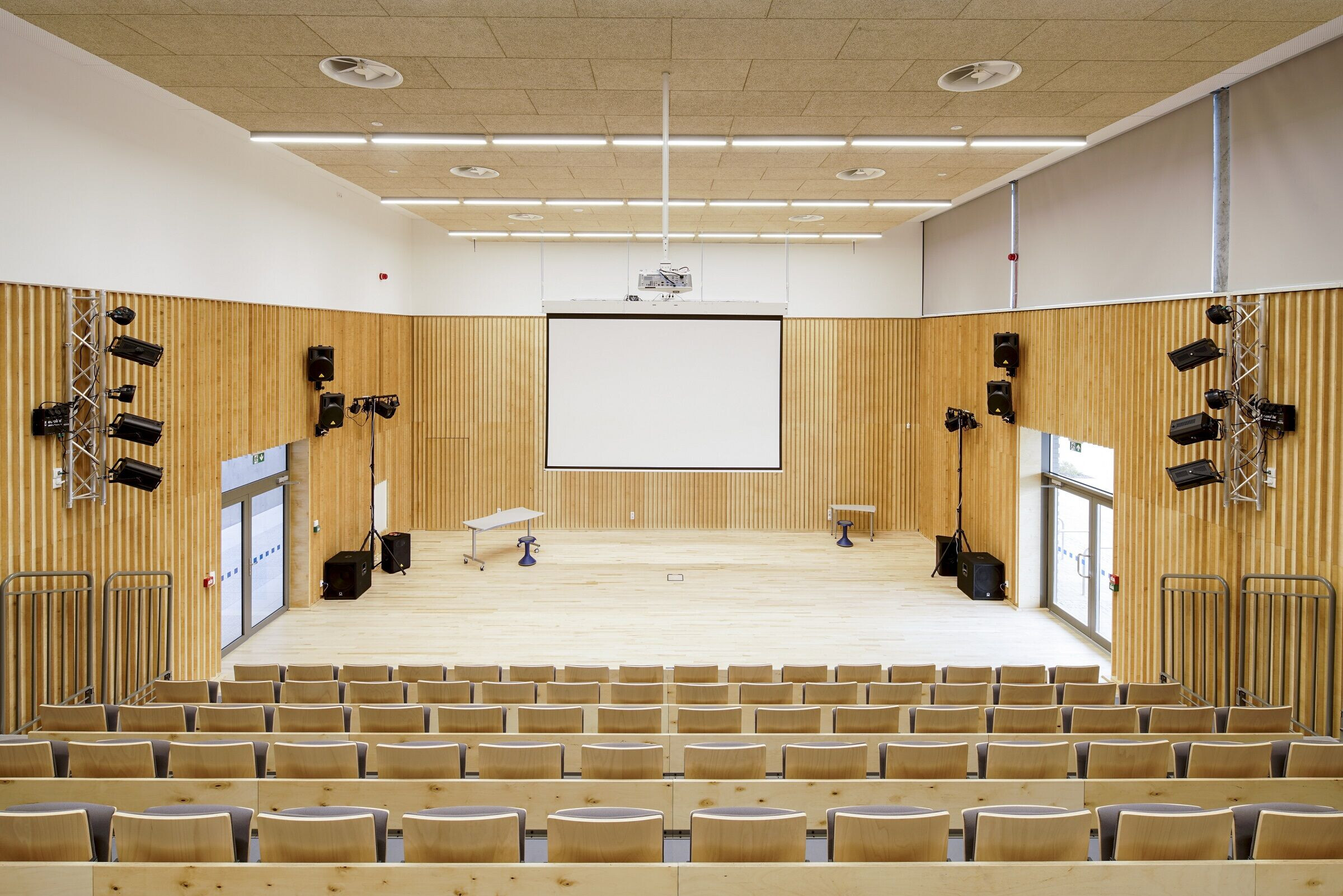 In the interiors natural, non-allergenic finishing materials were used to increase the usability of the rooms: linoleum on the floors, acoustic suspended ceilings, brick wall cladding in areas exposed to particularly intensive use. The project was developed in cooperation with LWS Architekci sp. z o.o.