A Home for a Family of Four, Nestled in the Foothills of Mt. Tsukuba
The house sits on a lot with an elevation increase of about 1.5 meters from front to back. The design takes advantage of this feature by locating the garage on the lower portion adjacent to the road, and the house and garden on the higher portion toward the back. A terrace on the garage roof connects to the garden. Because the floor level rises as the property recedes, the living spaces are open without being exposed to view from the street or neighboring properties. Large windows bring in abundant light and ventilation, reducing the need for air conditioning and thereby lightening the environmental impact of the home.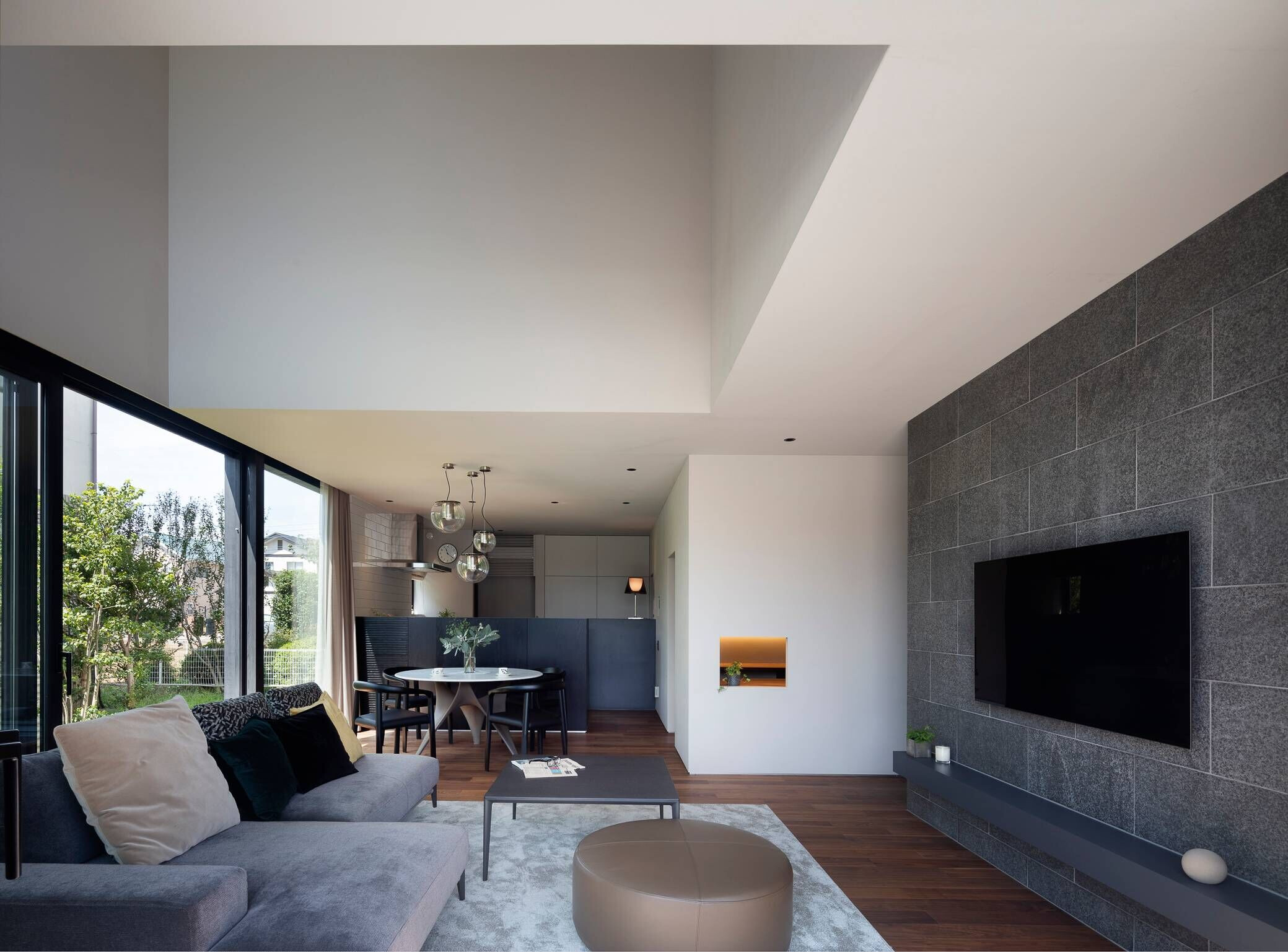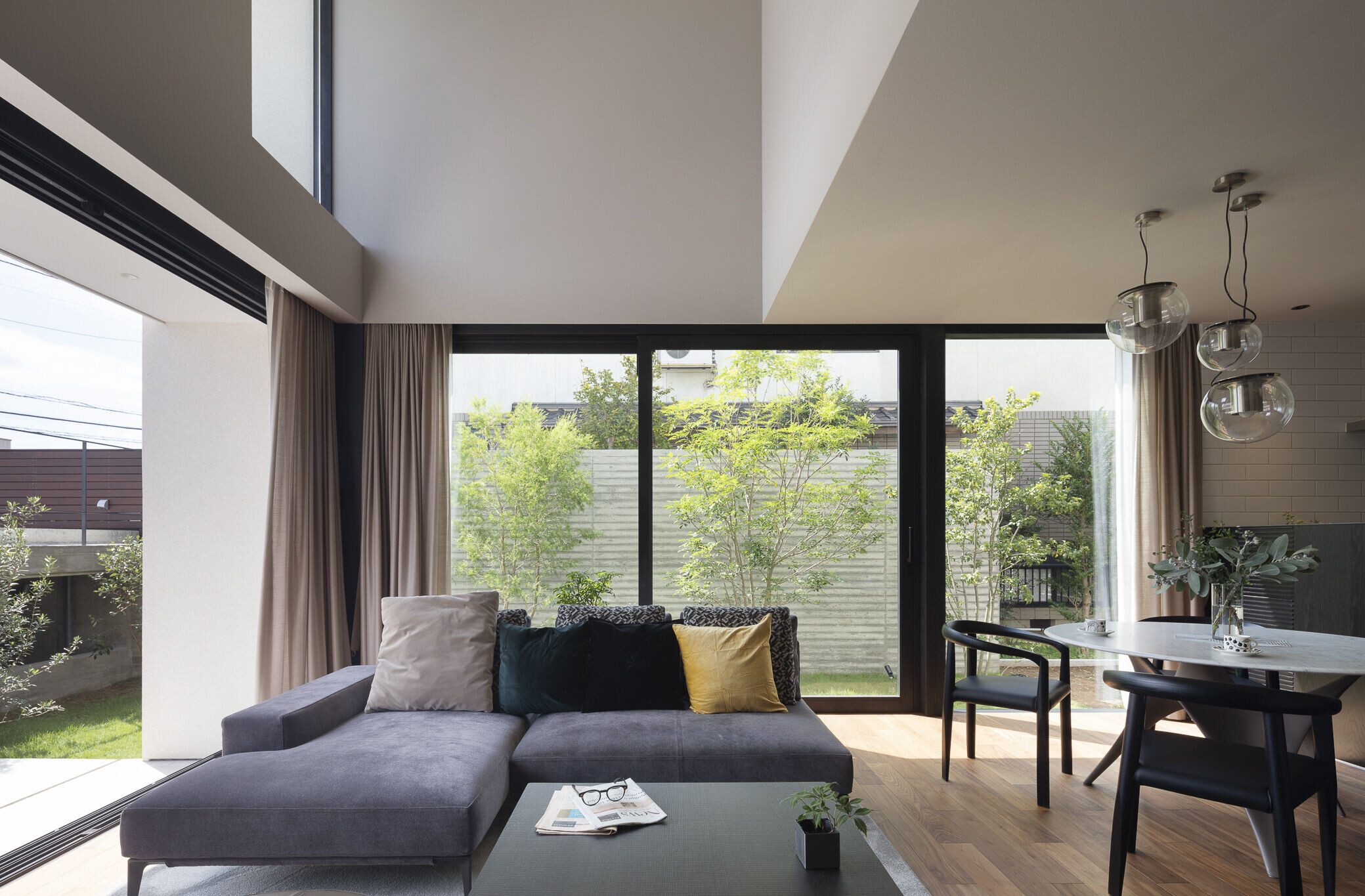 In accordance with the client's request, a family study is located at the center of the house, servingas the core of circulation routes and connections between floors while ensuring that family members can sense one another's presence wherever they are in the house. The interior offers various areas that are distinct but also loosely connected to each other as well as to the garden, surrounding area, and natural environment of Tsukuba.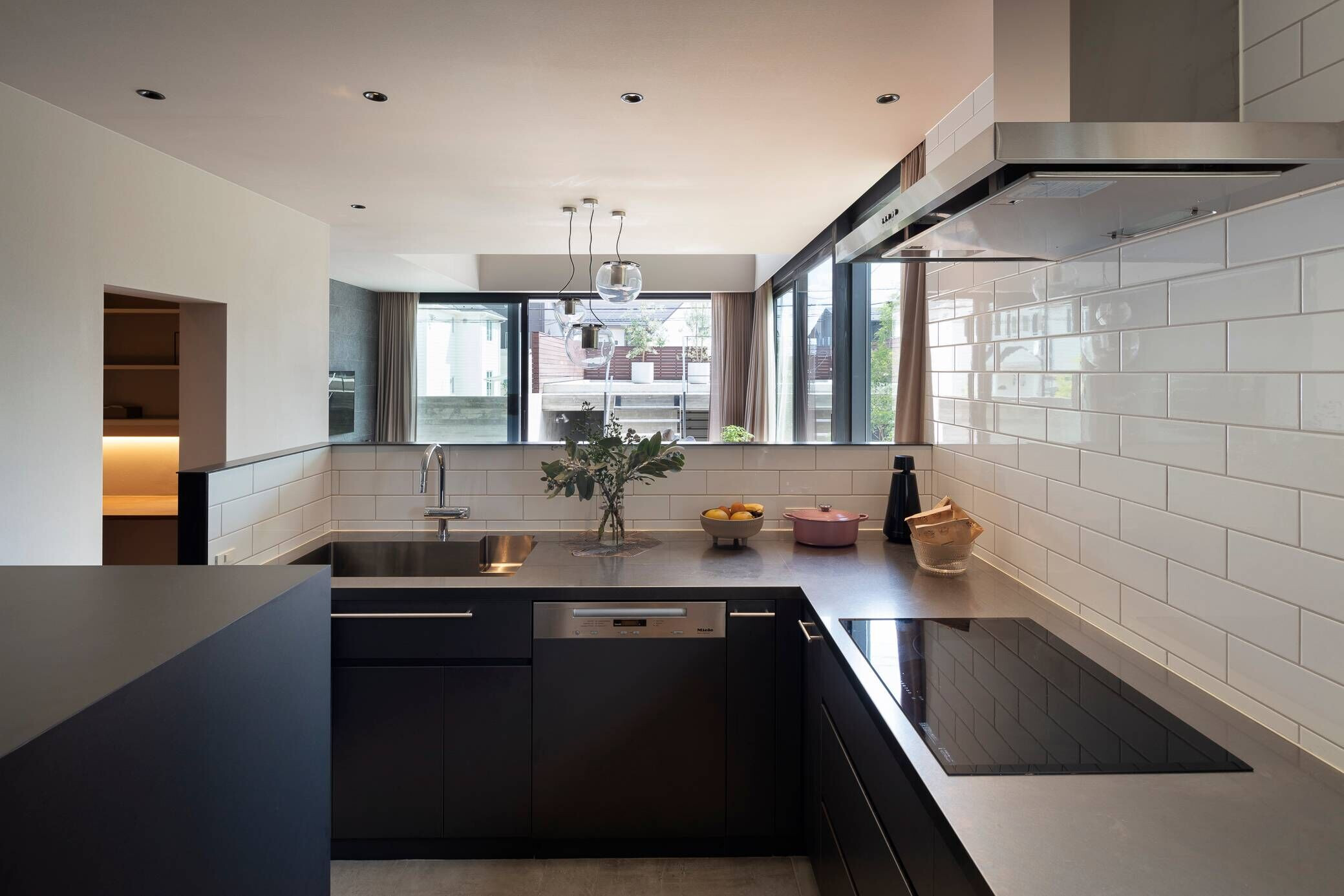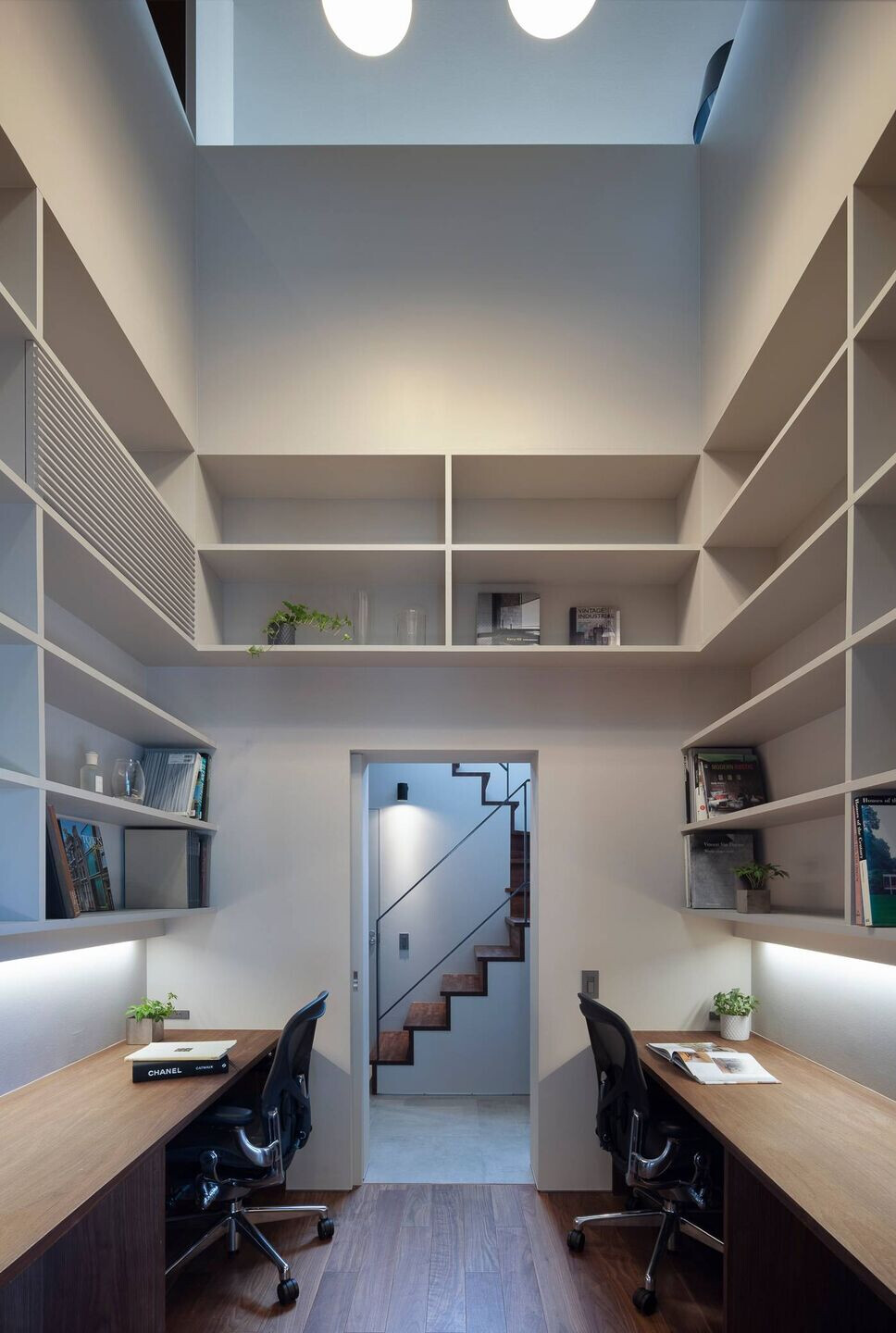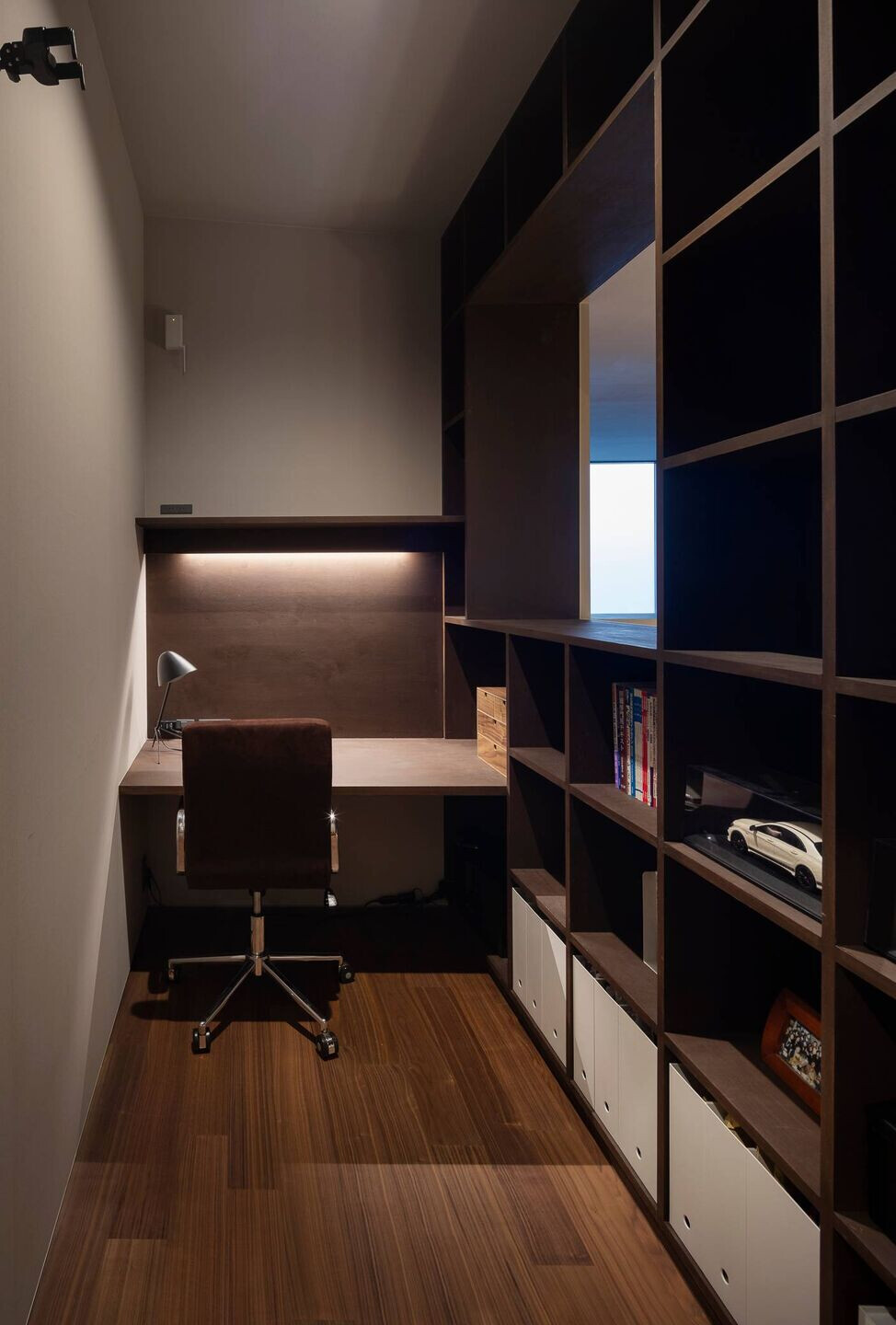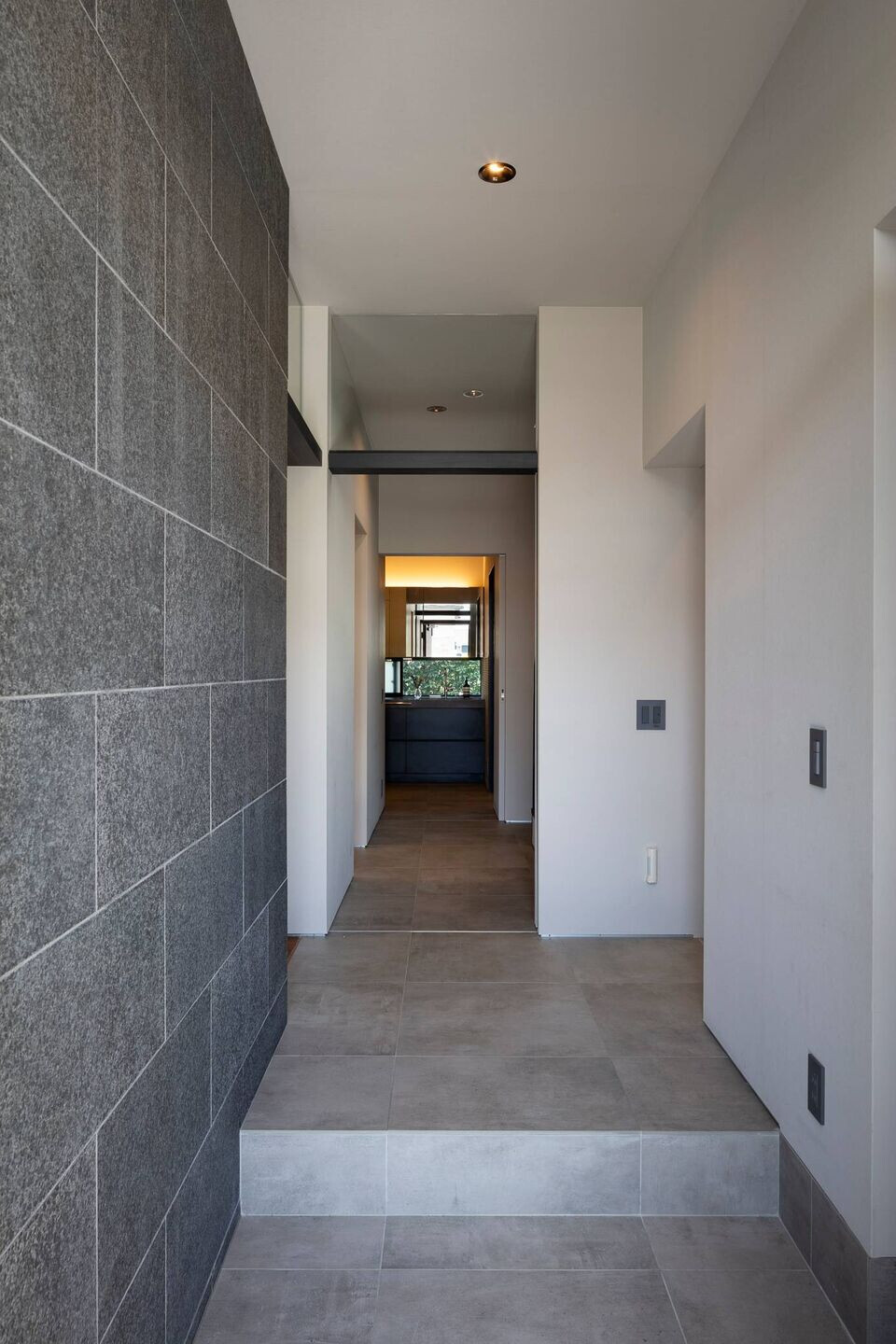 By carefully taking both the site conditions and client requests into consideration when designing not only the house but the entire property, including the garden, approach, terrace, garage, and landscaping, we succeeded in creating a comfortable home.