The building is located in the Eixample district, near the Hospital Clínic de Barcelona. Its main characteristic is its civic character and the effort to integrate into a consolidated urban environment with different heritage buildings around it. The strategy to achieve this integration is to use traditional materials and colors from the Eixample's historic buildings, as well as reinterpreting aspects such as the rhythm and size of the openings. All these elements are combined at the same time in a contemporary language. His will is to be a part of the environment where it is located.
The facade is organized from a grid that allows the volume of the closed balconies to be integrated. This reticular structure is made with light-colored prefabricated concrete elements, while the wall openings that are on a different plane are finished with Bateig blue natural stone.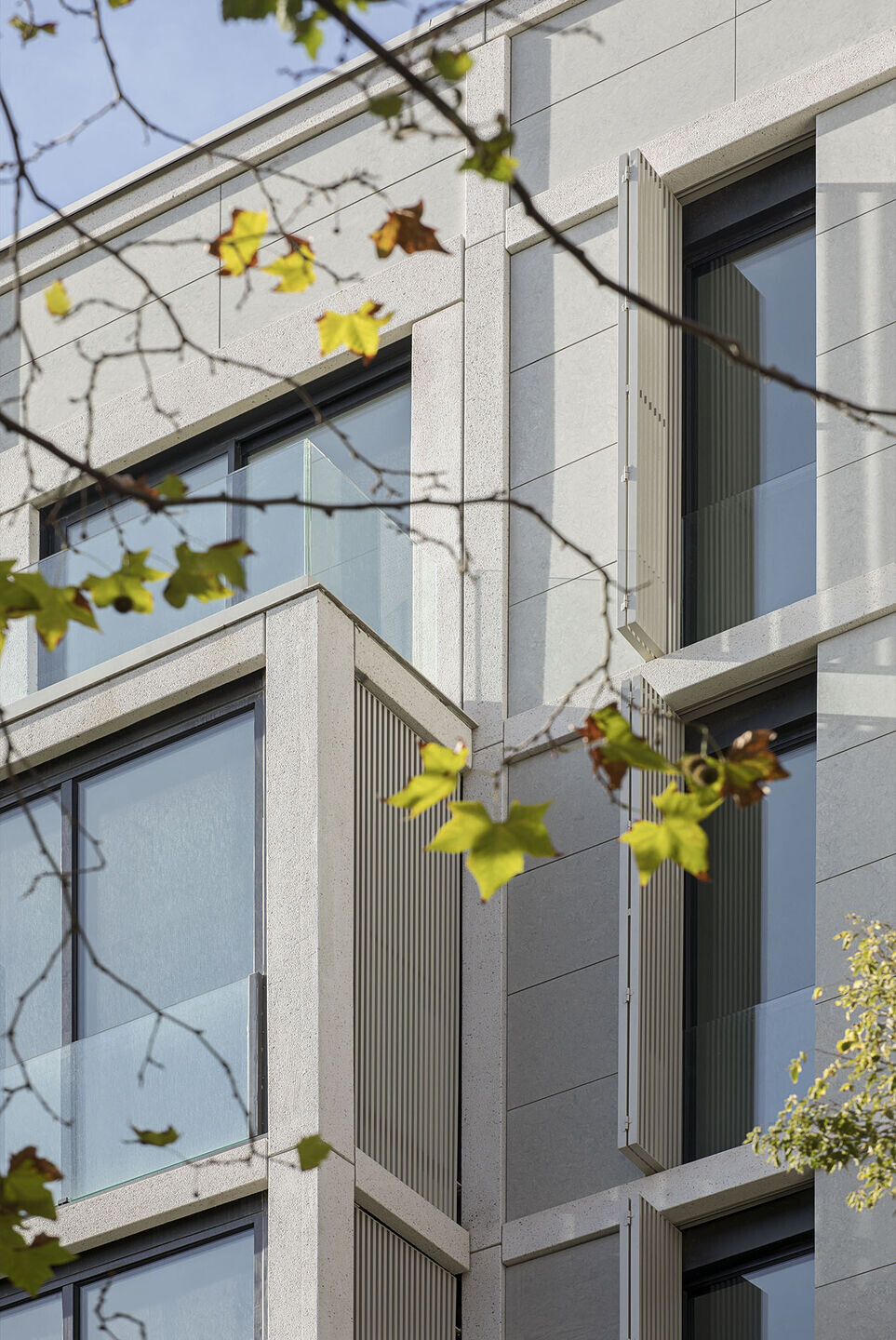 A system of shutters in the balconies acts as a solar filter, so that they prevent direct sunlight from entering but do not hinder the passage of light. While in the plane of the facade the openings are more opaque, following a tripartite structure with the opening in the central position, in the galleries the openings are all glazed to give more lightness and transparency to the central volume.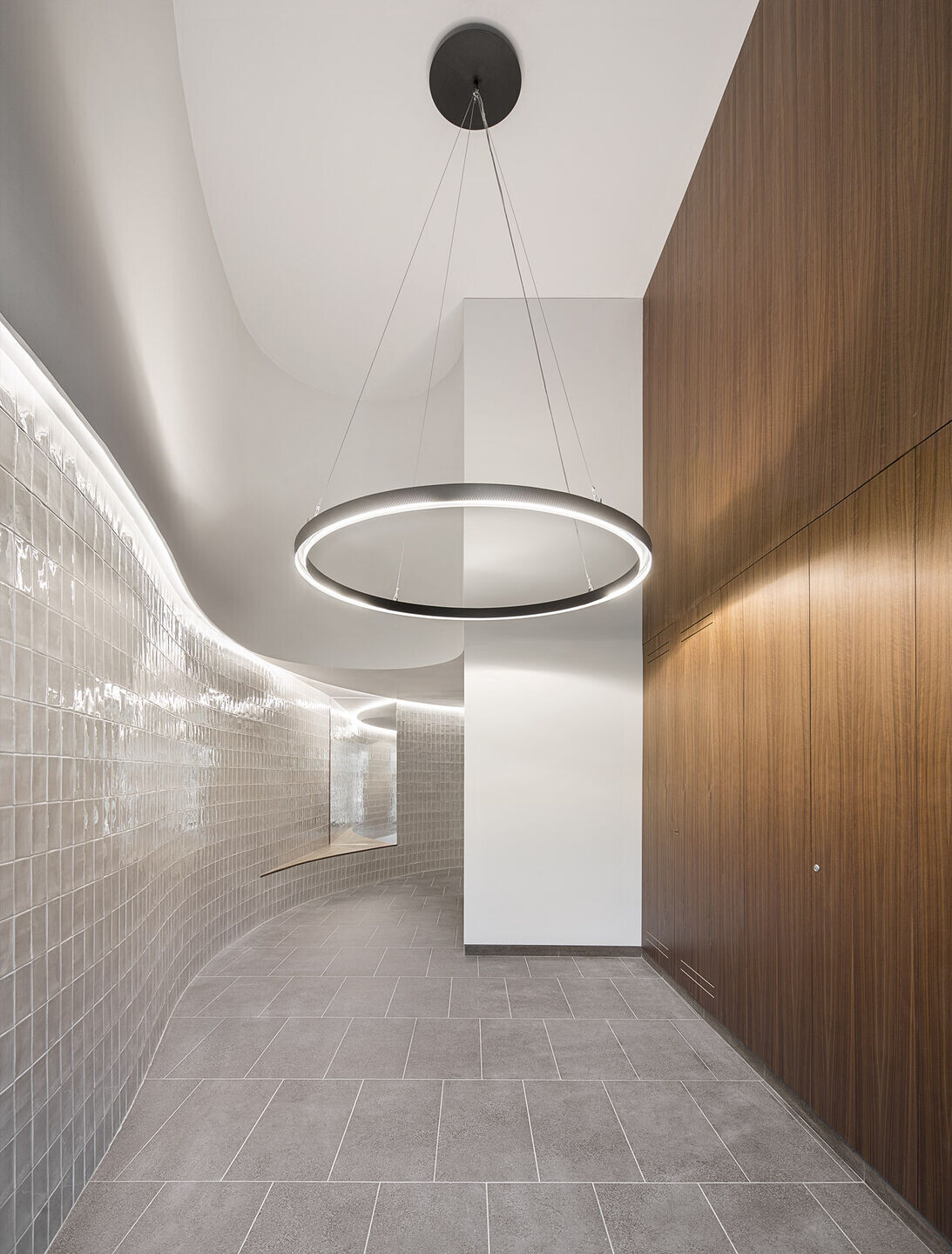 The common spaces are designed to give them a welcoming character and at the same time continue with the clear and calm image of the façade. For this reason, natural materials such as handmade ceramics and oak wood have been chosen. In the lobby, the curvature of the wall is used to generate an oak wood bench accompanied by a mirror, which gives comfort and depth to that space.