With the precision and foresight of a sculptor, our project chips away at the stifling 'nice to haves' of homelife, leaving behind only the essentials of elegant, functional living — the result is Humble House. In designing Humble House we denote that scaling down need not be synonymous with sacrifice, rather Humble House offers a refined, though unassuming aesthetic that advocates for the joys of stripping away excess and living simply with ease.
The site is a large allotment of approximately 800sqm with significantly sloping terrain. A stone's throw away from Wilson Botanic Gardens in Berwick, the site offers views of the horizon. Located on a quite street dominated by large family homes mainly belonging to the 1960s and 1970s era the location met our clients' expectation for a setting that will allow then to downsize and have a peaceful abode.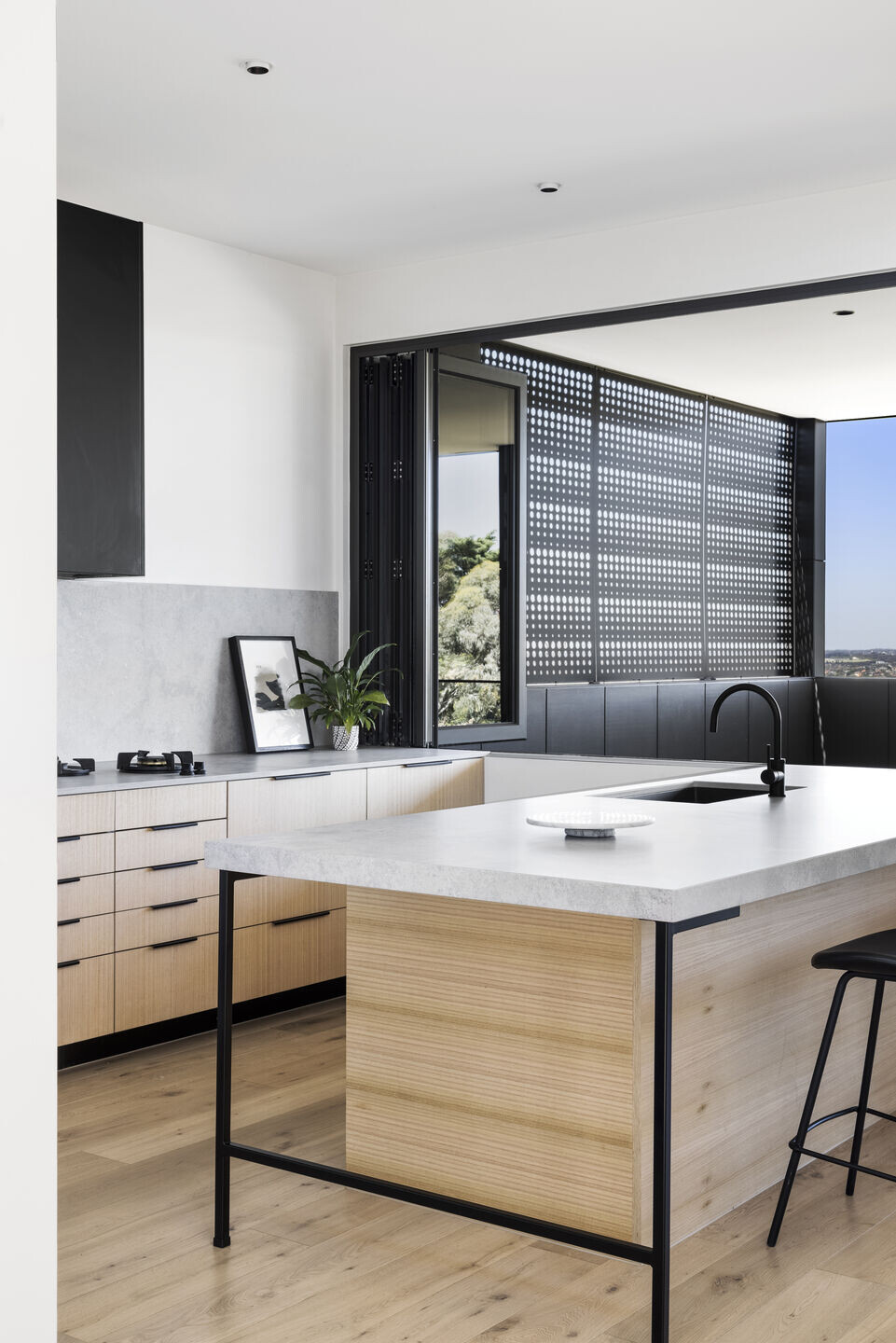 In Nimisha's (client) own words "Fundamentally, what we wanted to do was capture the lifestyle of traditional Indian homes – which have open courtyards and lots of shared space. And because it's a warmer climate, we're used to lots of sunlight. So we wanted to incorporate those aspects in the design. "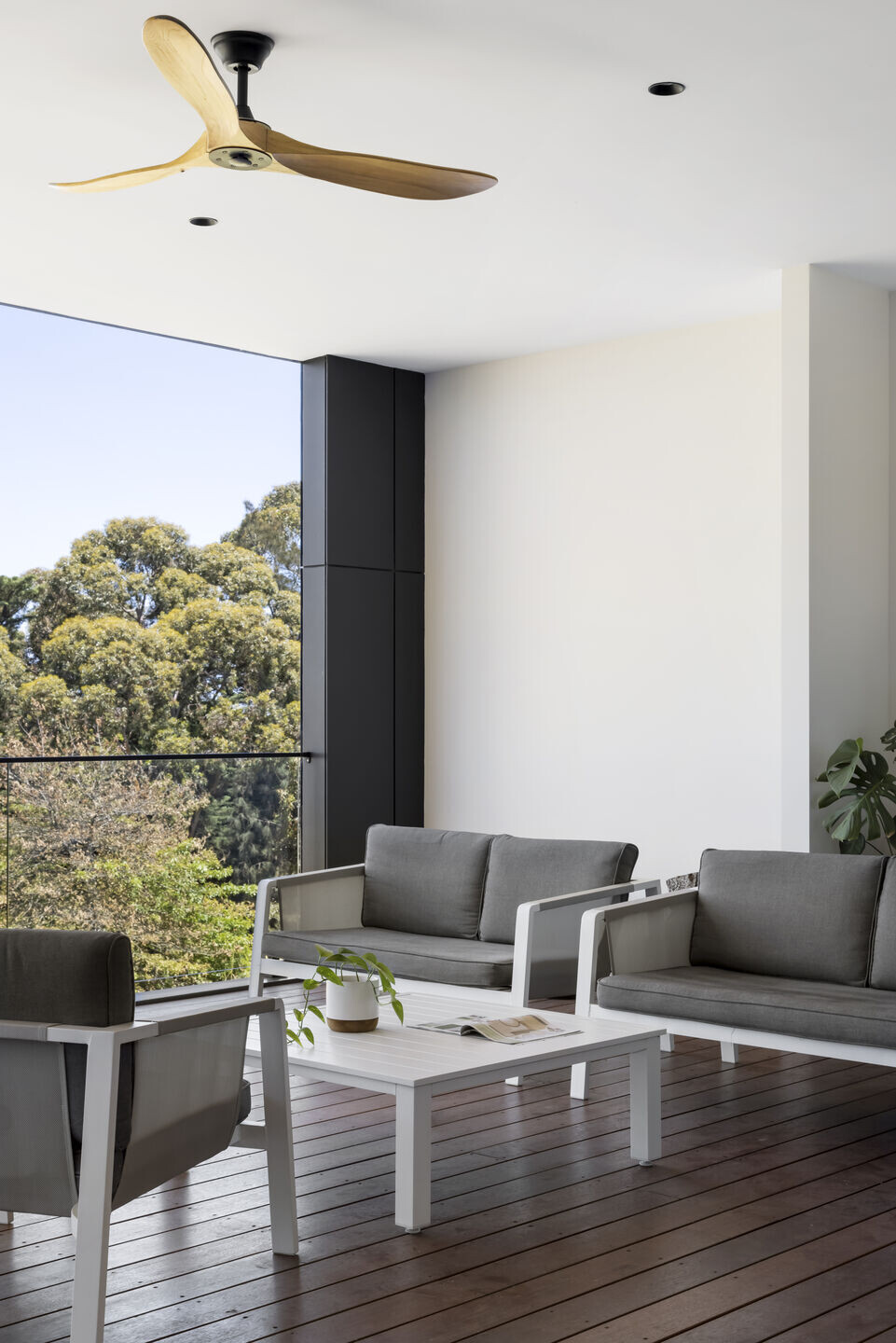 Drawing on our client's cultural heritage, the concept embodies key traits found in traditional Indian homes: open to the elements, incorporating generous entertaining space, and with the larger pavilions punctuated by a series of internal courtyards.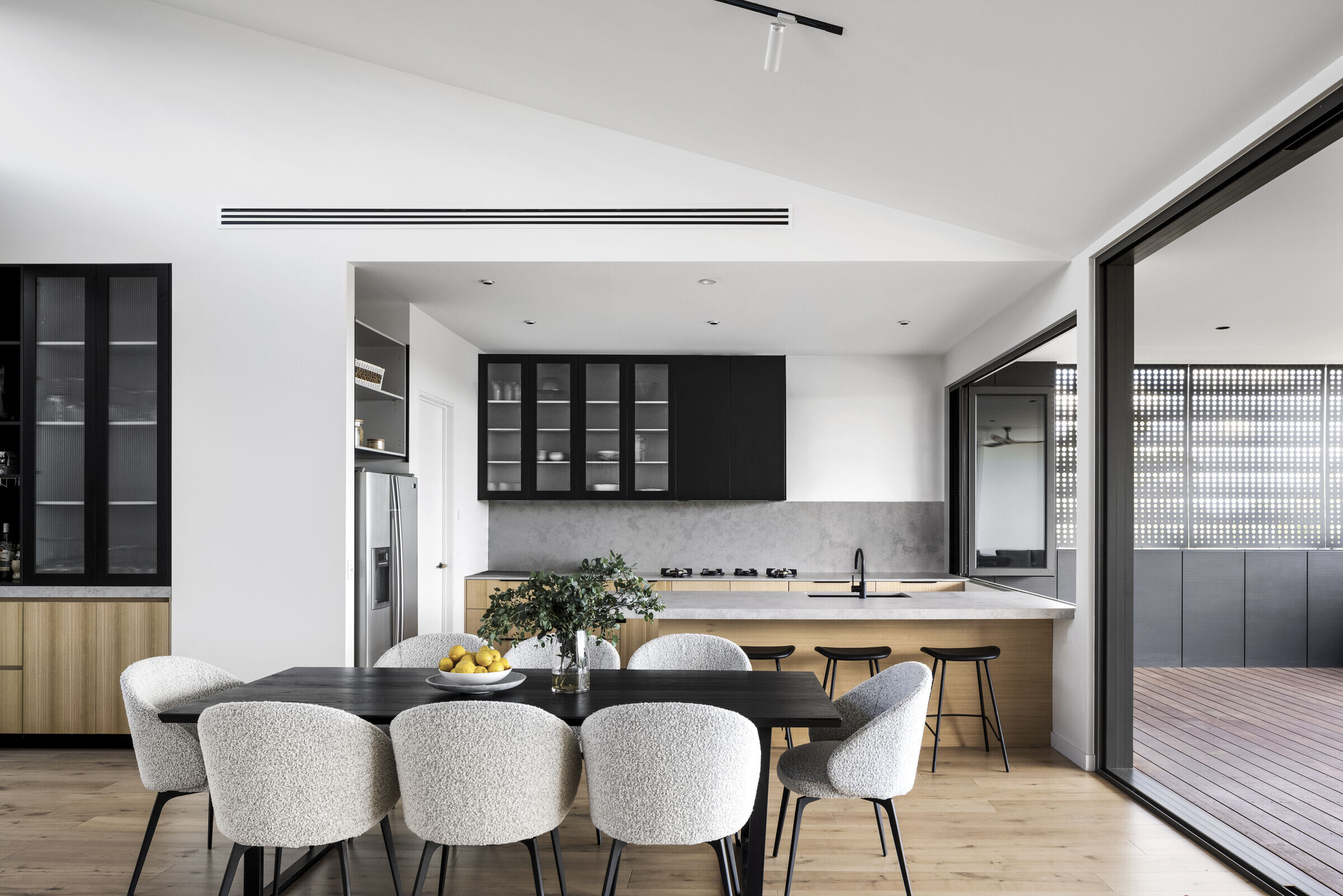 Anticipated to be the clients' forever home, accessibility throughout was key to the design, despite the challenge of the natural slope of the site. What begins as a ground floor entrance seamlessly transitions to an elevated first floor. Although the steep landfall meant it was not possible to have an entirely single floor home, strategic spatial-mapping ensured unimpeded access to and from bedrooms, bathrooms, kitchen and living — the areas in which 90% of the day is spent — minimising stair use.
No space is wasted in Humble House. The interstitial space between rooms presented an opportunity to move beyond generic hallways and curate joyful transition spaces that prompt visual vantage points for admiring views, courtyards and into other areas of the home. Double-glazed Belle skylights are fitted to ceilings, ushering natural daylight.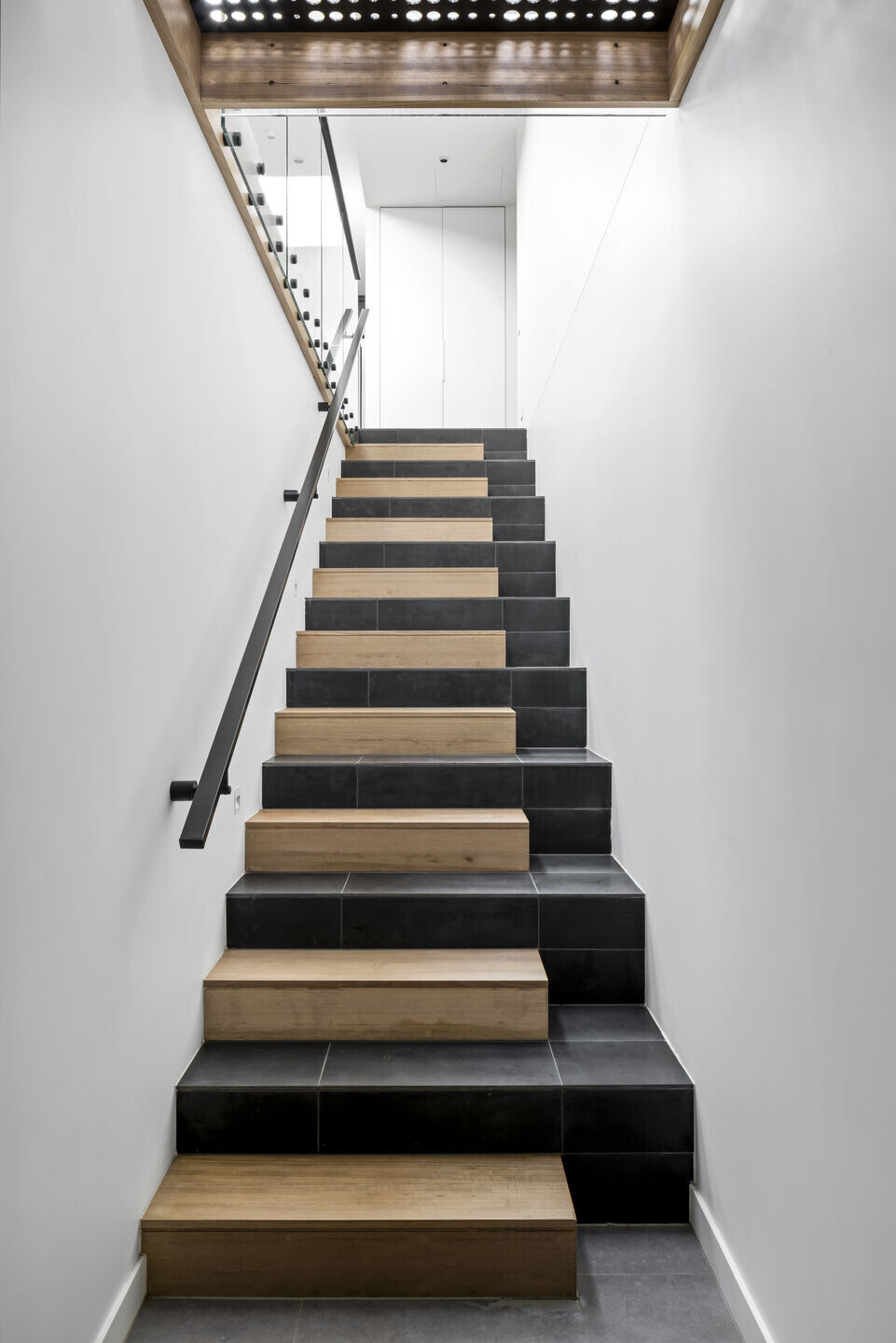 With the client a ceramic artist, the interior spaces create moments to celebrate the art made in the studio. Paired back, sophisticated furnishings that compliment a restrained material palette, makes space for decorative design to be sentimental and creative.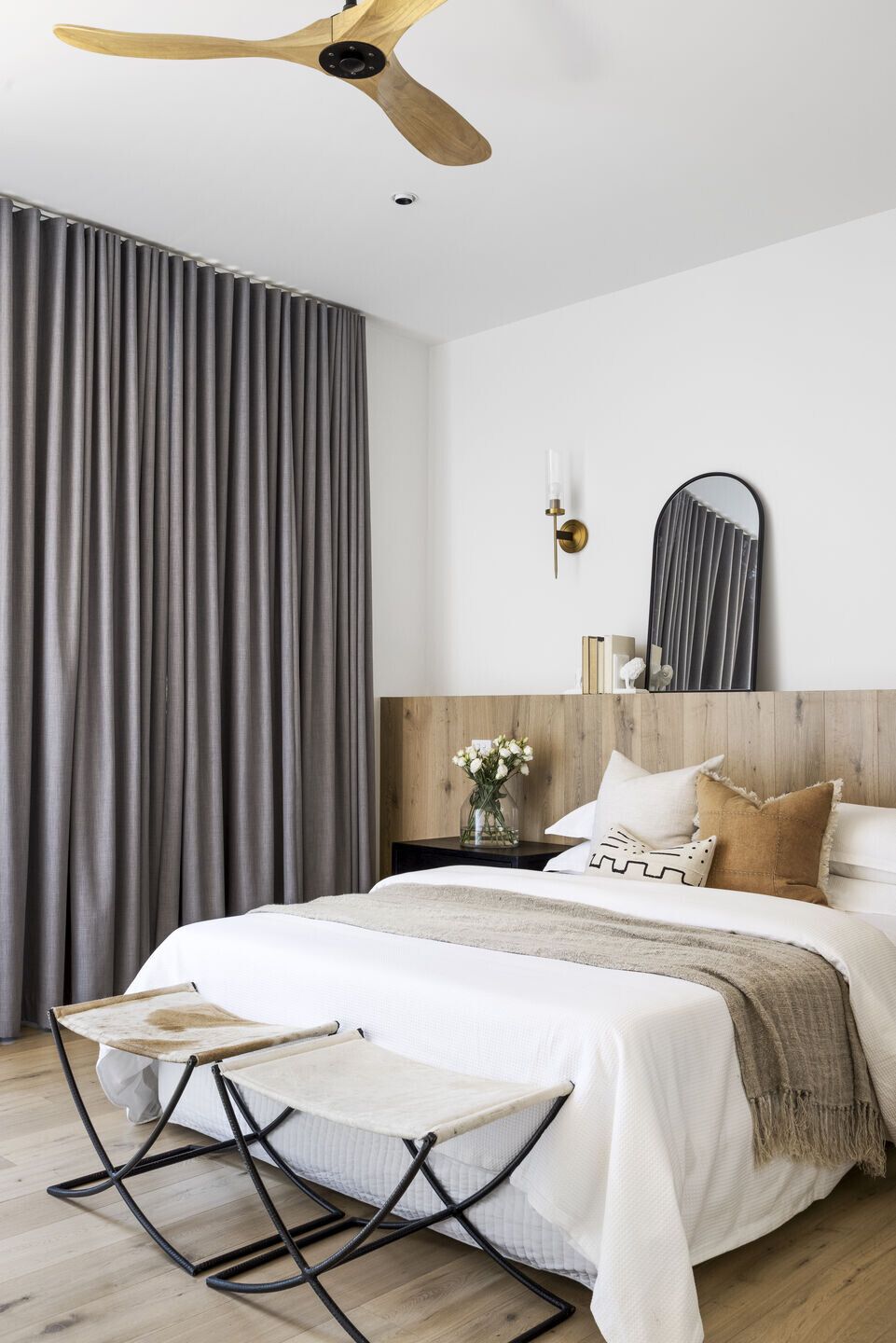 Flexible folding windows, floor to ceiling double-glazed sliding doors, strategic positioning of internal gardens and courtyards all coalesce to allow a tailored, occupant-driven approach to natural ventilation. Incorporation of rainwater use and solar power provide resourceful and thermally efficient living.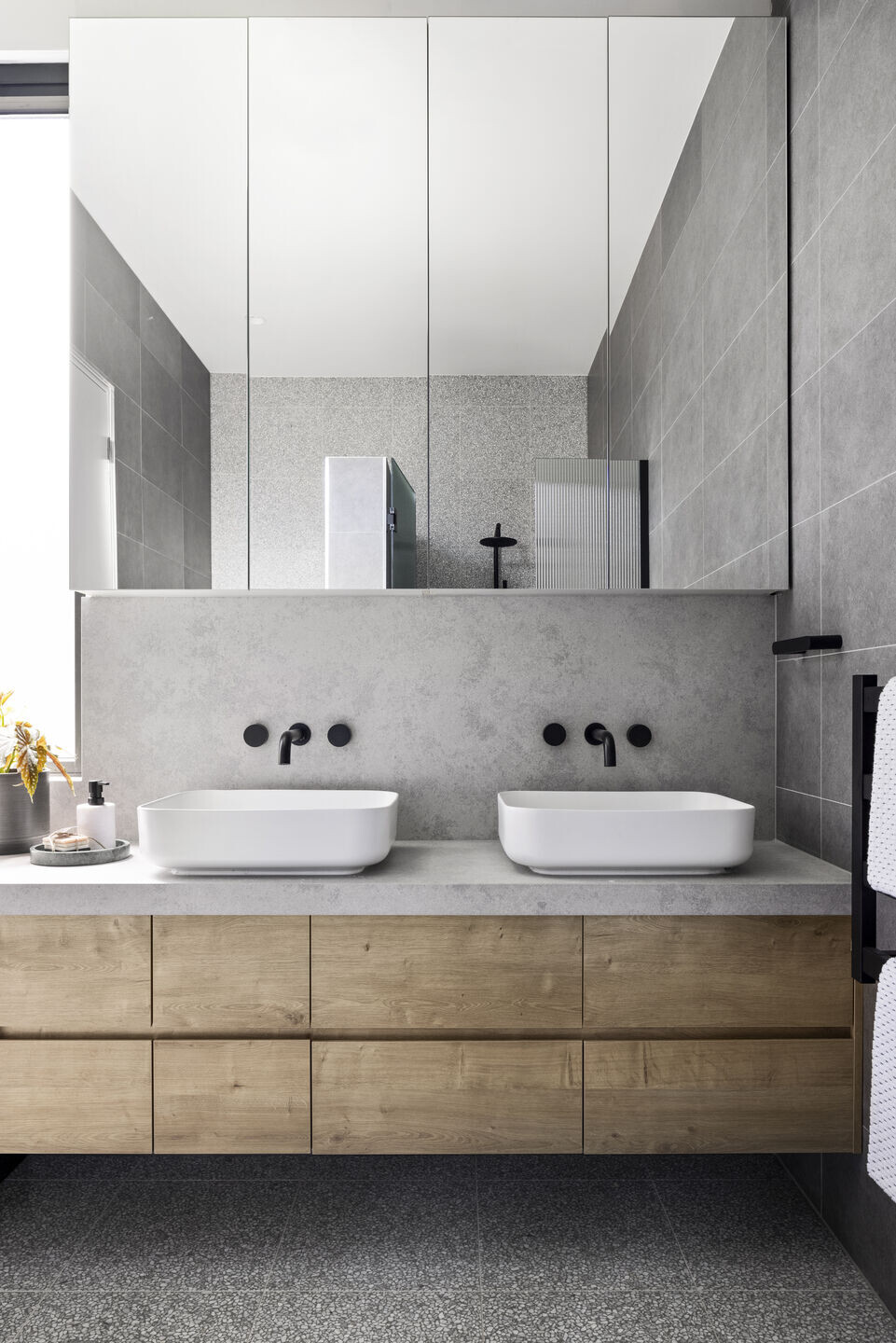 A contemporary structure with timeless finishes, low maintenance living is also a matter of strategic material selection for Humble House. Durable Spanish slate shingles that clad the exterior will respond to weather and develop their own individual patina overtime. A restrained and low-maintenance interior palette of robust steel and glass surfaces, that are juxtaposed by the warmth of timber, exude an honest character.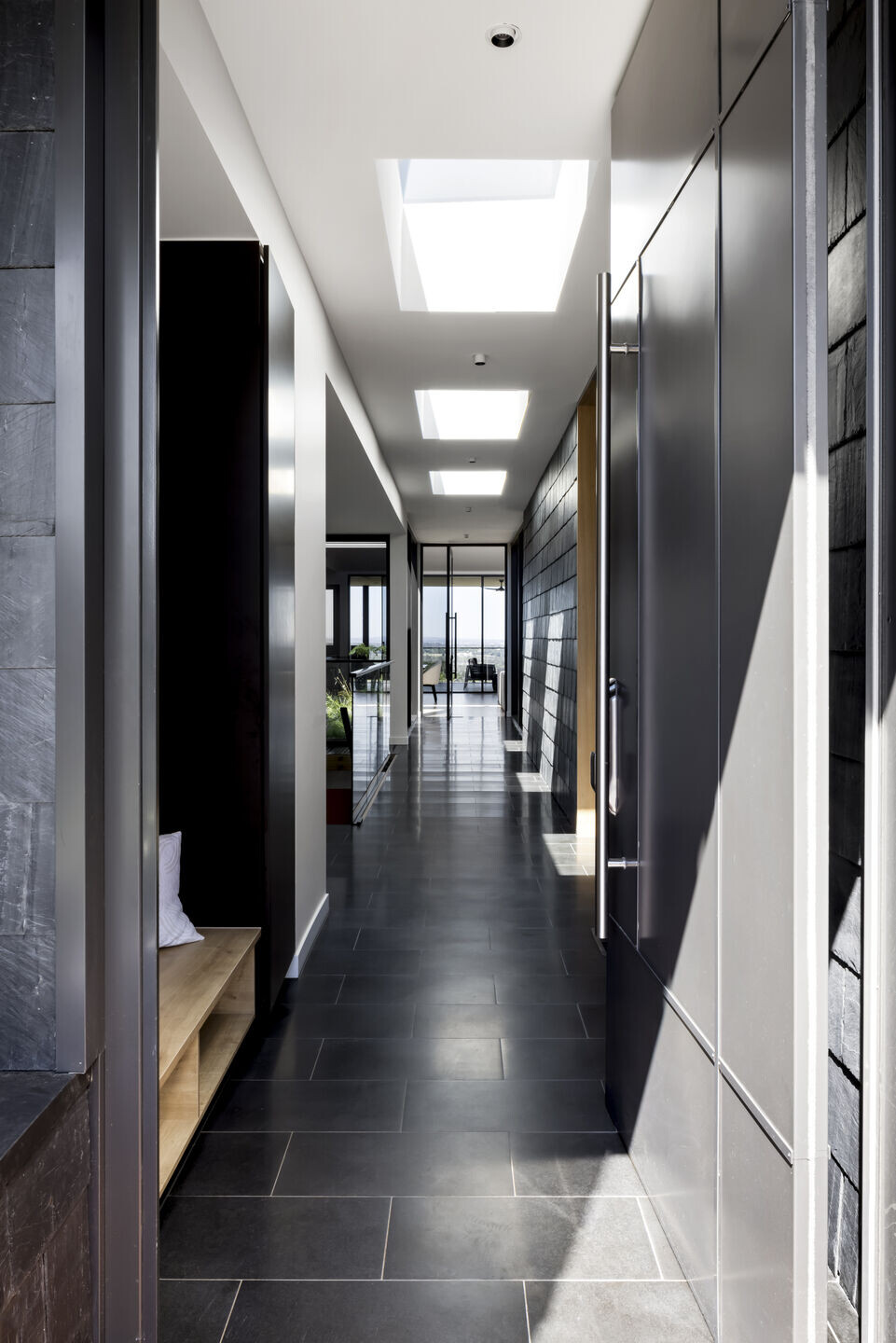 A design ethos centred on living simply in connection to the outdoors has meant inherently Humble House is sustainably considered.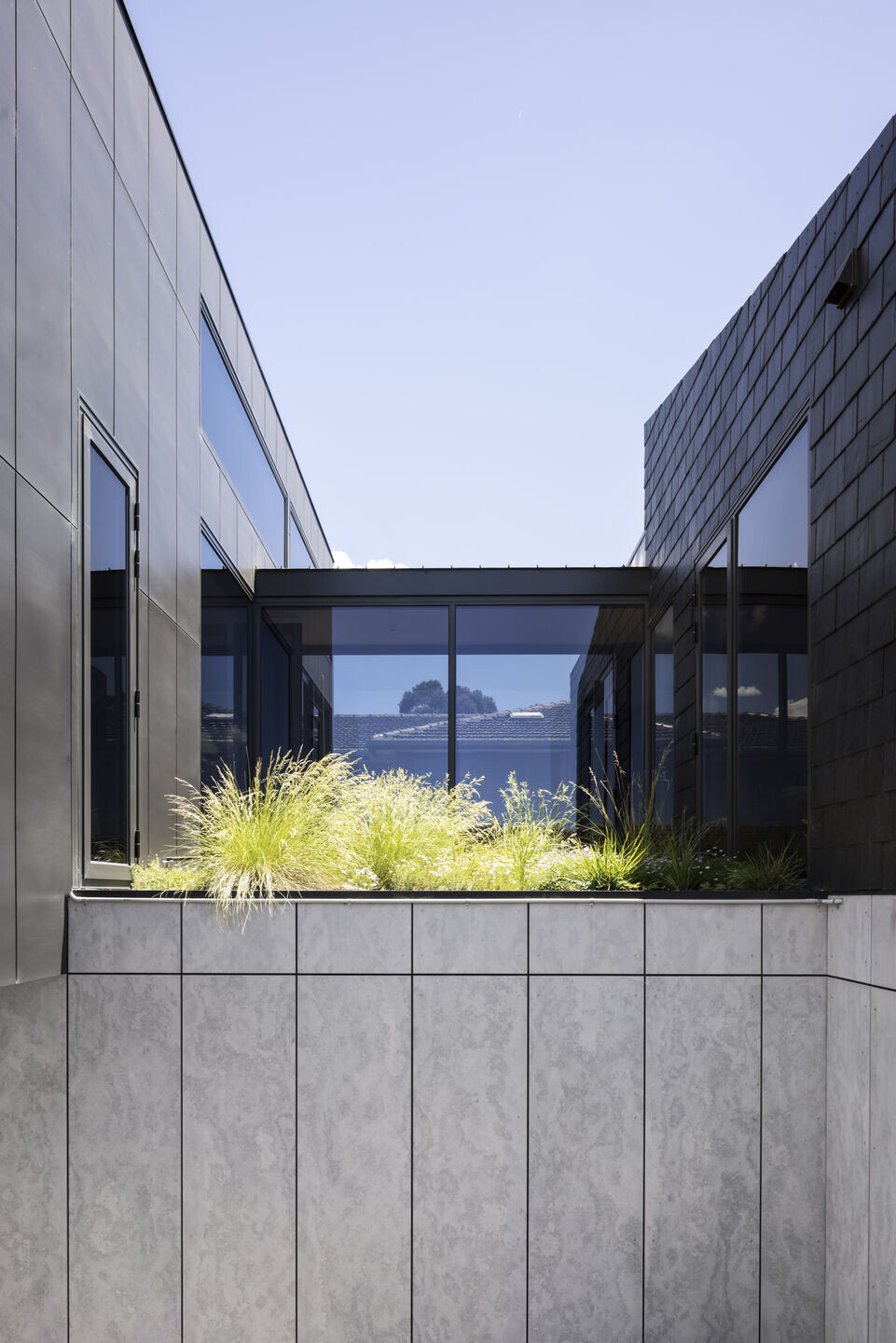 Team:
Architects & Interior Designers: R Architecture
Photographer: Dylan James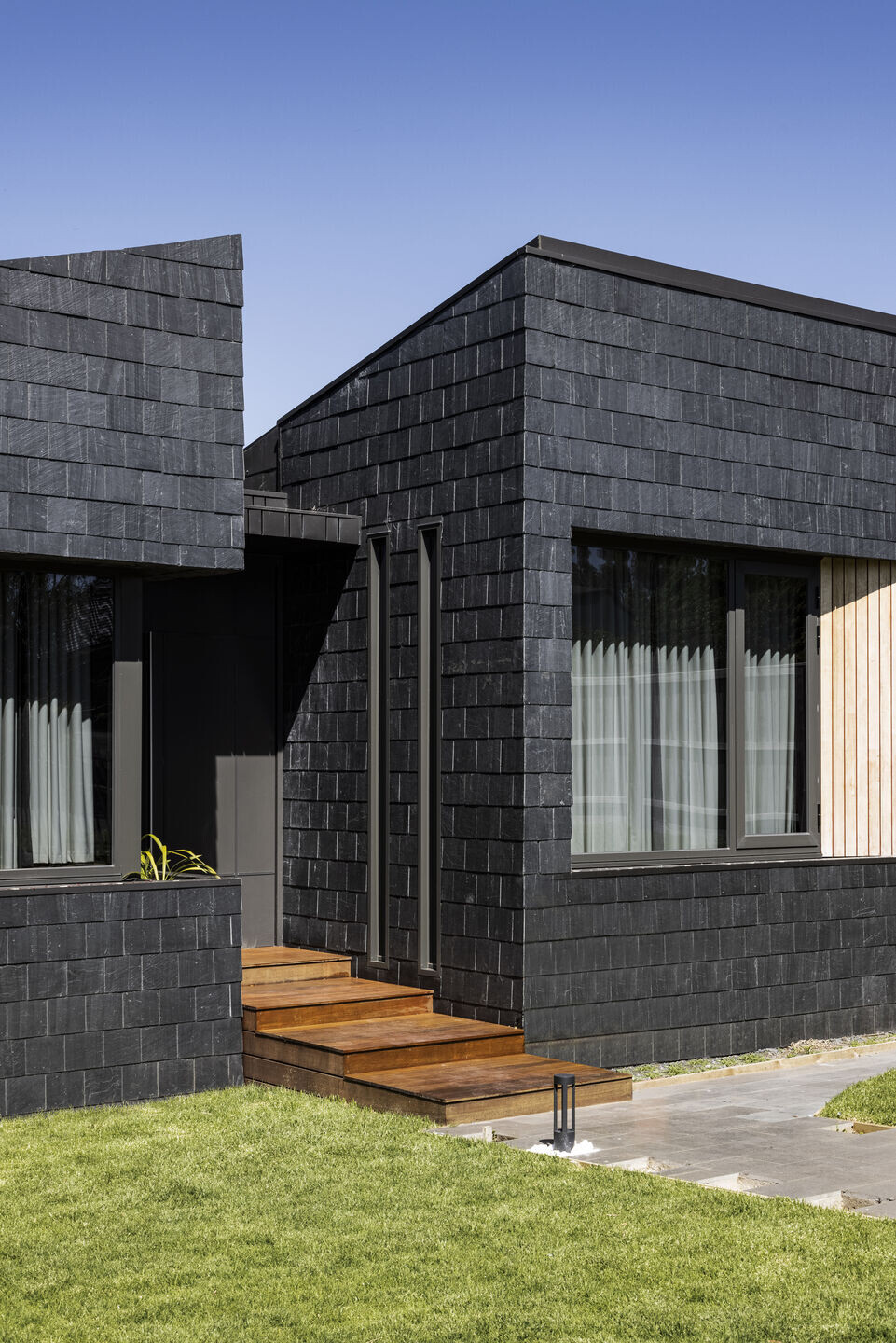 Materials used:
Exterior
Spanish slate shingle tiles
Australian Iron Ash timber cladding
Powdercoated aluminium shrouds and Metrix perforated screens in Charcoal colour.
Cemintel Barestone Cladding
James Hardie Scyon Matrix Cladding– Paint Finish- Charcoal
Roof garden by Fytogreen
Interior
Spanish slate shingle tiles along hallway
Bluestone flooring in hallway
Belle Skylights in hallway
Timber veneer in White Ash timber to underbench cabinetry
Matt black 2pac (polyurethane) finish to overhead cabinetry
Fluted glass to overhead cabinetry
Frost powdercoated steel legs to island bench
Grey natural stone benchtop and splashback
PITT cooking burners assembly
Natural White paint finish by Dulux