Building modifications and interior design first consisted in the effective use of the existing living room. Gradually, however, the assignment expanded to other areas. The division of the social part created a place for a new living room and bedroom. The layout of the living room is new, the sofa is moved to the corner and improves the functionality of the entire space, as well as is better connected to the dining room and kitchen.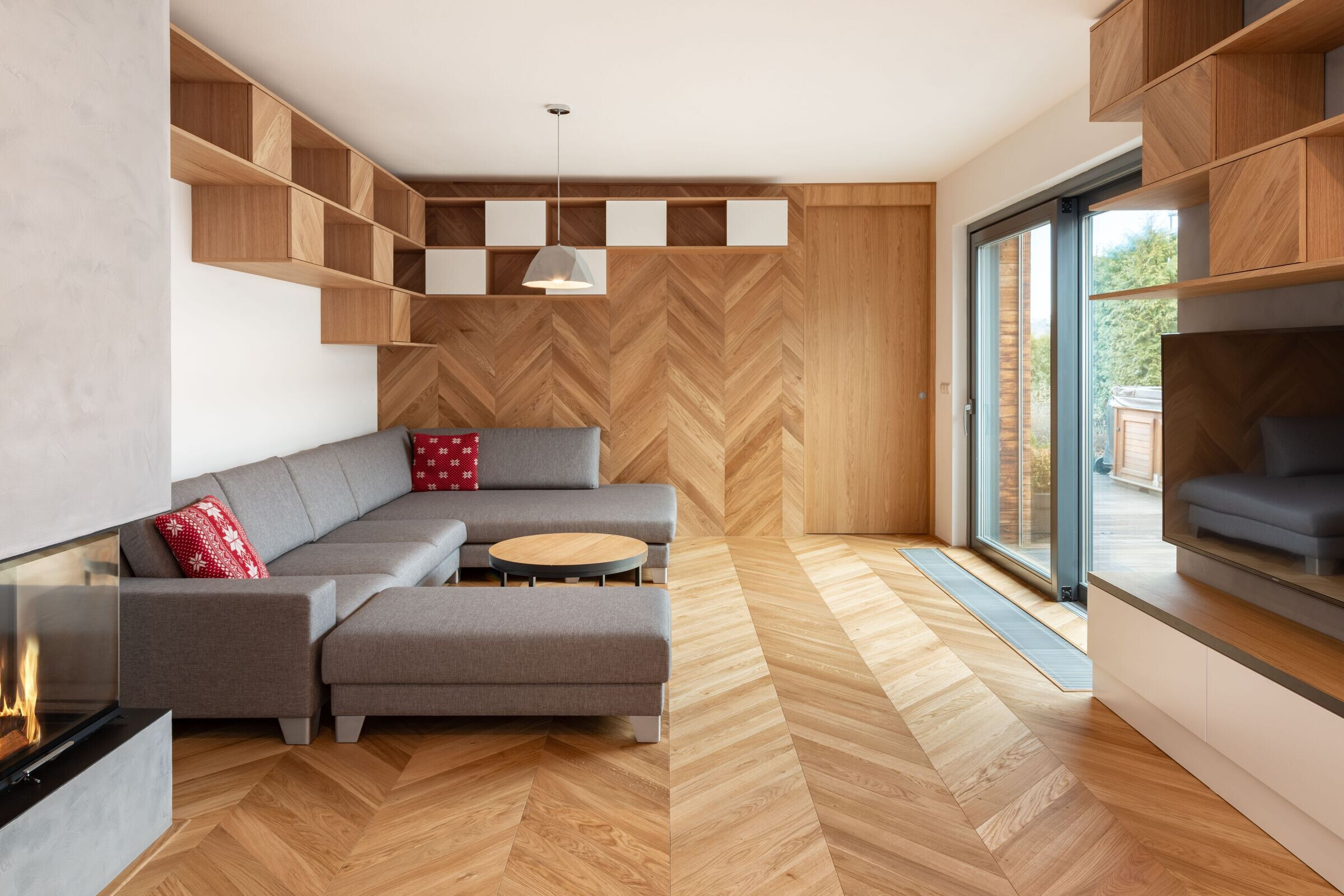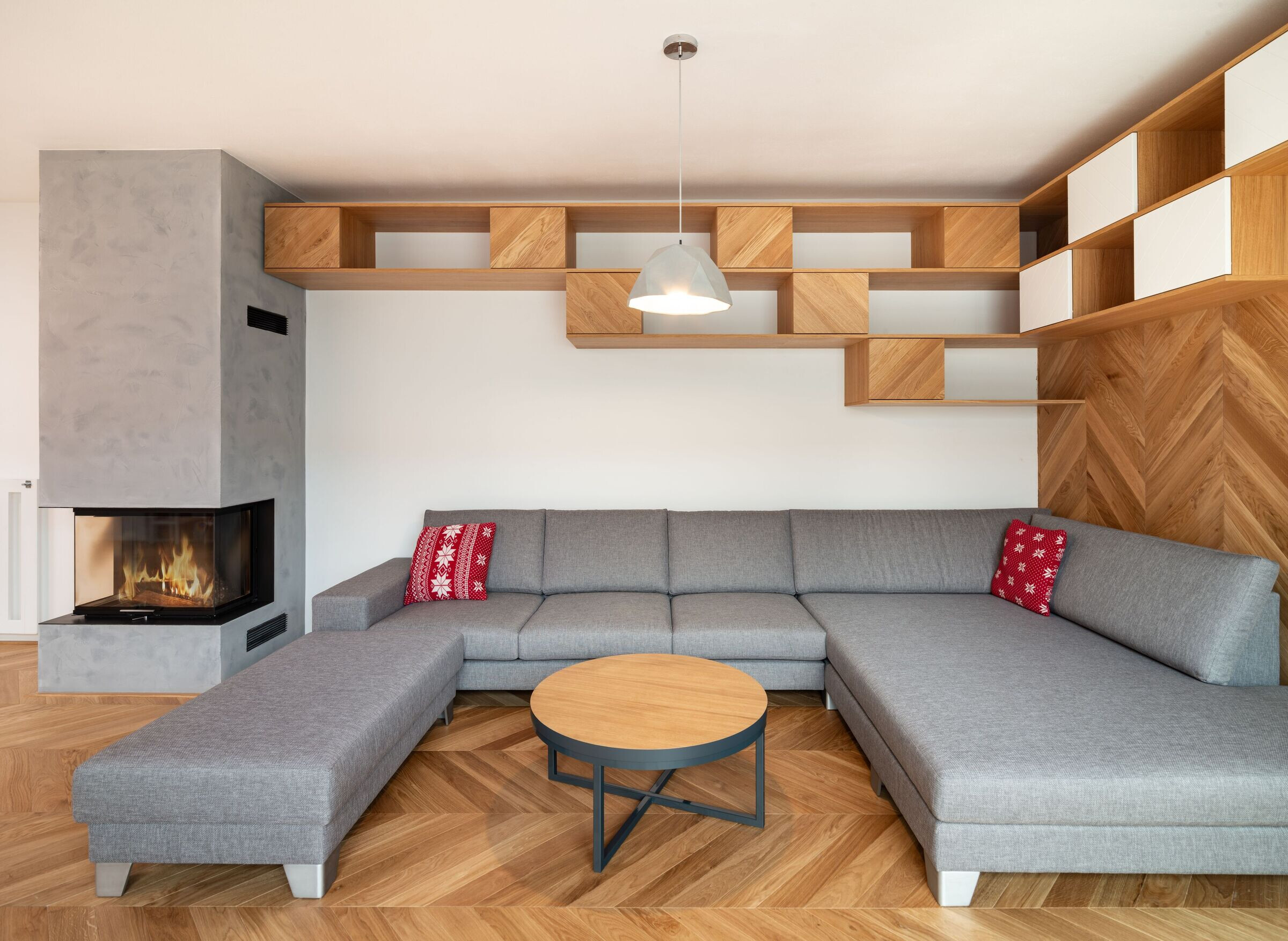 Above the sofa is a set of shelves with cabinets and next to it a fireplace insert. Opposite is a chest of drawers with a shelf and a place for a TV. The furniture in the dining room continues in the same spirit as in the living room, which visually connects the space - a white chest of drawers with wooden shelves and cabinets. The wooden surfaces on the floor, walls and cabinets are made of French-style oak parquet.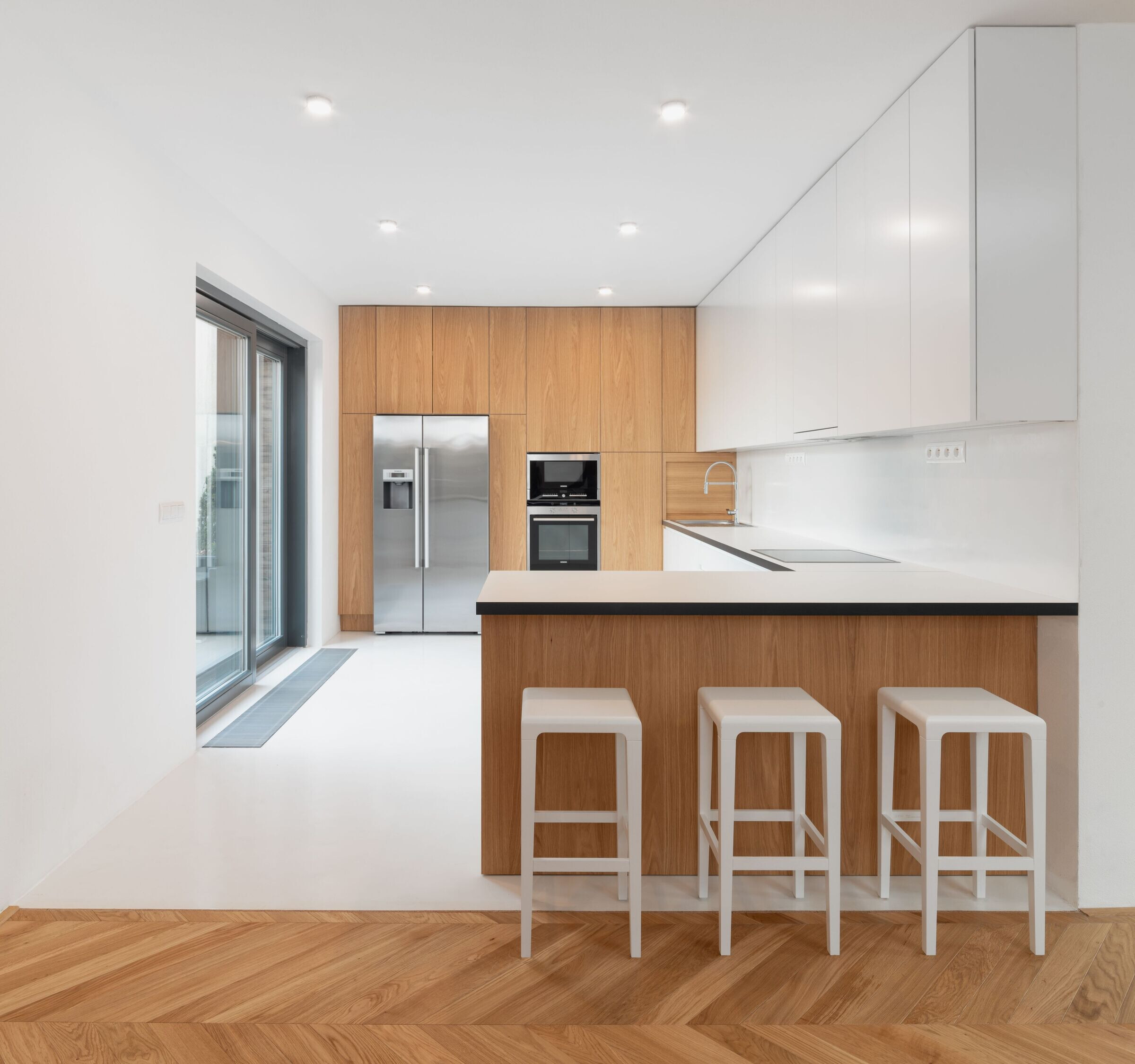 The kitchen is materially different from the dining room and living room, designed in white in combination with oak veneer. The dining room is followed by a children's room for two children, which is extended by a simple construction. The overall material concept is based on the different characters of the rooms within one open space.