The highlight of this interior renovation is the master bathroom, which had a low ceiling and little natural light. The new ceiling slopes up and feels spacious, clean, and strikingly modern. Custom LED lighting of varying types is used throughout as highlights that counter the vibrant titanium plumbing fixtures by Kohler.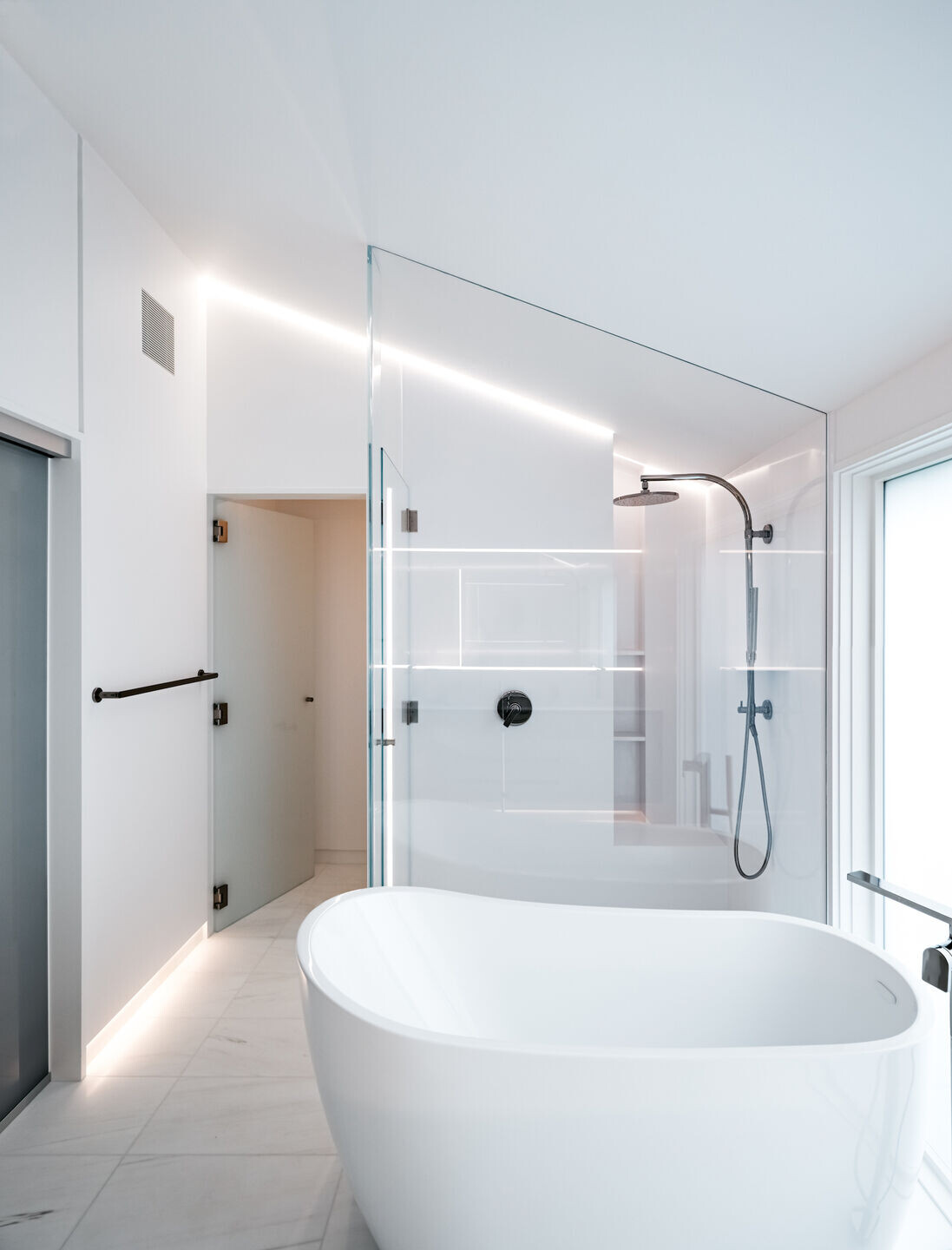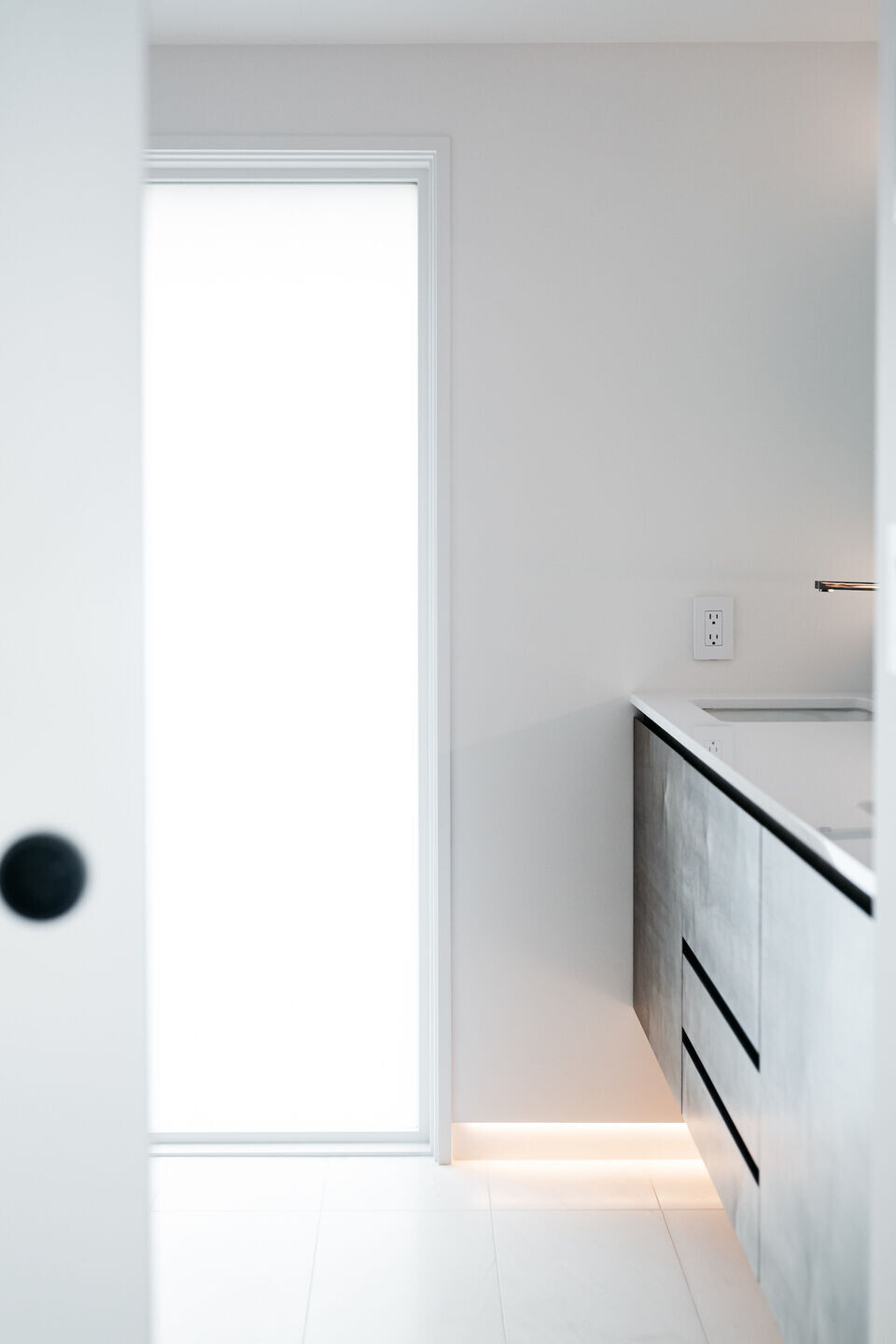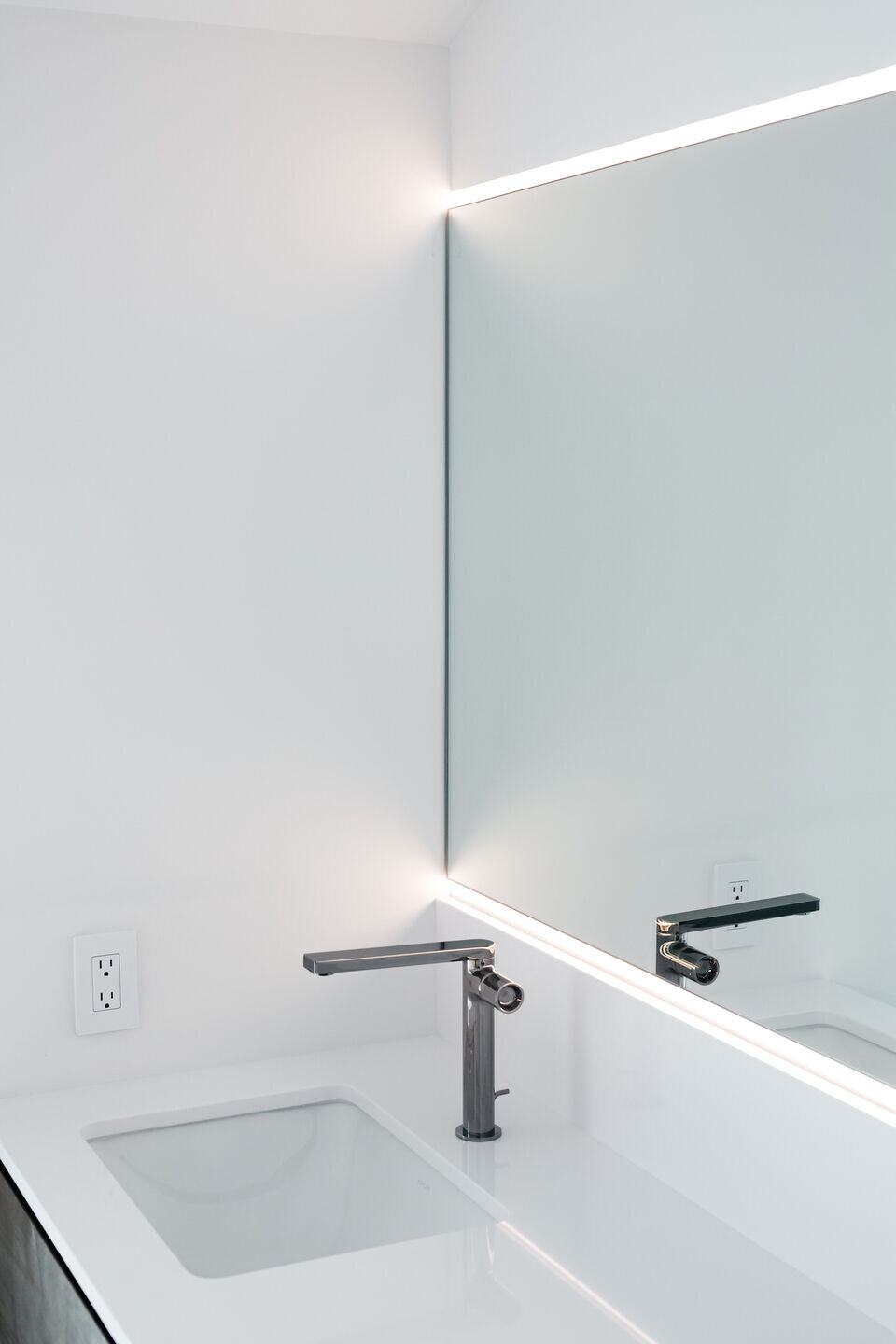 The new design uses light in six unique ways, with each approach correlating to the six interior surfaces of the room:
Light from above
Indirect light
Direct light
Light lost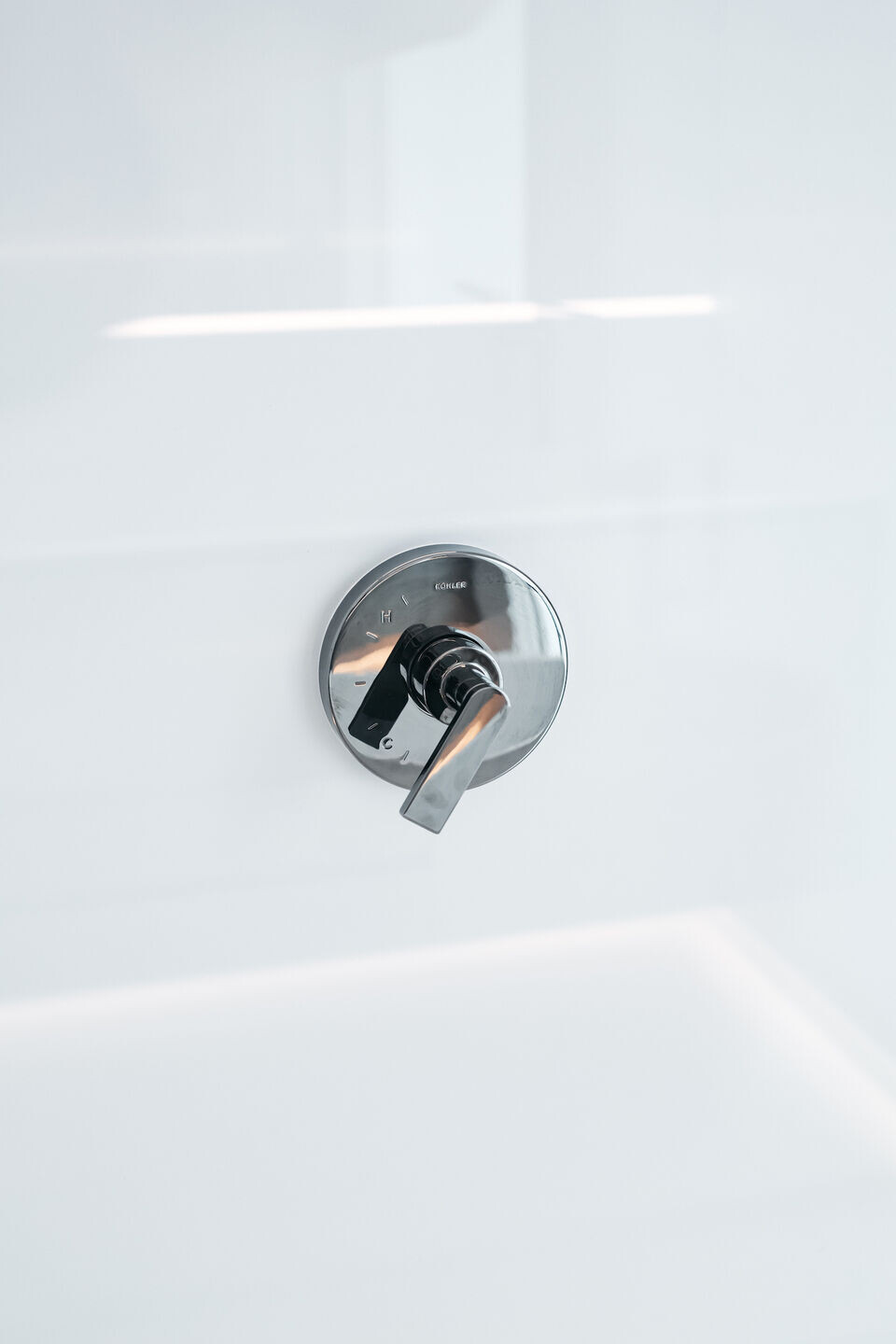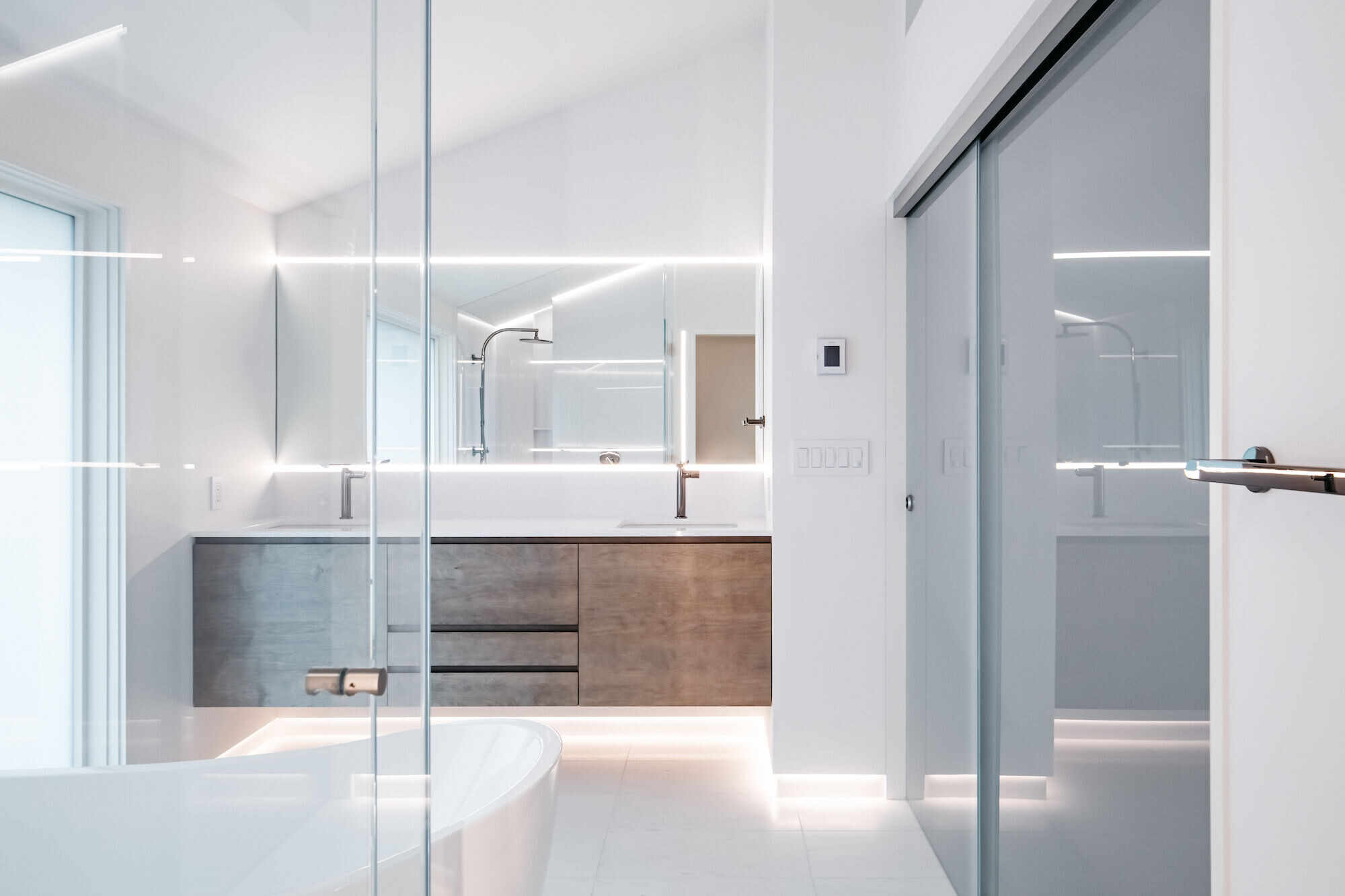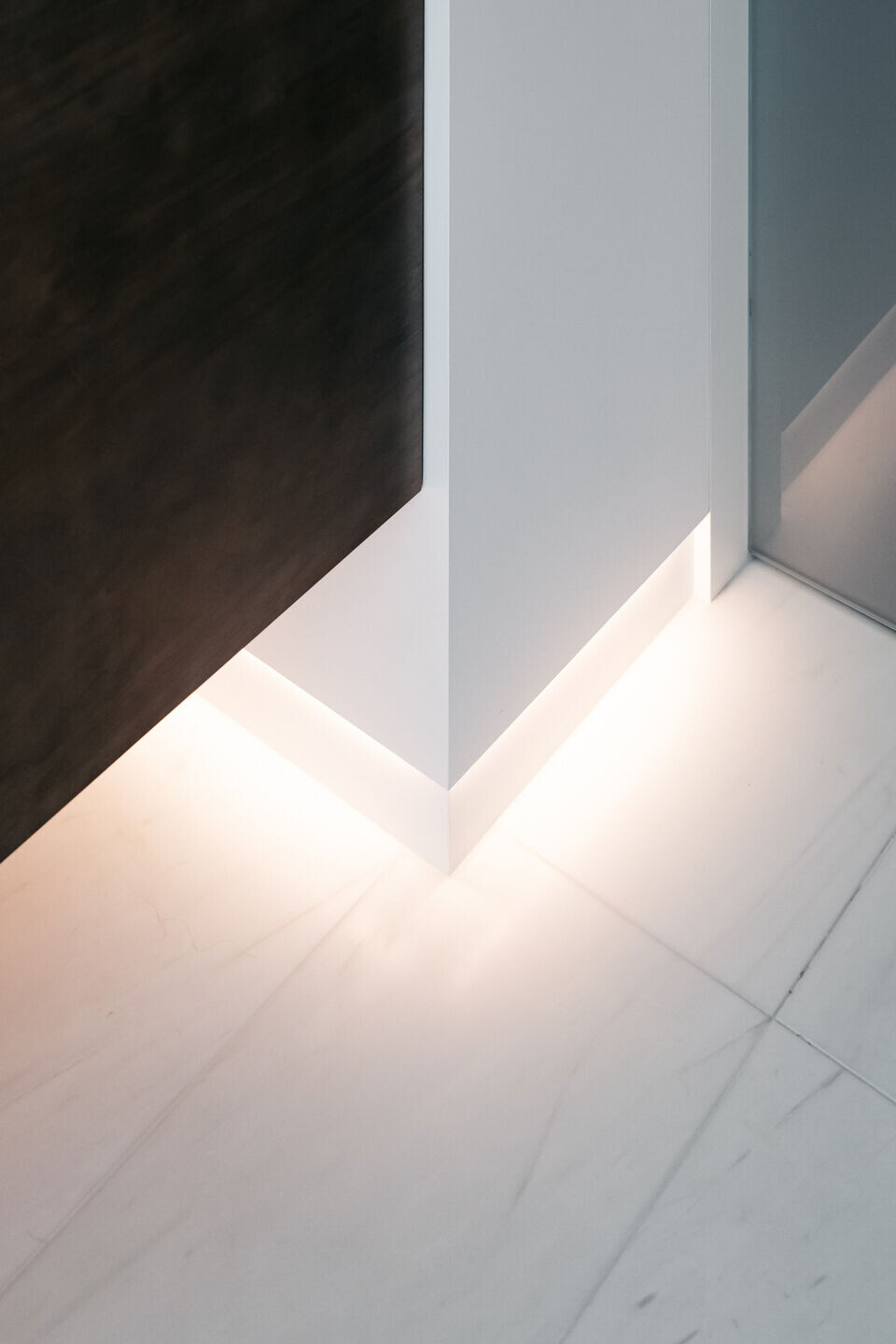 The owner asked us to create a high-end space with abundant natural light that utilizes minimal details, all while being conceptually interesting.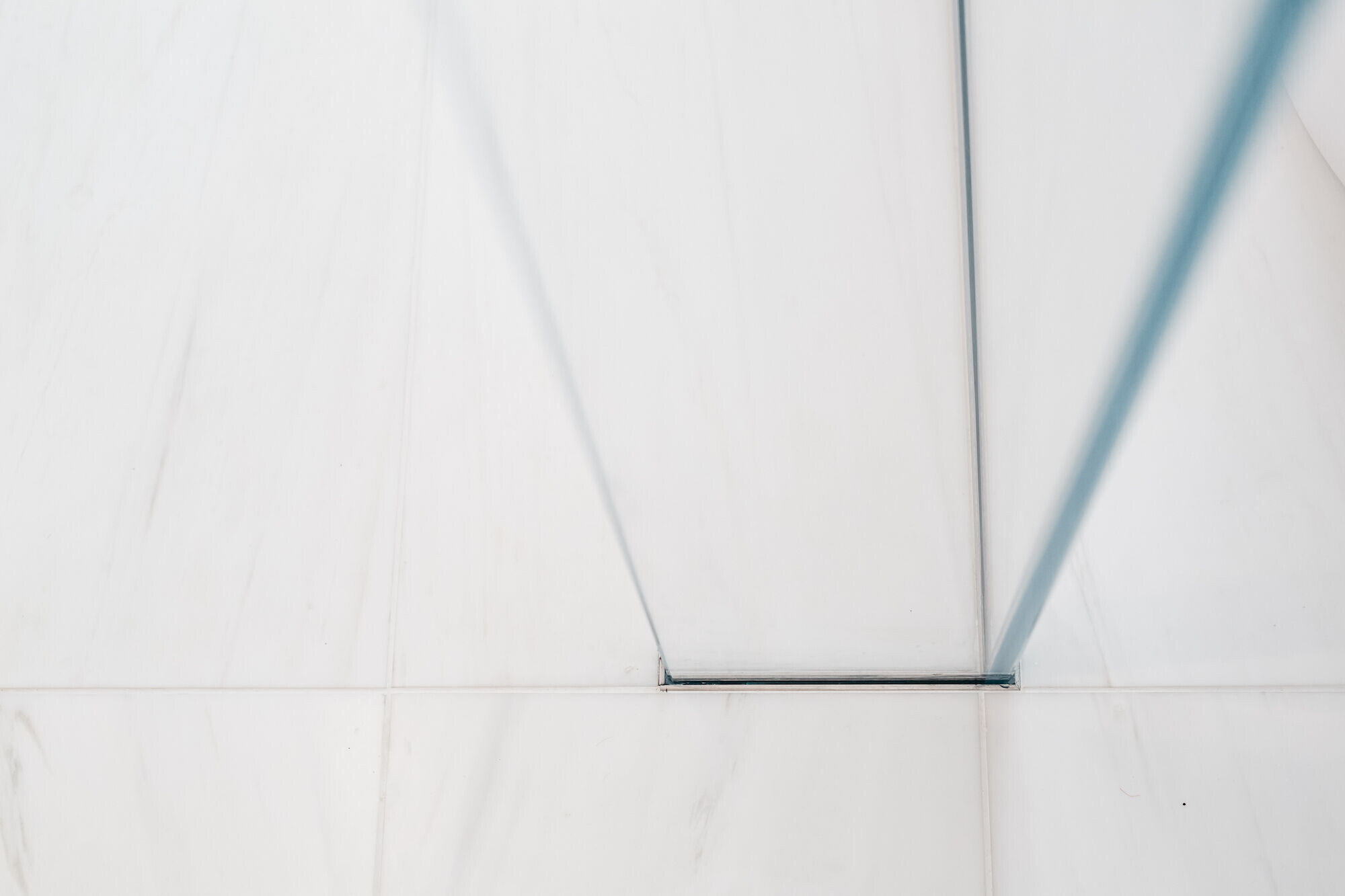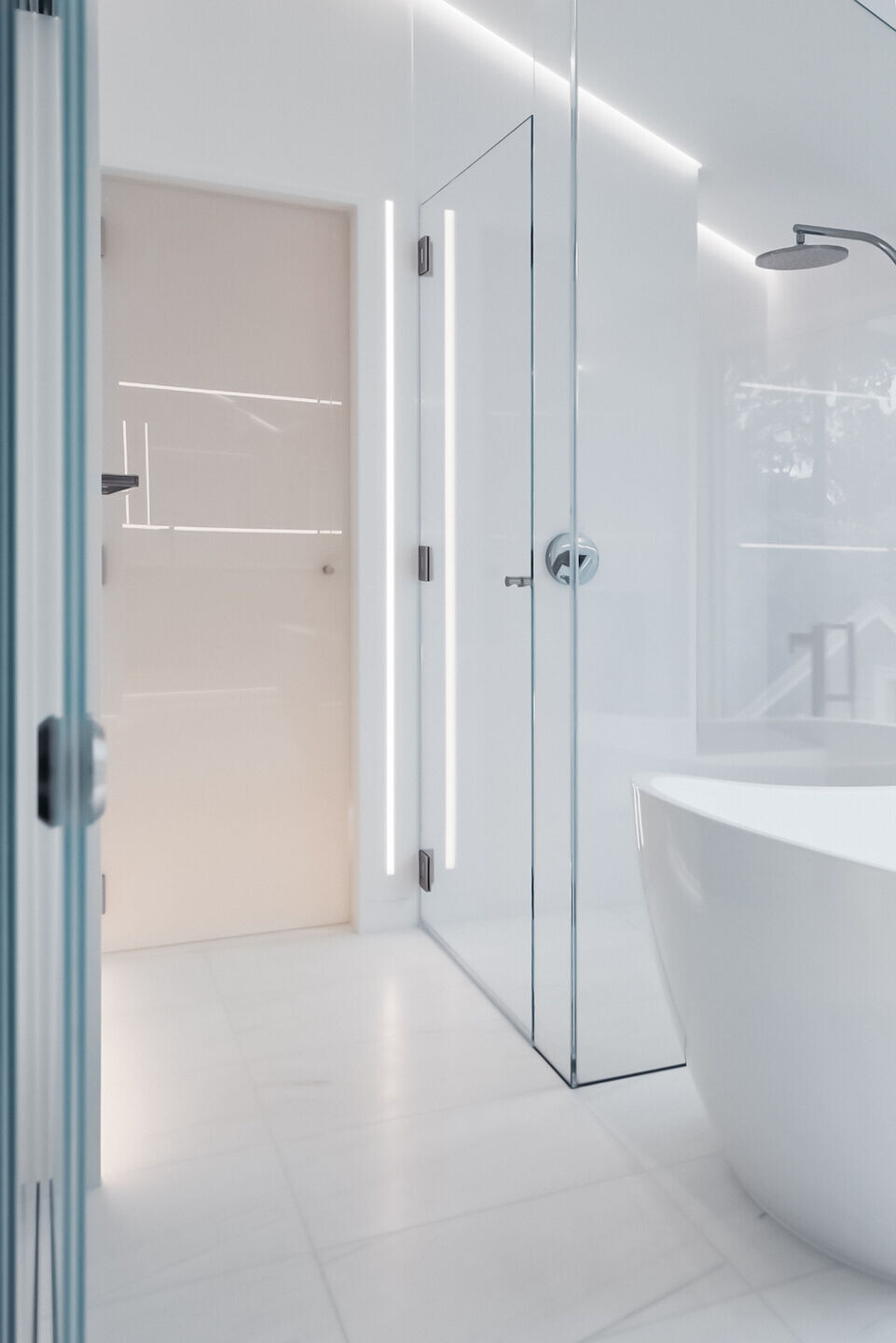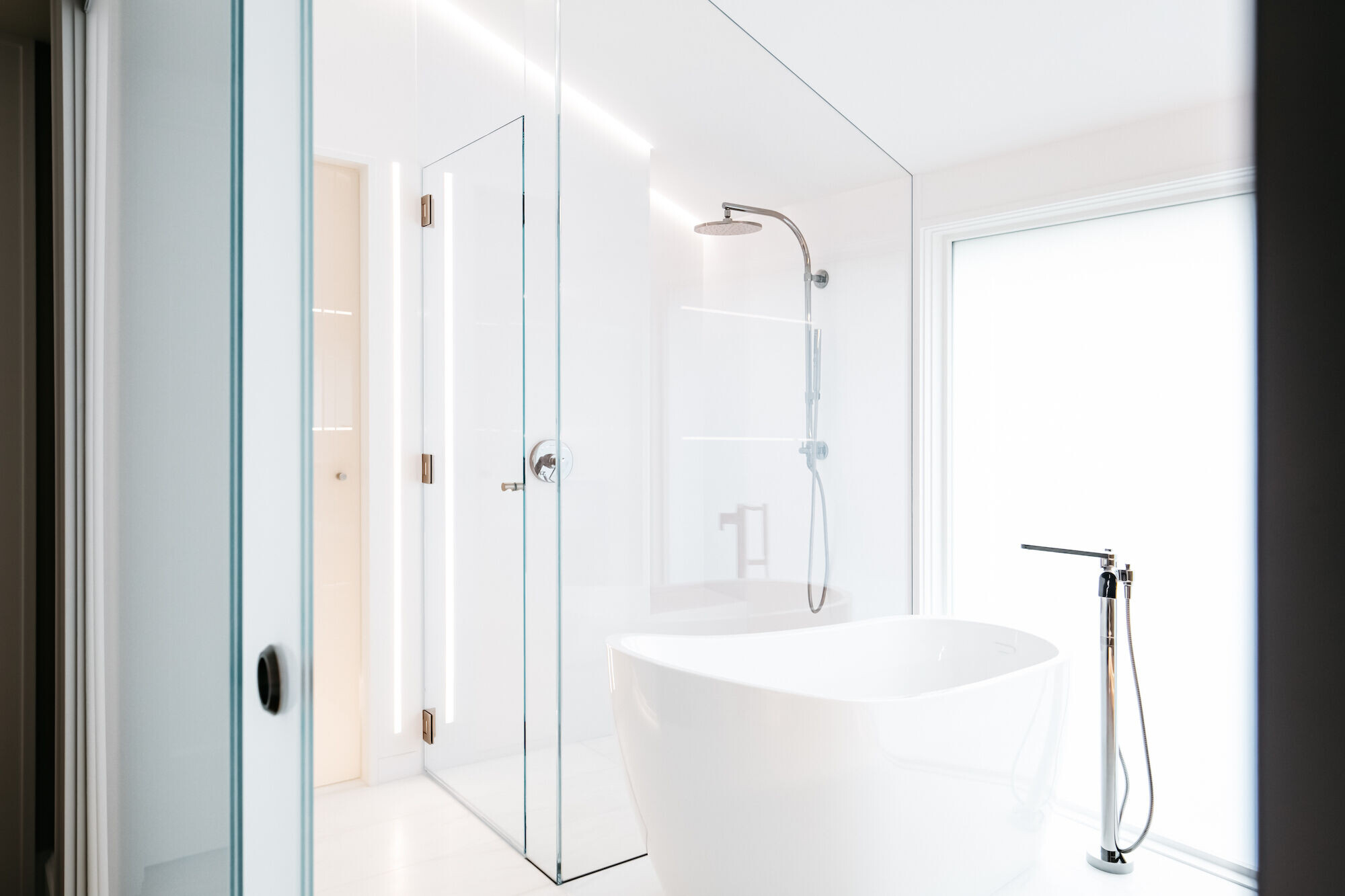 Team:
Architects: Ment Architecture LLC
Builder: Otis Construction
Other Participants: Solomon Berg, Adam Lawler
Photographers: Colin Cabalka, Dorian Warneck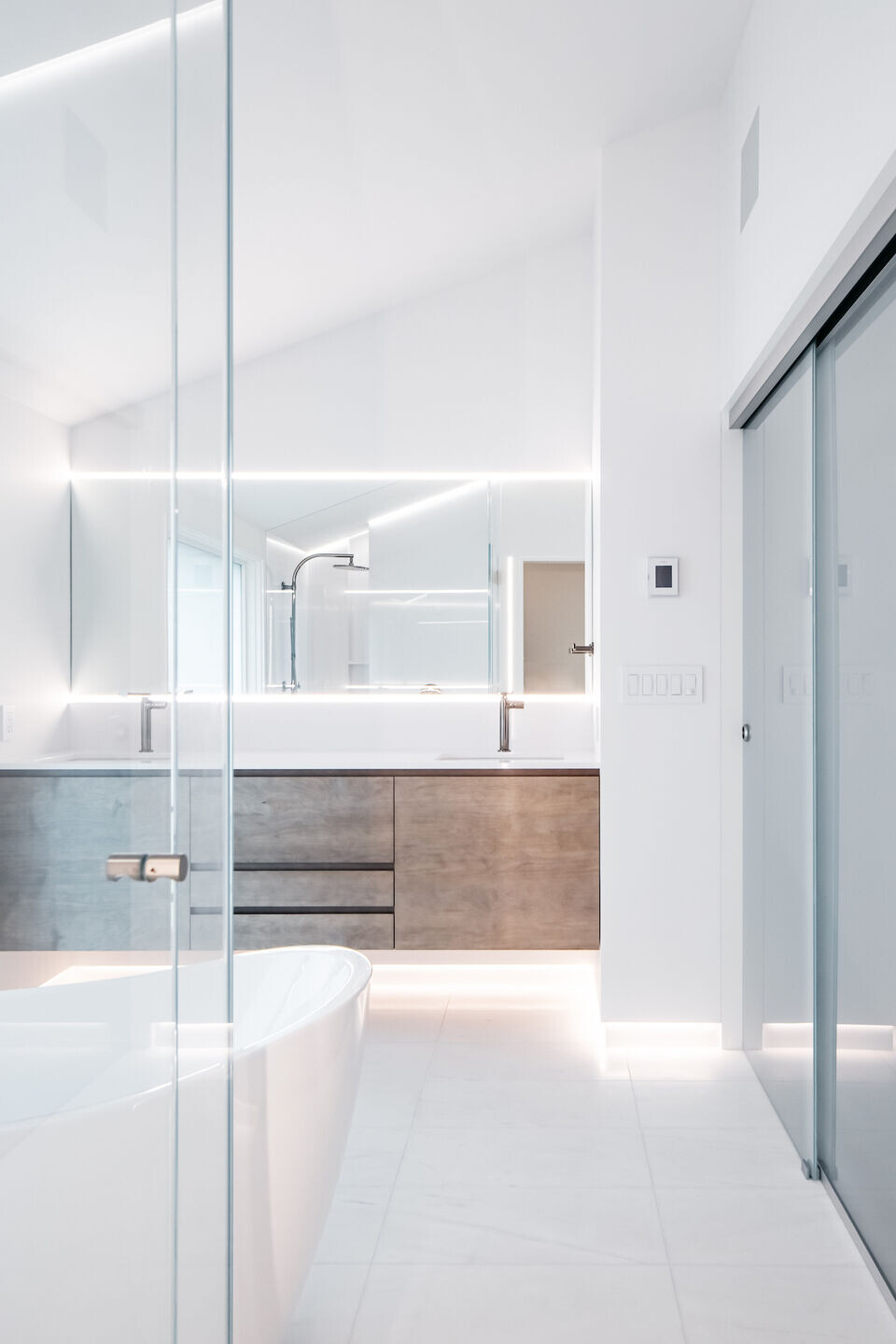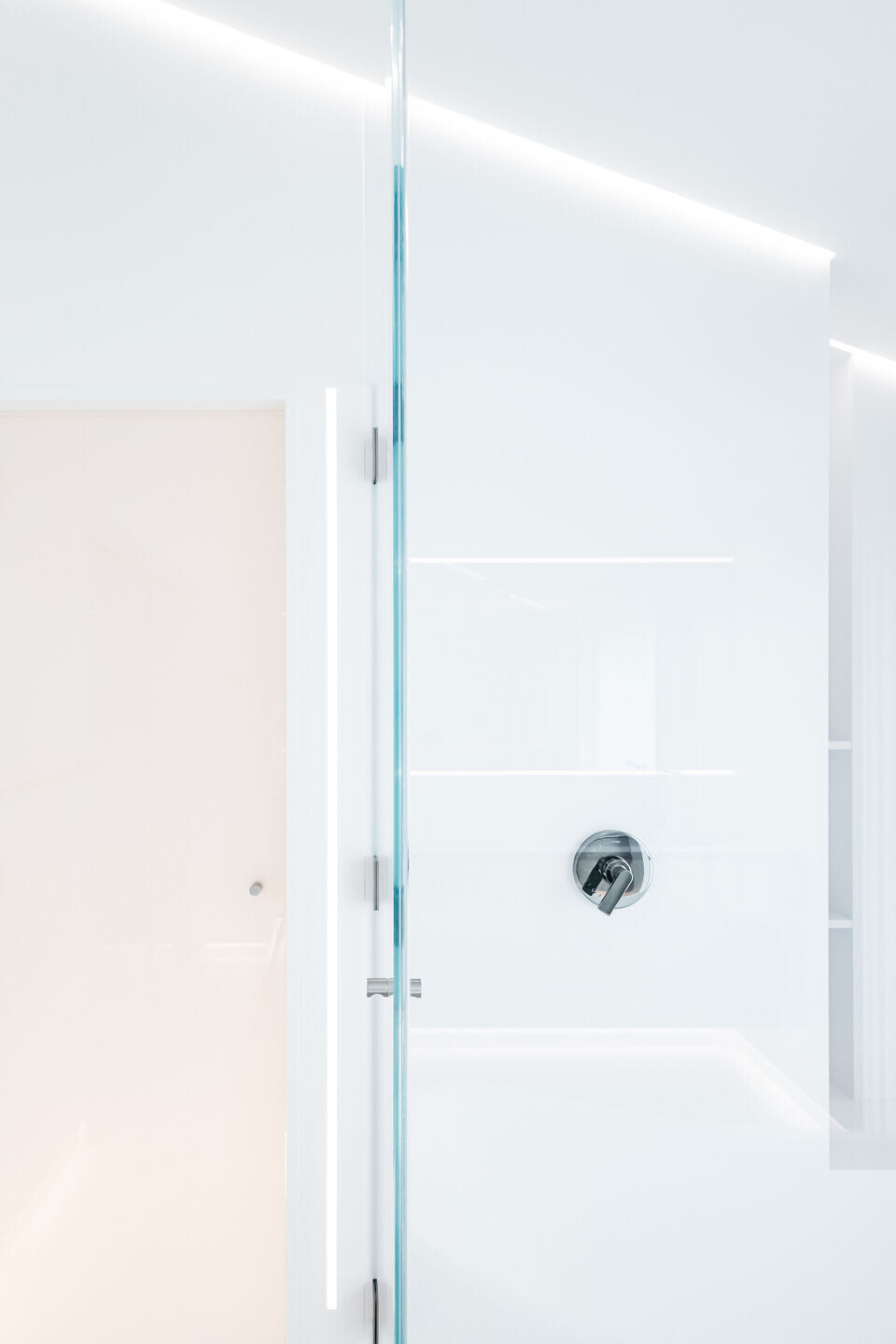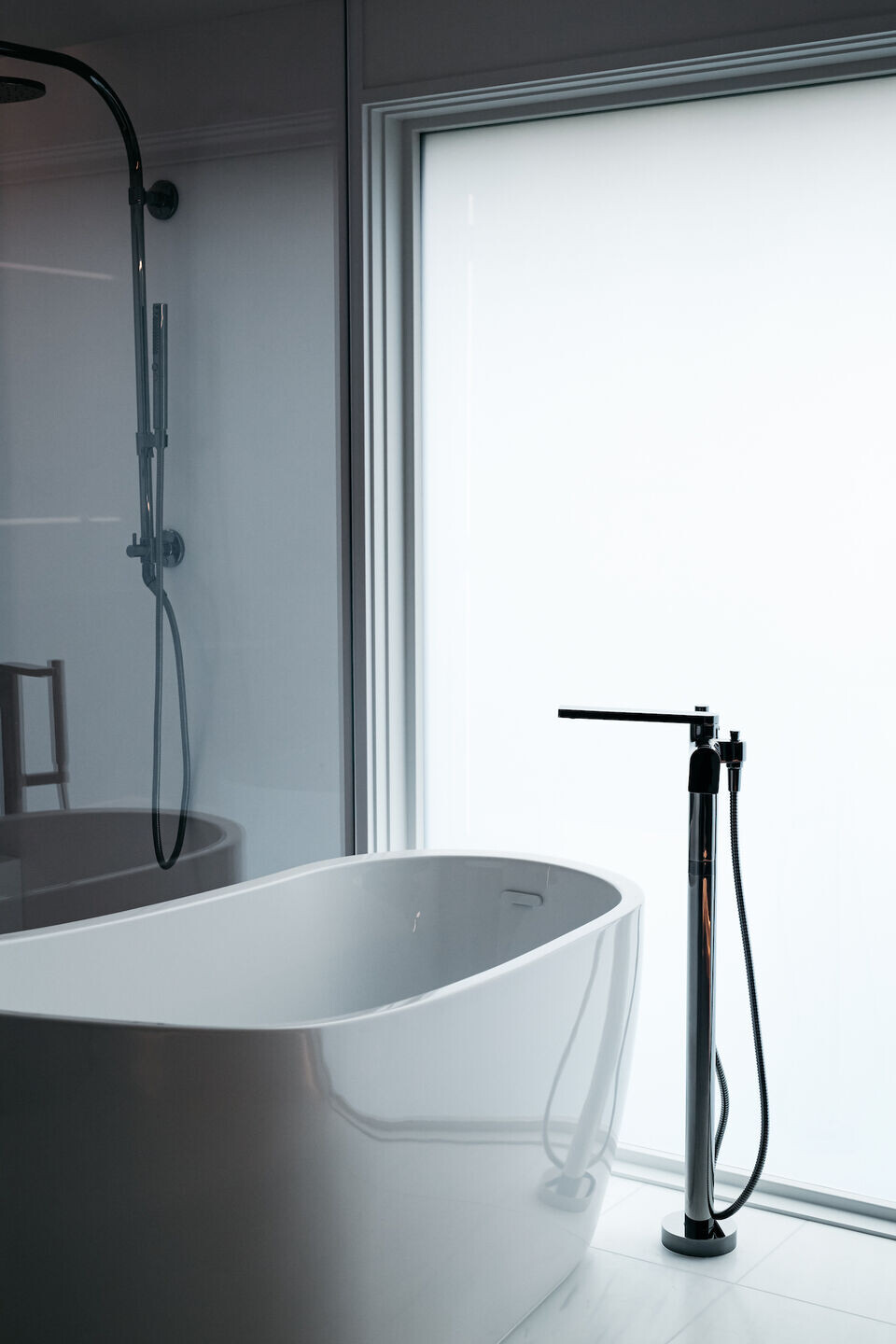 Materials Used:
Plumbing fixtures: Kohler
Wall base details: Fry Reglet
Lighting: PureEdge