This new townhouse reconciles the character of the conventional Chicago streetscape and the clients' desire for a design that accommodates modern space and a timeless sense of repose through use of traditional materials and a non-historical expressive language. Extensive landscaped roofs, sophisticated energy systems and productive kitchen garden are part of a strategy to embrace environmental stewardship and provide qualities and benefits typically associated with the detached single-family house in an urban setting.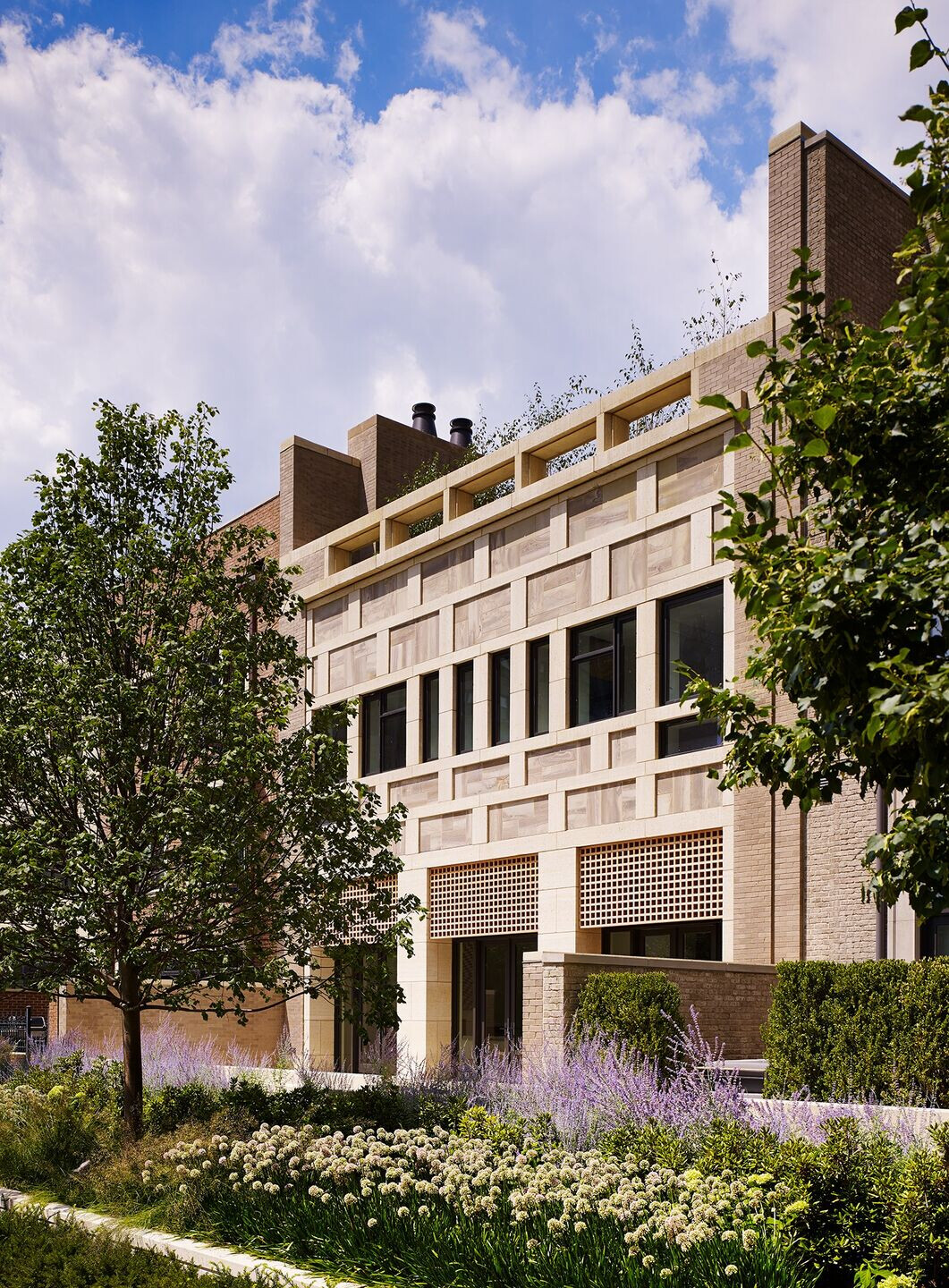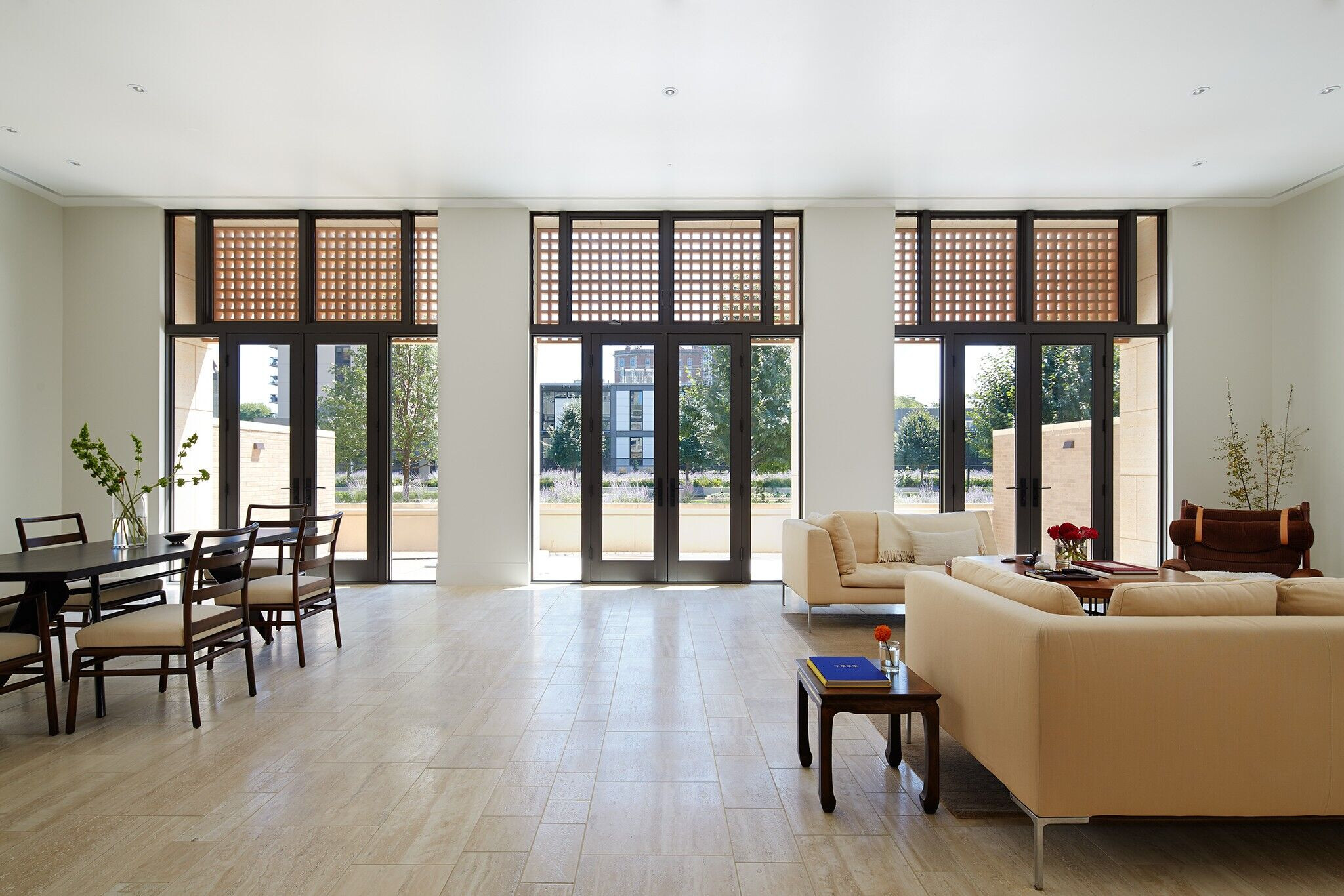 Material Used :
1. Kitchen: Arclinea
2. Masonry and Stone:
-Exterior cut Limestone, stone pavers
Biesanz Stone Company
-Exterior quartzite Sandstone
Semco Stone - http://www.semcostone.com/
-Brick Supplier
Illinois Brick Company

3. Site and Landscape Products:
Intensive Green Roof Products - American Hydrotech, Inc.
4. Wallcoverings:
Bathroom wall tile - Floorgres
5. Windows, Curtain walls, Doors:
-All clad exterior windows, glazed doors - Loewen Windows
-Custom front door, wood screens - Navillus Woodworks
-Skylights - Wasco Skylights