STACK Interiors was tasked with the interior design and delivery of the new workplace for Lion New Zealand, NZ's leading alcohol beverage company, at 136 Fanshawe Street – the recently completed 6 Green Star-rated commercial building in downtown Auckland. From the outset the design response was about creating a space that embraced Lion's personality and sociability alongside new ways of working.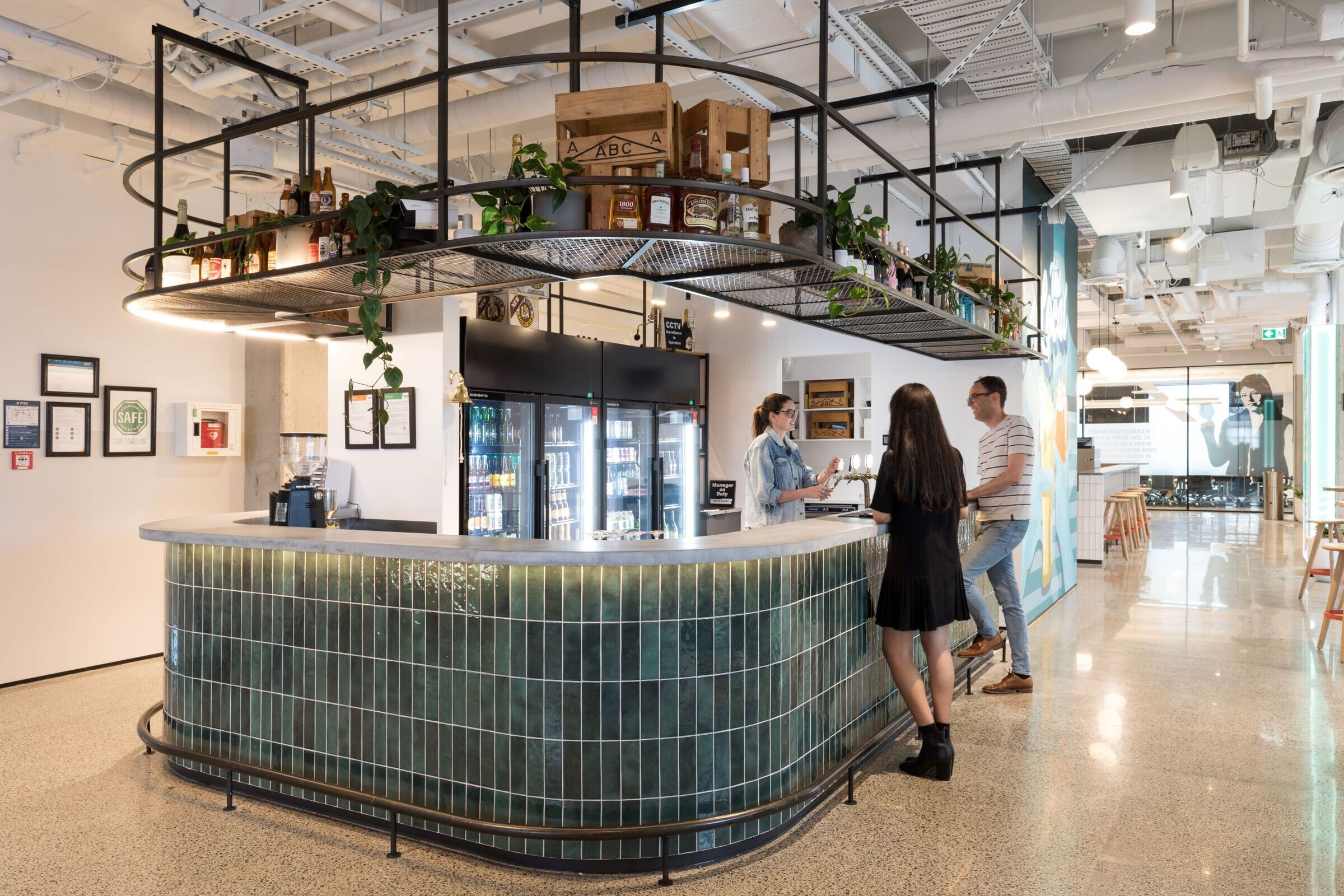 Distilling these while maintaining a refinement of colour – rather than trying to incorporate all the many brands within the Lion umbrella – was a key component, as well as creating a well-defined arrival sequence and a cohesive industrial undertone.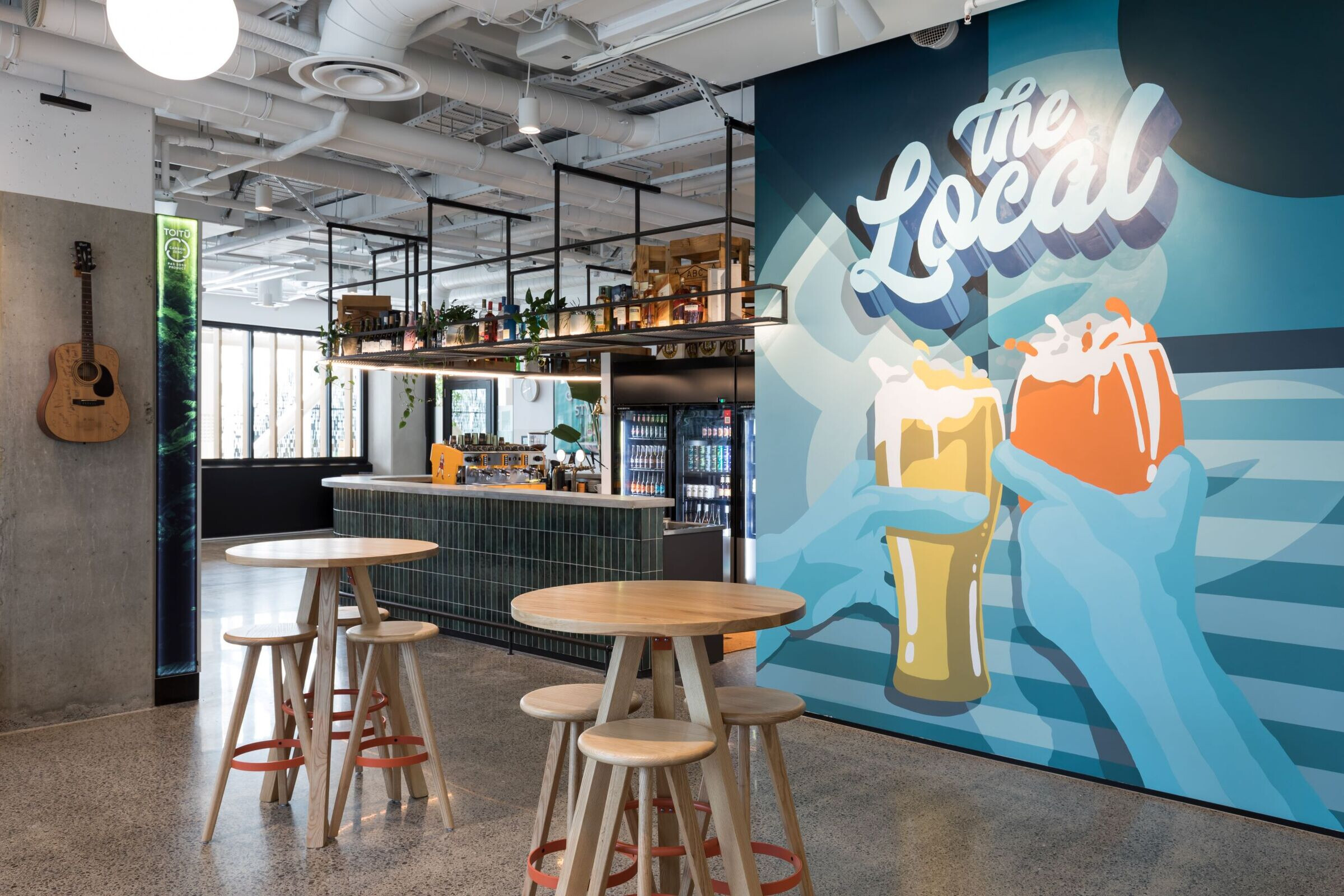 The tenancy comprises two spaces separated by an atrium, the concept of 'the street' was developed to link and connect the spaces. The functions and activities of the office are accessed off this street: 'the collective', the 'commons' and 'the studio' creating linkages and connections.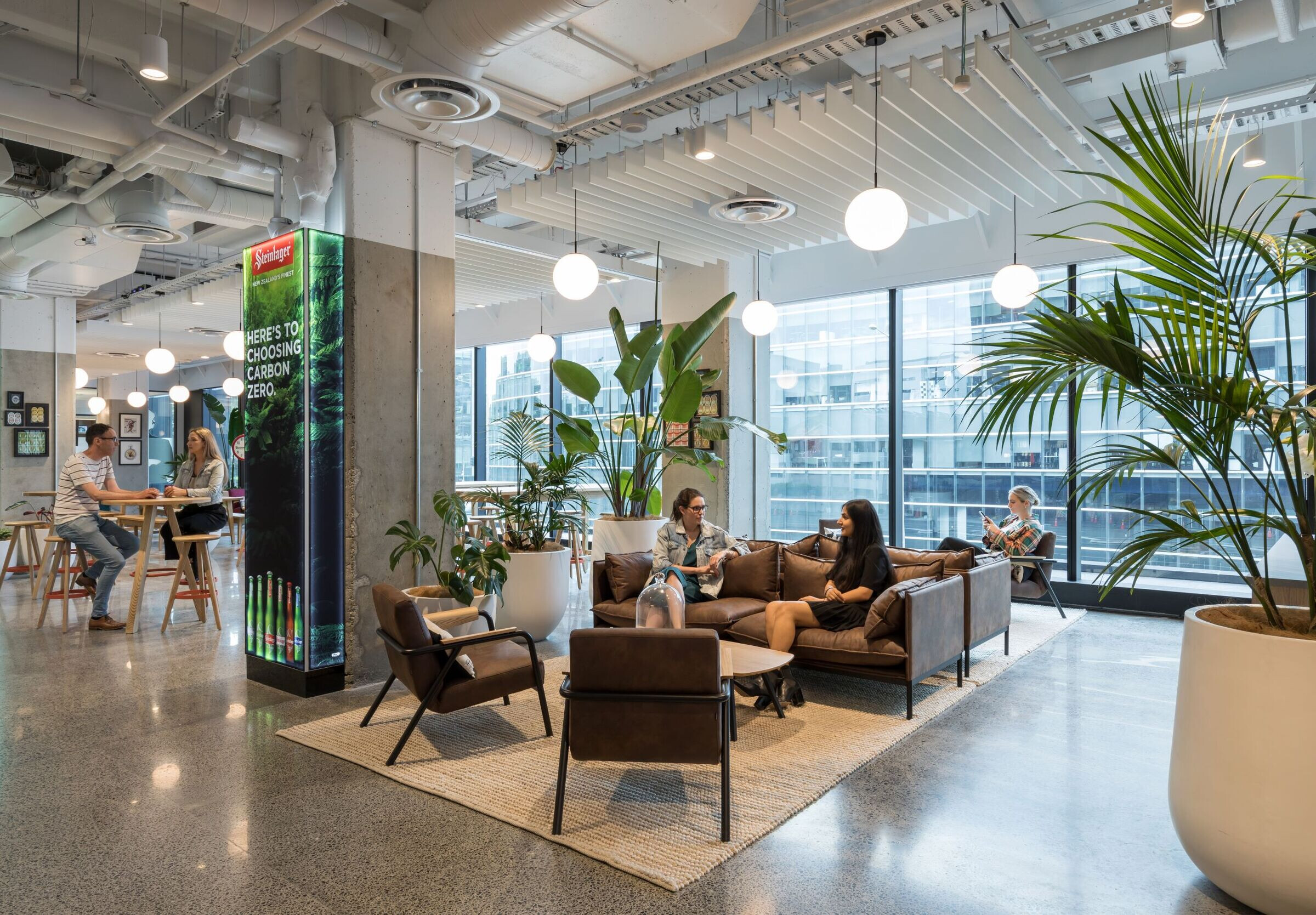 The street is anchored at one end by a community space that is both client facing and the staff social and collaboration hub and includes a bar. The decision to give this space to these functions was about creating environments for connection and socialisation and reflects Lion's unique culture and personality.
The design process was aligned for sustainability. Best practice was at the forefront of design thinking and selections, including locally sourced materials where possible, and using sustainable and accredited materials.