Secluded in the expanse of a 27,000-acre Japanese wagyu beef ranch in the high desert of central New Mexico, this six-bedroom family house is a study in opposing relationships between and among functions, walls, orientations, and corners. An indoor-outdoor "living deck" – a wood-floored central space for cooking, dining, and longing that beyond the exterior walls – separates the house's two private zones: one containing the owner's suite and office to the east, the other with spaces for family and guests to the west. A single long hallway provides an asymmetric spine connecting the two.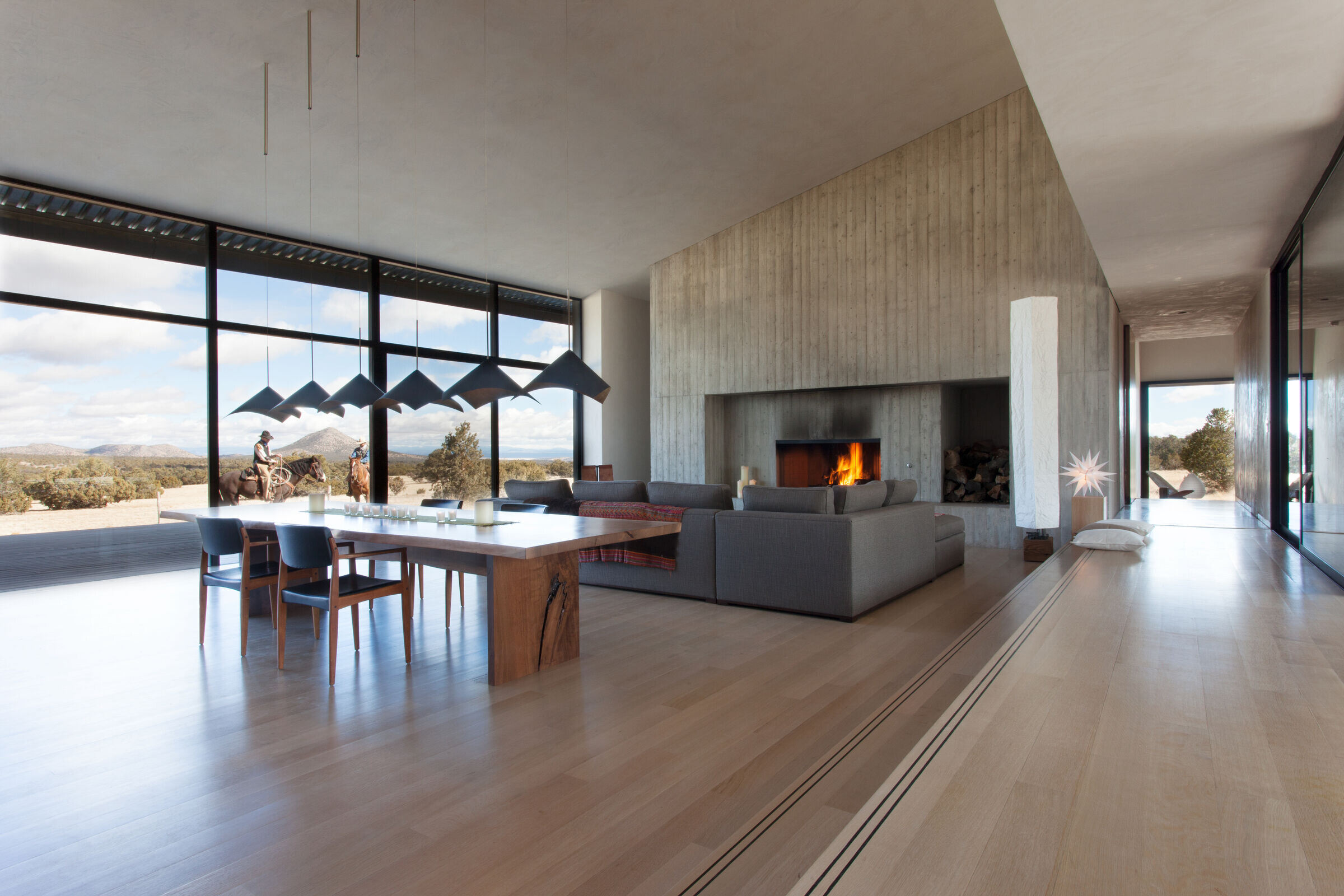 The interior of the central living space is bright, courtesy of the American Clay wall finish and quarter-sawn white oak flooring and kitchen cabinetry. The island is plate stainless steel, and the fireplace is board-formed concrete using the same white oak that makes up the facing kitchen wall. This space is flanked by window walls with sliding doors that unite the interior and exterior wood decks. The window wall and deck to the north frame the ranch's namesake, Lone Mountain; the window wall and the partly covered deck to the south offer sun access and a view of the thunderstorms that often pass by. A lone horse trough and hitching post anchors the southwest corner.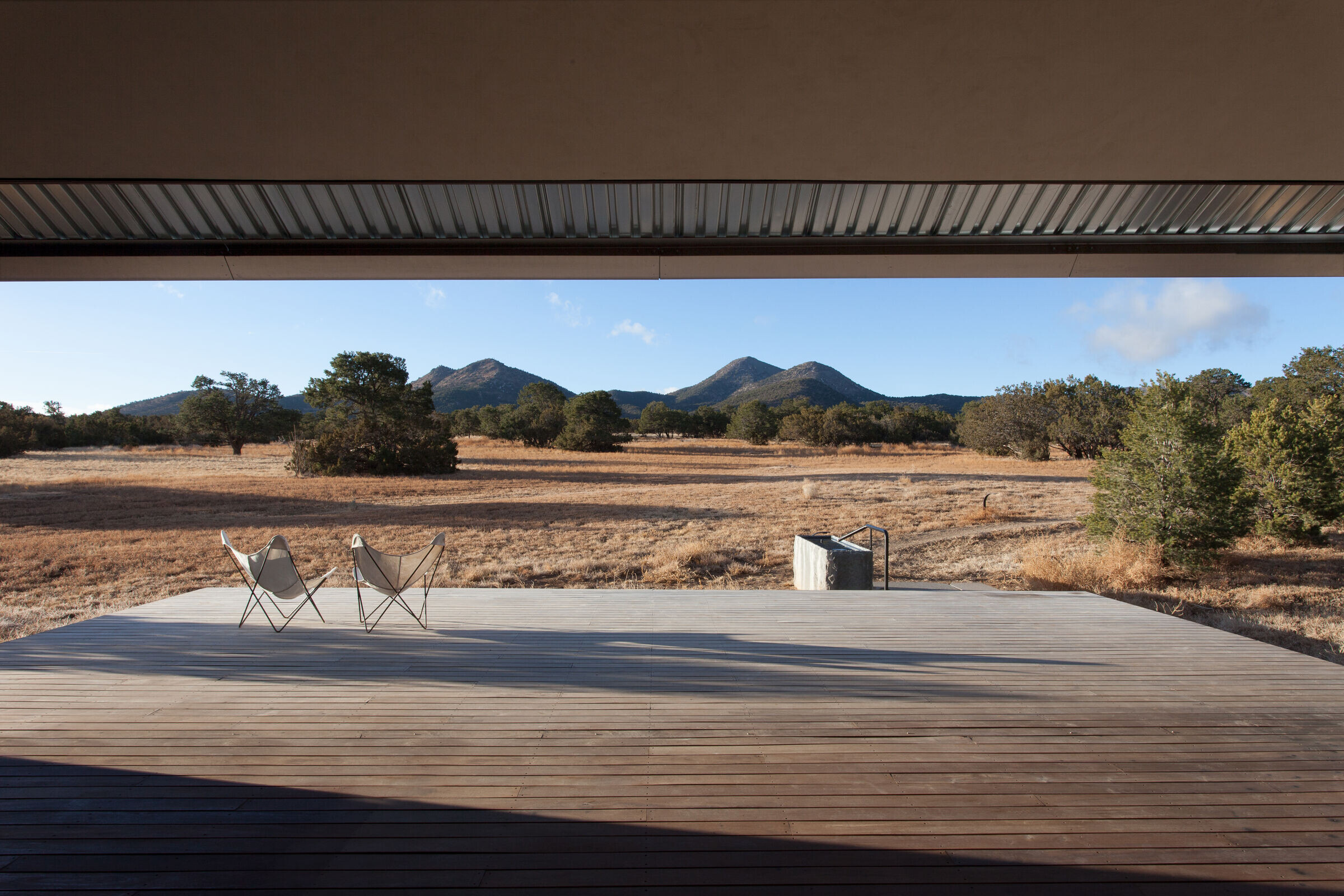 The house's three volumes are united by a single twisted-hip roof whose box-rib panels are made of corrugated galvanized steel. The roof contains a hidden deck for relaxing and sleeping under the stars, with a fire bowl and a telescope for the owner's amateur stargazing. This asymmetrical hip roof is twisted dramatically and ringed by V-shaped gutters, which channel water to two deep cisterns at the opposite low corners of the house, which can be accessed in the event that one of the area's periodic wildfires approach the house. The house's two private volumes are clad in Japanese charred-wood shou sugi ban siding, a material known for its fire-resistant qualities.