In 2009 the Metsäliitto co-operative, initiated a project for renovation of a three-volume office complex, covering the design of a new office building as well as renovation of the highest, eight-storey volume in Tapiola, Espoo near the Länsiväylä thoroughfare in the Finnish capital region. The lower volumes were demolished and their part of the site was parcelled out for residential construction.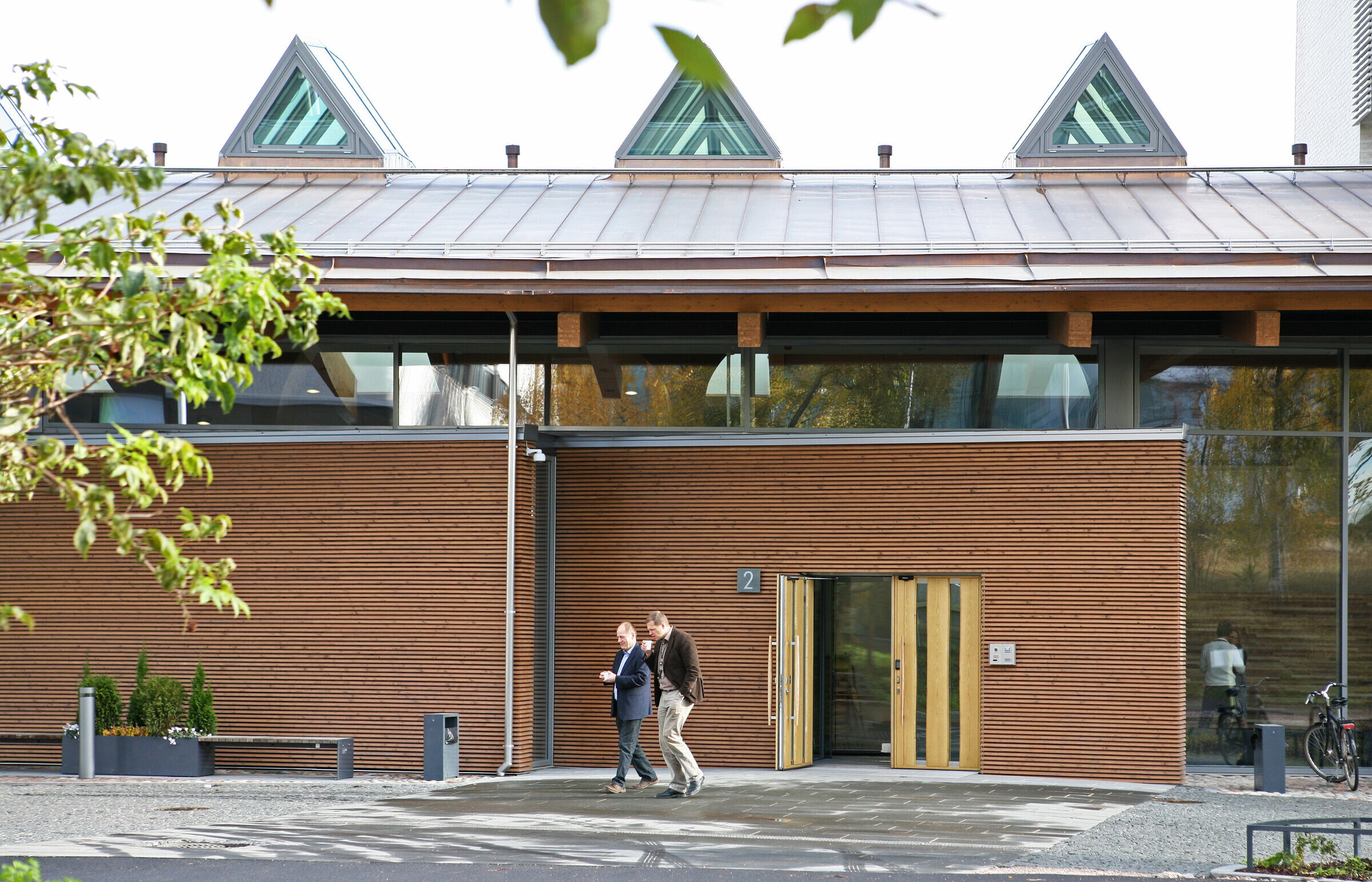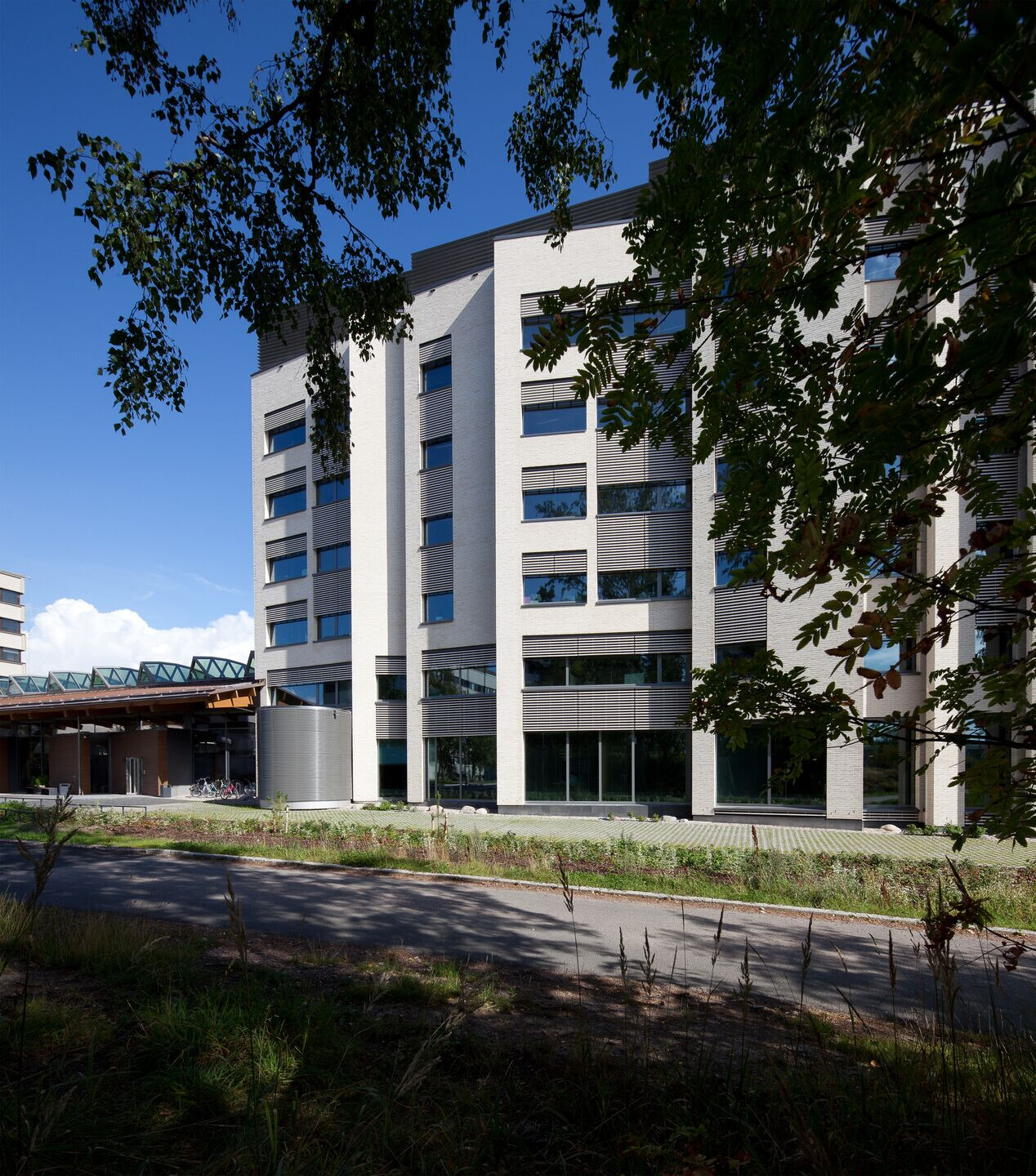 The new and old office spaces are connected by a one-storey-high restaurant-cum-multifunction room, whose architecture is based on the top products of Metsäliitto's own industrial businesses. The aim was to achieve a pillar-free space functionally as flexible as possible. The main supports are trestle sturctures with pillar elements of milled laminated wood and double beams of glulam wood. The interspace of each double beam has window opening, the blank secondary sections are heat insulated wooden stressed skin panels. These components were all but finished when brought to site.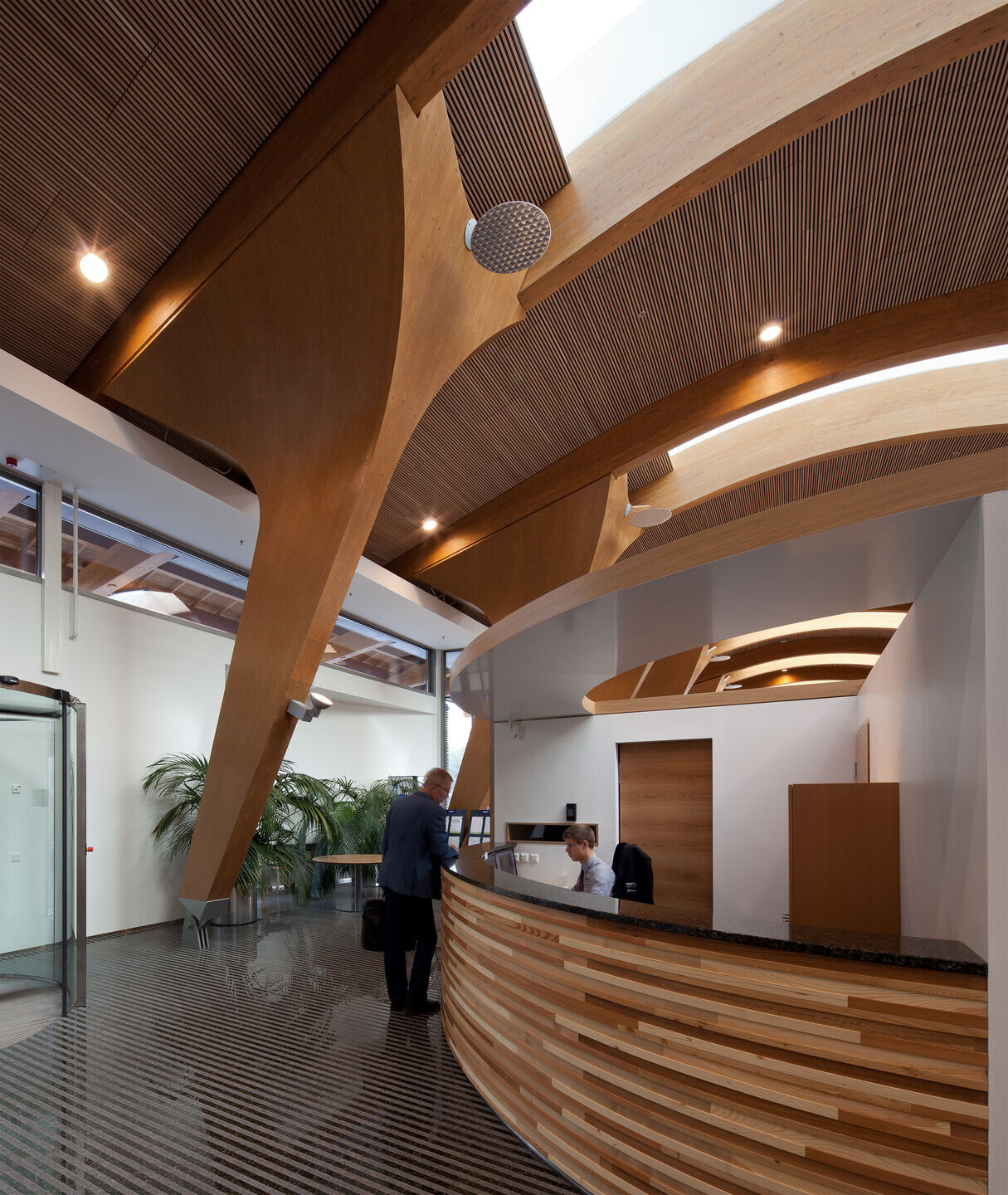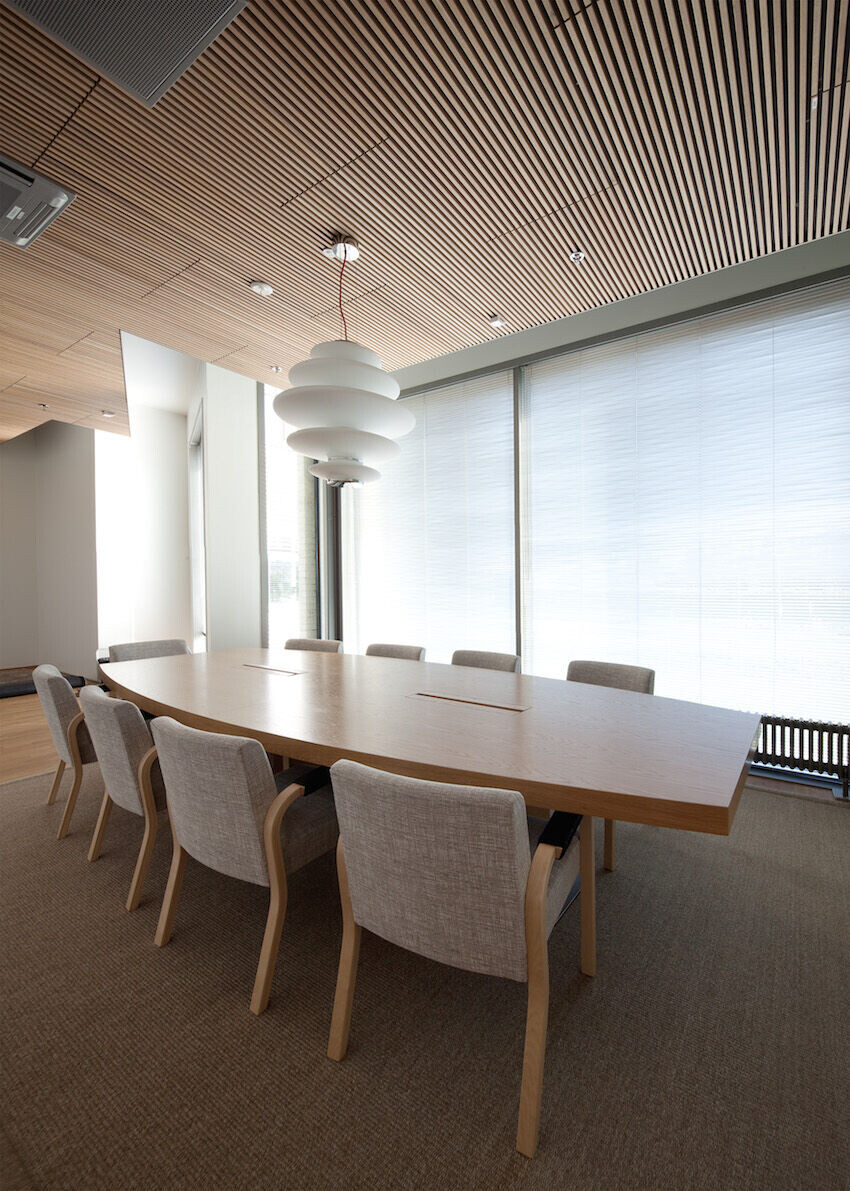 Clerical work mainly takes place in open areas. Along with them, the needs of a modern, fluctuating work community are addressed by teamwork rooms, meeting rooms and rendezvous points. Daylight as an energy saving factor was given special attention. Wood is an essential material in the office areas and meeting rooms as well as the exposed parts of furnishings.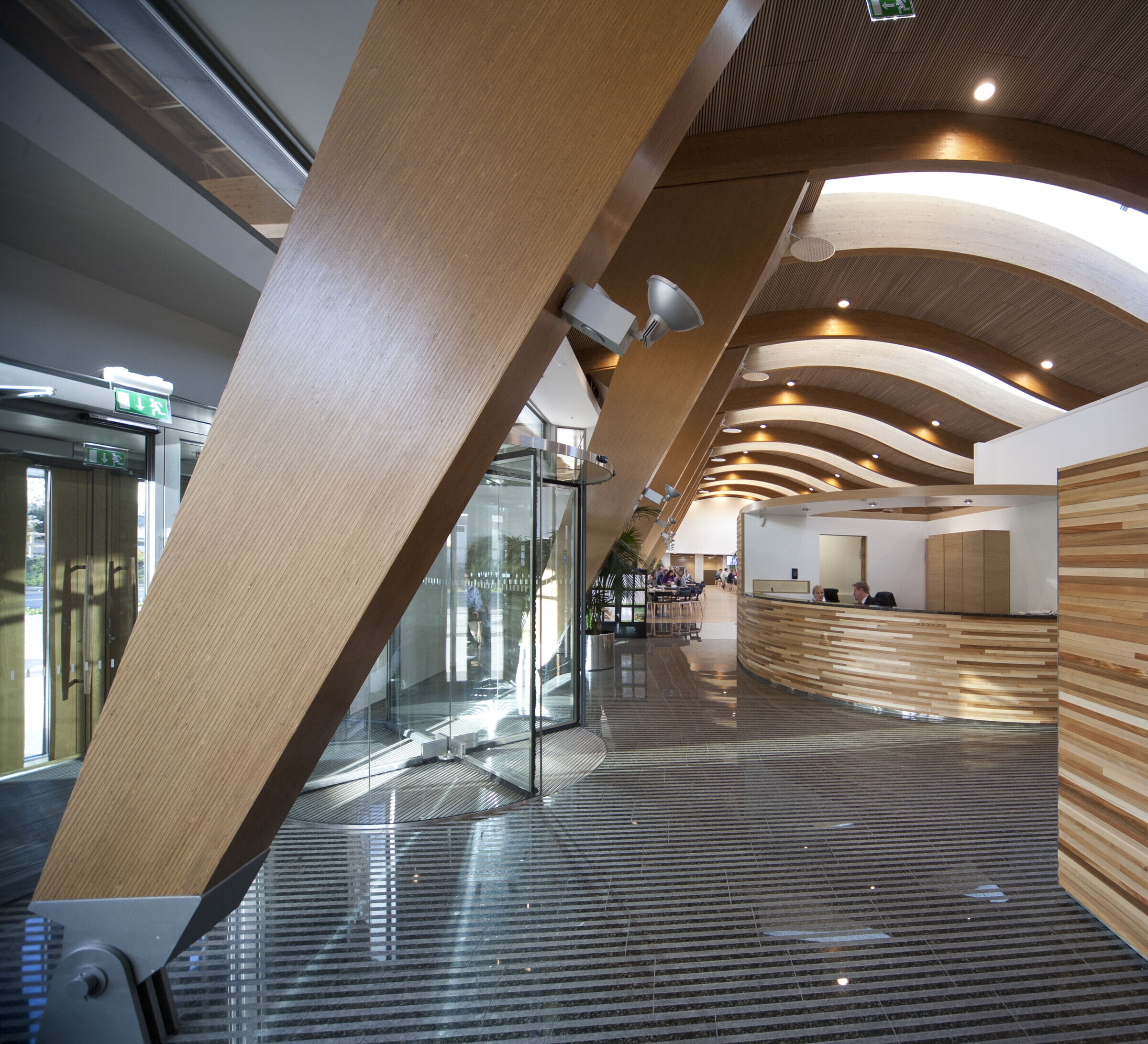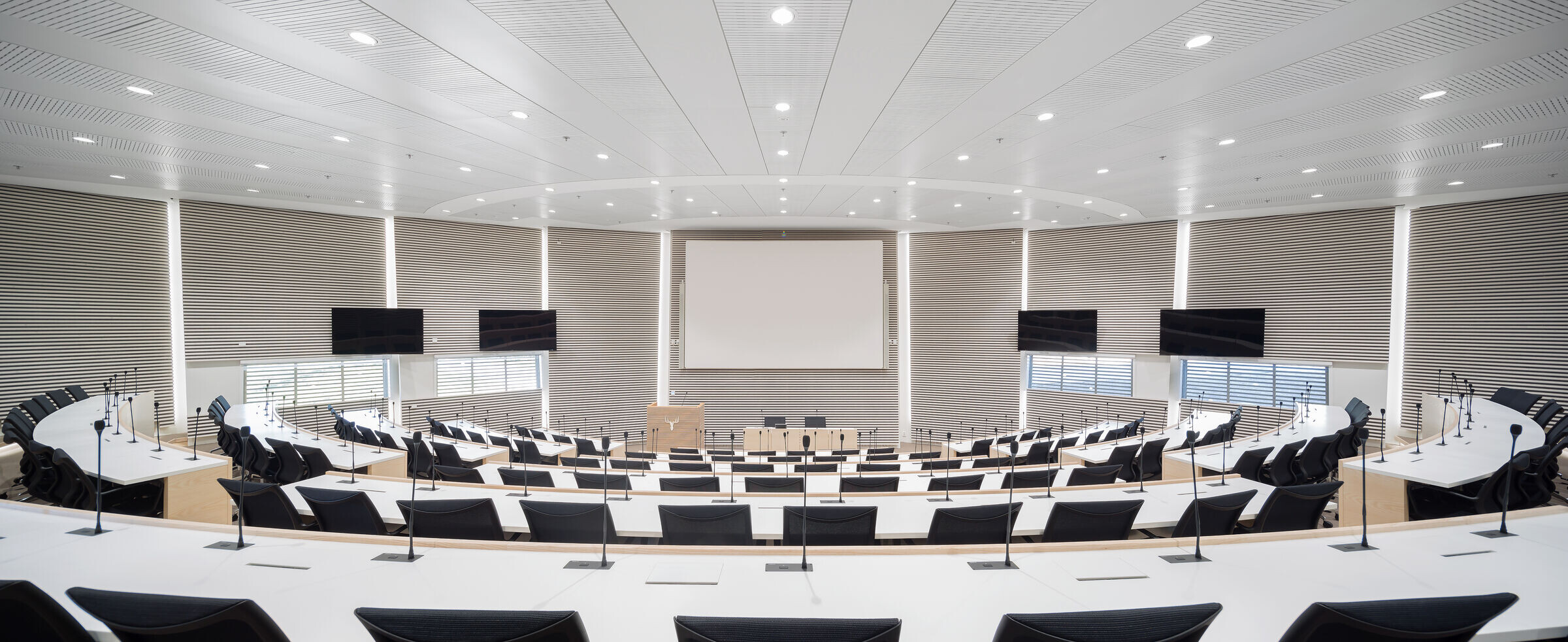 When the building was already in use, it appeared that there was a need for an auditorium bigger than the original one. The site had a scunrty area for additional building, but the solution was found in a broad fan-shaped room with sloping floor and the new auditorium was completed in 2016. The structures are mainly wood. The roof consists of stressed skin panels supported by one glulam principal beam and exterior walls. The wooden battening of the exterior cladding joints the facade to the function room of the main building that was completed earlier.