The museum is located at Zuiddijk 16-18 in Maassluis, in a late 19th-century building recognized by the municipality for its historical significance. In the 1980s the museum expanded, adding a large gallery on the garden level and above it, at street level, an office area.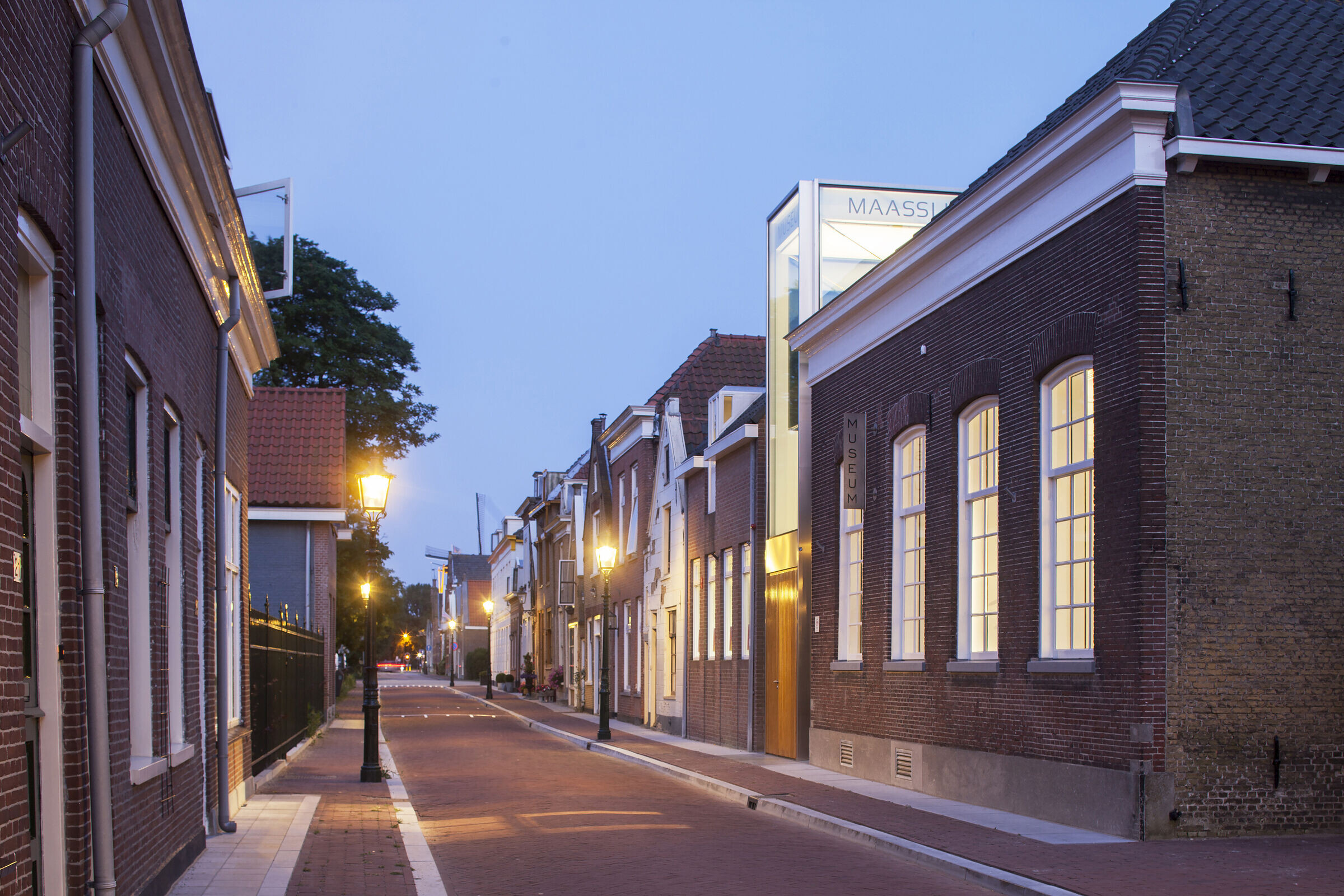 This extension is connected to the historical building by a middle section containing the entrance lobby. The renovation of this lobby is one of the three main components of the renovation. In the design, the new entrance area takes the form of a lantern. This makes the museum clearly visible in the streetscape from some distance away, day and night. Along with the entrance area, the garden wall separating the lower-lying museum garden from the street was also renovated. Through the use of the same material and detailing, this garden wall forms a coherent ensemble with the new entrance door.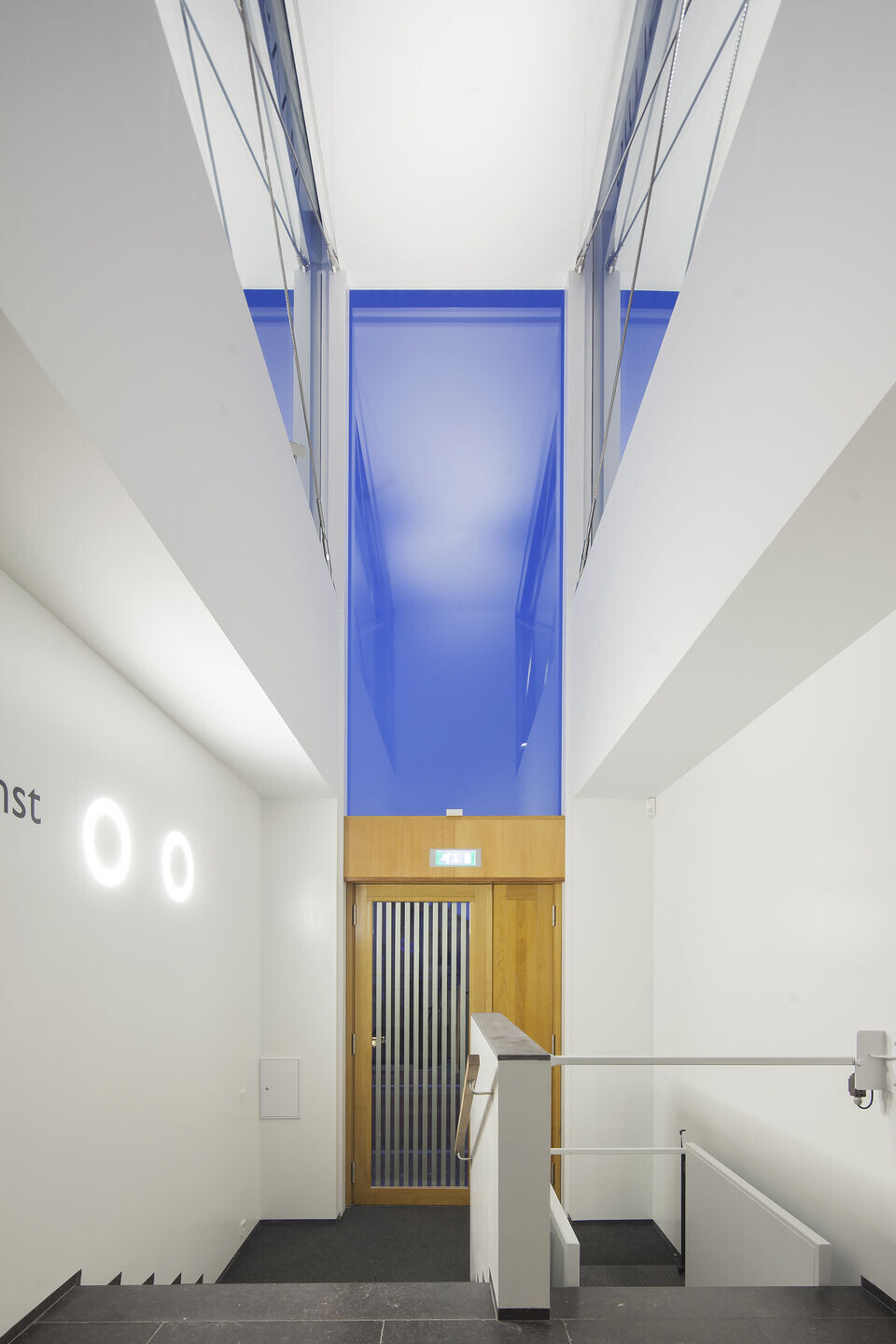 The third part of the museum renovation is the ground floor interior. In the Dijkzaal, the exhibition gallery on the ground floor of the historical building, the indoor climate was improved by insulating the facade and installing an air conditioning system. Walls, floor and ceiling have been given a fresh look, and a huge pivoting door provides access to the gallery.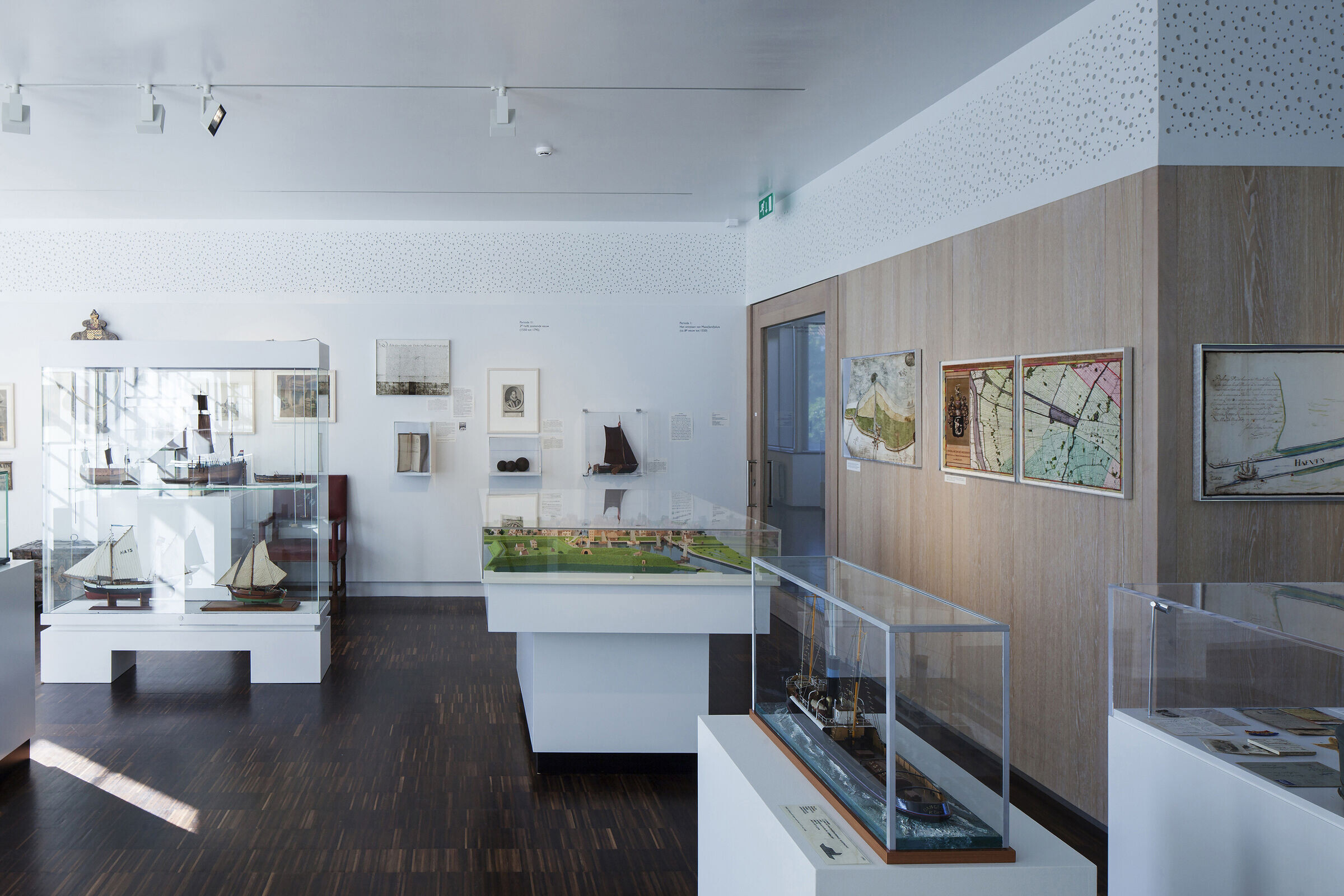 A wall clad in oak connects the new entrance hall, the renovated reception room and the Dijkzaal. Blue stone covers the floor in the entrance hall and reception area. A new reception desk, designed by Rian van Dijk, welcomes visitors to the museum.