NORSE apartment located in Kiev, Ukraine in the residential complex «Tetris Hall».
The space of 166 sq.m. was created by combining two apartments with an excellent view of the city center.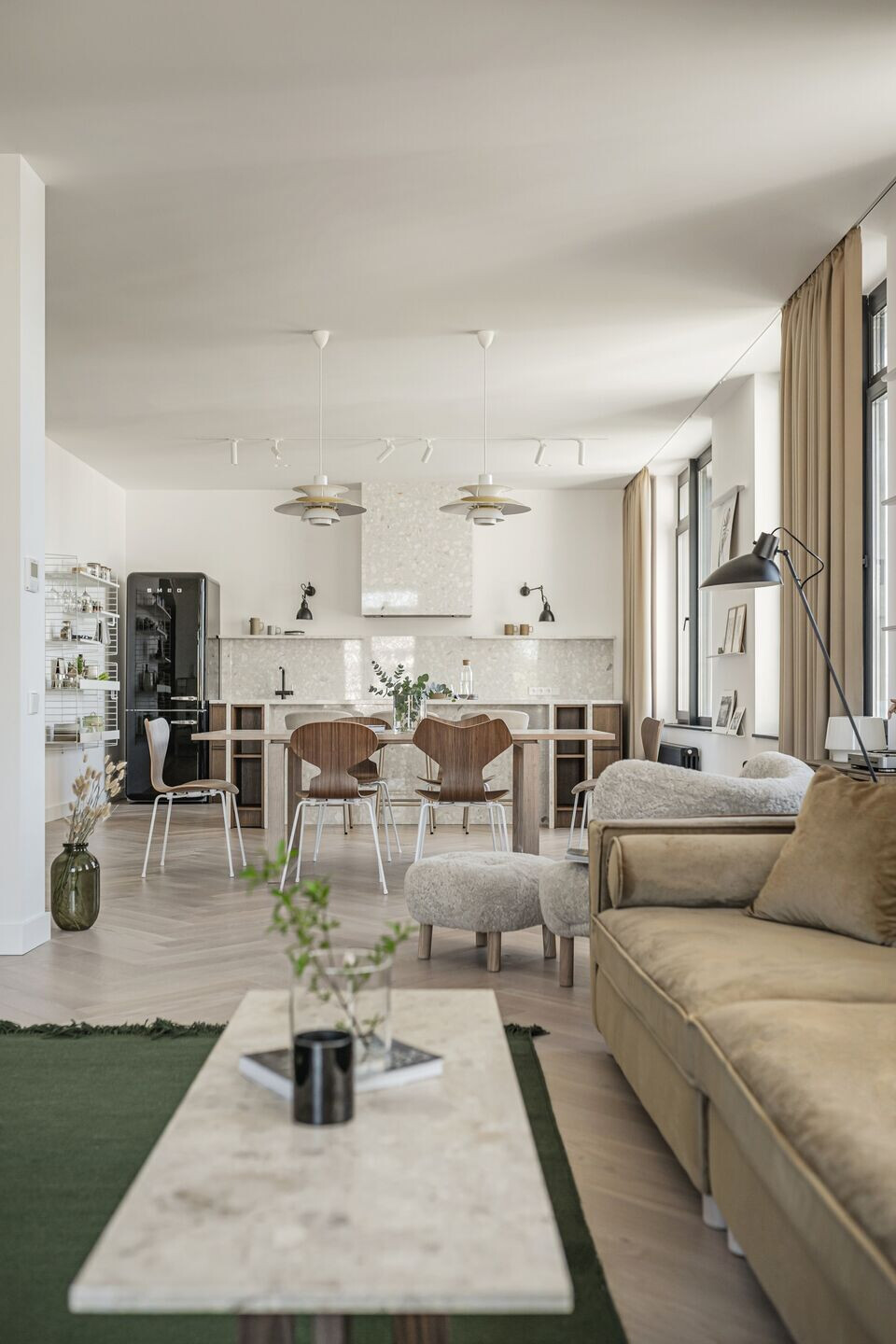 The main task was to create a Scandinavian style interior for a young couple with a dog, using natural materials, comfortable lighting, and the major icons of Scandinavian design.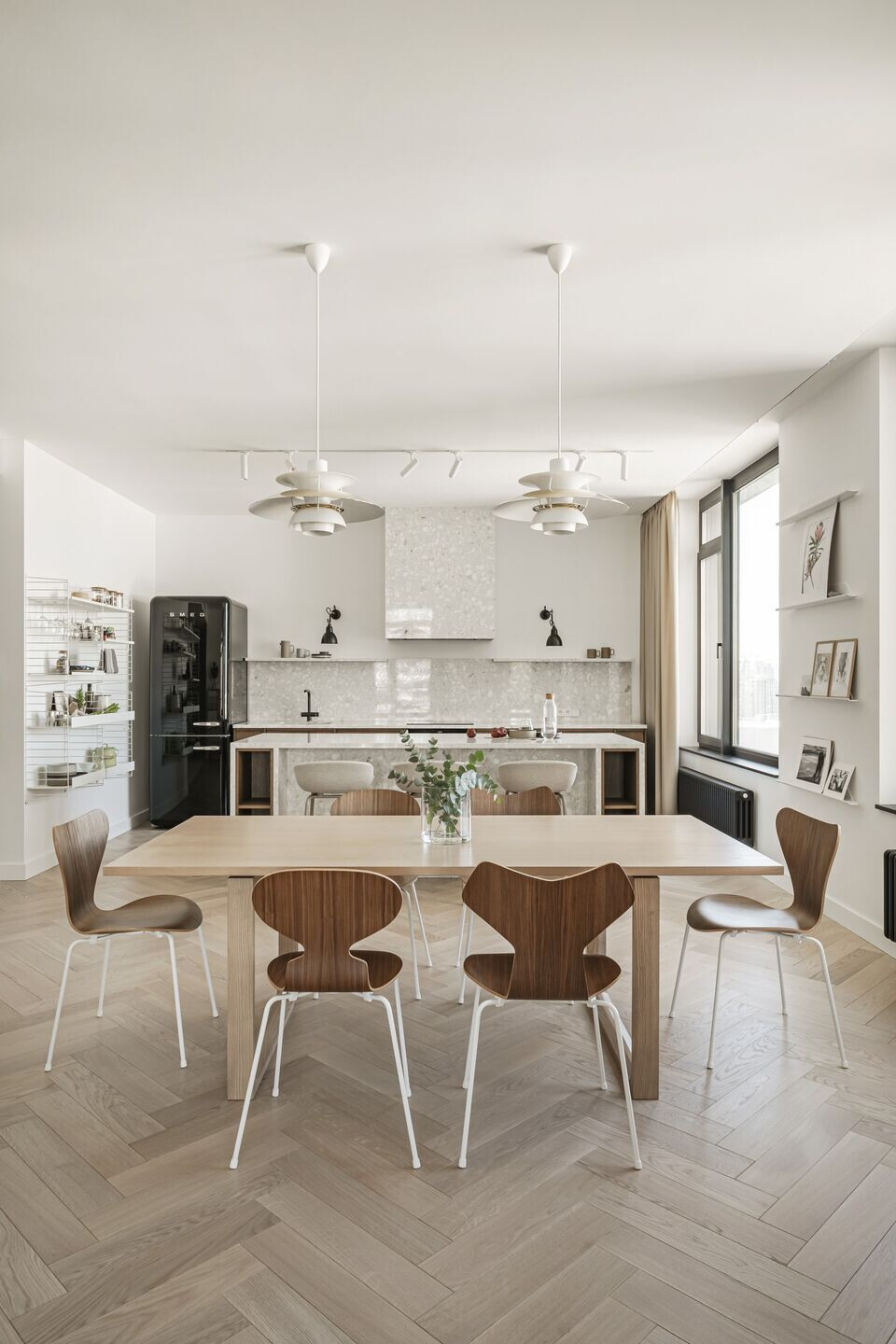 The complex itself, a spacious apartment, large windows and balconies fit perfectly into the picture of the chosen style with a harmonious combination of warmth, coziness, minimalism, and functionality peculiar to the Scandinavian interiors.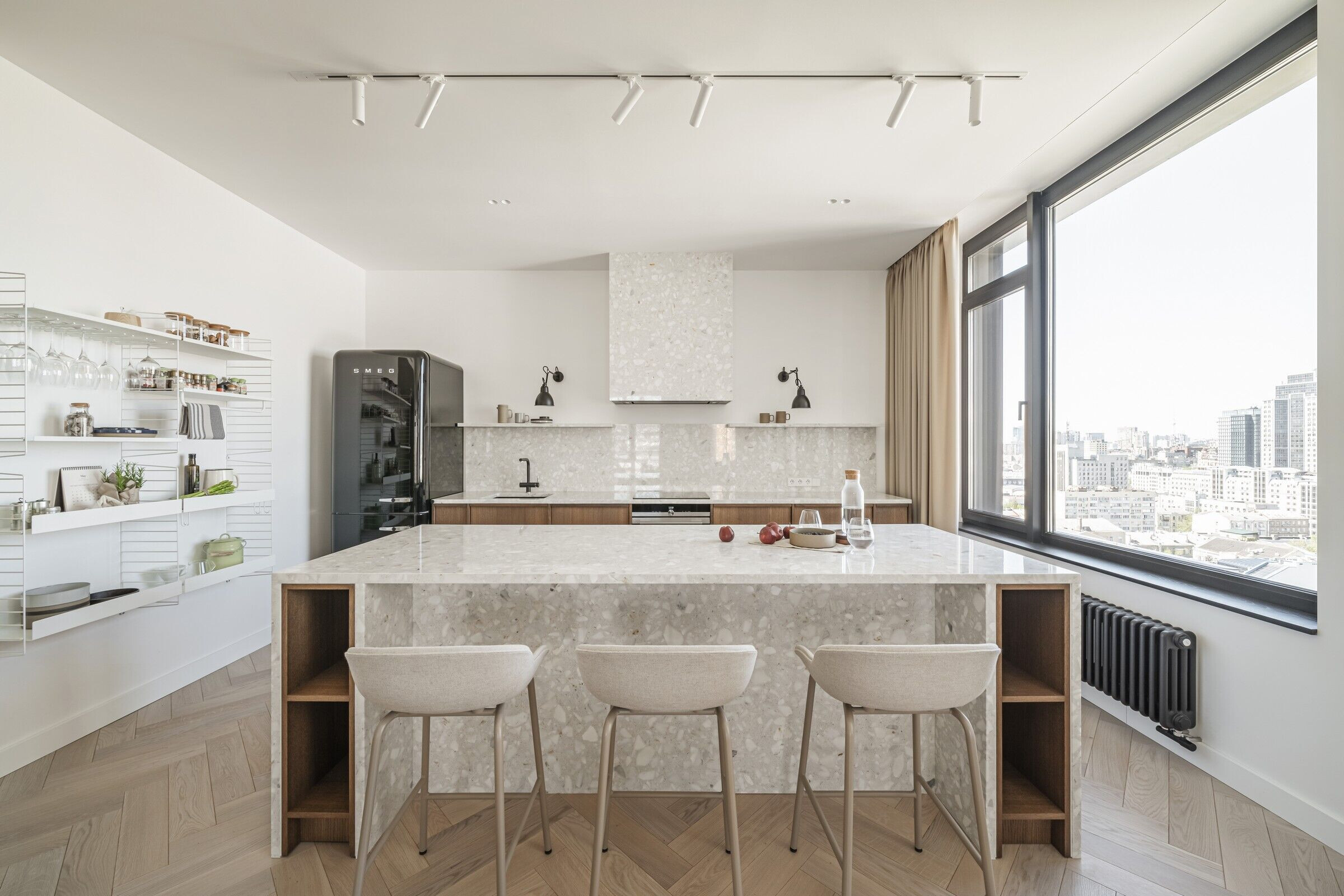 The color scheme chosen light with bright accents. One of these accents was the laundry room. Painted in a warm olive color, it became the accent of the entrance area and living room. The living room itself is combined with the kitchen and dining area into one flowing space.
The spacious kitchen with an island made with the use of veneered fronts and quartz stone looks as spacious and light as possible. The SMEG refrigerator and «Normanncopenhagen» bar stools, which were picked up in the color of the accent wall in the hallway, are a graceful accent to the kitchen.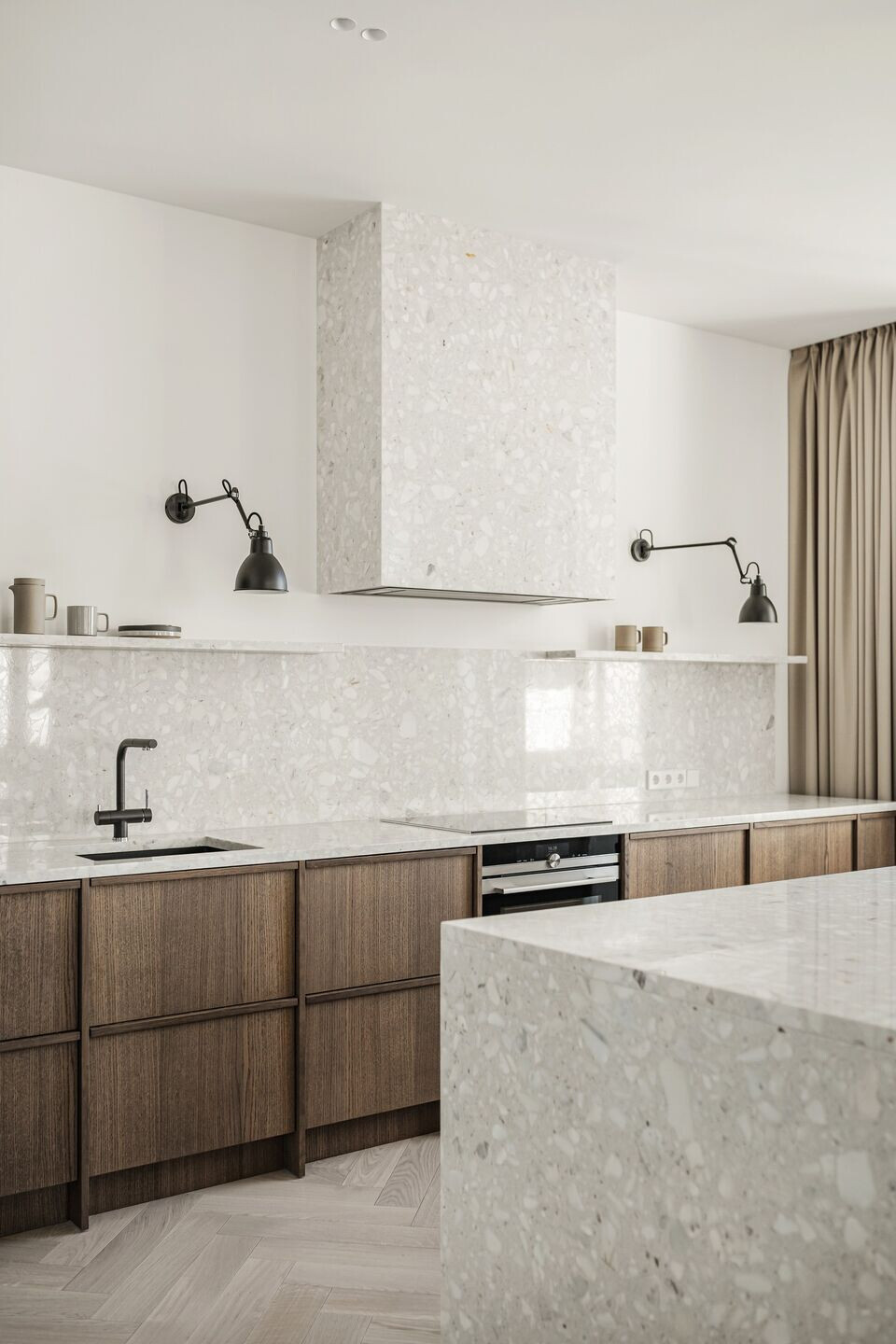 The dining area with elegant «Fritz Hansen» chairs emphasized by «Louis Poulsen» lamps, which became the main accent of the zone. The composition of the living room zone completed by a bookcase and a sofa Bolia, the color of which was matched to the pet.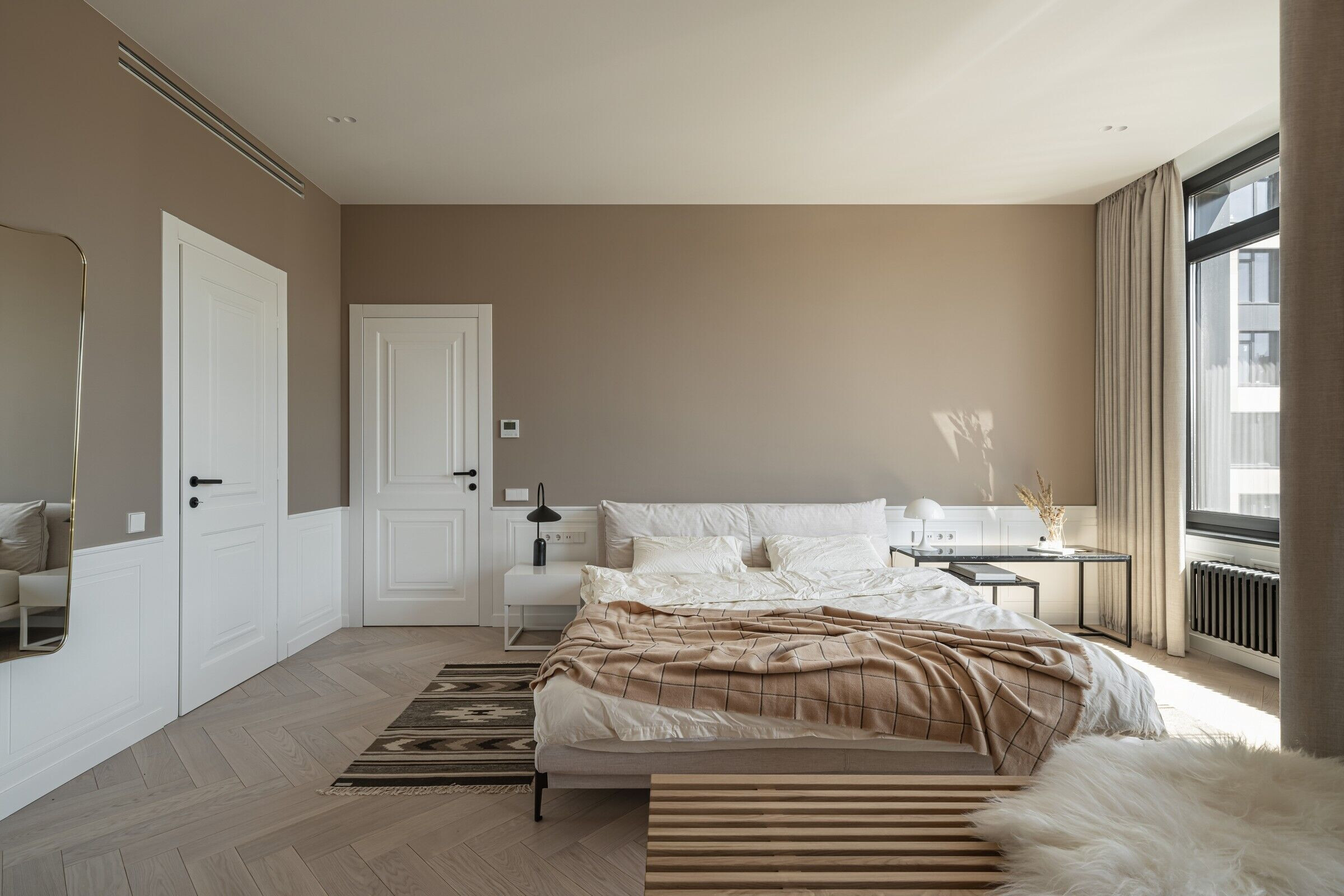 The master zone located in the far part of the apartment and combines the main bathroom, closet and a spacious bedroom with a living room. The warm sandy palette of the bedroom gives the room extra coziness, and a bright dresser from «TREKU» became its accent.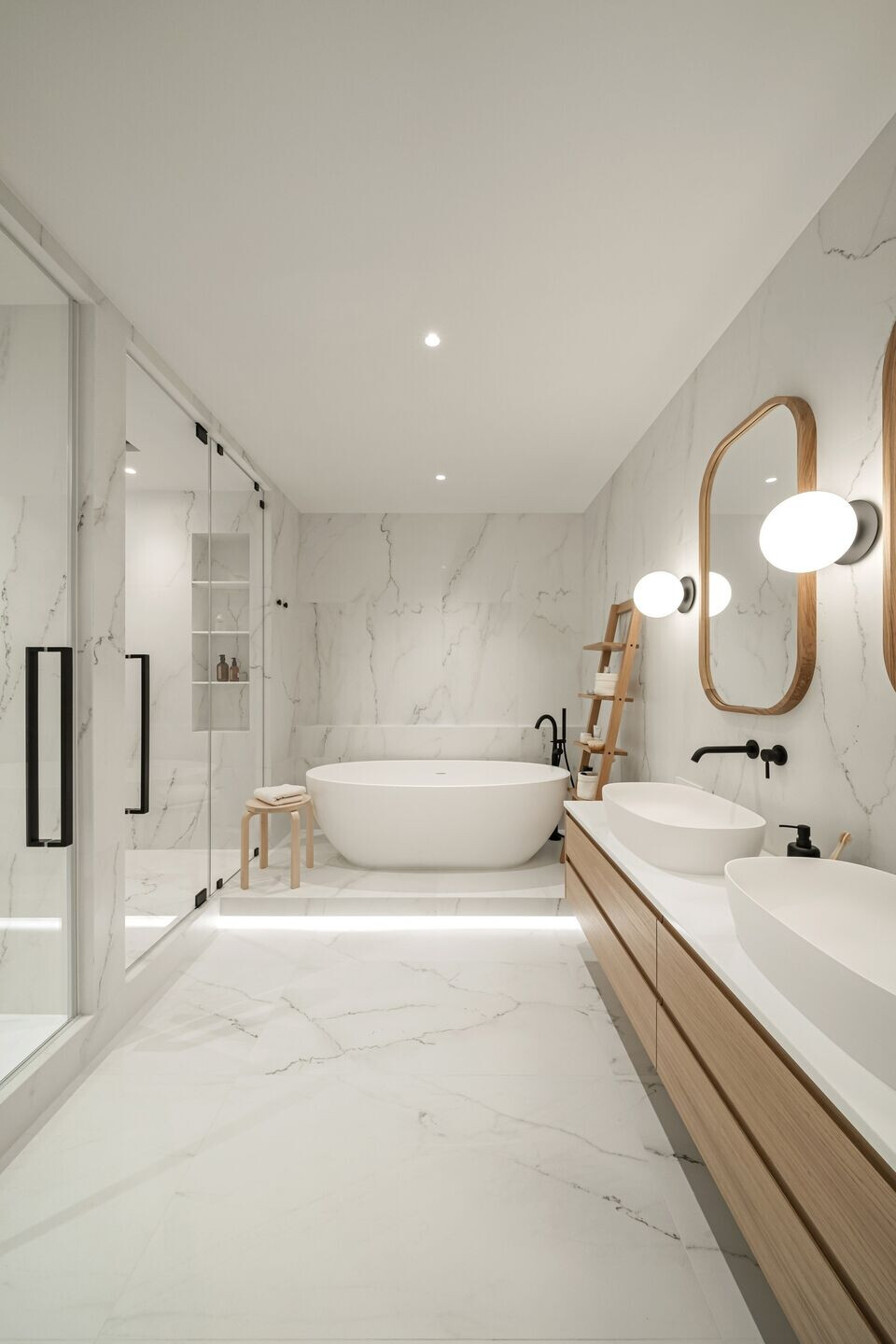 A lot of attention paid to the lighting. A minimum of ceiling light, the use of floor lamps and table lamps as the main light, gave the interior a Scandinavian coziness and warmth.
The main bathroom decorated in the general style of the apartment in light colors with wooden furniture elements and black sanitary fixtures.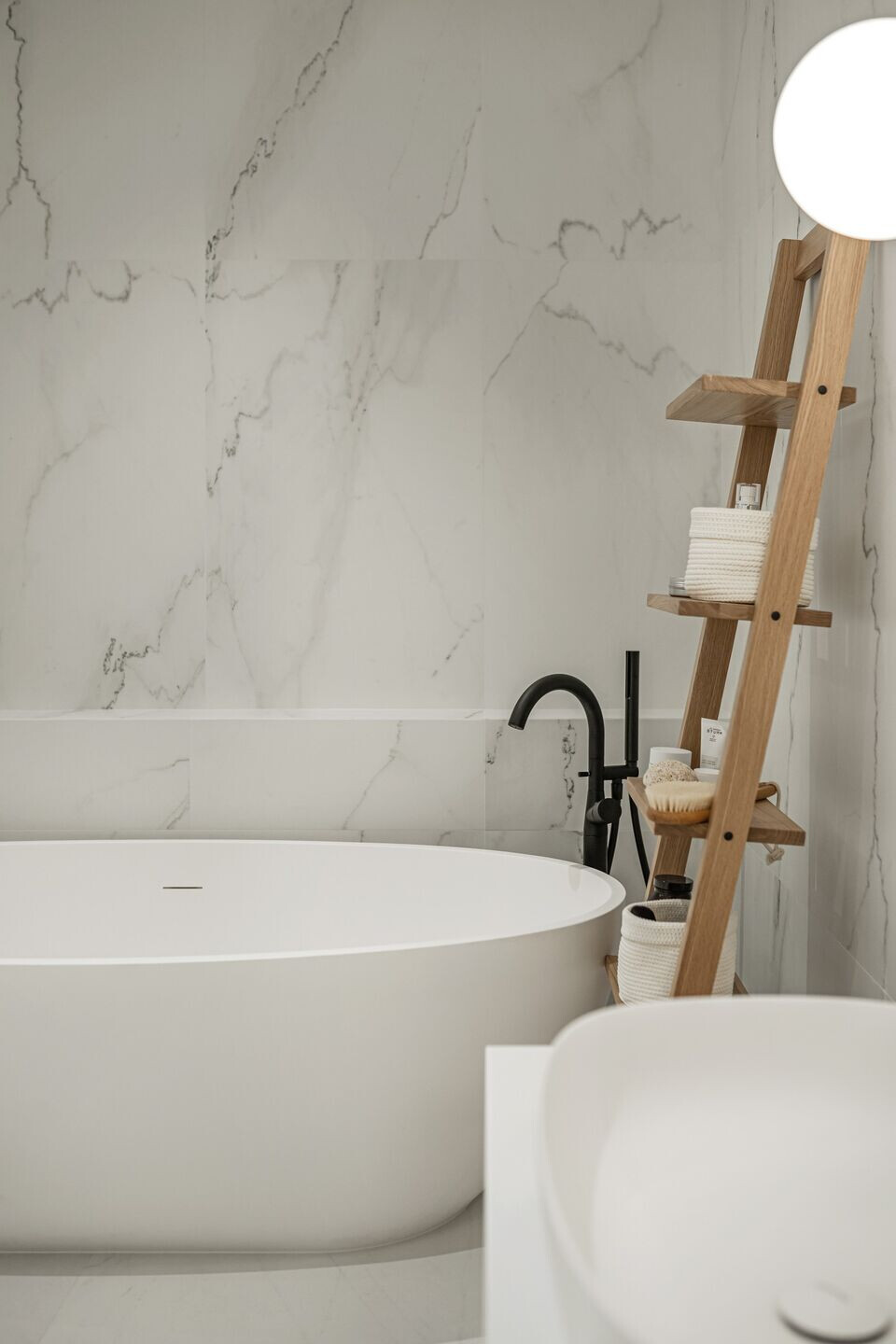 The office with double swing doors, comfortable work area, accent chair «Shell» with a «GUBI» floor lamp, bar and guest sofa became a transitional link between the intimate and public areas.
The final touch to the apartment was the guest bathroom, which is made in accent colors of the main apartment.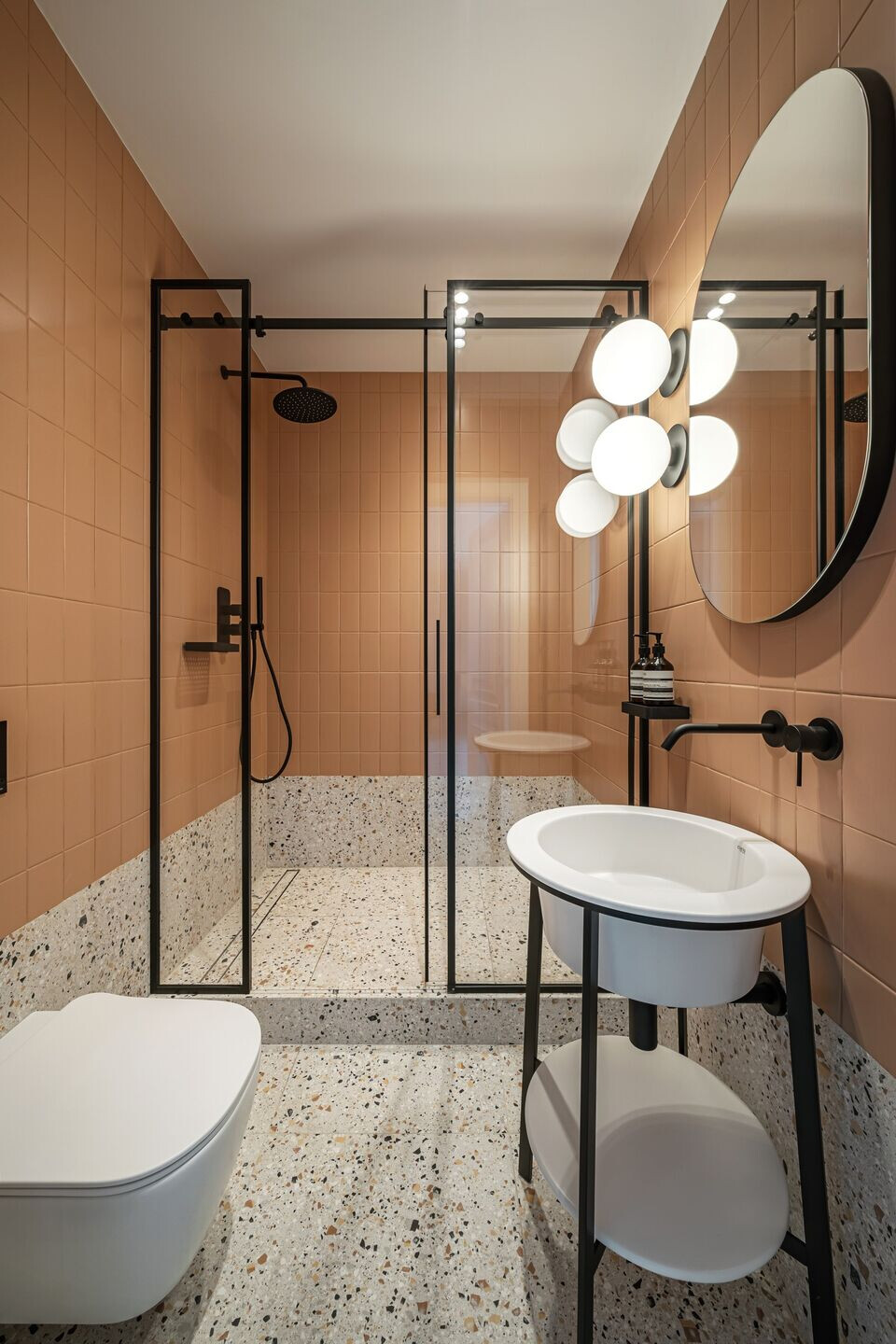 Material Used :
1. Hans J. Wegner\ Shell chair
2. BOLIA\ Mr. Big sofa
3. Normann Copenhagen\ Hyg barstool
4. Andersen\ AC2 chairs
5. Andersen\ 83 Storage
6. Andersen\ D1 Desk
7. NorthernHifive by Rudi Wulff\ Media fourniture
8. Oliver Weiss-Krogh & Per Weiss \ELUMA DELUXE BUTTON Sofa
9. GUBI \ grasshopper floor lamp
10. Louis Poulsen \ FH5 suspension lamp
11. Fritz Hansen \ ANT, Grand Prix, Series 7 Chairs
12. &Tradition \ Little Petra VB1 lounge chair
13. Antonio Lupi\ SENSO wash basin
14. Ceramica Cielo \ SHCOBAT bathroom