Apartment in Residential Complex Lypki is a premium-class project, the design of which were used expensive materials: natural stone, brass, glossy surfaces.
In the center of the kitchen there is an island with delicate lavender facades, turning into a dining table.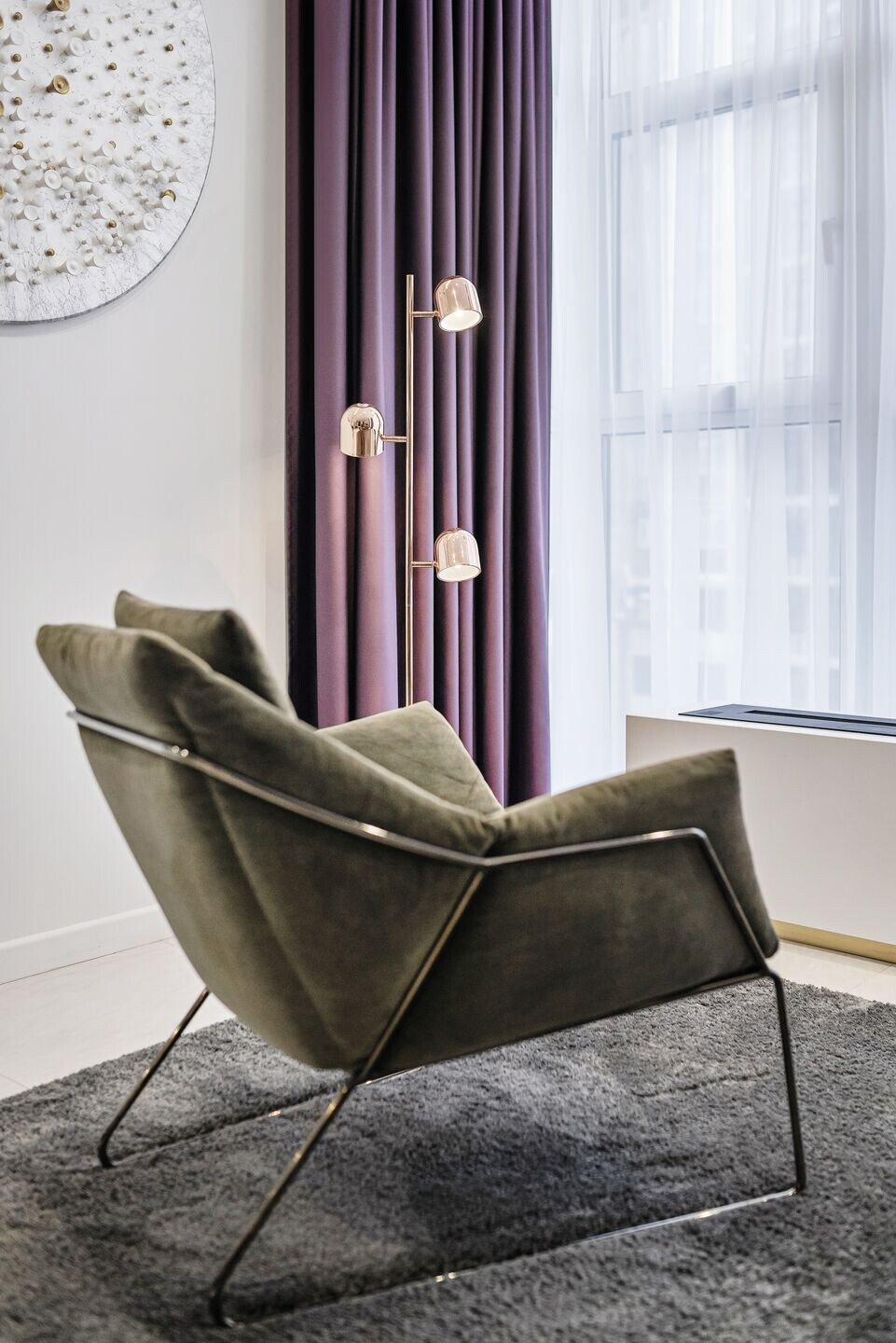 The "chip" of the product is marble cladding of the whole inner perimeter of the working area using metal brass profile at the edges. Fittings BLUM, facades MDF painted.
The living room of the apartment project is practically a work of art decorated with unique art objects, which we performed together with the Ukrainian artist Evgeny Lapchenko.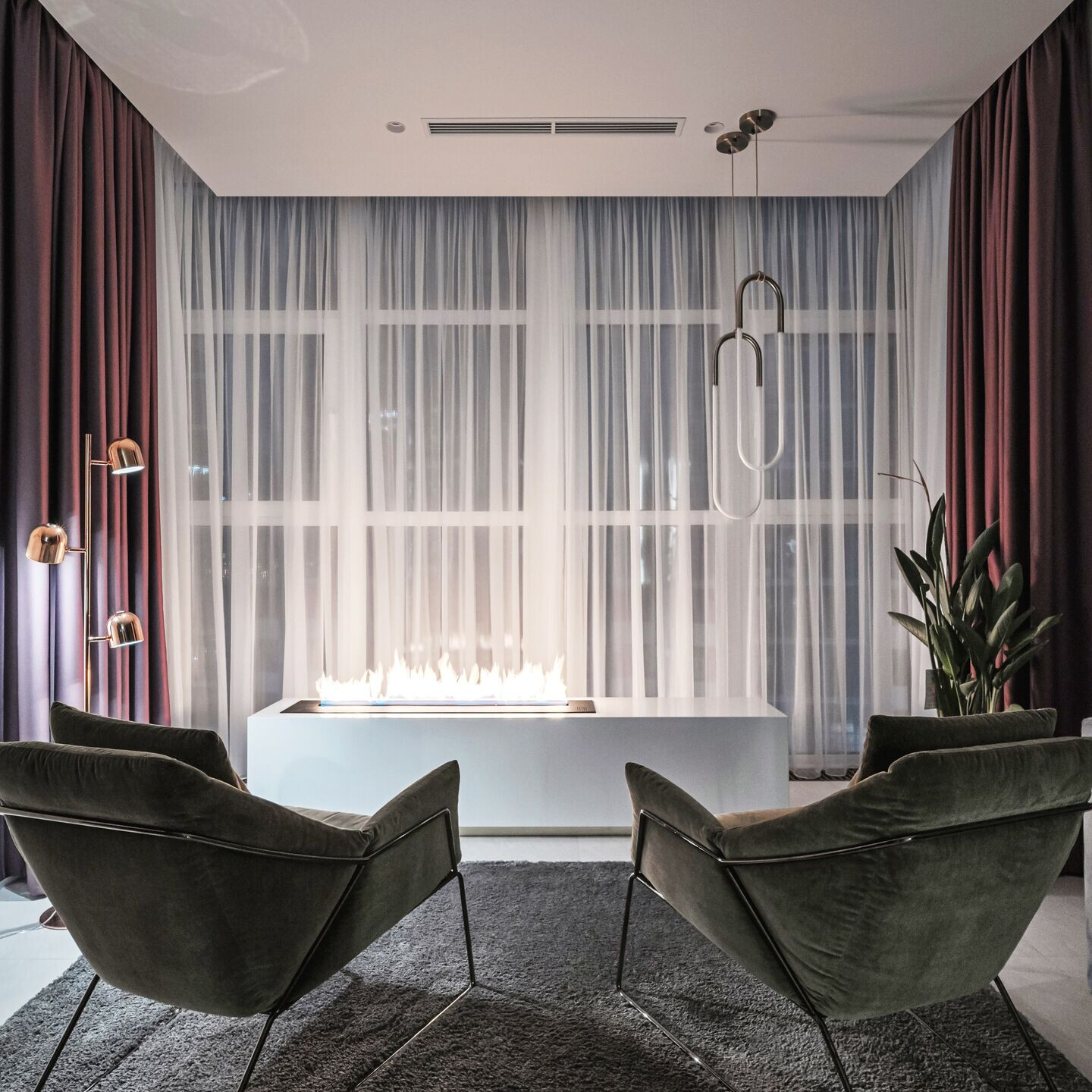 A round panel on the living room wall and a voluminous golden figure of irregular shape in the lobby give the apartment a unique, recognizable style.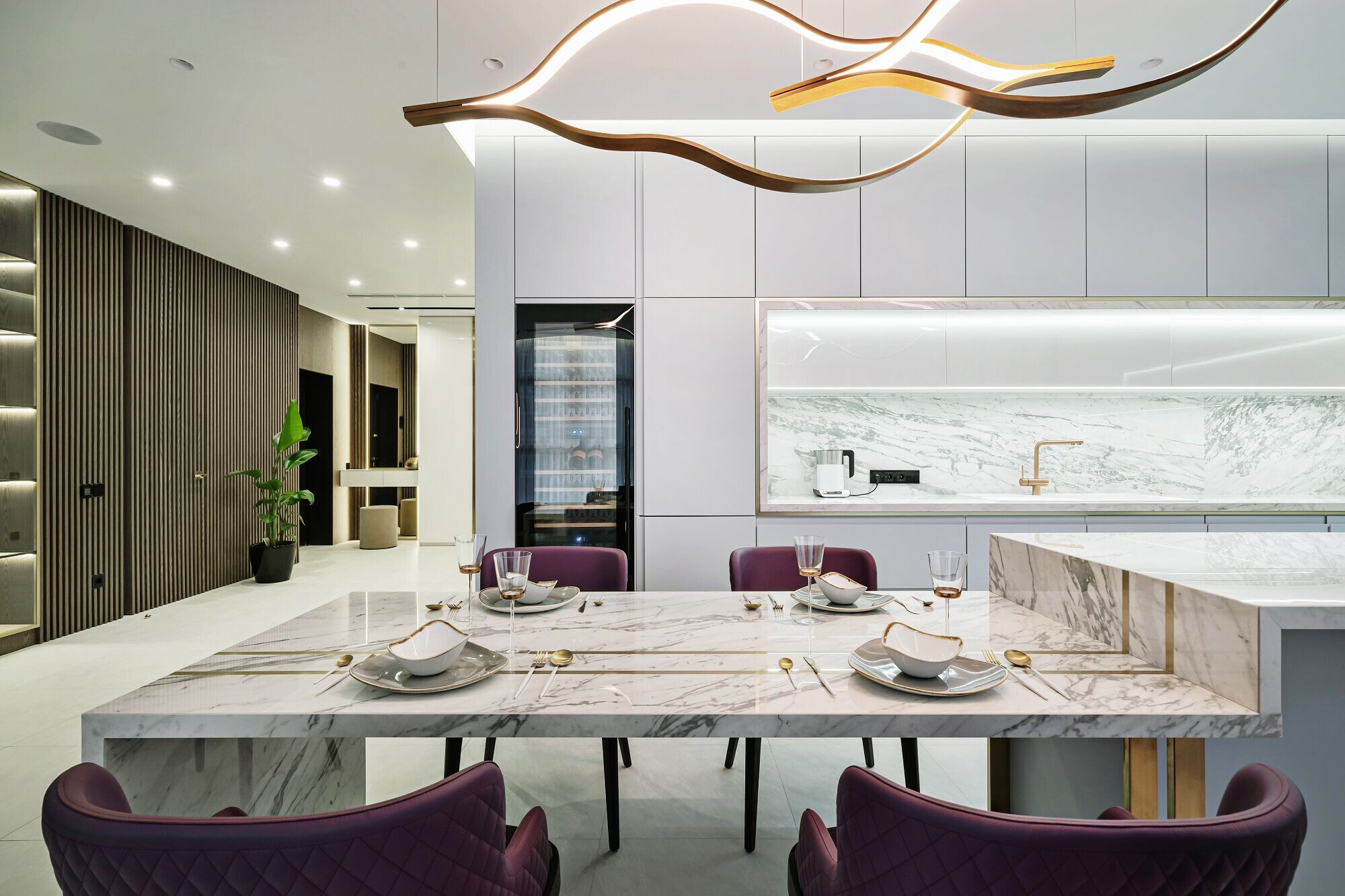 In the living room there is also a laconic hanging cabinet for our TV production, MDF - painted gloss, and a tabletop of painted calendar glass diamatte.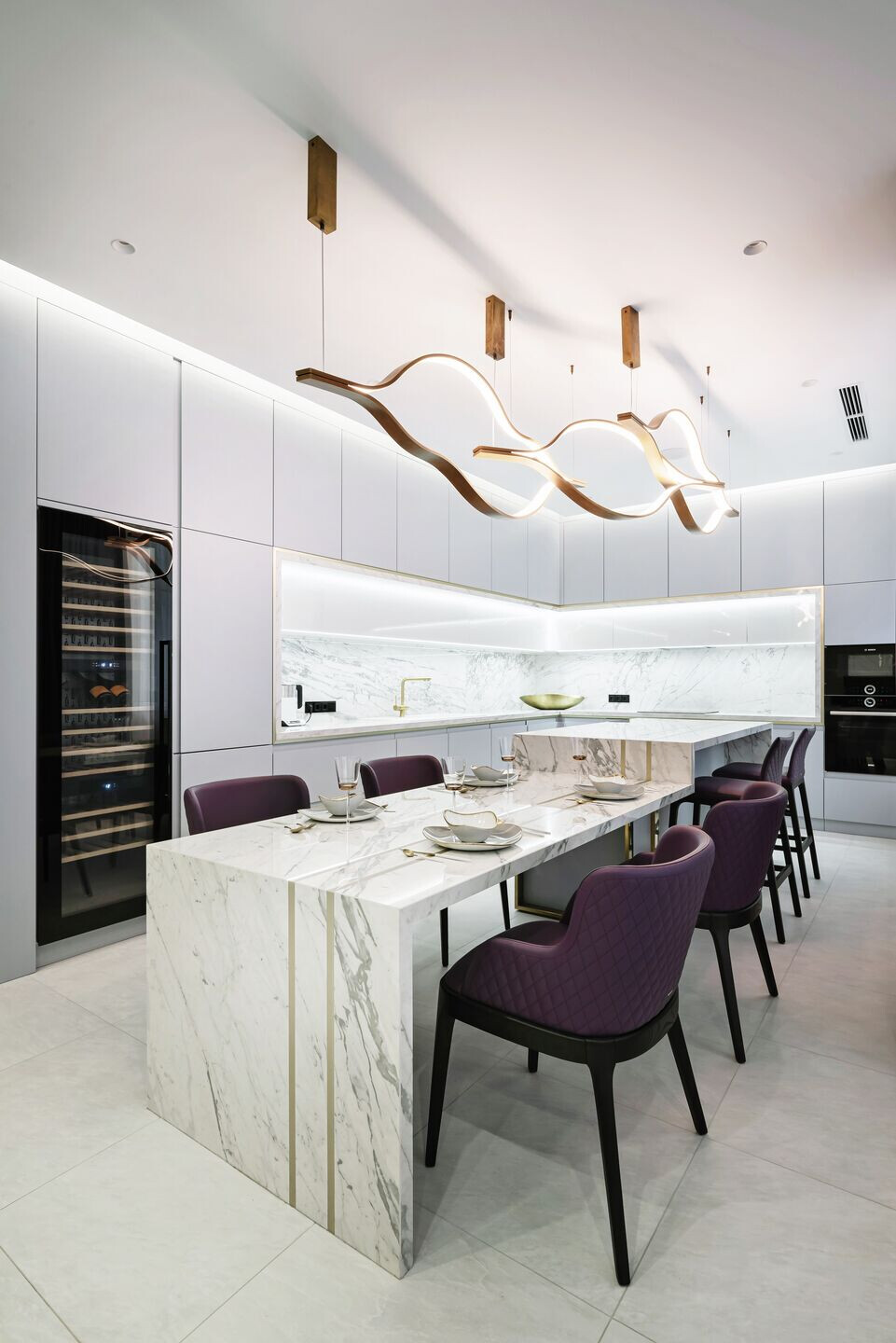 The bedroom is decorated in shades of light blue and blue, with the addition of gold elements, it looks stylish and expensive.
Compact nightstands in blue color on metal legs are conveniently placed near the bed. The chest of drawers in the TV zone, successfully echoing the general color scheme, performs its functional and aesthetic role as excellent!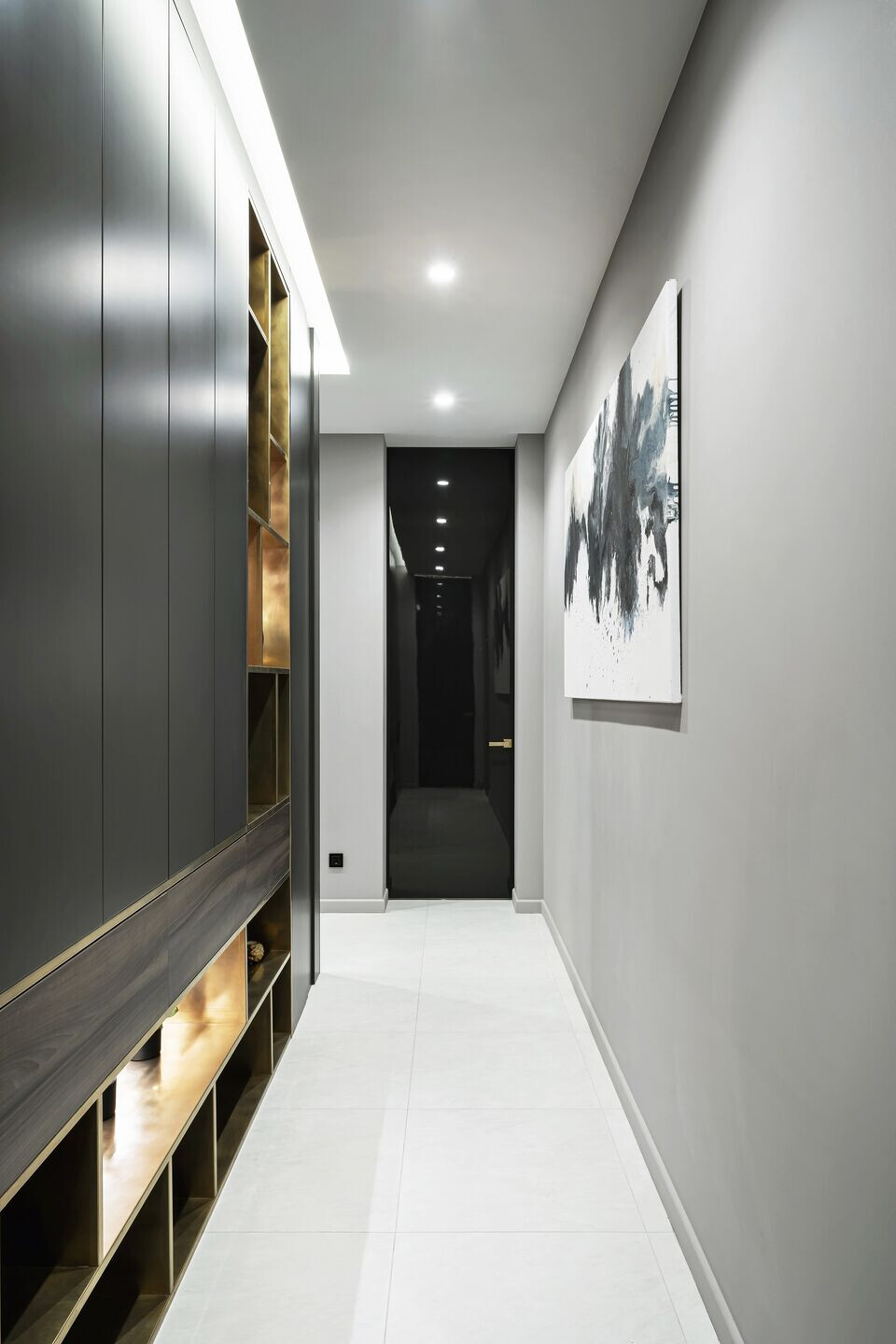 We made bedside tables, dressing table and chest of drawers in the TV zone in the same style: blue colored mdf on metal legs.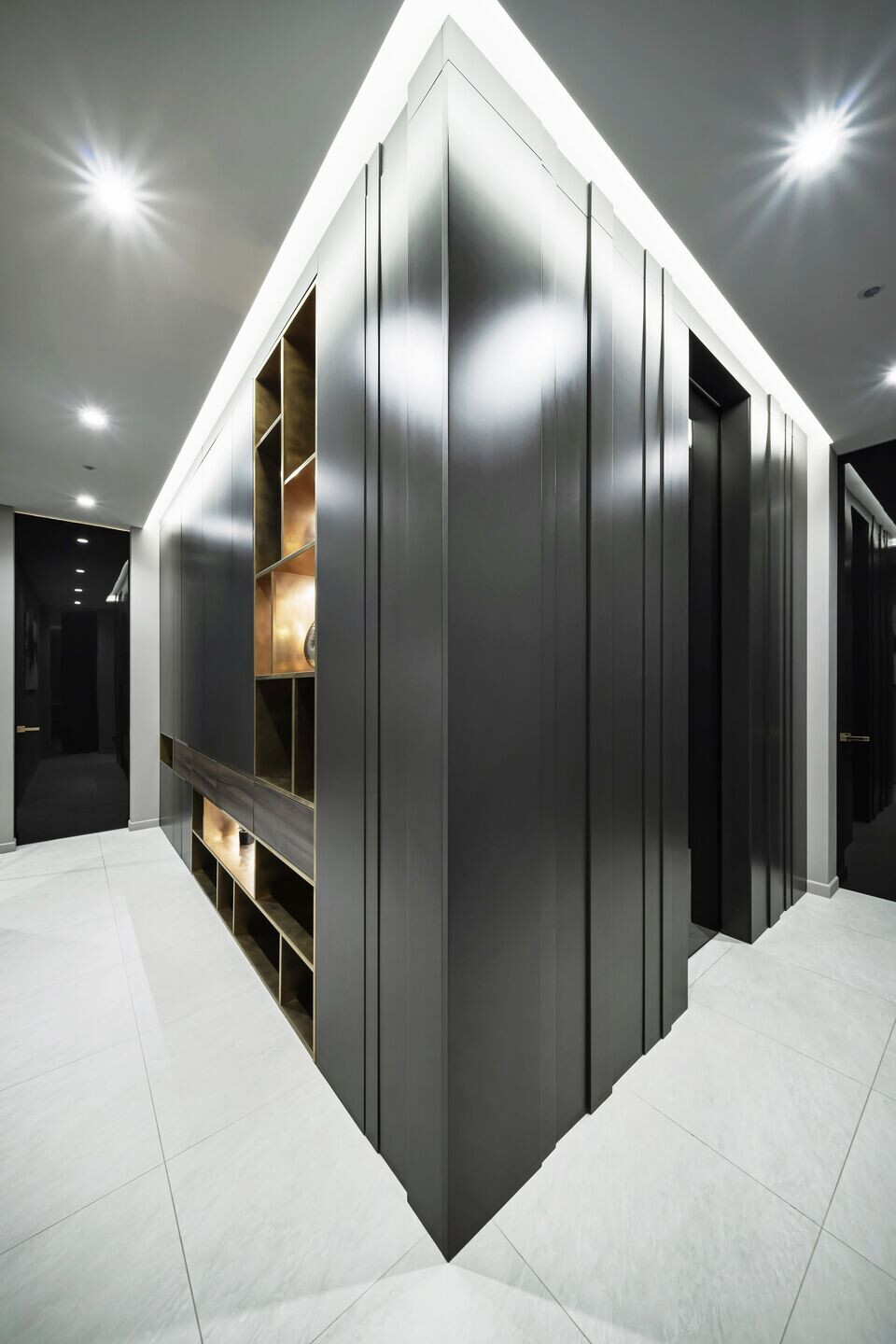 The support is made of tinted stainless steel of golden color, the tabletop is made of calendar glass diamatte, painted in the color of the body, on top there is a comfortable mirror with stylish lighting, drawers with internal velvet compartments for cosmetics and jewelry.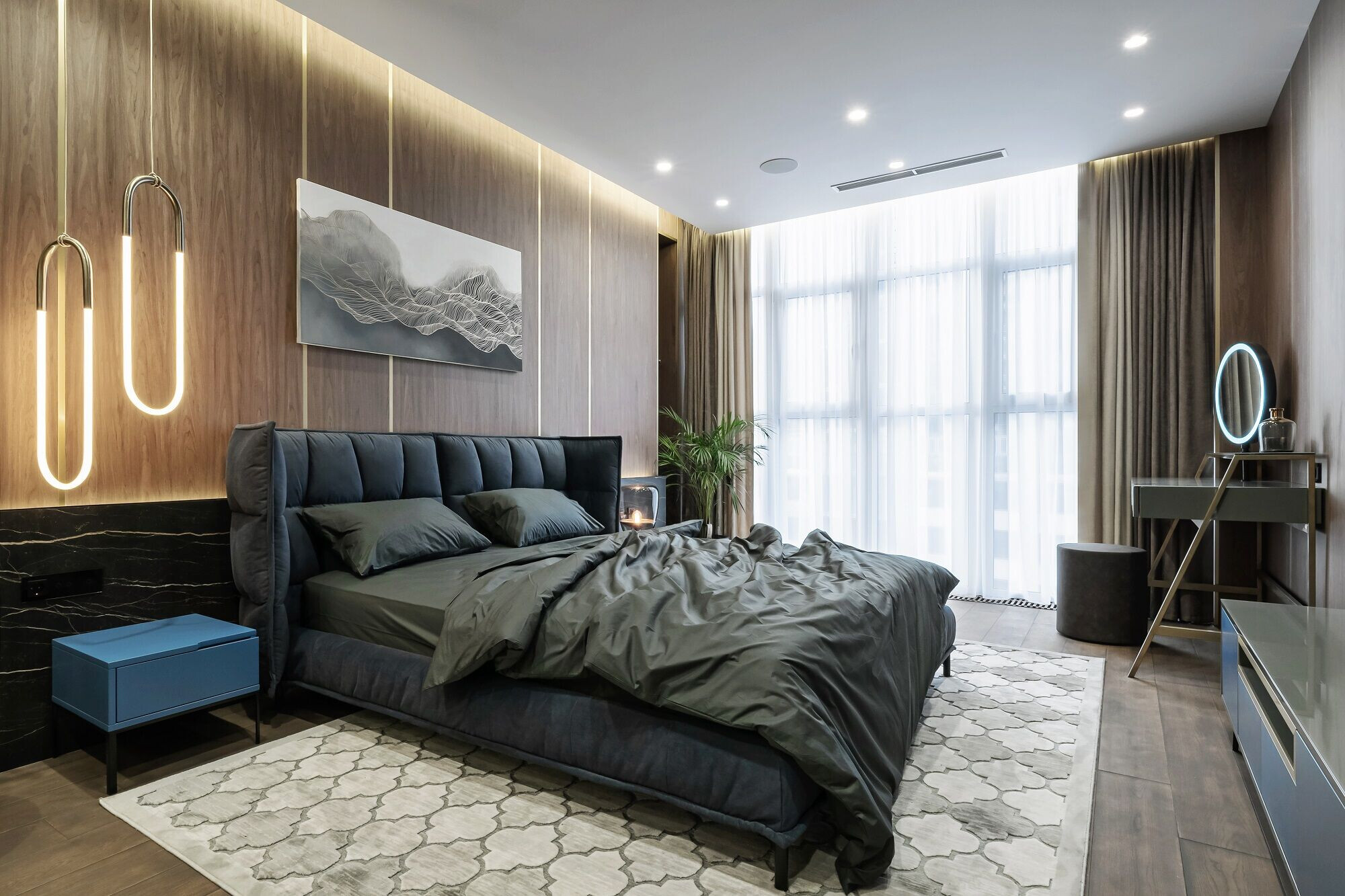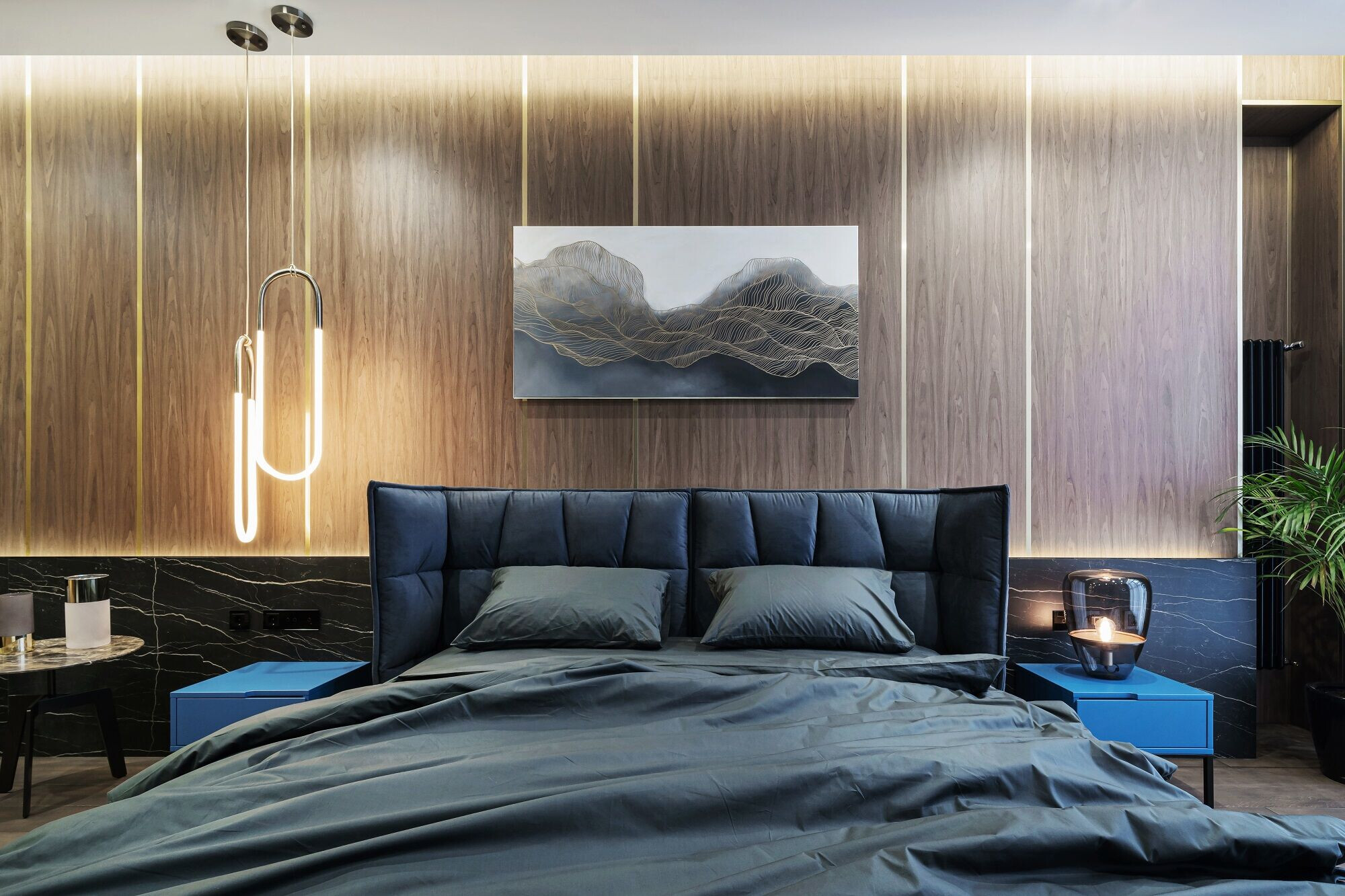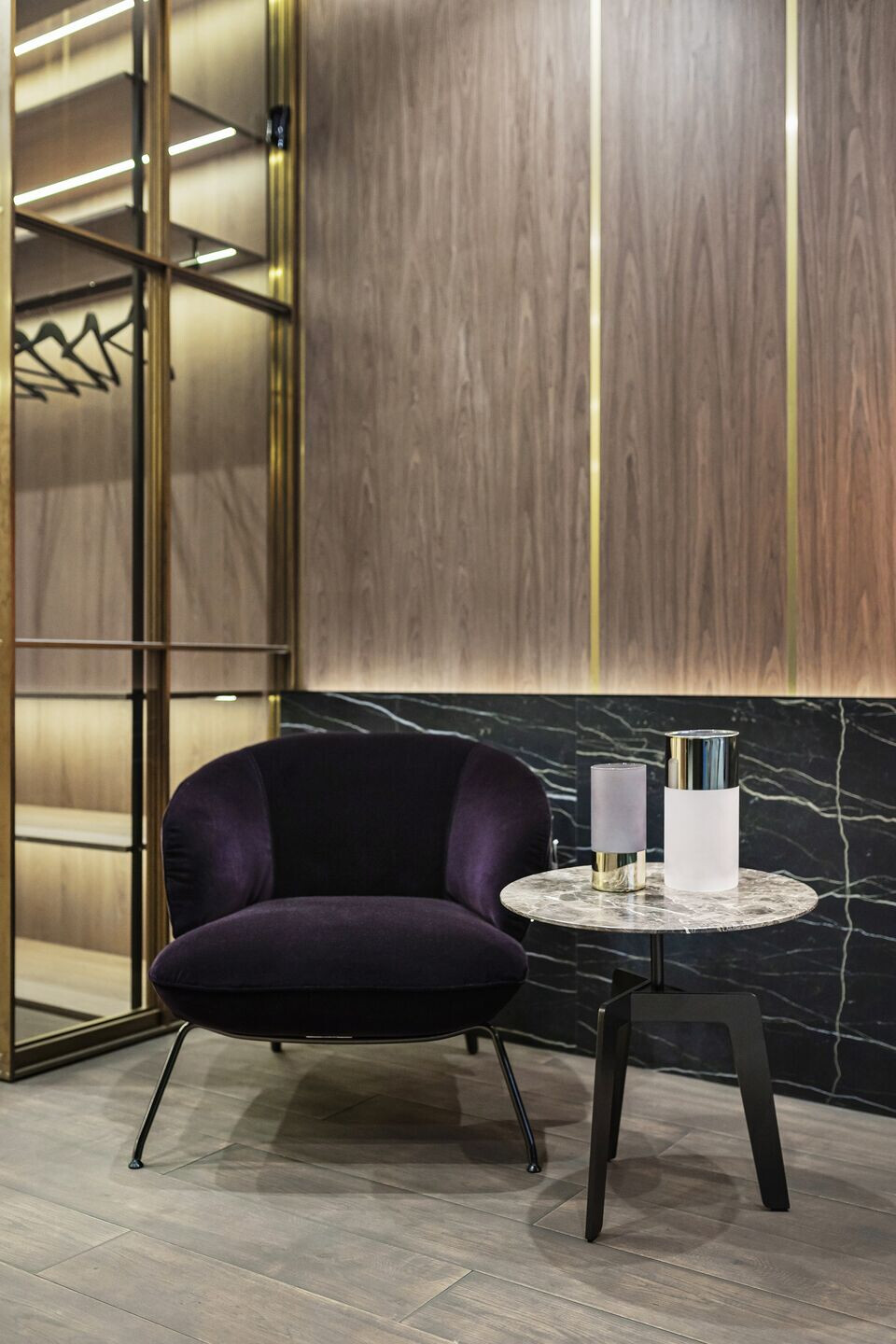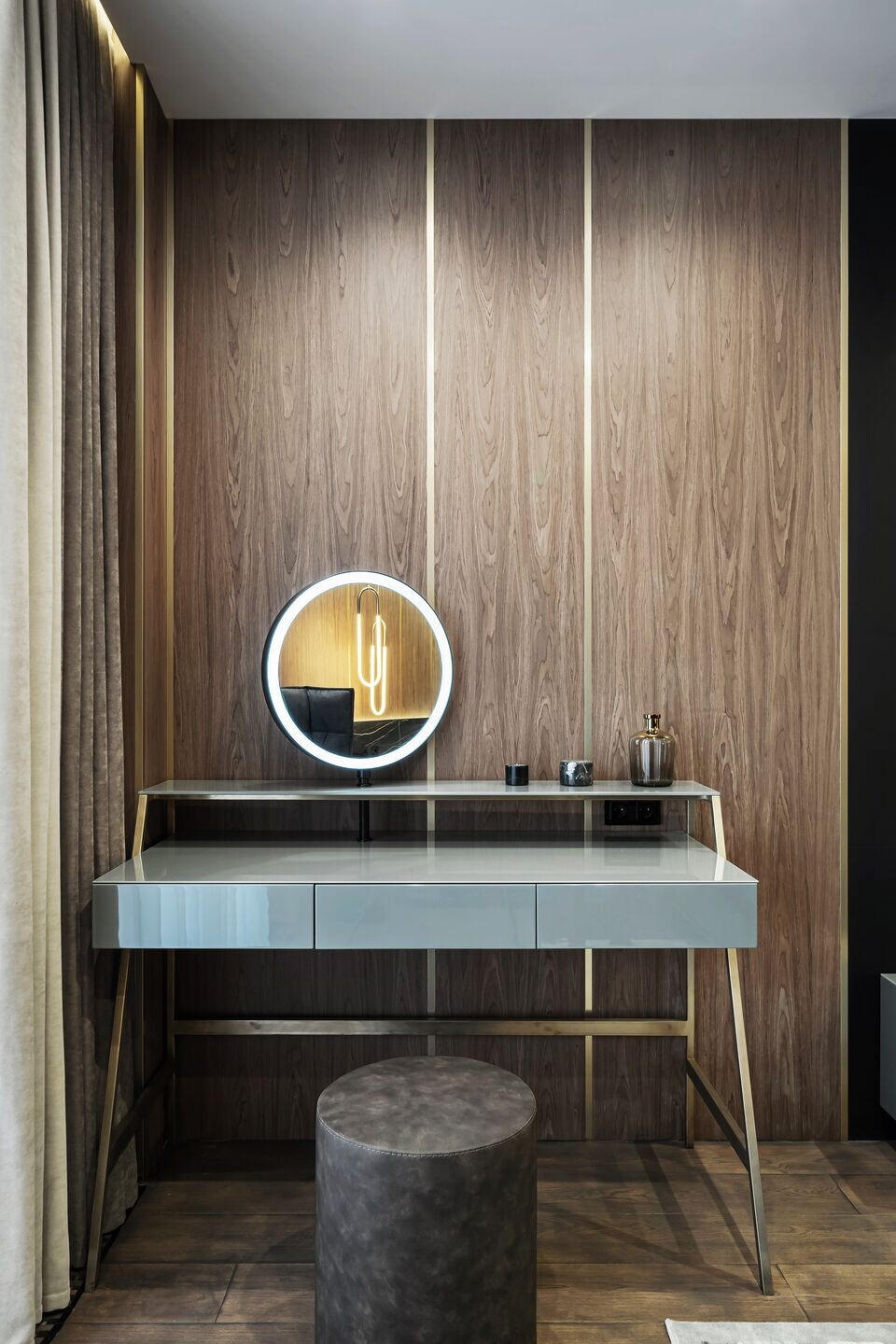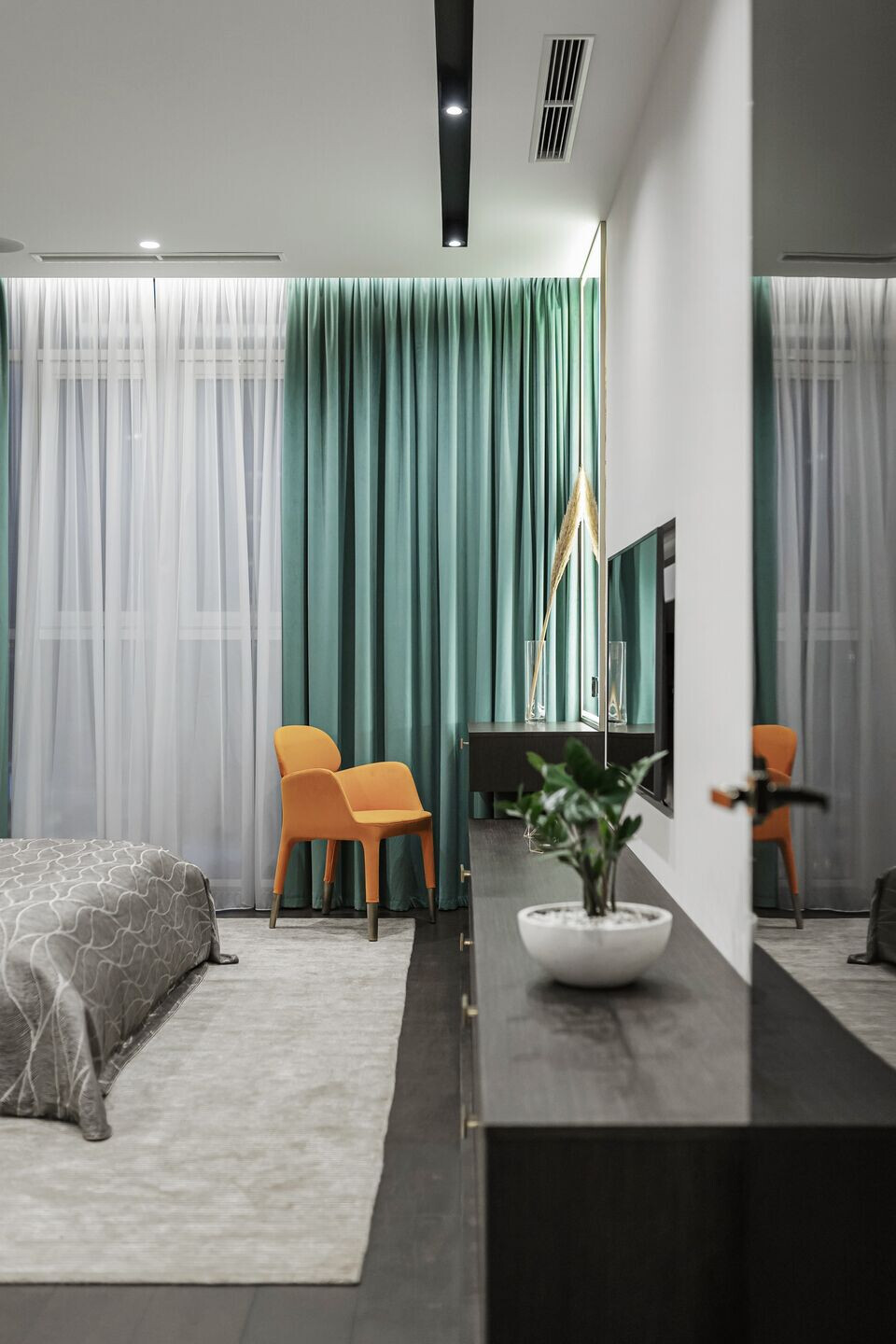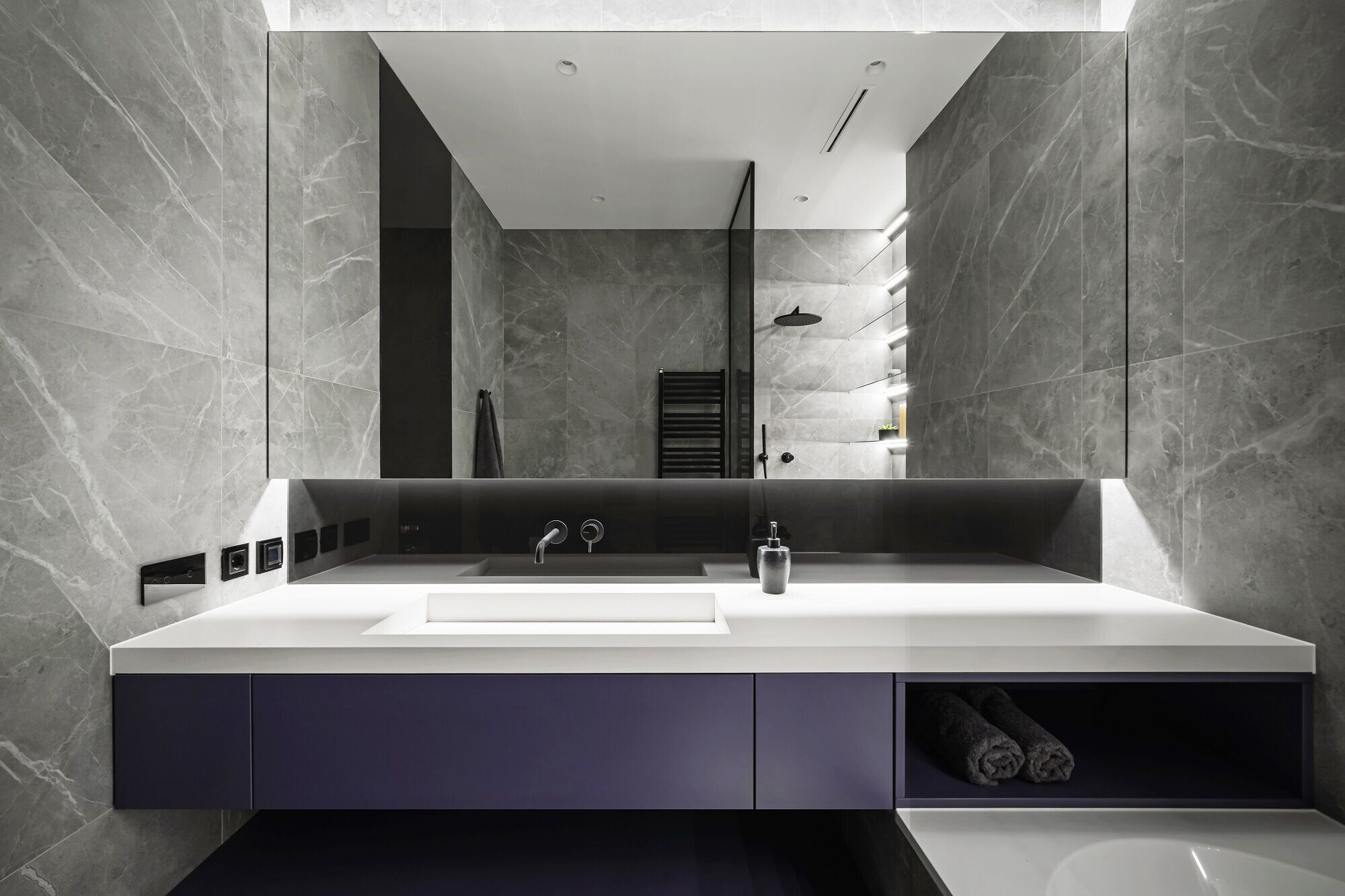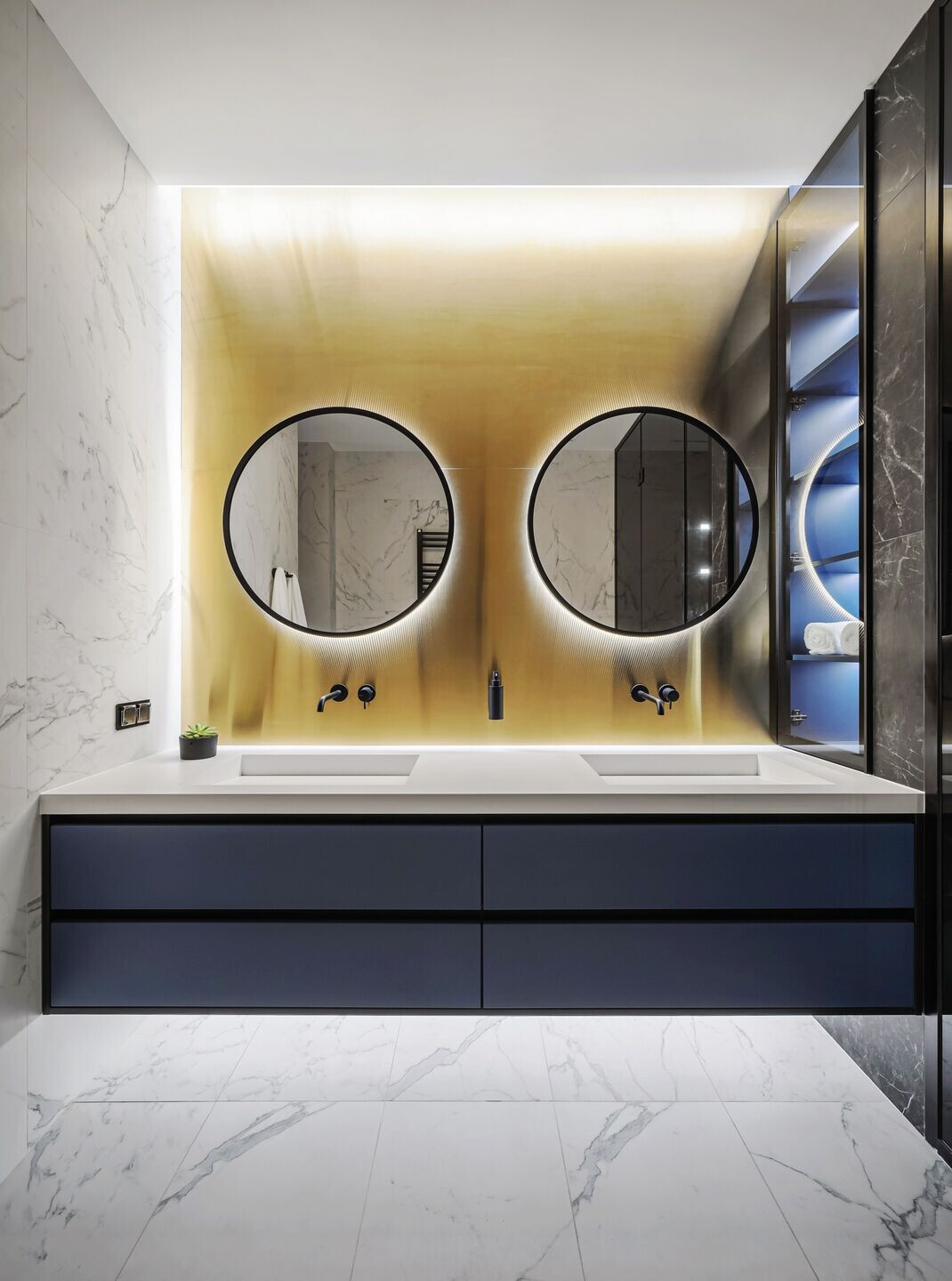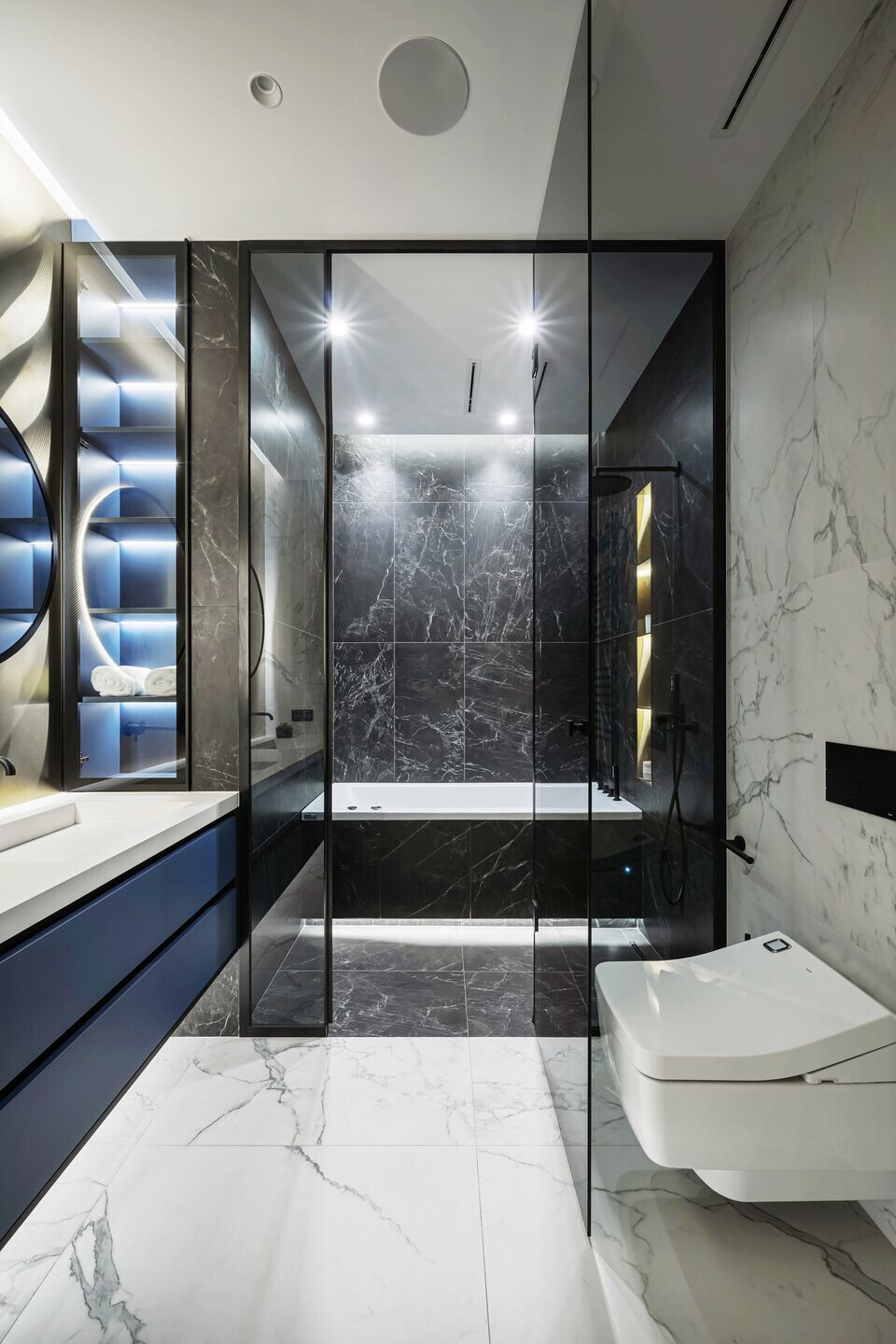 Bathroom made in the overall style of the apartment. Grey porcelain tile is combined with white tile with led.