The apartment with an area of 410 m2 is located on two floors.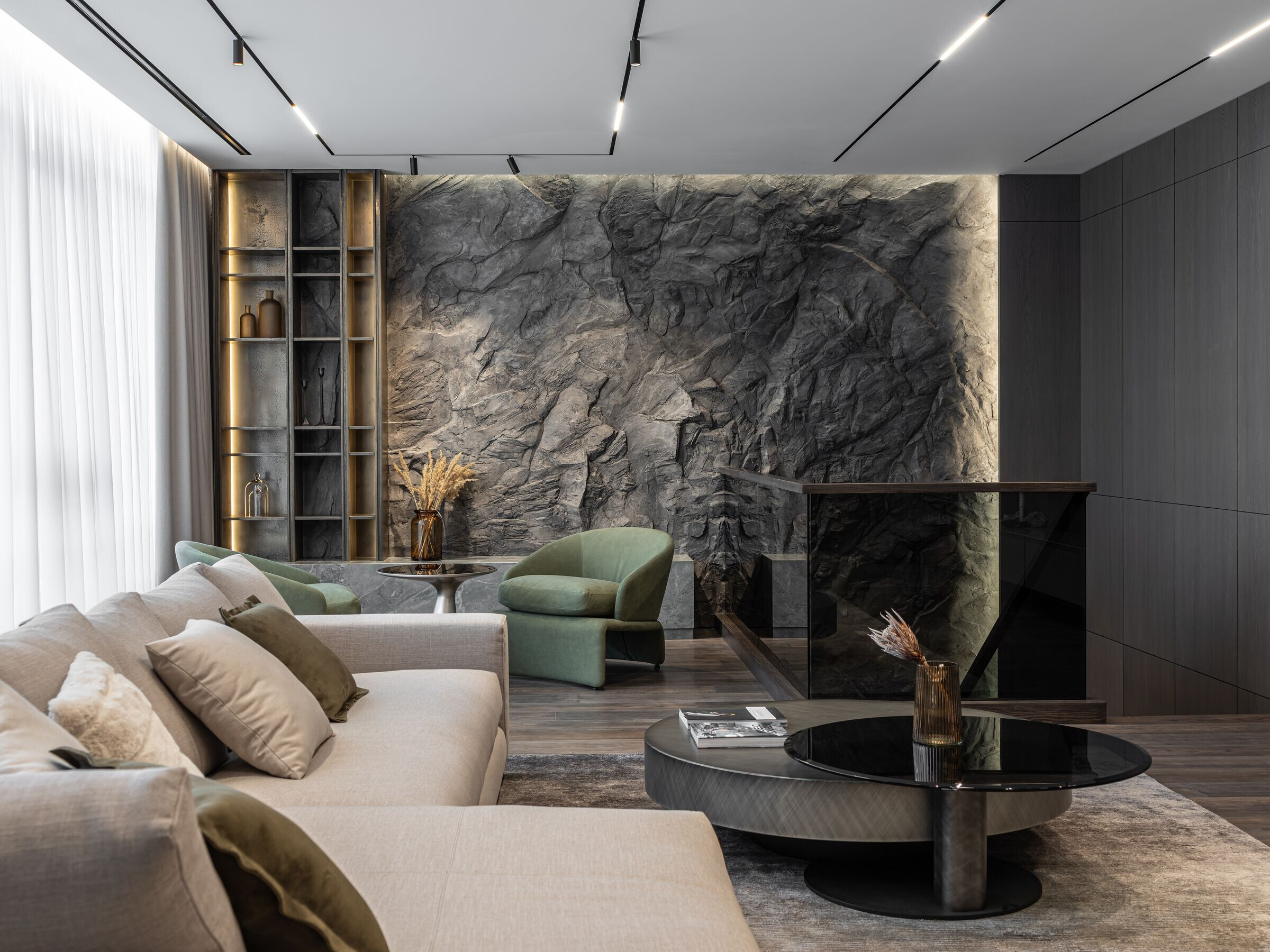 On the ground floor there is a spacious area of combined living room, dining room and kitchen, guest room, two offices and laundry room. On the second floor there are two bedrooms with bathrooms and wardrobes. Design bureau 33bY Architecture created the interior of the apartment with a neutral color scheme that repeats the natural shades. Natural materials are used in the decoration: stone, glass veneered wall panels, parquet board.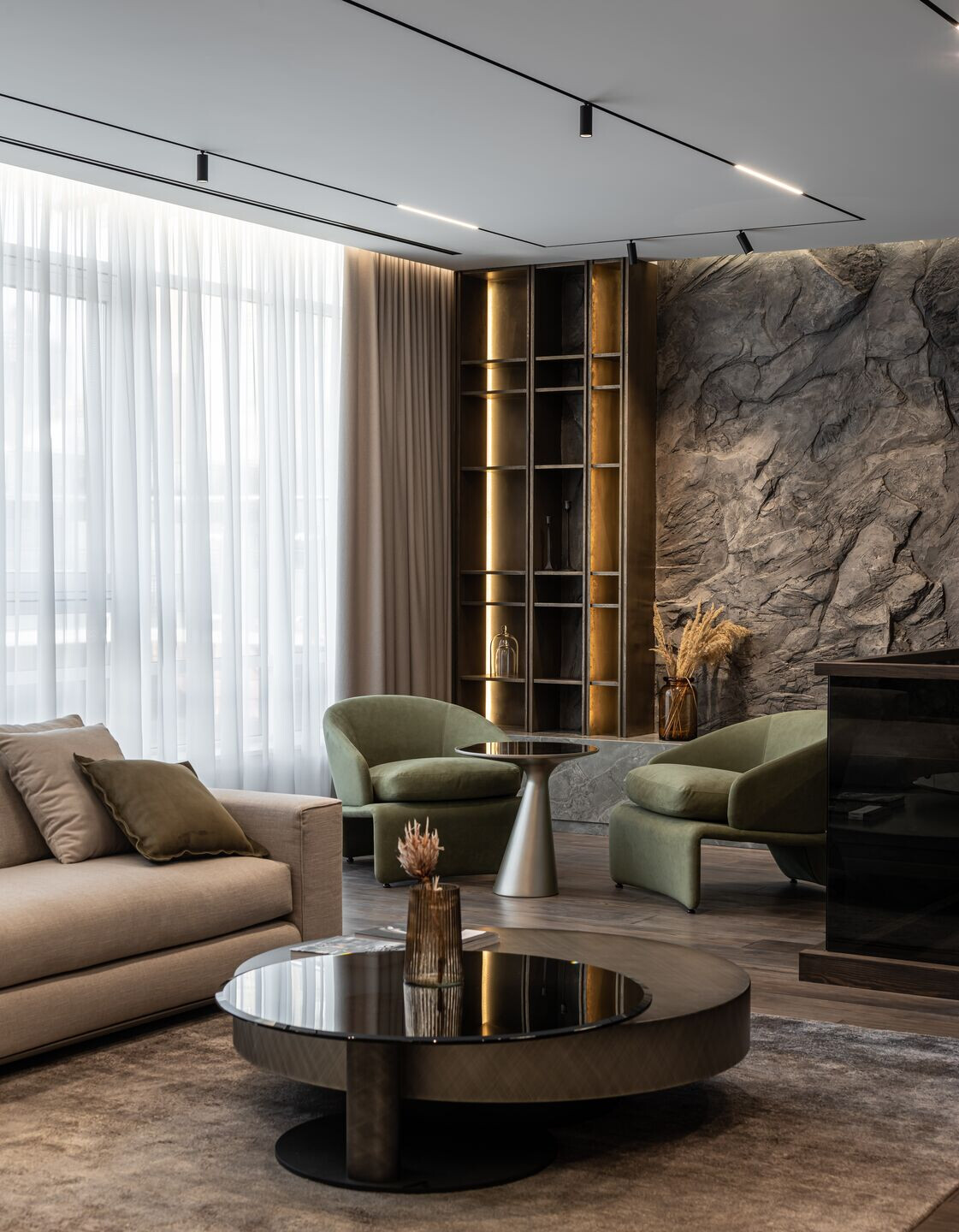 One of the features of this project is a wall covering that resembles the texture of a rock, which once again emphasizes the natural theme of the interior. Considerable attention is paid to the apartment furnishing. For example, in the living room there is a sofa and Minotti armchairs, in the kitchen area there are Cattelan Italia chairs placed at the bar table, and a large Cattelan Italia dining table is successfully complemented by Natuzzi dining chairs. special attention was paid to decorative lighting of such brands as Grok, Flos, Vibia, Lodes, Vistosi.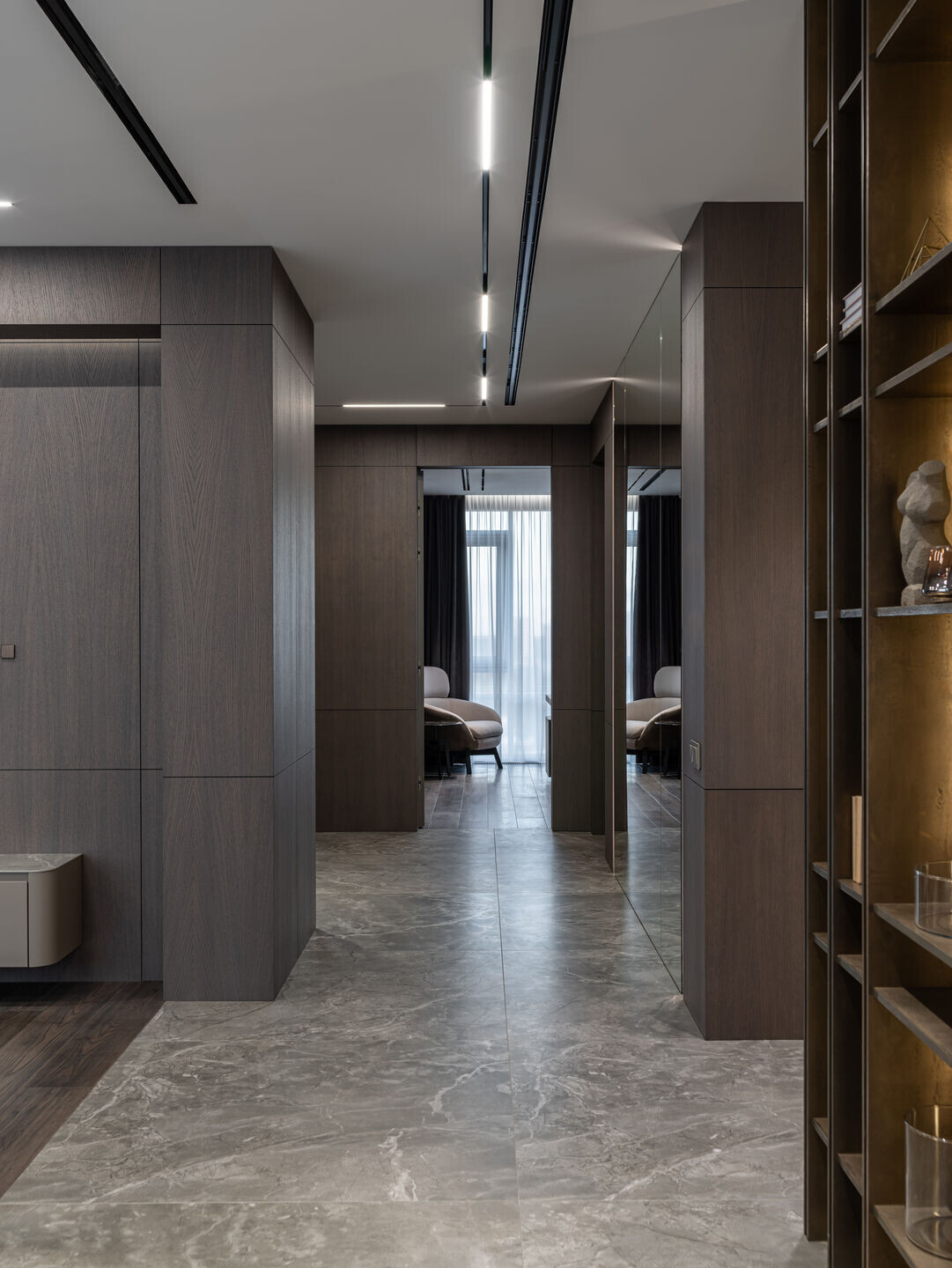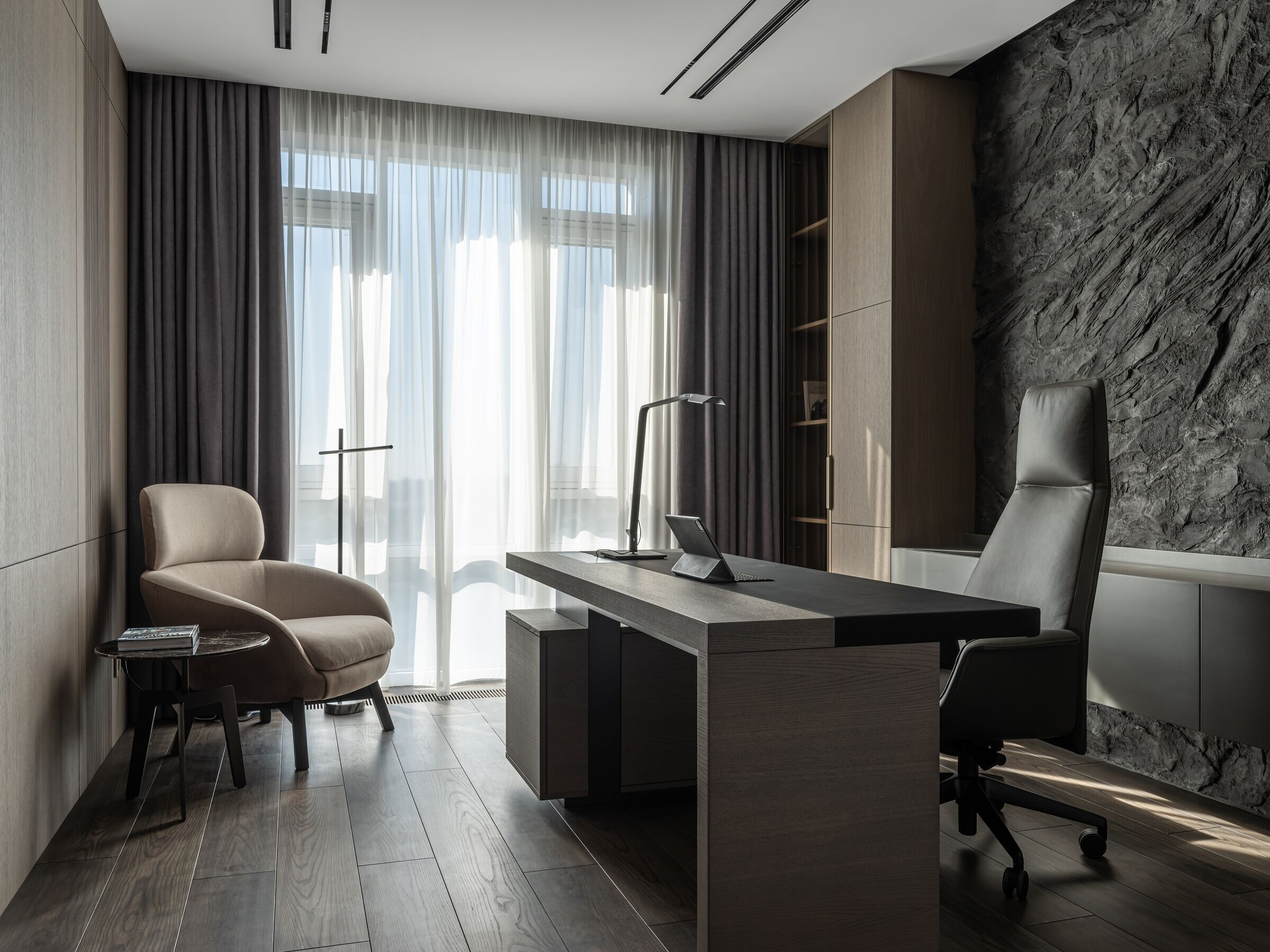 In the master's office, the theme of decorative rock was continued in combination with respected panels and natural leather desktop. In the women's office, silver roots marble was used which is emphasized by golden elements of shelves and coffee table. A small sofa sets an inspiring atmosphere for creative work.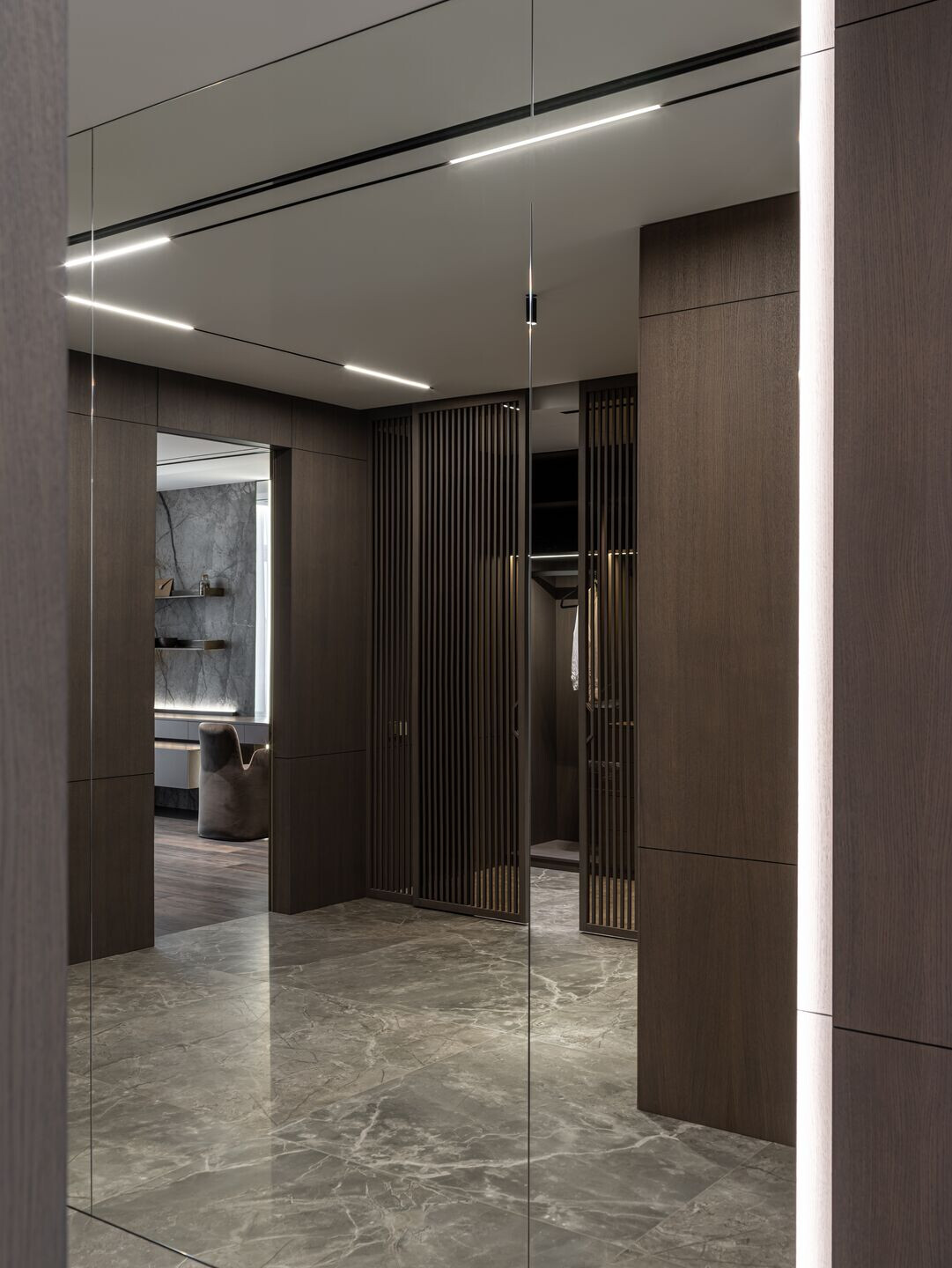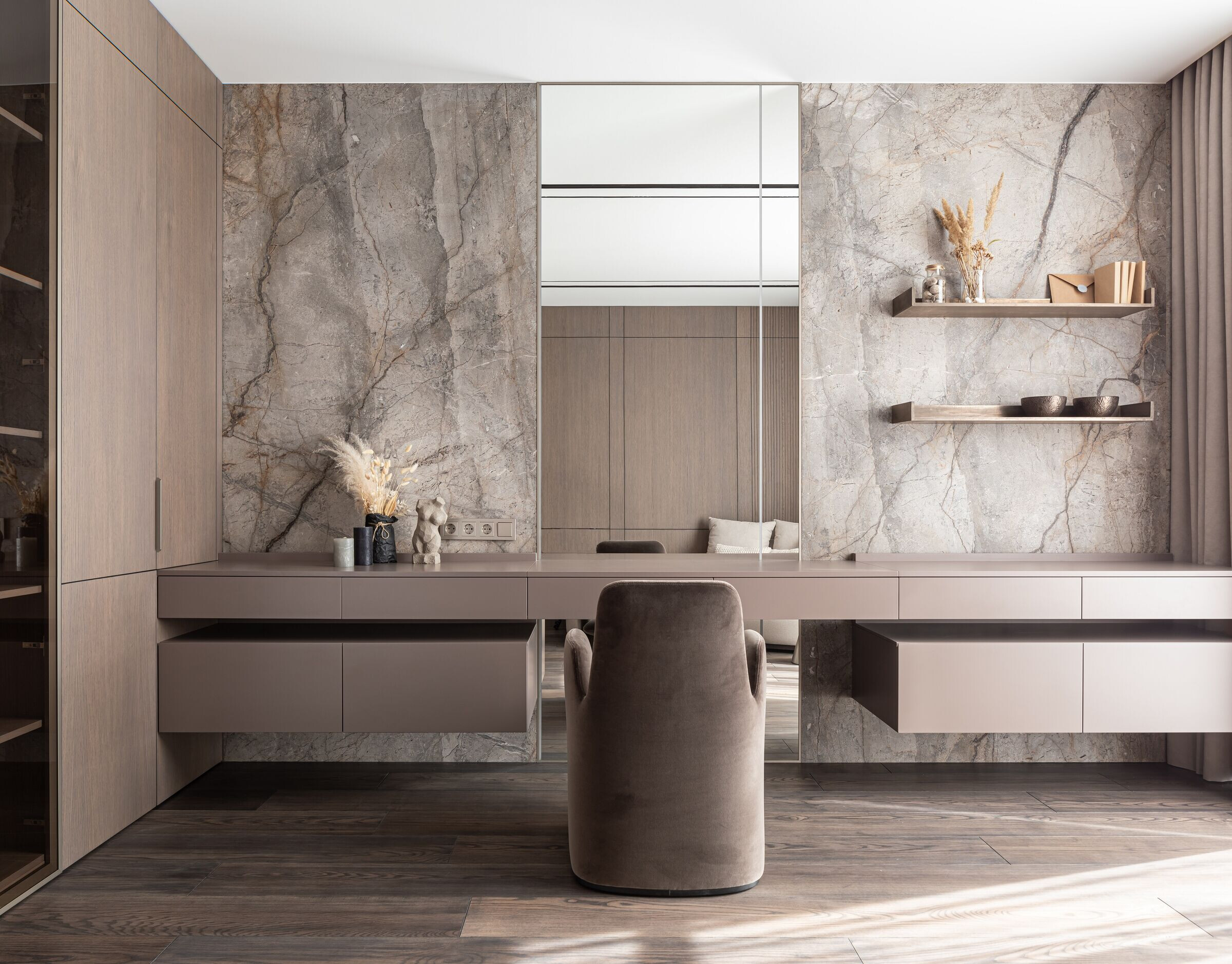 The highlight of the project was the children's room. Natural colors of powdery shades, traced mountains on the walls, soft wall panels, custom-made furniture, decorative lighting by Lodes brand are perfectly combined into a single idea of a delicate children's room.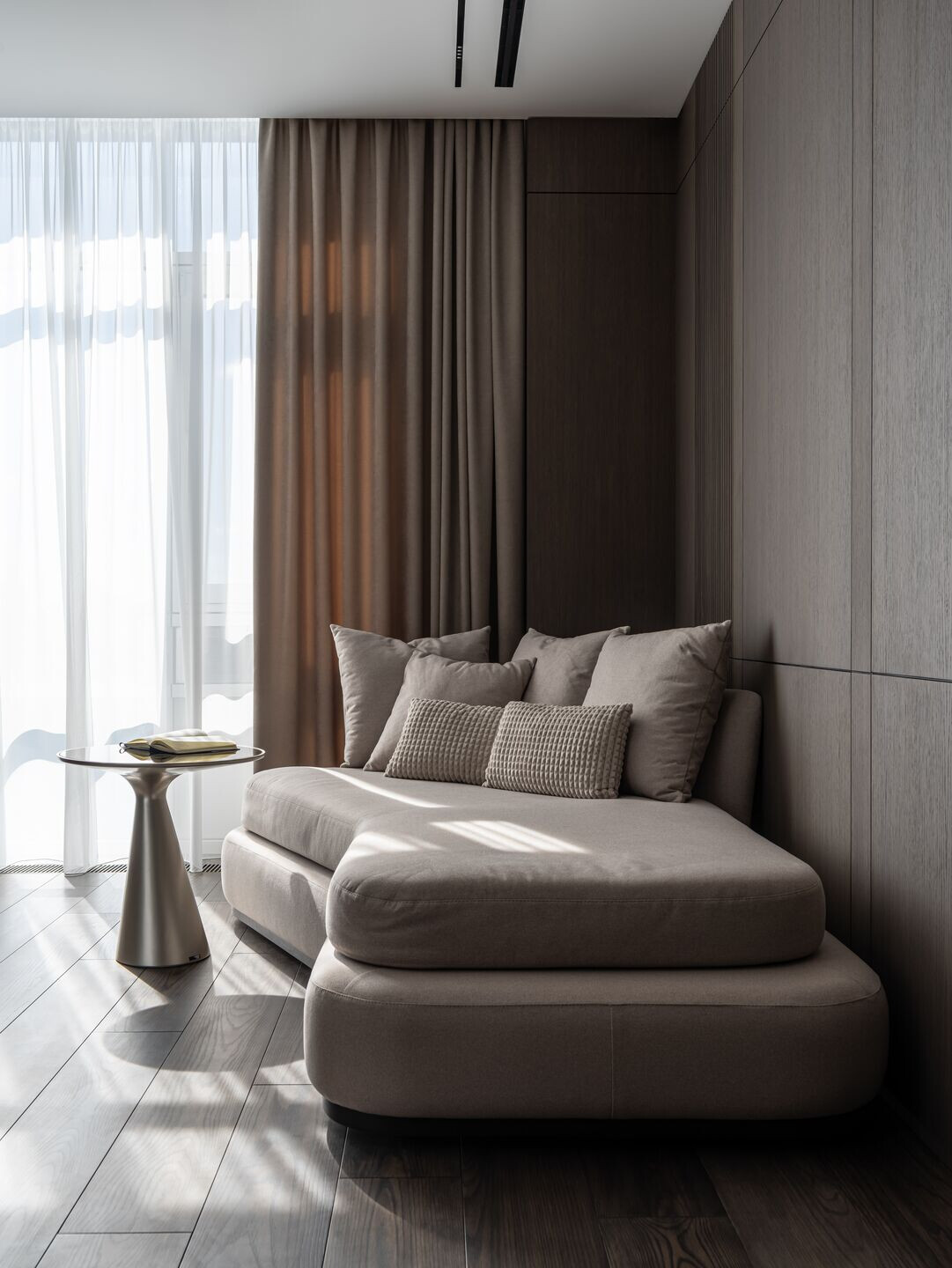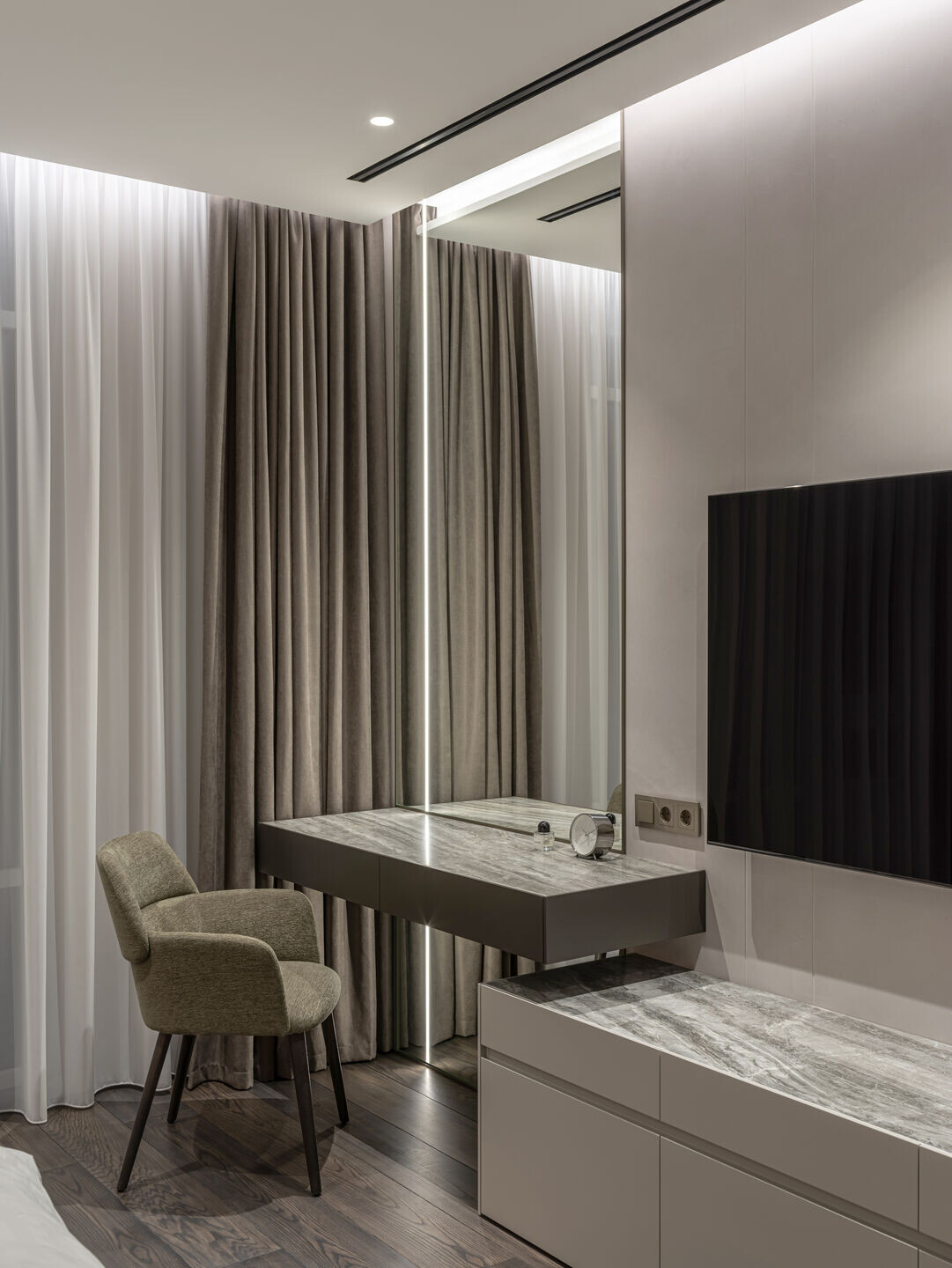 In the master bedroom, veneered panels in composition with Silver Root marble are used on the wall. Veneered panels, accent bedside light and custom-made furniture in neutral colors set the perfect mood for relaxation. From the master bedroom there are exits to separate bathrooms, visually combined with the same materials, but different in color.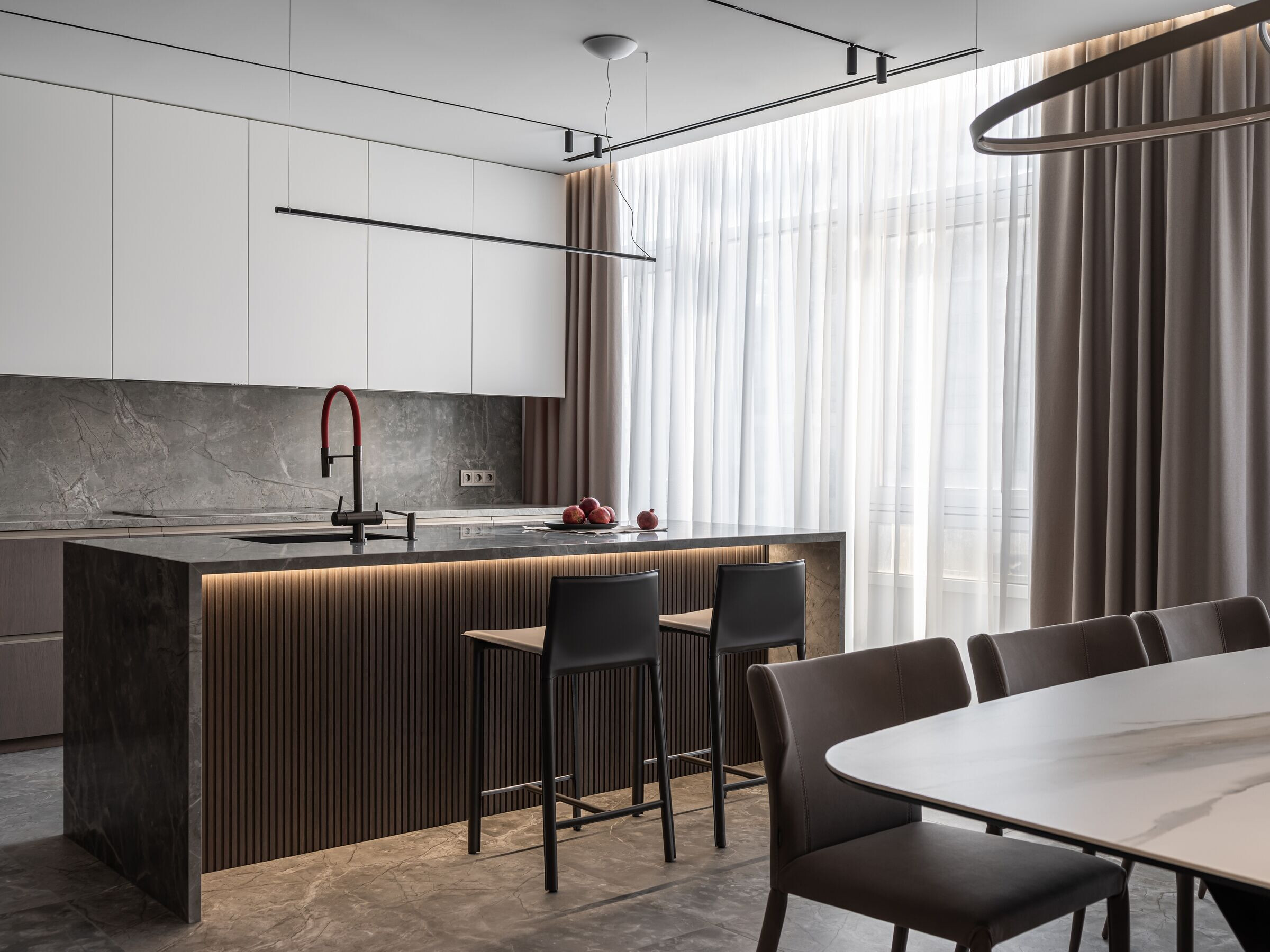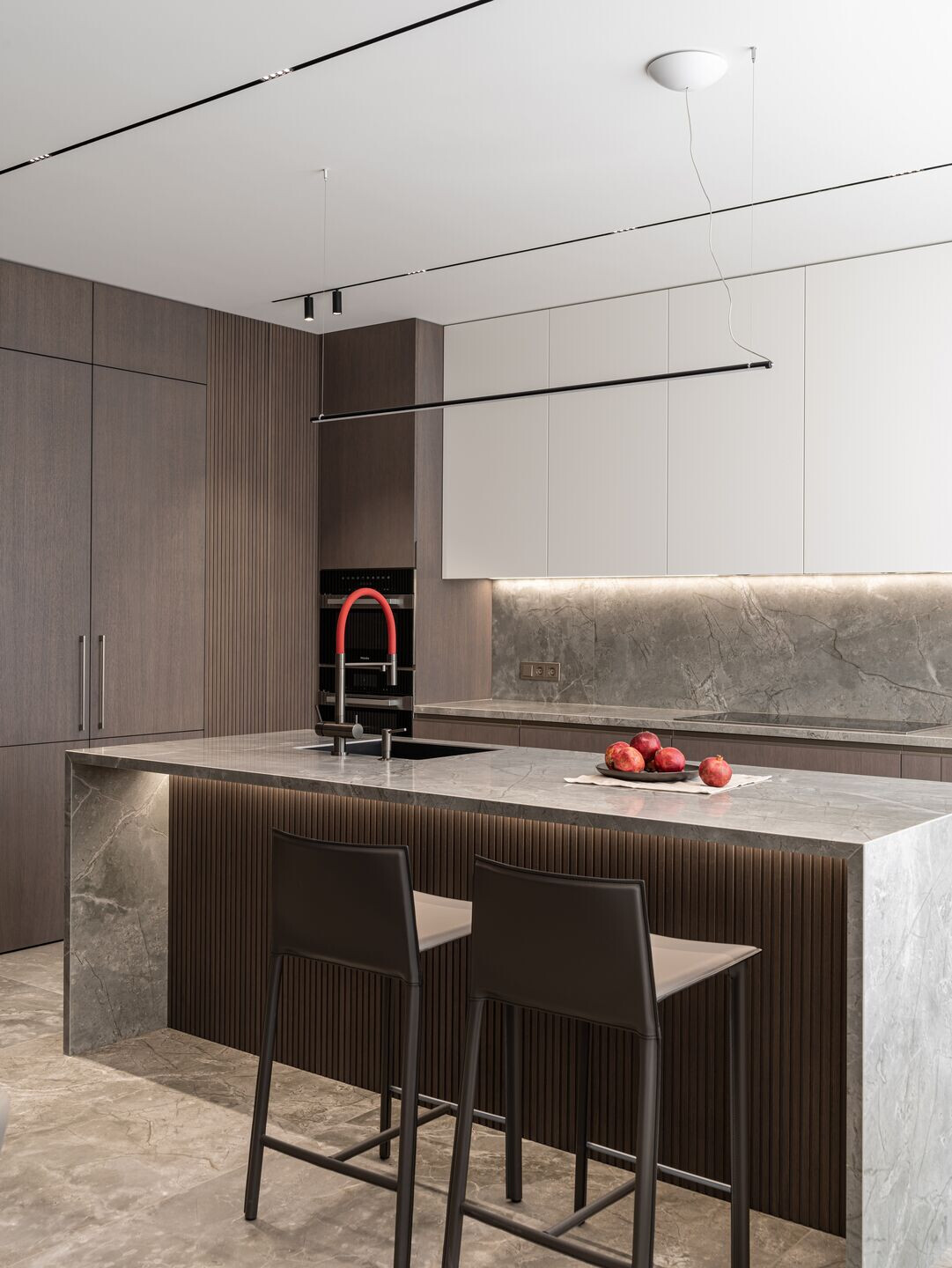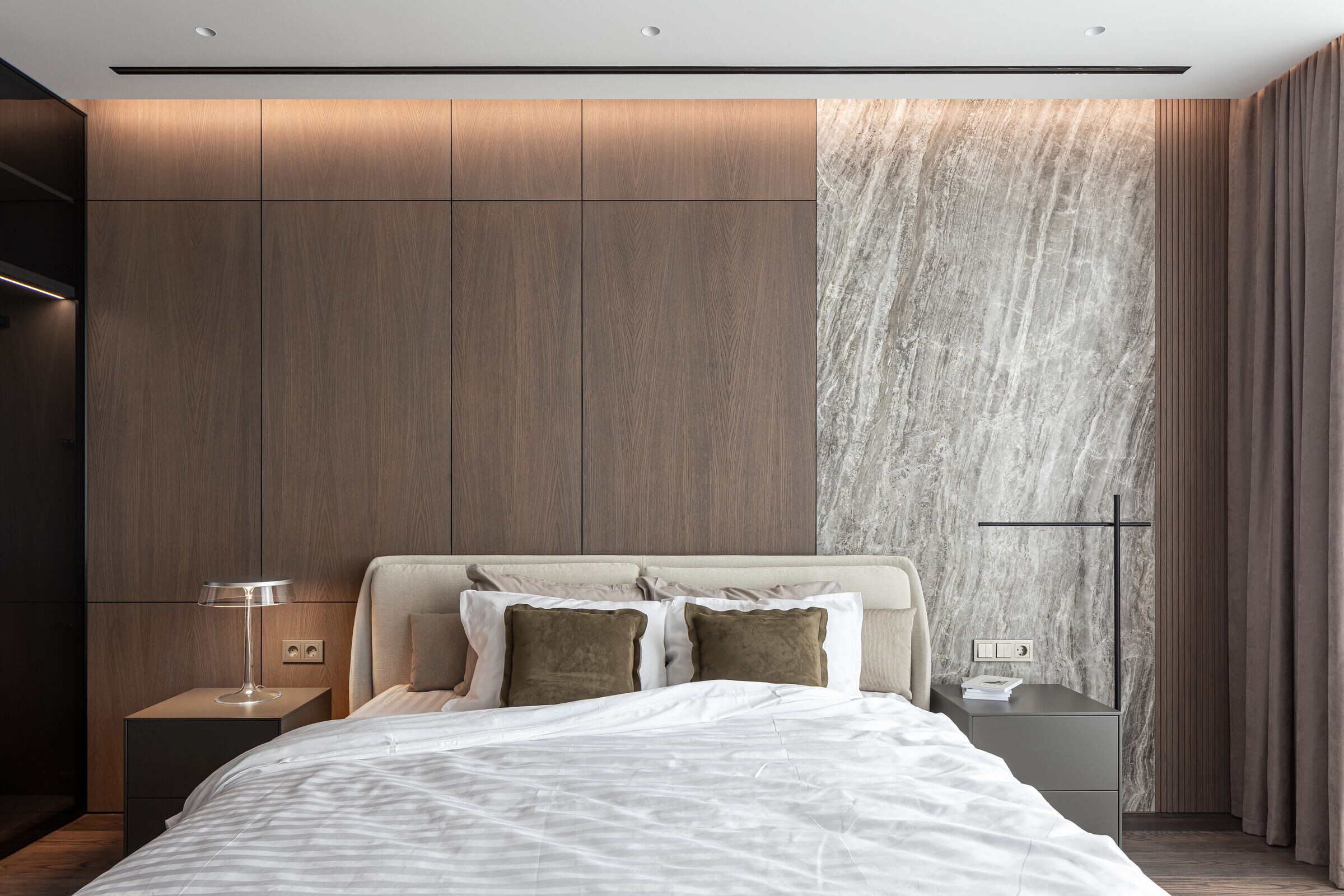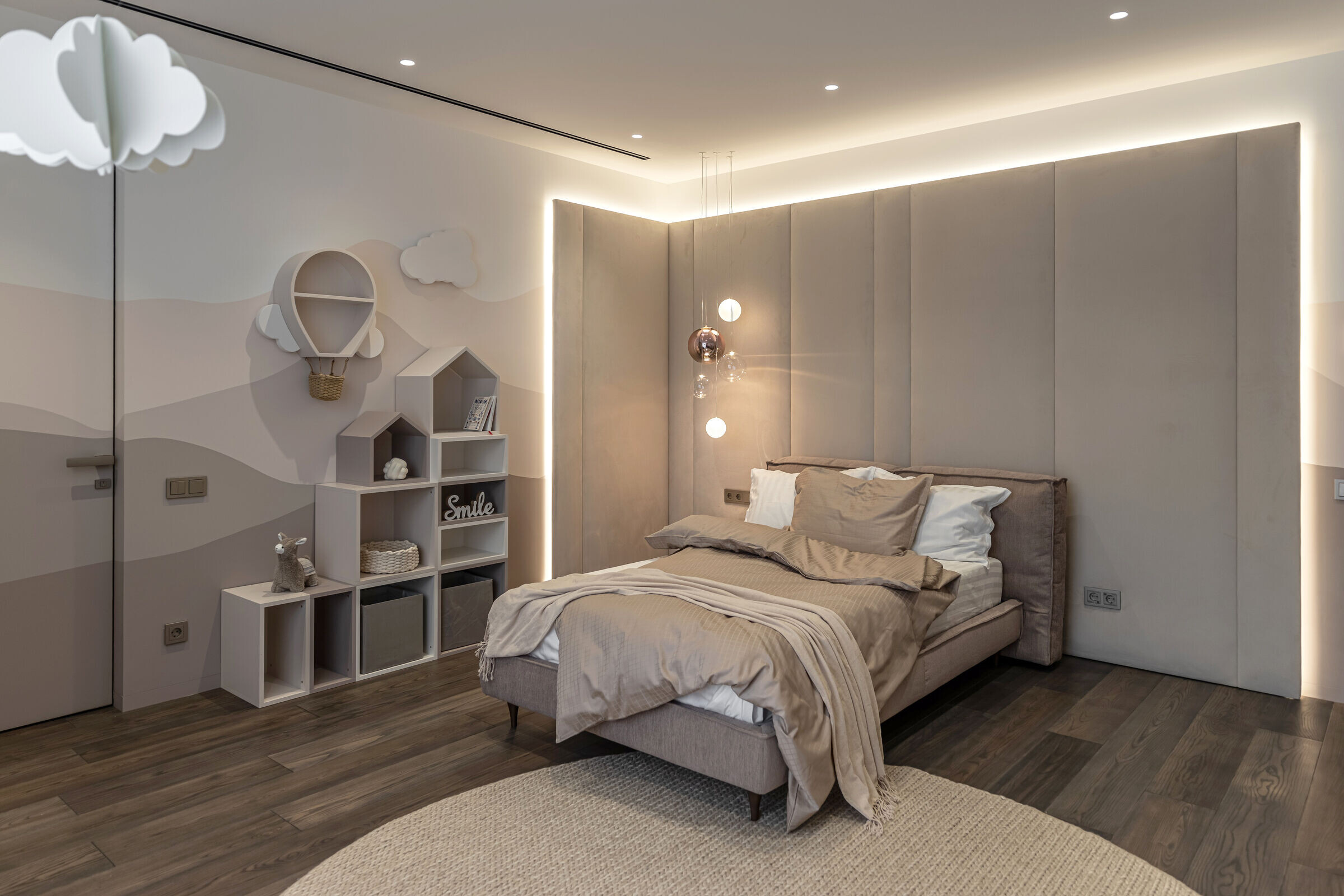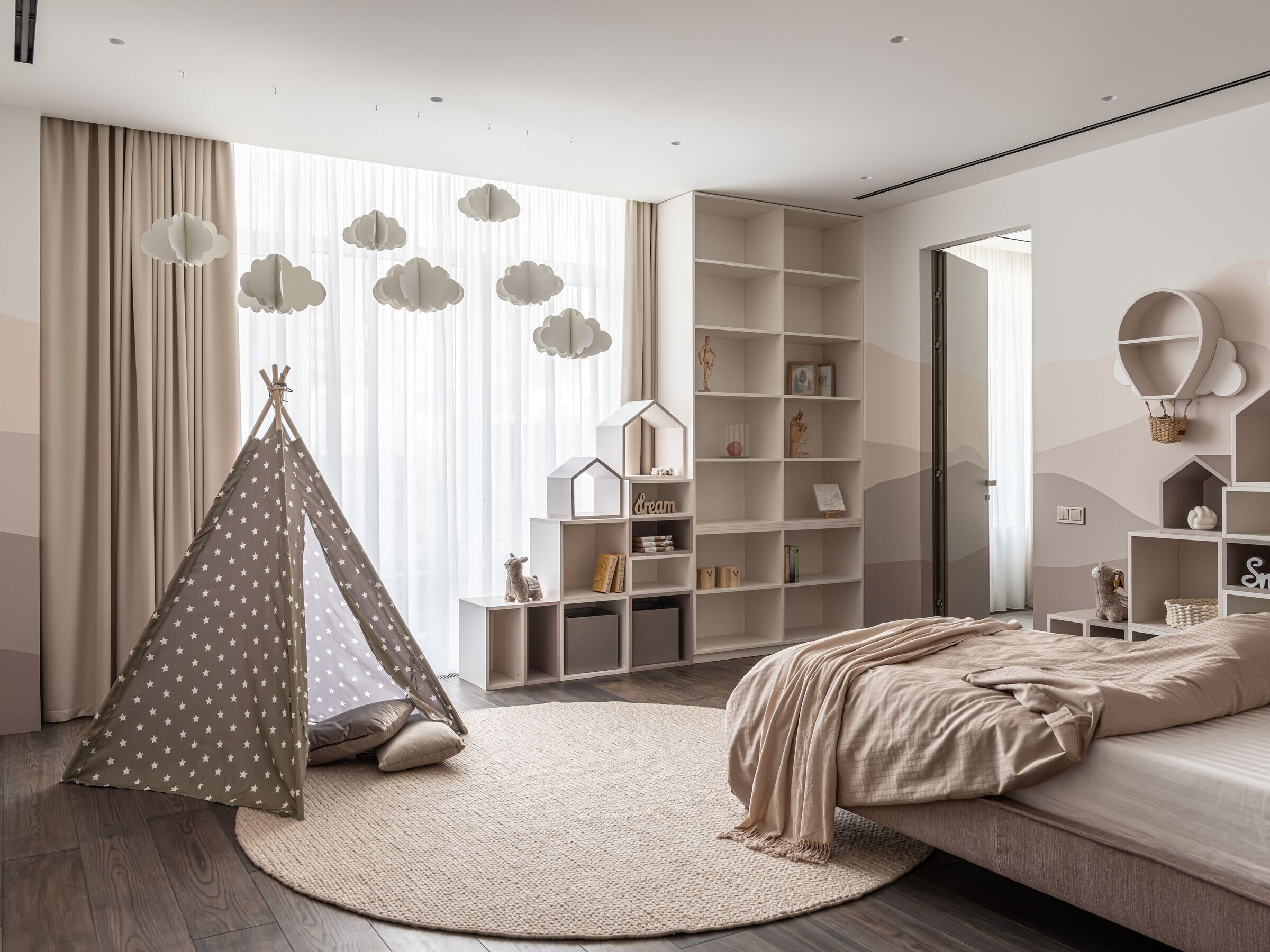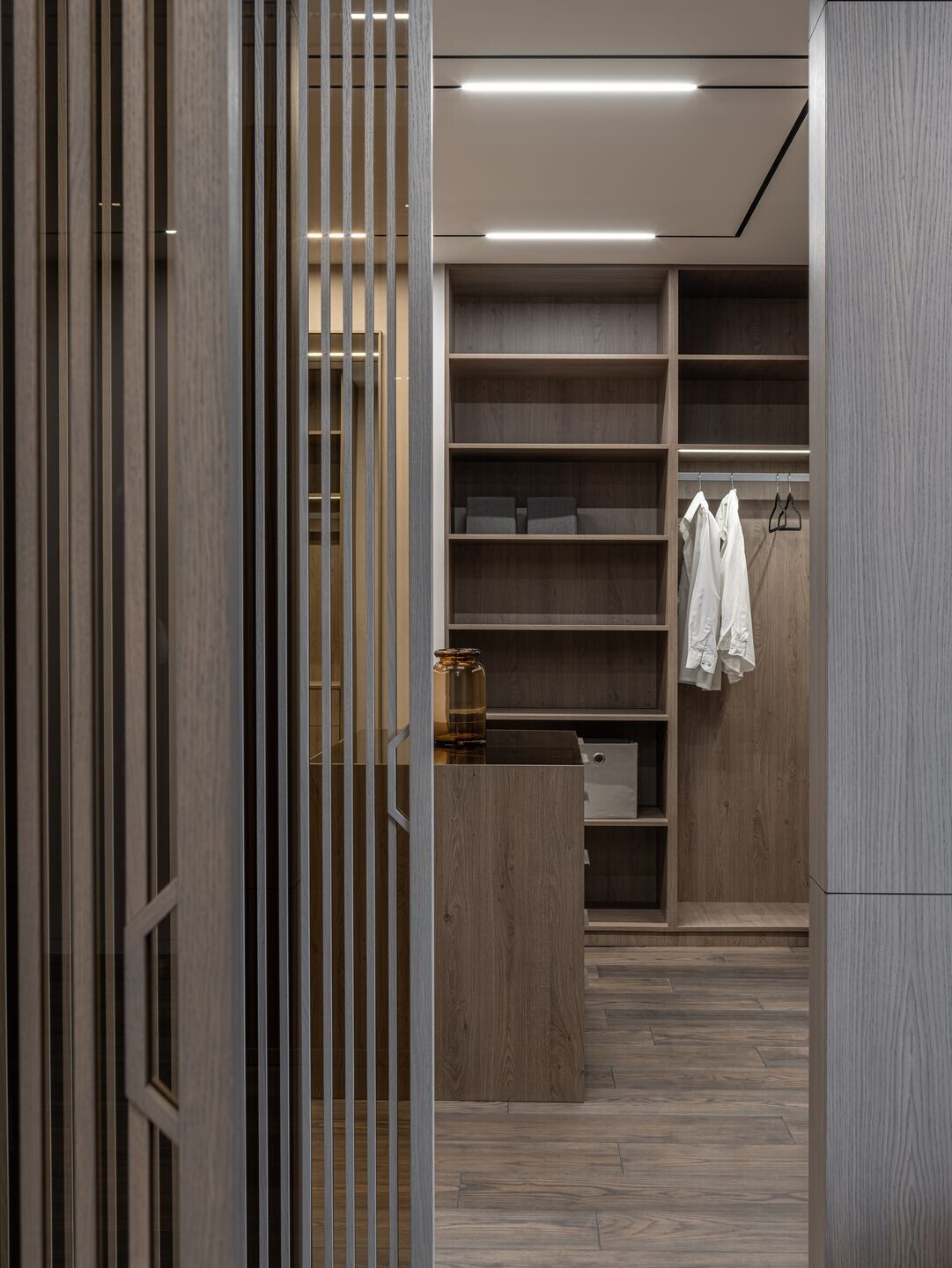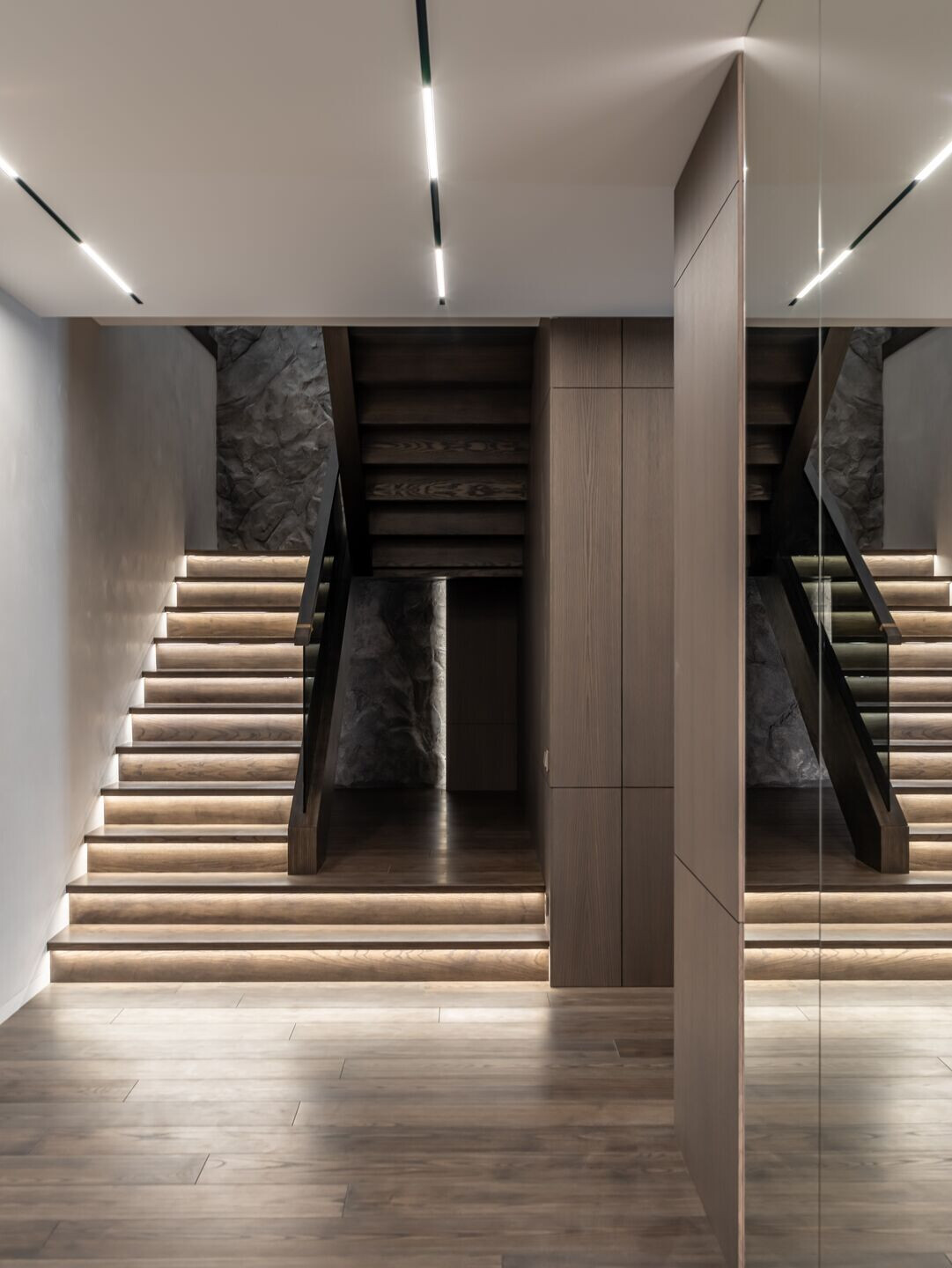 The well-chosen single color scheme of natural materials and soft accents set the apartment a single style and atmosphere of comfort