The Quill apartment's interior design by 33bY Architecture showcases exceptional attention to detail, offering modern style with practicality. The Italian porcelain stoneware by FMG utilized in the huge kitchen reflects the sophisticated design, complemented by light accents that brighten up and amplify the space. With a balanced area of 50 square meters, the kitchen features a spacious island for cooking, a large dining table with a marble top, and kitchen equipment furniture that doesn't overwhelm the area.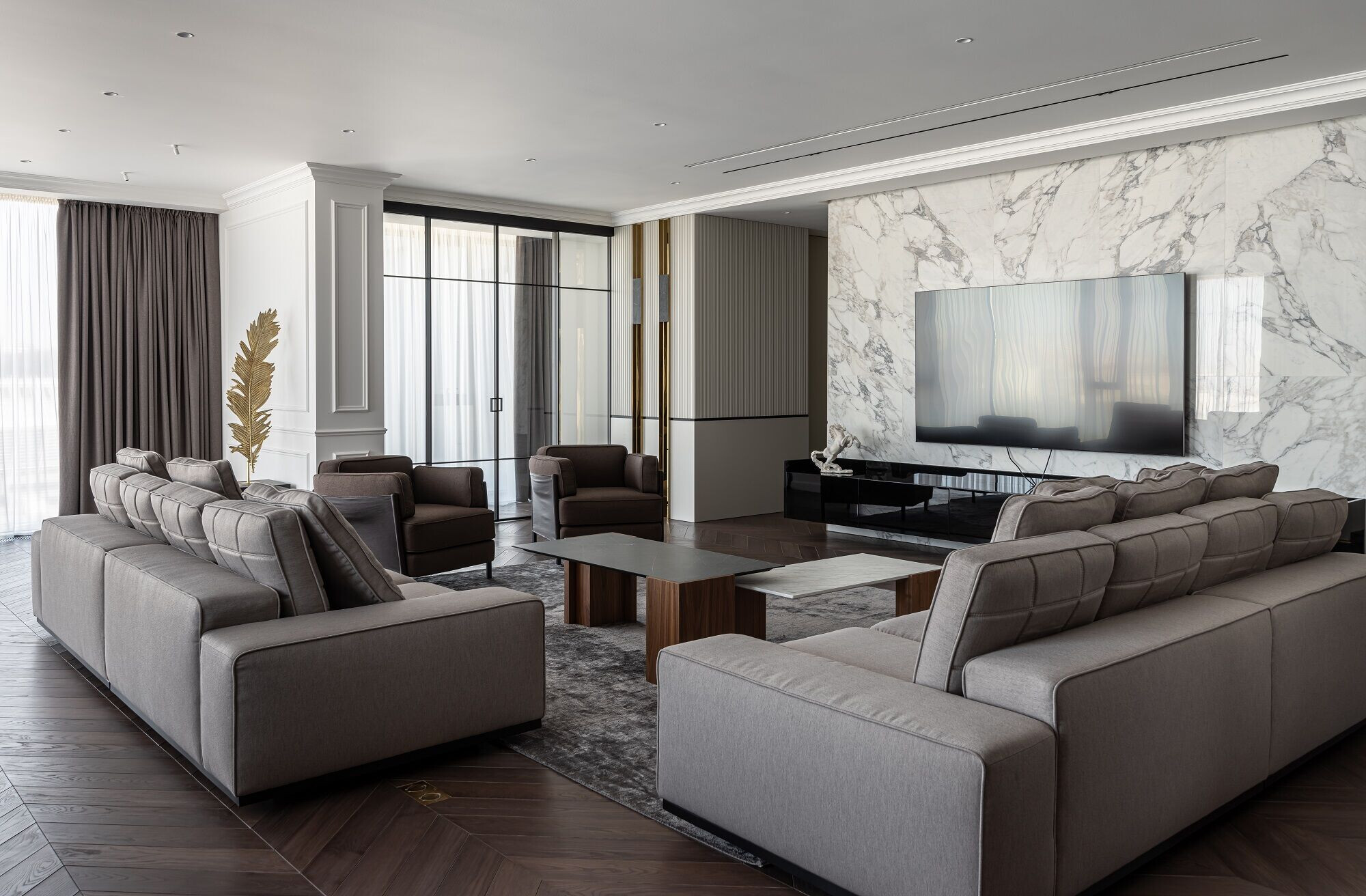 The bathroom is a spacious and modern room, equipped with high-quality materials and stylish details. The Italian FMG porcelain stoneware gives it an elegant look and long-lasting durability. The stunning Reflex bathtub, created using CrystalMood technology by Antonio Lupi, is the centerpiece of the room and perfectly combines with the ceramic coating. The Fantini copper faucets add an exclusive touch to the design.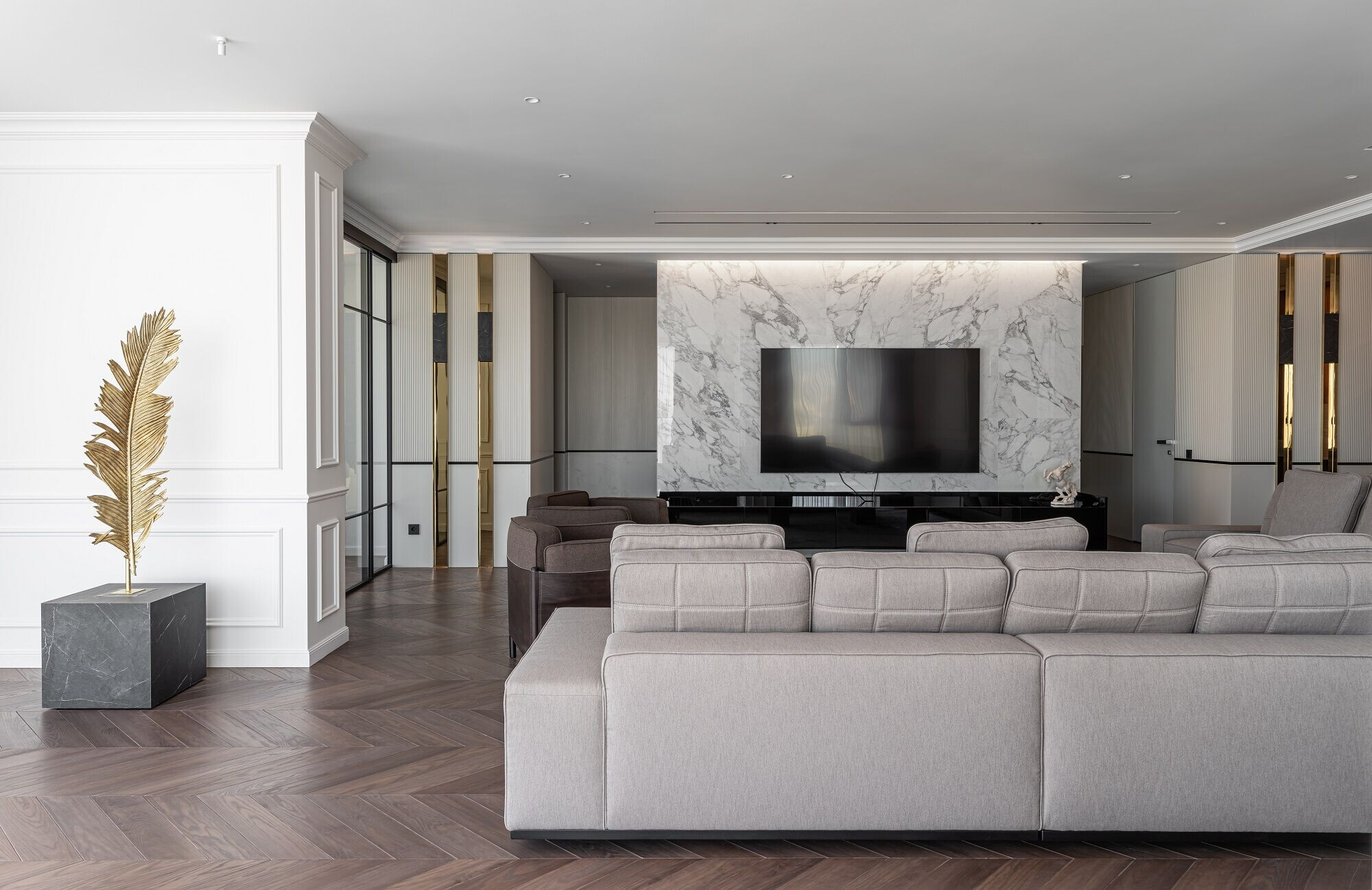 The living room is the largest room in the apartment and the center of the home. It features pastel colors with modern and classic elements, creating a comfortable and cozy space. The living room lighting comprises Delta Light track lighting and Intra Lighting spotlights, adding to the cozy ambiance of the room.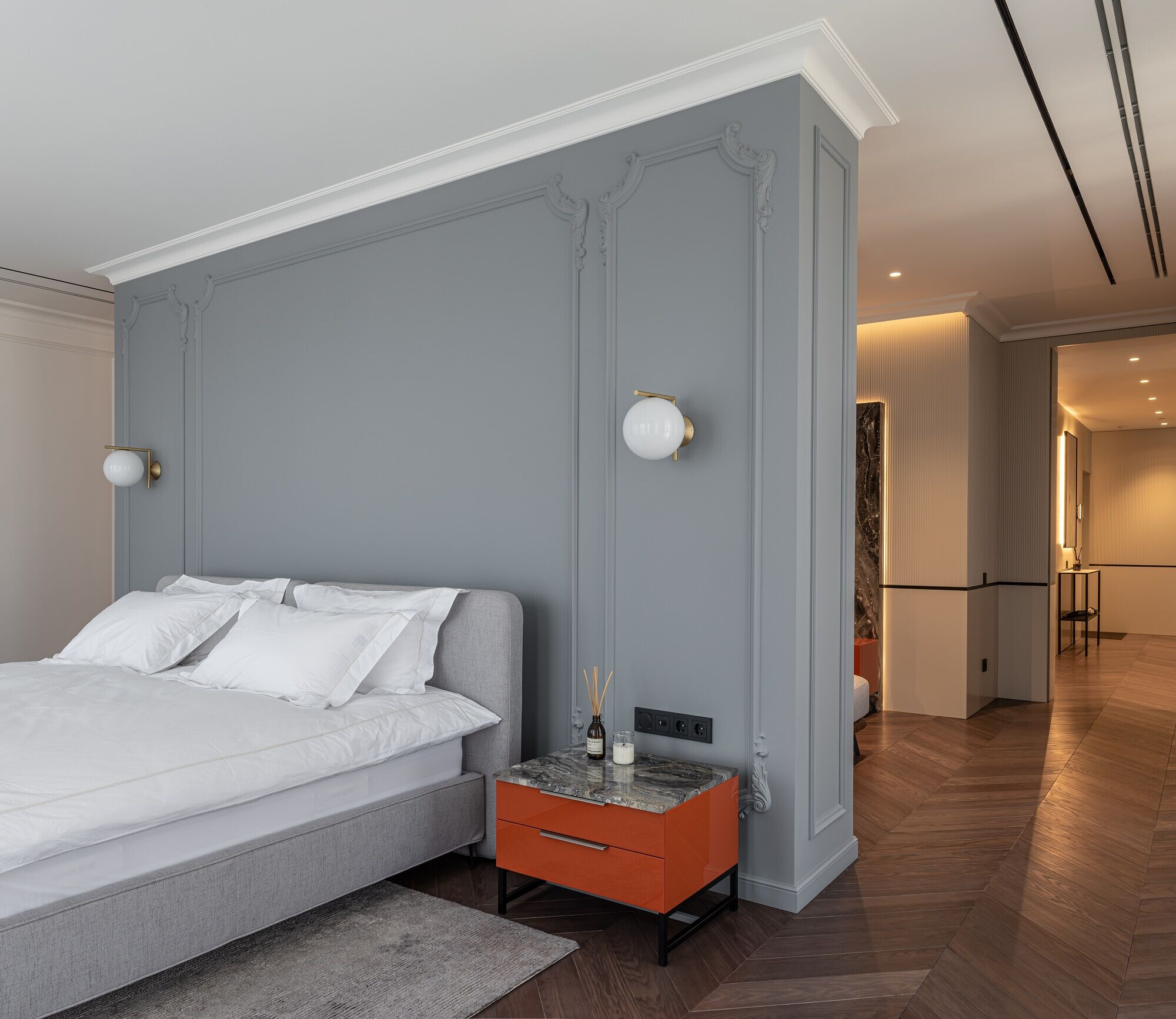 The bedroom is divided into two zones to offer maximum comfort. The relaxation area centered on a marble pano is perfect for entertainment and relaxation, while the second zone with the bed ensures optimal insolation throughout the day.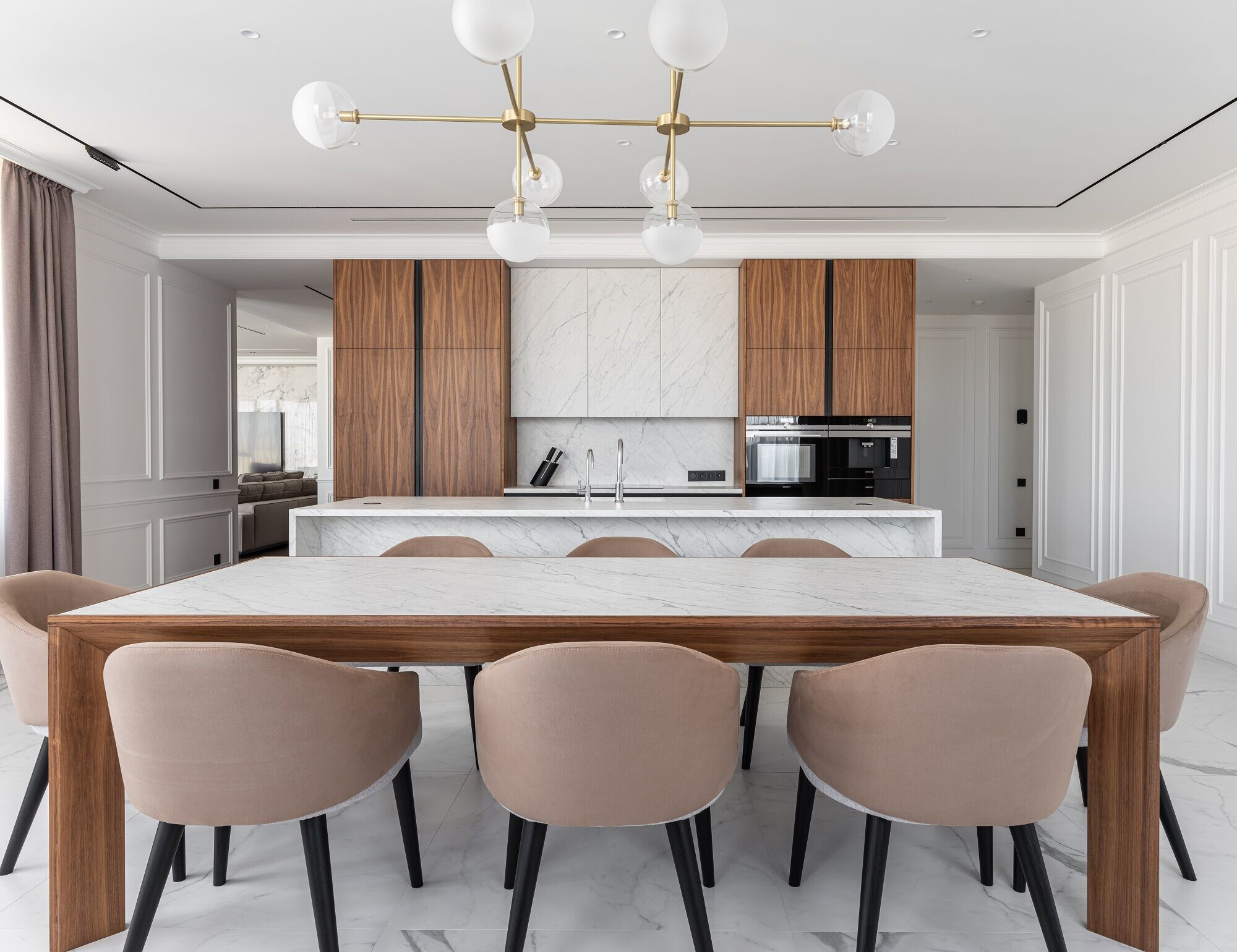 The bedroom also features a separate entrance through the wardrobe and a minibar in the recreation area, providing additional comfort for the residents of the apartment. The apartment also boasts a smart home system from Loxone, offering underfloor heating in the bathroom, shower cabin with lighting, and convenient control of window darkening, making life more comfortable for its occupants.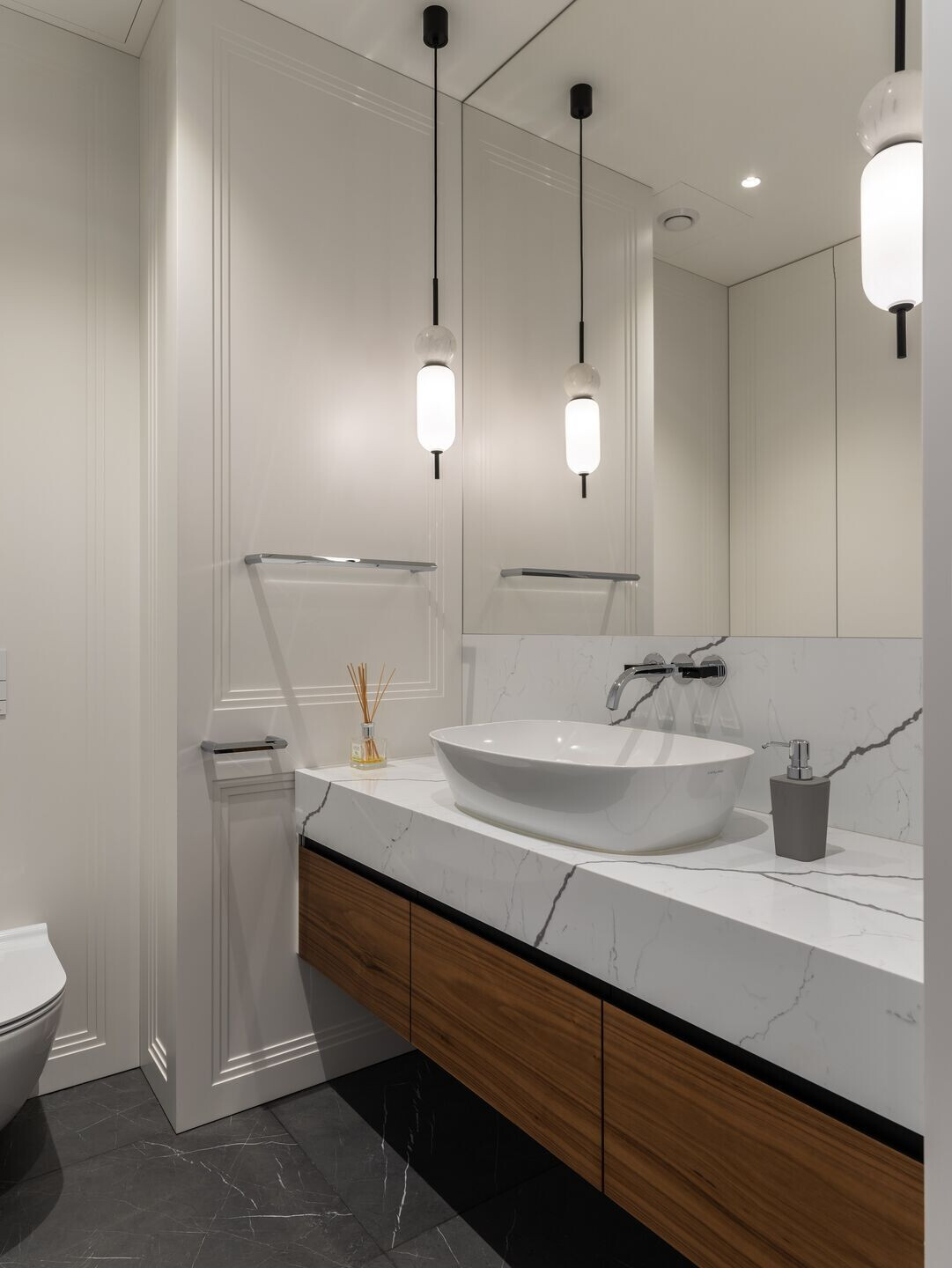 The custom-made furniture in this apartment is of superior quality, adding to the unique style and character of the interior design.