Giorgia Dennerlein of the Loto Ad Project firm has collaborated with Matteo Thun to design the Grandview Suites Ludus Magnus of the Hotel Palazzo Manfredi.
Giorgia Dennerlein has designed the suites of the Hotel 5 Stelle Lusso Palazzo Manfredi, in a lavish building, situated on the remains of the Ludus Magnus, from which it takes its name and was renovated by Matteo Thun.
This is a collaboration, in which Giorgia Dennerlein took care of the interior, while Matteo Thun the exterior.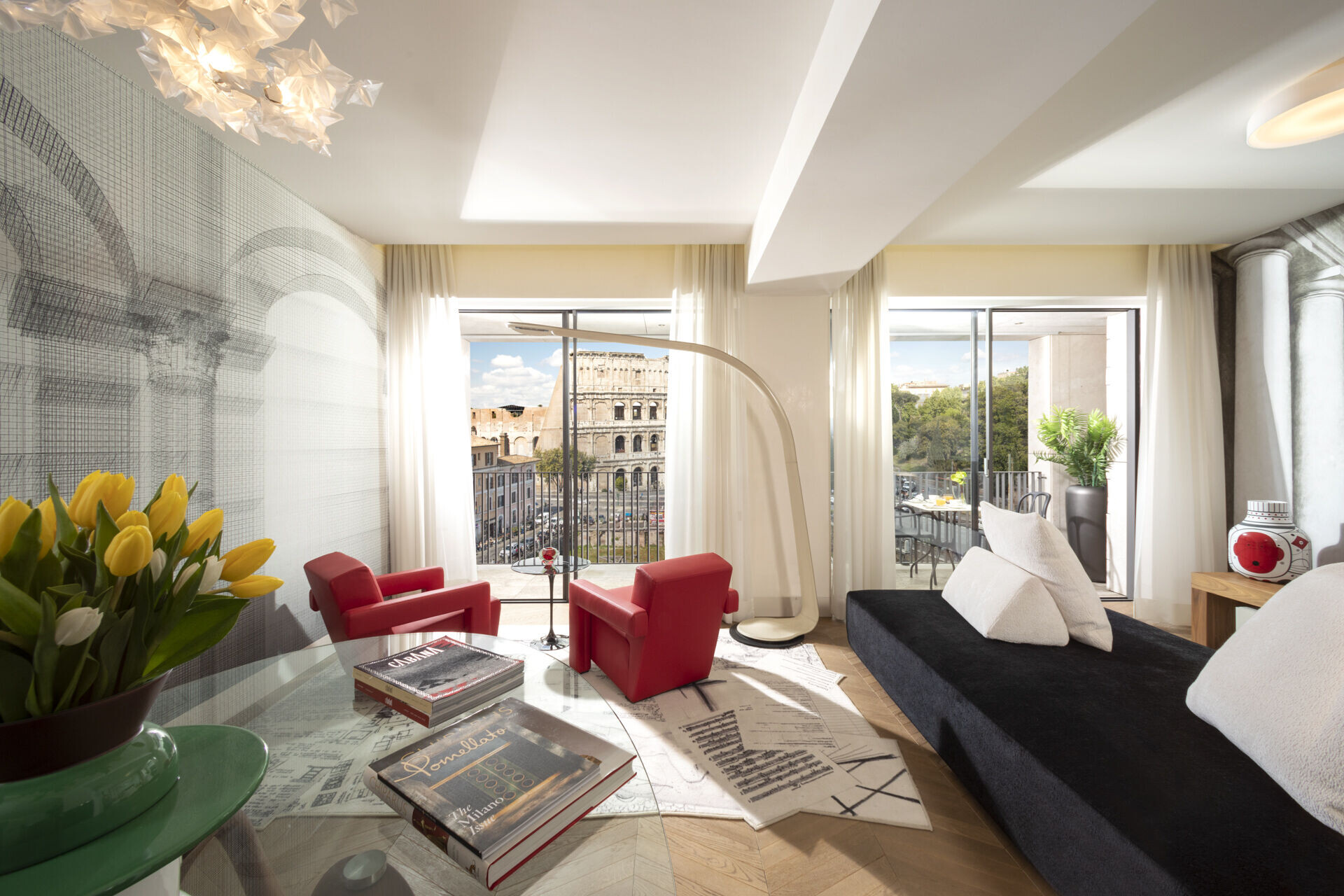 Matteo Thun has created a rationalist project, where a rectangular mesh in travertine, emphasises the façade, trying almost to distinguish itself from the Colosseum, symbol of the Eternal City, This rigid and irregular mesh frames the openings in full height and a narrow exterior gallery, situated between the structure and the windows, offers a magnificent view of the Ludus Magnus.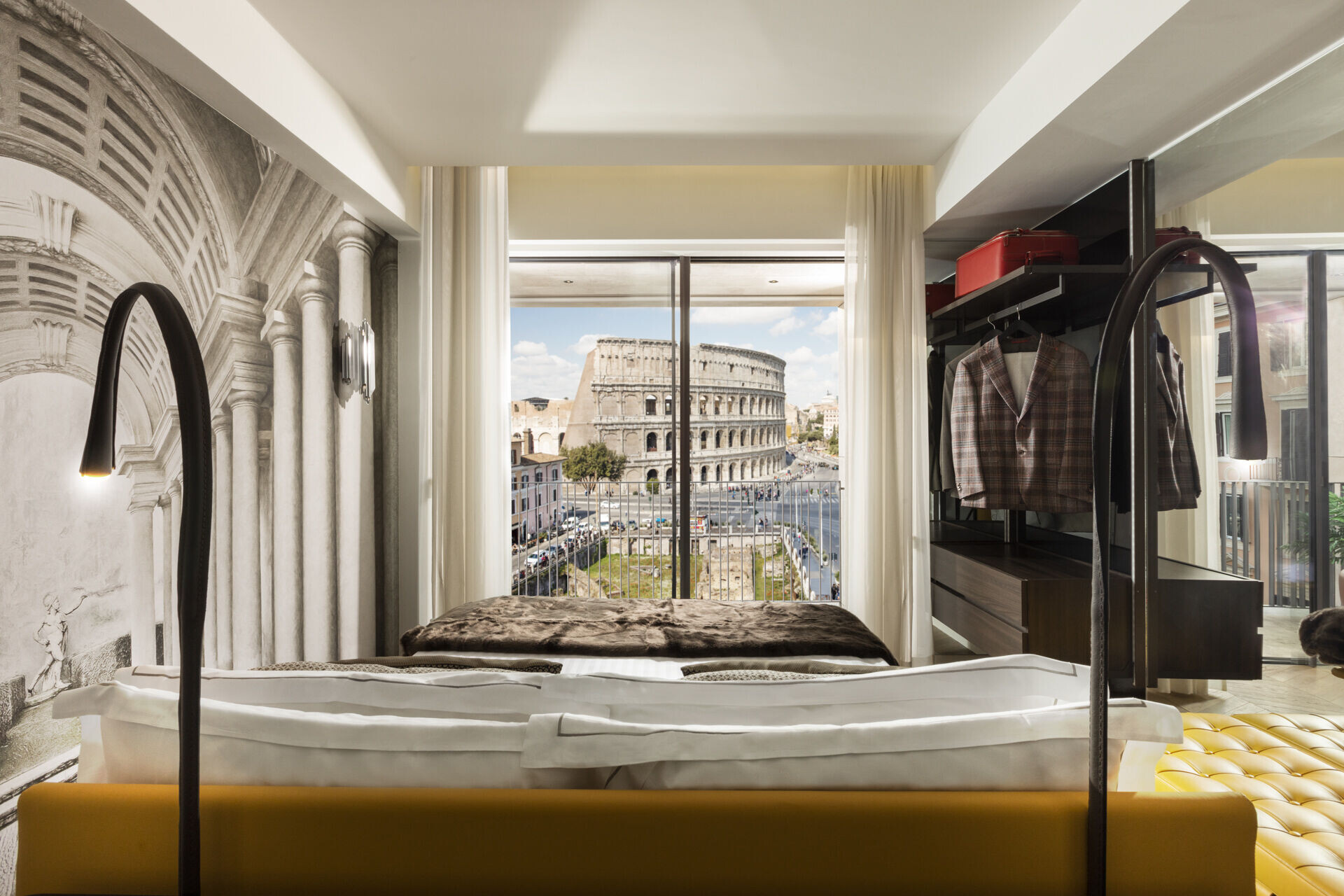 The classical nature of the façade is emphasised by the choice of travertine, a type of marble typically used in the Imperial Roman era. It is rough, smooth or manufactured and can also be found in the interior, for example, in the hall, the staircase and the common spaces.
The building blends in well with its environment and its architecture, despite being modern, sits harmoniously in its surroundings.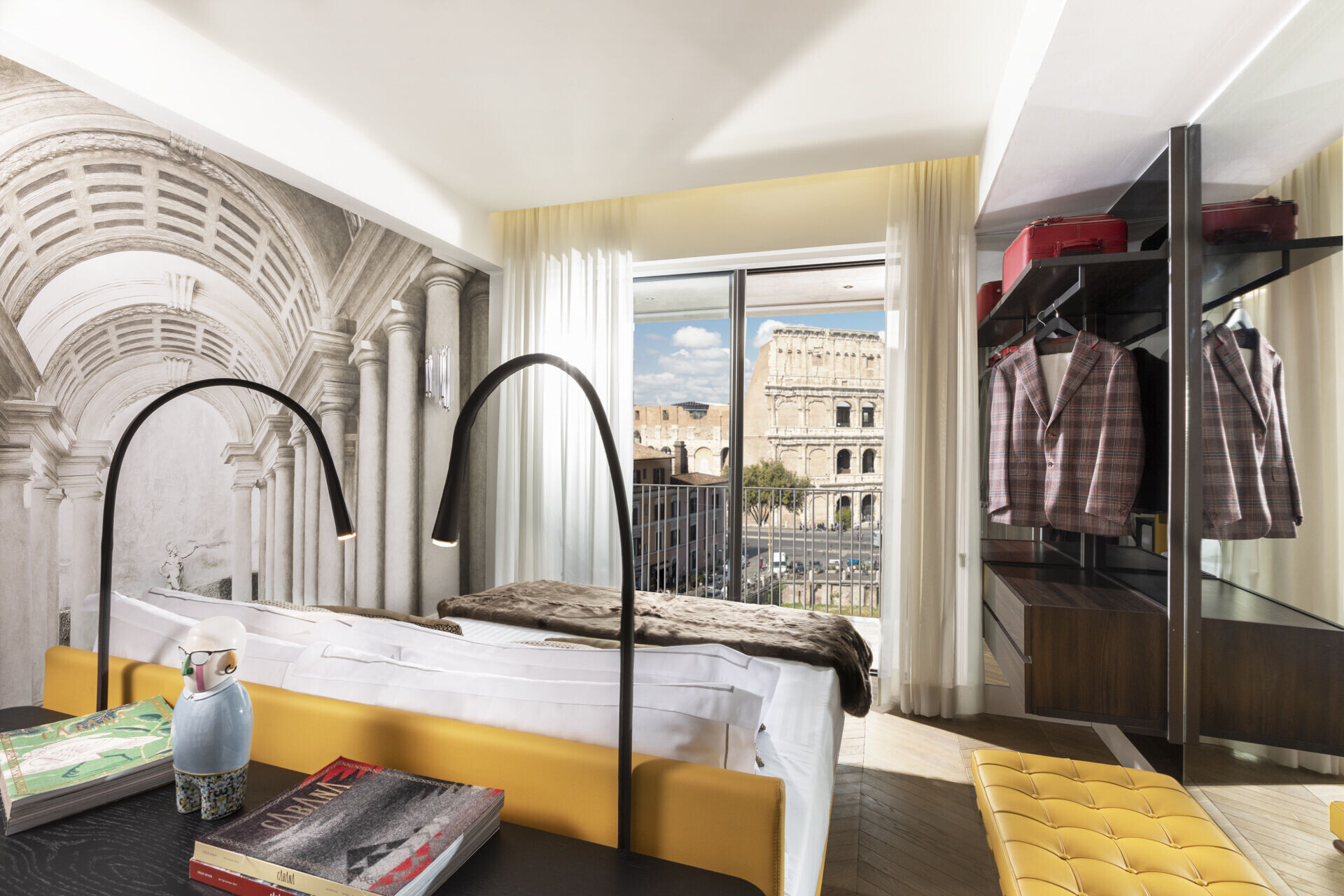 The Conte Manfredi family, owners of Palazzo Manfredi, have purchased apartments within this imposing building. These apartments are to be used as suites for the adjacent hotel and the project was entrusted to Giorgia Dennerlein.
The apartments are of different sizes, between 45 and 100 m2. The suites are considered one large room, in which glass panels break up the space.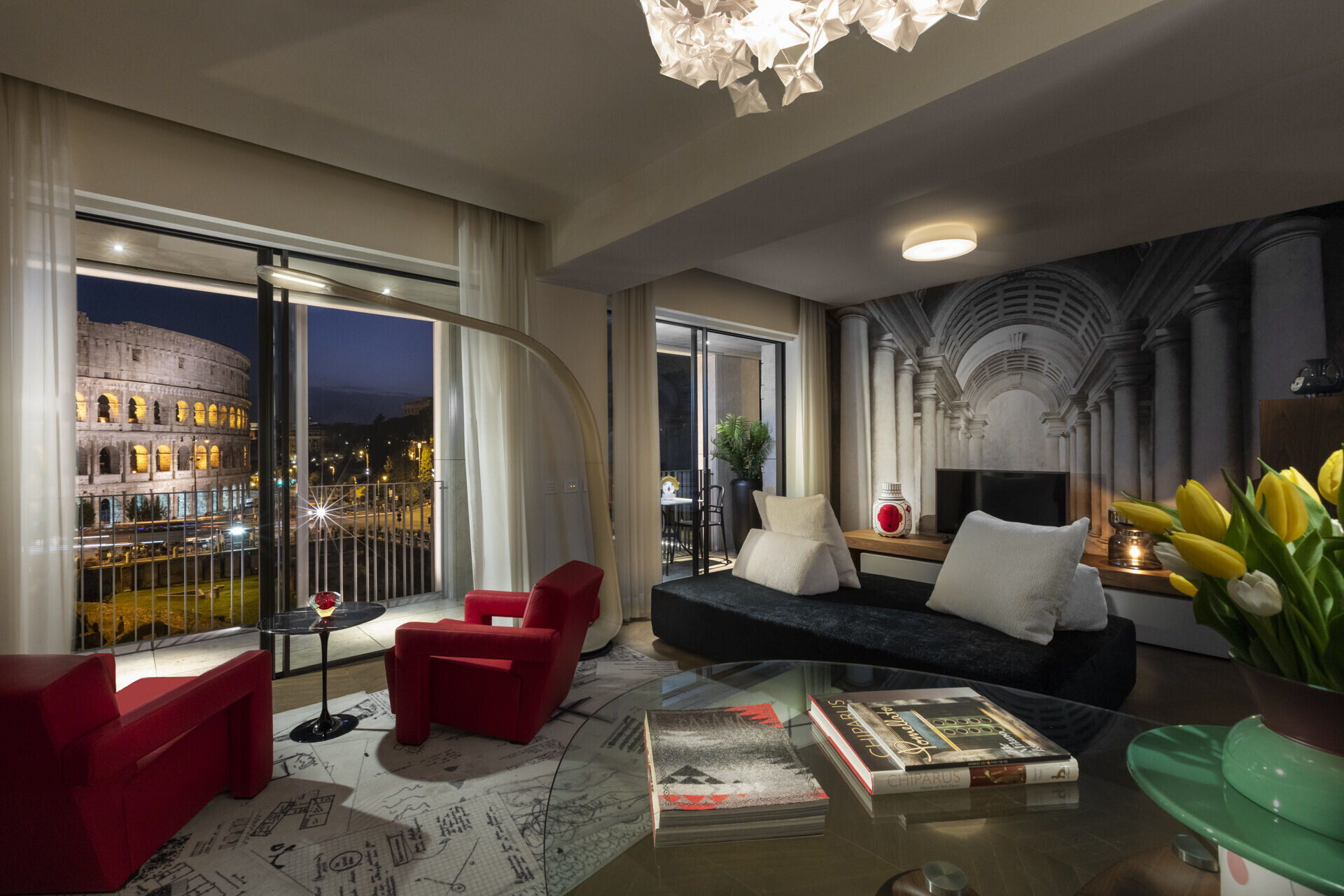 The sleeping area and the wellness area, both with bath and shower, overlook the Colosseum and in the larger apartments even the living area benefits from marvellous views.
For each suite, furniture, finishings and a variety of fabrics have been carefully chosen, to give each space its own individual personality.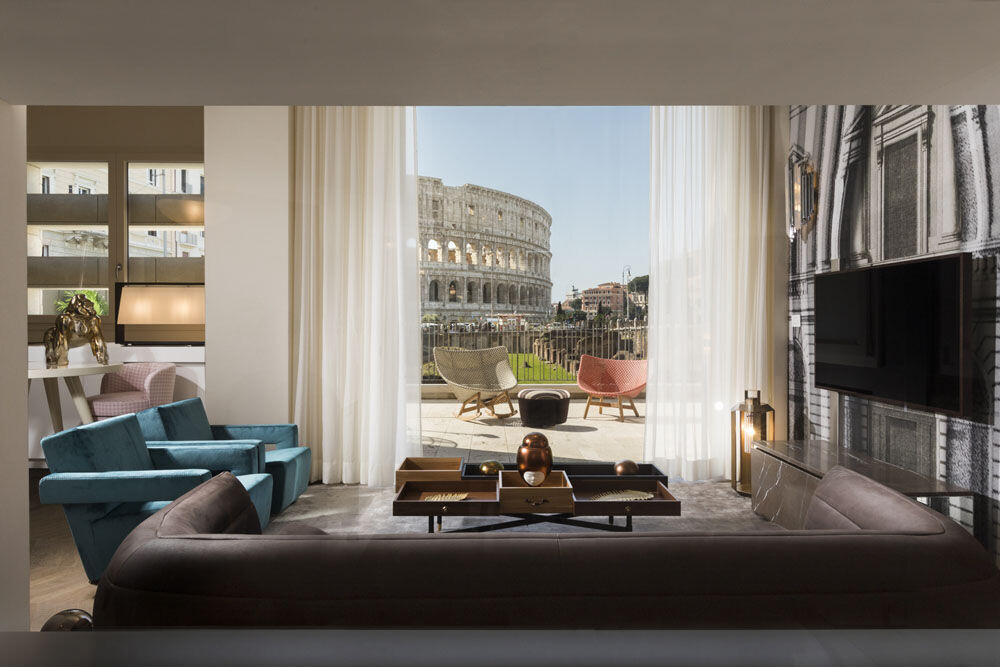 All the materials that have been chosen reflect the era of the 1900s, while the walls evoke landscapes and more classical themes, to help bring the surrounding architecture into the interior.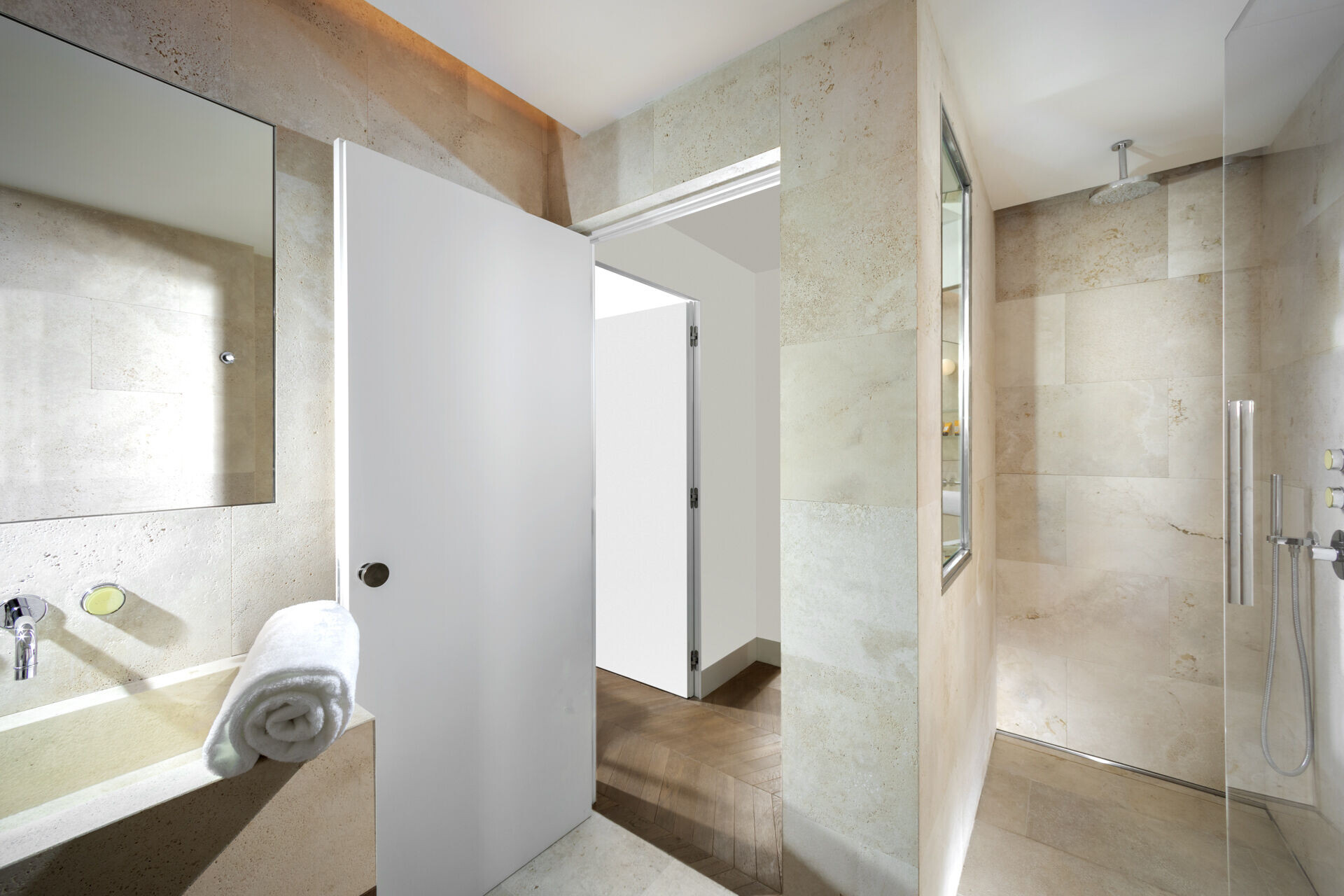 The modern design, high quality finishes, the colours and the upholstery, as well as automated electrical system, heating system and sound system, create an environment in line with the 5 star Lusso Palazzo Manfredi which the 5 suites represent.
The guests will find themselves in a luxurious, modern, hi-tech setting, but at the same time at the foot of one of the largest archaeological sites in the world.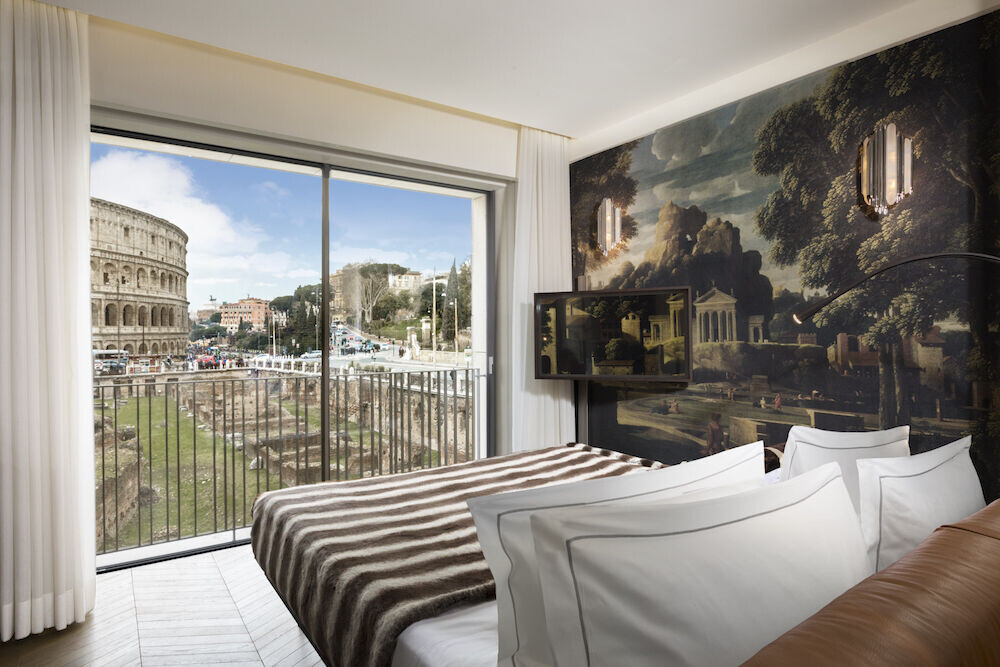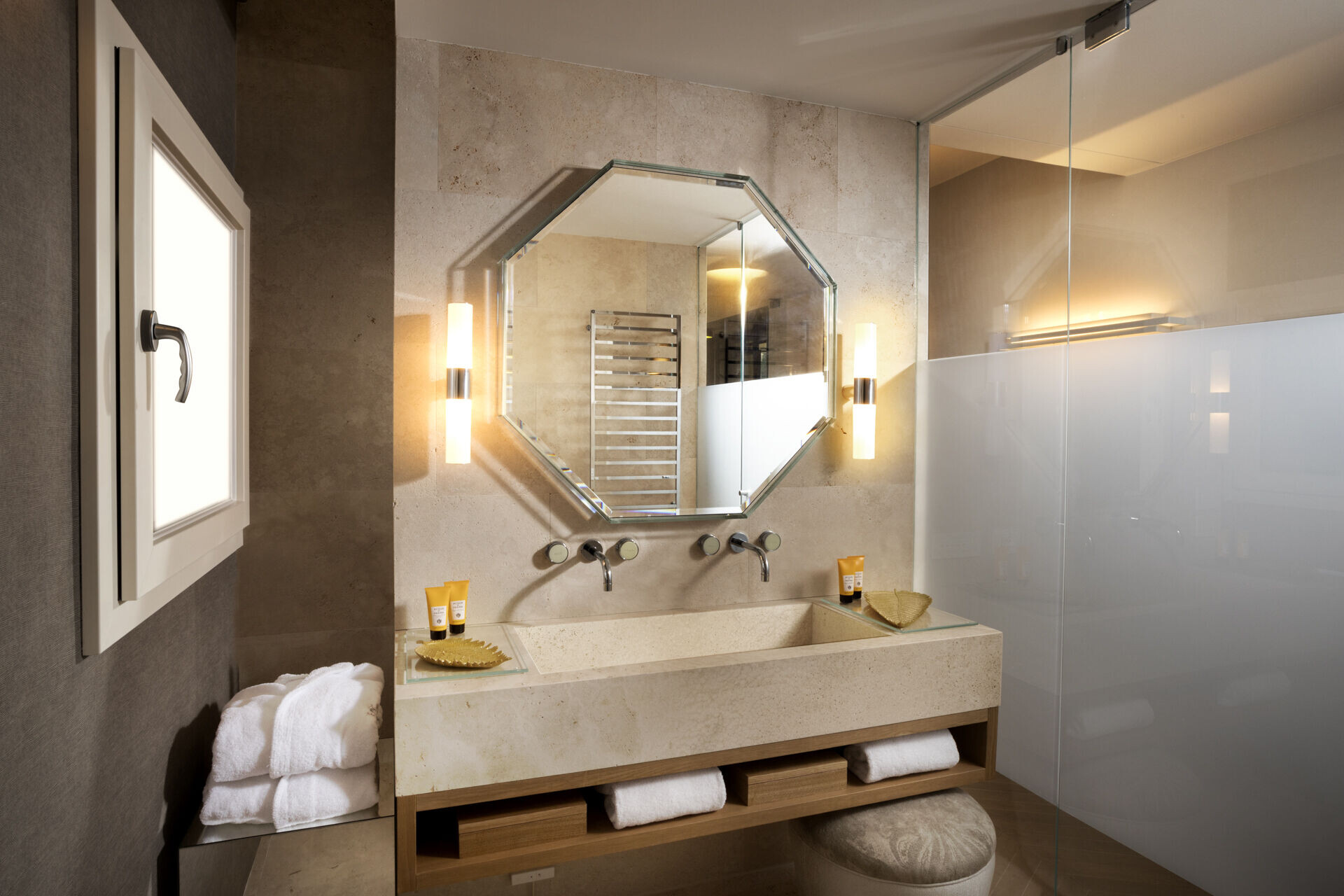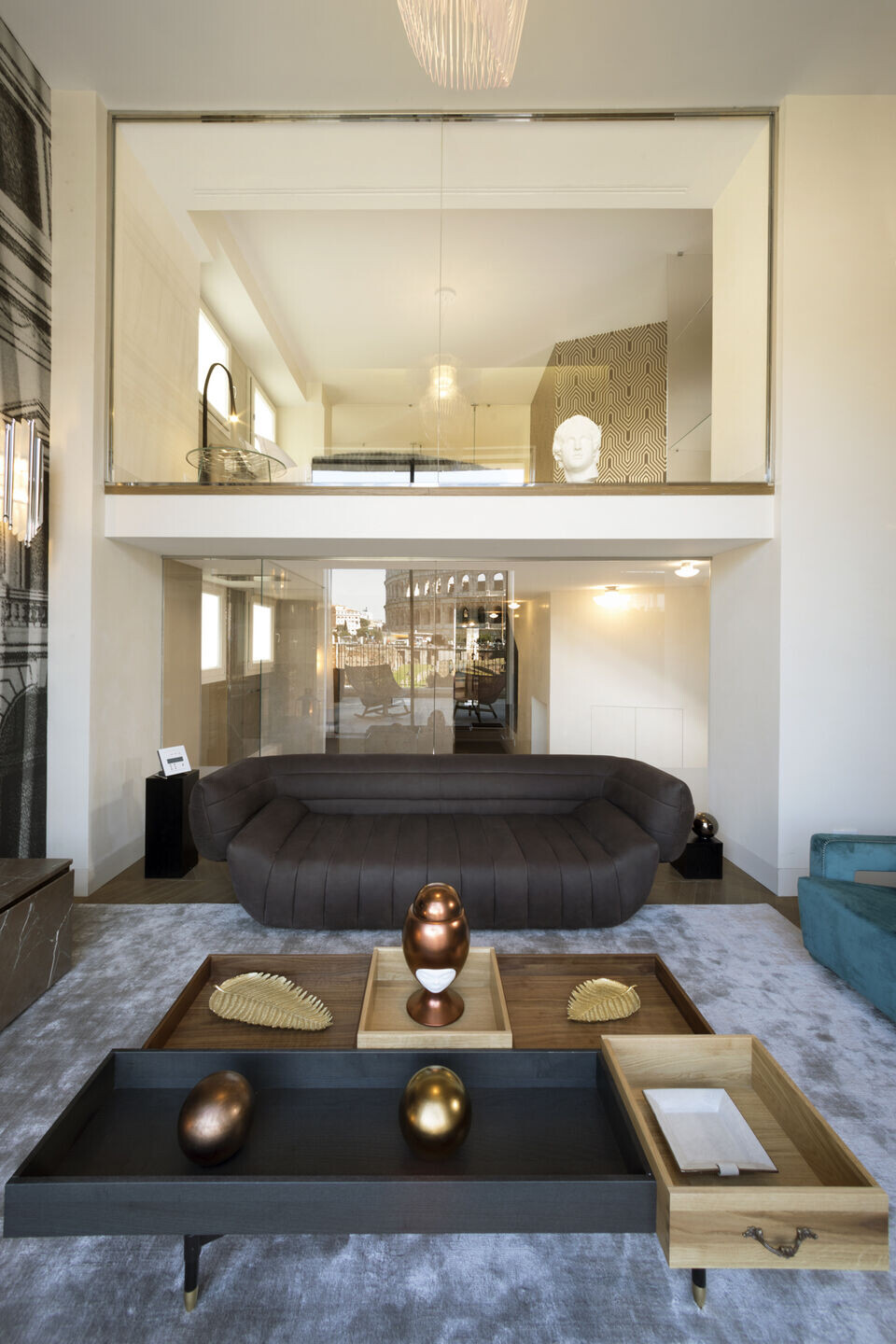 Material Used :
1. Porro: Walk-in wardrobes and beds
2. Baxter, Edra, Flexform: Sofas
3. Cassina: Armchairs
4. Knoll: Tables
5. Moog: Coffee tables
6. Fontanarte, Contardi, Penta: Lights
7. Glamora, Wall&deco, Wallpaper: Wallpaper
8. Glass Italia: Mirrors
9. Zucchetti: Taps
10. Angelici Glassworks
11. Bosa Ceramiche: Giftware
12. Shake: Bookcases