A leader in automotive service equipment provider, Panca Jaya Setia (PJS) has moved their workspace into their new mid-rise headquarter located in Daan Mogot, Jakarta, Indonesia. Insada Integrated Design team has been tasked with designing the 5,600 sqm, 5 story interior space to accommodate their current team and future ventures and expansion of the team.
Lobby, lounge, and receiving rooms occupy the first floor of the workspace. The second floor hosts large meeting rooms and open offices. The third floor features a function room, which connects to the bar lounge area. The first three floors of the headquarters also host exhibition spaces facing the main street. The first floor of these exhibition spaces showcasing their heavyweight items, while the other two display the rest of the PJS' expansive product catalog. Meanwhile, the fourth and fifth floor of the headquarters is the main core of the PJS office which is complete with interconnected double height space, working lounge, open office, meeting rooms, and enclosed director's rooms.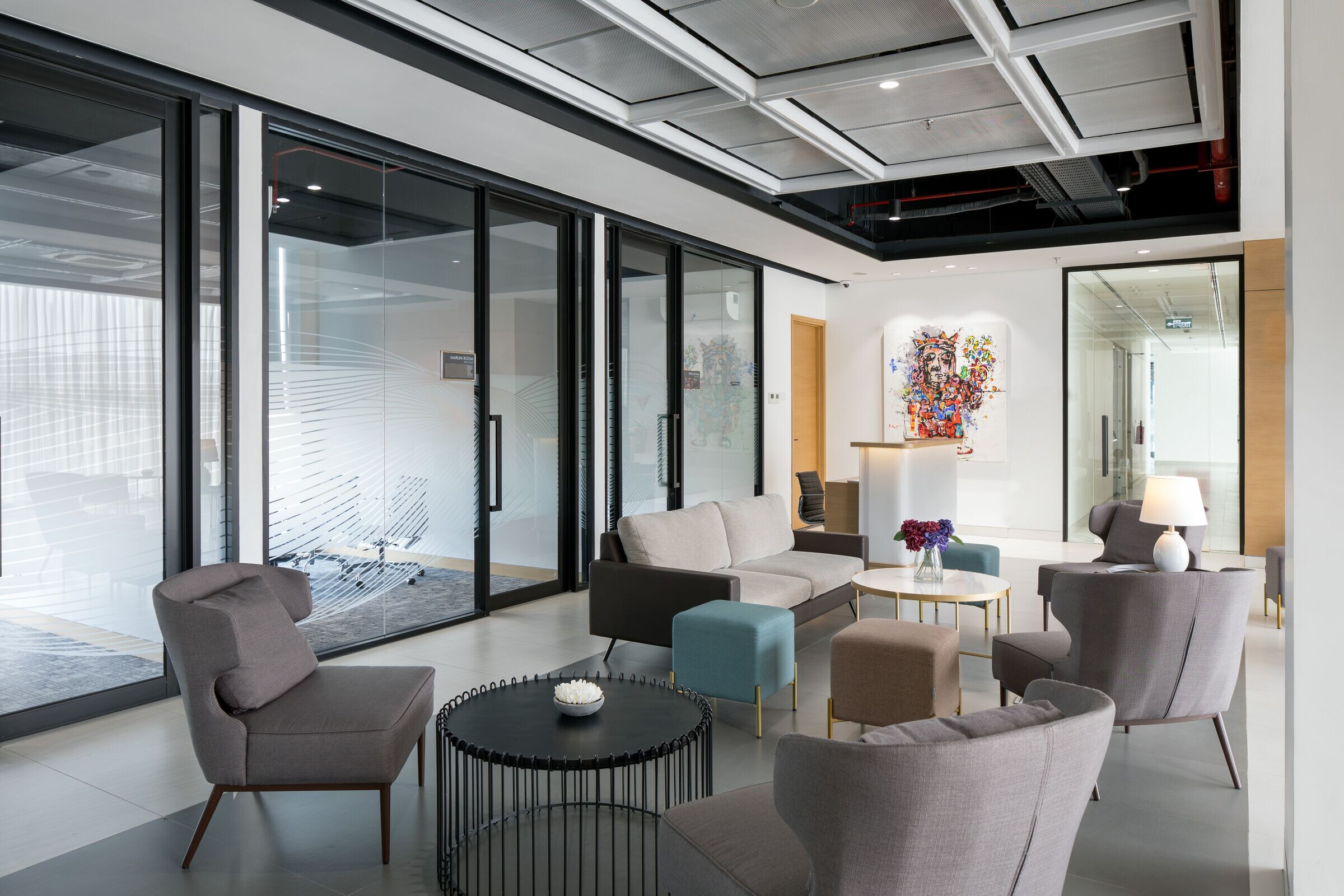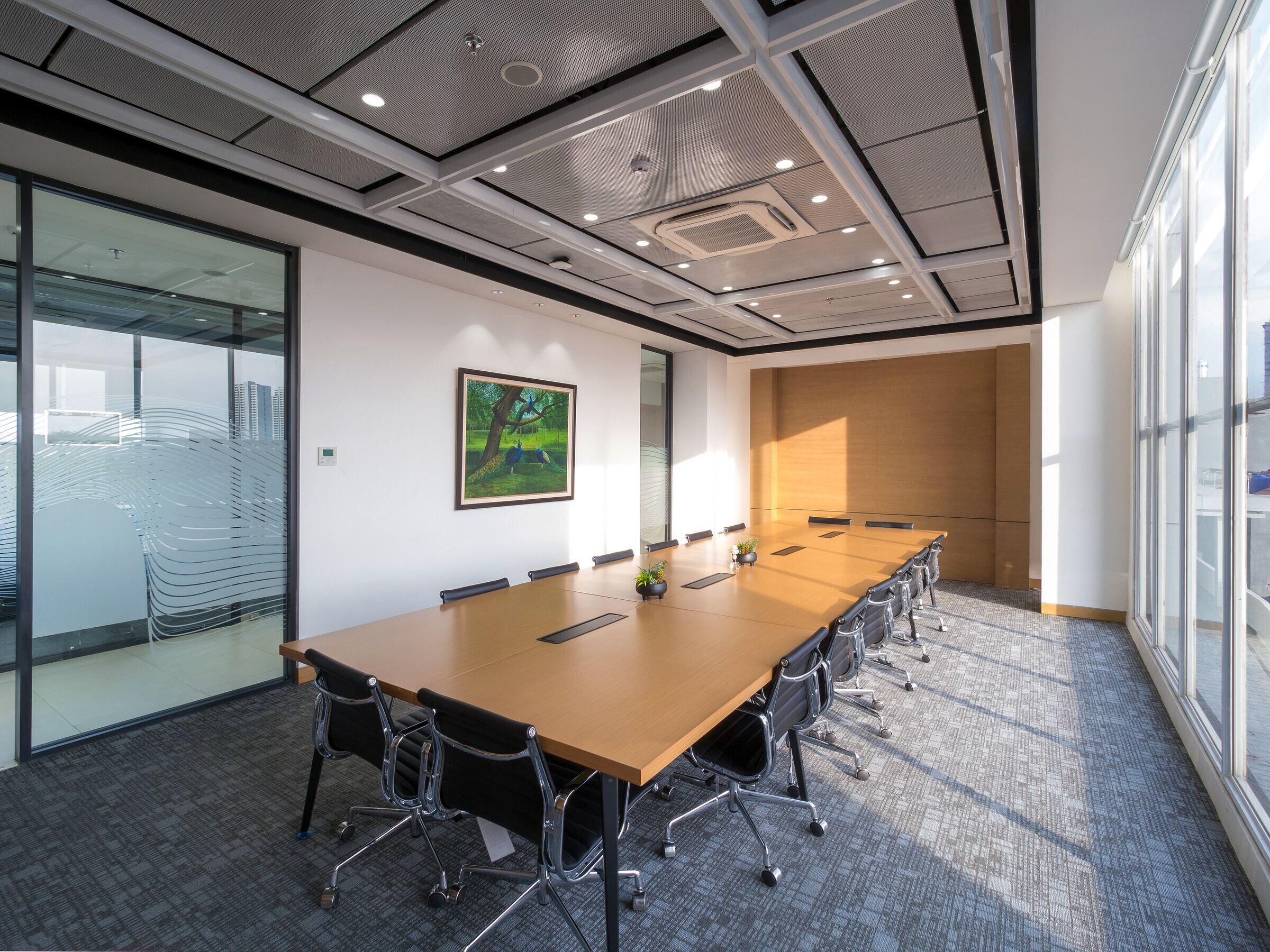 Throughout, Insada implements a sleek modern industrial interior look. Combination of contrasting monochromatic paint color, warm wood veneer, and reflective glass accent walls is consistent throughout the general spaces.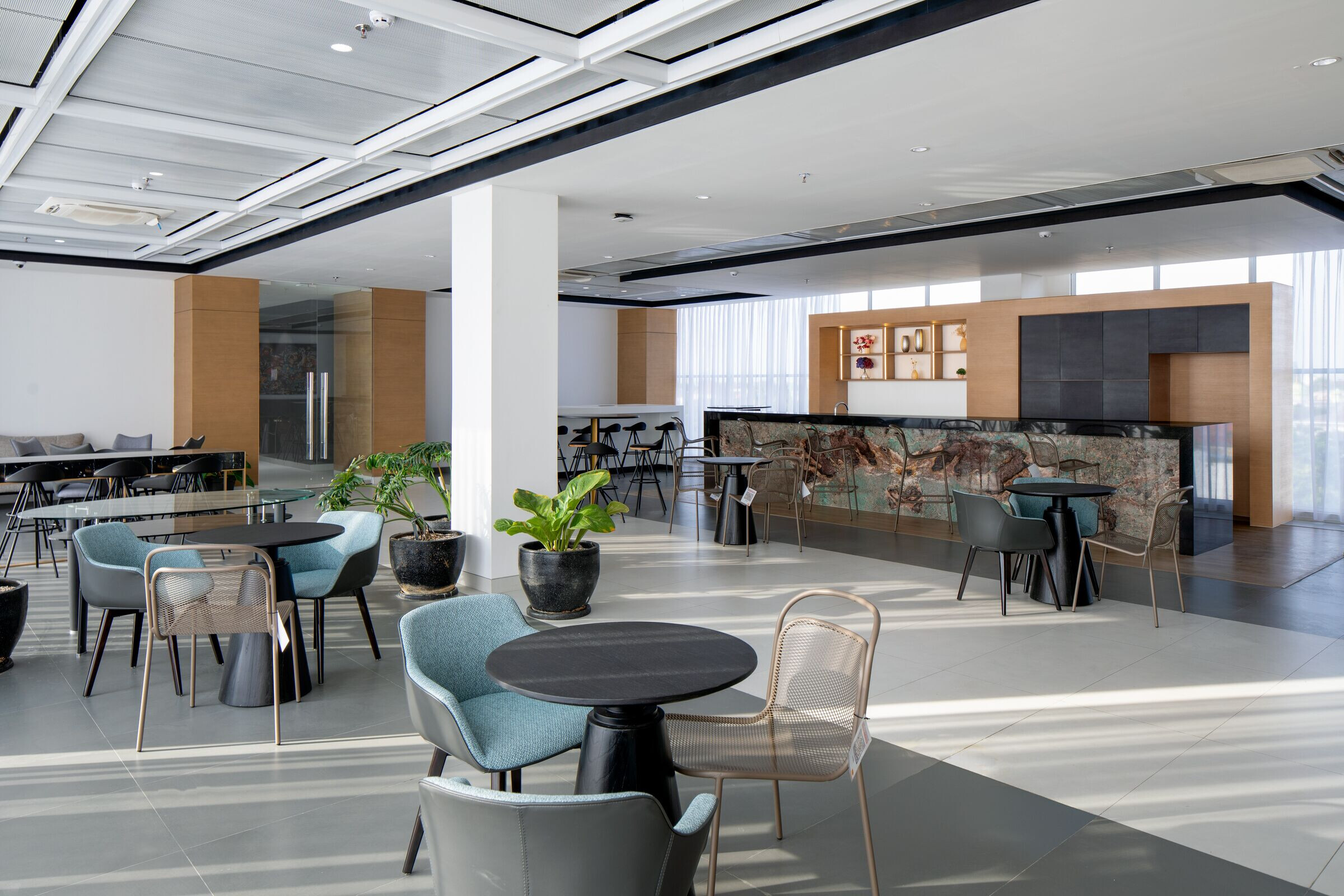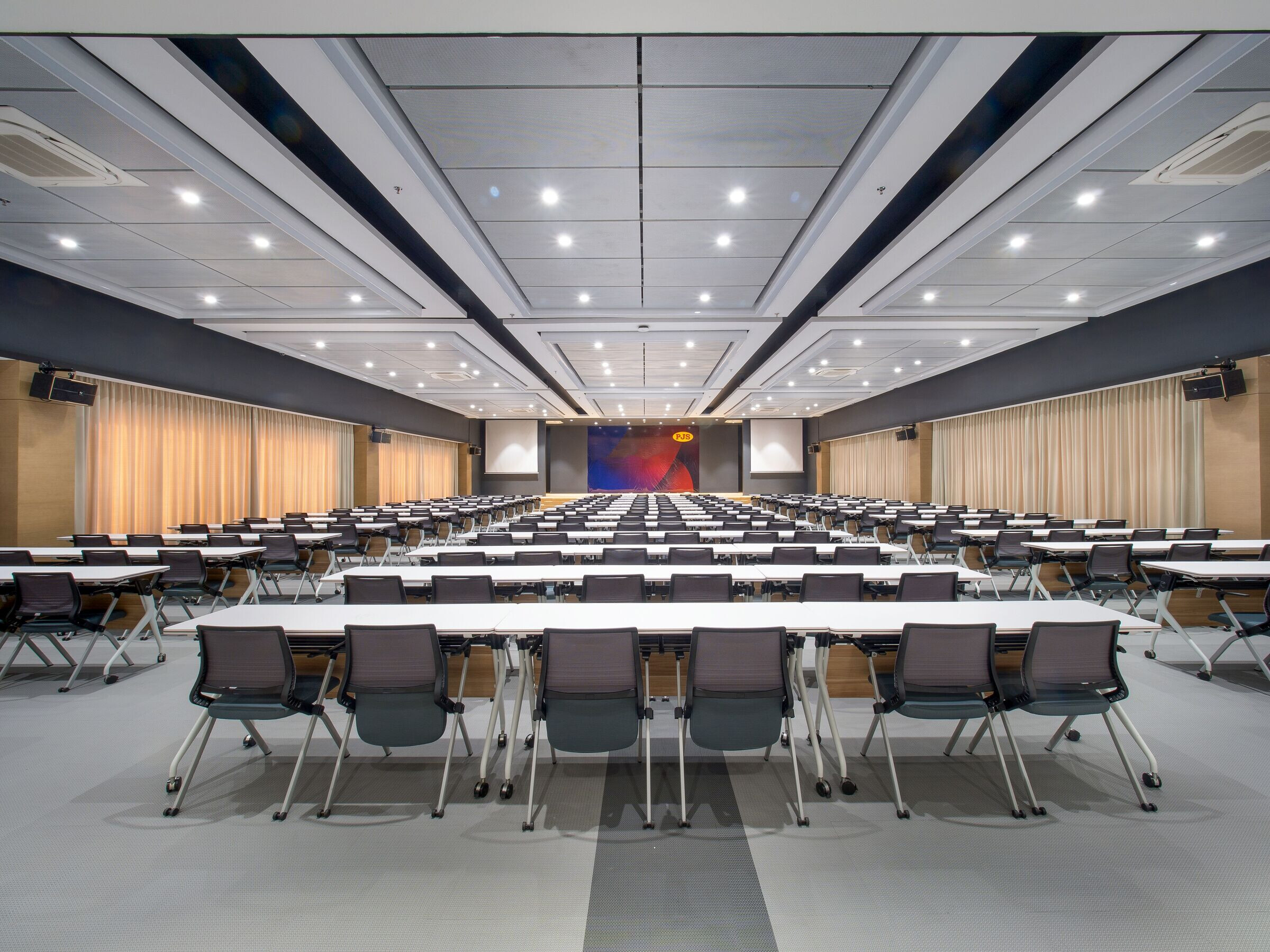 Strategically painted exposed ceilings, emphasized with bent aluminum profile, powder coated perforated panels, and transitions in homogeneous tile floor colors help define spaces whenever. Meanwhile, back painted glass with bold colors were brought to bring life to the space as well acting as a interior wayfinding surfaces. Variety of marble selection is used on select surfaces such as reception table, lounge bar faces and counter tops to bring a sense of warmth and luxury.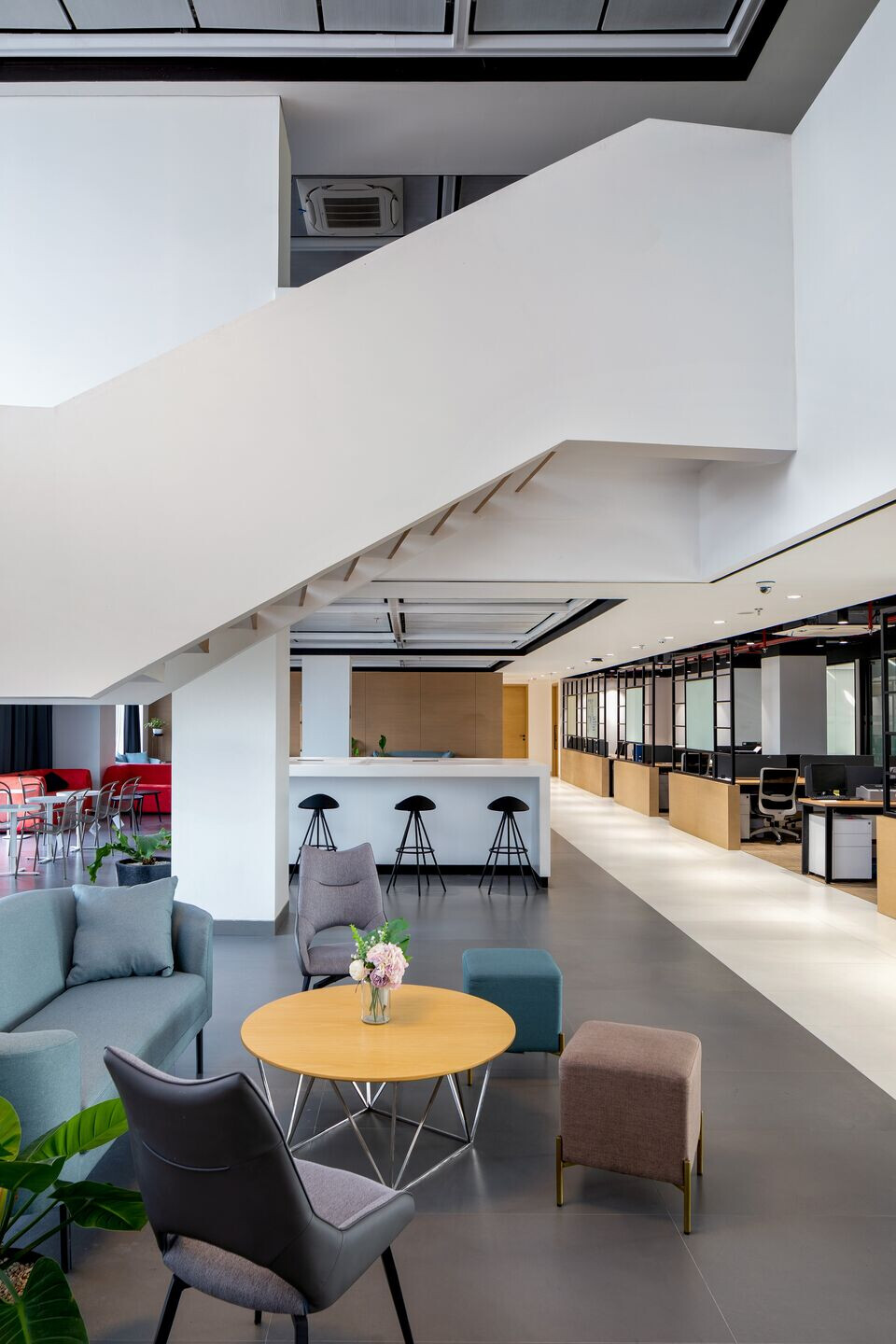 Team:
Designers & Photo Credits: INSADA Integrated Design Team