RKTB's addition to P.S. 70Q proves that a new school can attractively fit within the historical context of a neighborhood while also being functional. Its segmented bays and the undulations of its façade correspond with the size and shape of the row houses on the block, allowing it to continue the aesthetic of the neighborhood with gentle curves that play off their rhythm. Innovative metal sunscreens on the south-facing windows accentuate these curves and contribute to energy savings by allowing more sunlight into the building in the winter and shielding the sun in the summer.
Located in the ever-growing, diverse neighborhood of Astoria, Queens, RKTB's design for the new addition celebrates this diversity and sense of community through the installation of tiles, spaced evenly throughout the corridor and lobby, that greet the students at eye level with the words "good morning" in 26 of the languages spoken by the student body.
The new building accommodates an additional 600 students from grades Pre-K through 5, bringing the school's total capacity to 1700. A gymnasium and locker rooms are located in the cellar, while the first floor contains the upper part of the gymnasium, a new lobby and medical suite. New classrooms for kindergarten, pre-K, art and music are on the upper floors. Because of the size of the new addition the existing building is required to comply fully with the ADA law. All existing toilet rooms were replaced to accommodate the handicapped, existing mechanical systems were rehabilitated, and a new elevator was installed to serve all floors of both the new and existing buildings. The addition also replaces external, temporary classrooms, allowing the children to travel indoors from class to class regardless of the weather. The freed-up space outdoors has been used to create a teaching garden as well as a paved athletic track.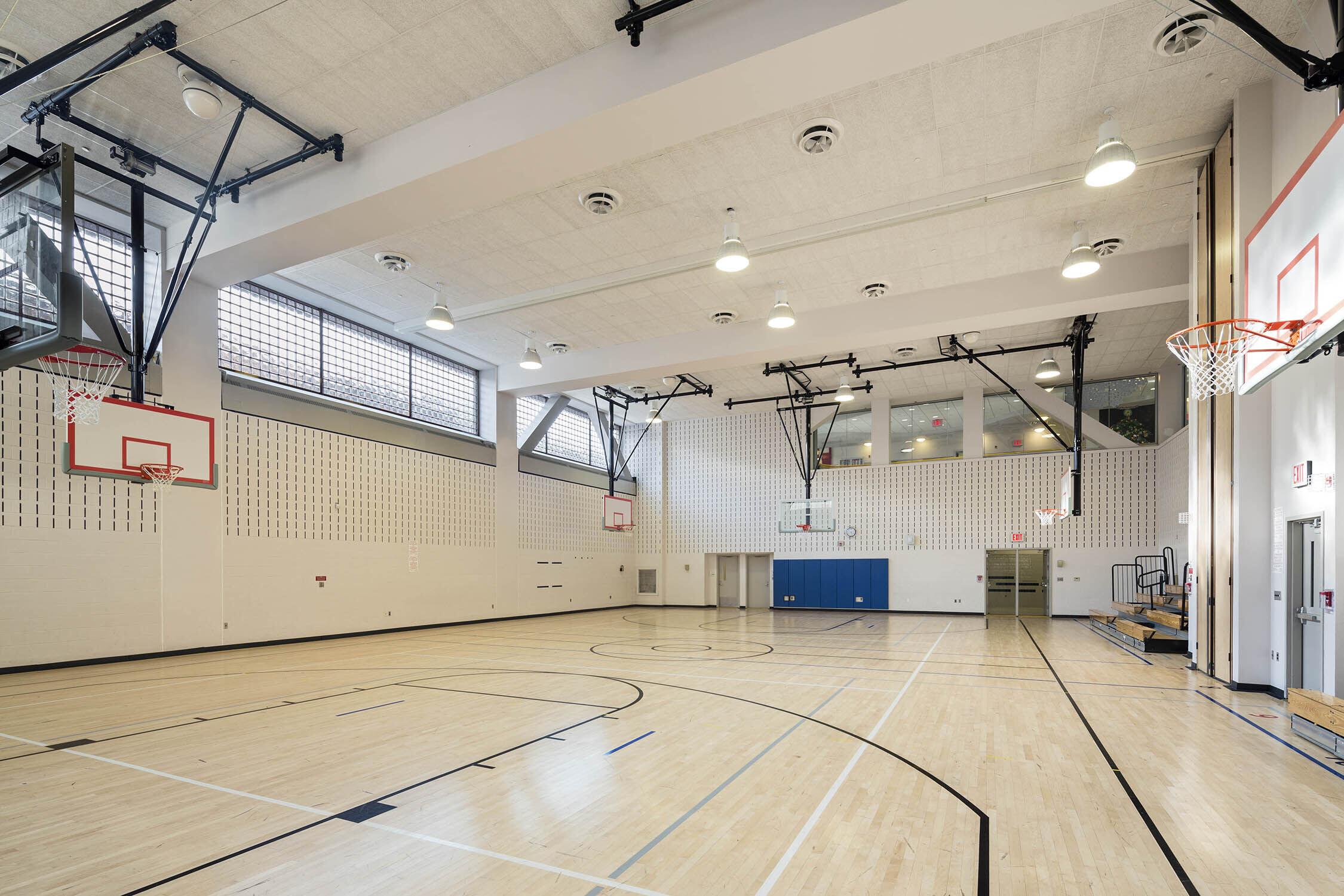 The design complies with NYC Green Schools Guide sustainability standards and was closely modeled on the LEED point system.