The Seaview House is located in the southern coast of County Wexford in Ireland, 700 meters from the sea coast and 4 km of the fishing village of Kilmore Quay.
The brief for this project asked to convert the existing building into a bright contemporary/flamant style seaside bungalow.
The existing bungalow was built in the mid-seventies. The layout was not functional and neglected the solar orientation and the fantastic sea views.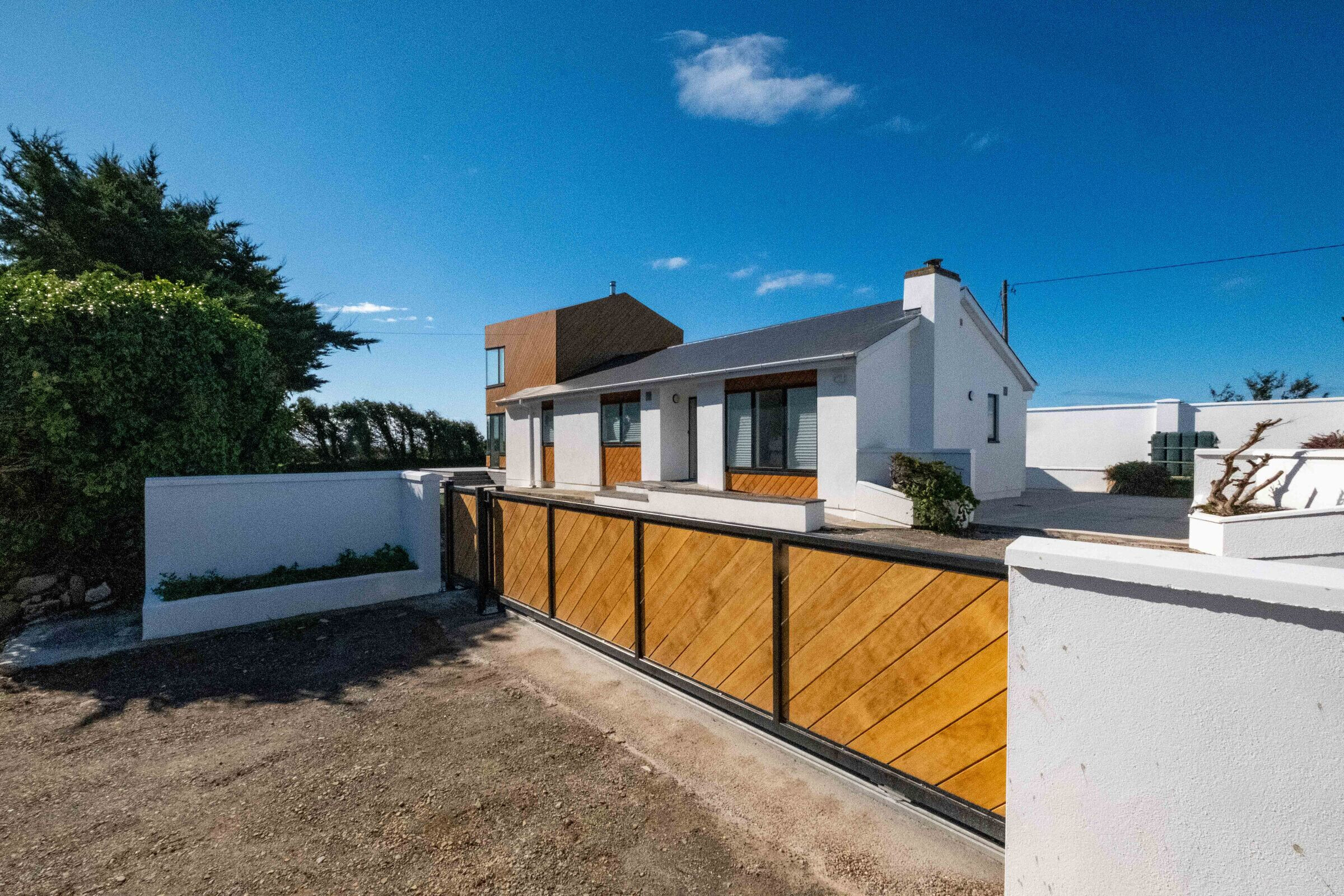 The design proposed to mimic the volume of the old bungalow with the intention of raising the house to overlook the landscape while providing breath-taking views of the sea and the Saltee Islands.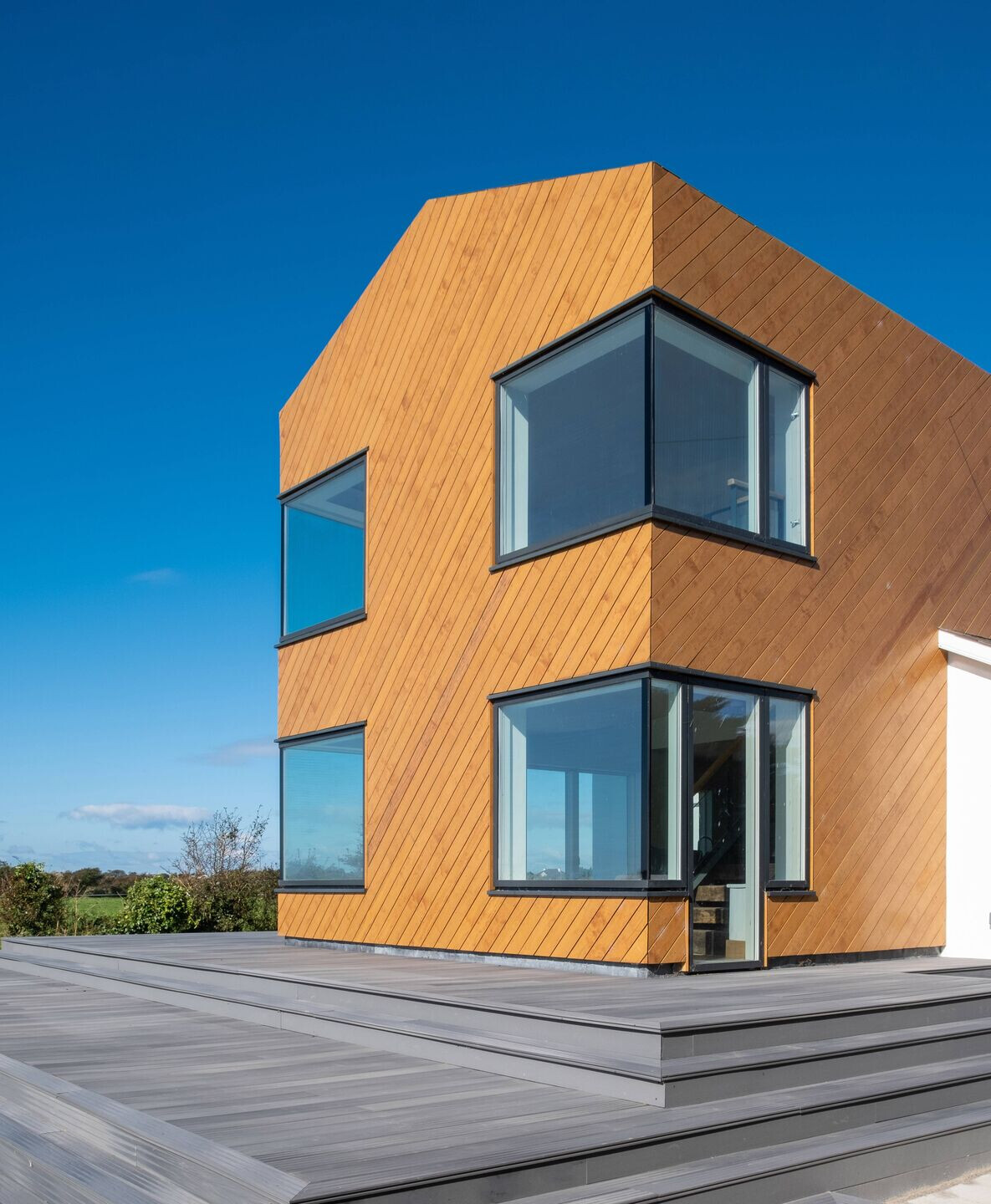 This bold prolongation of the existing house converted what was a typical 1970's Irish bungalow into a modern twenty-first-century vibrant home.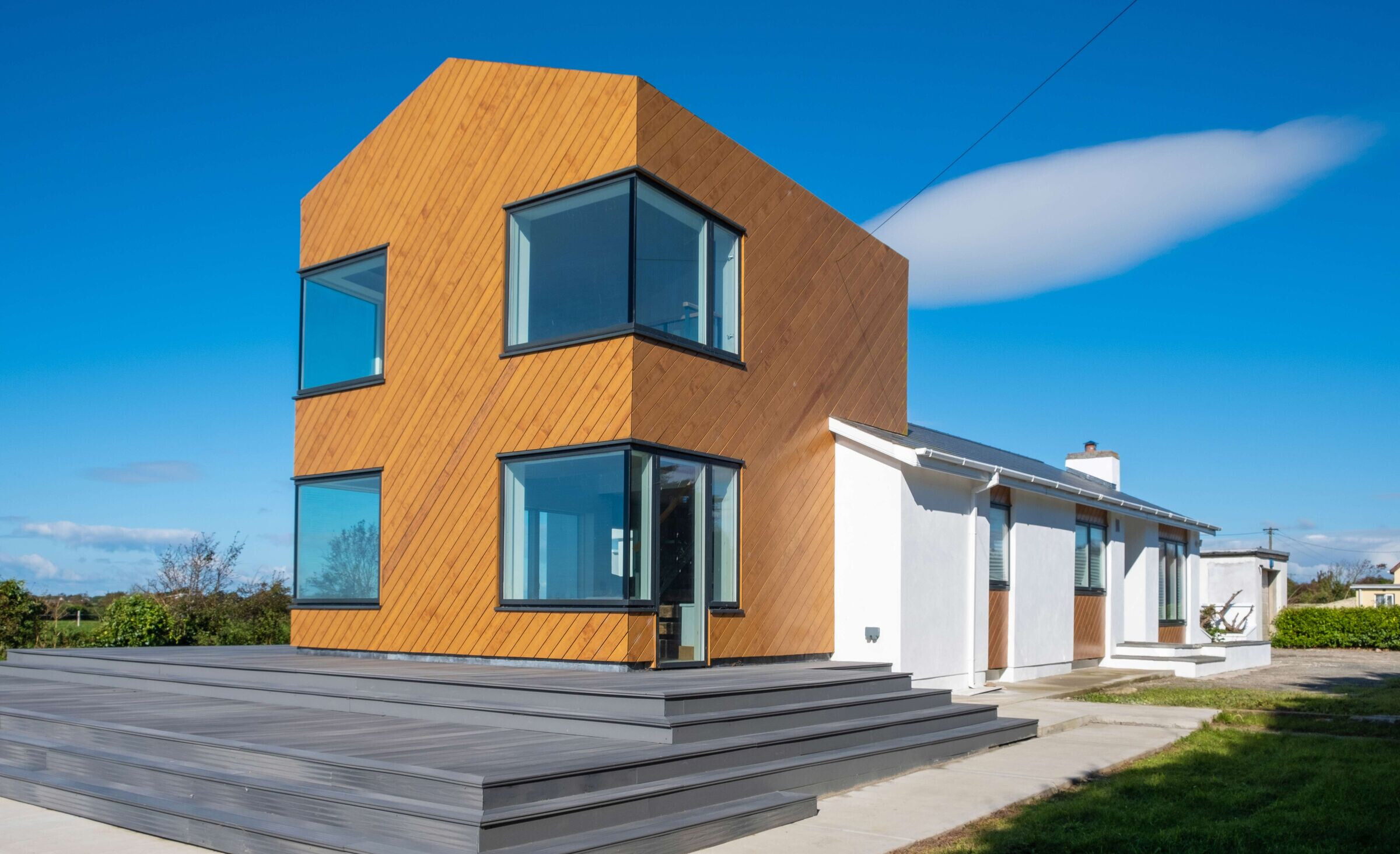 The original house was completely renovated and the building's fabric upgraded. Originally the house had a BER F rating, after the upgrades the house it is expected to achieve a BER A3 rating (to be confirmed after current travel restrictions are lifted).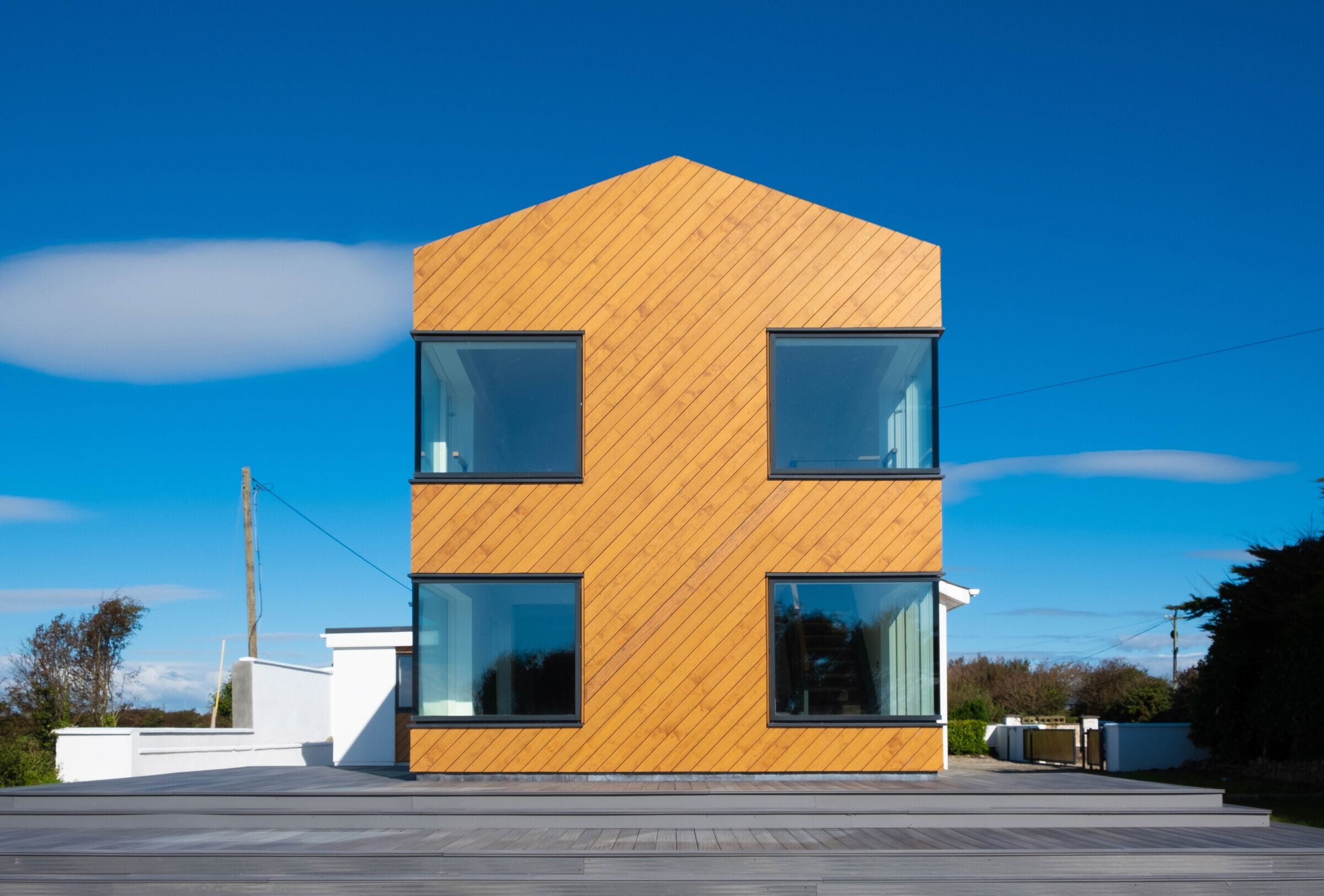 The timber cladding was selected to reduce the potential impact of the new volume in the landscape. The use of a natural product was paramount to blend the new structure with the landscape.
The cladding was installed diagonally to accentuate the uniqueness of the form.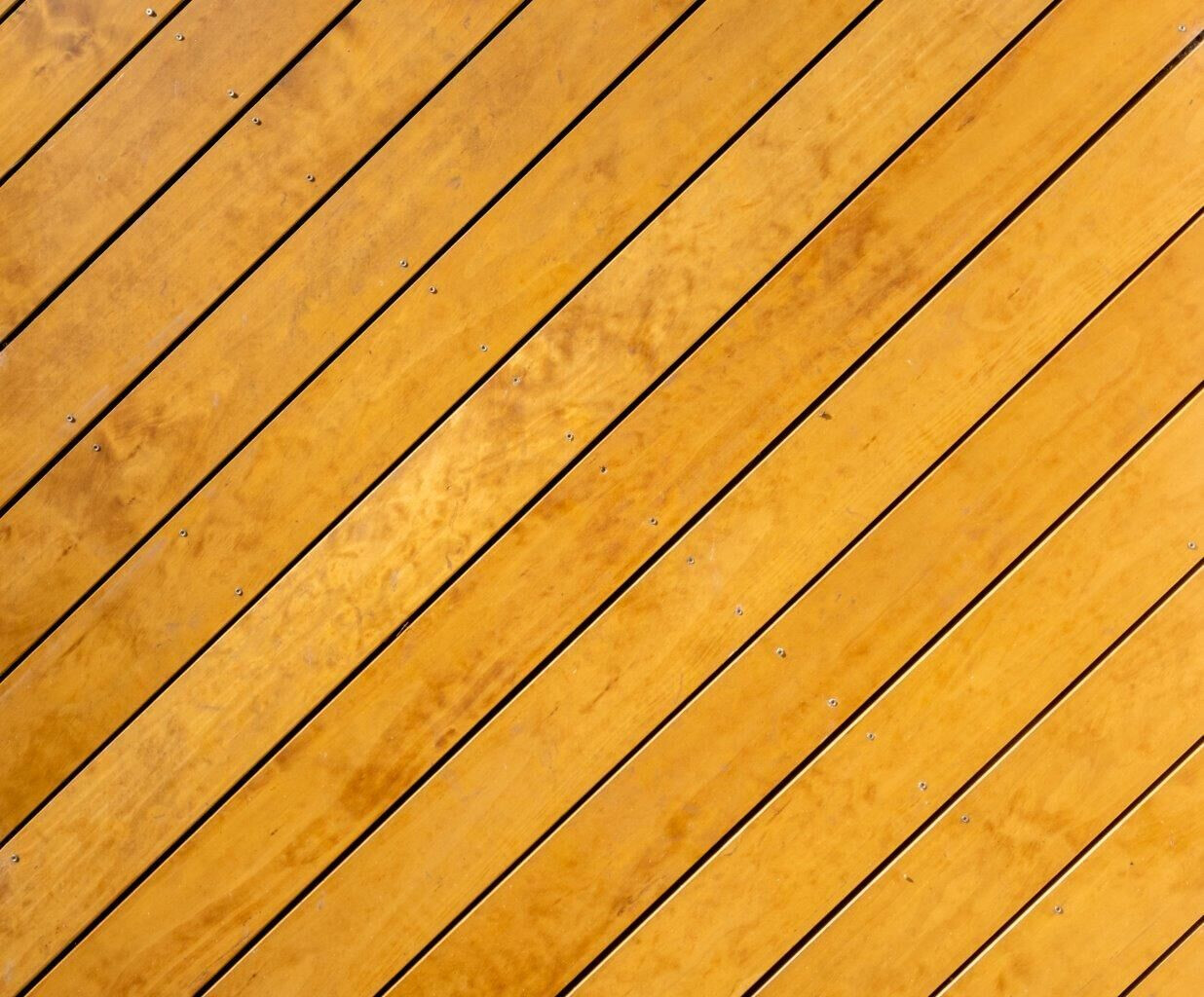 The new extension was fully wrapped with cladding to emphasize the mass intact in the splendour of its form. Accoya wood was selected for the cladding and battens for its durability, stability, and sustainability properties.
The original structure had been built with timber frame and brickwork outside. This structure was left in place and the insulation was upgraded to current standards. A timber frame structure was also used in the new extension, this created a negative carbon footprint of -4.96 KgCO2e per square meter of wall.
The intensive use of wood, and the re-use and upgrade of the existing footprint and fabric, make this a very environmentally friendly design with a minimal ecological footprint.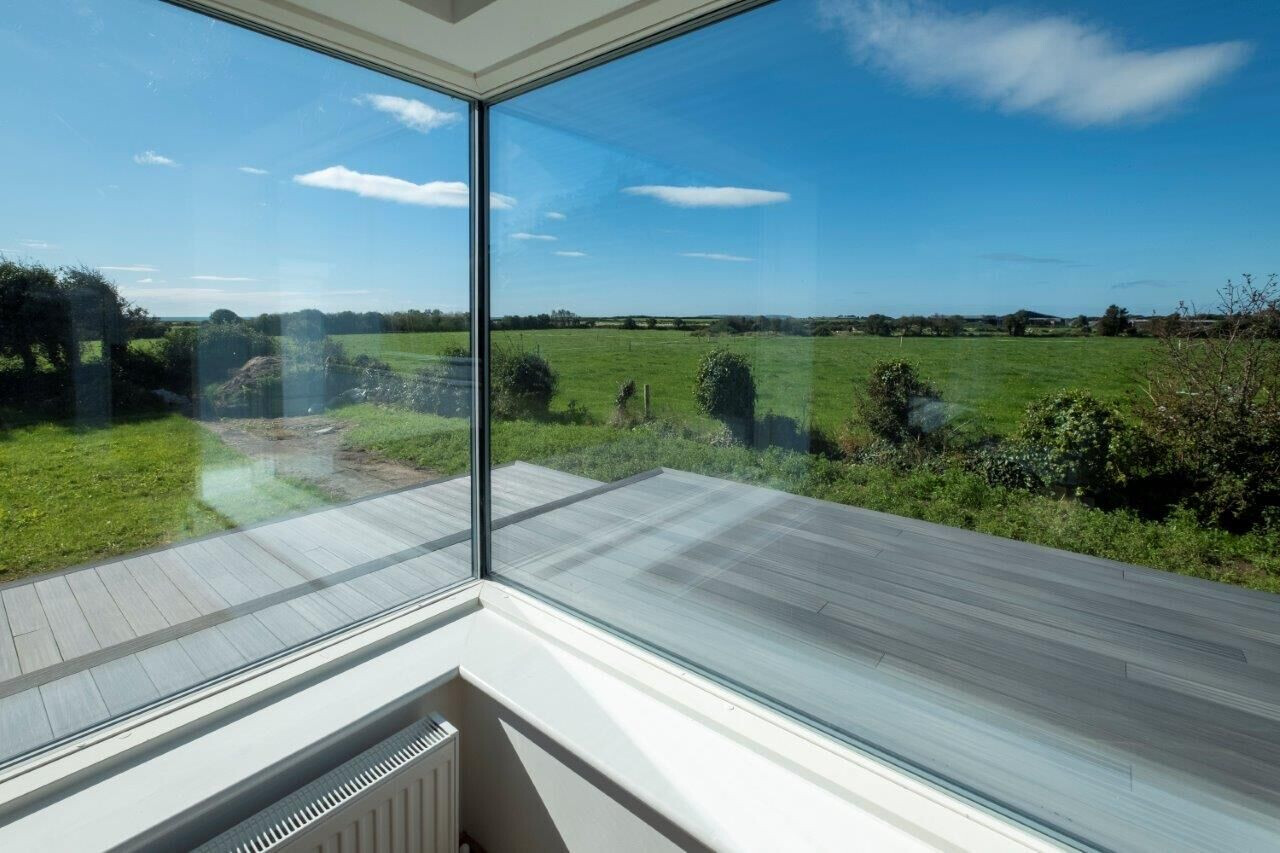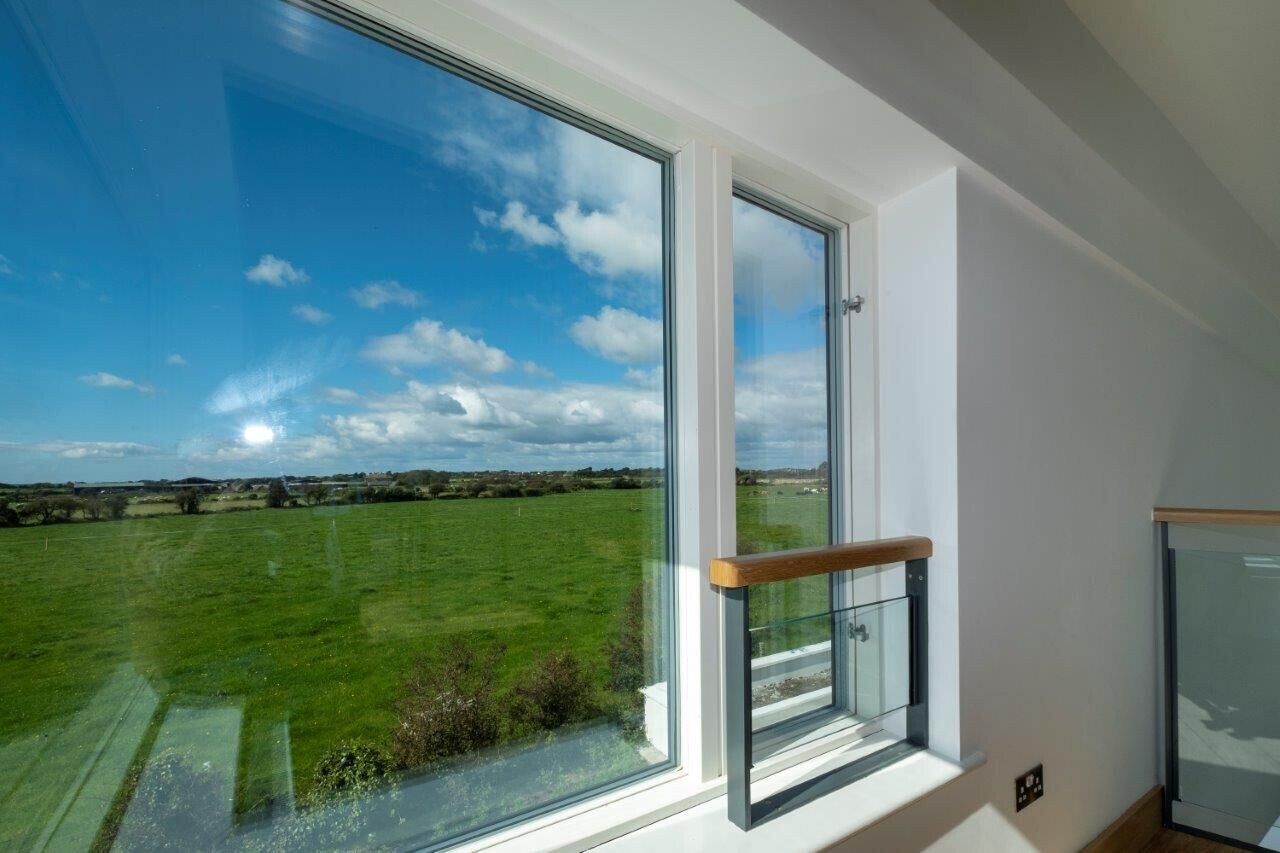 Light and views play an important role in this project. The corner windows have a simple and plain design that accentuates the form outside and allow light and continuity of the vistas inside.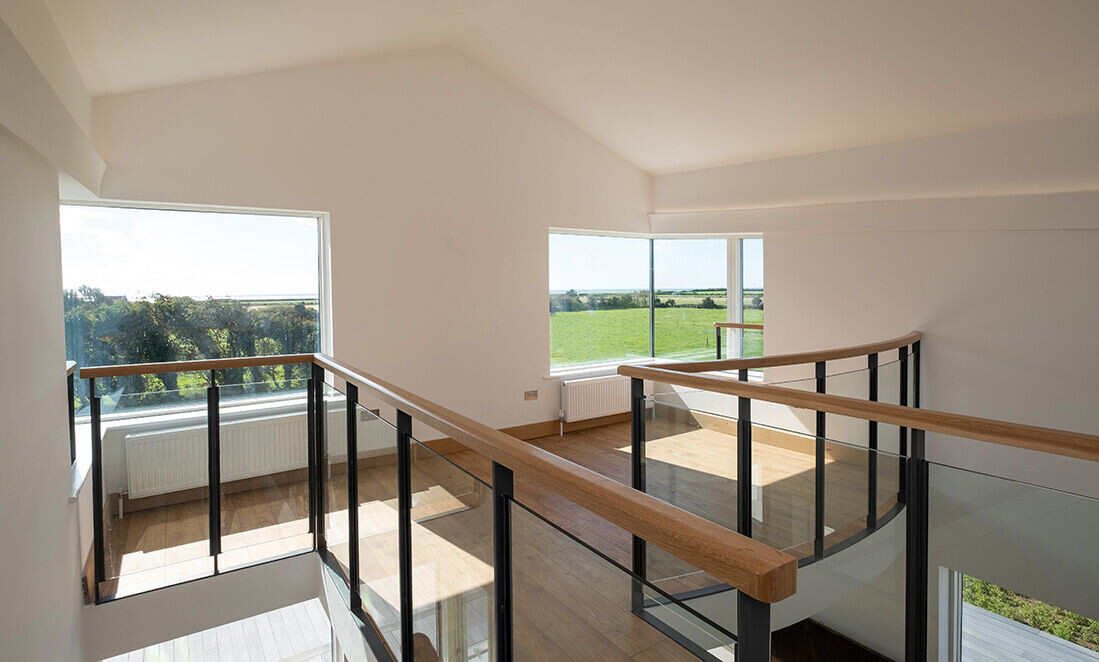 The staircase, with its open risers, also contributes to a fluidity of space and views that enhances the all play of volumes and light. The steel used for the stairs evokes ship construction, the steps were made from reclaimed wood.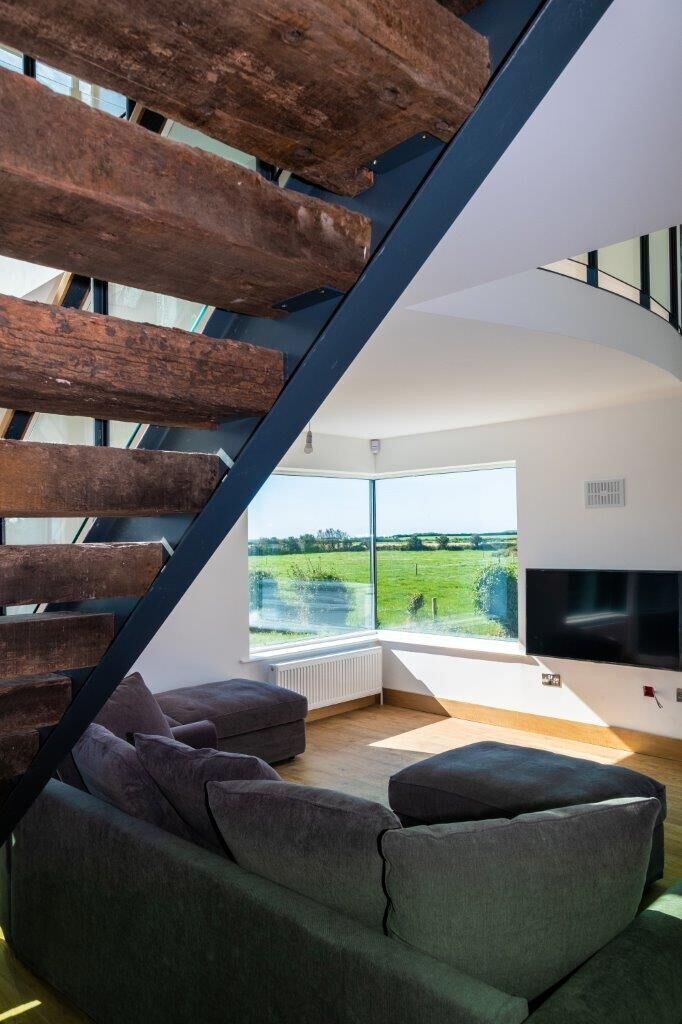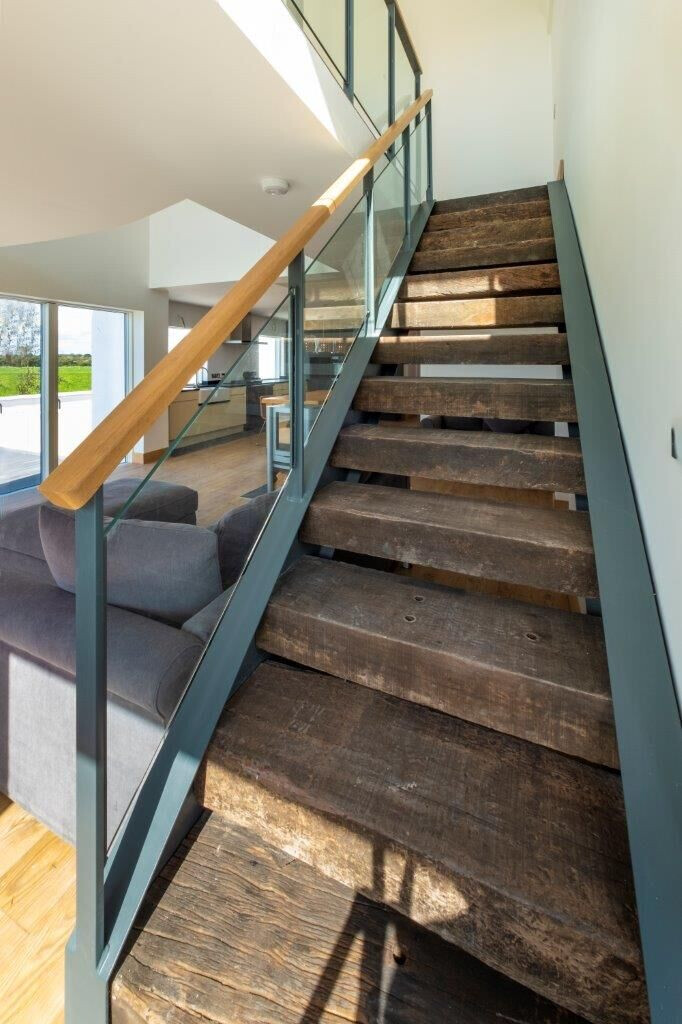 Material Used :
1. Velfac - Alu-clad windows
2. Accoya - Accoya Timber Cladding
3. Teknos - Coatings
4. Genfab - Aluminium sills
5. Genfab - Stairs
6. Liscannor Flagstone Quarries - Liscannor Stone
7. Parle Furniture - Kitchen
8. Isover - Isover Metac - Glass Fibre insulation
9. Kingspan - Kingspan Insulation
10. Dupont - DuPont™ Tyvek® UV Façade
11. Firebelly Stoves - Firebelly FB1 Double Sided
12. Renolit Alkorplan - Alkorplan PVC membrane 1.5mm
13. Renolit Alkorplan - Renolit Alkorplan F35176 PVC membrane
14. Renolit Alkorplan - Renolit Alkorsolar profiles
15. Tegral - Tegral ThrutonePlus Slates