The project was designed for a young family of 4 people. The house was conceived as a country house with modern planning solutions of high comfort. There is a garage for 3 cars, a utility unit, a rough kitchen, and a large outdoor garden with swimming pool and BBQ area.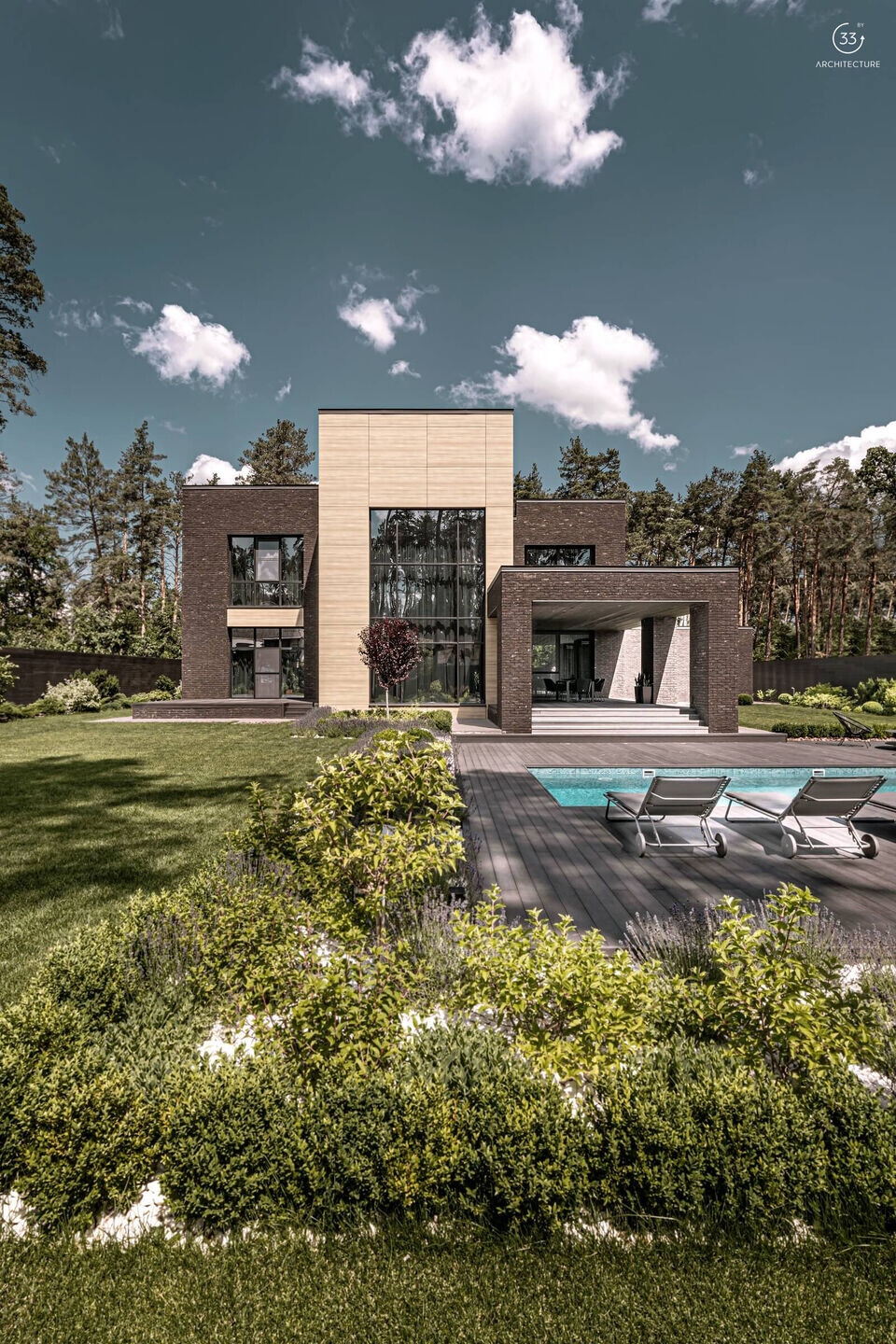 The ground floor has a public function and there is a large two light living room, kitchen with dining area and guest bedroom. On the first floor there is an intimate area which includes 2 children's rooms, a master bedroom with a separate bathroom and wardrobe, and access to the terrace.
The facade is made of clinker bricks nelissen bricks and hpl panels Gentash. Reflective structures by Reynaers 86 series.