The Veil, located on the outskirts of the city of Astana near the Ishim River and adjacent to one of the main urban routes, creates a visual link for the two banks of the city. The process of great expansion spanning this part of the region held great importance in influencing the design strategy adopted. The concept, inspired by the typical circular yurt tents of the population of Central Asia embodies the idea of an architectural work to act as a unique landmark within the urban scenario, redesigning the entire skyline of the city with unusual and new forms for the modern metropolis.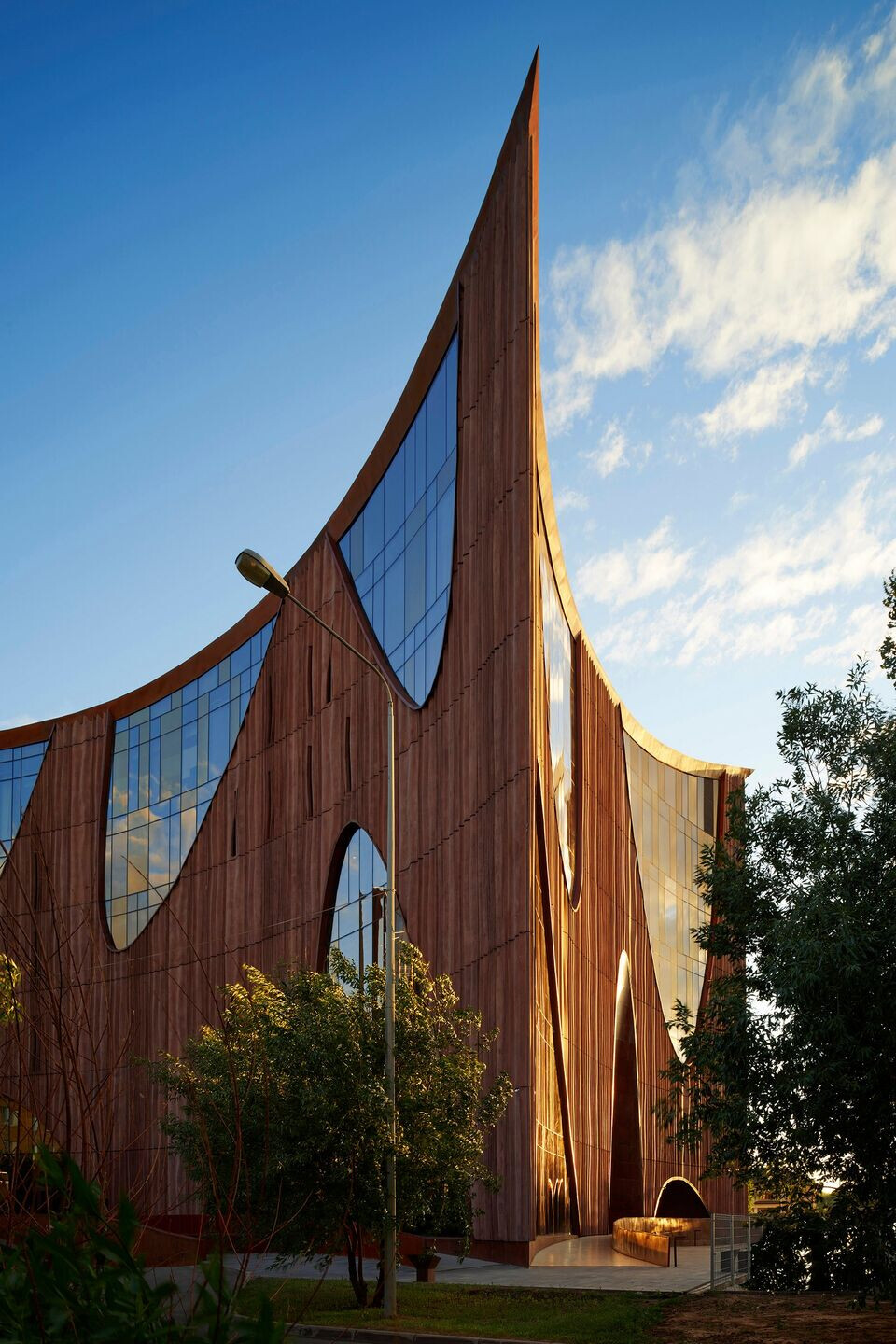 The massive architectural body – which houses several ethnic restaurants and a boutique hotel developed on 3 floors – depicts a swaying space, featuring a façade which emulate the rippling waters of the nearby river. This fluid dynamism of the exterior is punctuated by the curves of the arches featuring large openings through which you can glimpse the interiors of the restaurants and suites on multiple levels, surrounding a central void spanning the full height of the space. The structure features a centrally placed staircase which acts as an iconic feature of the project, and provides distribution and connection to the entire building. None of the stair's ramps repeats themselves between one floor and another, creating a unique and visually important curvature throughout.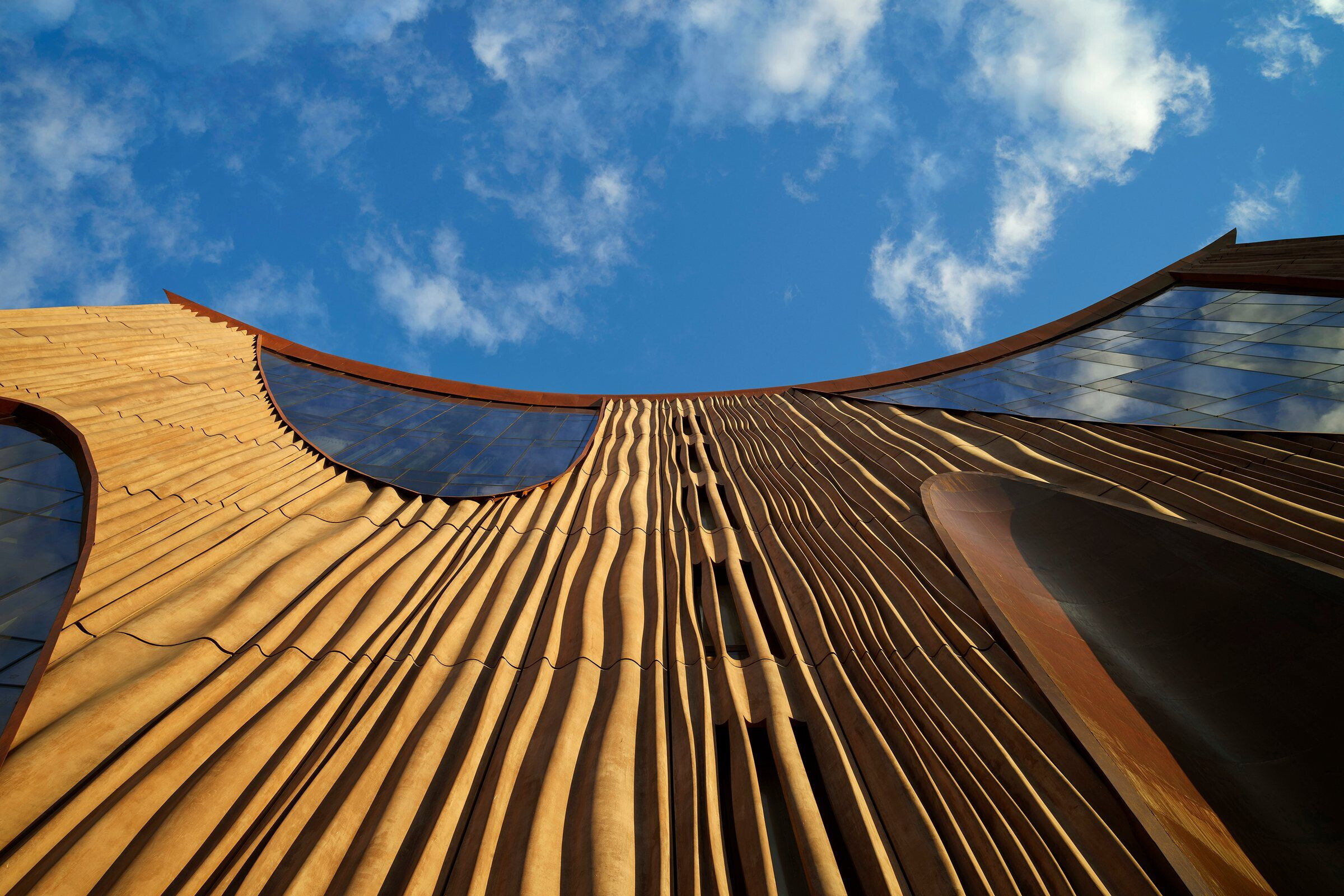 The vast volume emerges from the ground for five levels, while below the street level there is underground parking, arranged along the entire perimeter, which is accessed from the outside by a ramp. A vibrating system of vertical mineral lamellas distributes the surface of the monolith simulating an inlaid external coating. Like drapes and pleats of fine fabrics, moved by the wind, the arches shape the base and the top, forming the upper silhouette, which extends at its corners towards the sky.
Wood, corten and pigmented cement are the materials that shape and define the vertical weave, inside and outside, characterizing the large glass surfaces and the large interior rooms.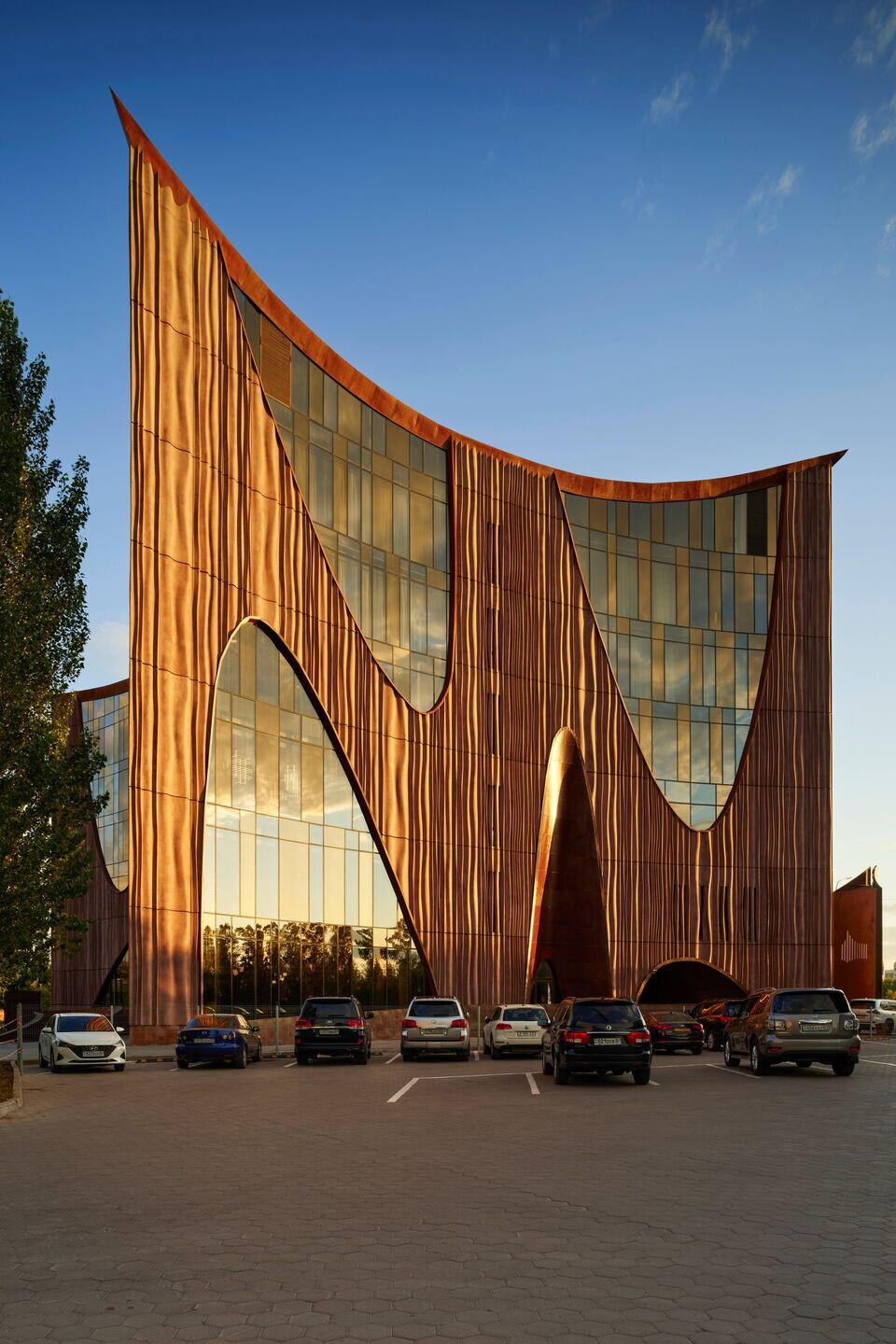 Where necessary, the solidity of the cladding slats decreases to make way for cuts of natural light that, as they infiltrate, illuminate and allow the ventilation of the rooms behind them through the permeable diaphragm of the brise-soleil.
In the landscape, the volume focuses the observer's attention as it is recognizable in the background of the city by the breaking of the vertical regularity of Astana's horizon.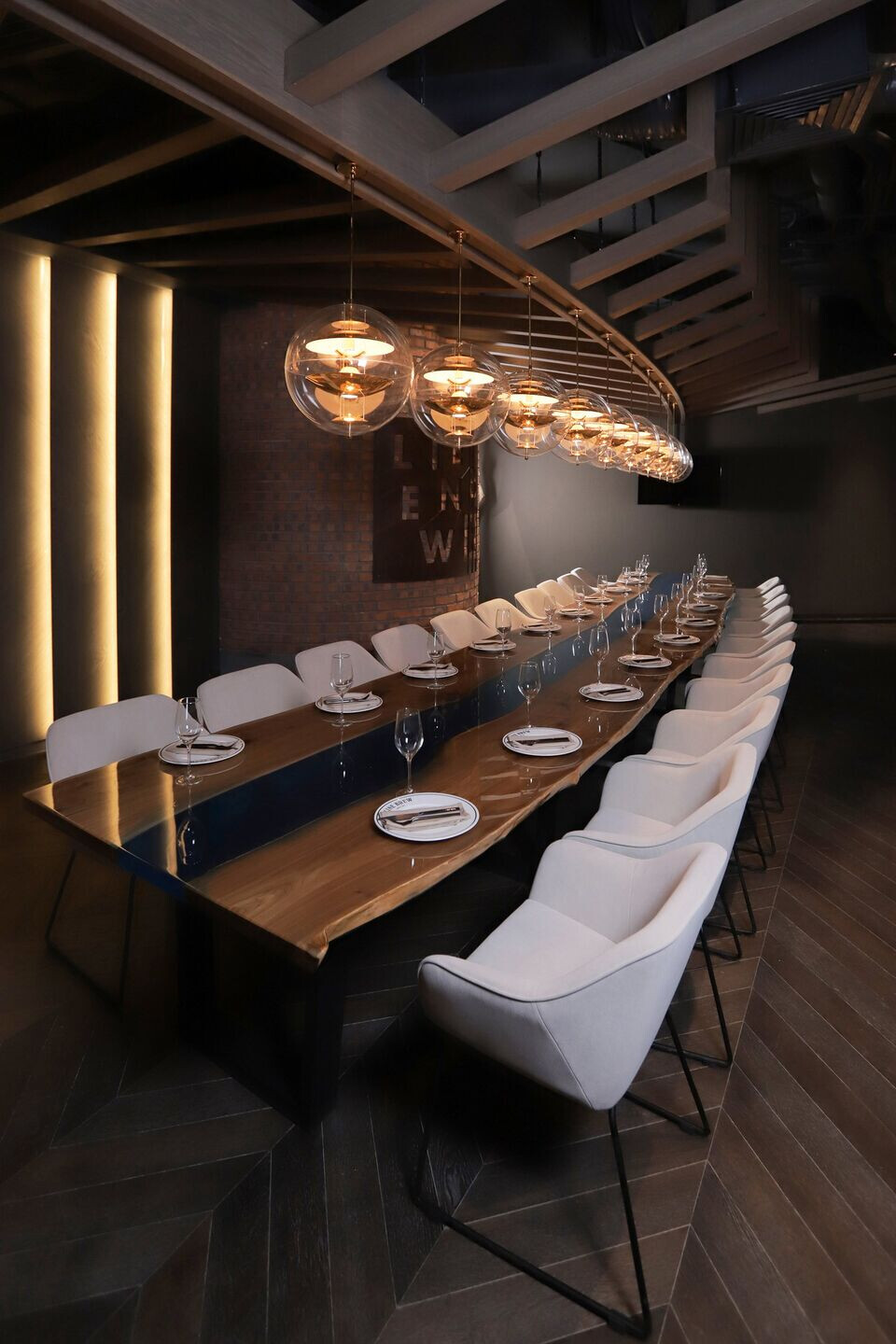 More than eight thousand square meters of surface, meticulously designed and refined in every detail, offers Astana a new facet: a fluid and dynamic building, a precious gem that is intended to represent a new landmark for the city, and an intermediate element between architecture and nature.
Team:
General Contractor: Cumbre Construction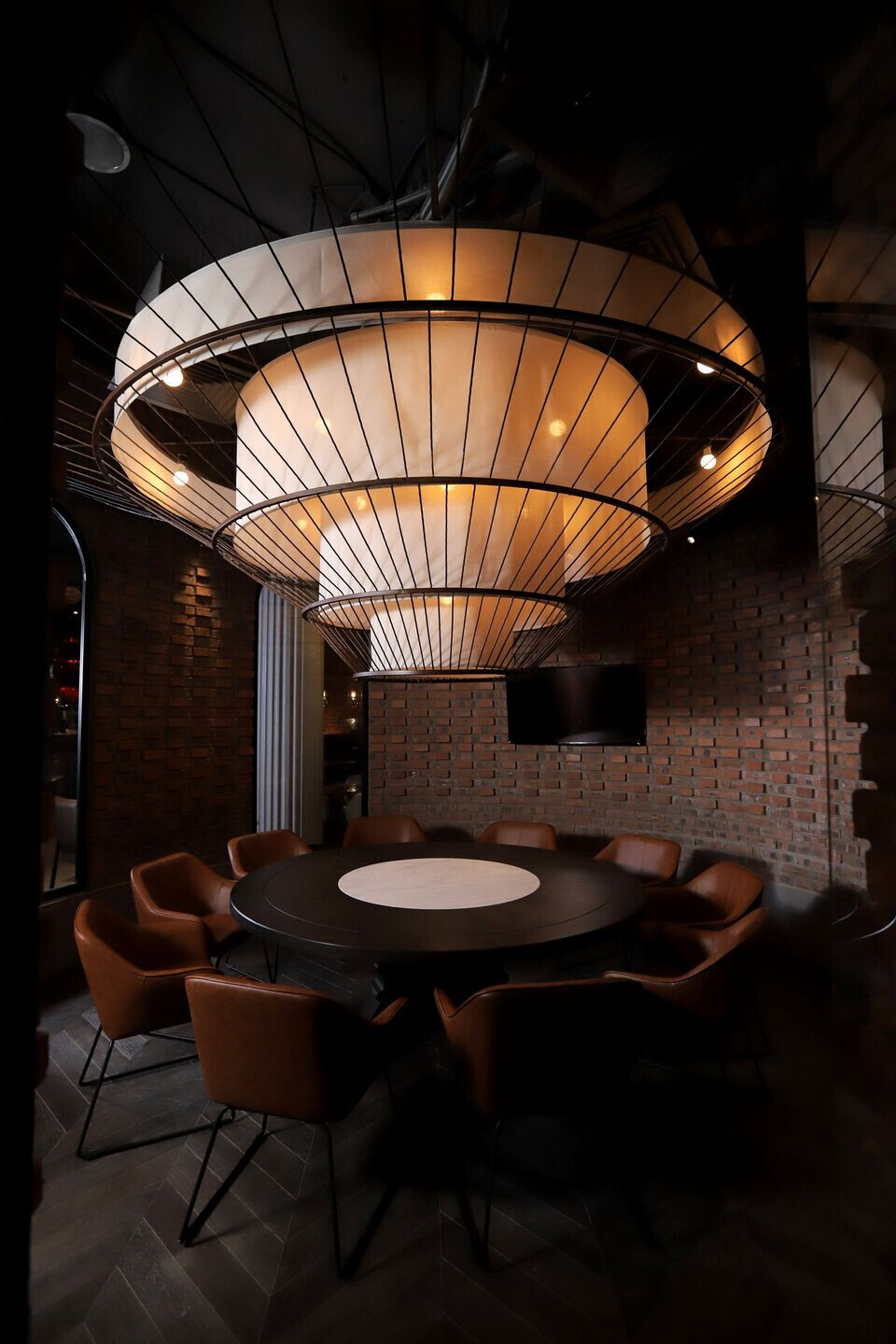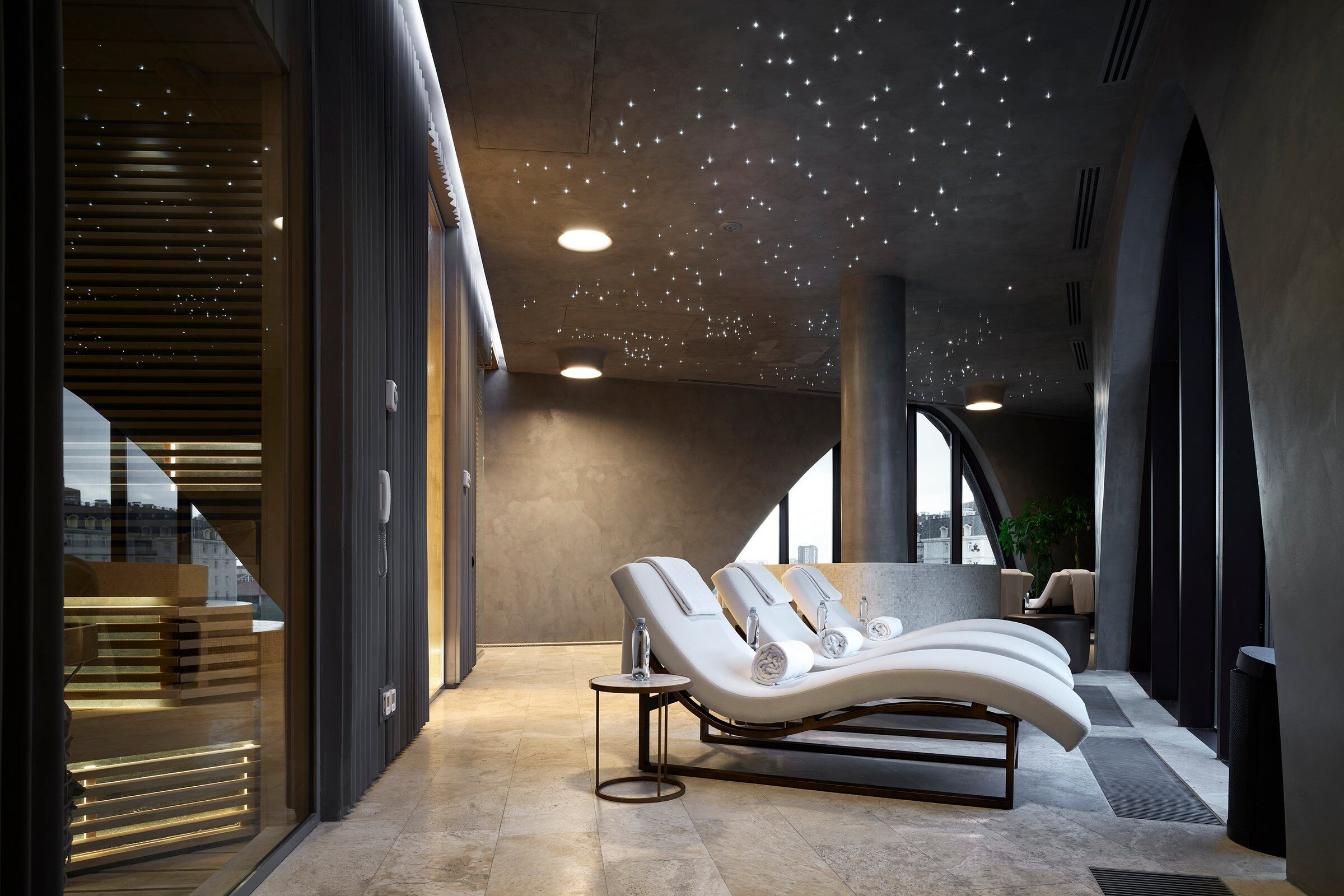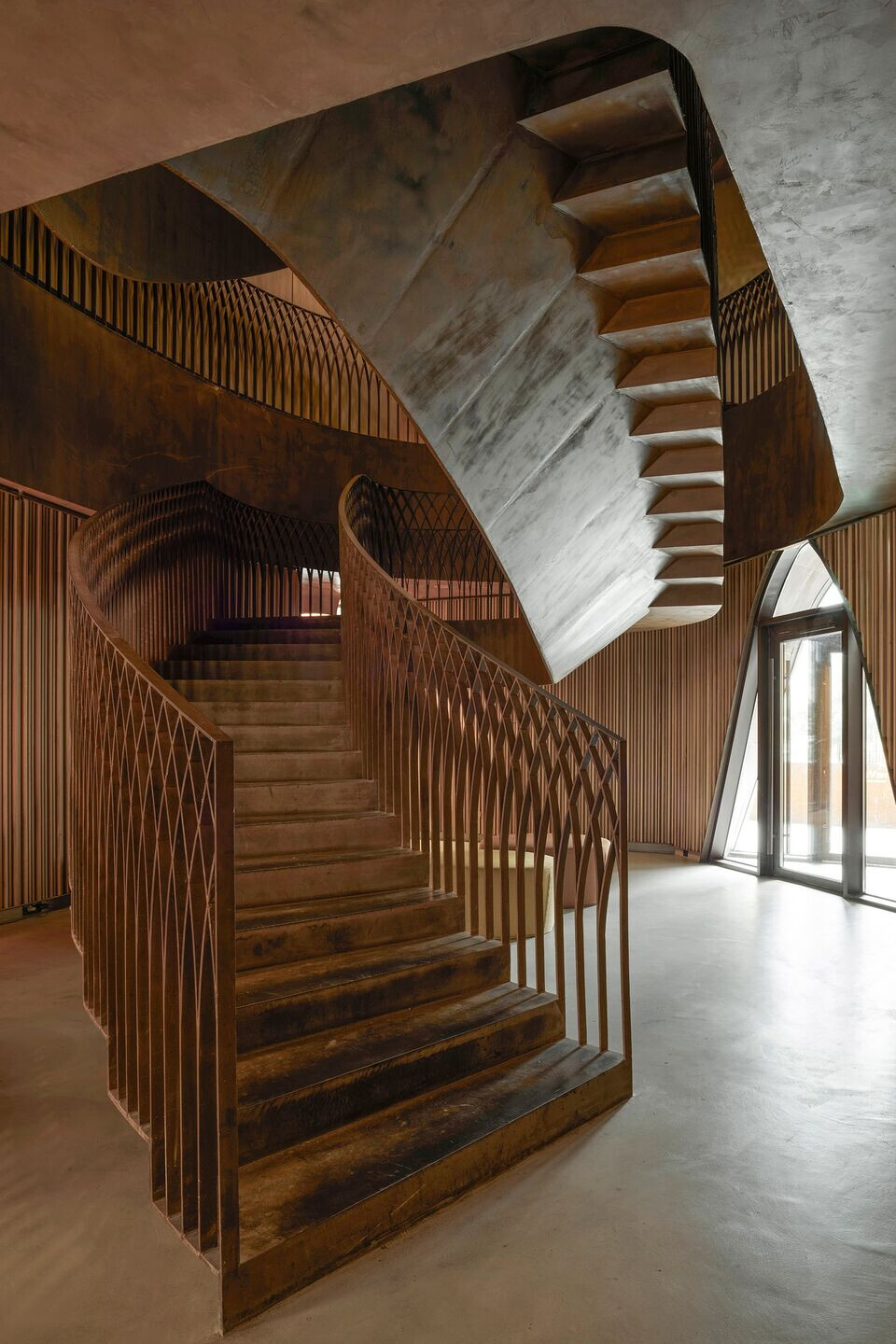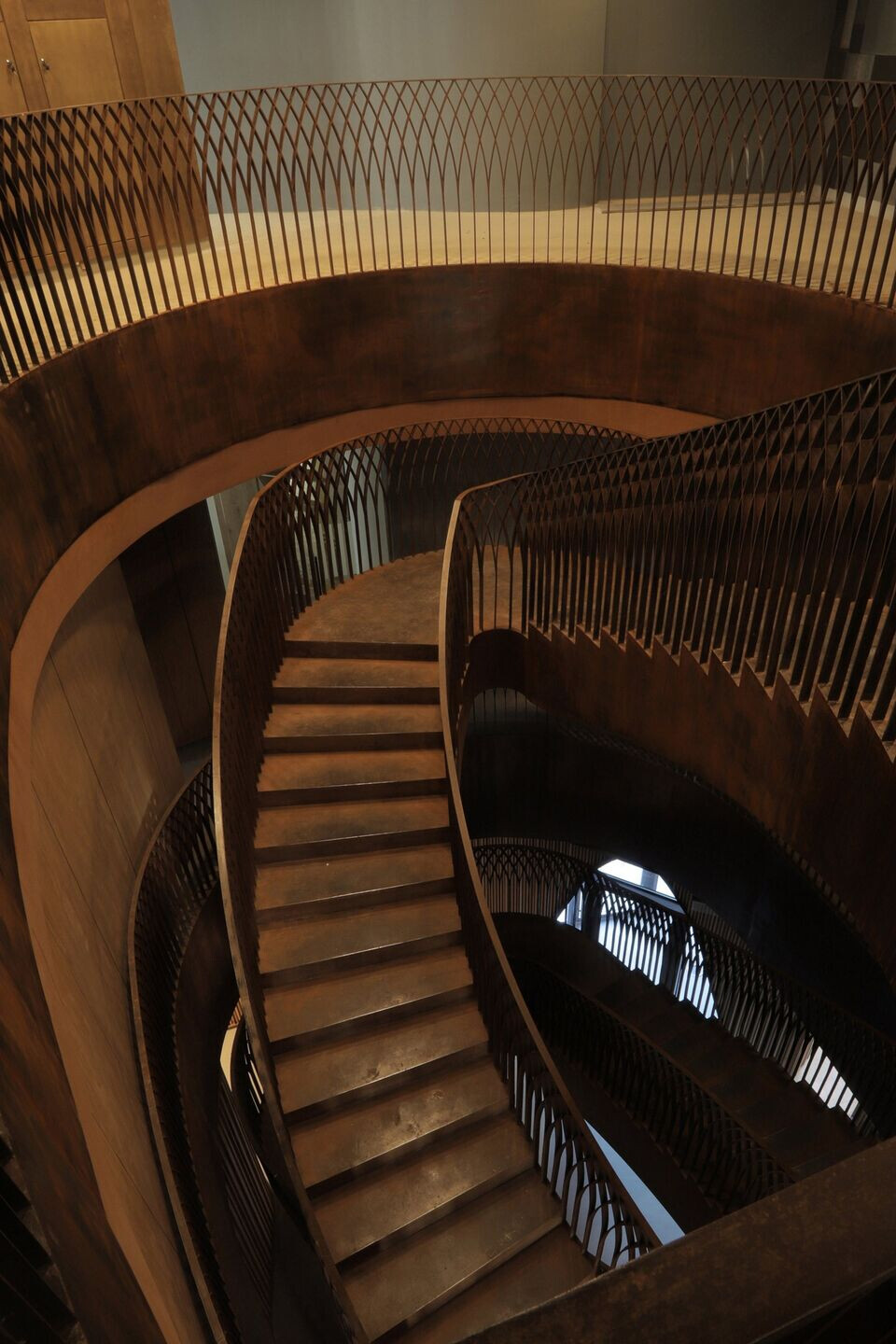 Material Used :
1. Enterijer Janković - Production of upholstered furniture
2. MARS STUDIO – Production of the built-in furniture
3. Lo.Ba.Fer - Production of the main staircase
4. Gessi - Faucets bathrooms
5. SALBEN - GRC panels for facade
6. Mir Parketa – Supplier of parquet floors
7. Cielo - Ceramic washbasins and toilets
8. WOOD MAKER GROUP – Production and installation of built-in wooden furniture and wooden panels
9. Latynin - Execution of Corten steel carpentry and coverings
10. LINE - Supply of lighting apparatuses
11. MODERN GLASS - Supply of glass panels
12. Arredo di Pietra – Supply of travertine
13. Samat Show Technics – Audio-video technology
14. TopCiment - microtopping and paints