The Victorian Automative Chamber of Commerce (VACC) may be an organisation with a long and rich history but its new North Melbourne headquarters is very much inspired by the future.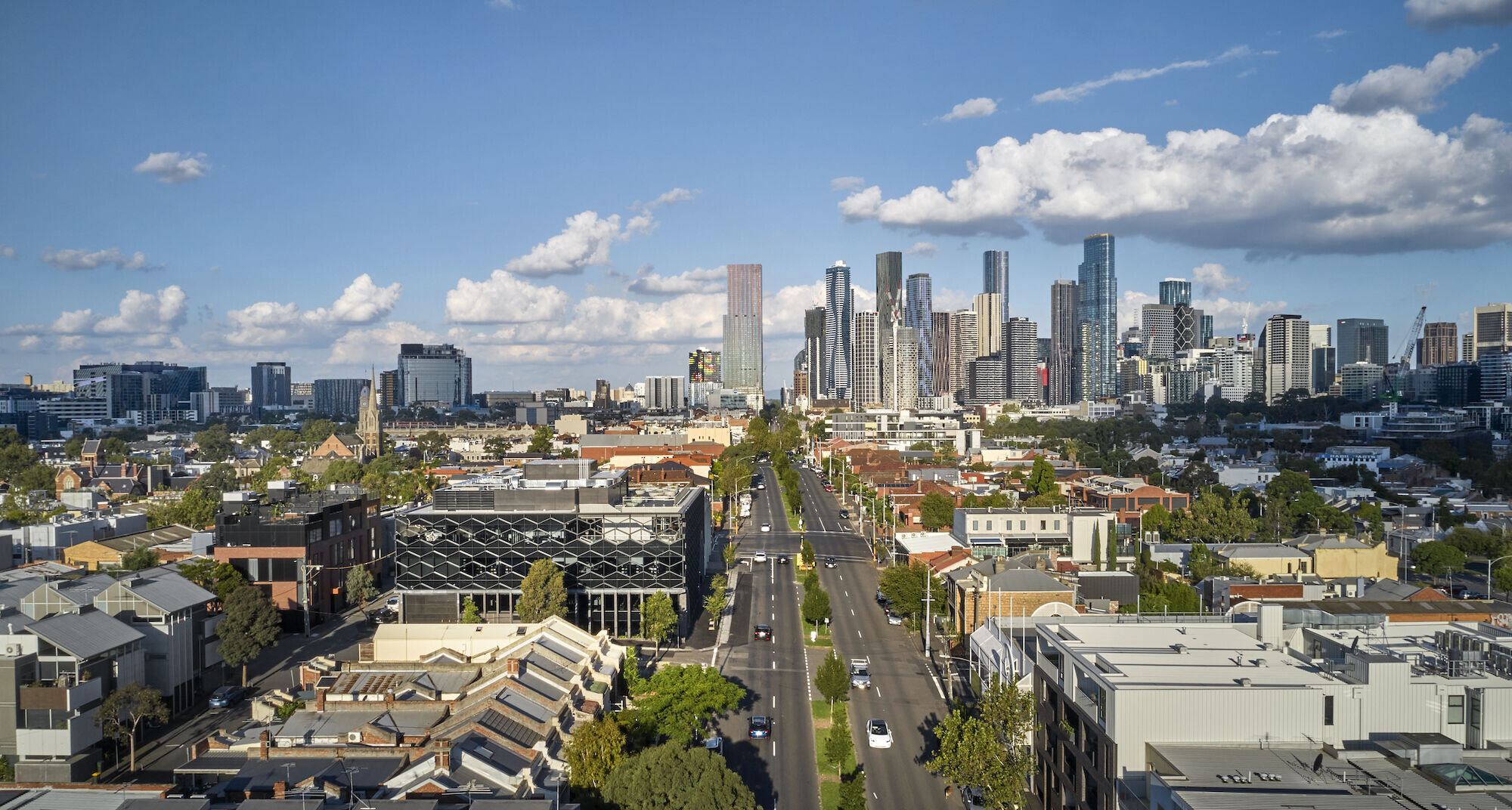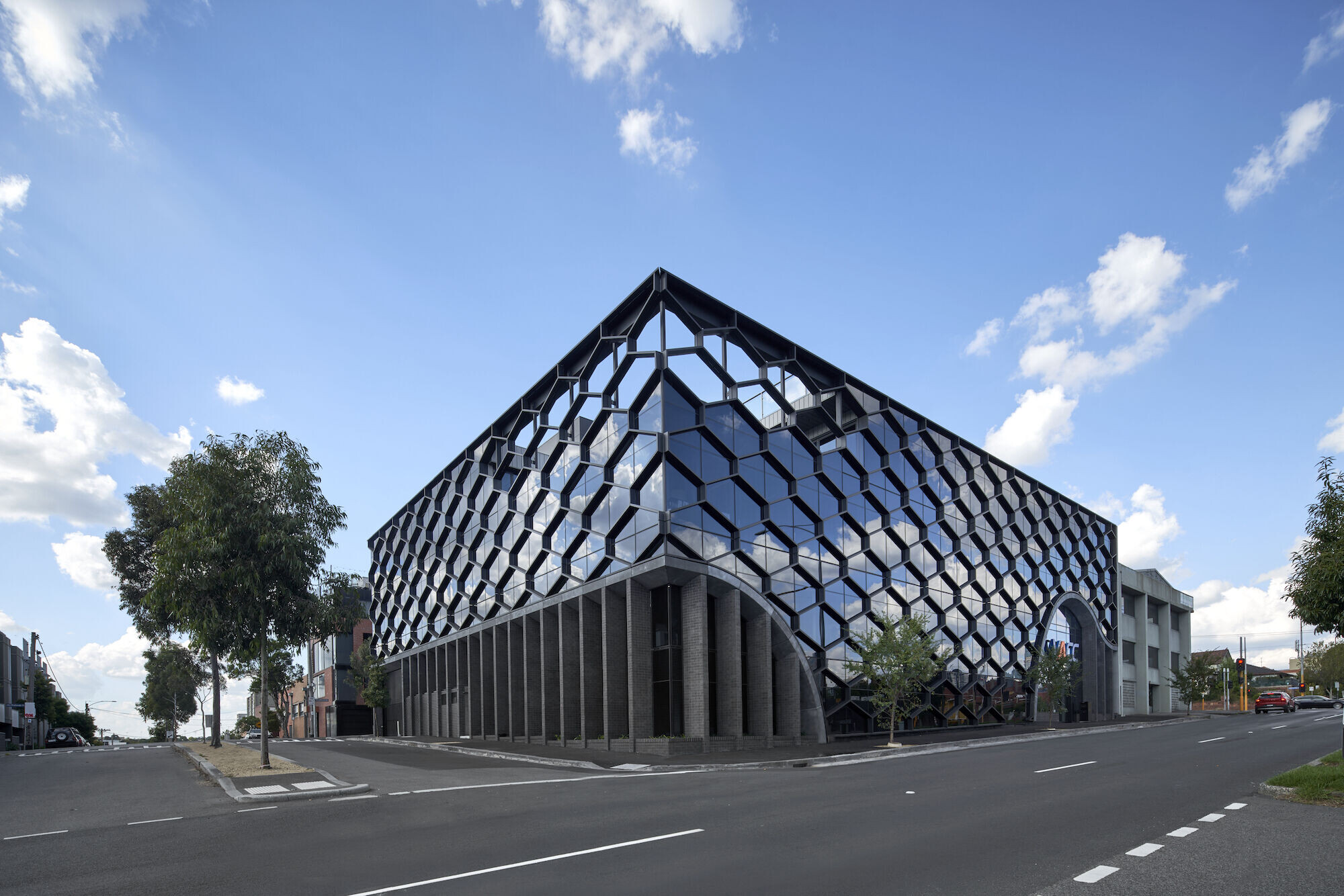 The building's design is at the forefront of modern sustainable technology, making it a fitting companion for the fast-moving and ever changing industry located within its walls.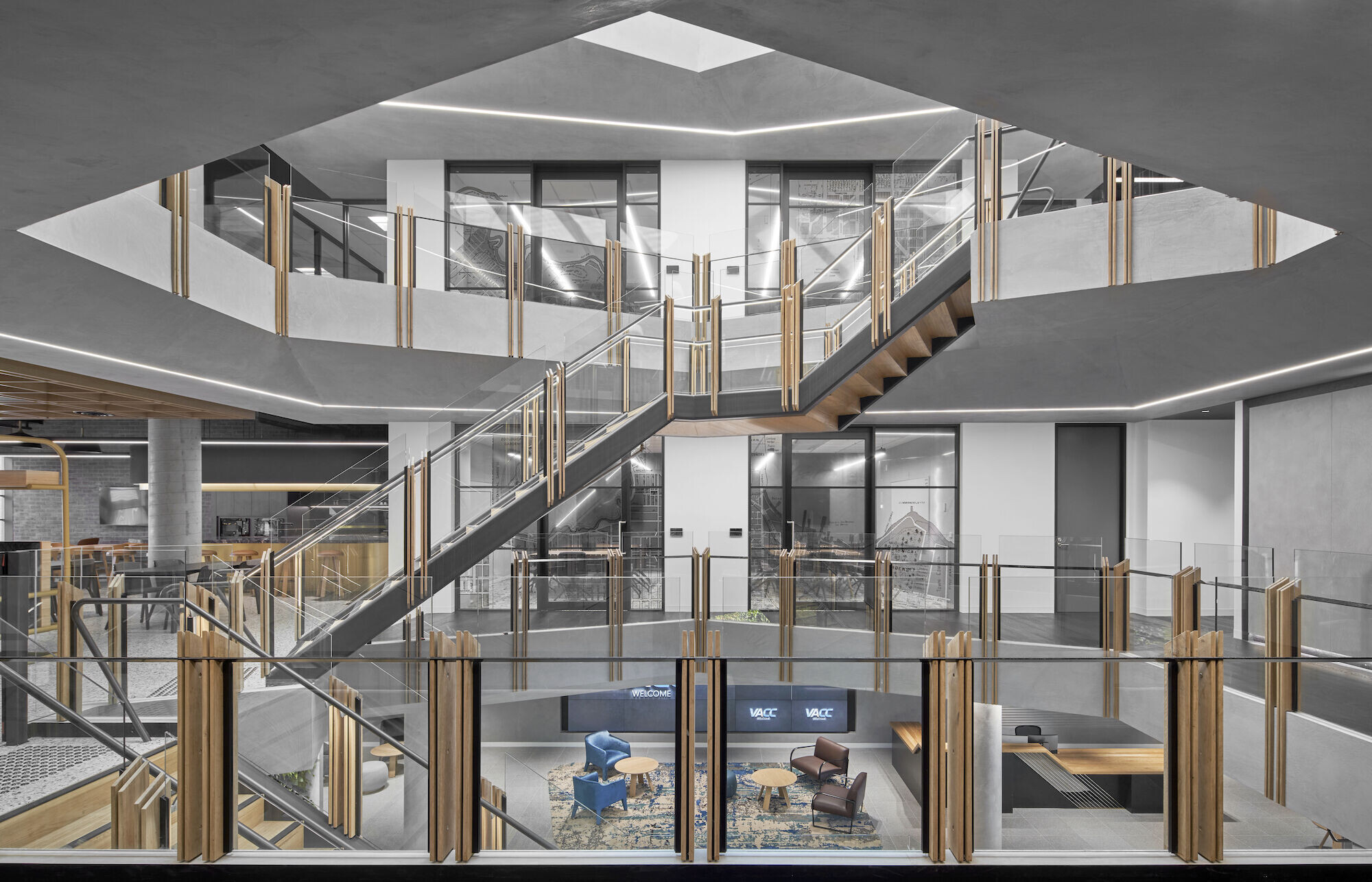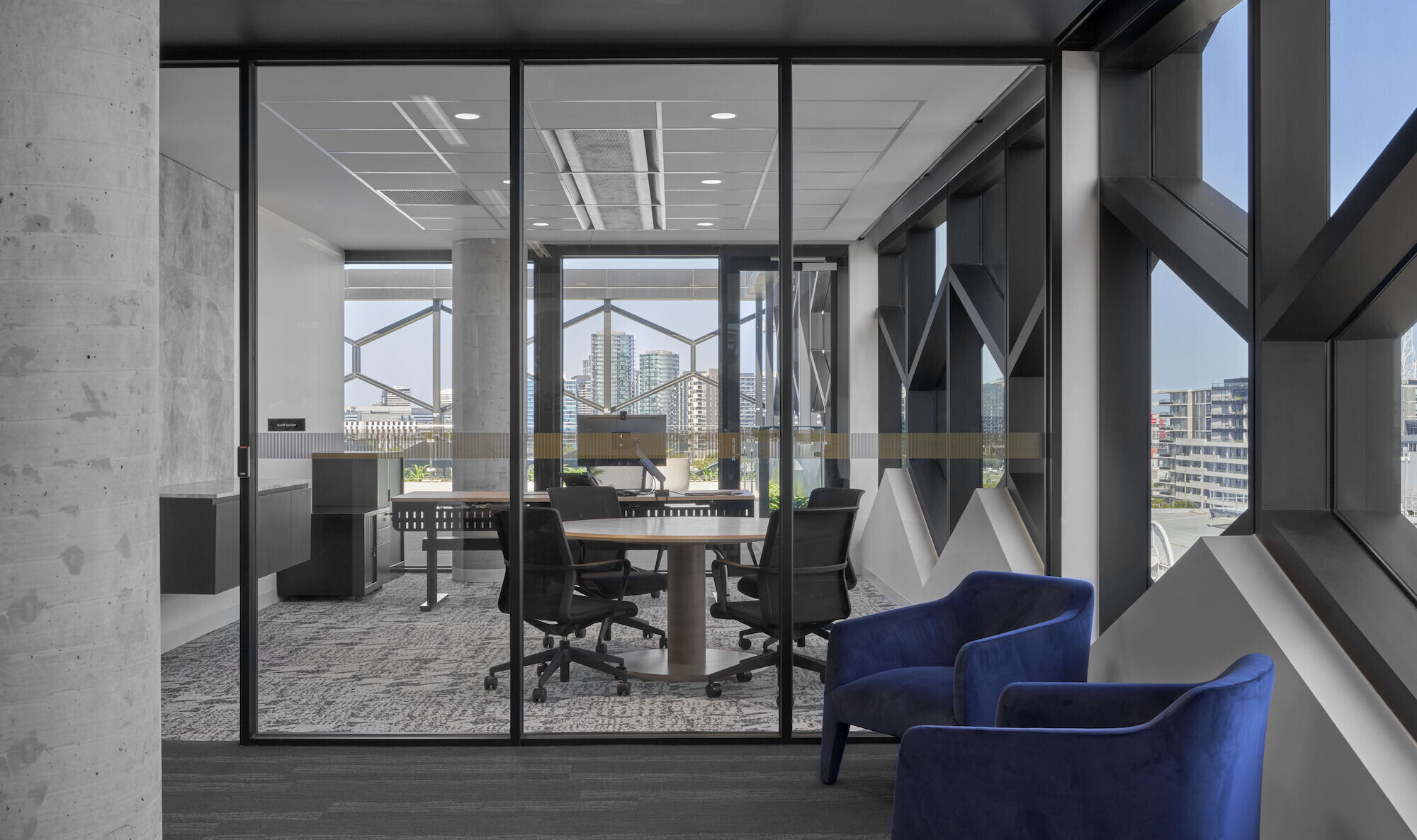 Subtle nods to the automotive industry are peppered throughout the building's architecture including a façade inspired by the grille of the classic Ford Mustang.
The resulting distinctive architectural language supports a passive environmental strategy to reduce direct solar heat gain.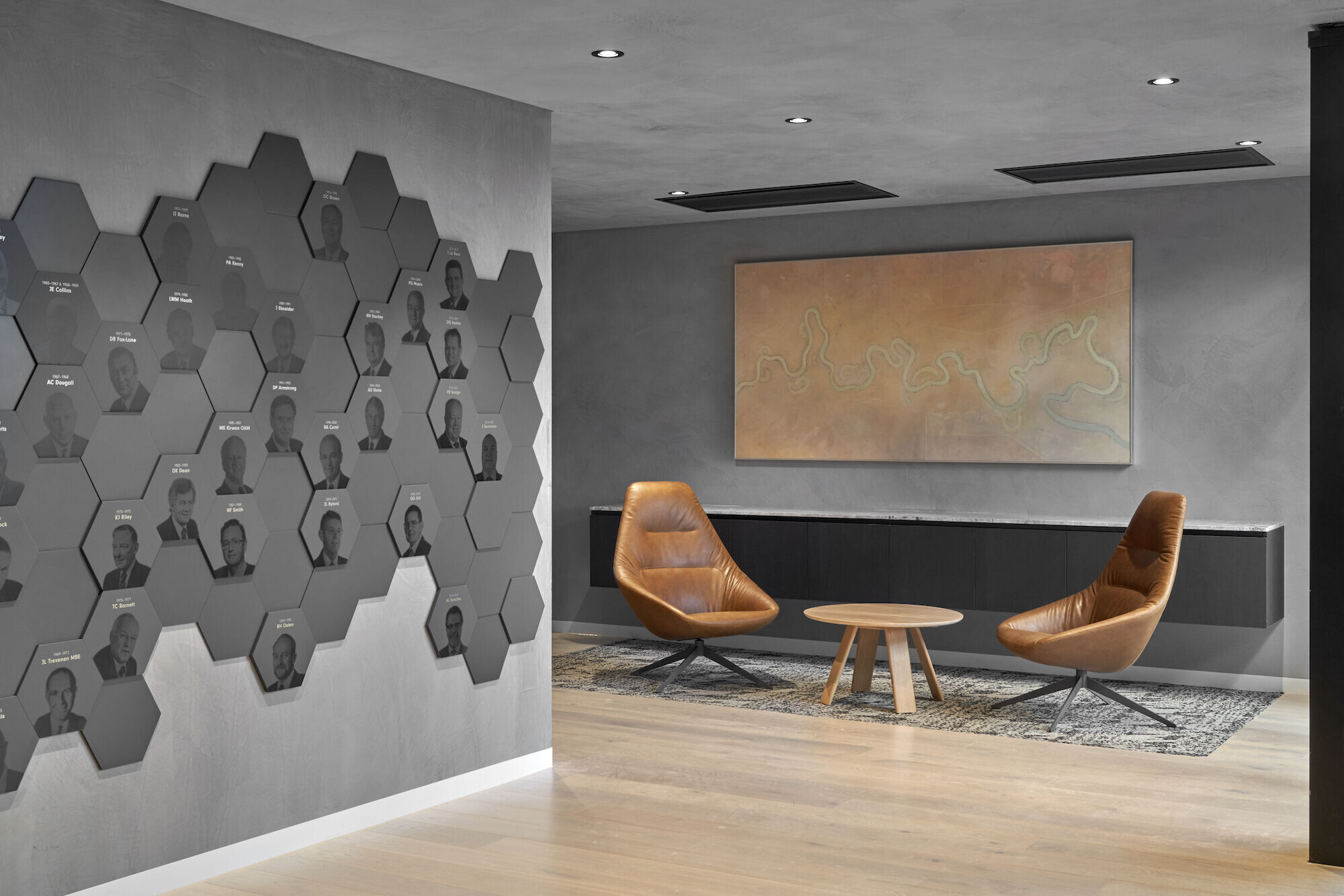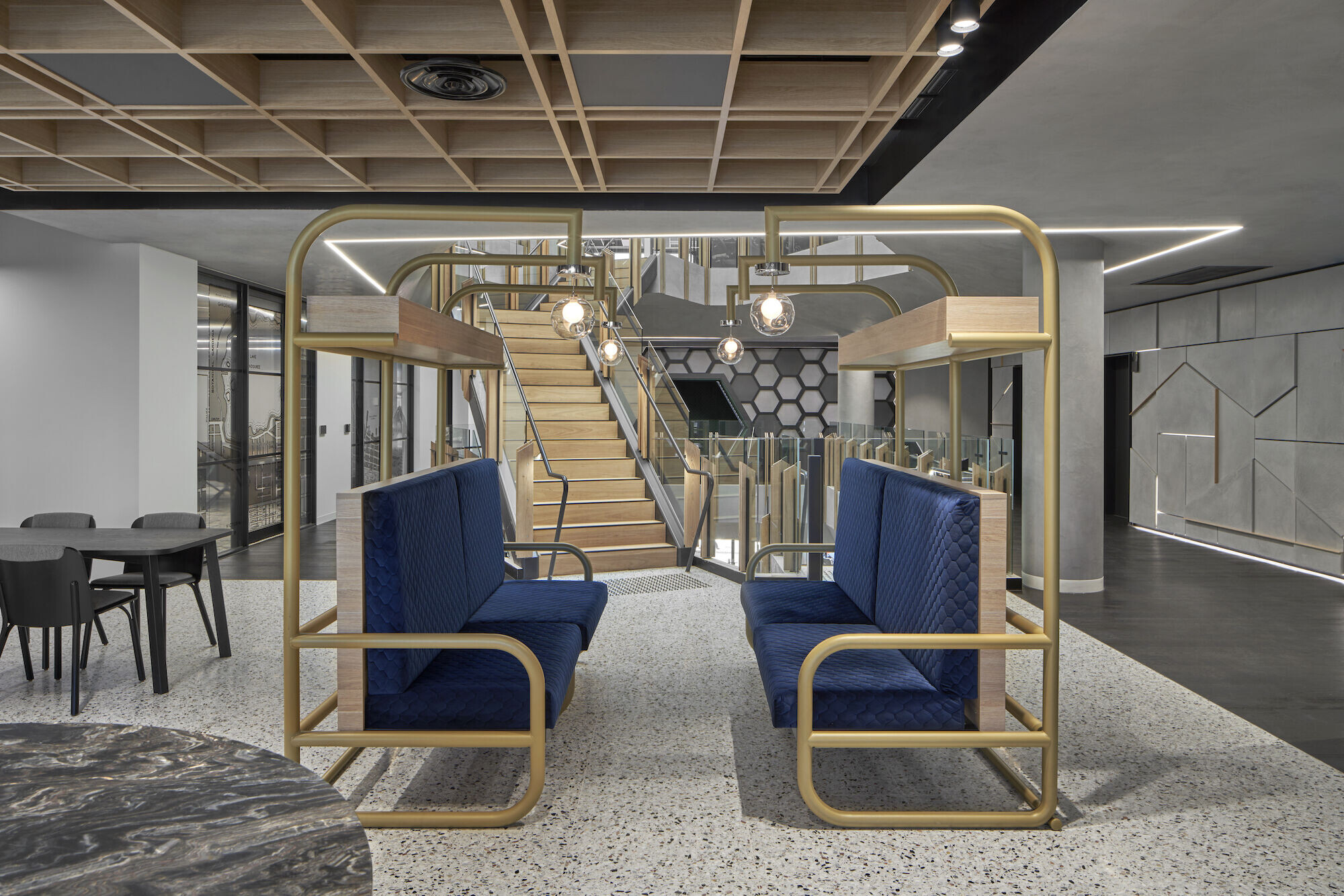 A distinctive sweep shape inspired by air flow images taken in wind tunnels used by the automotive industry signals the building's entry points and connects it to the ground through form and materiality.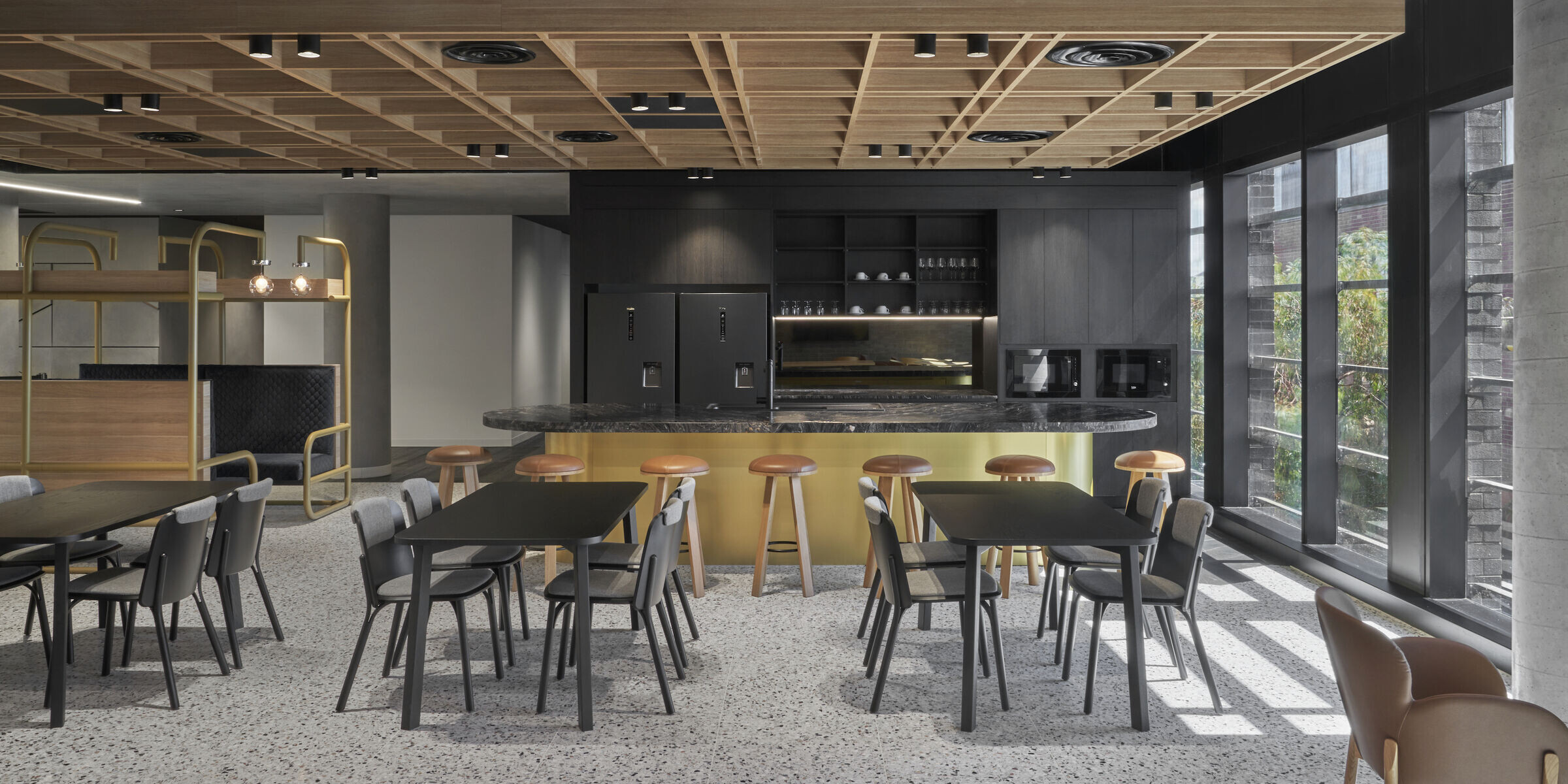 Inside a striking atrium rises through the building's core
to create a sense of grandeur upon arrival and invite abundant natural light into the building.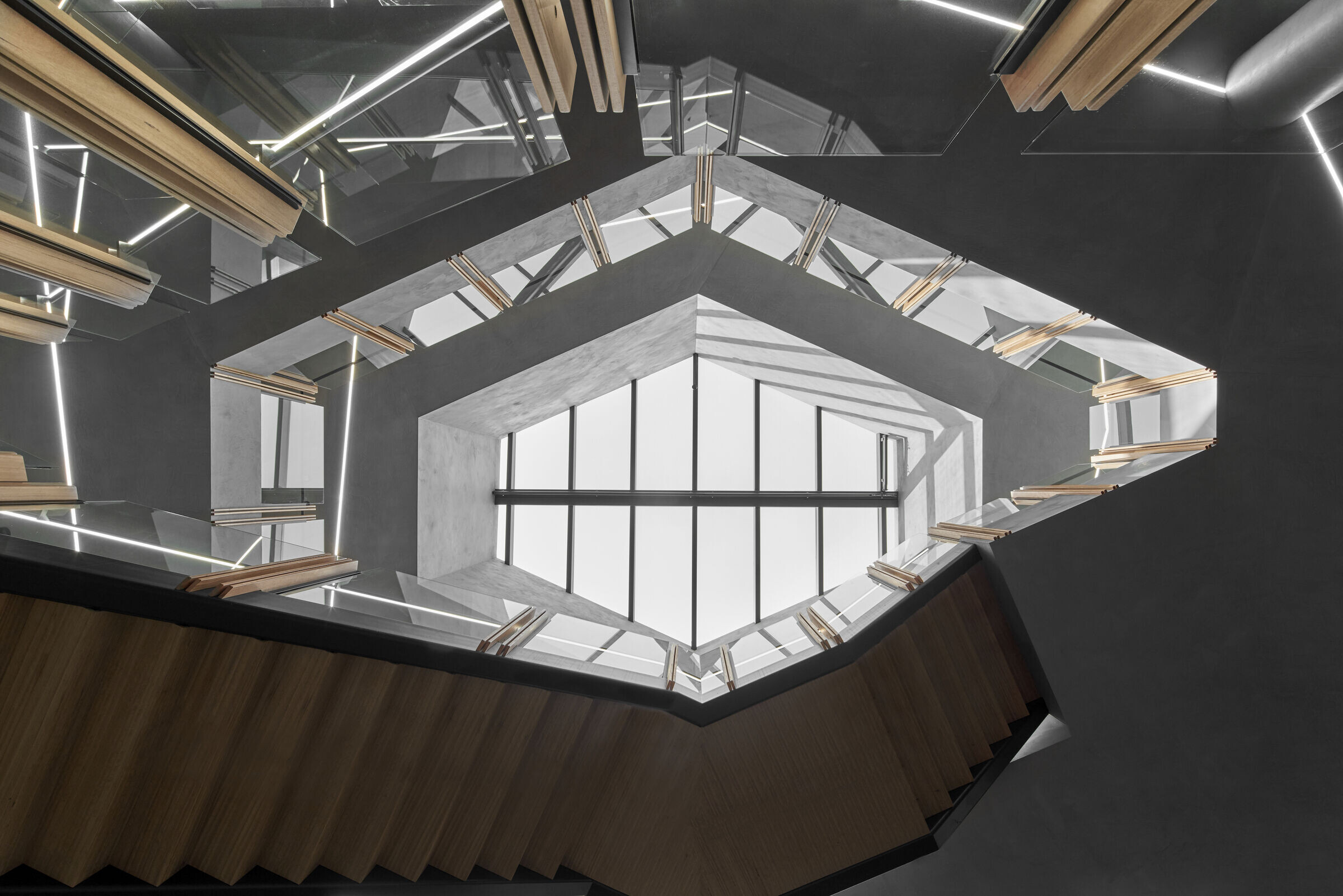 The challenges presented by a significant slope across the site have been cleverly countered in the architectural response. Parking and services are positioned within the subterranean component to maximise the building's frontage and natural light within office spaces.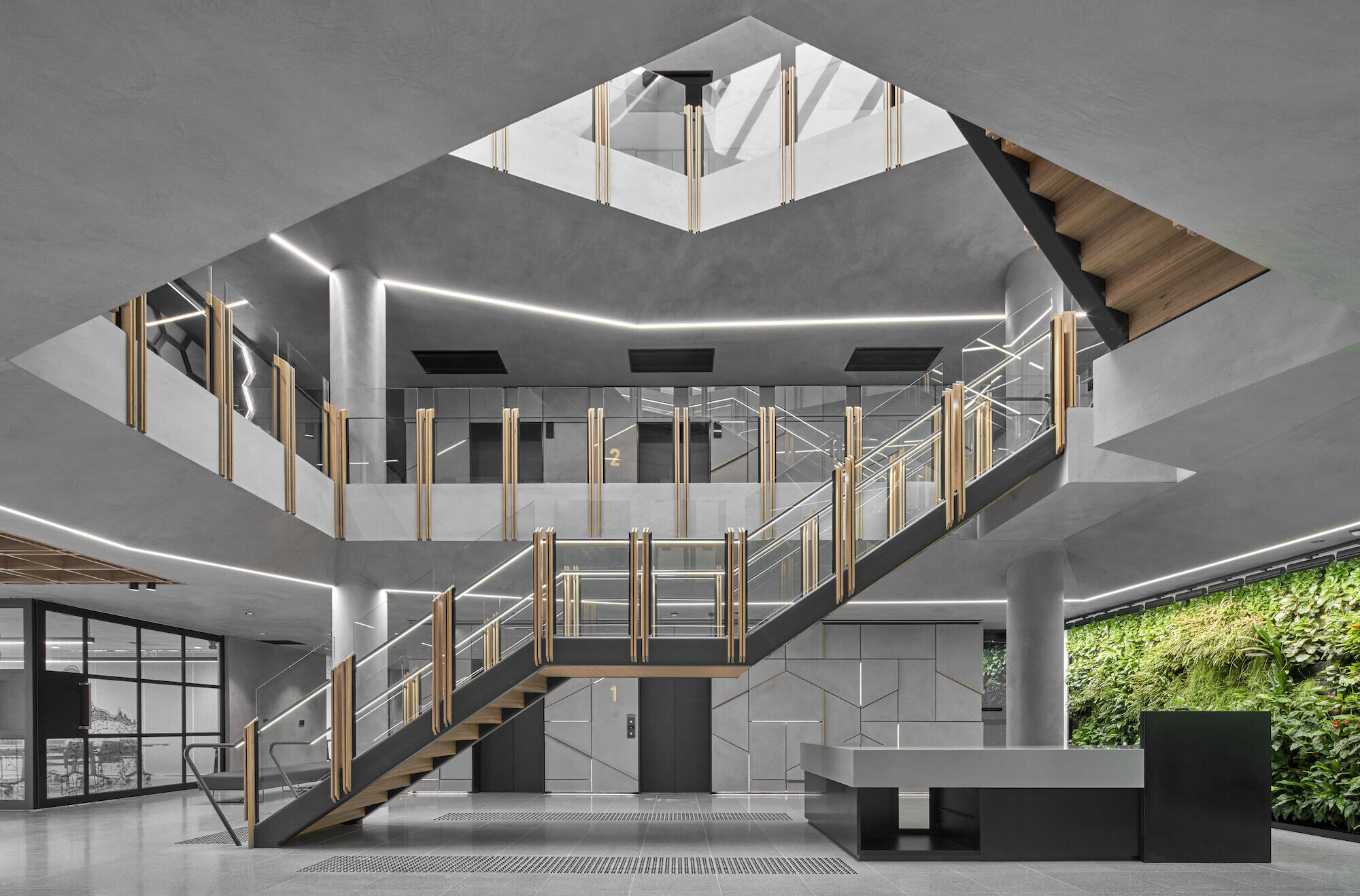 As a commercial space transparency and outlook were important elements to address within the design. A solid base for the building allows it to sit comfortably within its surrounding context while glass on the floors above delivers magnificent views across Port Phillip Bay and the Melbourne CBD.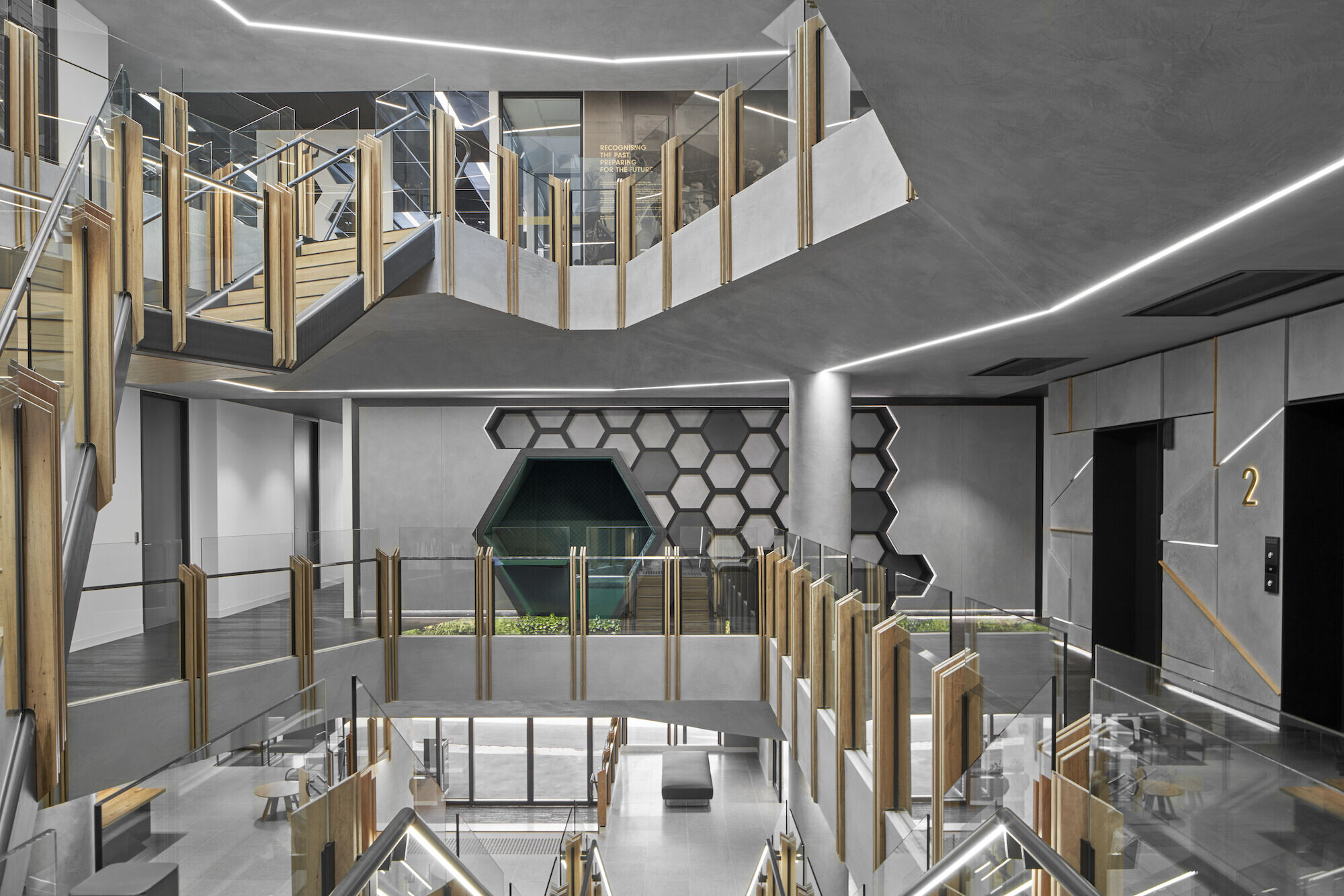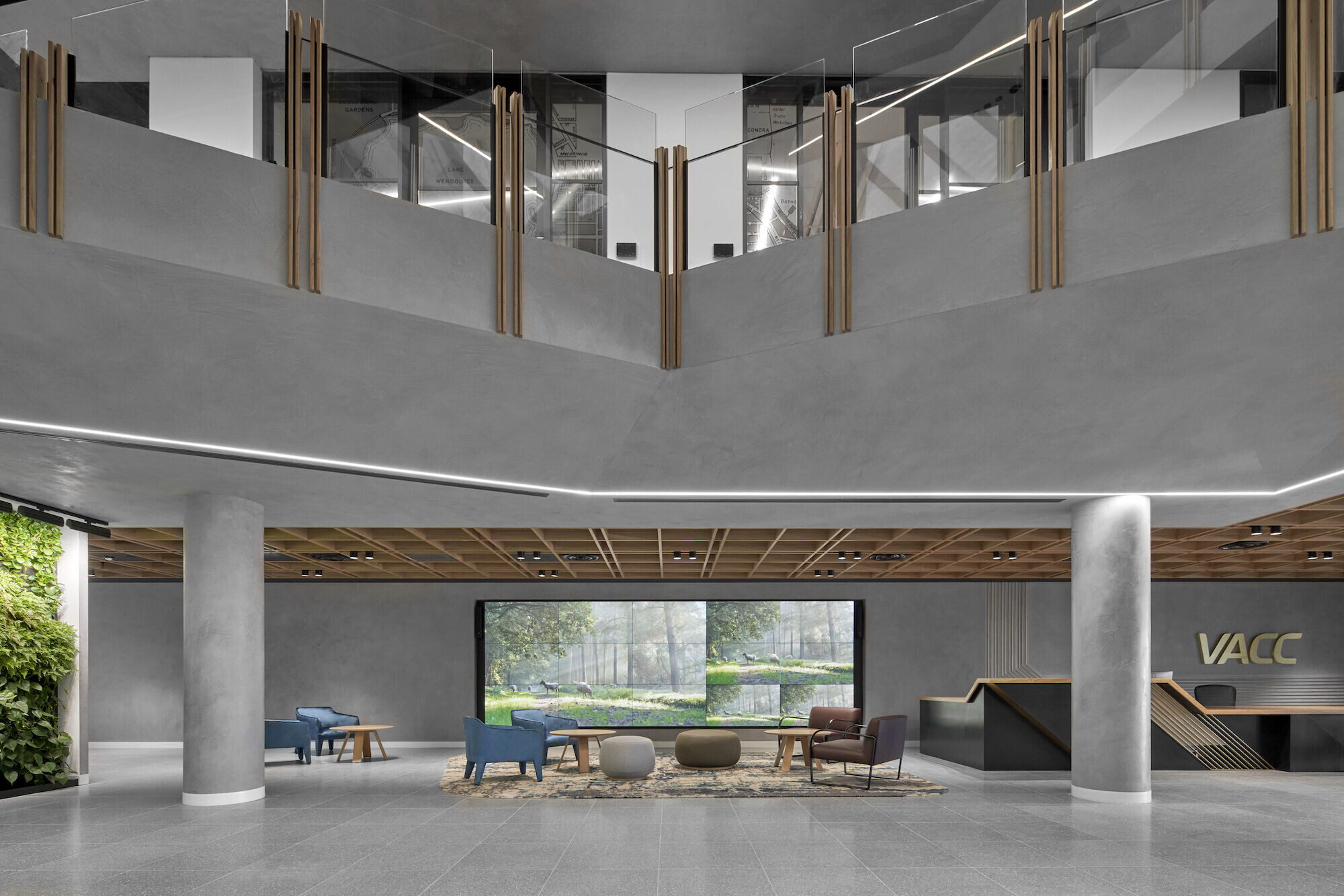 The use of masonry is a direct reference to the surrounding residential and industrial vernacular, most notably the single storey masonry terraces to the west of the site.
The new VACC Headquarters rises three storeys above ground level and includes three levels of underground parking and an end of trip facility.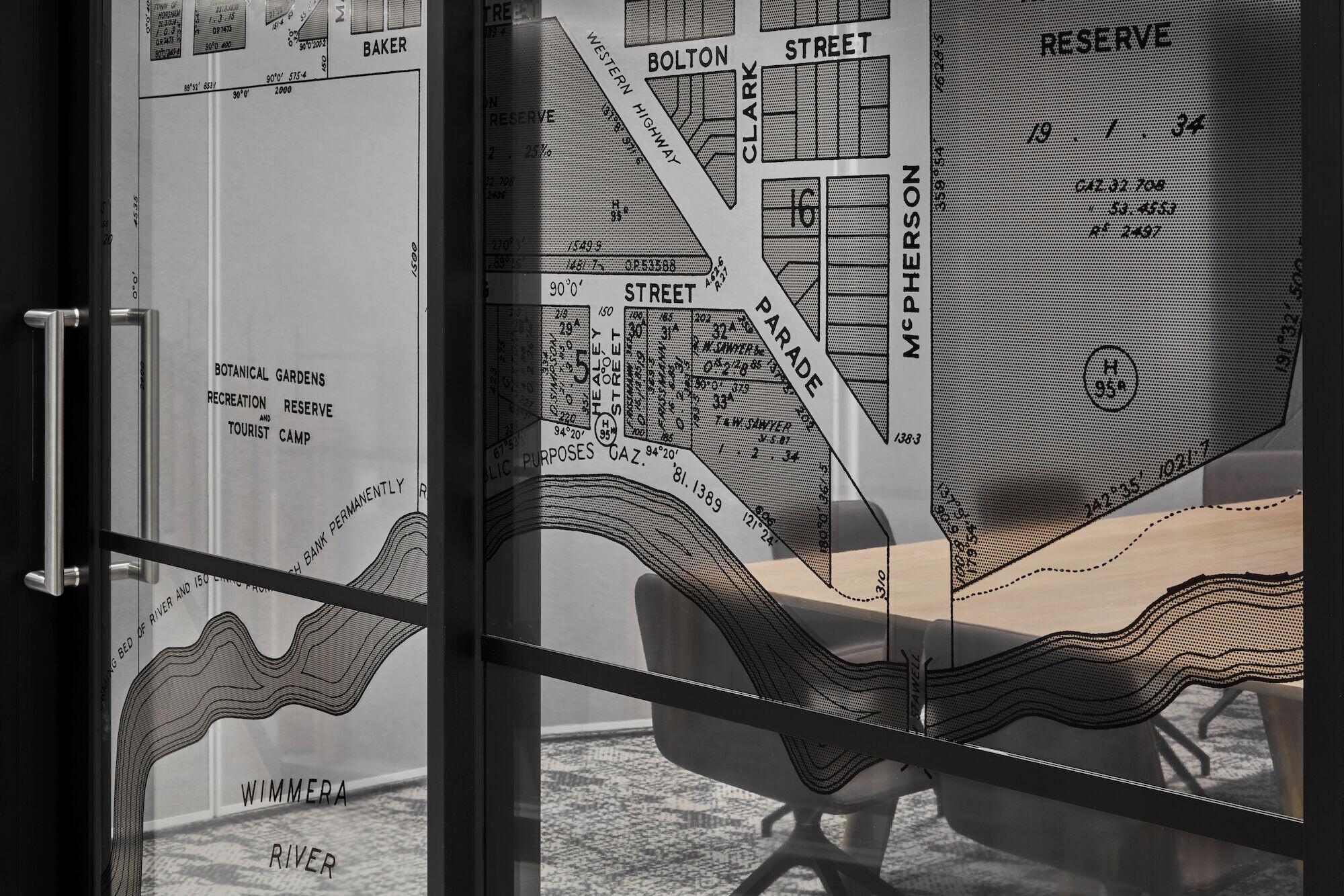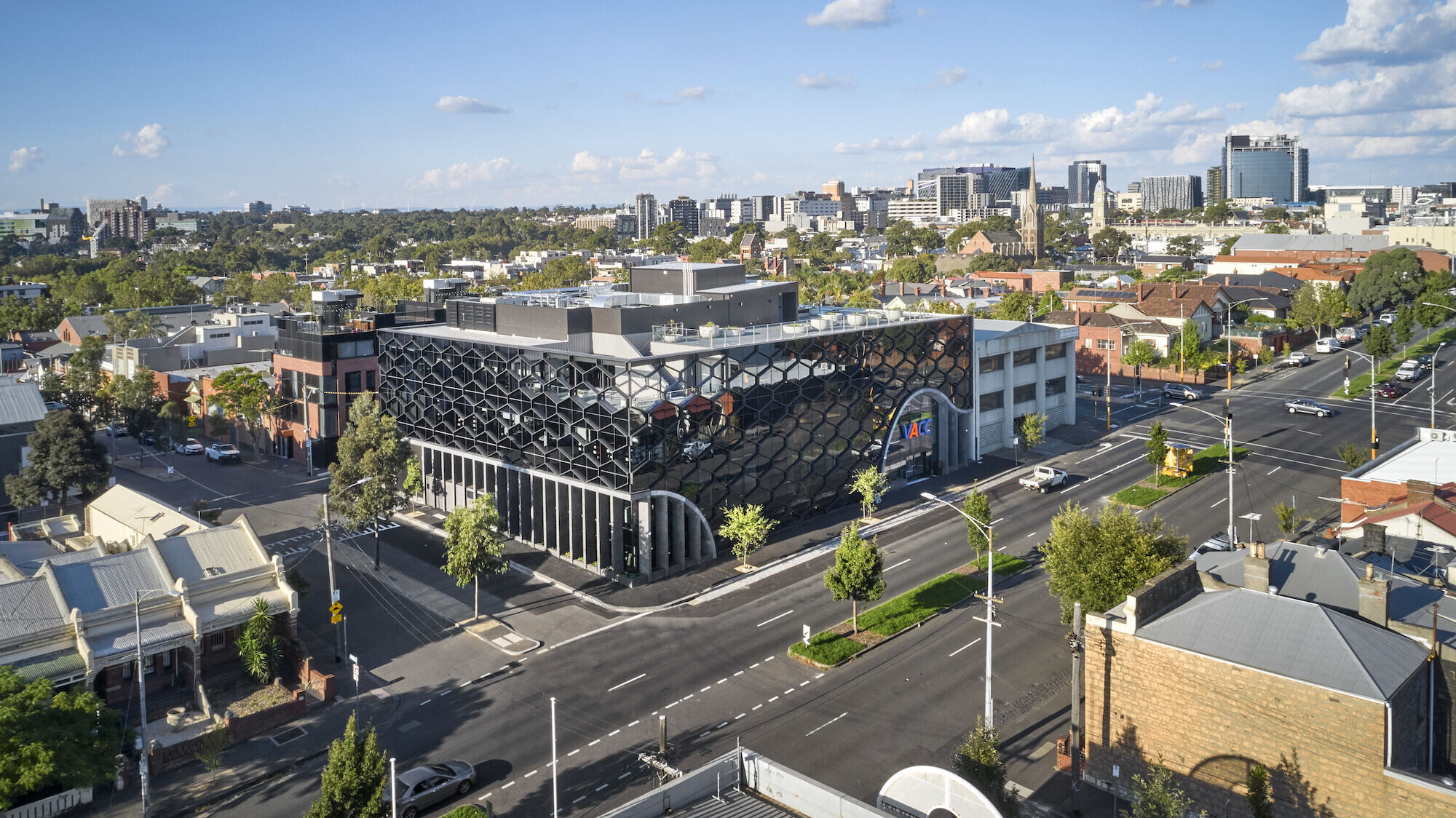 Team:
Architects: Gray Puksand
Photographer: Peter Bennetts