House and pool are combined in an exclusive design with a zero energy concept. This project materializes a lifestyle linked to sports and health in a house adapted as a suit tailored to its inhabitants. From the simple design of a clear volume over a swimming pool to the natural materials, the house breathes the natural environment of this Costa del Sol area with maximum energy efficiency.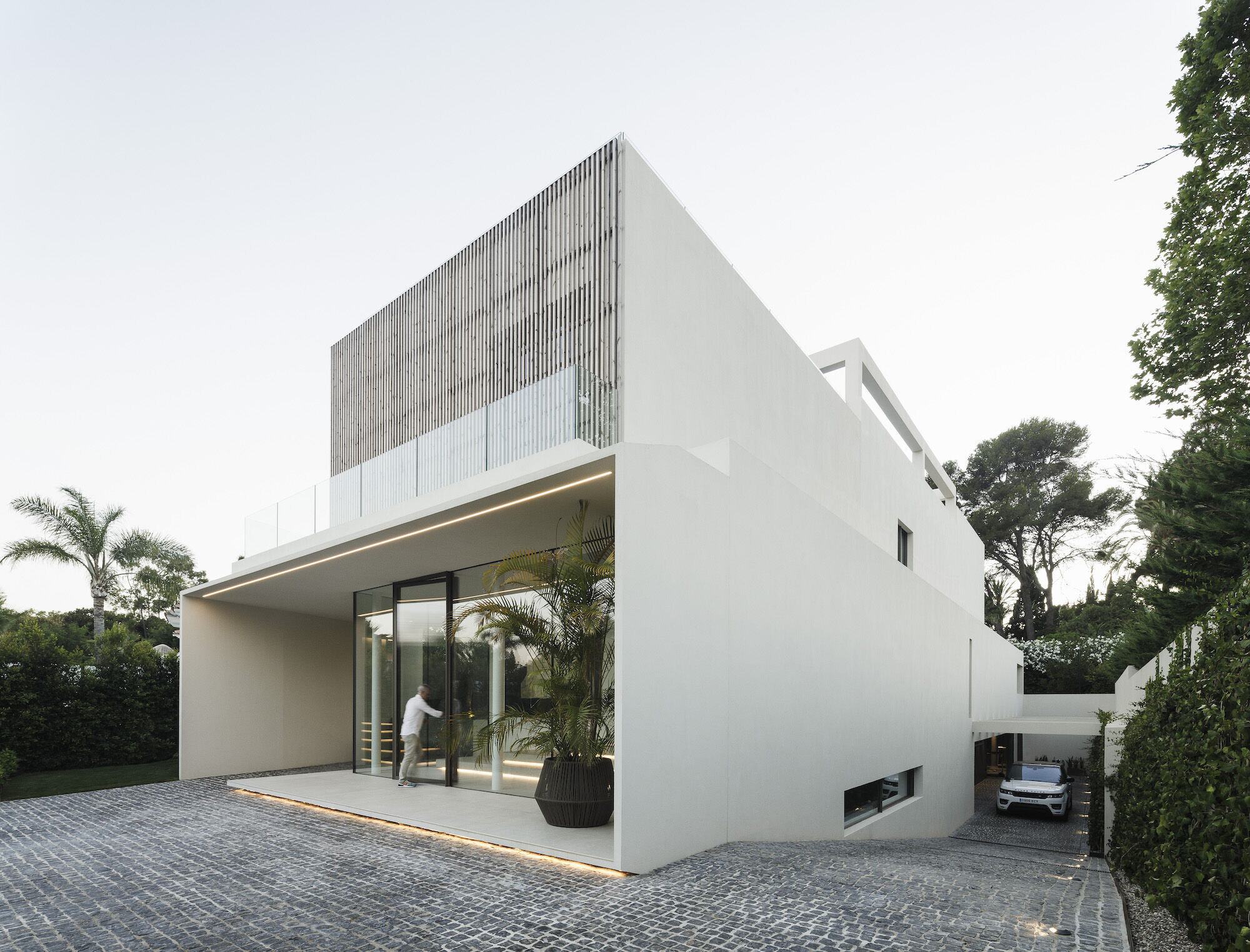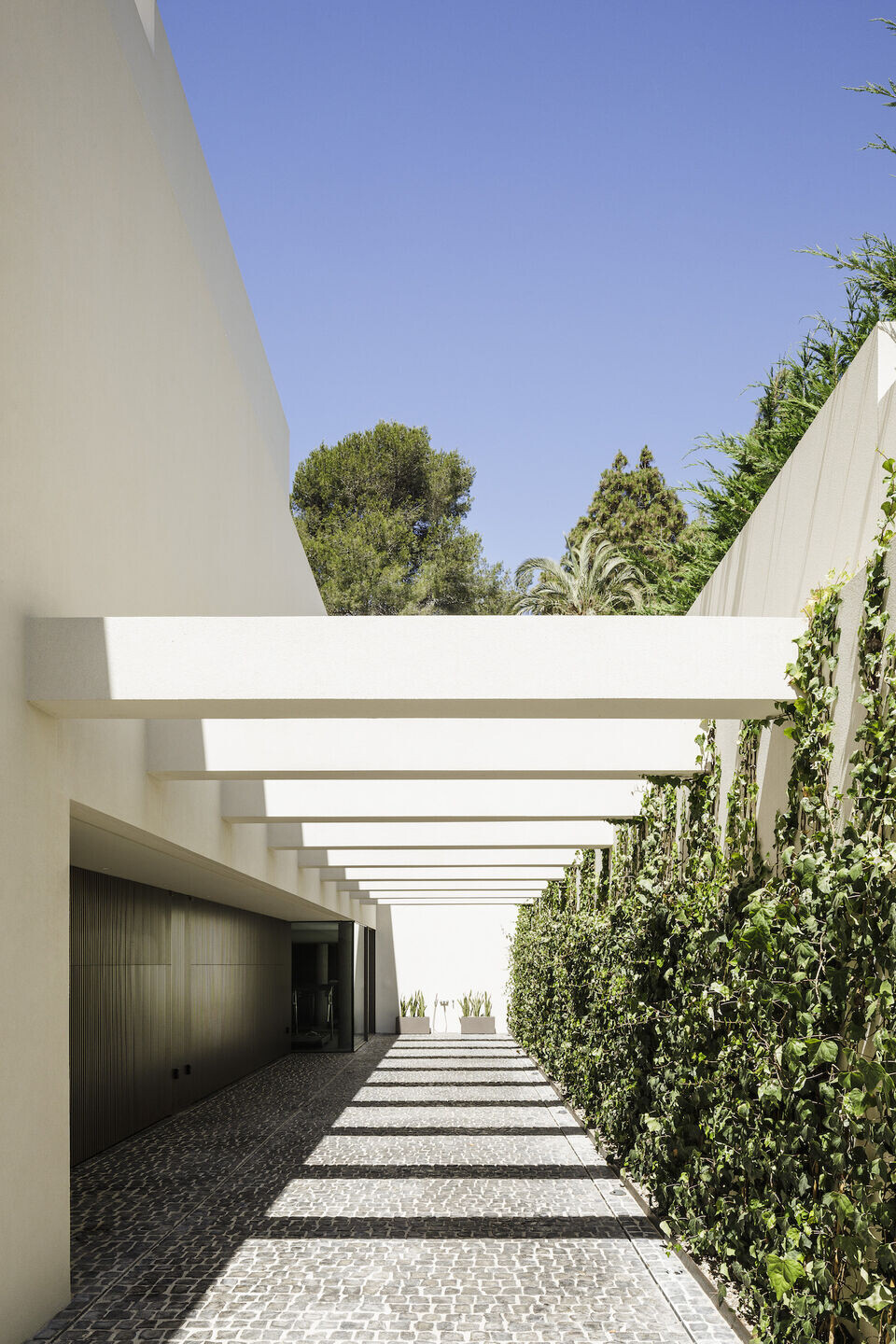 The house is composed with a volume supported by two box pieces. This main volume houses supports the night uses, which is why wood is used as the skin, to give it´s interior warmth and intimacy, highlighting it over the white set, which seeks Mediterranean reminiscences.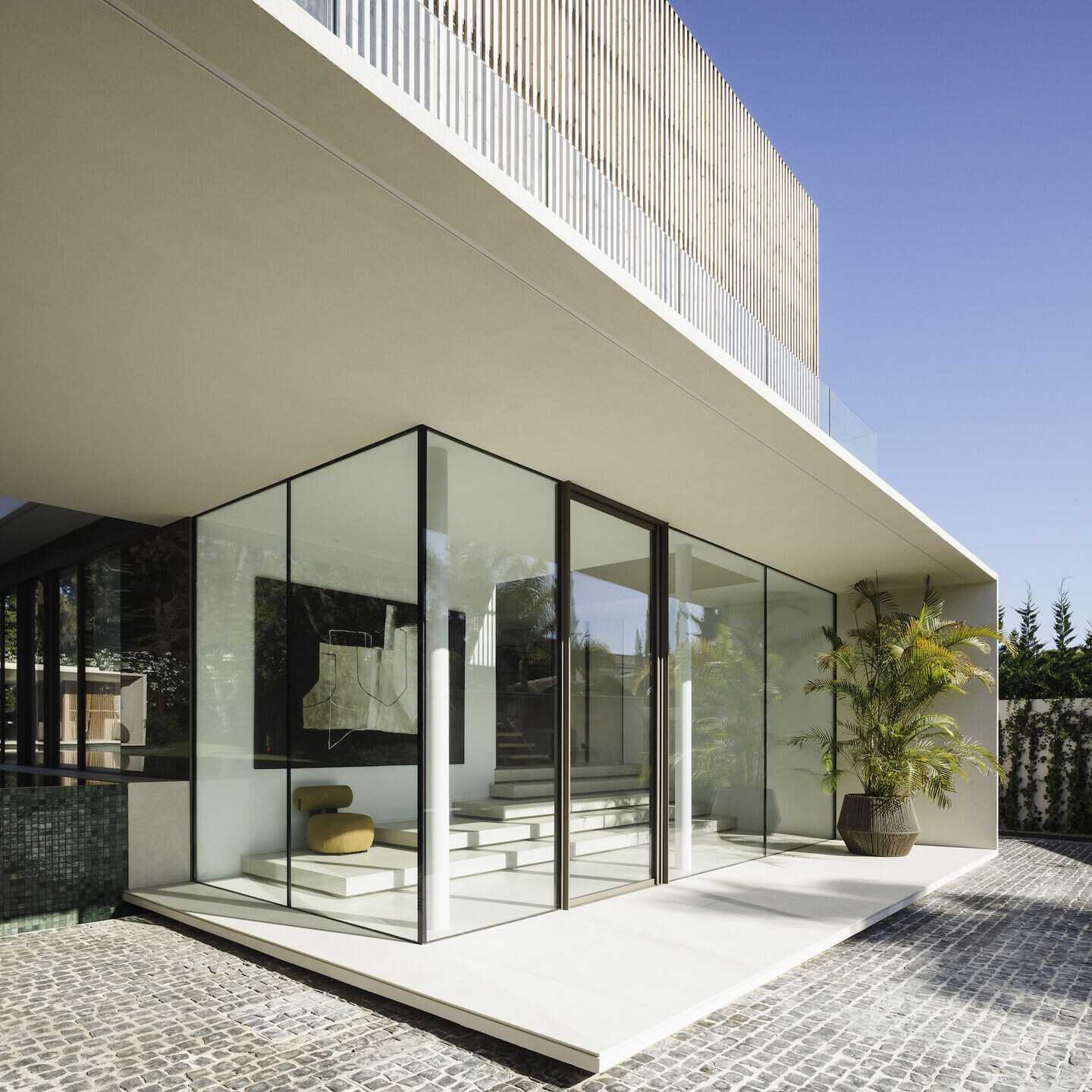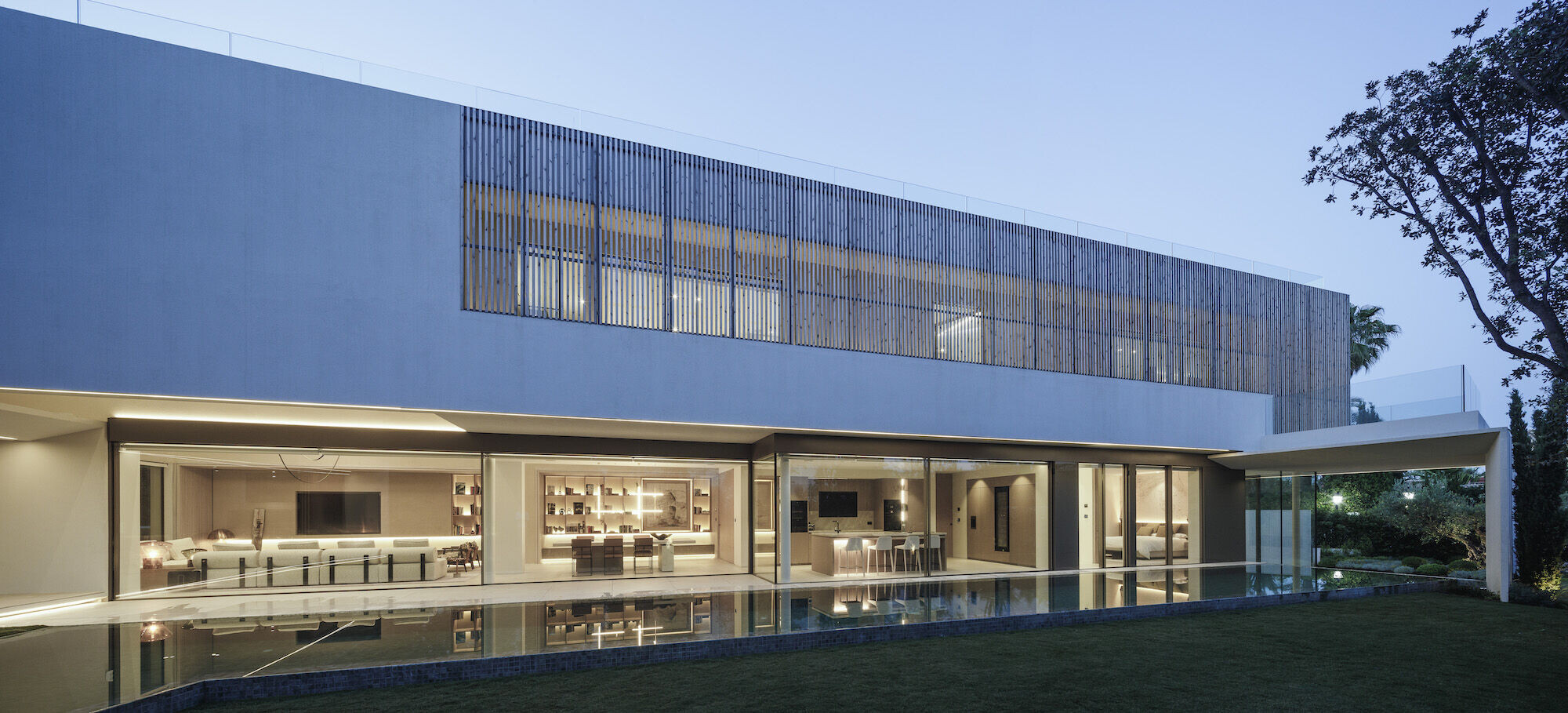 The house plays with the spaces that releases this high volume, generating double heights in the lower ground floor space occupied by the living and dining rooms. The access is produced through a portico that is built with a fine white slab that includes the entrance area and a parking space.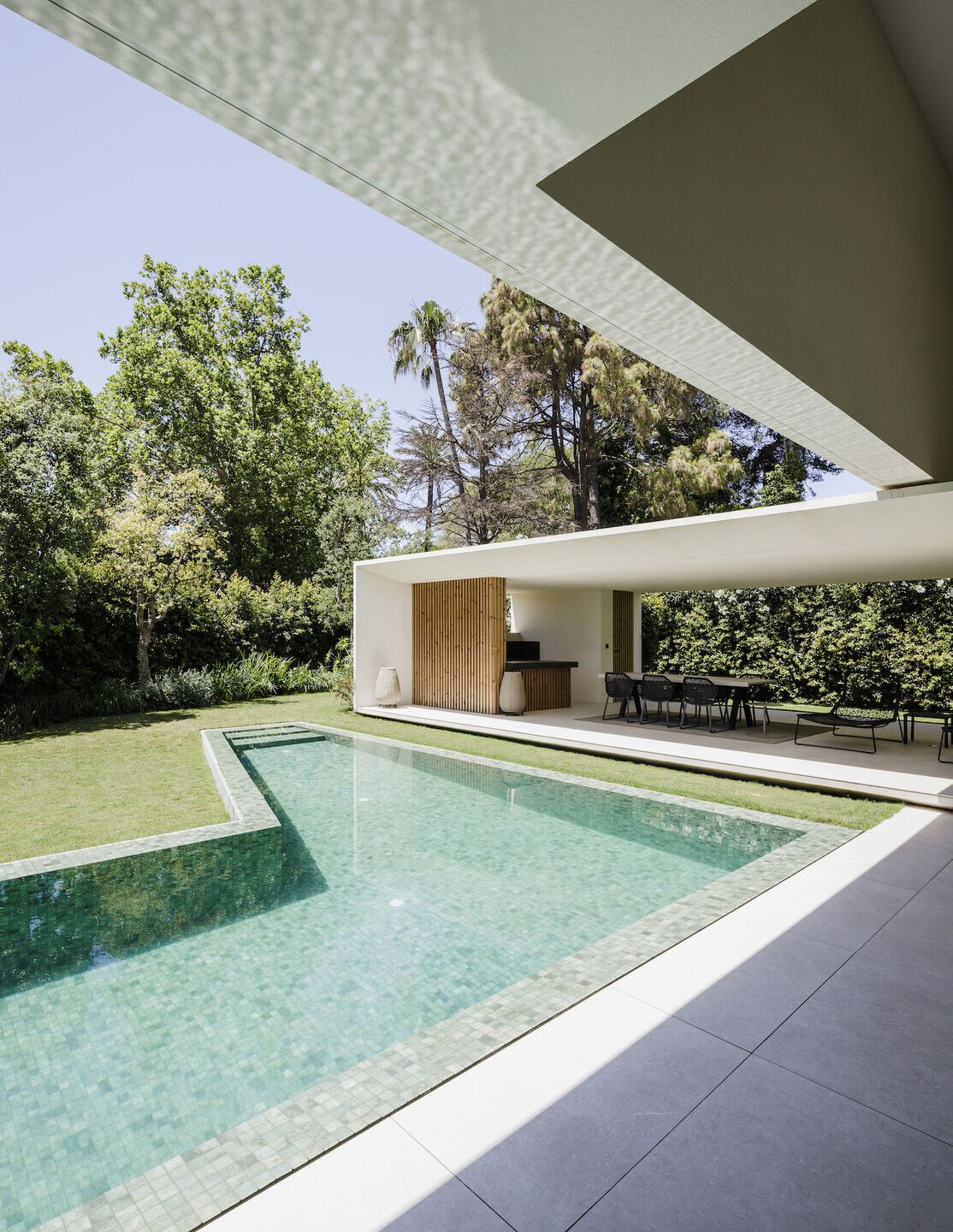 The interior design plays with natural materials such as lime mortar, natural wood, stones and fabrics, always seeking to convey a conjunction with Mediterranean nature. Never lacking in a certain level of sophistication.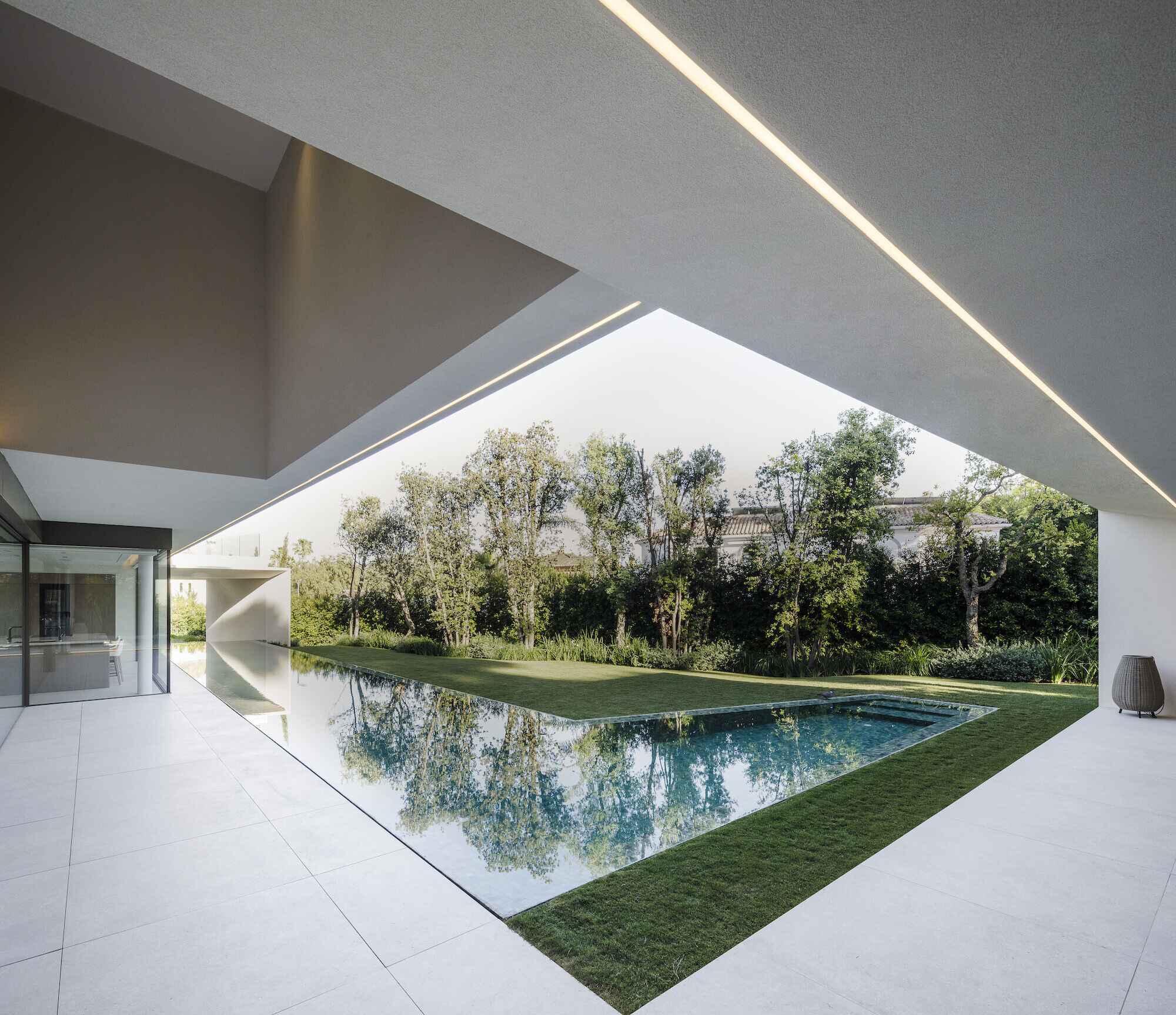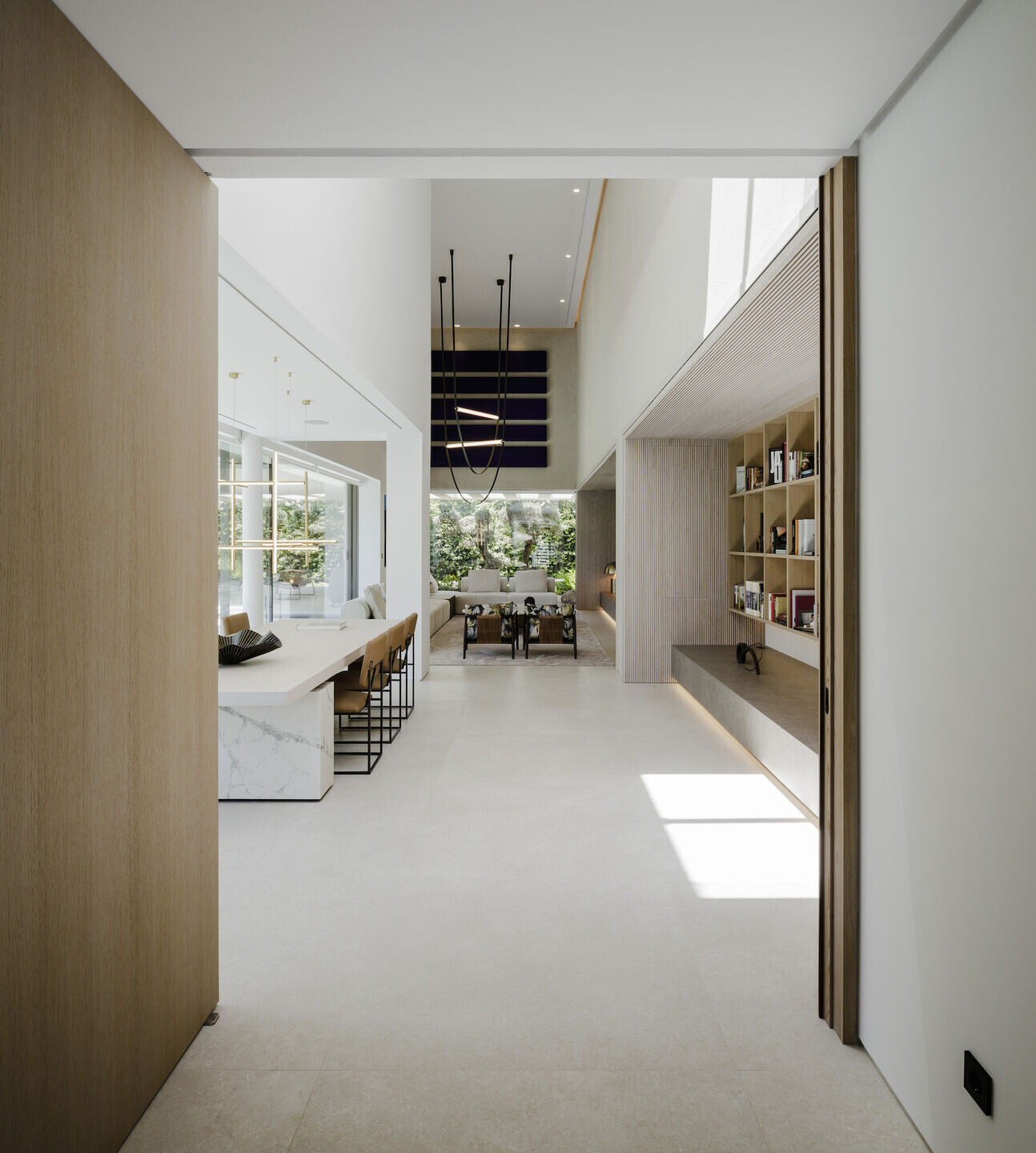 The house is built with Passivhaus philosophy using an envelope with an ETICS insulation system and therefore guaranteeing the absence of thermal bridges, the high performance windows guarantees the sealing of the façade. The double-flow ventilation system with recovery energy its efficiency, which, together with high-efficiency air conditioning, with aerothermal energy and hot water solar pannels, guarantee the maximum energy classification.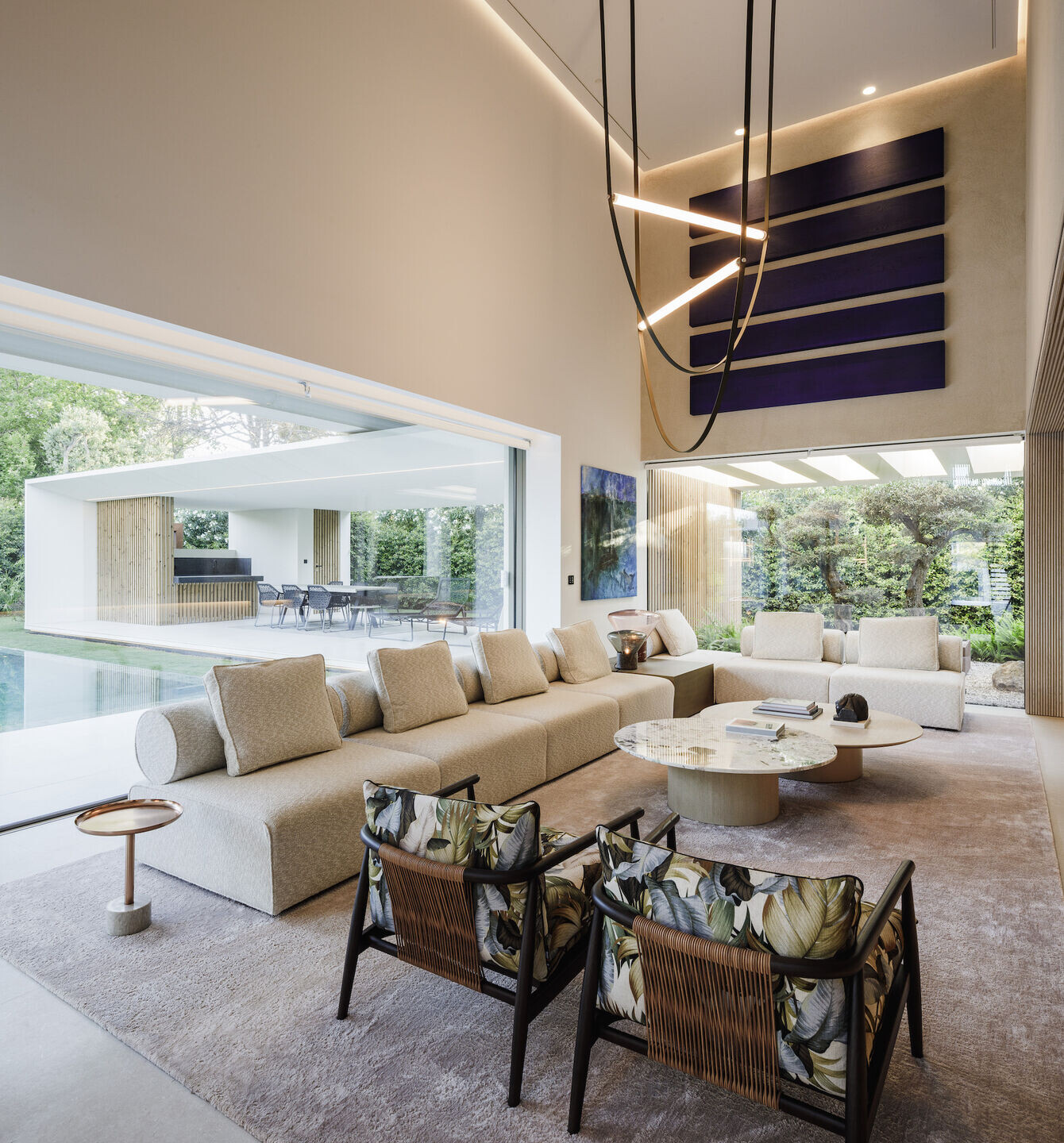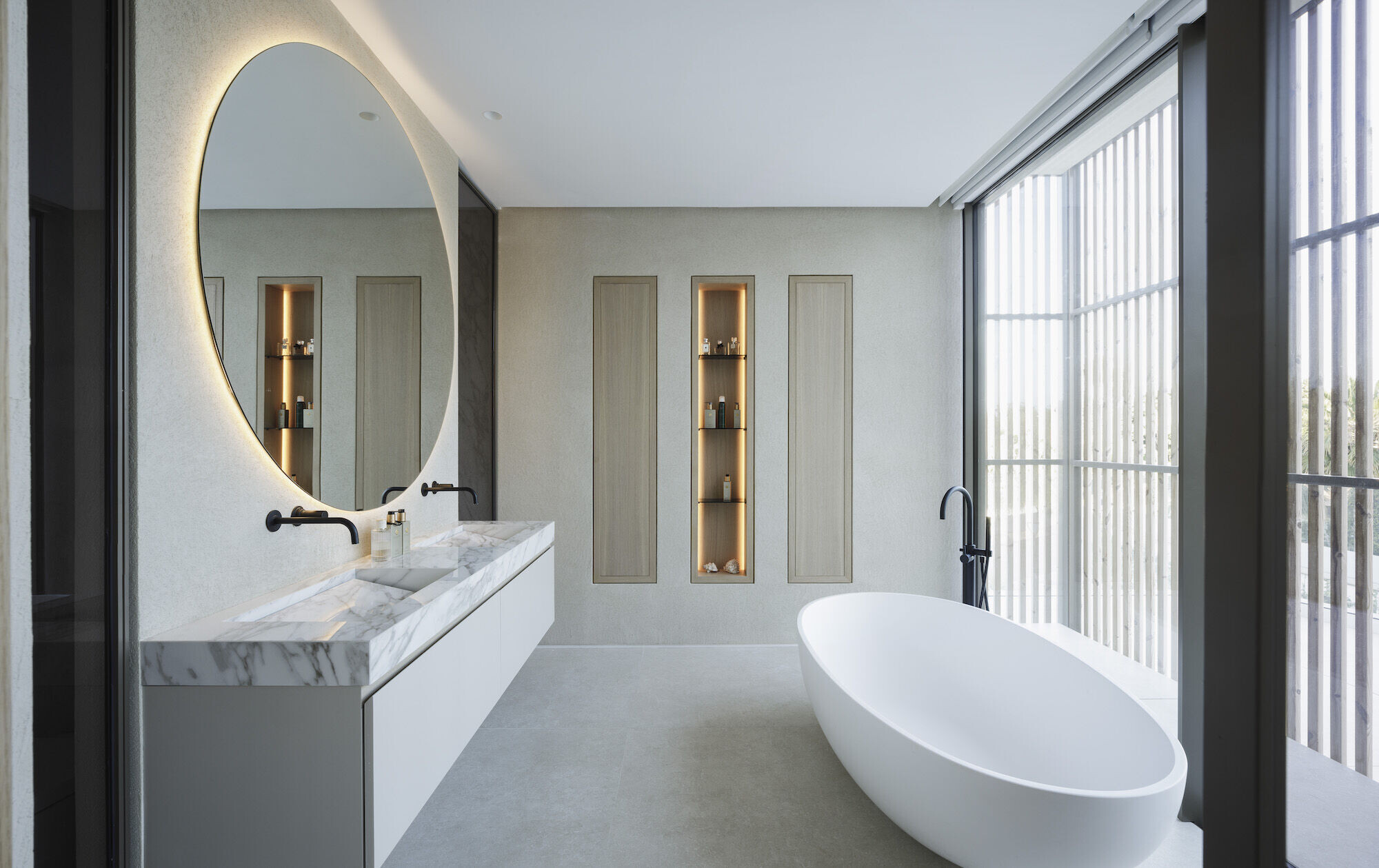 Team:
969 ARQUITECTOS, Architects
Héctor Pérez Jimenez, Project manager
Marina Ortiz Quintas, Landscape
Jose Flores design, Interior design
Illusion, Lighting design
Fernando Alda, Photographer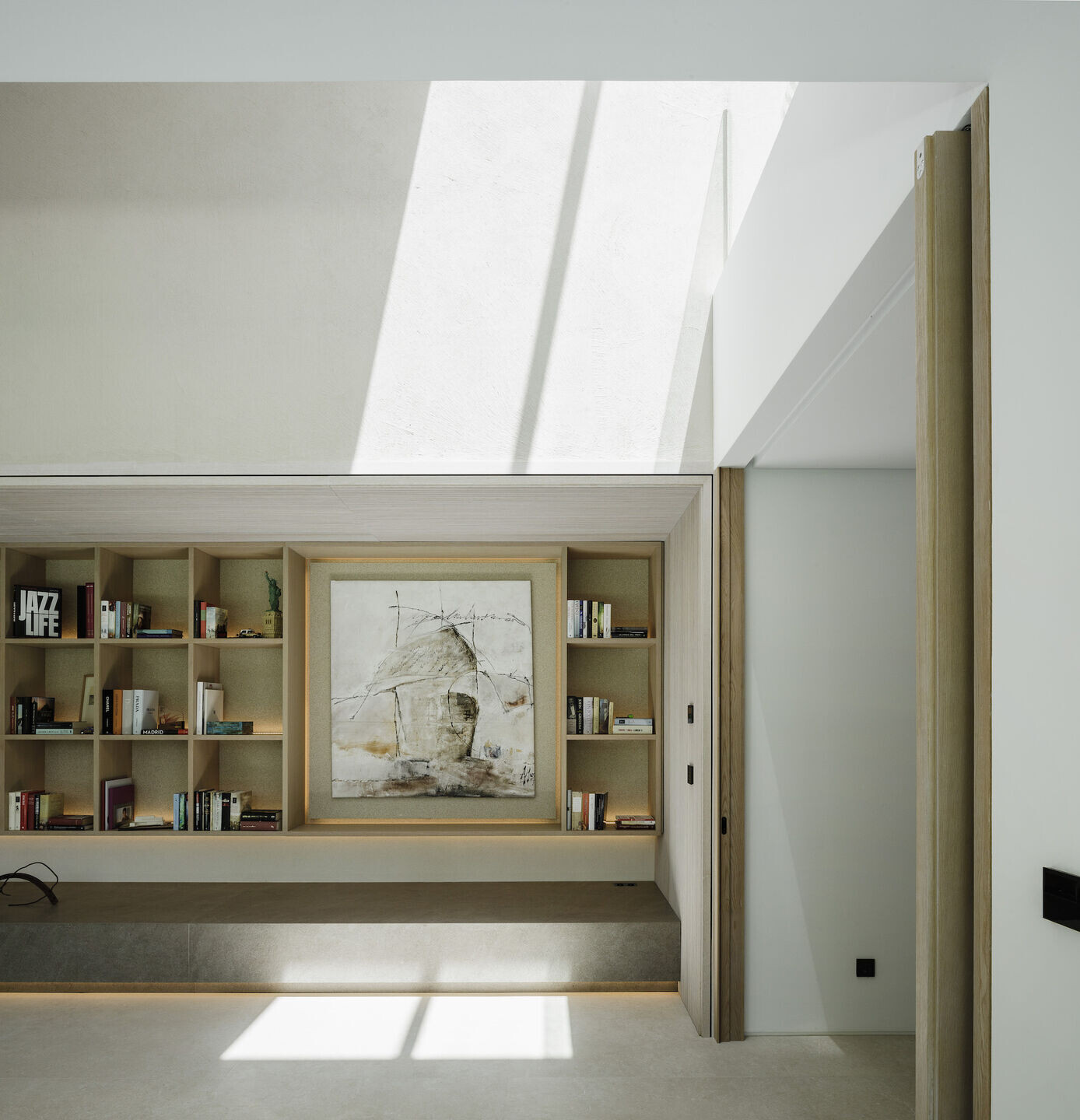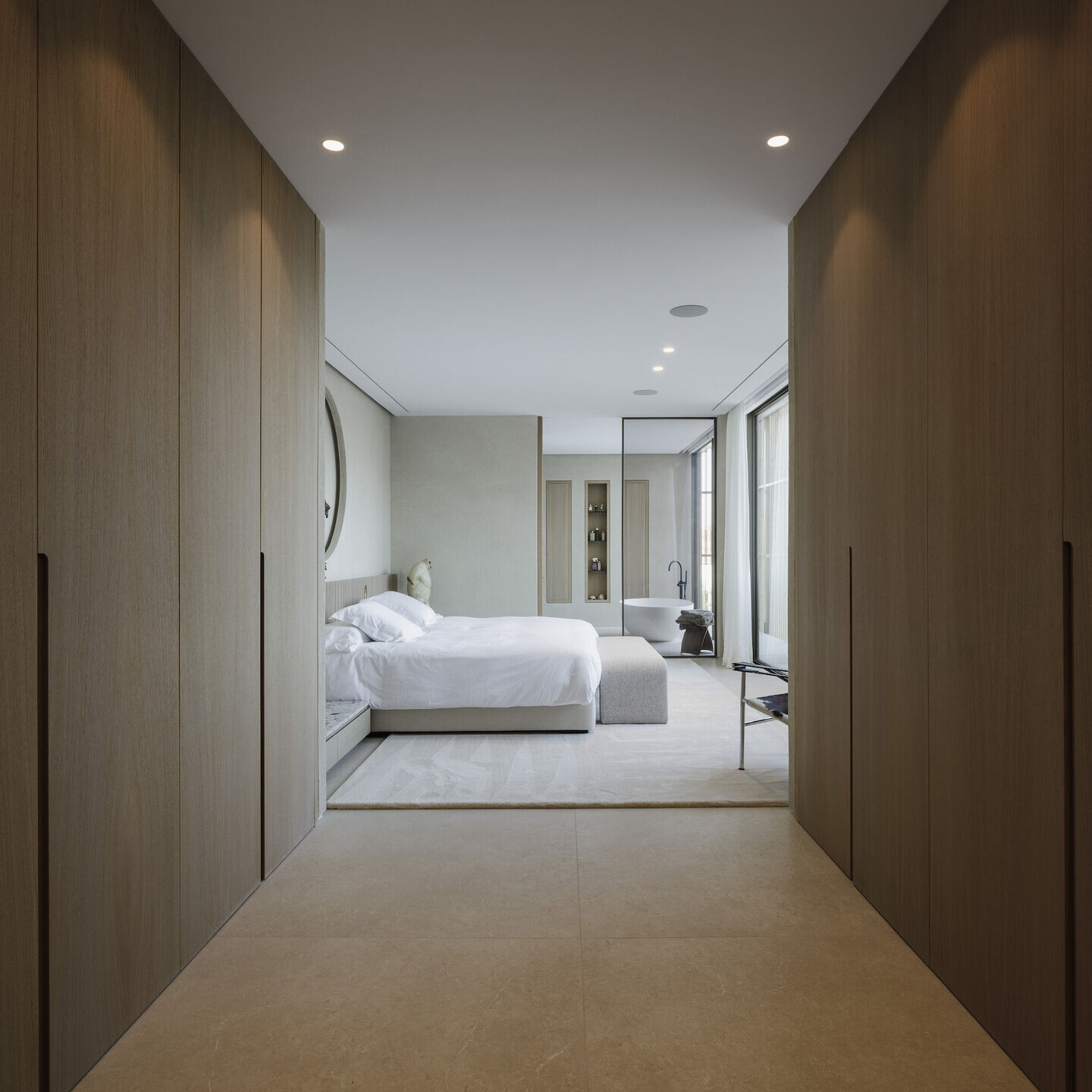 Materials Used:
Facade, ETCS, Weber
Outdoor Windows, Ottima Spain (Alumilux)
Indoor doors, Torinco
Steel, Ifametal
Lighting design, Illusion
Flooring, Marazzi
Ventilation, Siber
Airconditioning, Mitsubitschi
Control, Lutron
Lighting, Flos