Designs by Nissen Richards Studio for the redevelopment of a complex, central Watford site, encompassing a new, mixed-use scheme that includes 25 residential units and a commercial ground floor area, have now received planning permission. The project is for client 46 and 48-50 High Street Limited and includes the removal of two locally-listed buildings on Watford High Street.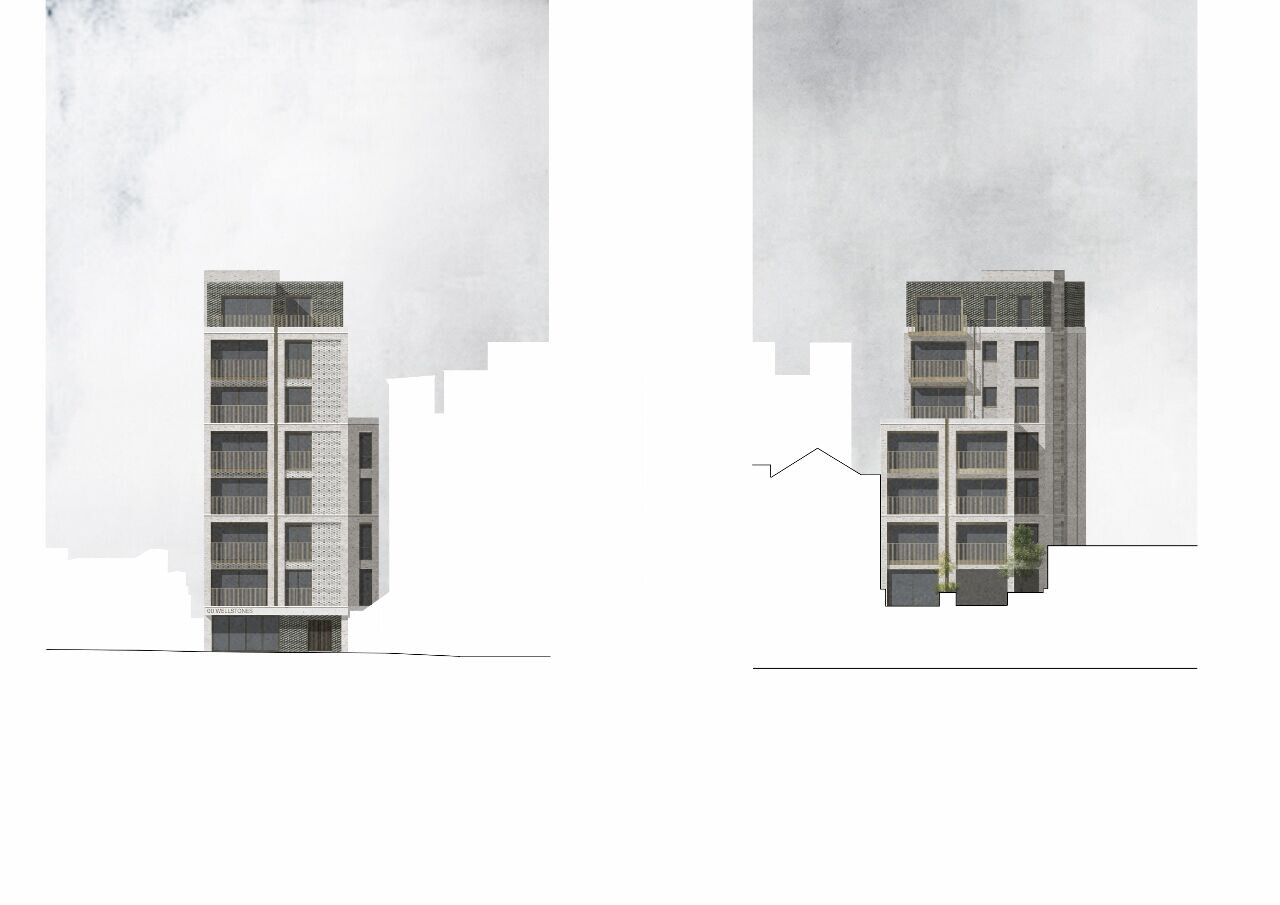 The new scheme is comprised of two blocks, connected at ground level, where there are retail units and a residential entrance, along with bike and bin stores. The two blocks are separated at the first – podium – level by a courtyard. The proposed massing was split into two to address the different conditions and scales of buildings facing two streets: the High Street and Wellstones. The front block (facing High Street) roughly aligns with the existing massing of the prevalent 4-storey buildings that front the High Street, whilst an 8-storey tower was proposed to the rear (facing Wellstones) to reflect the number of new, taller developments on that street.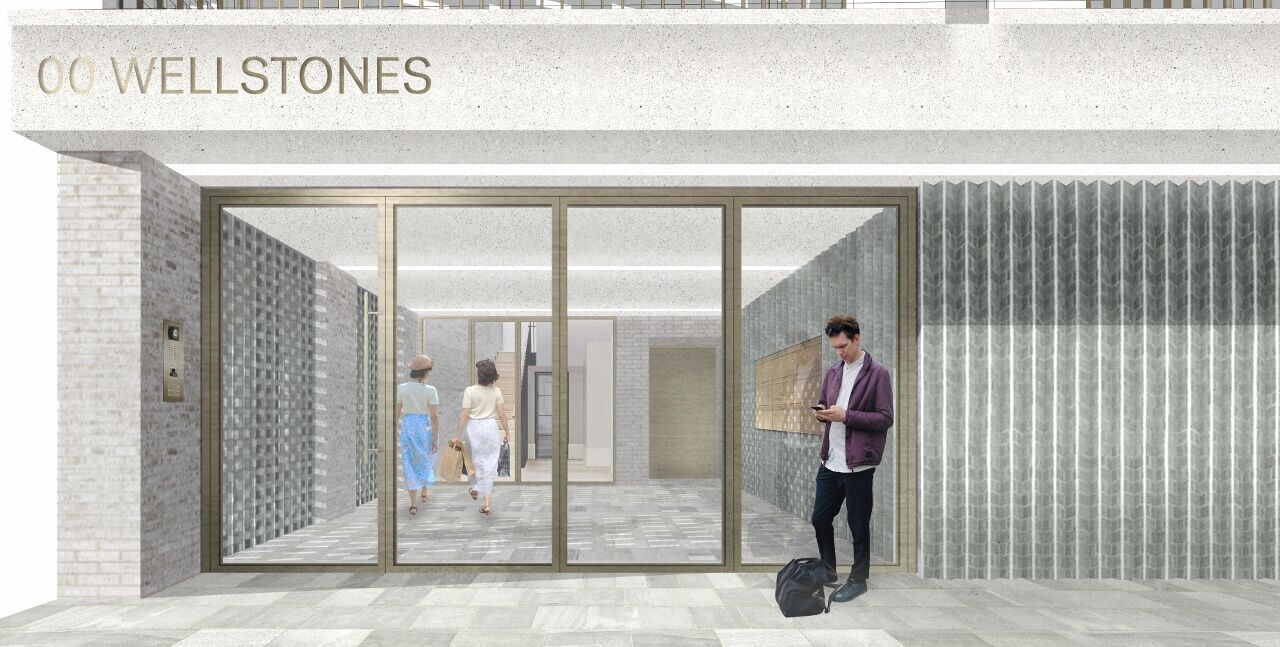 'Careful attention was given to the detailing of the brickwork on the scheme in order to create high quality façades and provide a development that offers a positive contribution to the High Street', Nissen Richards Studio Director Jim Richards commented. 'Subtle detailing such as sawtooth and hit and miss brickwork have been proposed in order to break up the massing of the façade and unify the two distinct blocks that form the new scheme.'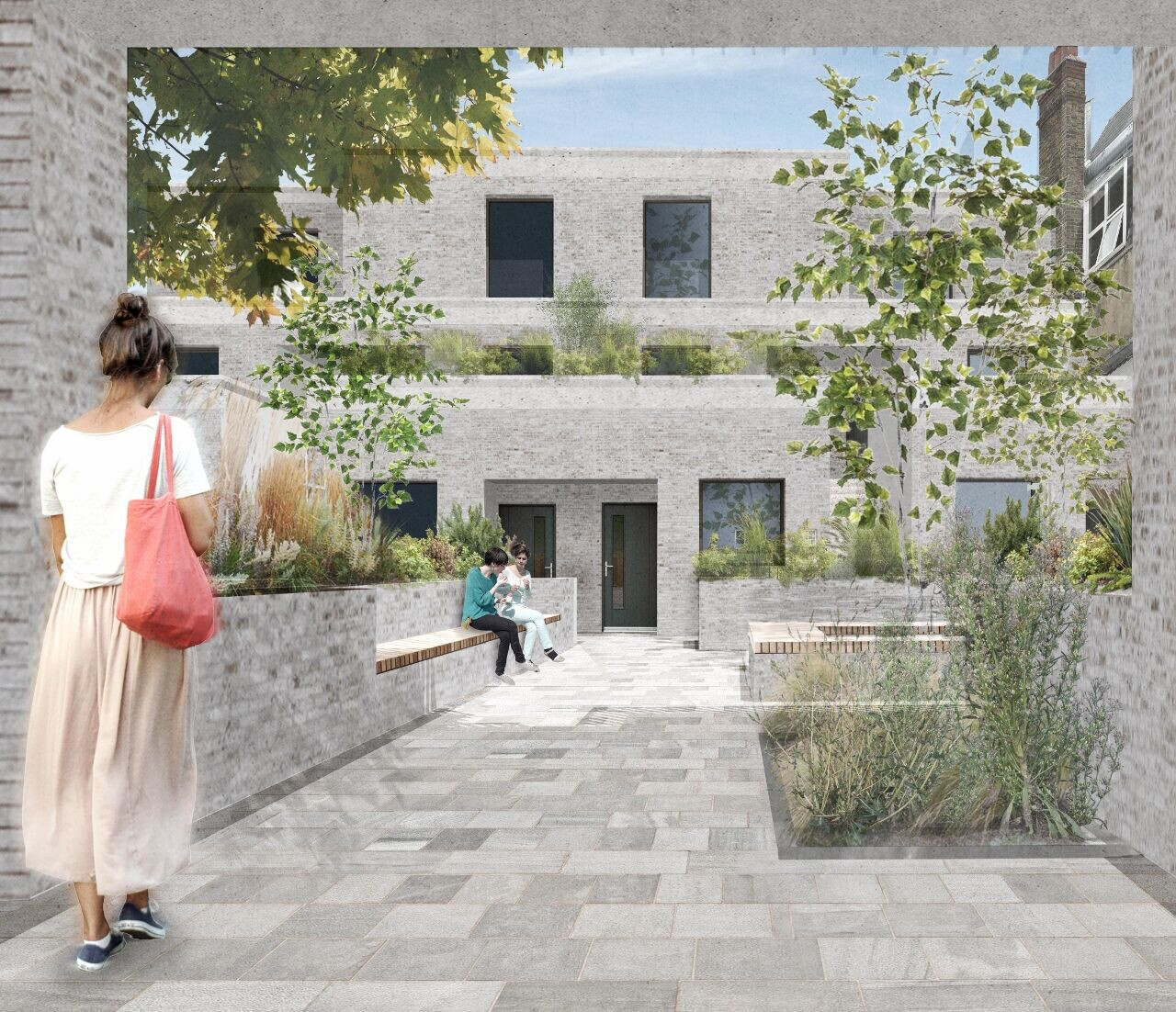 Throughout the lengthy pre-planning and planning process, Nissen Richards Studio worked closely with the planning officer to discuss and agree on the proposals. The proposals were also well received by Watford's Design Review Panel who felt the proposals would be a high quality addition to the High Street.