New York City is defined by its energy — but also by its buildings. A city of creators, it is full of architects and designers with hundreds of studios working around the five boroughs. For this article, we highlighted just 25 firms creating new and exciting work out of New York offices. We selected powerhouse firms as well as smaller studios doing innovative work. Narrowing our list down to just 25 was hard, as New York City is home to a vast array of architects creating groundbreaking structures and interiors. We chose firms that are influencing others, redefining the industry, and creating a legacy. These New York-based practices are helping to build the world, one project at a time. Together, these 25 firms are defining architecture in New York City and beyond.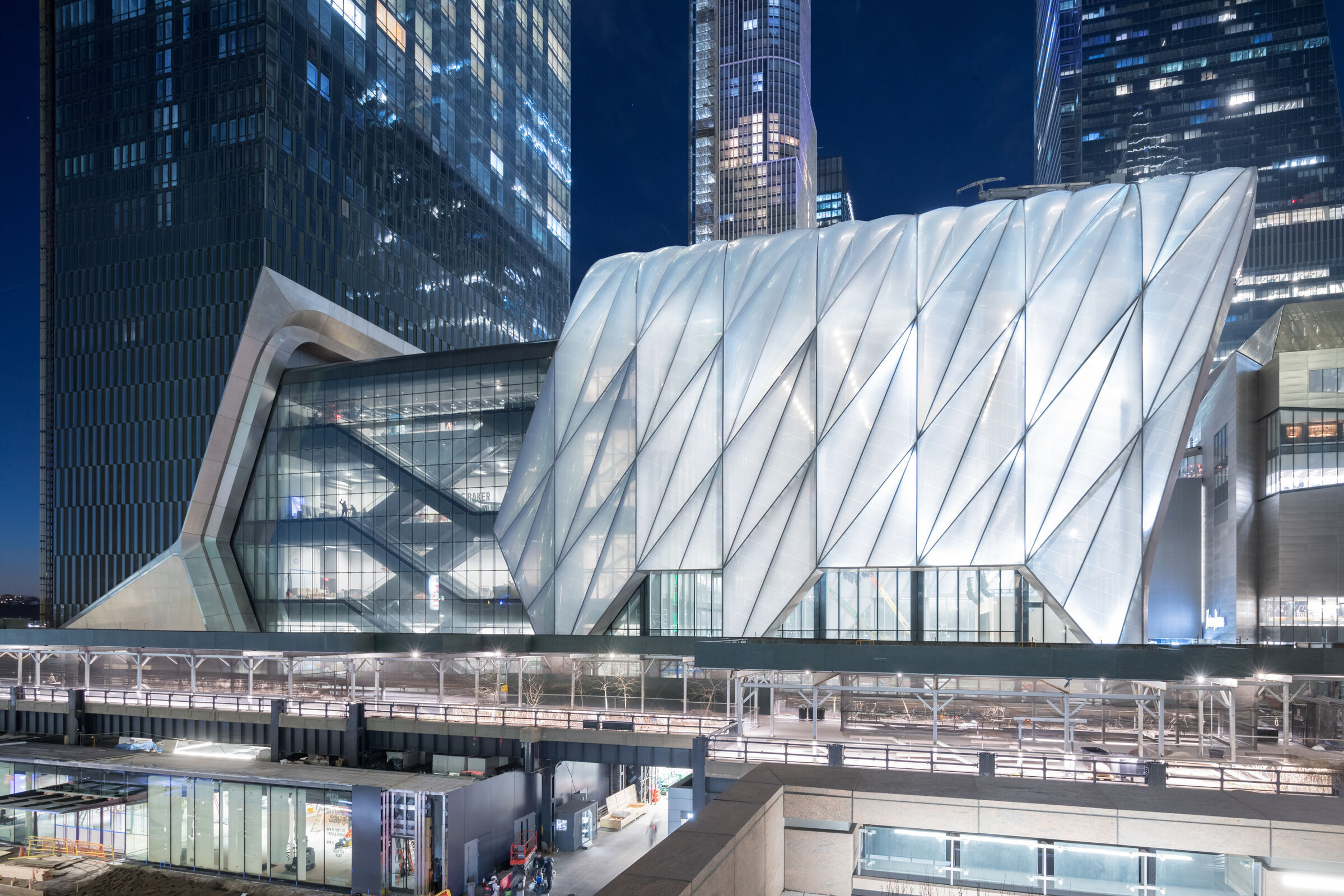 Established in 1981, Diller Scofidio + Renfro is led today by a quartet of partners — Elizabeth Diller, Ricardo Scofidio, Charles Renfro, and Benjamin Gilmartin. DS + R is a multidiscipinary practice working in architecture, urban design, installation art, and more. The studio is over 100 professionals, including architects and designers. Key projects have included the High Line, the reinvigoration of the Lincoln Center campus, the Shed, and the renovation of the Museum of Modern Art.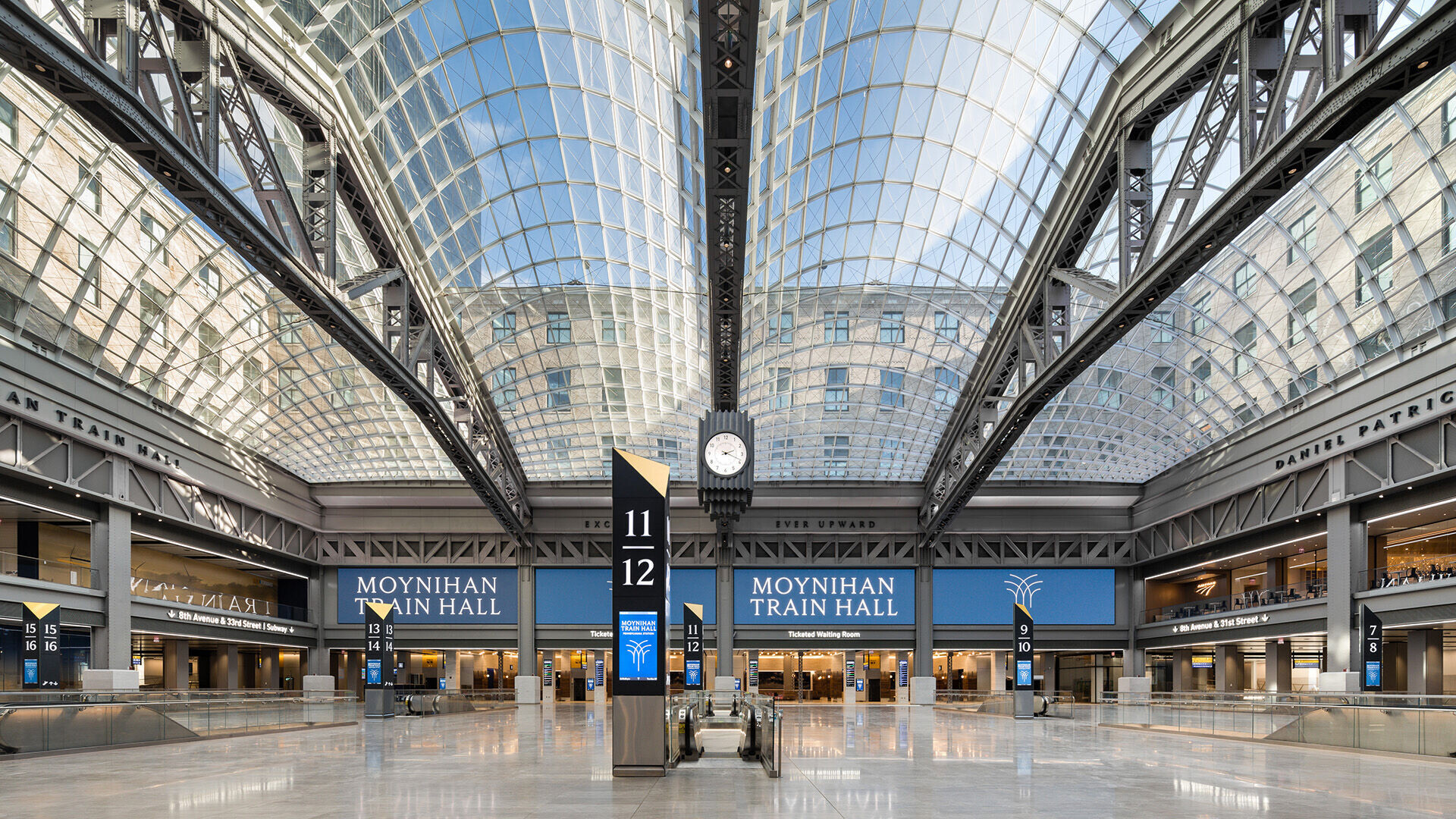 Skidmore, Owings & Merrill was established in 1936 by Louis Skidmore and Nathaniel Owings.Historic projects in New York include the 1952 Lever House. Today, the New York office of this international firm is located within a building they designed: 7 World Trade Center. SOM's architects and designers also work out of studios in Chicago, Dubai, Seattle, and more.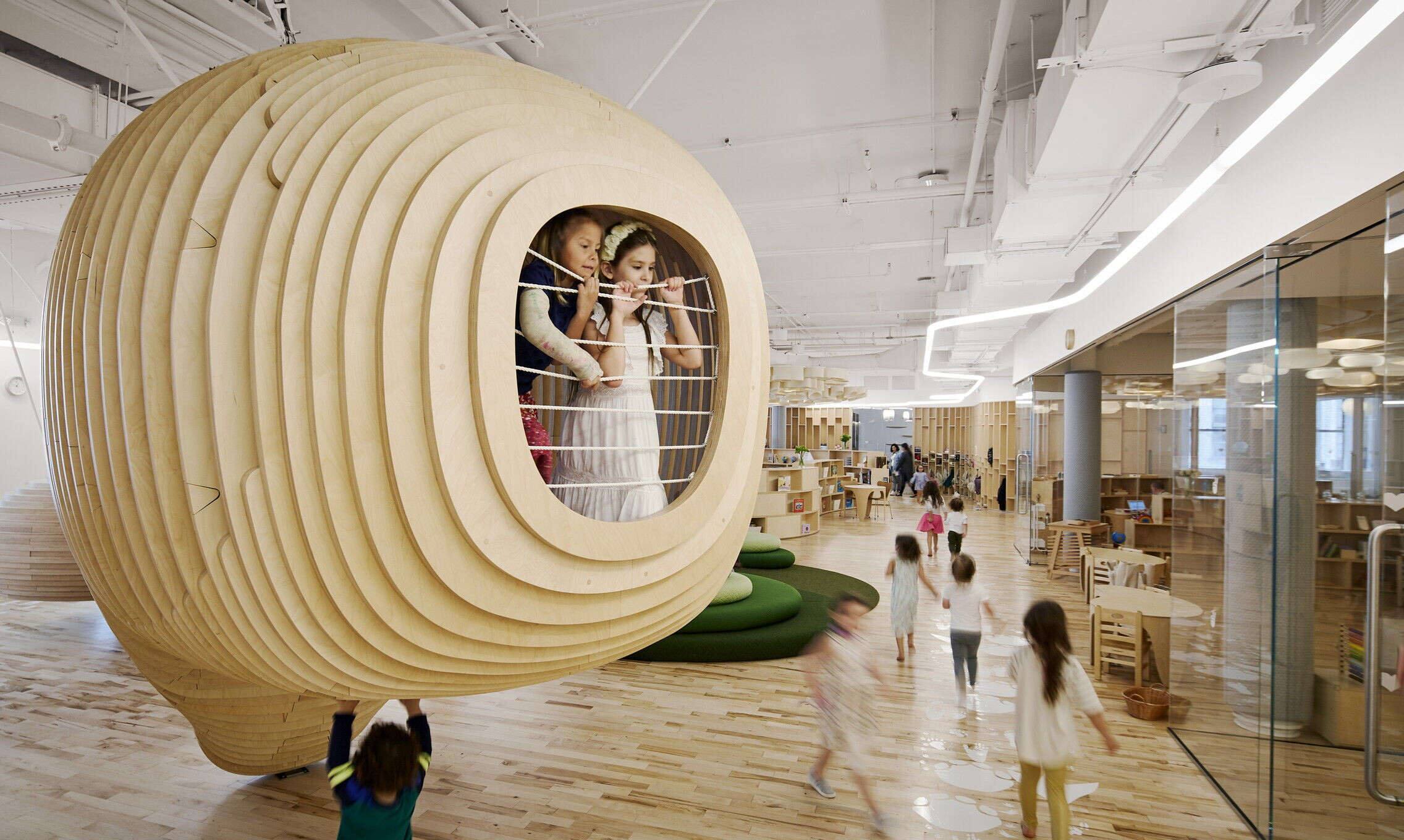 Founded by Bjarke Ingels in 2005, BIG is now led by a team of partners working in offices around the world. 500+ professionals design and create from studios in Copenhagen, New York, London, Barcelona, and Shenzhen. BIG works around the globe on four continents. Projects include cultural, public space, commercial, and urbanism.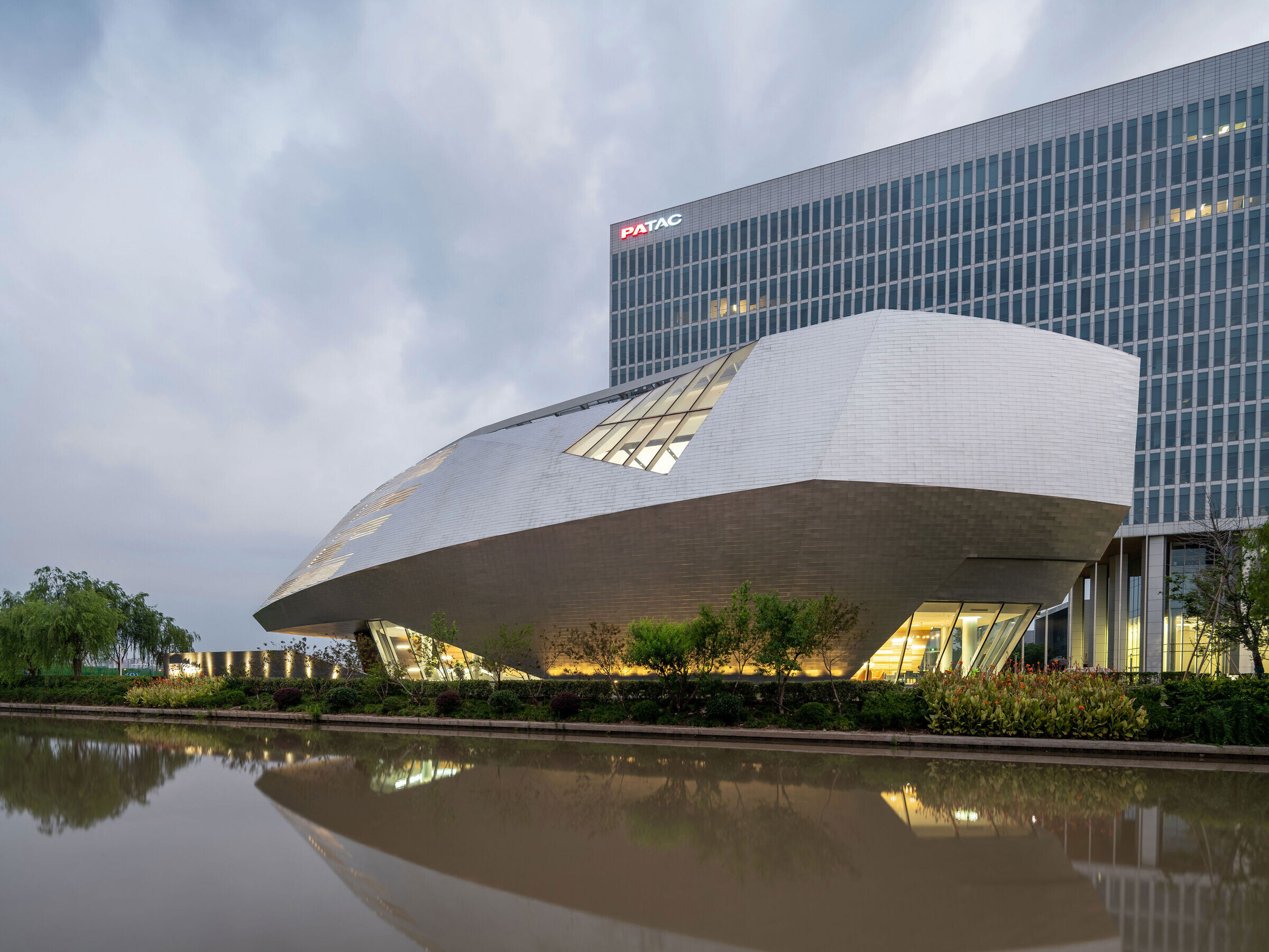 Founded in 1965, global architecture and design firm Gensler is a giant in the industry. Serving thousands of clients from nearly 50 offices, Gensler's work includes architecture, brand design, urban design, and interior design. Gensler is led by co-CEOs Diane Hoskins and Andy Cohen. The firm is committed to sustainability and boasts over 1200 LEED-accredited professionals.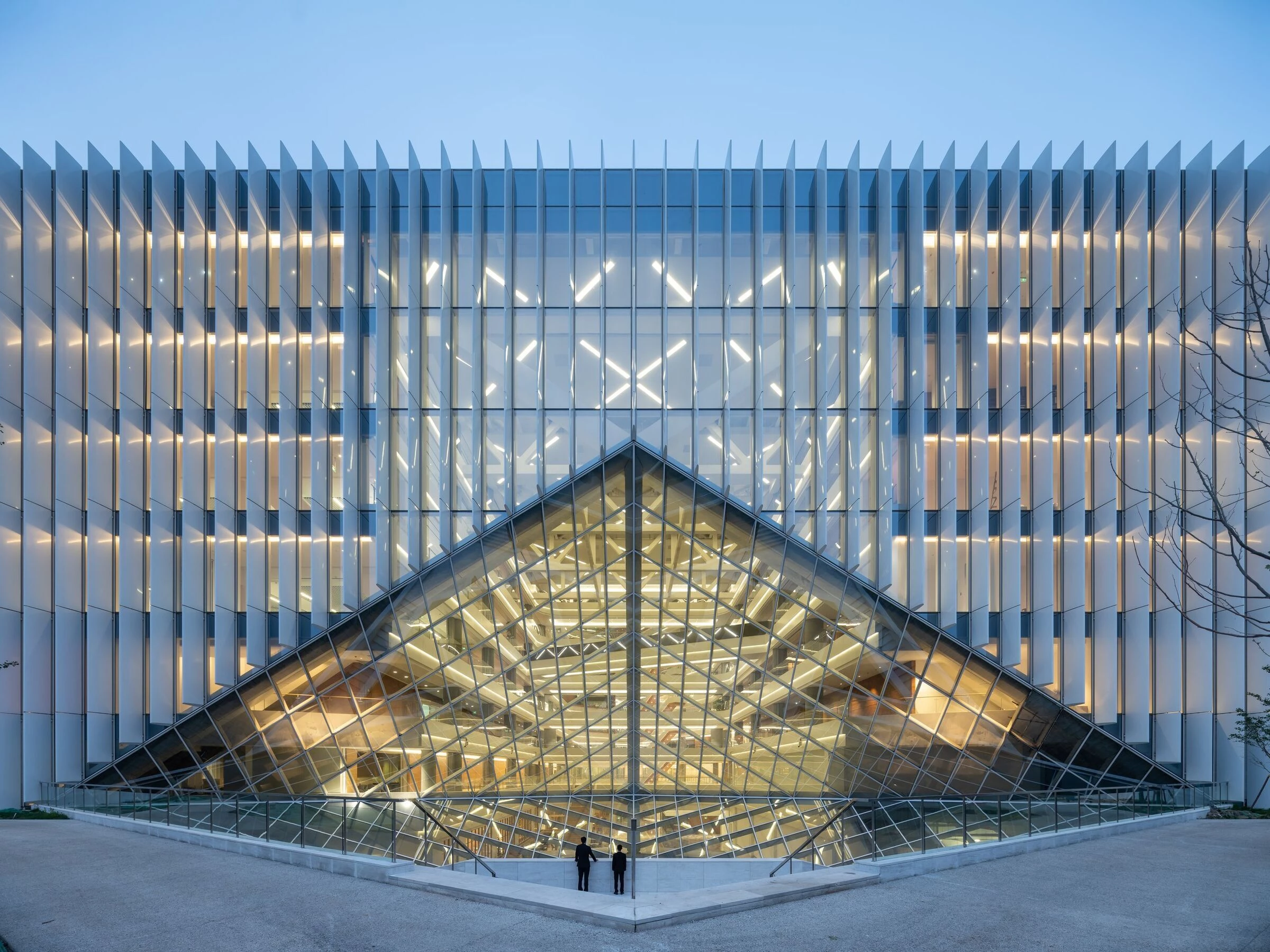 Rotterdam-born Rem Koolhaas established OMA in 1975, alongside Elia and Zoe Zenghelis and Madelon Vriesendorp. The international practice, led by a team of partners, works in studios in New York, Rotterdam, Hong Kong, Doha, and Australia. OMA's work includes Fondation Galeries Lafayette in Paris, China Central Television (CCTV) in Beijing, the Seattle Central Library, and much more.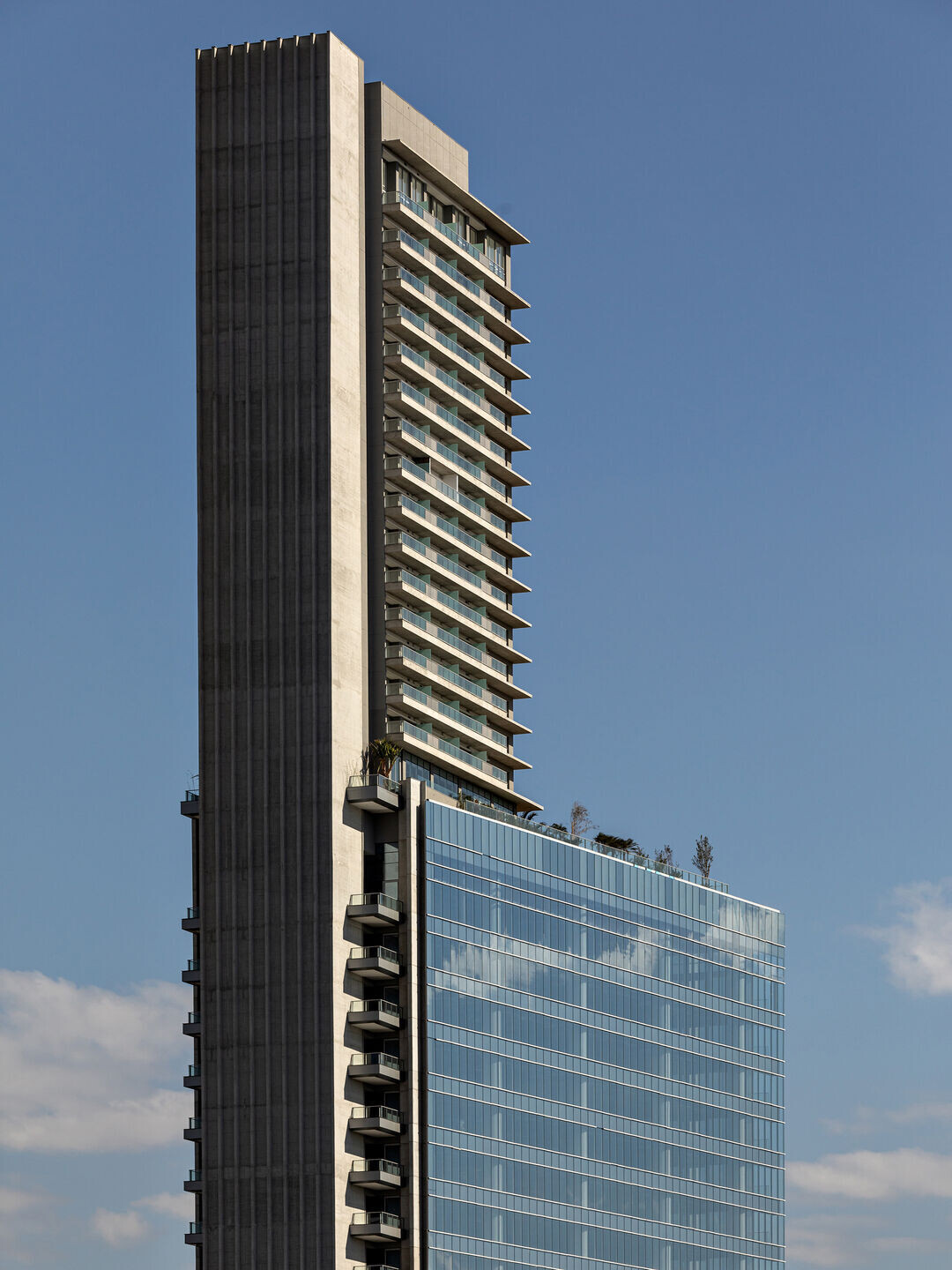 Established in 1935, Perkins & Will has studios around the world. The New York office is led by principal and managing director William Harris. The firm works across sector, from civic projects and higher education to landscape architecture and transportation. Perkins & Will works toward being an industry leader in designing for the greater good, with a focus on social purpose, sustainability, and diversity and inclusion.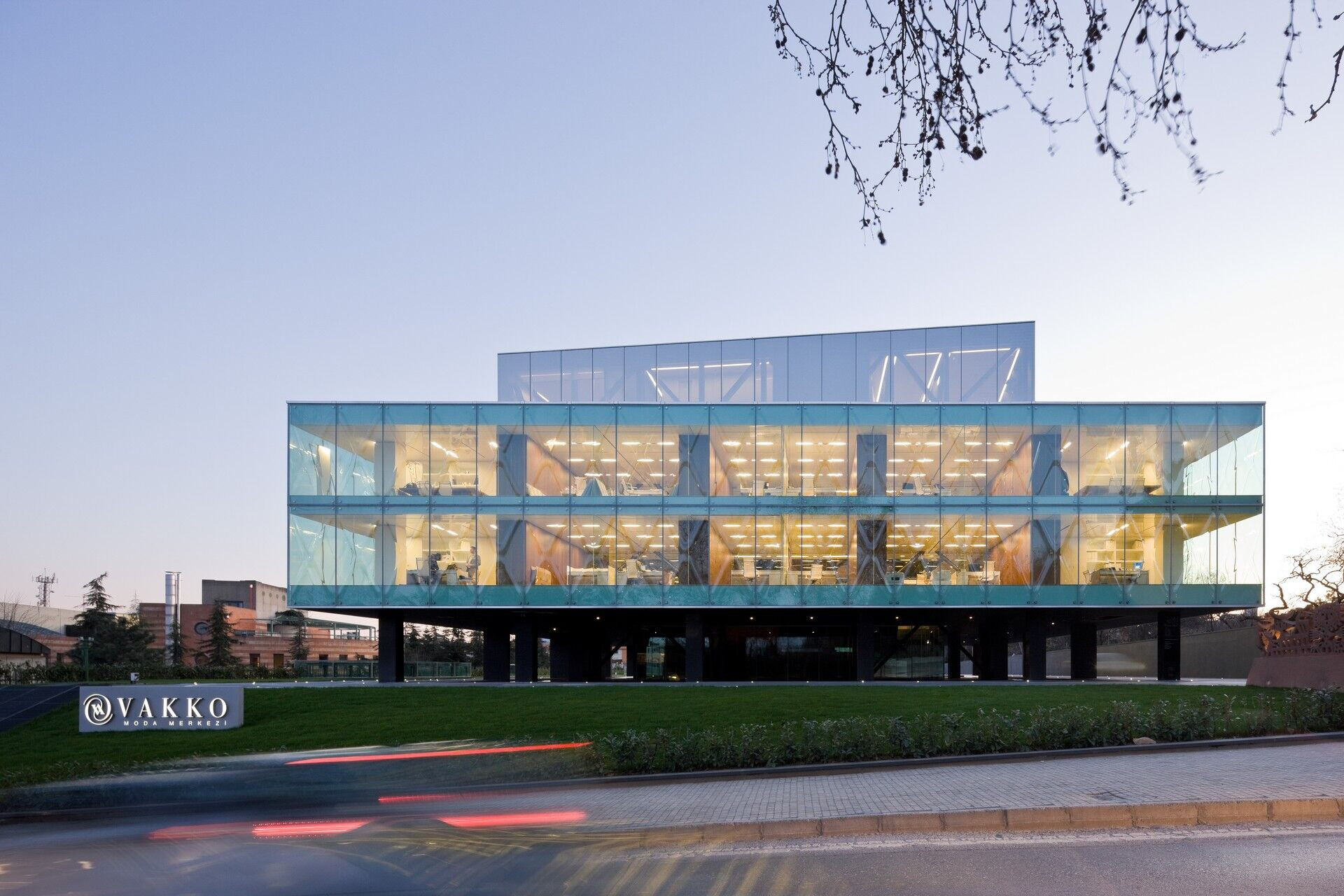 Led by founder and principal Joshua Ramus, REX is an architecture and design firm headquartered in New York. Ramus was the first American winner of the Marcus Prize. The firm is at work around the globe, from a tower in Perth to a performing arts center in Providence, Rhode Island. Current projects include the Perelman Performing Arts Center at the World Trade Center in New York.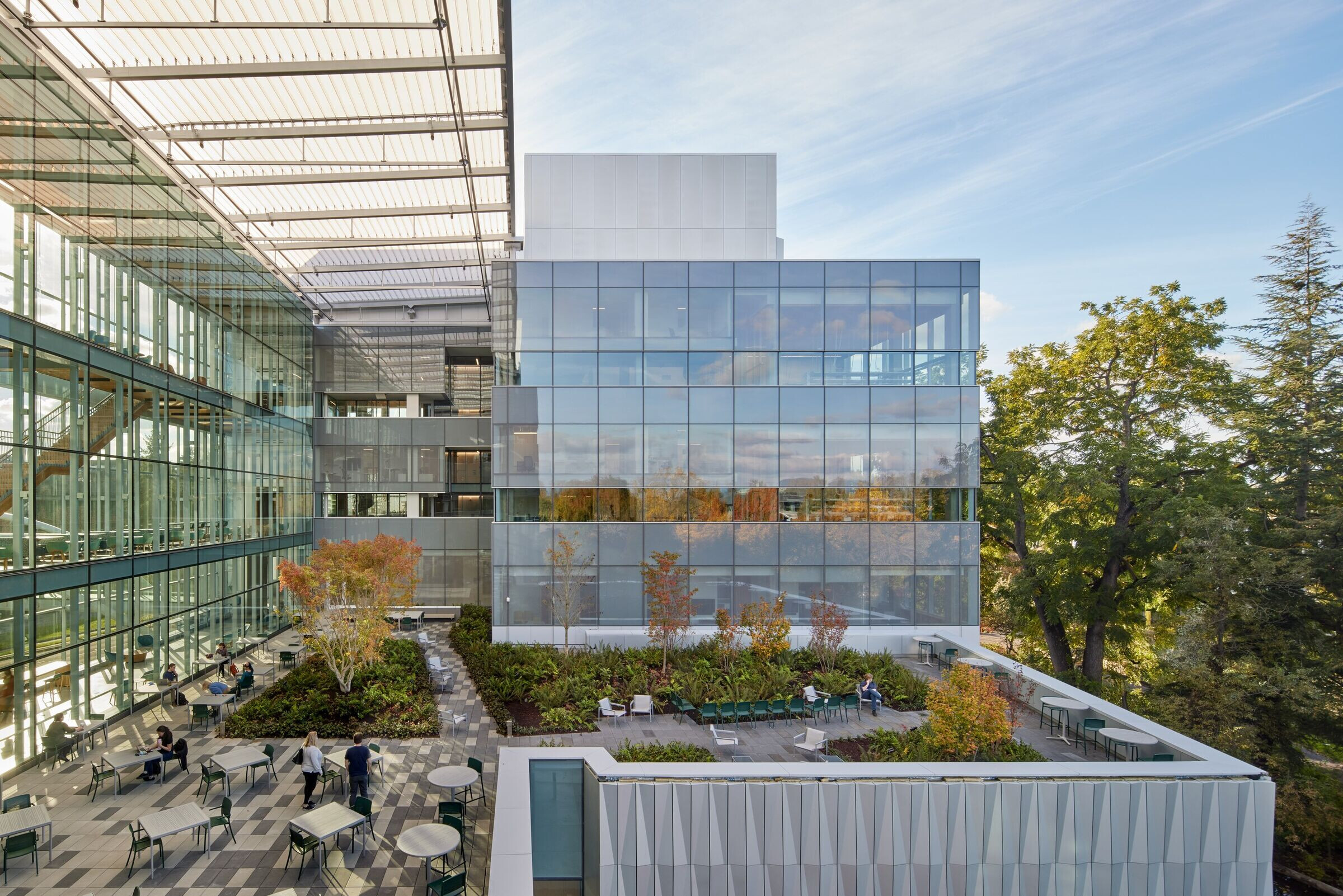 Led today by a team of 9 partners, Ennead has offices in both New York and Shanghai. The firm works around the world for diverse clients from the Barnes Foundation and the Shanghai Science Museum to the New York Times Company and Syracuse University. Work includes civic, healthcare, mixed-use, cultural, master planning, and education. In New York, they worked on the Standard Hotel, Hudson New York, Carnegie Hall, the Brooklyn Museum, and more.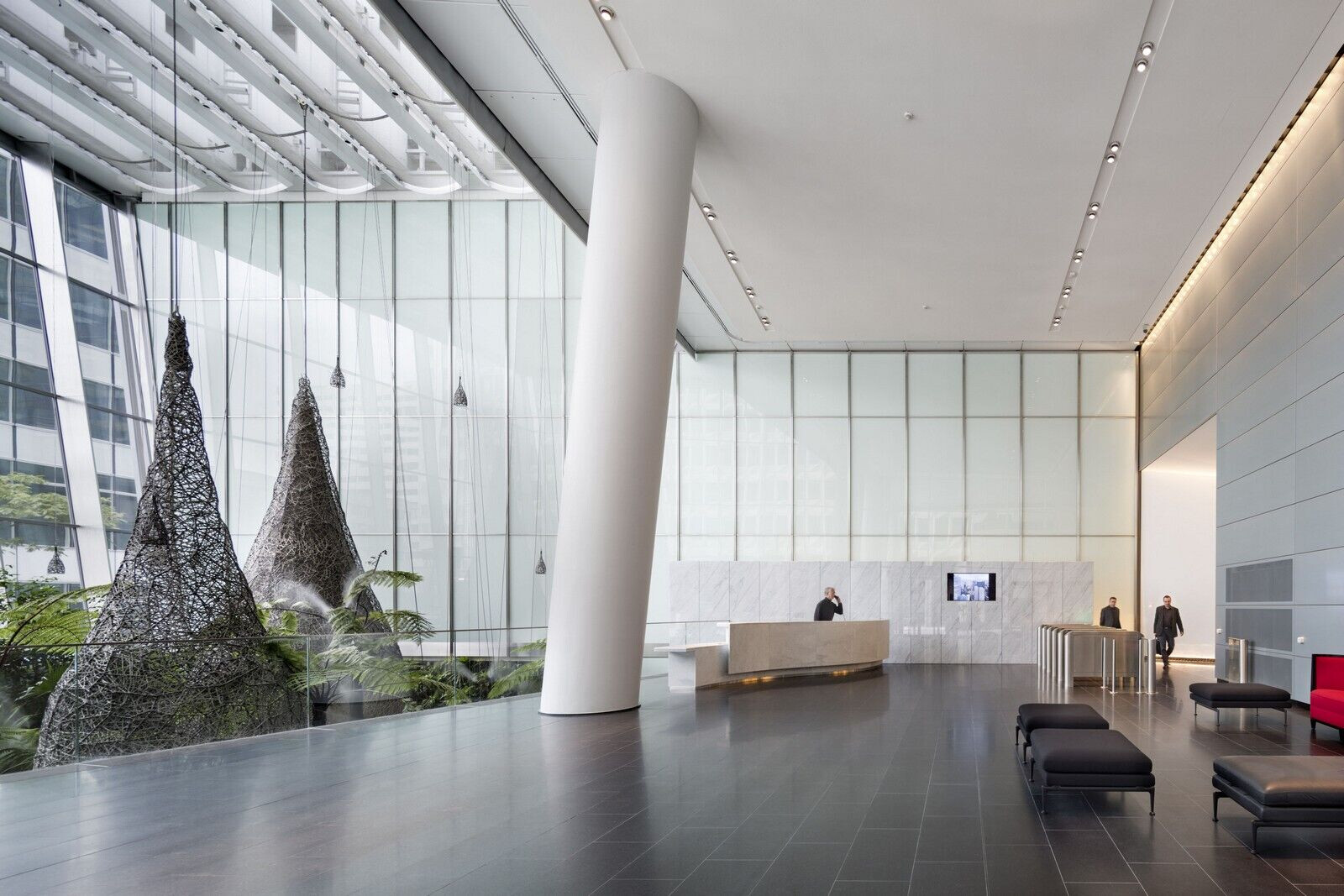 From an office in New York, Robert A.M. Stern Architects works internationally, from the U.S. to Turkey. RAMSA works on a range of projects, from private houses and independent schools to government and cultural projects. Recent projects include a performing arts center for Villanova University, a private residence in Virginia Beach, and an affordable housing development in Brooklyn, New York.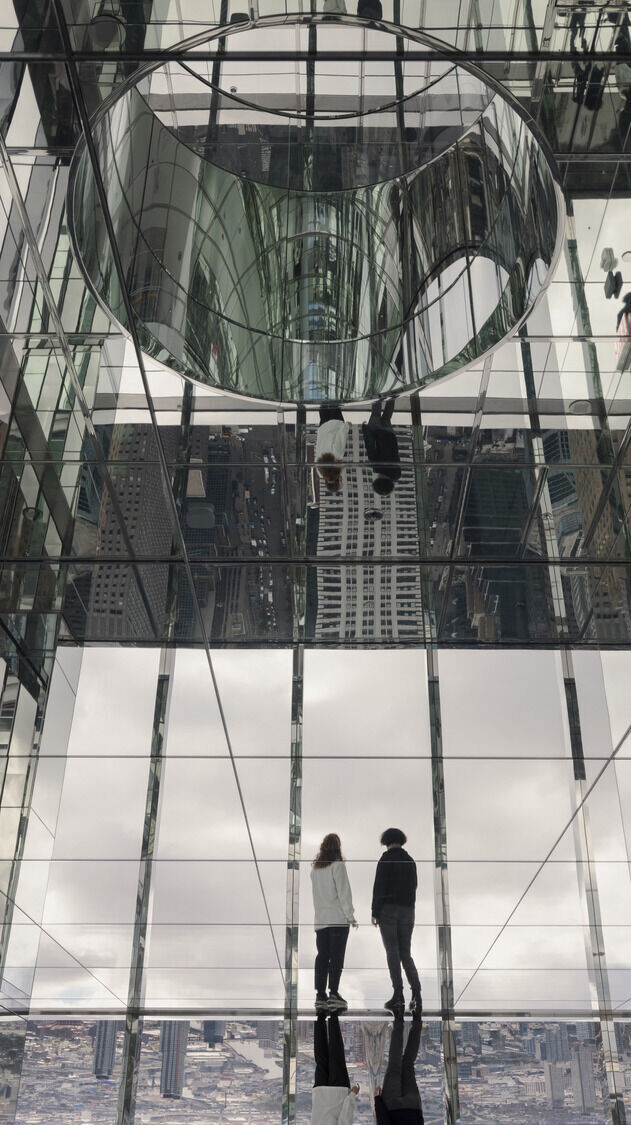 A New York office for this international firm joins studios in Oslo, San Francisco, Austria, Hong Kong, Paris, and Adelaide, Australia. Snøhetta works in architecture, landscape design, interiors, and planning. Projects have included Bibliotheca Alexandrina, Summit One Vanderbilt, Shenzhen Opera House, and more. Founded by Kjetil Trædal Thorsen and Craig Dykers (along with Christoph Kapeller who now leads his own firm), Snøhetta is led today by a diverse leadership team.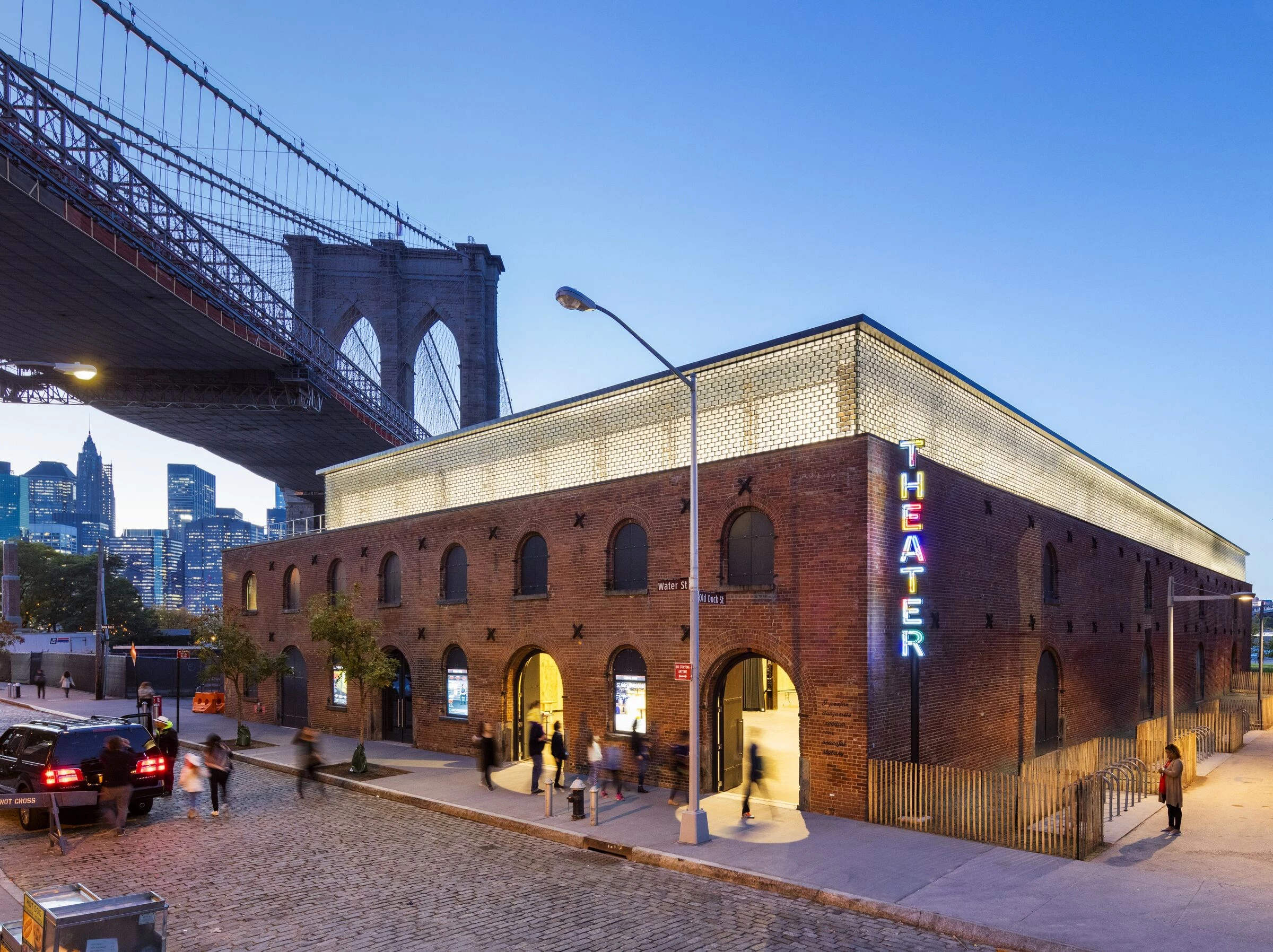 Led by founding principal and architect Jonathan Marvel, Marvel has offices in New York as well as San Juan, Puerto Rico. The firm's practice includes architecture, landscape architecture, urban design, and interiors. In their two decades of work, Marvel has been honored with over 125 design and architecture awards. Projects include commercial, cultural, educational, civic, workspace, and more.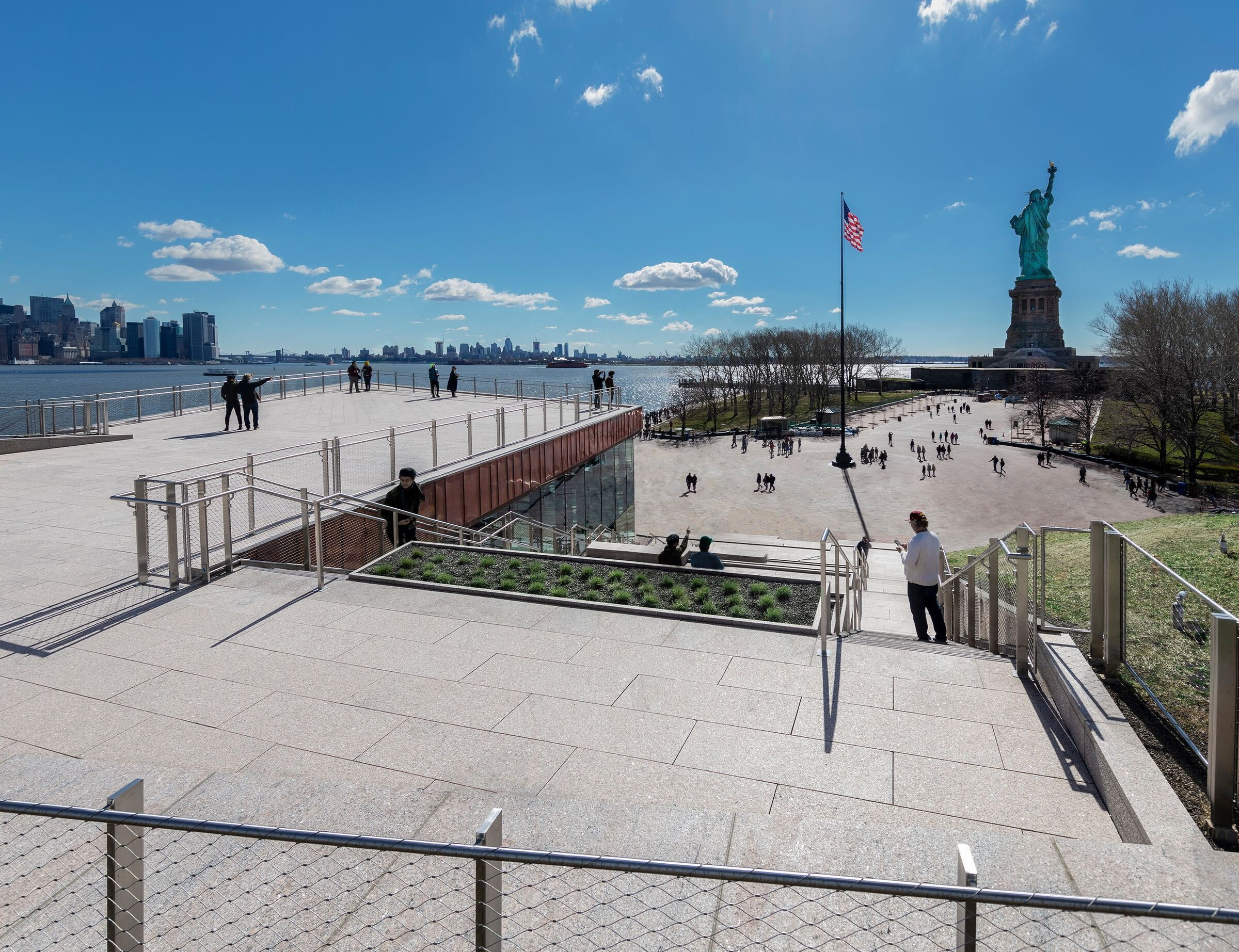 Founded in 1978 and previously known as FXFowle, FXCollaborative is led by a team of partners, including the managing partner Guy Geier. As well as commercial, residential, and cultural architecture projects, FXCollaborative works in interiors, planning and urban design. The firm is devoted to sustainability, and every single member of the leadership team is LEED accredited. In 2009, they collaborated with Diller Scofidio + Renfro to renovate Alice Tully Hall in New York. More recently, they created the Statue of Liberty Museum on Liberty Island.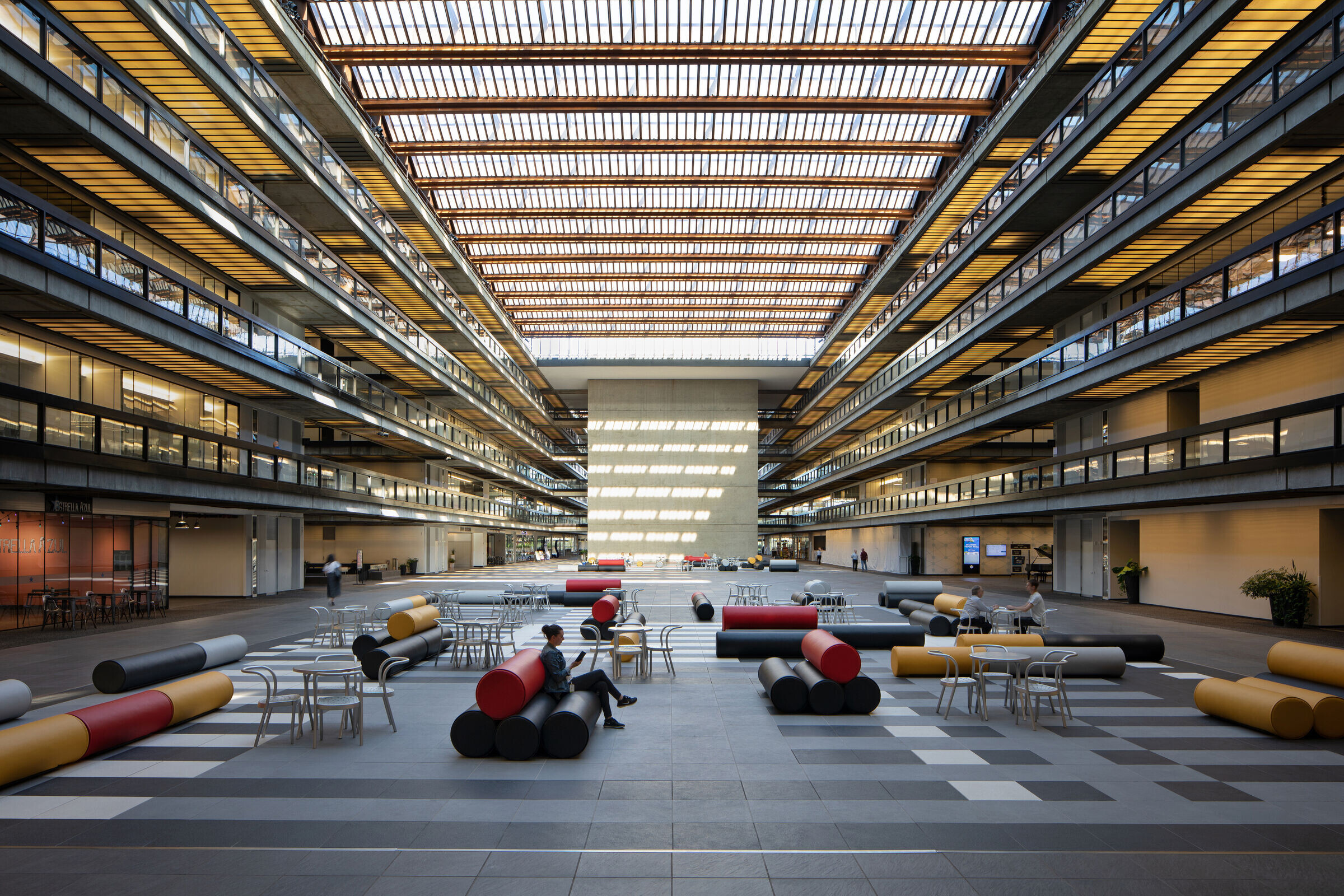 Working today out of New York, as well as Miami, Alexander Gorlin Architects was established in 1986 by Alexander Gorlin. The firm's projects range from beach houses to institutions and churches. The firm recently worked on Bell Works in Holmdel, New Jersey, originally designed by Eero Saarinen. Gorlin is also an author, scholar, and architecture critic who has been published in the New York Times and elsewhere.
Beyer Blinder Belle was founded in 1968 by John H. Beyer, Richard Blinder, and John Belle with a social mission to strengthen communities and better daily lives. Architect and founding partner John H. Beyer is still part of the leadership team today. Although Beyer Blinder Belle does design new buildings, they are especially well-known for thoughtful restoration of older structures.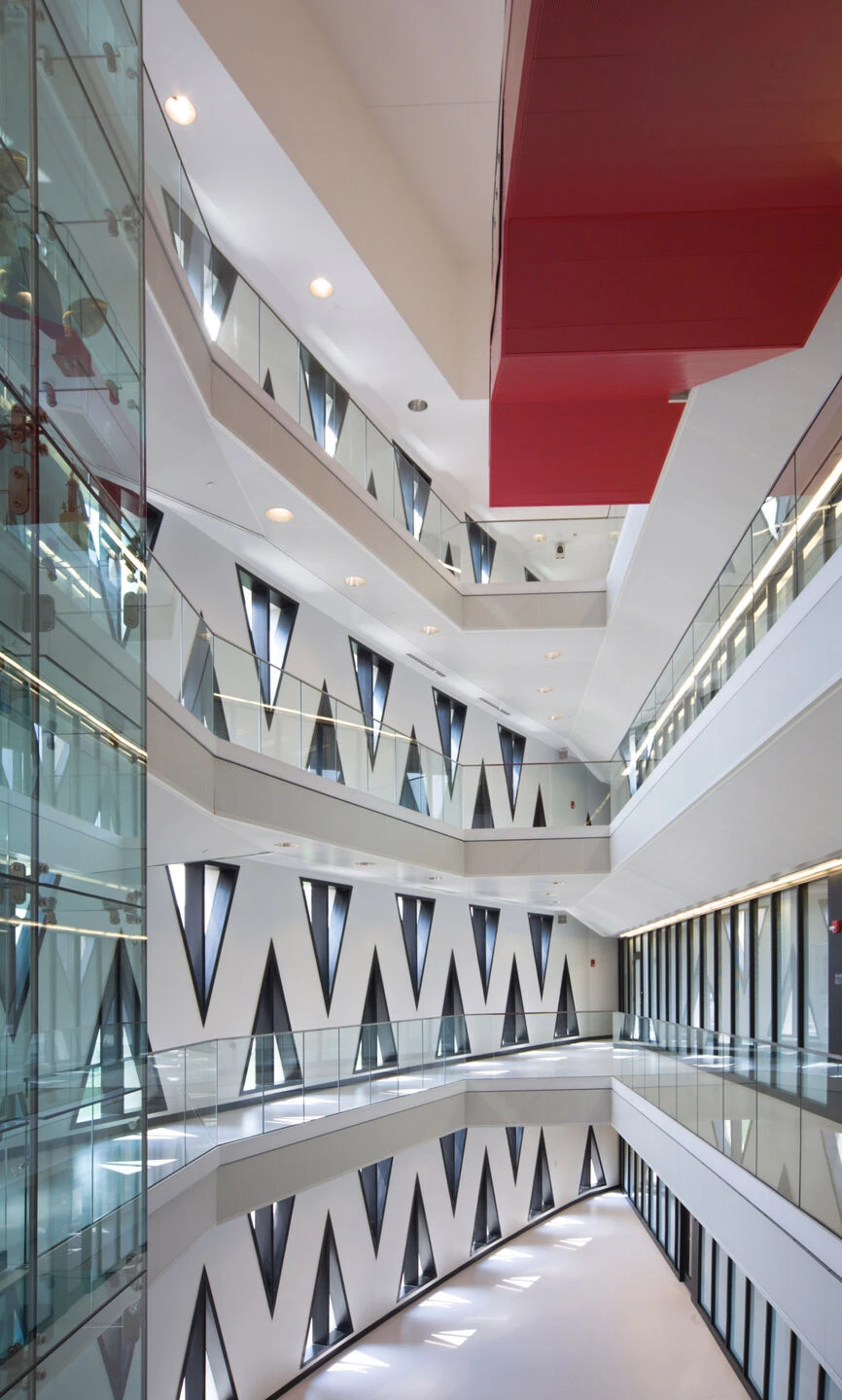 Led by Bernard Tschumi, the firm received a commission in 1983 to design the 125-acre Parc de la Villette in Paris. Since then, Bernard Tschumi Architects has worked on performing arts centers, athletic centers, concert halls, architecture schools, and more. The firm has completed major urban design projects around the world, including the master plan for a city in the Dominican Republic.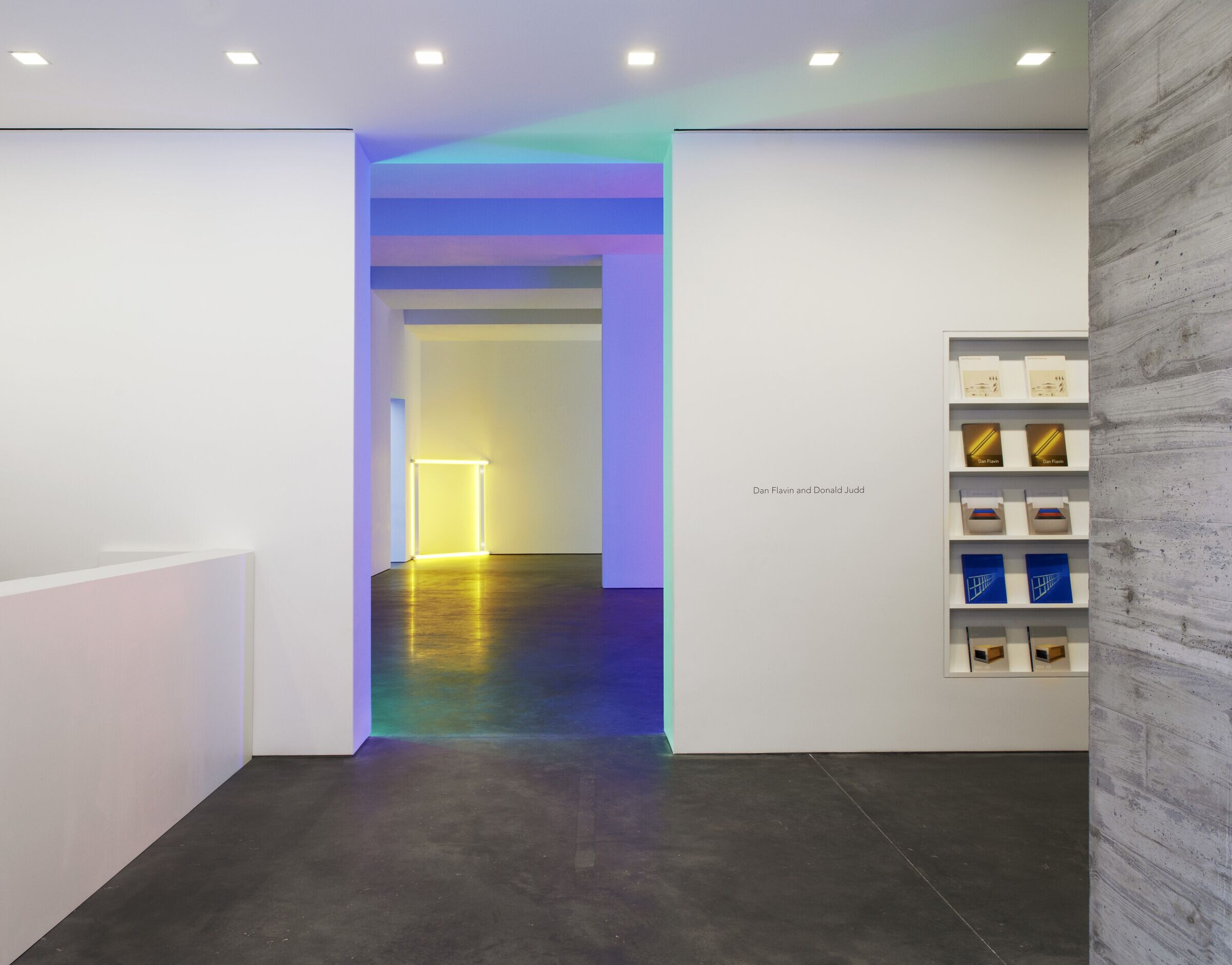 Established in 1988 by German-born architect Annabelle Selldorf, Selldorf Architects is guided by designing clear and modern spaces for the human experience. Now 70 professionals, the firm works in architecture, interior design, exhibition design, and strategic planning. The firm has created numerous art galleries and designed exhibitions for international art fairs. Projects include the Frick Collection, the Clark Art Institute, and Brown University.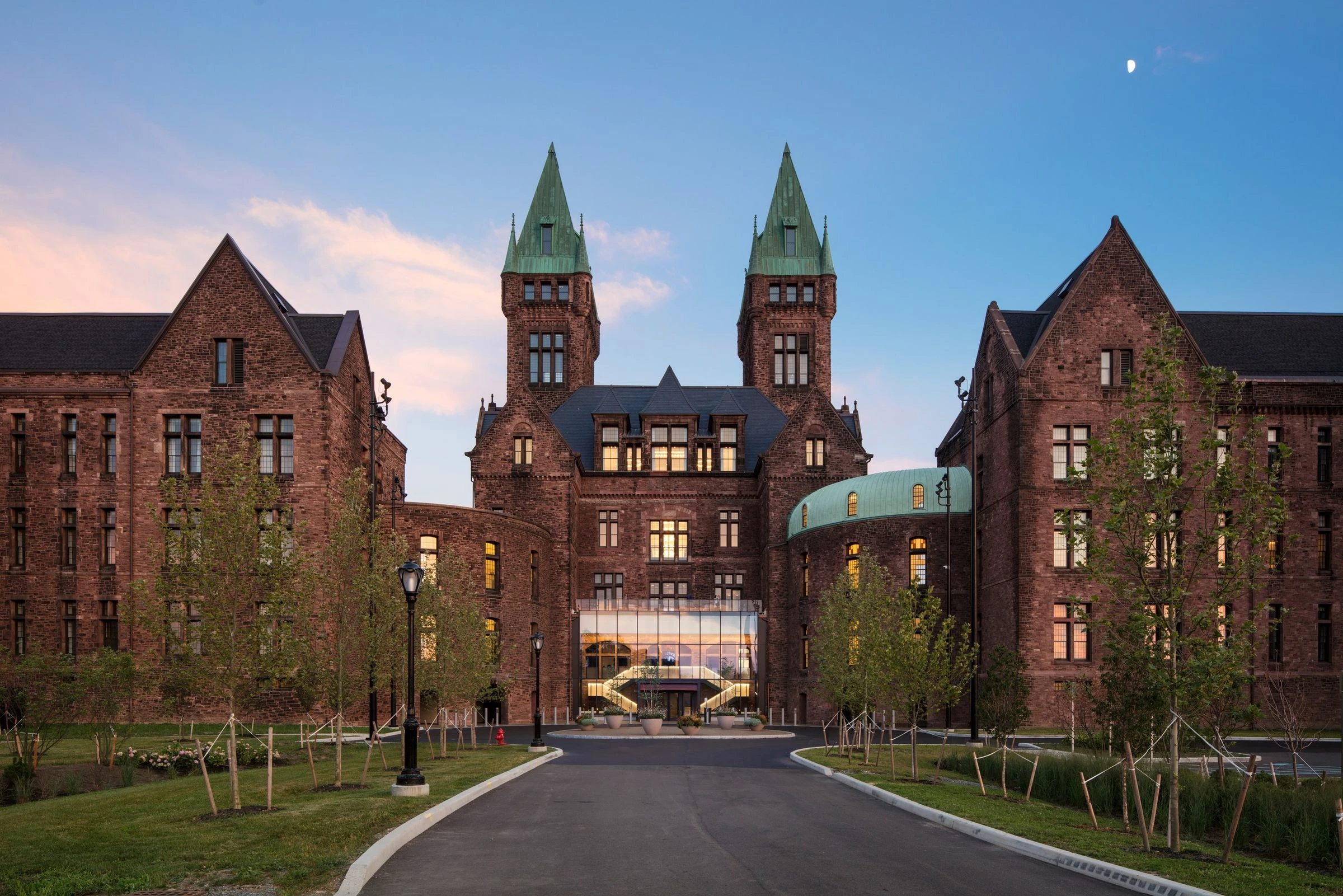 Deborah Berke founded the firm in 1982. Deborah Berke Partners is led today by a group of 11 partners, also including Maitland Jones and Marc Leff. Working on architecture, master planning, and interior design, the firm's work includes 21c Museum Hotels, the Yale School of Art, and Harvard Law School. They have been honored with numerous awards, including the Cooper Hewitt National Design Award.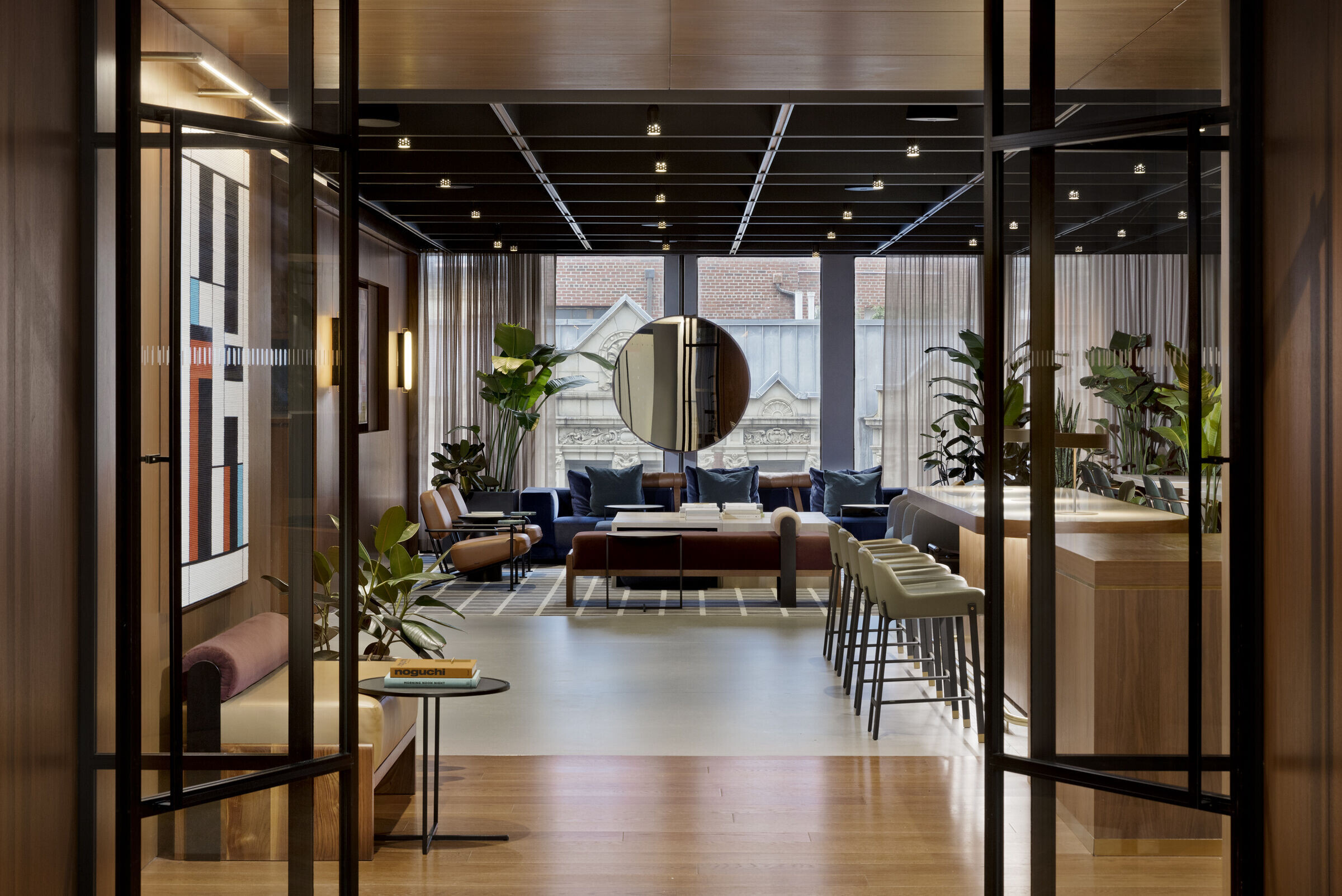 Established in 2003 by Chris Fogarty and Robert Finger, the studio today is over 100 architects and designers. Ground-up buildings include residential and mixed-use complexes, and the firm's interior projects are both commercial and residential. Fogarty leads all architecture projects for the firm today, and Finger is responsible for leading all interior projects. Fogarty Finger recently completed the 1700 Broadway Club in New York.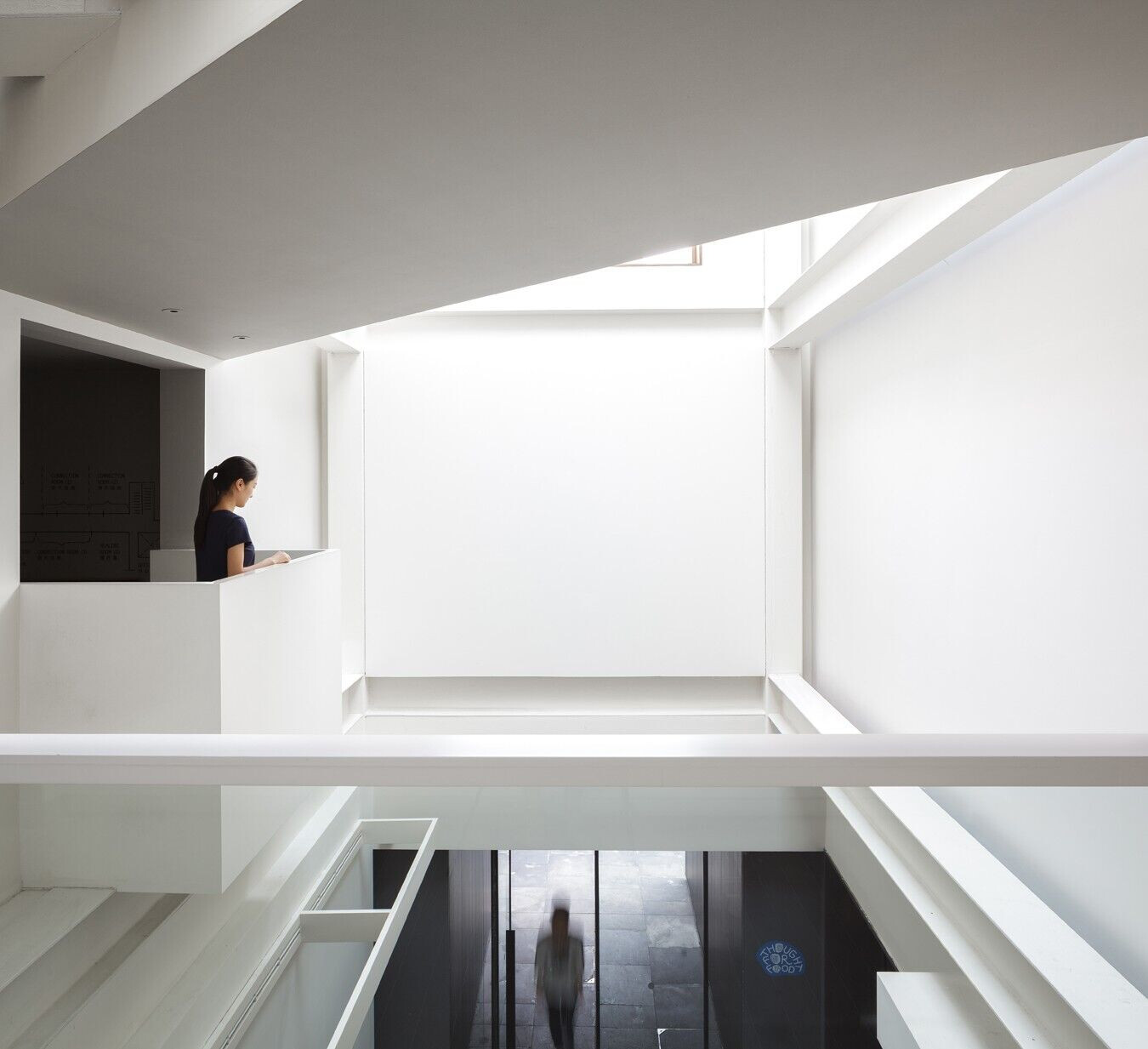 Architects Calvin Tsao and Zack McKown founded Tsao & McKown Architects in 1985 in New York. The firm has worked on private residences, commercial complexes, museums, and urban plans. They have also worked on industrial design, creating furniture, bathtubs, and more. Tsao and McKown have been honored with many awards, including the Cooper Hewitt National Design Award.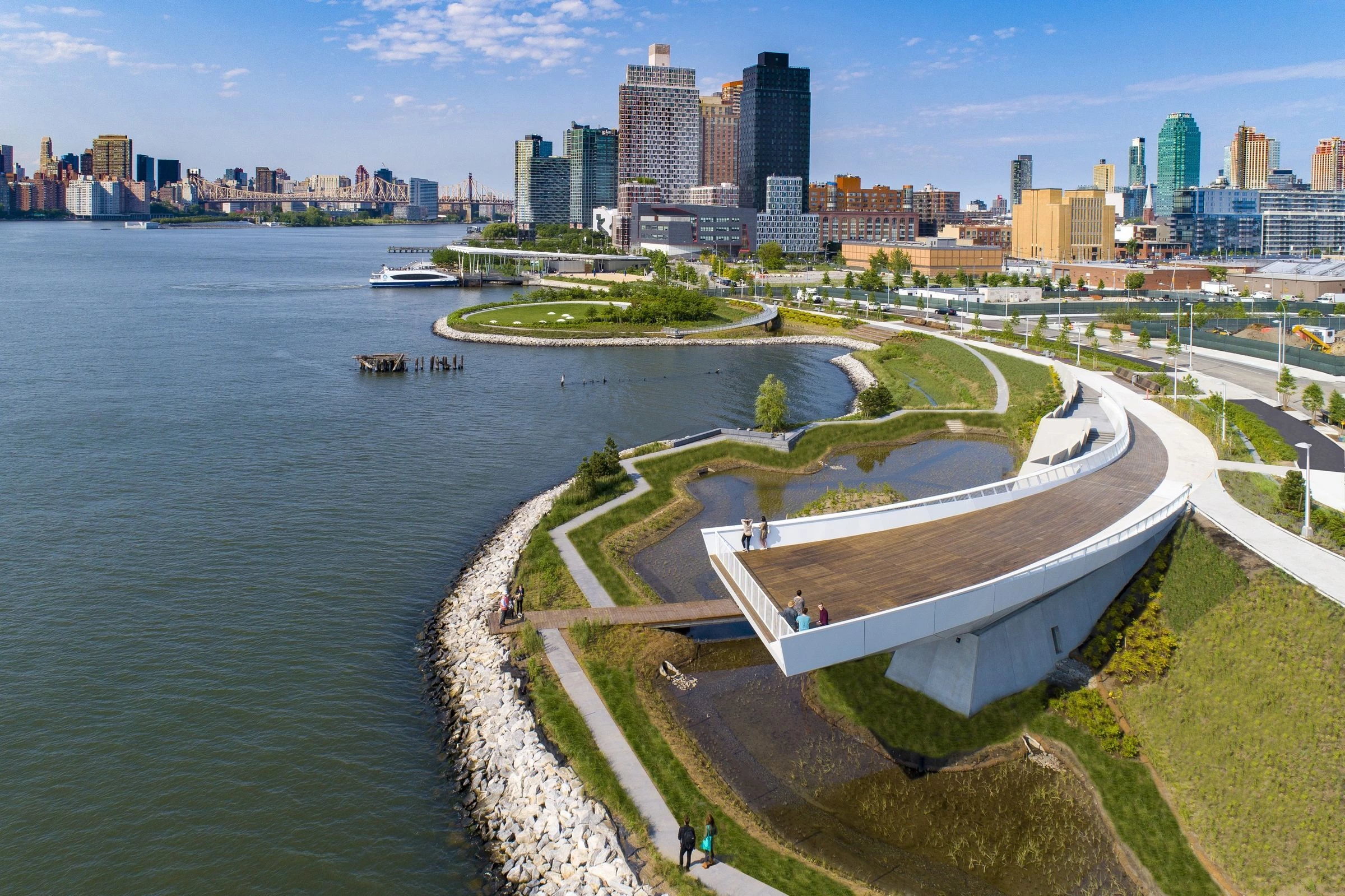 Established by Marion Weiss and Michael Manfredi, WEISS/MANFREDI Architecture/Landscape/Urbanism is a group of architects and designers. In all their projects, the firm carefully considers the relationship between landscape, architecture, infrastructure, and art. Focused on sustainability, they have worked on the Brooklyn Botanic Garden and Hunter's Point South Waterfront Park, both in New York. Other projects have included the Diana Center at Barnard College and the expansion of the Tampa Museum of Art.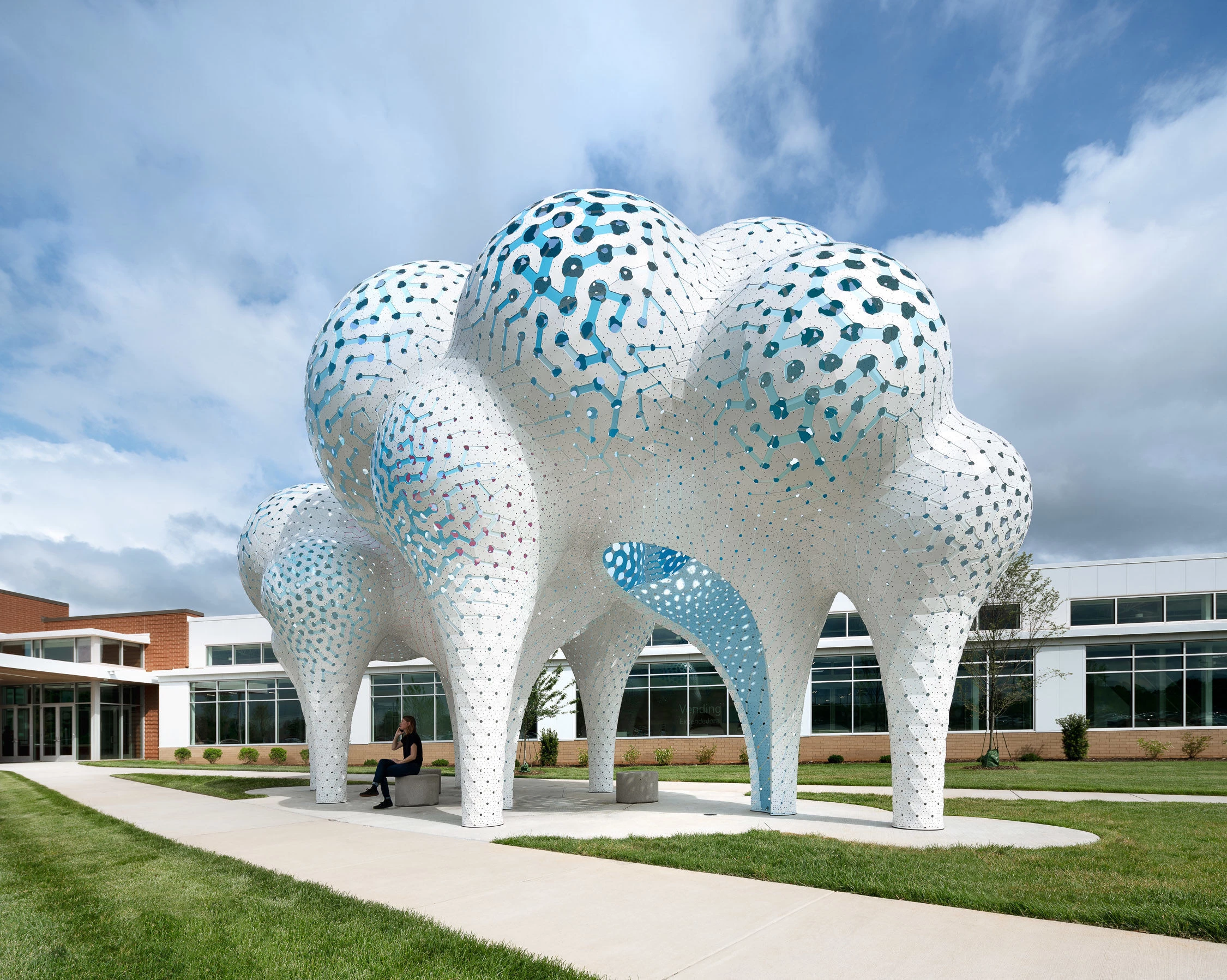 Led by architect Marc Fornes, THEVERYMANY is a New York firm that creates site-specific structures around the U.S. and the world. Their work blends architecture, computation, research, and art. Although many of the firm's projects are stand-alone sculptures and installations, THEVERYMANY has also completed facades and residential projects. Work is in the permanent collection of the Centre Pompidou, has been sold at Art Basel, and has been exhibited worldwide.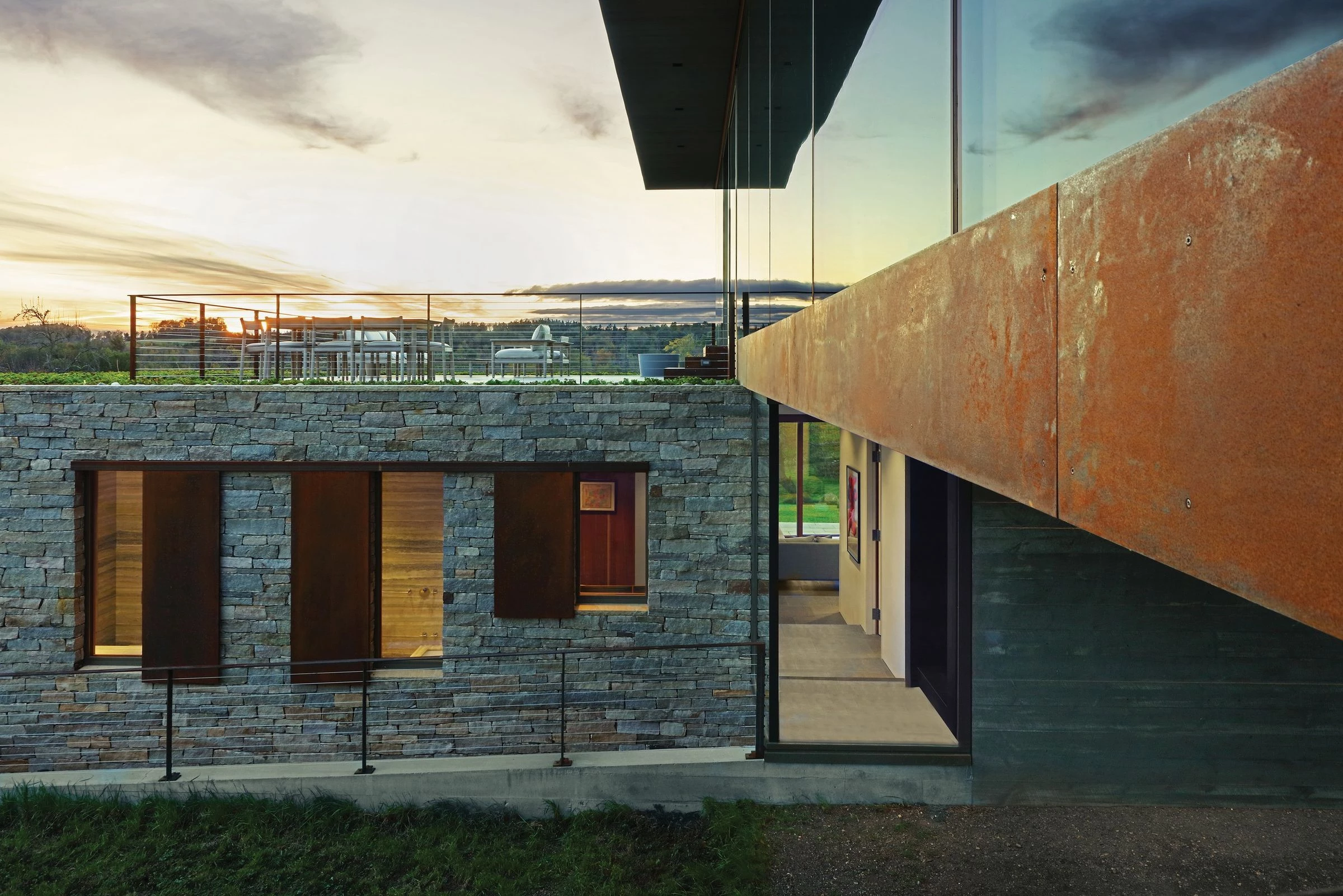 Led by Hayes Slade and James Slade, Slade Architecture was established in 2002. Over the past twenty years, the firm has been published hundreds of times, been included in major exhibitions, and won numerous awards. They have completed private residences, as well as retail, hospitality, and commercial projects. Clients have included Virgin Atlantic, the Renaissance Hotels, Pepsi, W Hotels, and Mattel.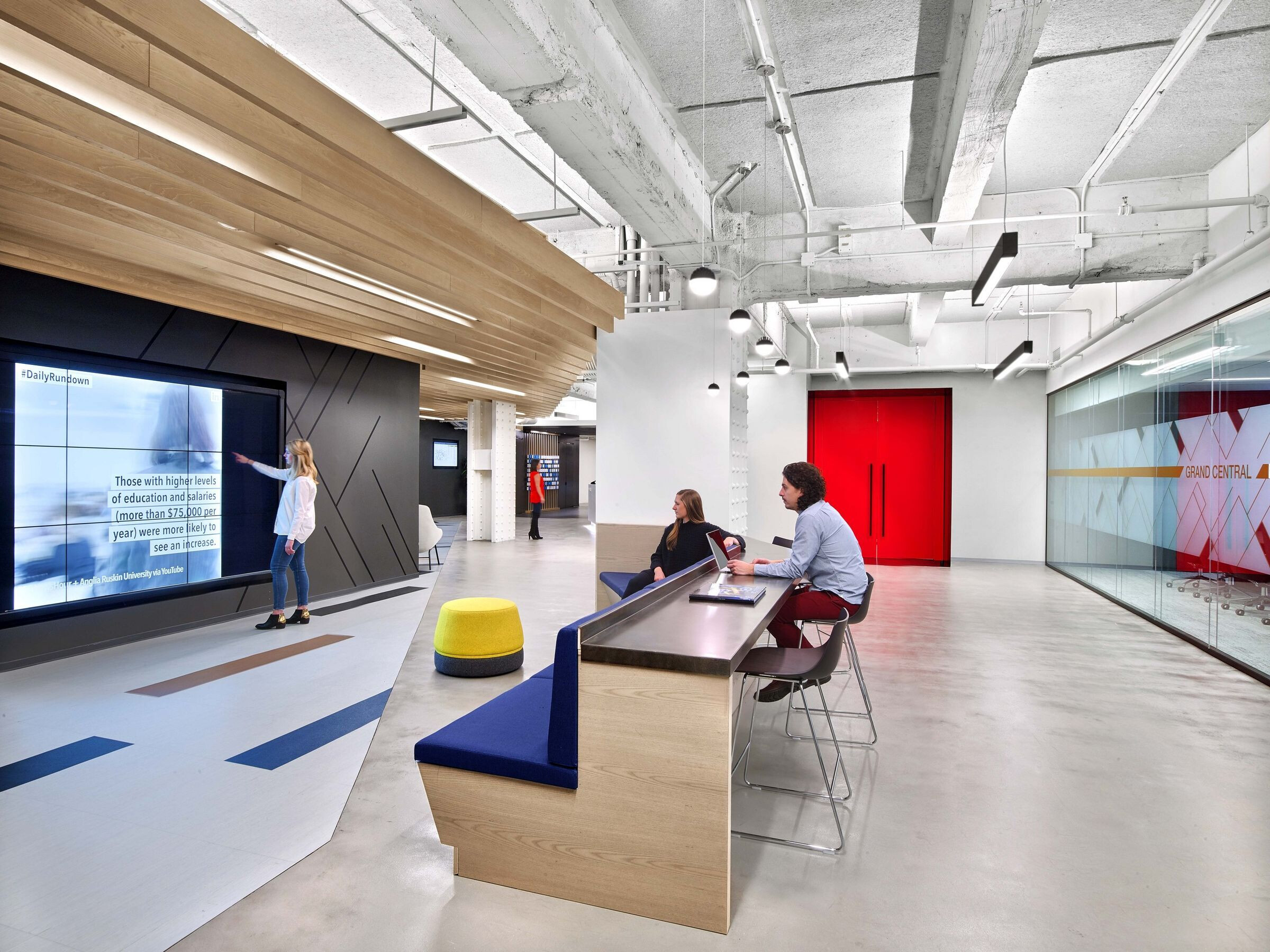 Founded in 1981 by architect Moira Moser, M Moser Associates today is 1,000 professionals working out of 20 offices, including New York. M Moser specializes in workplaces, including architecture, interior design, and brand experience. Clients have ranged from Coca Cola and Autodesk to the Bank of China and Credit Suisse. Firm leadership includes U.S.-based managing director John Sellery.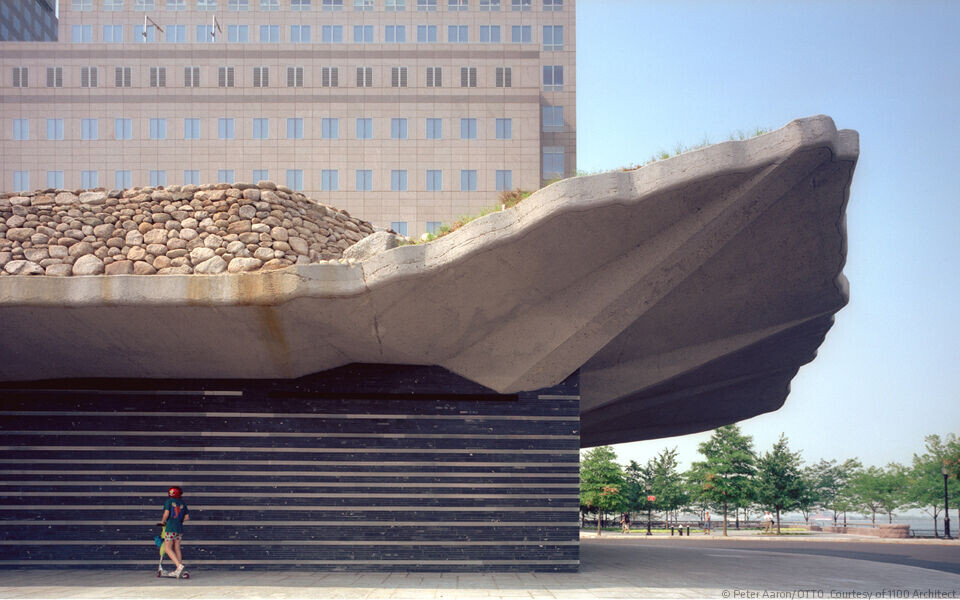 Architects David Piscuskas and Juergen Riehm founded the firm in 1983. 1100 Architect works today in architecture, interior design, urban design, and master planning. Now 70 professionals, including architects and designers, the firm is based in New York but works around the world. Projects include schools, institutions, cultural centers, workplaces, and residences. 1100 Architect is committed to serving clients, enriching a sense of place, and a careful attention to every detail.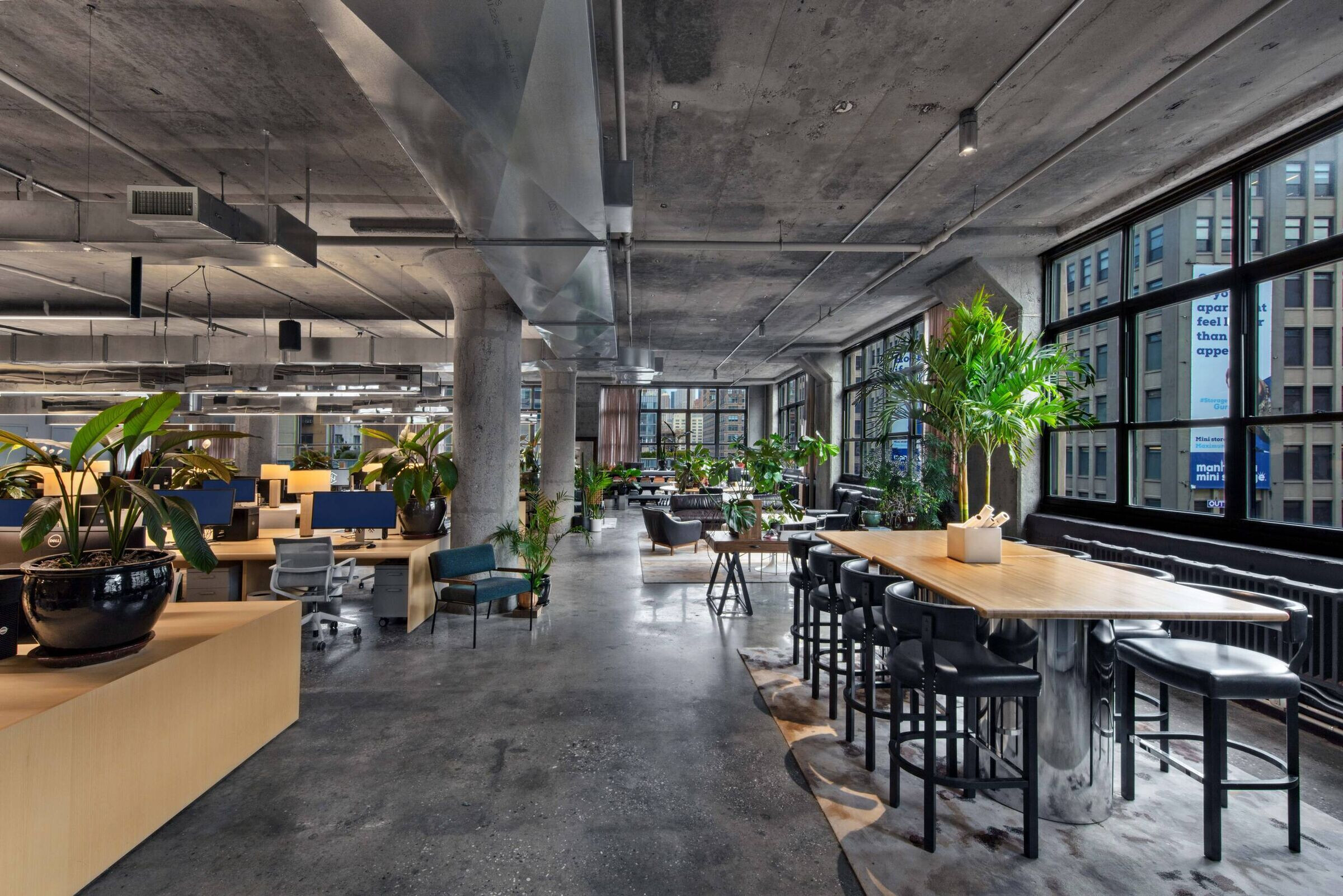 25. INC Architecture & Design
Based in New York but working globally, INC is led by Adam Rolston, Gabe Benroth, and Drew Stuart. Projects include apartments and houses, hotels and restaurants, and exhibitions. INC also designs lighting, rugs, tables, and more. For their own studio, they emphasized the architectural shell of a 1930s building, polishing concrete floors and sandblasting ceilings and walls.
The selection curated by the Archello editorial team is based on a mixture of the amount of featured projects and the views they generated. For a more comprehensive list of New York City architects you can take a look here.