The largest city in Canada and the capital of Ontario, Toronto is home to millions of people of all backgrounds, faiths, and races. It's also the headquarters for thousands of architecture and design studios. From regional firms to international powerhouses, the scene is innovative and healthy. We rounded up 25 top studios working across sectors, some award-winning and internationally recognized but others smaller and more locally focused. Their projects are based in and near the limits of Toronto and its suburbs — or across the globe in Hong Kong, Istanbul, and Chile. Throughout, we found architects and designers focused on creating unique, thoughtful, and sustainable spaces, environments, and experiences. Collectively, these 25 practices are helping to build Toronto and the world.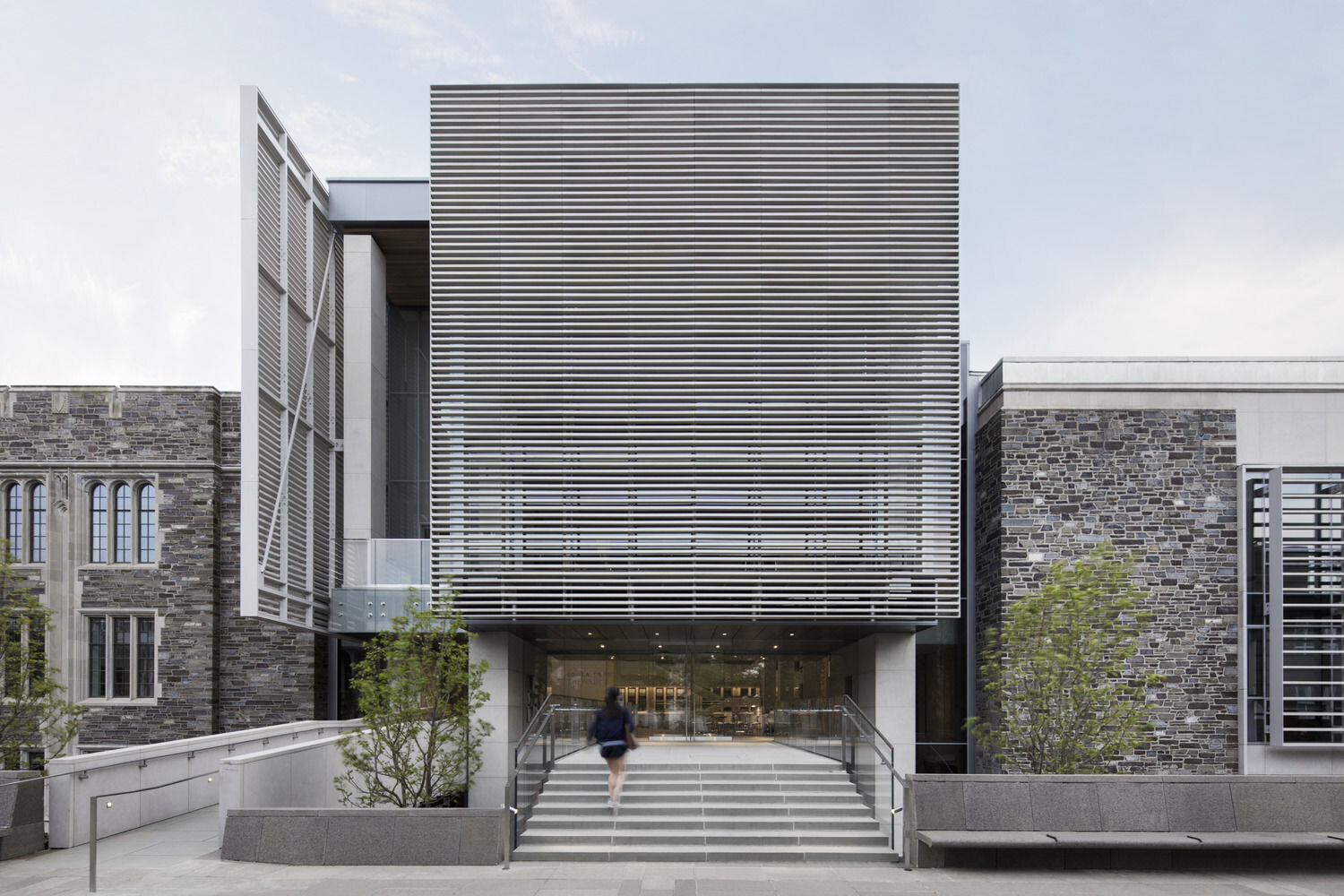 Founded in 1987 by Bruce Kuwabara, Marianne McKenna, and Shirley Blumberg, KPMB Architects now comprises 130 professionals working across sectors, mostly in Canada and the United States. Including museums, universities, offices, libraries, performing arts centers, and healthcare facilities, the firm's work has been honored with over 400 awards. The design for their own offices in Toronto focuses on abundant natural light, plentiful collaboration zones, views to the exterior, and a neutral palette including white oak and exposed concrete.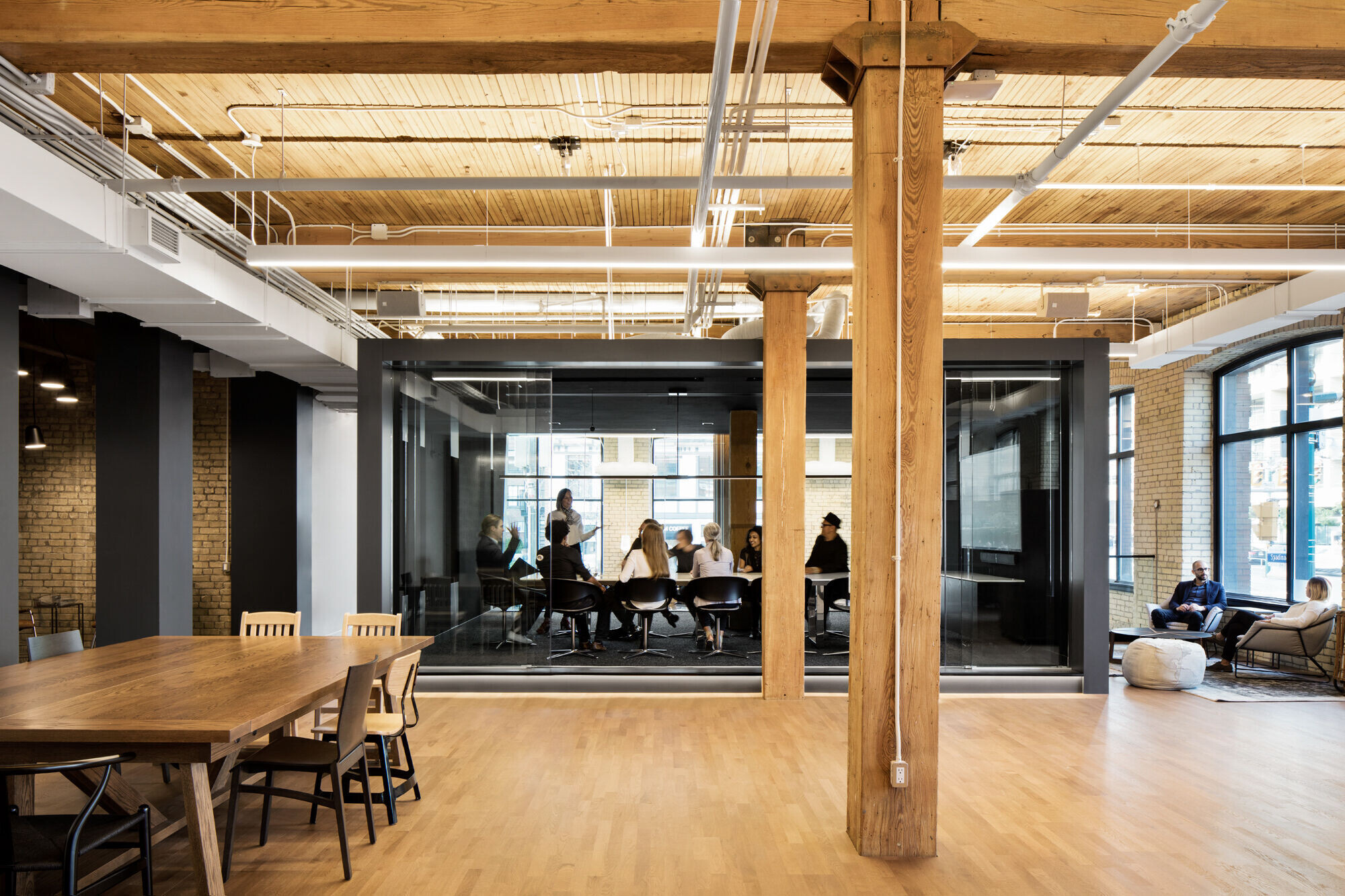 BDP Quadrangle is the Canadian studio for BDP, a global architecture firm 1,300 people strong with 18 studios around the world and projects in four dozen countries. Quadrangle, with a 35-year history, joined BDP to form BDP Quadrangle in 2020. Their portfolio ranges from the jack-knifing, sculptural front façade of Abacus Lofts, to 60 Atlantic Avenue, the adaptive reuse of a 3-story 19th-century wine warehouse.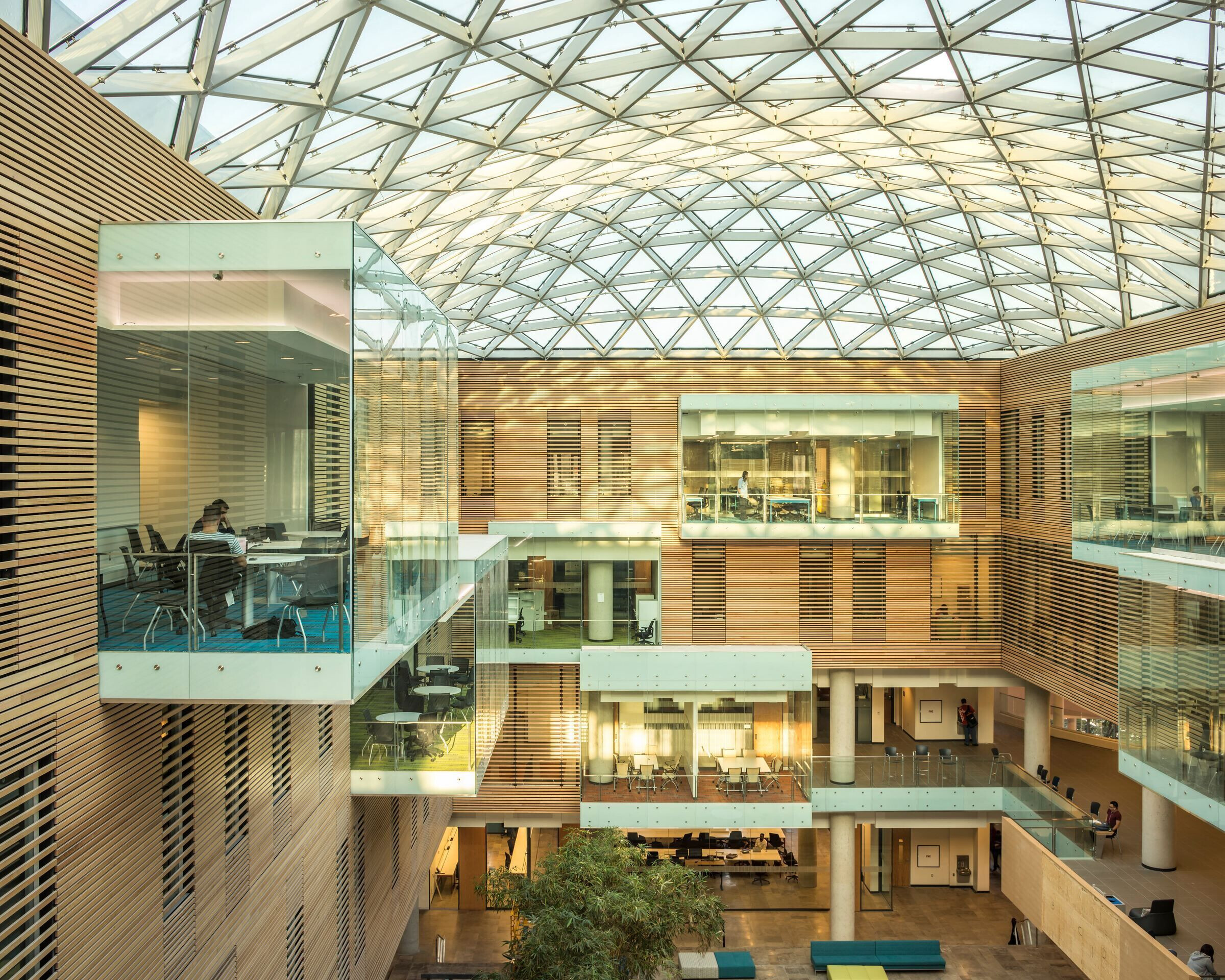 Established in 1975, Diamond Schmitt is based in Toronto with offices in Vancouver, Calgary, and New York. Over 300 professionals work on buildings around the world, including academic centers, residences, cultural institutions, and commercial projects. Thoughtfully adapting historic buildings, the firm is at work on a reimagined David Geffen Hall at New York's Lincoln Center and has transformed Ottawa's former Union Station into a new home for the Senate of Canada. Diamond Schmitt also builds from the ground up, including structures united by materiality, natural light, and dramatic gestures.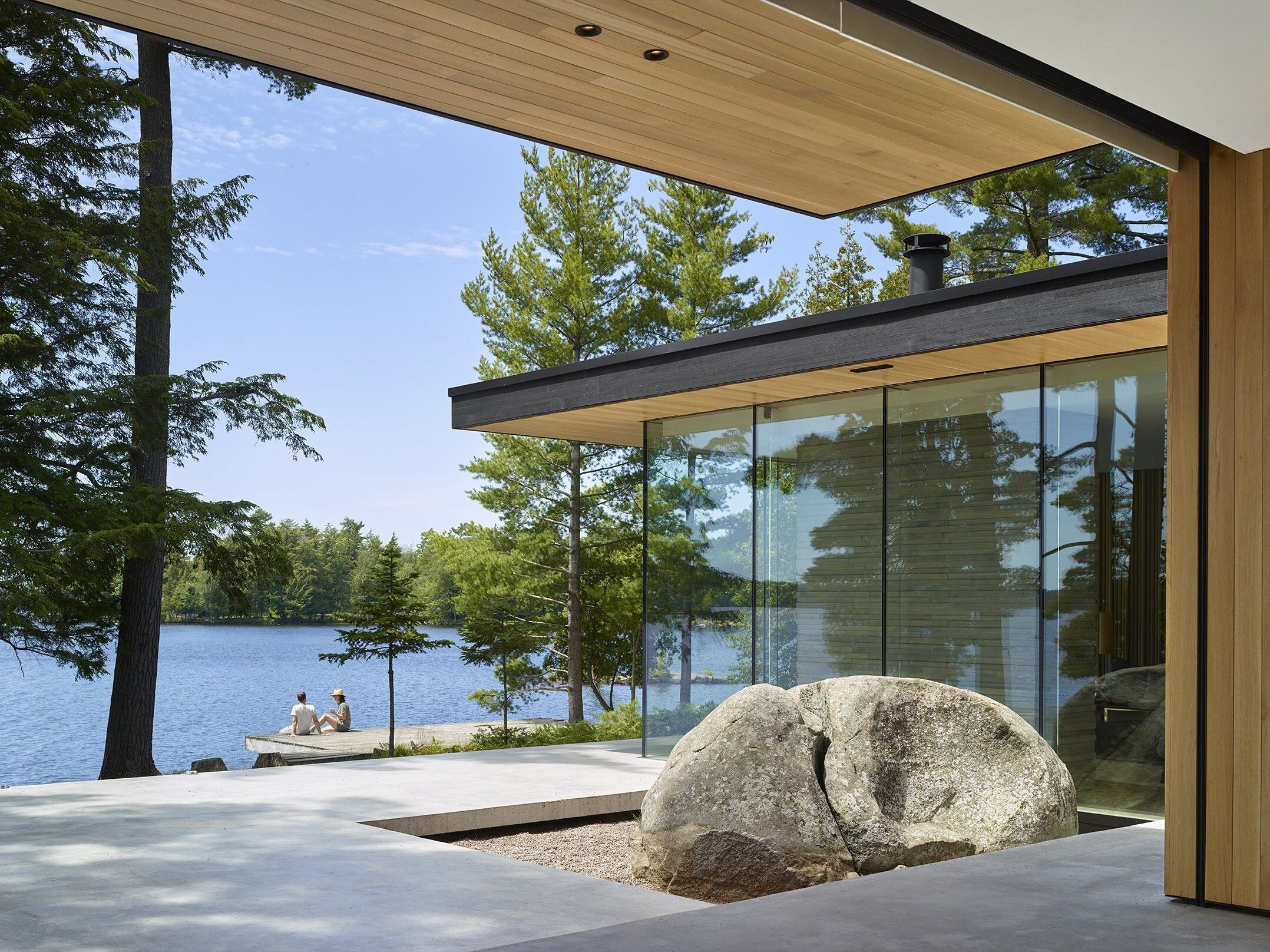 MJMA is a studio comprised of 60 architects and designers specialized on building community through aquatic, recreation, and athletic centers. Their practice aims to expand and enhance social cohesion and the civic experience. MJMA's work has been honored with over 75 awards, including the adaptable 85,000-square-foot University of British Columbia Aquatic Centre.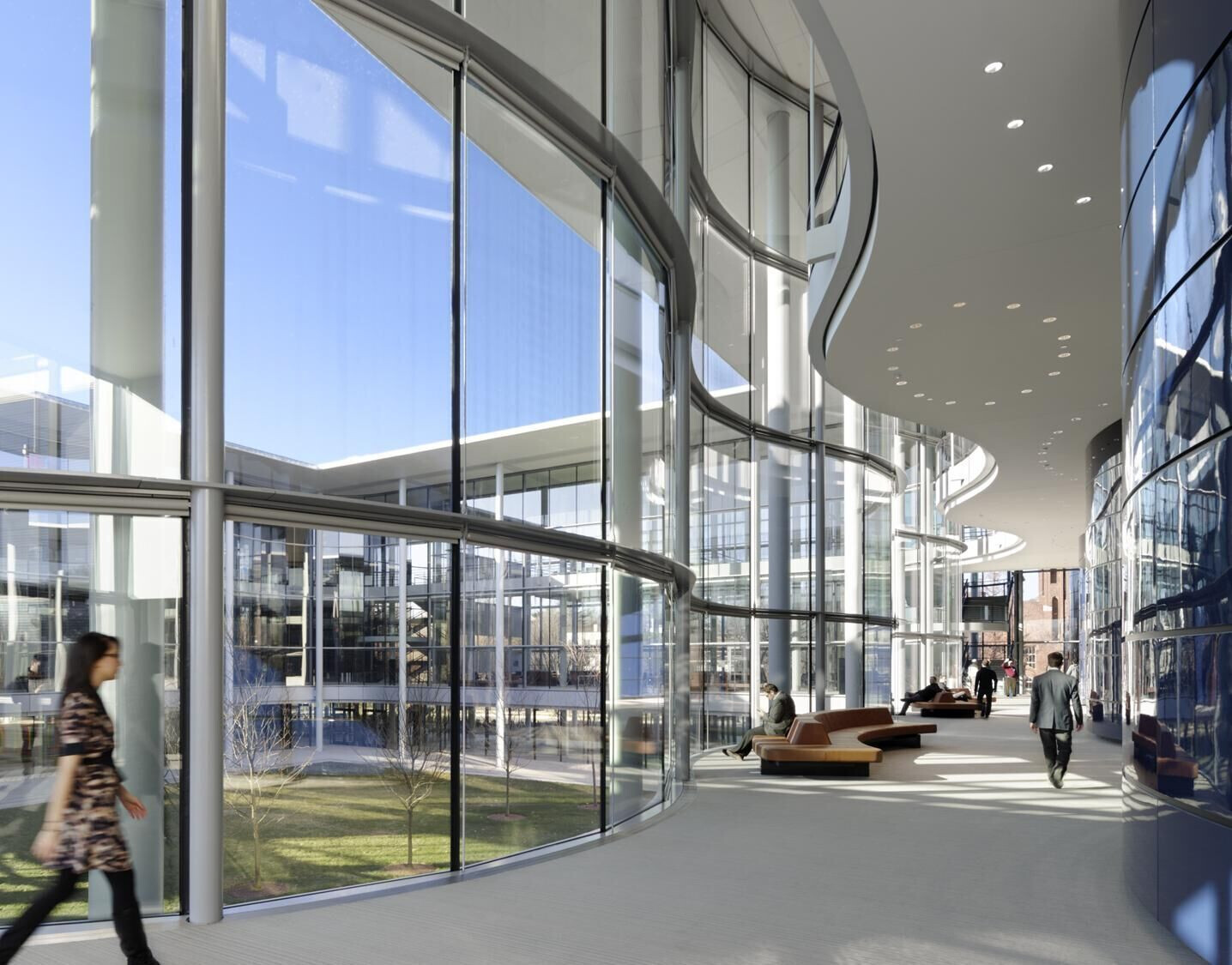 Founded in 1974 to provide professional services for urban development and transportation, IBI Group has over 60 offices and 3,000 employees. The global practice integrates architecture, planning, engineering, and technology. For Yale University School of Management, the firm combined teaching facilities and social spaces including 16 double-height blue drums containing classrooms arranged around a central courtyard. In 2004, IBI Group went public – shares are traded on the Toronto Stock Exchange, and their net revenue last year was almost $400 million.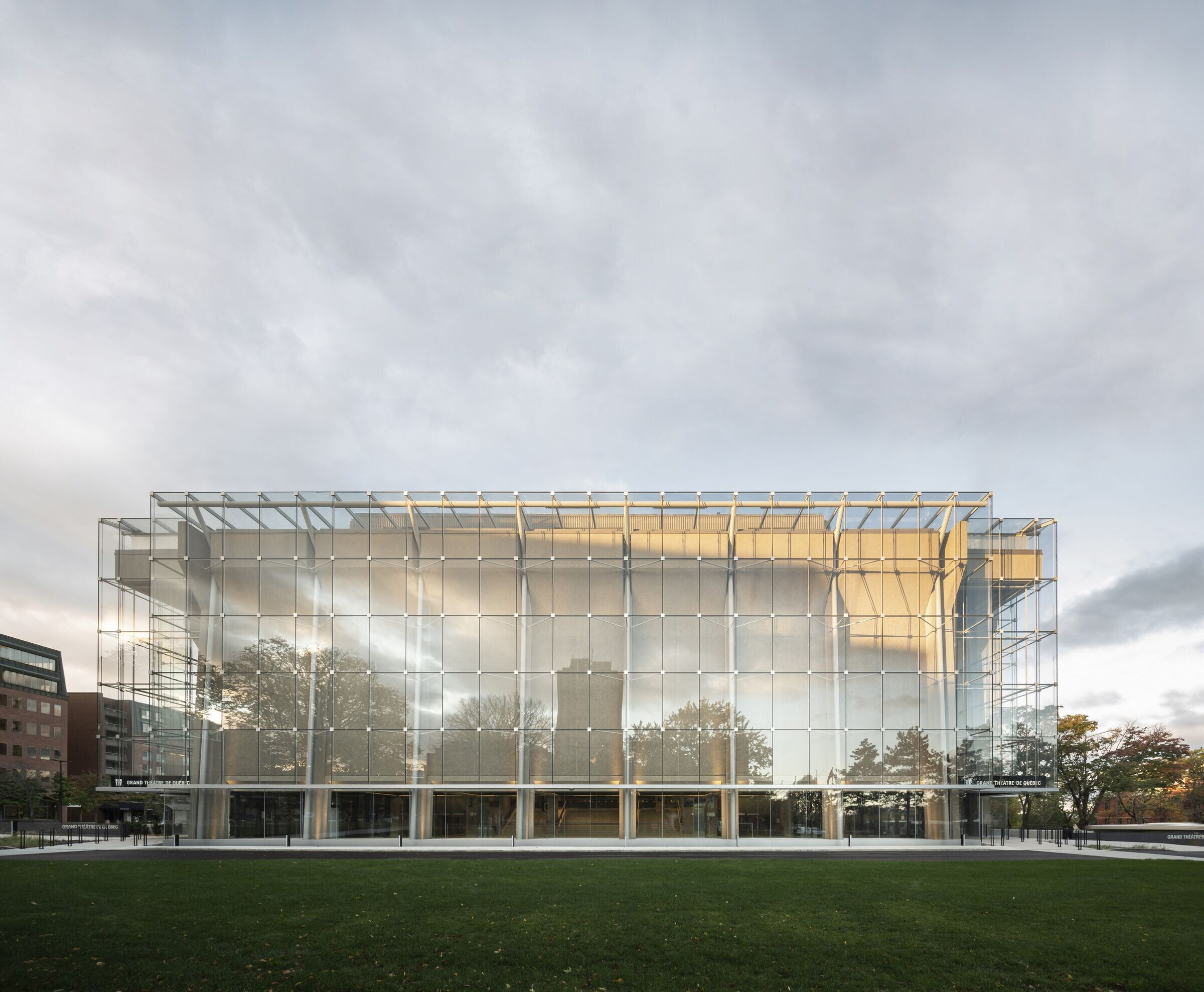 Established as an architectural practice in 1957, Lemay is now an integrated and multidisciplinary design services firm. Five offices in Canada and one in New York – all touted as carbon neutral – hold professionals working on architecture, branding, interior design, landscape architecture, structural engineering, urban planning, and more. At 407 McGill, an historic commercial building in Montreal, the firm carefully integrated an extension and a street-level restaurant.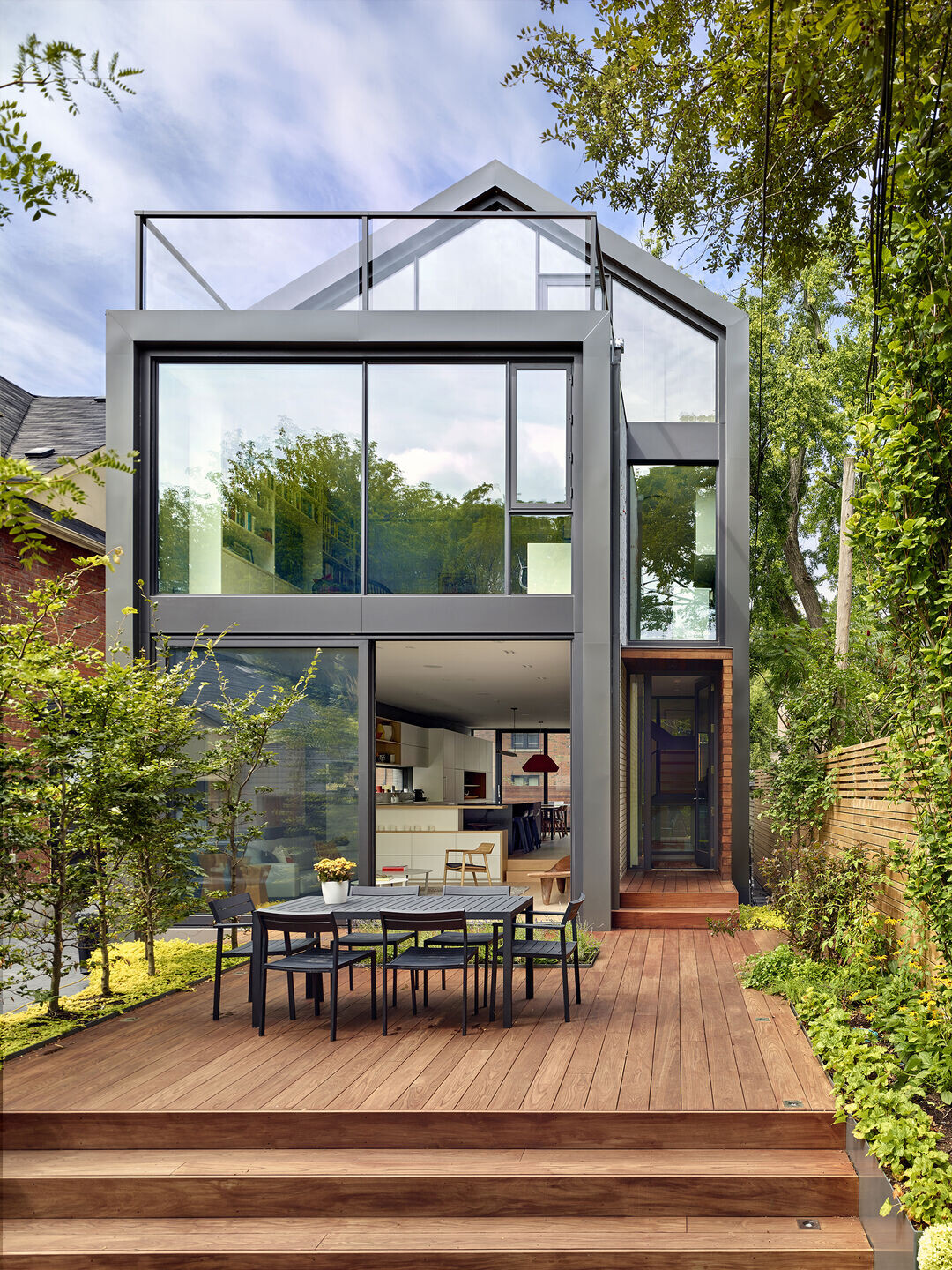 Dubbeldam Architecture + Design is a multi-disciplinary design studio founded by architect Heather Dubbeldam. Dubbeldam is known for creating unique projects that are environmentally responsible, from multi-family housing to commercial renovations. For the headquarters of Azure Publishing, the studio emphasized both contemporary interventions and the building's industrial roots while creating room for workstations, reference materials, and event space.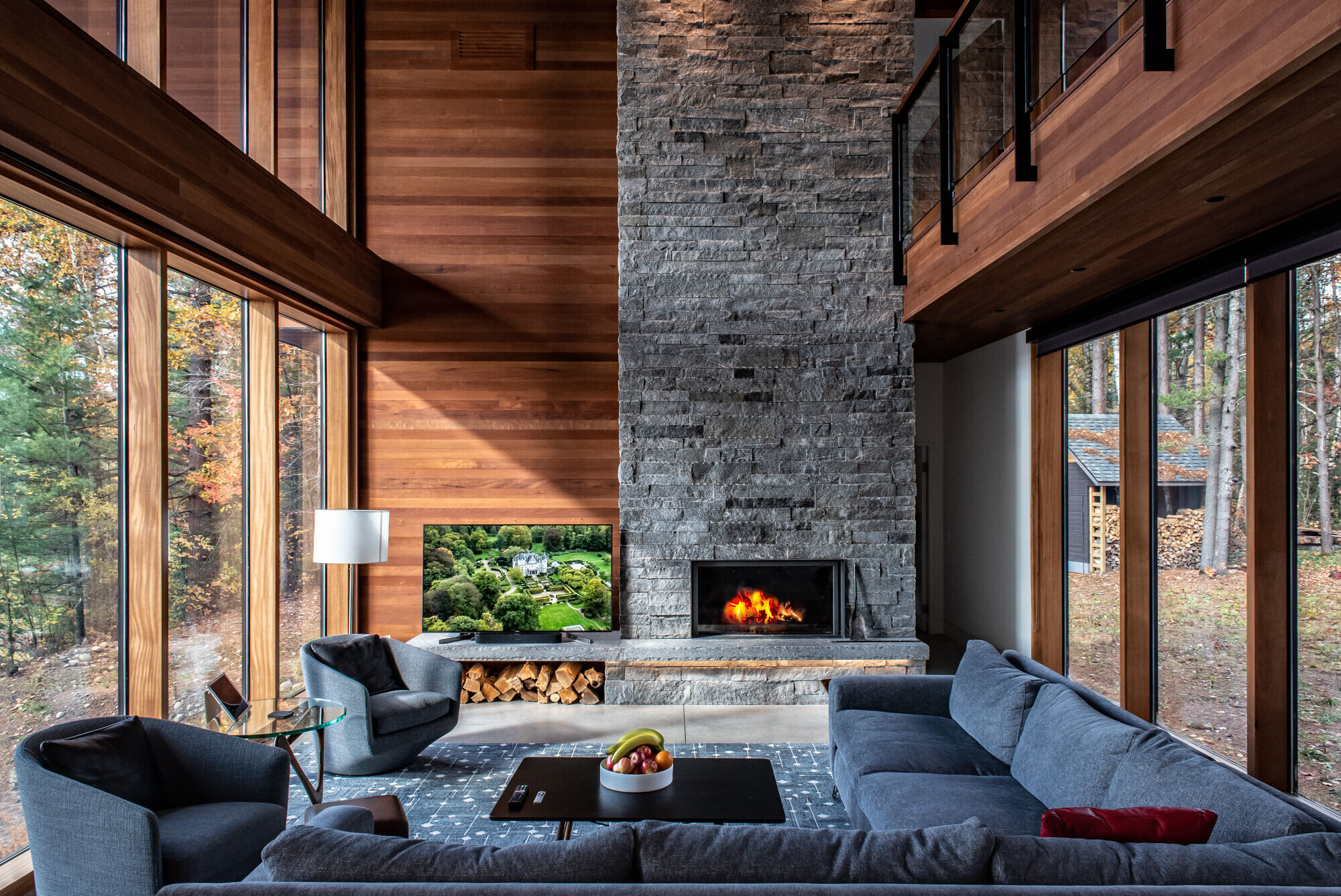 Altius is an architecture and construction management firm with an emphasis on sustainability. Working across Ontario, their focus is on bringing together architects, engineers, contractors — and clients. For a boathouse on the shore of Lake Joseph in Ontario, Altius created a contemporary building that nods to the typology of the local area.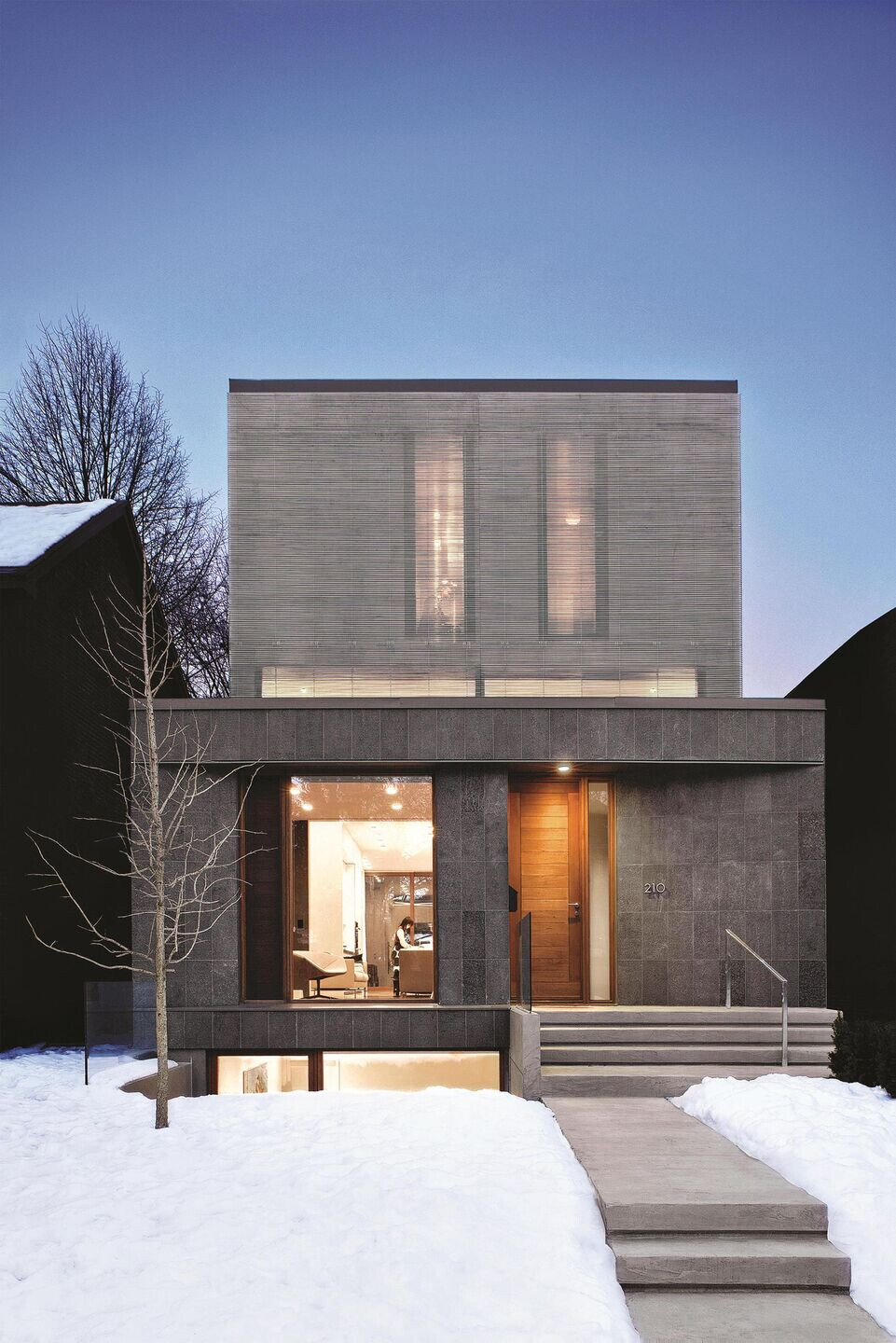 Striving for work that is "thoughtful, evocative, and poetic," Paul Raff Studio is a Toronto-based practice founded in 2003. Internationally published in design and architecture magazines, the studio led by architect Paul Raff builds residential, commercial, and cultural projects around the globe. Toronto's Echo House was meant to express the Asian Canadian background of its owners, a cosmopolitan family that loves to cook and entertain.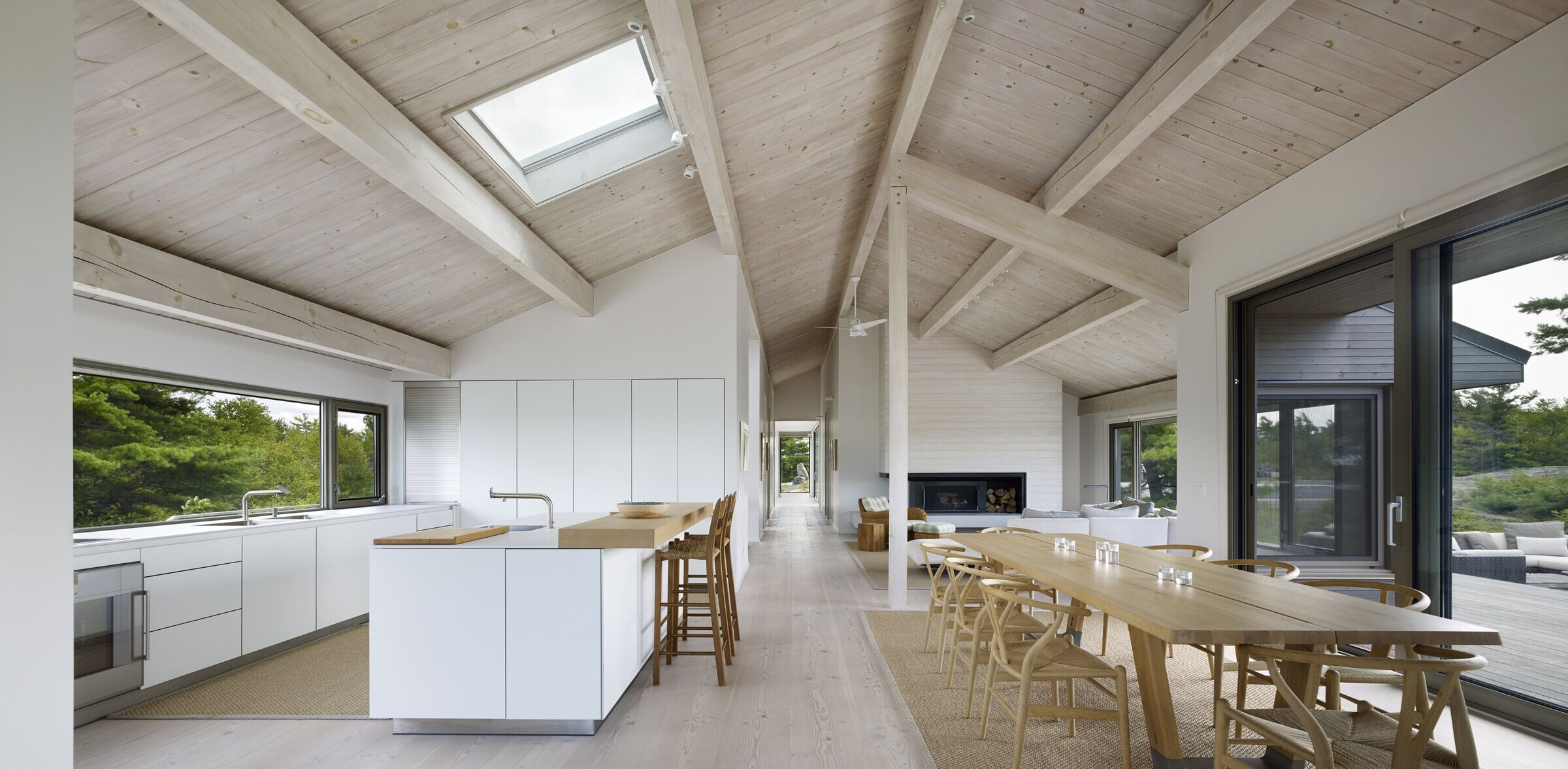 Led by Andre D'Elia and Meg Graham, superkül is an architecture and design practice founded in Toronto in 2002. The studio's purpose is to build sustainable buildings and spaces that are beautiful and unusual — while staying functional and fully meeting client needs. For a house on Georgian Bay accessible by boat only, superkül devised a contemporary extension characterized by natural clear cedar and white-stained fir floor planks.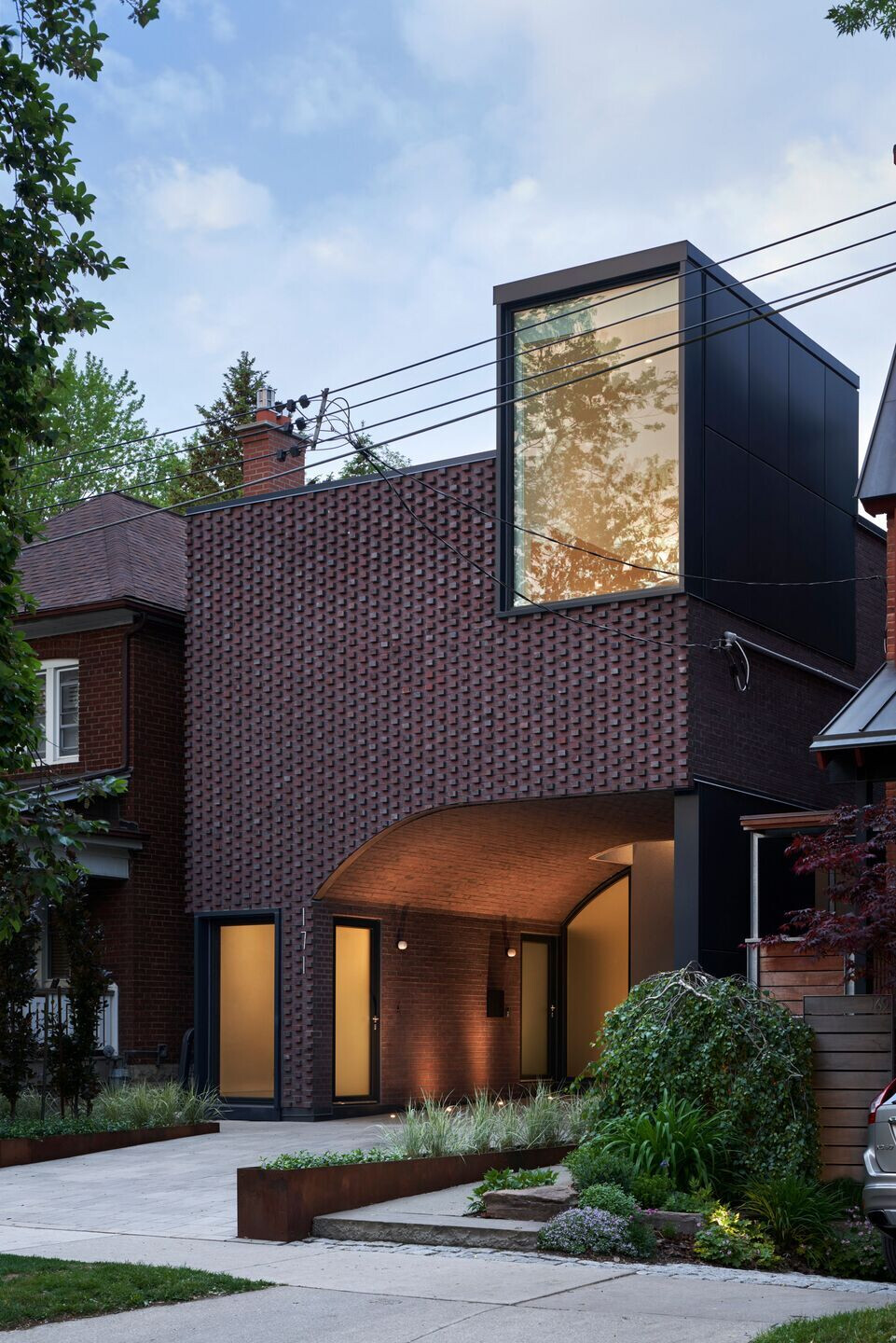 Established in 2012 by Andrew and Jodi Batay-Csorba, the architecture and interior design studio Batay-Csorba Architects works throughout the world with a focus on Canada. Their practice encompasses residences, retail experiences, and more. Throughout their portfolio, the studio strives to meet client needs with extraordinary architectural solutions. The Headfoneshop in Toronto, completed in 2017, pairs dark smoked oak with hundreds of folded metal panels within a 300-square-foot space for a dramatic and immersive listening environment.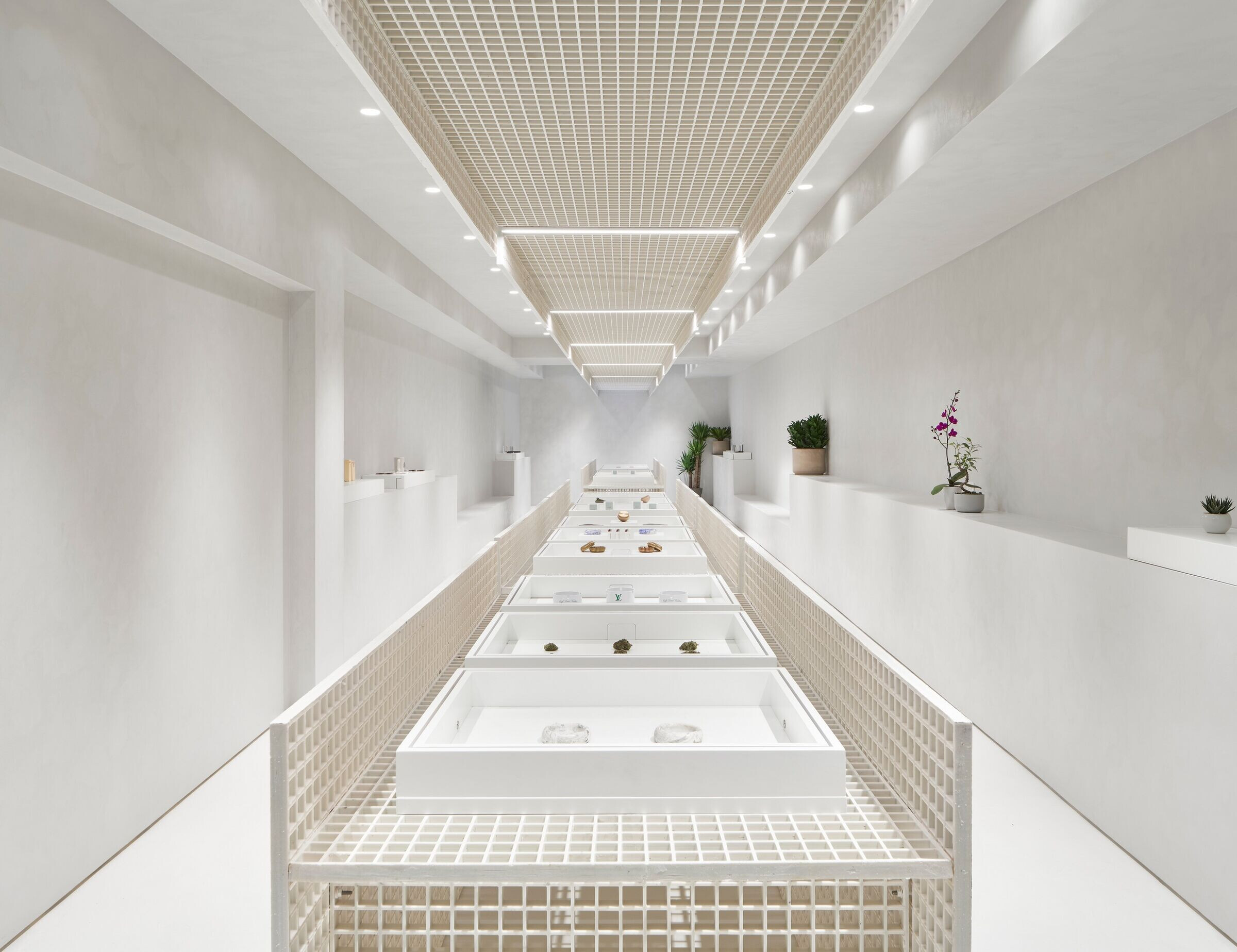 Led by Andrew Hill and Jennifer Kudlats — both previously at KPMB Architects — StudioAC is an architecture practice creating unique residences, offices, and hospitality projects. Their emphasis is on impactful architecture merging with context at different scales. Commissioned as part of Canada's annual design festival DesignTO, Stackt Summer was a temporary installation formed from a shipping container and yellow industrial grating panels.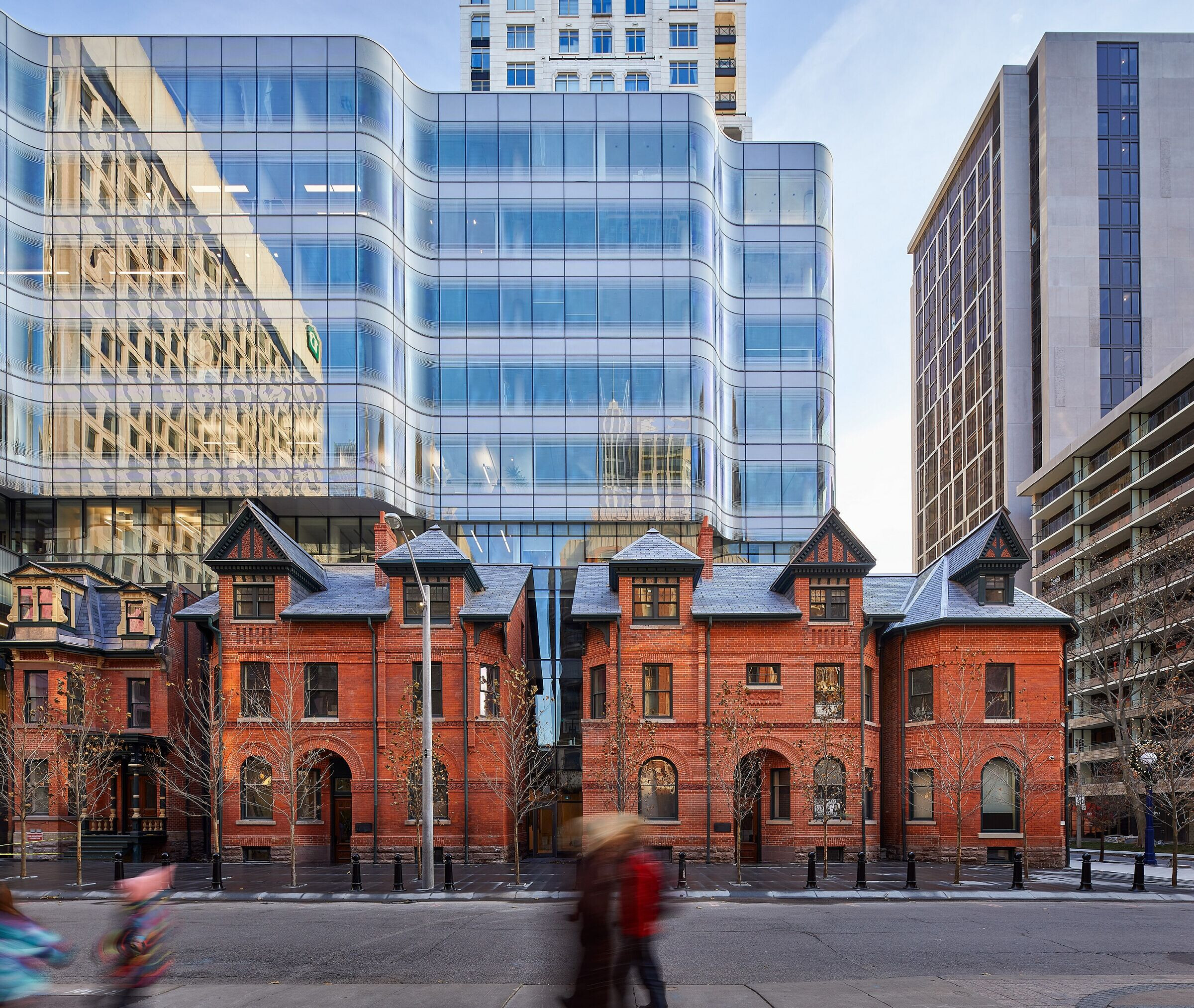 Now an 85-person office, Hariri Pontarini Architects was founded in 1994 by Siamak Hariri and David Pontarini. Committed to client relationships and collaborations, the firm works around the world with a focus on Canada. Projects range from mixed-use towers and single-family homes to master planning and commercial interiors. For 7 St. Thomas in Toronto, the architects thoughtfully merged six historic townhouses with a glass six-story building.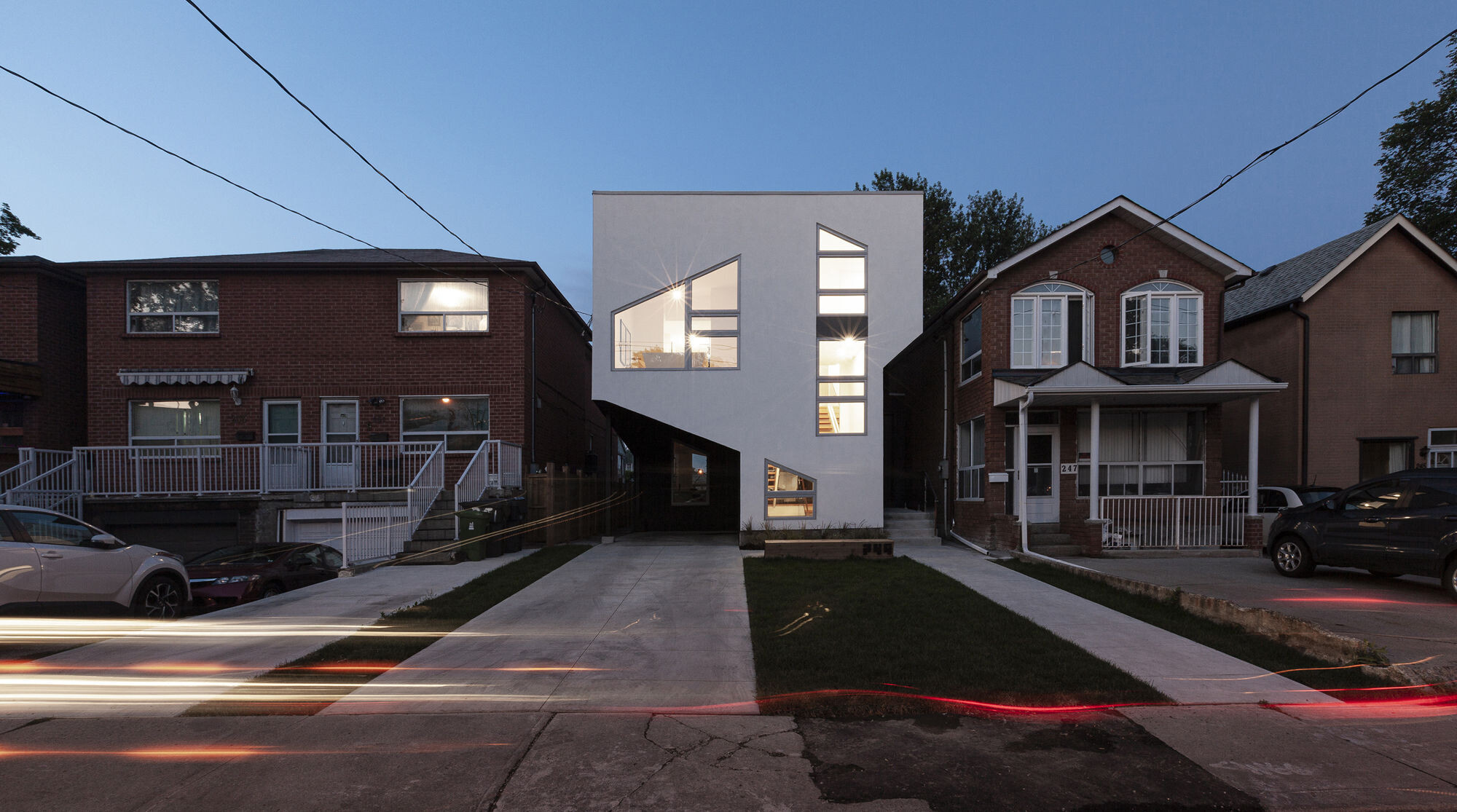 Led by architect Reza Aliabadi, Atelier RZLBD is a boutique studio designing buildings and curating installations, as well as crafting objects. An interdisciplinary approach and an emphasis on unique residences define the practice. The two-story Mask House in Toronto is a contemporary and distinctive intervention with flexible living spaces and thoughtful links between exterior and interior zones.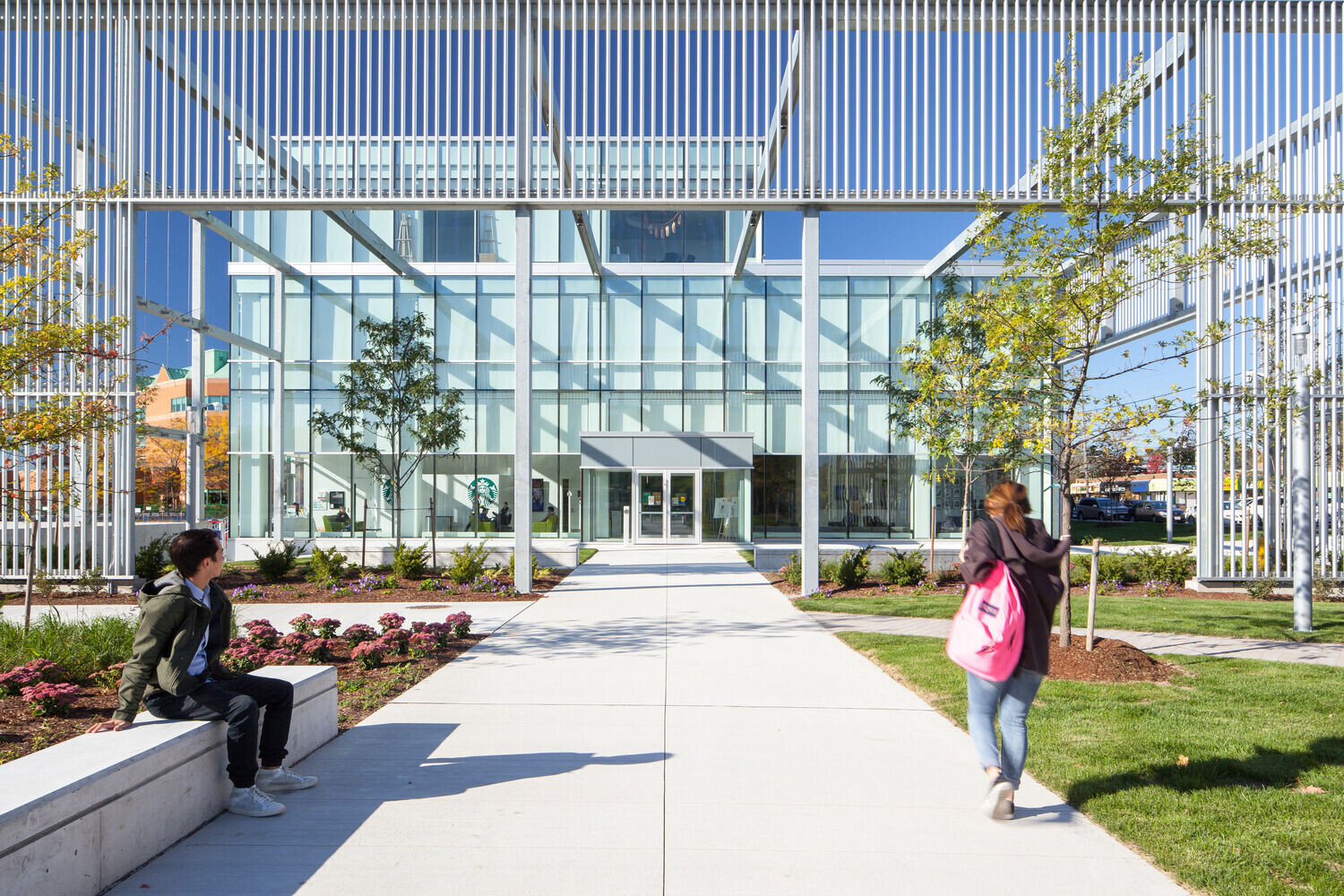 Currently a team of architects, planners, and designers, Moriyama & Teshima was founded in 1958. The firm's first project, a residential renovation on a private golf course, has led to dozen of international projects including museums, athletic and educational centers, municipal complexes and libraries. Offering services in architecture, master planning, and interior design, the studio includes both industry-leading professionals and younger minds. For the Aga Khan Museum in Toronto, the architecture was crafted to reflect the museum's focus on intercultural dialogue and understanding.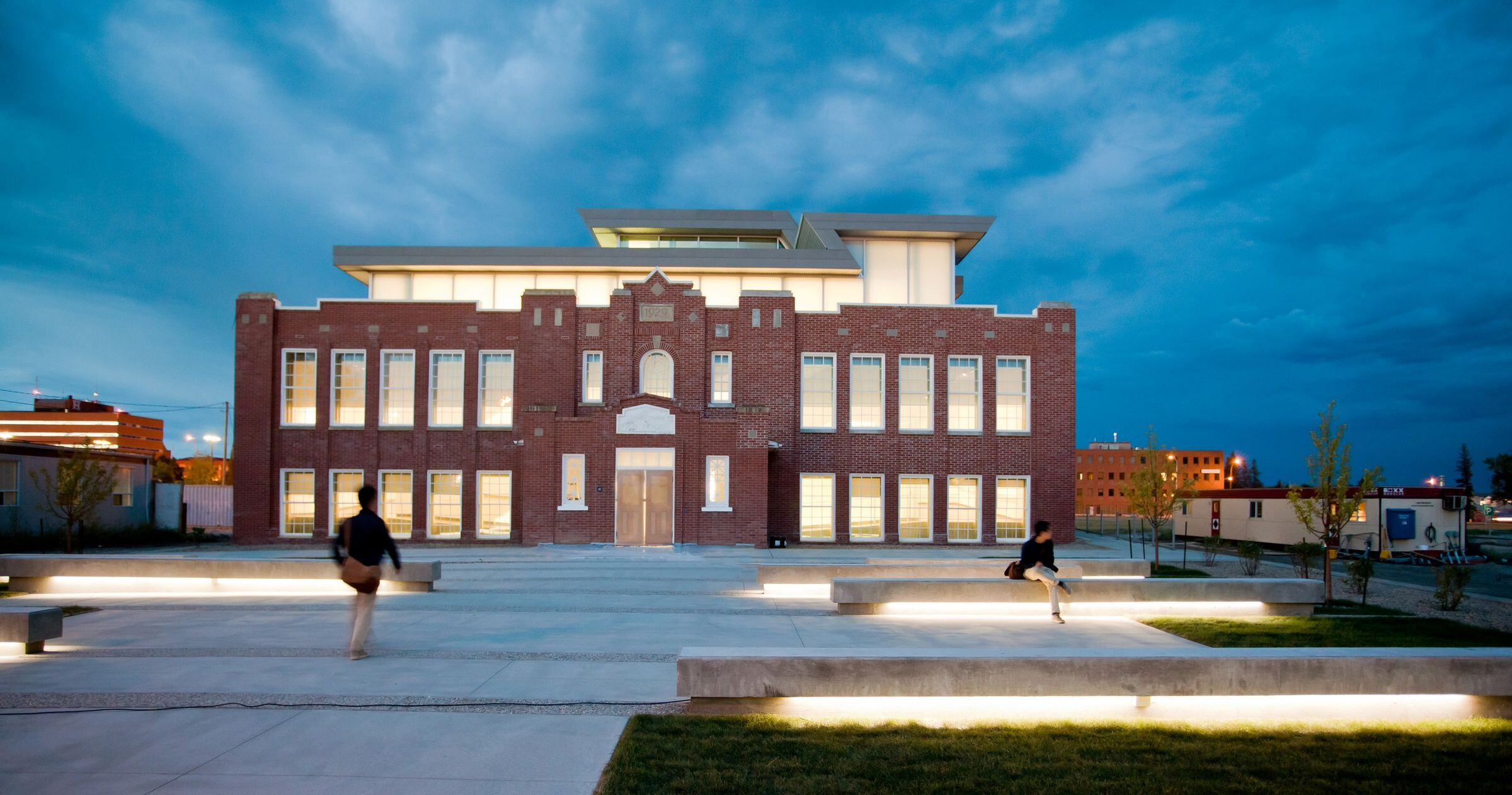 Teeple Architects, established in 1989 and led by Founding Principal Stephen Teeple, has garnered dozens of awards over the last three decades. With more than 22 LEED projects completed or in construction, the firm has been recognized as a leader in sustainable architecture. Over 30 current employees work across sectors, from municipal projects to condominiums. Their Pickering GO Pedestrian Bridge utilizes programmable and changing LED lighting to create a dramatic experience.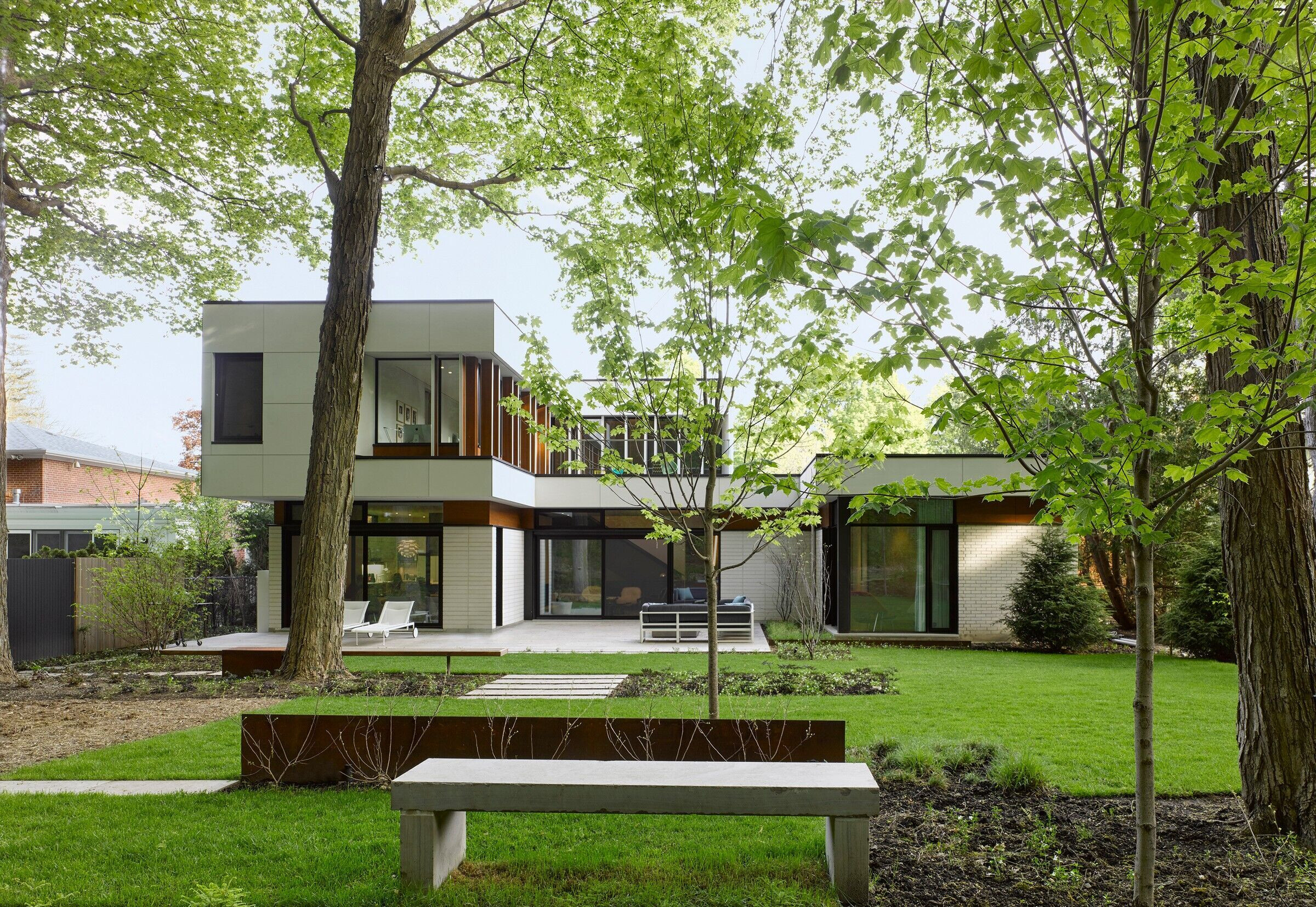 Focused on residential landscape projects, Fox Whyte Landscape Architecture is led by landscape architect Kate Fox-Whyte. The firm designs a range of landscapes, from large private estates to small city gardens, primarily in Toronto. For a residence completed in collaboration with superkül, Fox Whyte made efficient use of limited outdoor space with thoughtful transitions and a mix of groundcover and mid-height plants.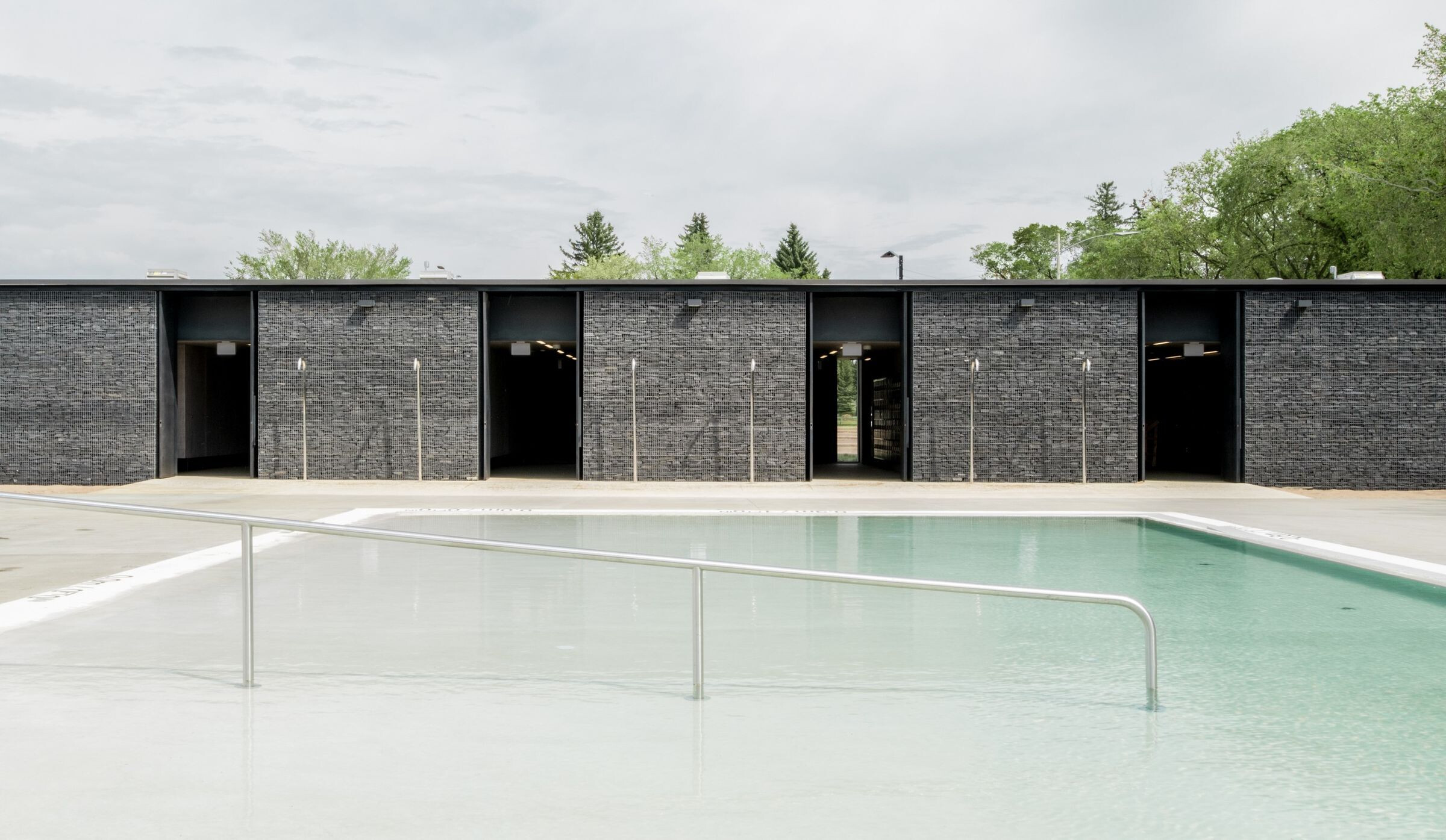 Led by Principals Pat Hanson and Raymond Chow, with Director of Landscape Elise Shelley, gh3* is an award-winning studio working at the intersections of architecture, urbanism, and landscape design. Founded in 2005 by Hanson and Diana Gerrard, the practice has completed private residences, civic infrastructure, and park pavilions. Toronto's June Callwood Park, completed in 2014, combines granite, pink rubber, and native Canadian trees for a contemporary urban oasis.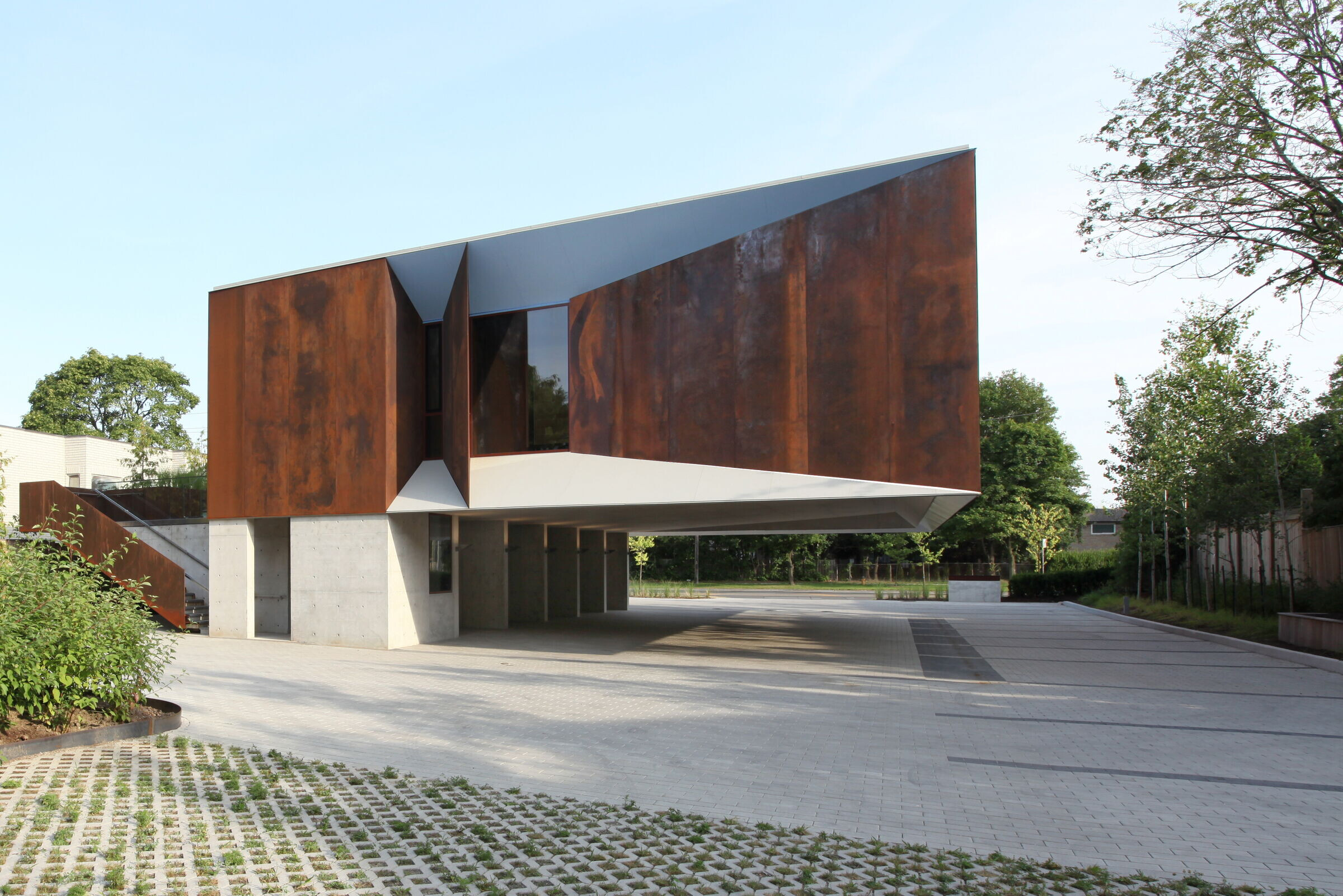 Shim-Sutcliffe Architects, founded in 1994 by Brigitte Shim and A. Howard Sutcliffe, creates unique projects, including residences. Their work references urban life and principles of retreat while reflecting the founders' passion for architecture, landscape, and interior design. The Wong Dai Sin Temple in suburban Toronto is a contemporary place of worship where the architecture embodies equilibrium and balance through articulated form and contrasting materiality.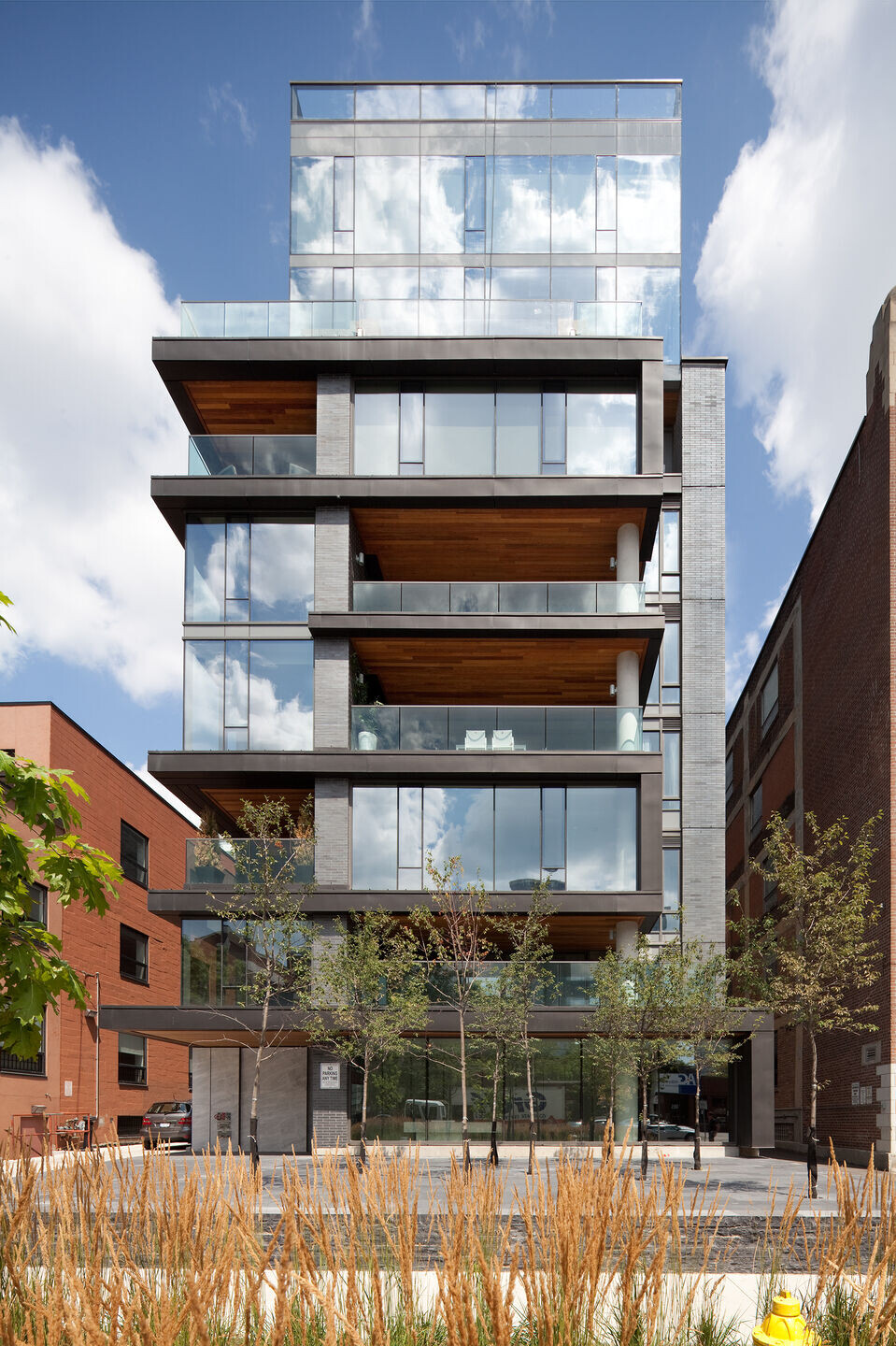 Focused on innovation and sustainability, CORE Architects was established in Toronto in 1994 by Babak Eslahjou, Charles Gane, and Deni Poletti. A client-focused vision guides the firm, which has a loyal clientele that repeatedly returns. CORE has completed over 150 condominium projects, master planning for residential developments, restaurants, offices, and over 1,500 retail projects. Their international work began with master planning and design for a waterfront community at the Dubai Marina and has since expanded to condominium towers in India and Oman and resorts in the Caribbean.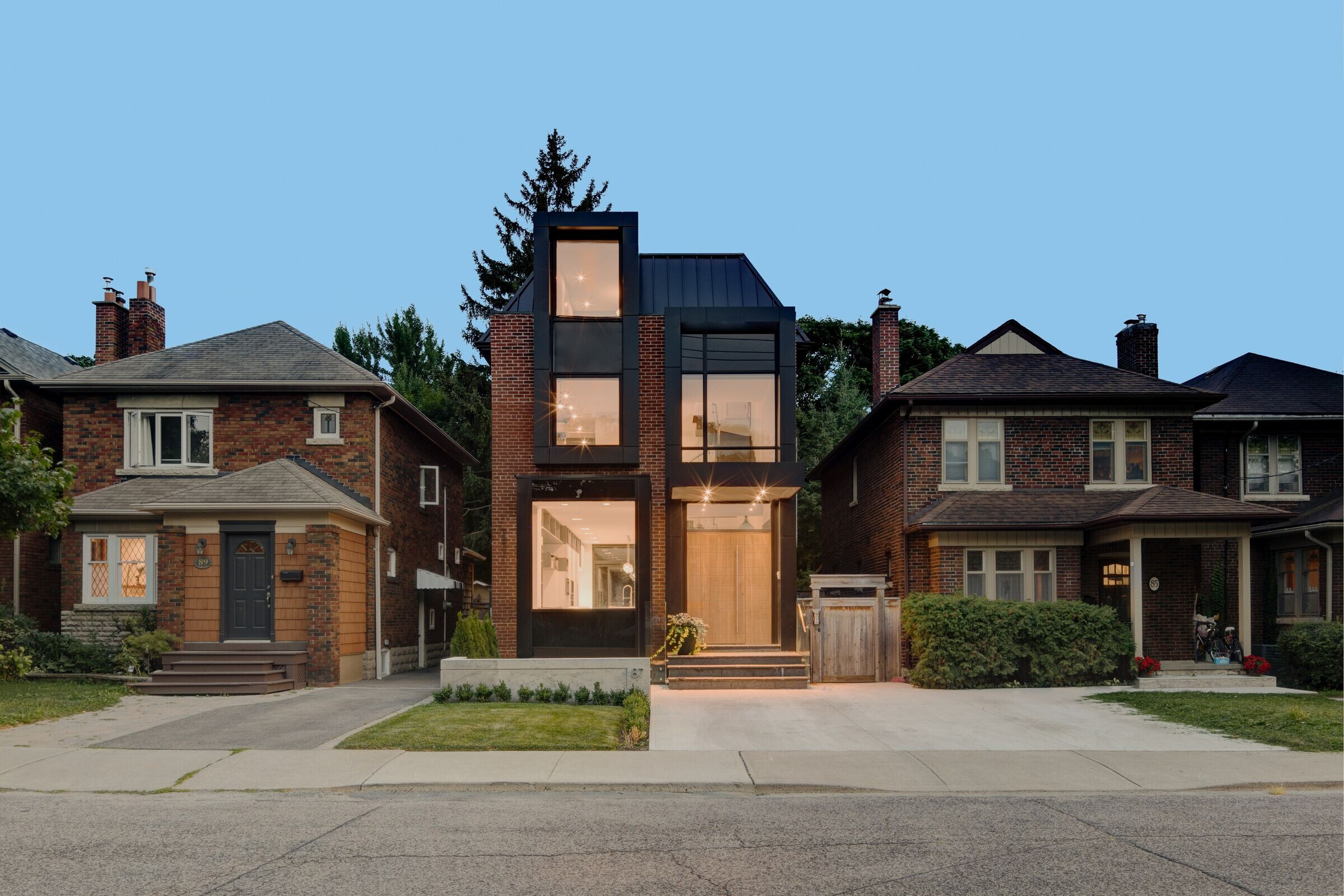 Founded by Ali Malek, Urbanscape Architects is an emerging practice focused on single-family and multi-unit residences, as well as commercial buildings, mostly in and near Toronto. The studio's projects explore materiality while emphasizing sustainability through the use of recycled materials and sustainable energy systems. They focus on innovative and constructible work. FA2 House, a thoughtful renovation of a 1960s home, features a rooftop hot tub and spaces designed to unite the homeowners, a creative couple with adult children.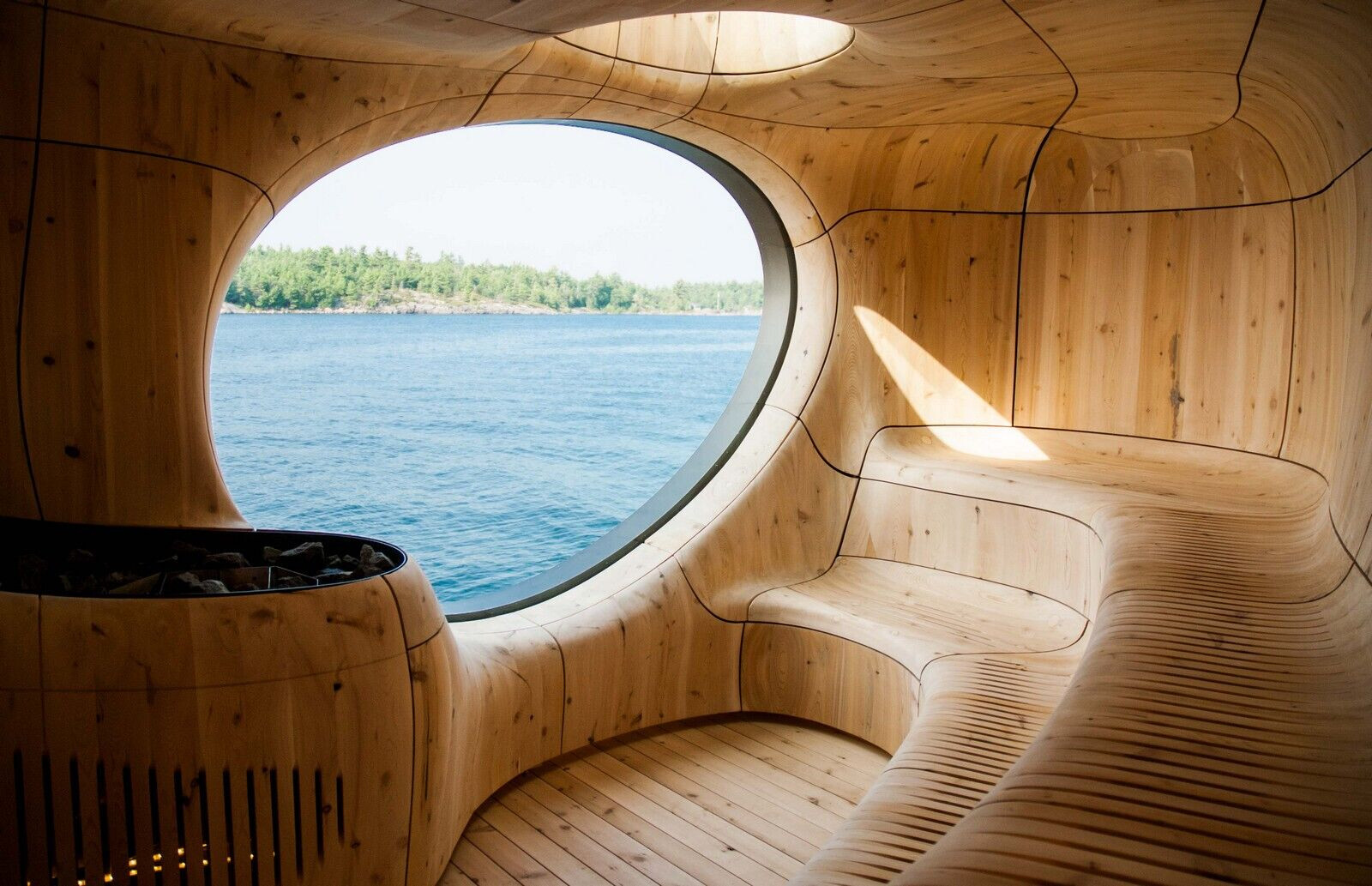 An award-winning architecture studio, PARTISANS was established in 2011 by Alexander Josephson and Pooya Baktash. Since its founding, the firm has been internationally published and celebrated. Embodying their motto to "shoot for the sublime," their projects — residential, commercial, and civic — are groundbreaking and innovative. Their Grotto Sauna at the edge of an island in Georgian Bay, Ontario, features a warm and dramatic interior formed of cedar reclaimed from felled trees for nearby tract housing.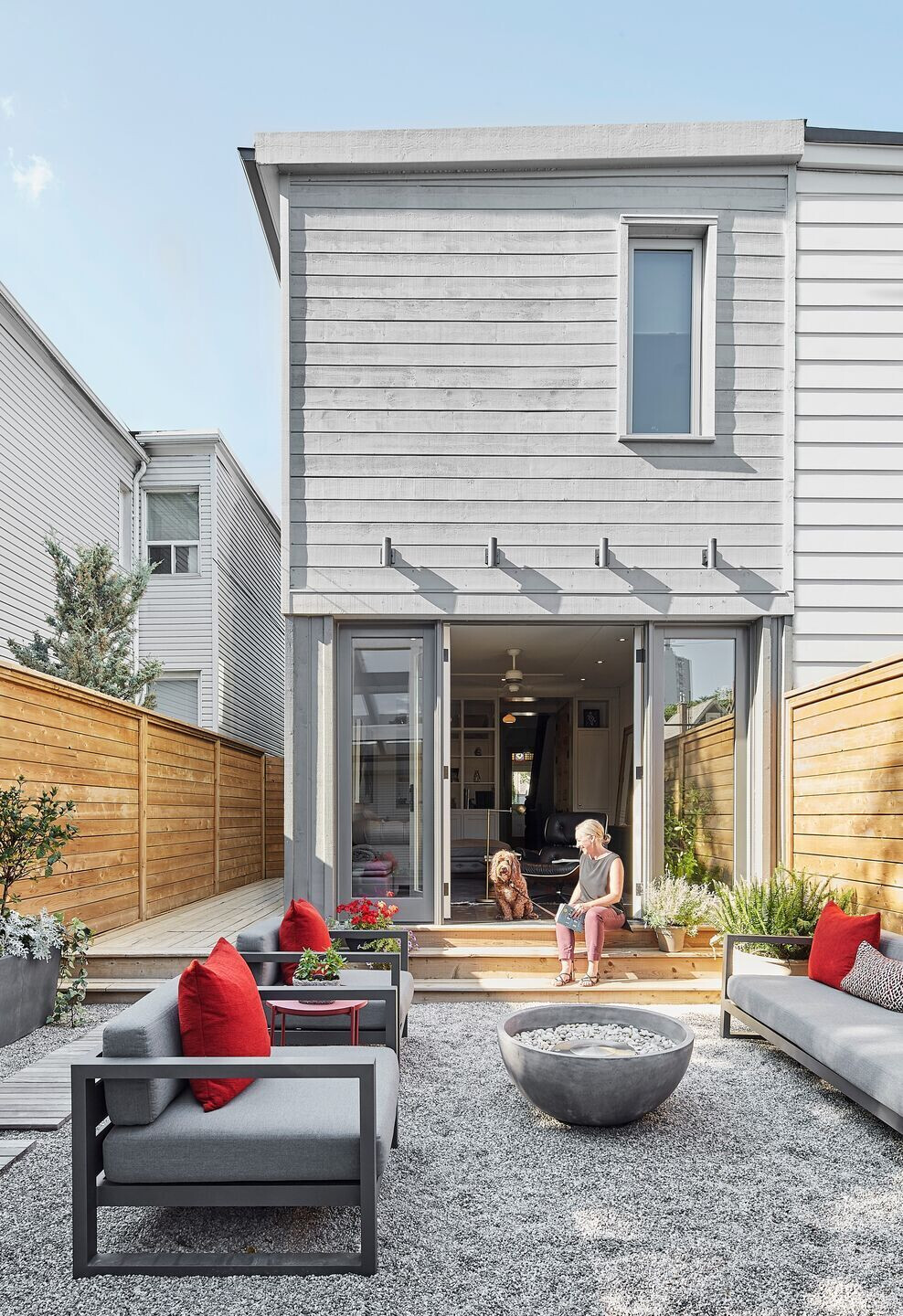 Led by architect Heather Asquith, Asquith Architecture is focused on modern and contextually sensitive design. Focused on residences around Toronto, Asquith strives for thoughtful and intelligent architecture. The studio embraces challenging situations including unique existing site conditions and historic elements. For a recent renovation, the studio replaced an existing kitchen with contemporary white oak cabinets and black granite countertops.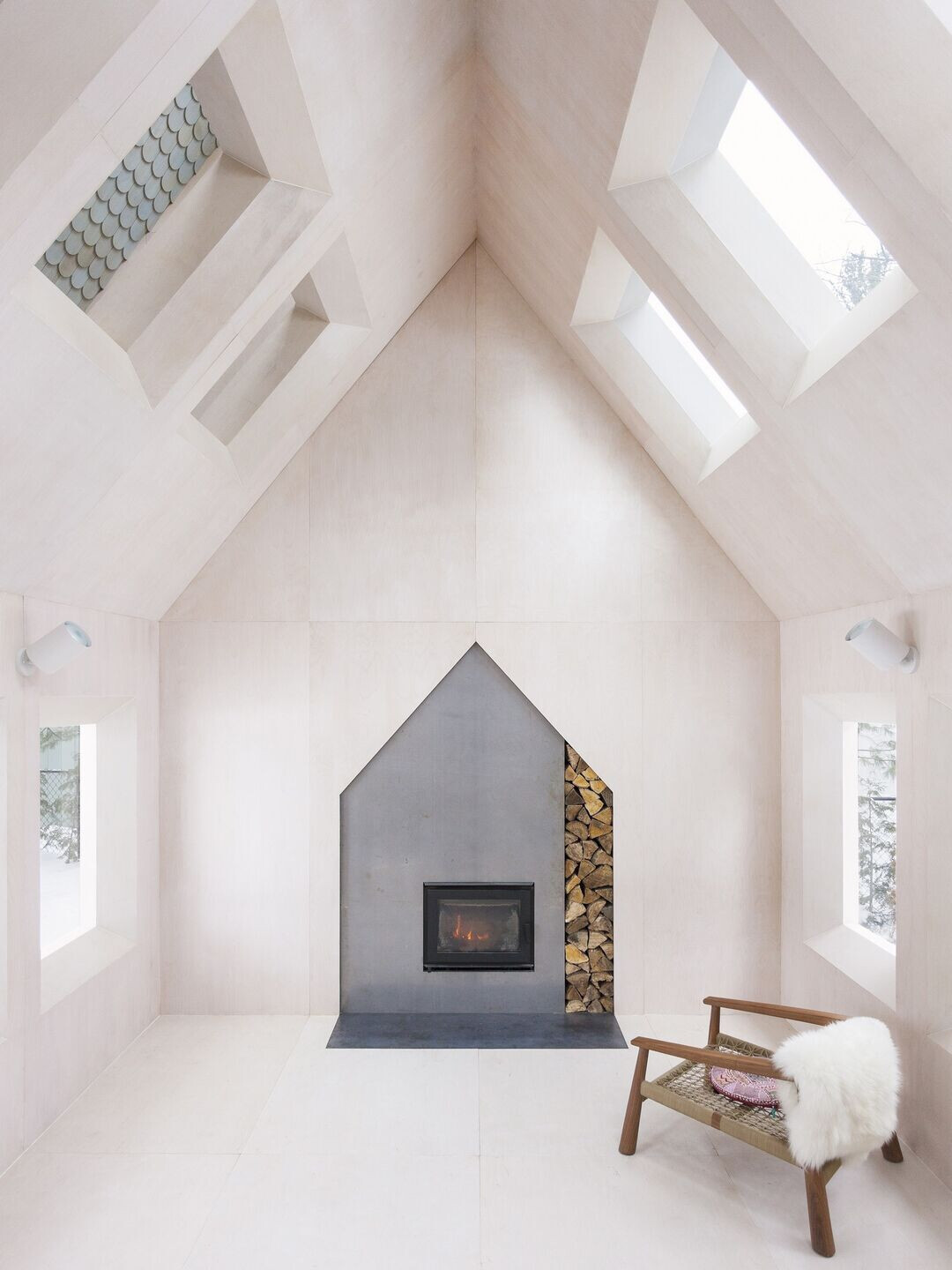 An international architecture and design studio established in 2009 in Tokyo by partners Irene Gardpoit and Eiri Ota, UUfie is now based in Toronto and focused on evoking nature in its work. From Hong Kong to Canada, the firm's projects include single-family homes, retail environments, and crafted furniture. Ports 1961 in Shanghai features a sculptural façade composed of standard and custom glass blocks.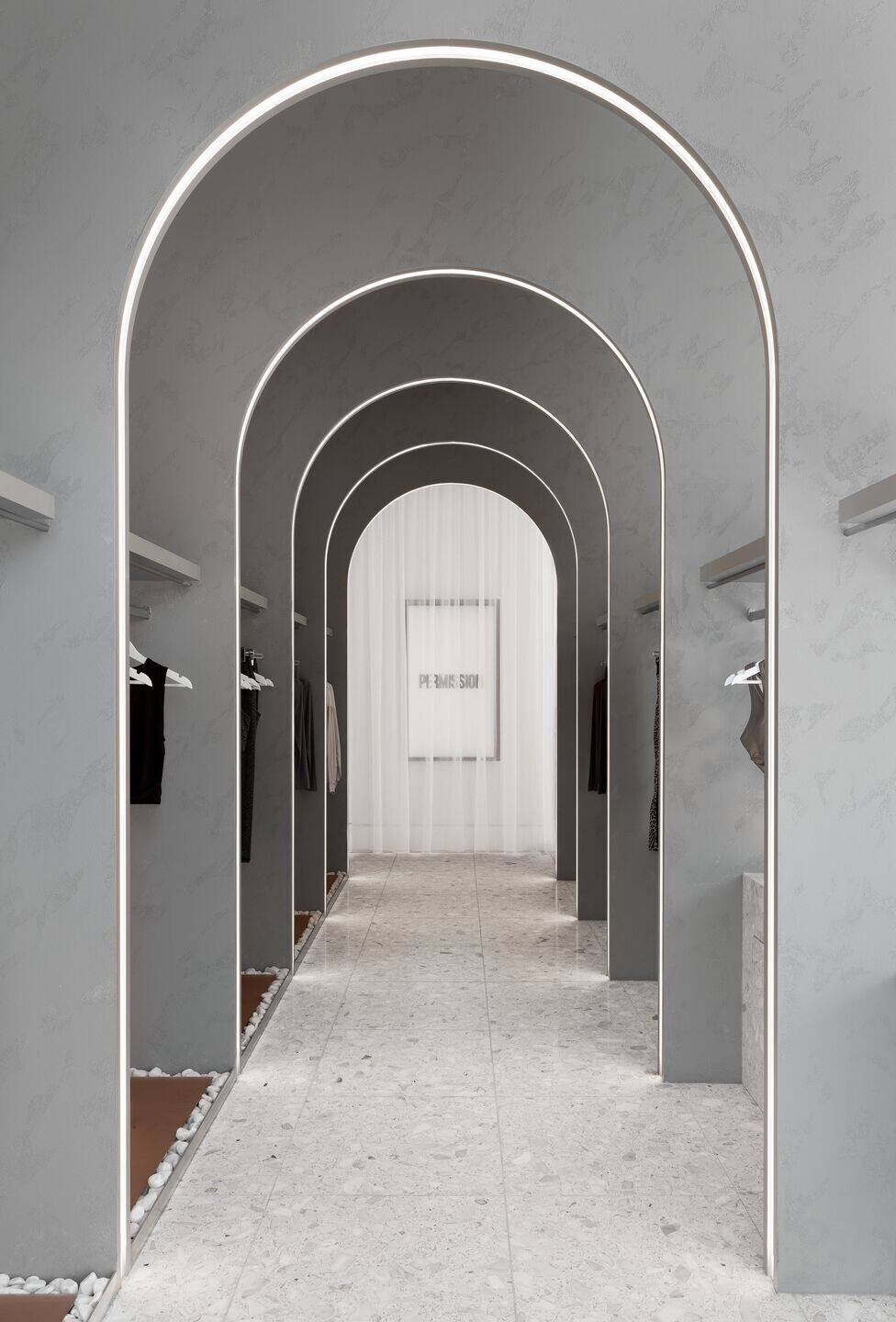 Founded by Trevor Wallace in 2013, Reflect Architecture specializes in adaptive reuse and environmentally responsible architecture. Wallace worked at Quadrangle Architects before establishing his own architecture studio. Working mostly in Canada with some ventures into the United States, Reflect tackles both commercial and residential projects. The studio strives to inspire with unique and playful spaces. For a private home in Toronto, Reflect inserted a baby-blue slide to add whimsy to a renovated light-filled residence for a young family.
The selection curated by the Archello editorial team is based on a mixture of the amount of featured projects and the views they generated. For a more comprehensive list of Toronto architects you can take a look at here.