The Bryant is a 32-storey mixed-use building designed by David Chipperfield Architects with a hotel that extends to the 14th floor and private residences above. The location next to Bryant park is surrounded by historical landmark buildings.
"The goal was to design a building with classical elegance in terms of its symmetries, simple grids and order."
- David Chipperfield
The precast concrete facade refers to historic buildings nearby. The concrete is mixed with stone aggregates found in the neighbouring buildings' masonry. The grid composition is based on classical rhythms found in the areas.
The building respects the classic tripartite composition of the New York Tower; Base, Middle and Crown. In the base two lobbies give entry to the two separate functions of the tower. The 24-hour attended lobby for the residences is clad with Portoro Extra marble and has a lounge area with terrazzo flooring and leather paneling.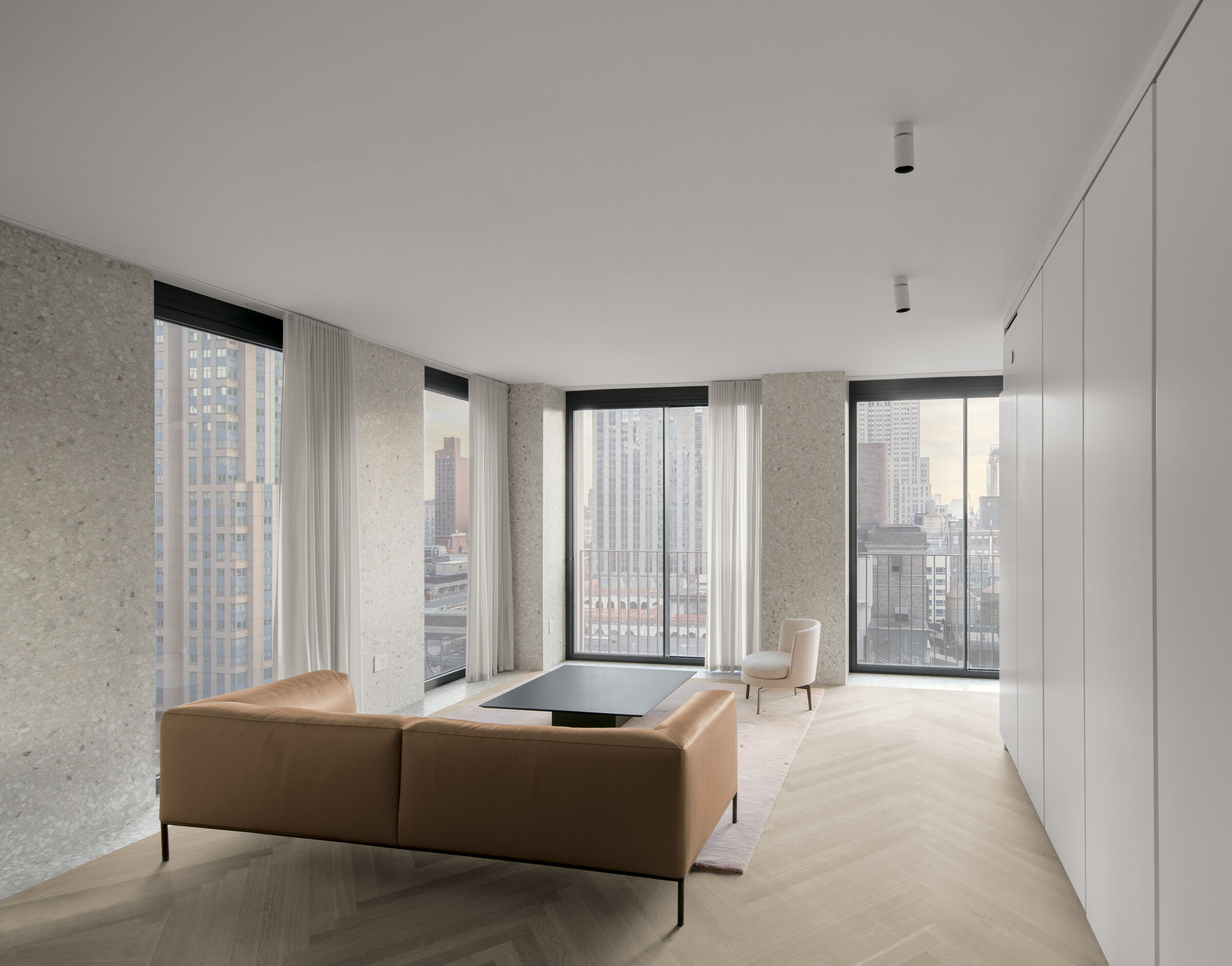 A small set-back to the middle section creates a terrace accessible to both hotel guests and residents. Next to the terrace residences can also make use of the restaurant, room service, housekeeping, laundry service and many of the amenities the hotel offers.
Two penthouses top the tower's crown with double-height interiors. The apartments are fitted with built-in furnishings that conceal storage spaces and appliances. The concrete extends into the interior walls that alternate with floor-to-ceiling windows.