This design of a mixed-use complex strives to create an optimal combination of housing, urban services, gardens and climate adaptive measures. The building lies opposite the Amstel train station, which makes it an ideally located project.
The residential program has a nice mix of different types of affordable rental apartments, aiming for an inclusive and vibrant environment in the city centre of Amsterdam.
The blocks house several public and commercial facilities in the plinth, such as a supermarket, a food market, a restaurant, offices, and an incubator space.
AMST aims to become water-neutral, meaning all rain water is retained and reused on its premises. The gardens, courtyards and roofs function as one great water storage and water reuse system. The whole system will not only tackle both the extremes of water shortage and downpours, but will also reduce heat stress. On top of that, the green/blue elements ensure higher efficiency of the PV panels and contribute to the local ecosystems.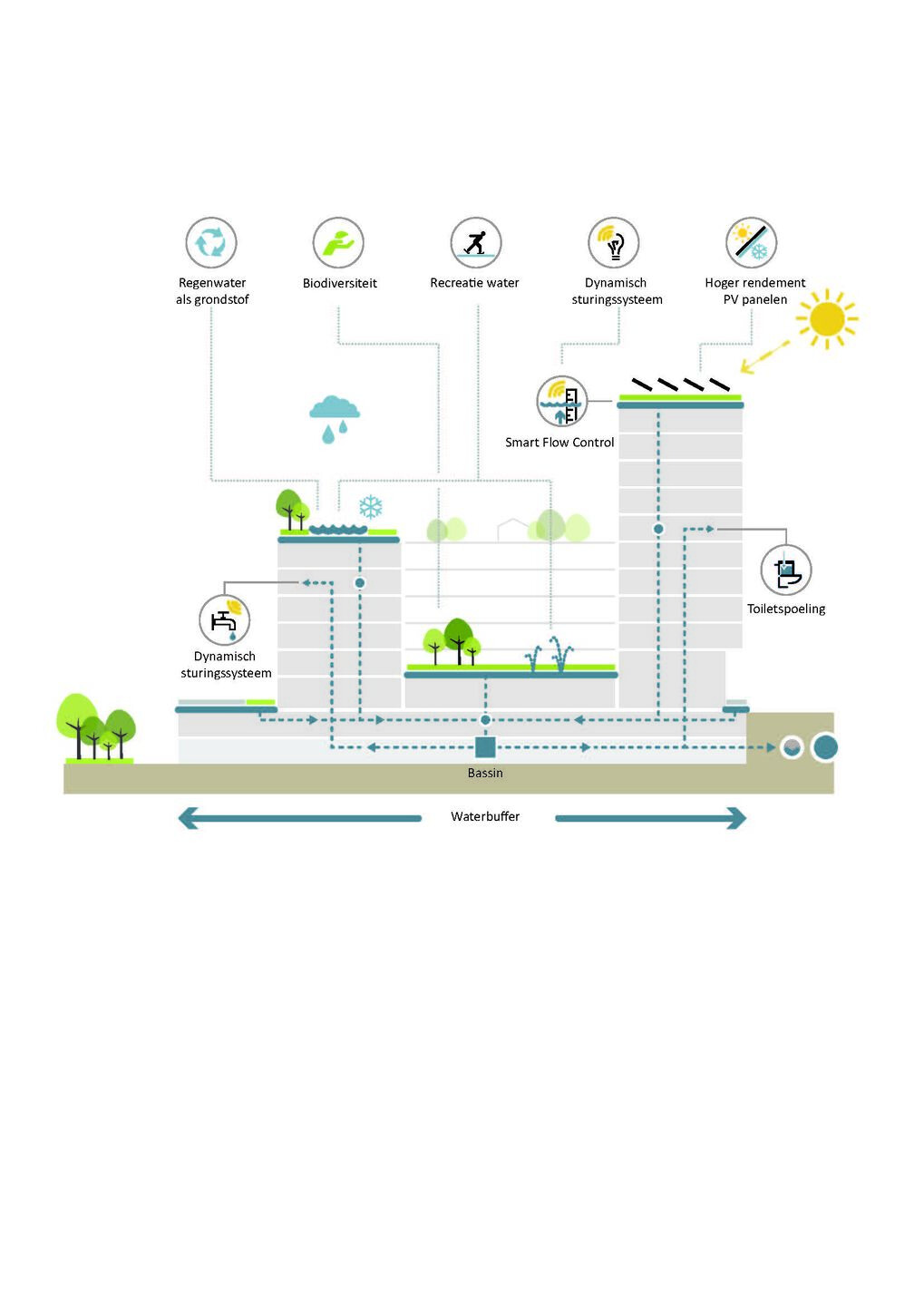 "It is a major challenge to realize a project in the current market with 80% medium-rent family homes in combination with high ambitions of self-sufficiency in energy and water. But we have a great team and I am confident AMST will not only make a great contribution to the housing needs in Amsterdam, but will also make the Amstel Station area more pleasant and beautiful."
Jos-Willem van Oorschot, project architect VenhoevenCS architecture+urbanism