It is a rest house for a family of 5. The project is located on the slopes of Iztaccihuatl, on a plot of land surrounded by abundant nature, next to a ravine. It is laid out horizontally to give way to the architectural program in different sections: the guard house, the country house and the bungalow or loft.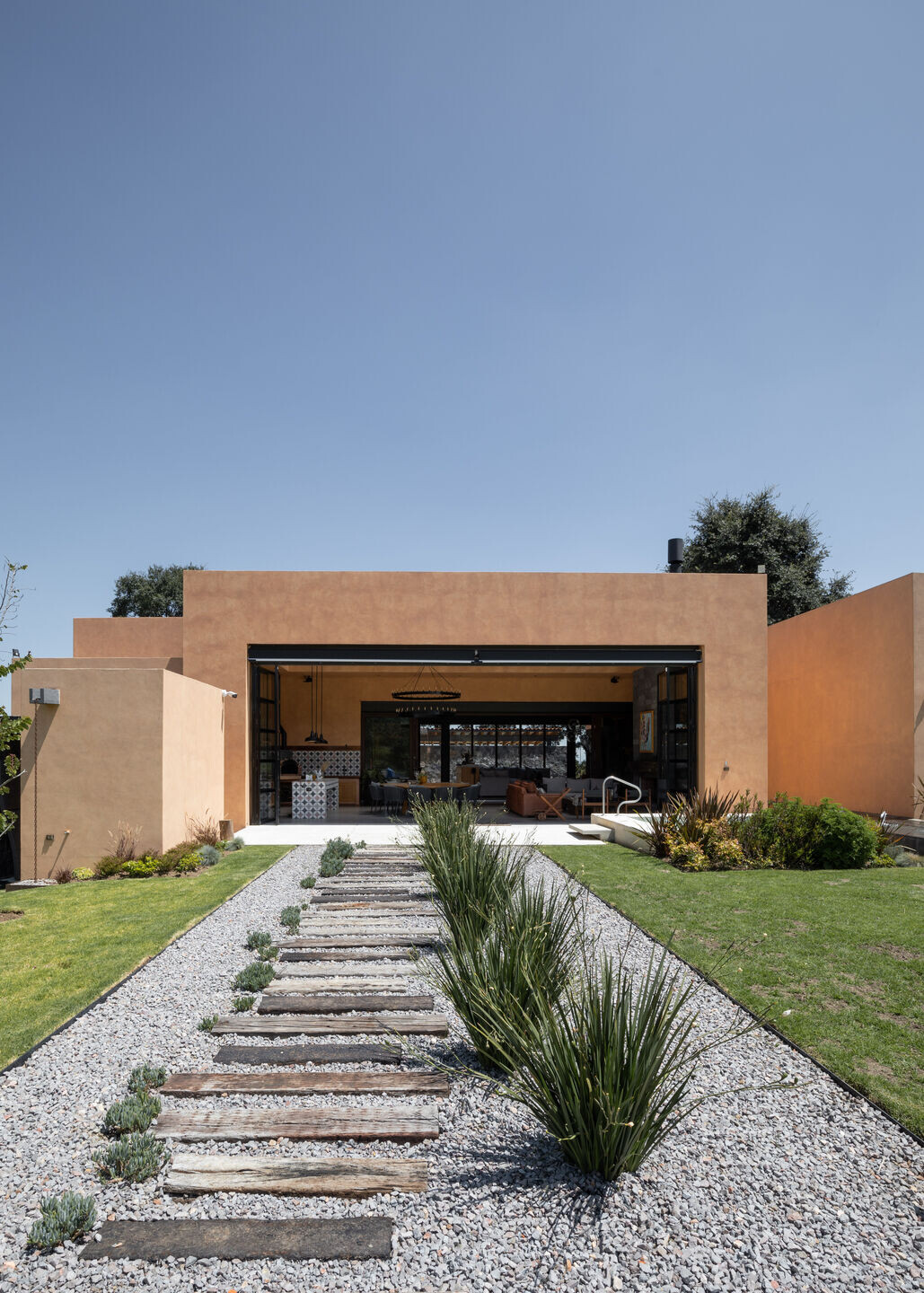 The country house is the center of the project and so it is placed. Unplanted horizontally, it generates a free circulation inside and outside the house. The house is oriented to have views to the volcano from any space and causing a continuous interaction with the outside.
Being in the middle of a plot of more than 10,000m2, all the facades of the house are protagonists, each one has different geometries of different materials, shapes and sizes, which give personality to each of the facades. Inviting the user to walk through it from all sides.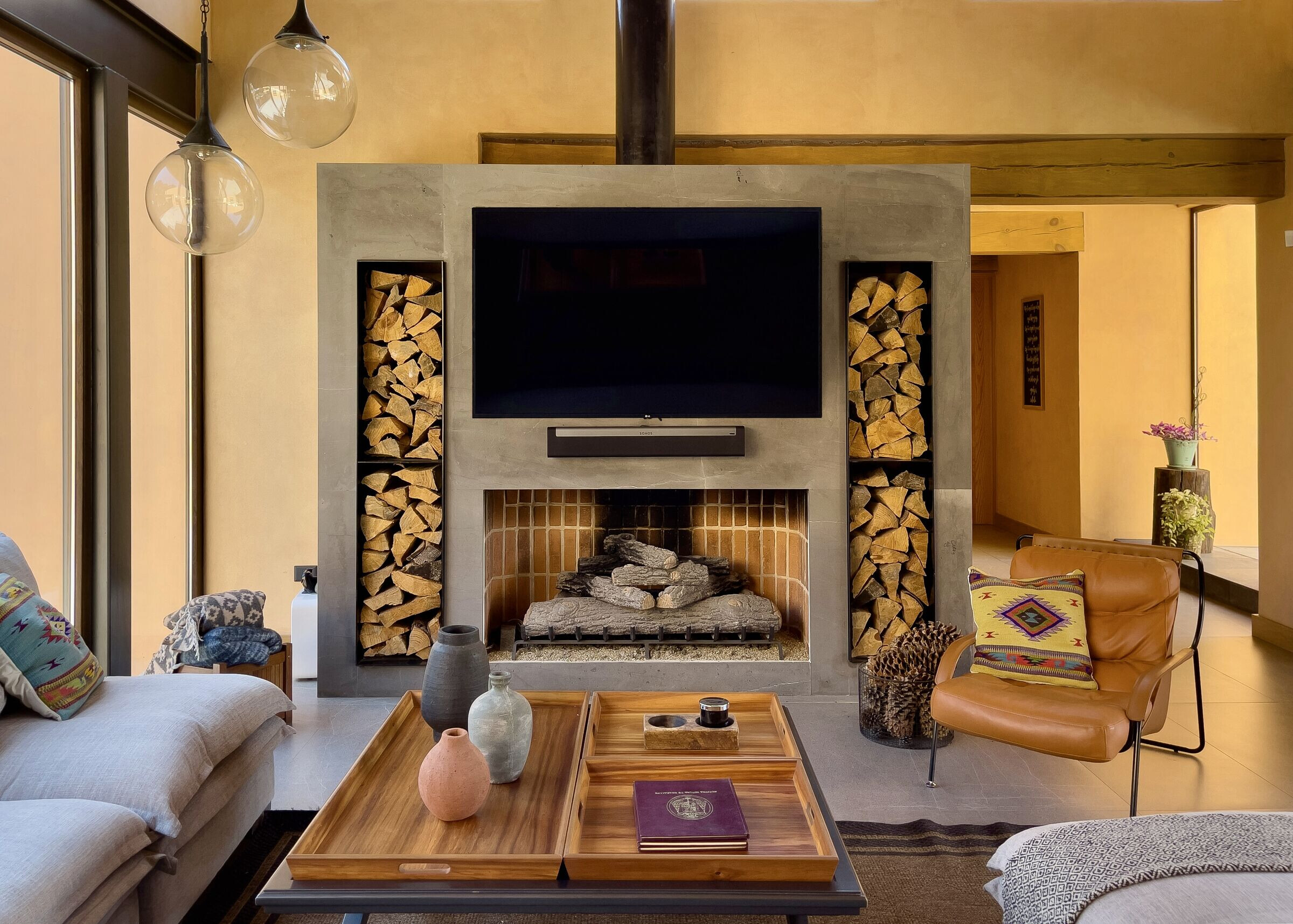 The access leads to a corridor that becomes the axis of the project, giving rise to a tour that ends visually with a window that frames the Iztaccihuatl and its reflection in a mirror of water. This passageway separates the public and private areas of the project, achieving privacy in each of the zones.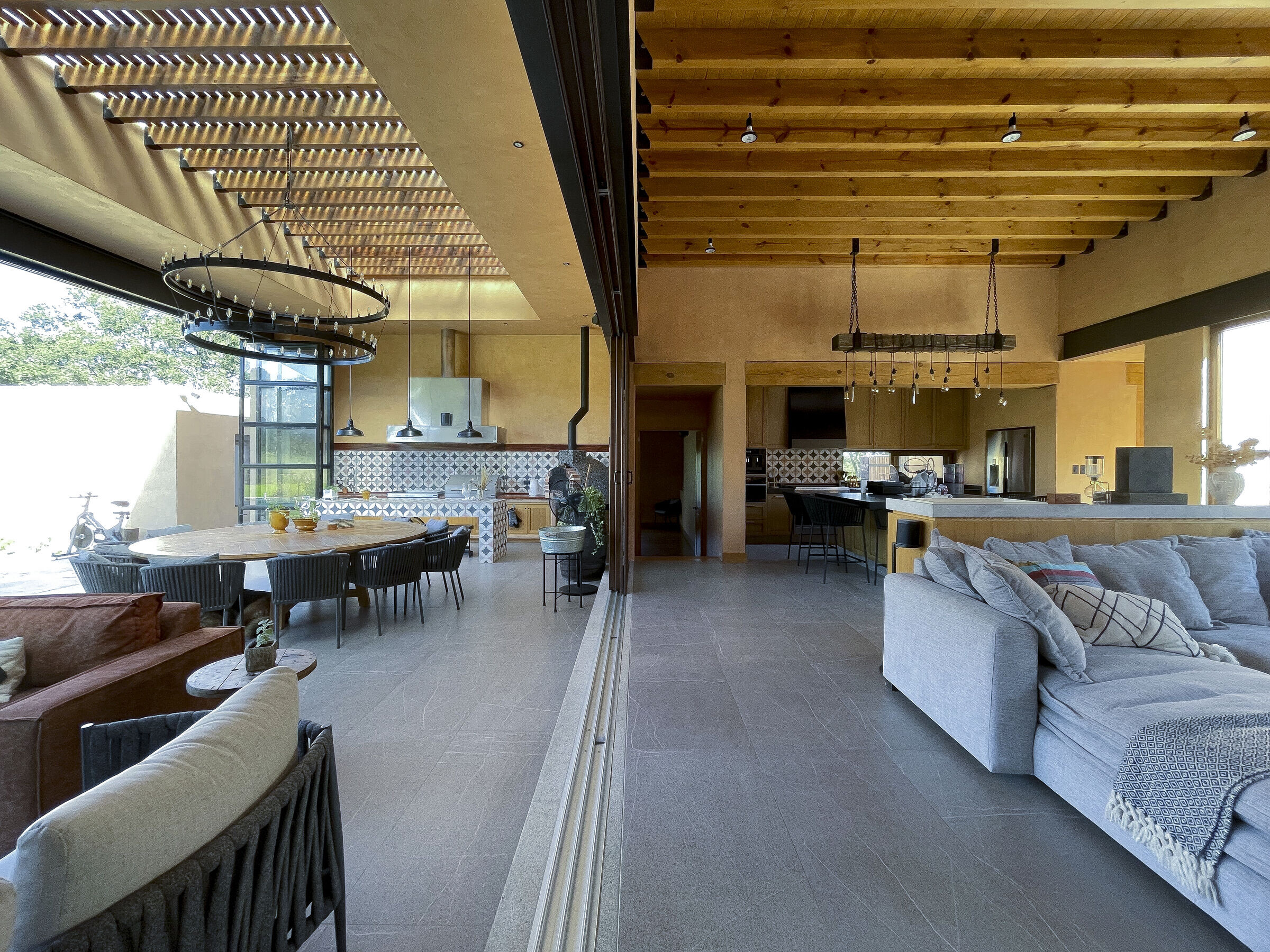 The terrace was designed to become the most used space in the house. With a privileged view, this space consists of a living room, dining room, an outdoor kitchen with a wood-burning oven and grill, and a jacuzzi. All these spaces are integrated to encourage coexistence and interaction between the users, the house, nature and the volcano.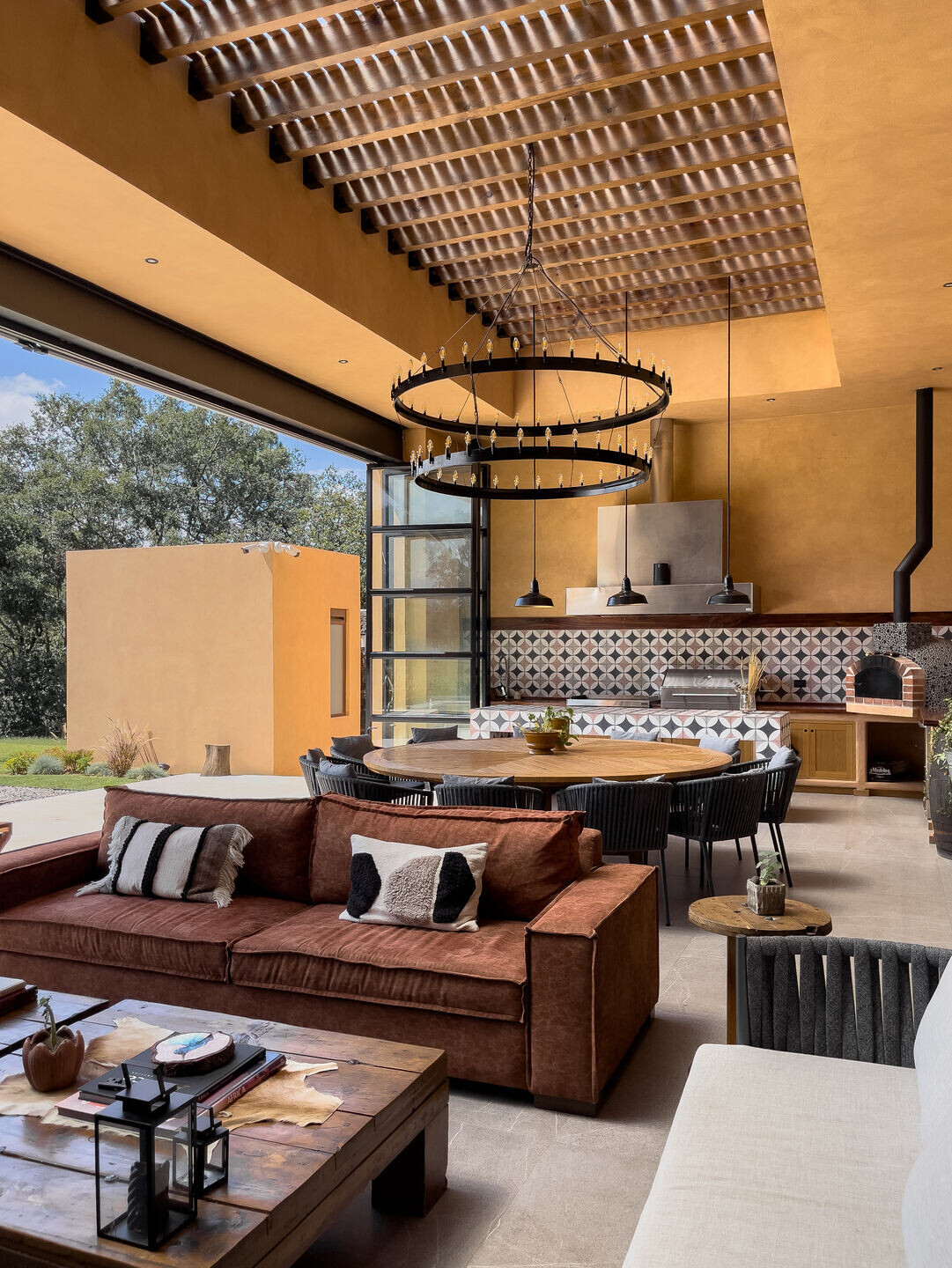 Most of the furniture in the house is made on site, integrating the furniture with the house itself, creating a harmonious space and thought in every detail. In addition to being an advantage to generate the minimum maintenance in a house that is located on the outskirts of the city and is only used on weekends.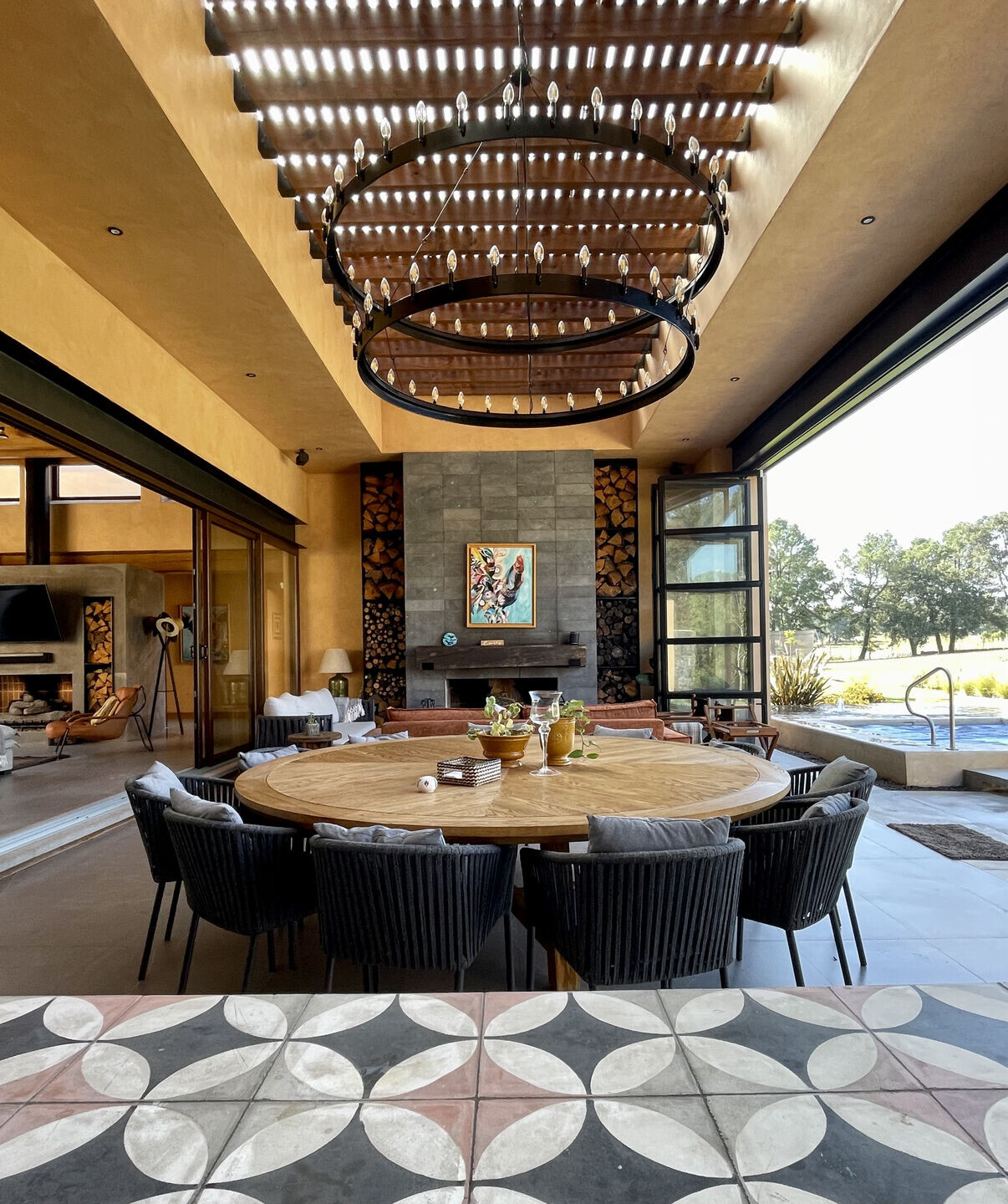 Due to its rural location, the house is built with water collection systems, sewage treatment, solar heaters, a jaguey and solar energy. With the objective of generating the least environmental impact and taking advantage of renewable resources. Taking care of water, energy, CO2 production and local species.