CVO, Connected Vehicle Optimization is a leader in providing innovative technology that allows for greater connectivity between vehicles and control systems. Having a cultural focus on innovation in motion, they chose McCarthy Nordburg to design their new corporate headquarters located in the heart of downtown Phoenix.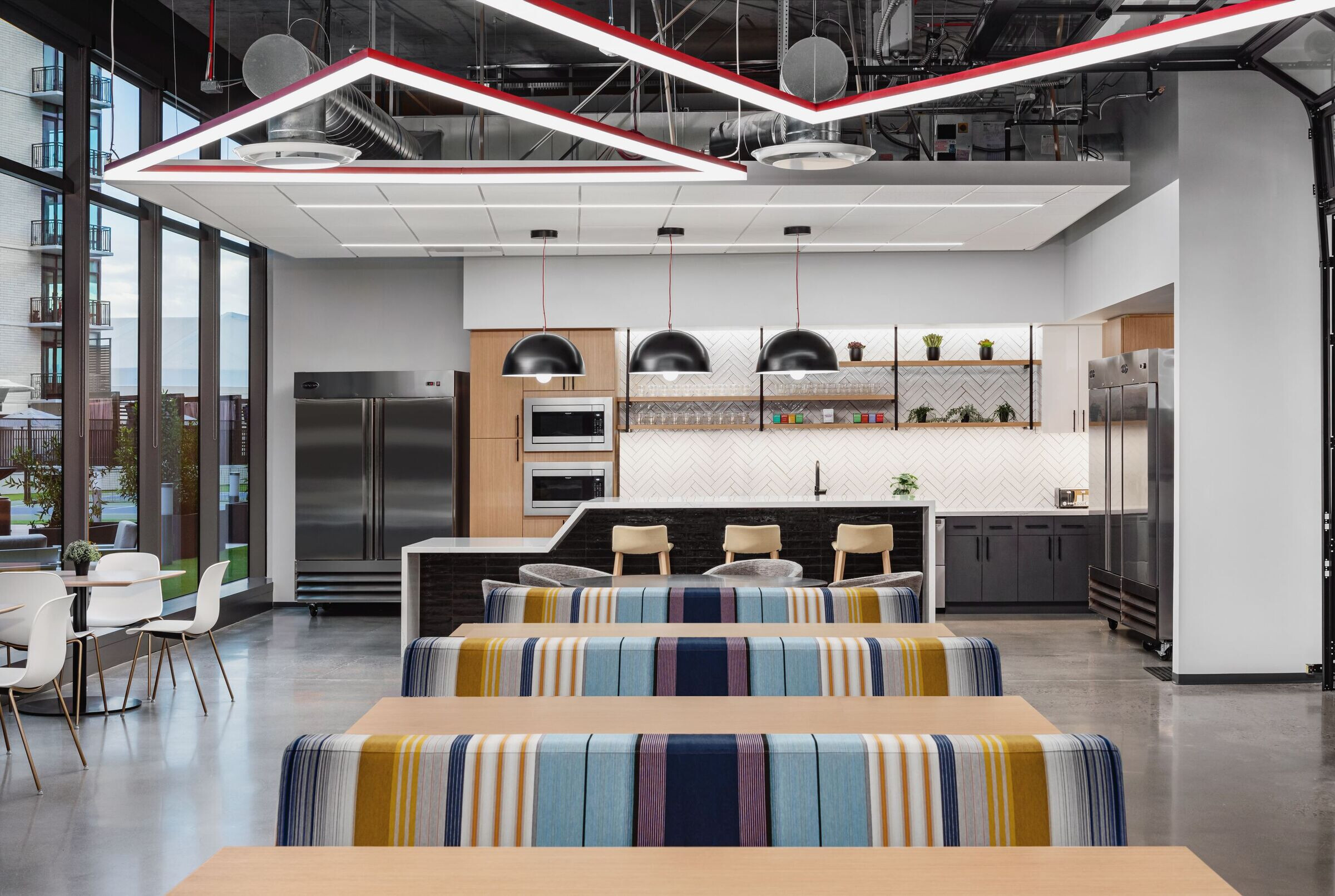 The driving force behind the design was to create a functional and visual aesthetic that aligns the cultural notions of technology, connectivity and motion. CVO leaders challenged the design team to create spaces that fostered creative freethinking, collaboration and teamwork while providing solutions that support both remote and in-office productivity.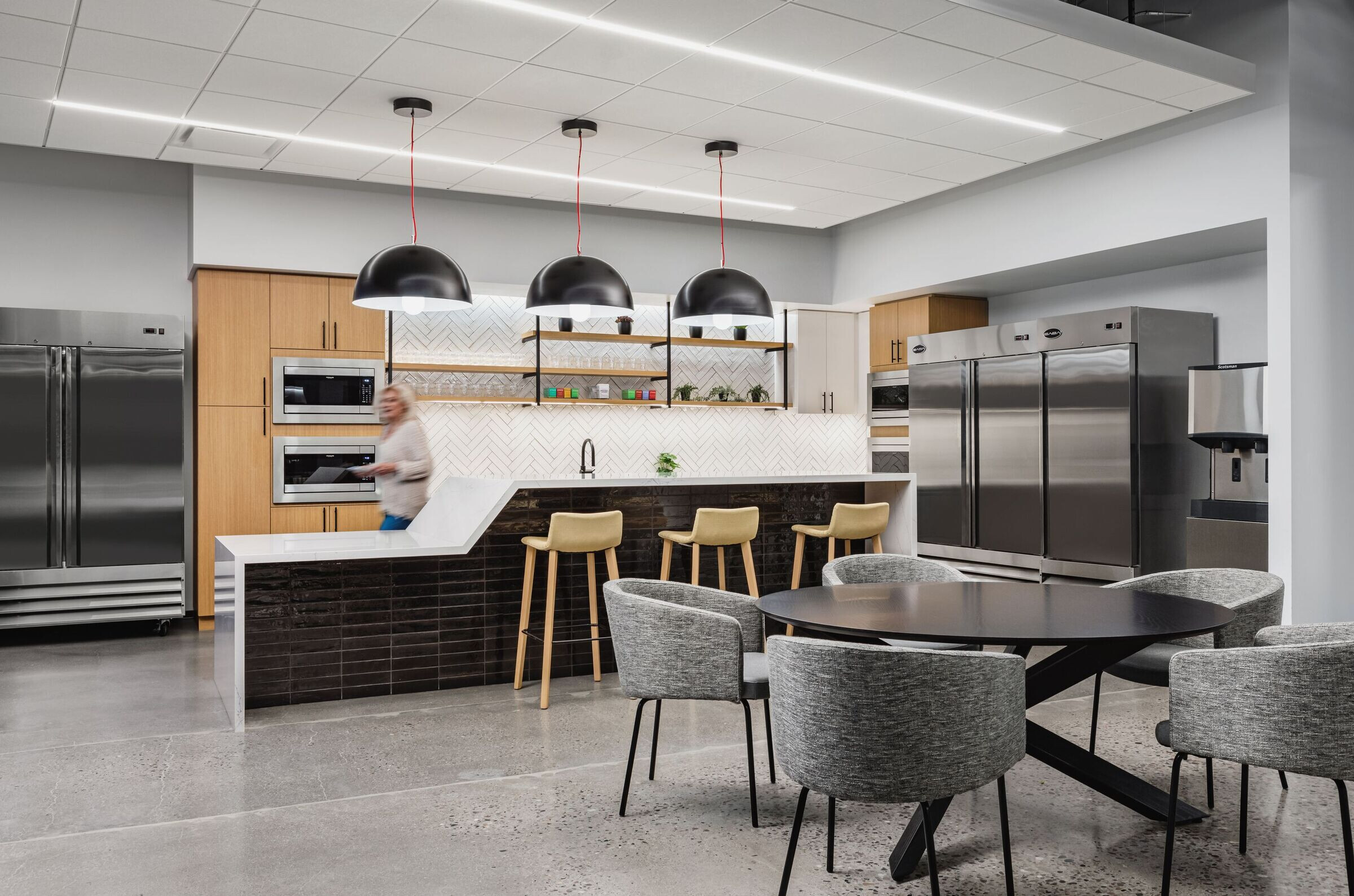 The moment you enter the space attention is drawn to the wood directional ceiling design which immediately directs your focus to a large video wall showcasing the latest in transportation technology.
The lounge provides a modern aesthetic balanced with warm wood tones and incredible views of the adjacent outdoor amenity space which provides an inspirational oasis to relax and recharge. The open office is strategically located within the building to highlight some of the best views in downtown Phoenix.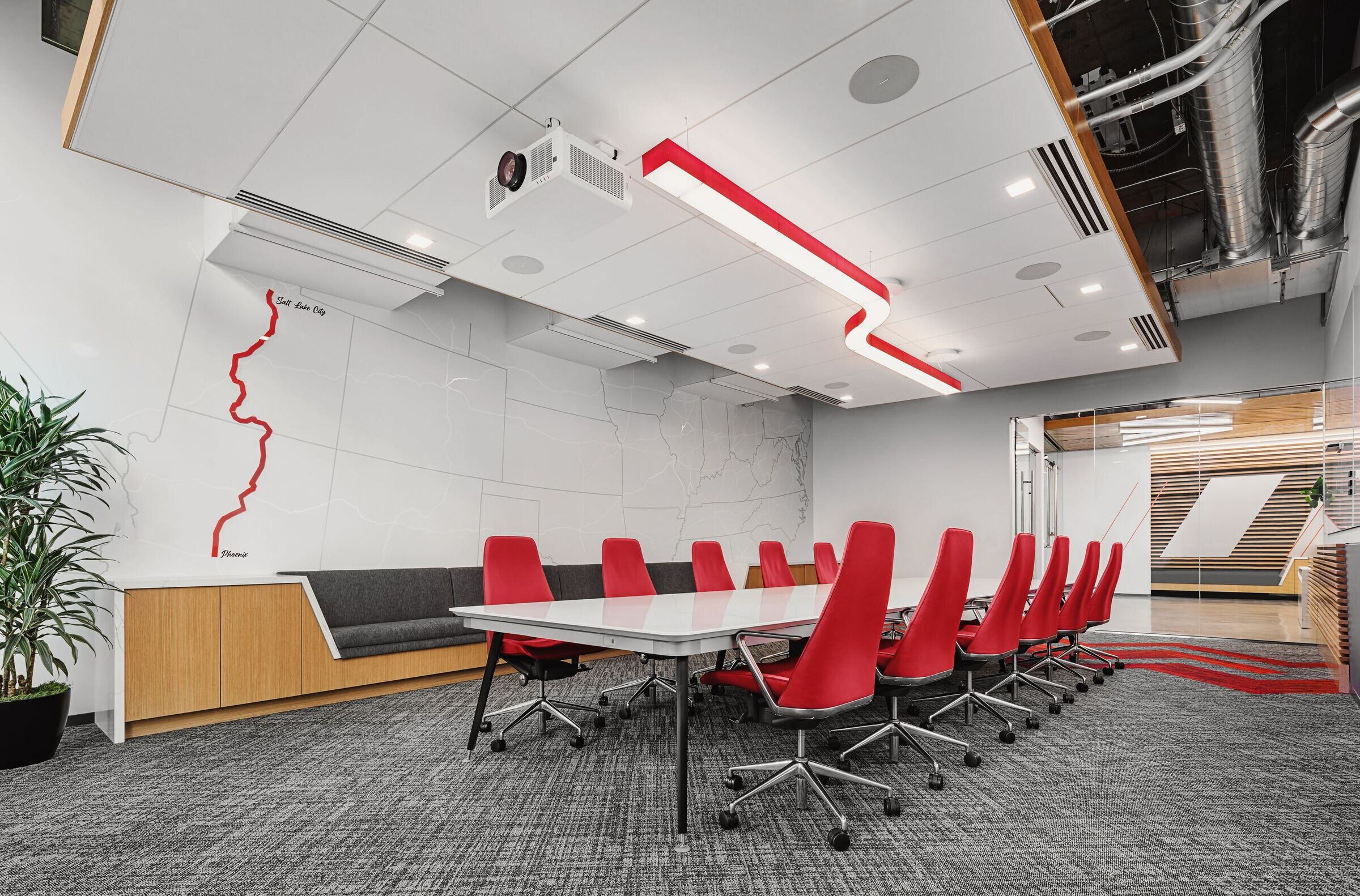 Dynamic architectural elements, engaging environmental graphics and incredible views, it is evident that technology in motion is the guiding force not only for the culture of CVO but for their new headquarters.