Elliott Wood were previously split between two offices and wanted to bring all of their teams under one roof to spark innovation and knowledge sharing. Instead of relocating to a single-tenant space, Elliott Wood conceived The Building Society – a communal workspace for construction professionals and a melting pot of knowledge from a range of disciplines that each member could tap into. The Building Society is underpinned by the fundamental principles of a coworking space, with Elliott Wood subletting the surplus space to like-minded businesses in the built environment sector.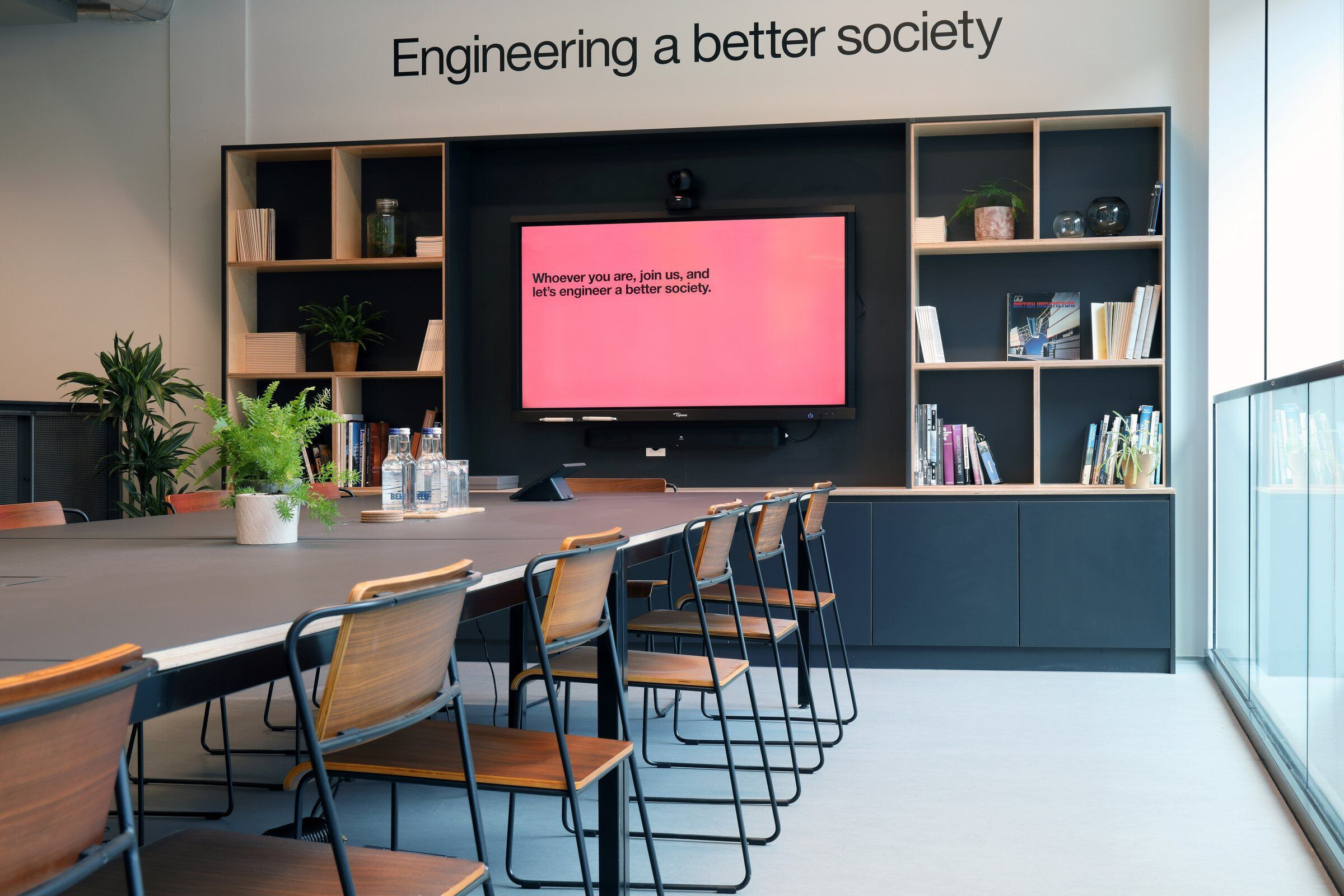 We collaborated with architects Squire & Partners to realise the project, taking their design intent, and producing a scheme with their conceived aesthetic alongside budgets and timeframes to meet our client's brief.
A flexible layout encourages movement, with Forbo's Marmoleum providing a seamless floor finish that subtly supports the fluidity of the design and will also ease future adaptations of the space. Coming from a more cellular workplace, The Building Society is helping Elliott Wood to maintain business continuity and cohesion, while catering to employee expectations of a social and collaborative work environment.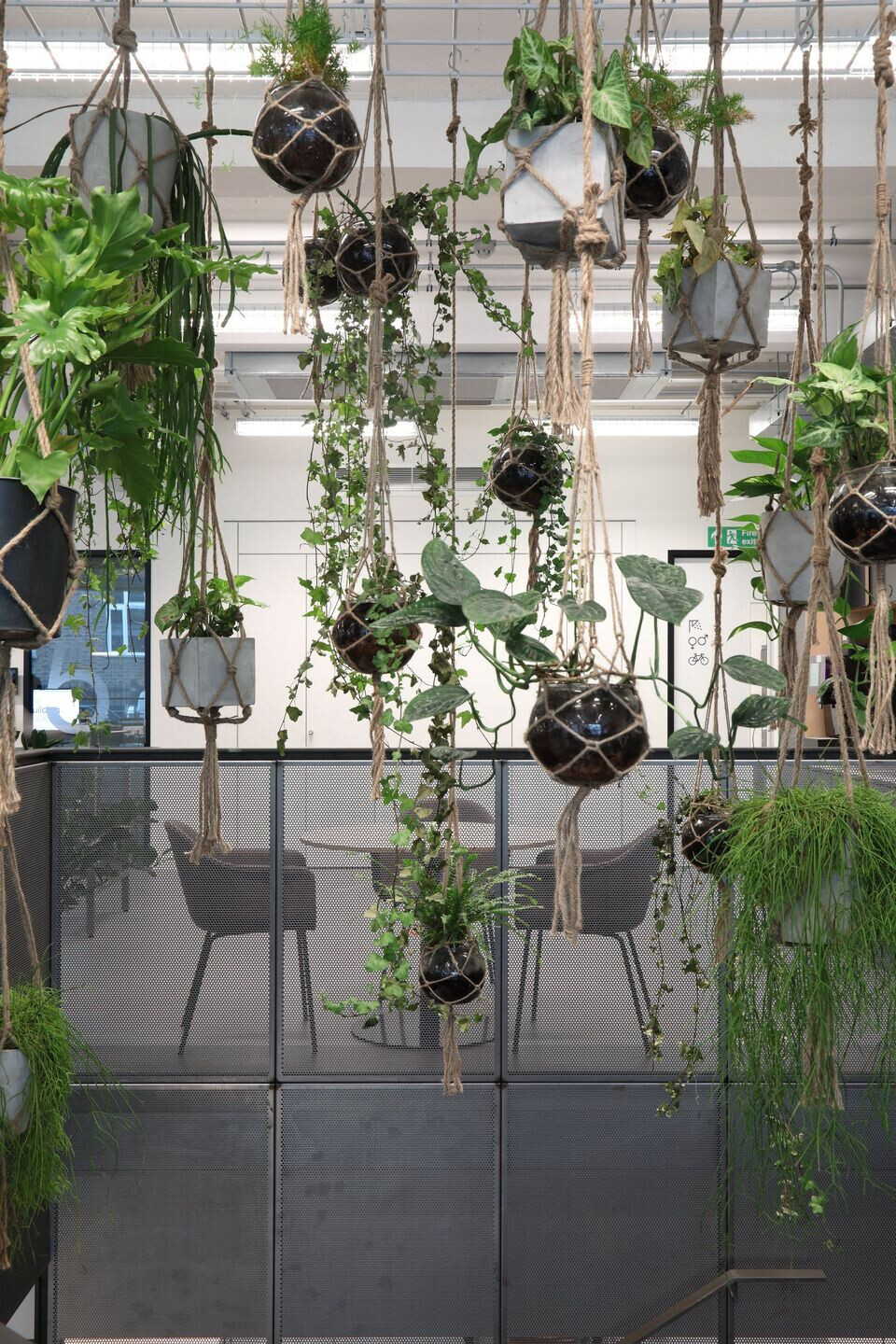 Varied workspaces give employees freedom of choice and support agile work practices, with the blend of social, collaborative, and focused work settings also enabling a hybrid working model. The dynamic design includes formal and informal meeting areas, mock-shop spaces, phone booths, traditional desks, and multi-purpose welfare and event spaces. All members of The Building Society are encouraged to use the large, communal event space – a retreat area by day, and a lecture or party space by night. With the addition of cycle parking, showers and changing rooms, this community have all the amenities they need to thrive.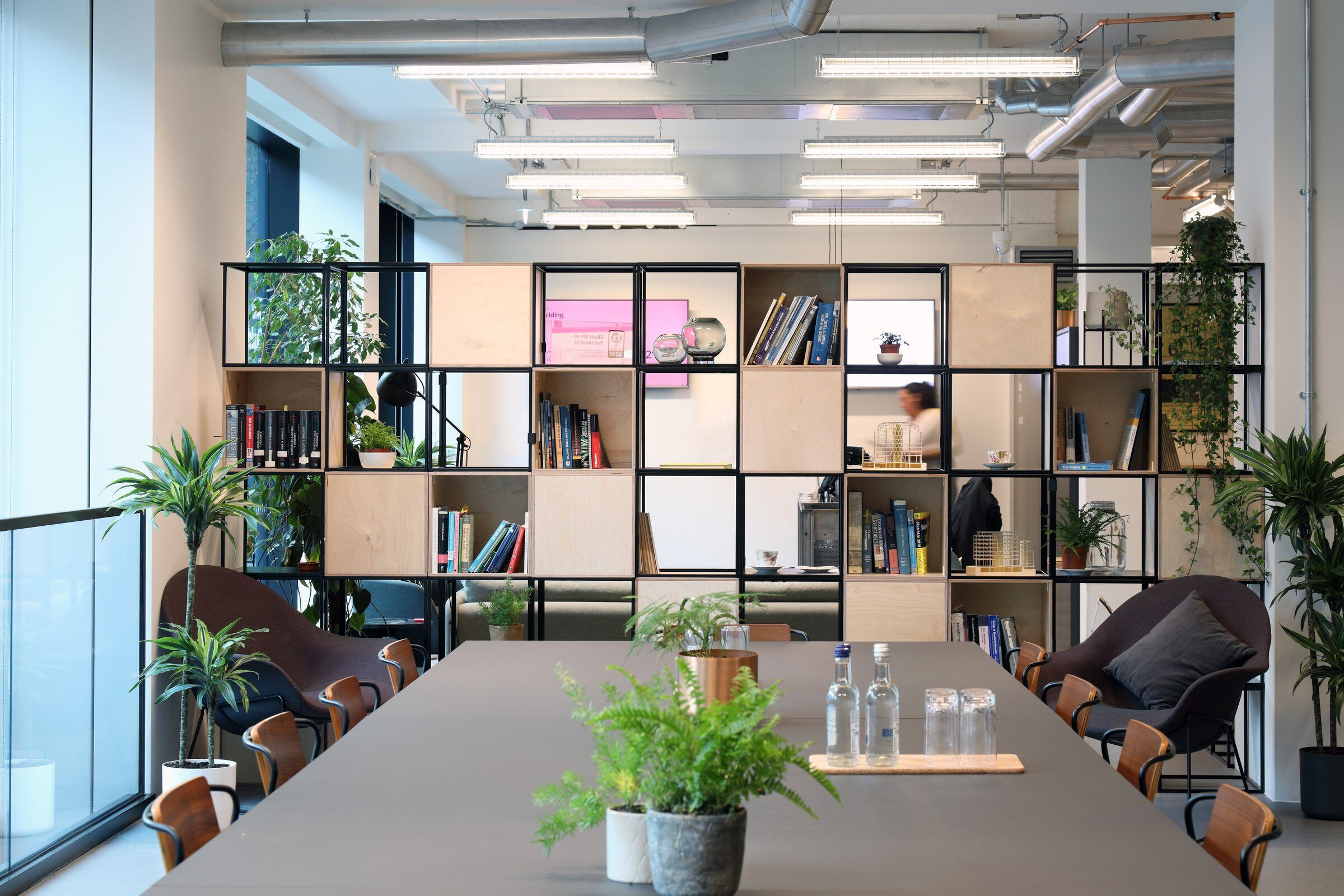 The Building Society is an inclusive representation of the sectors who use it, with exposed structural elements and a bespoke folded steel staircase which Elliott Wood engineered and designed, and we built and installed. Our collaboration embraces the principles of The Building Society – bringing experts together to share their knowledge and contribute to the built environment.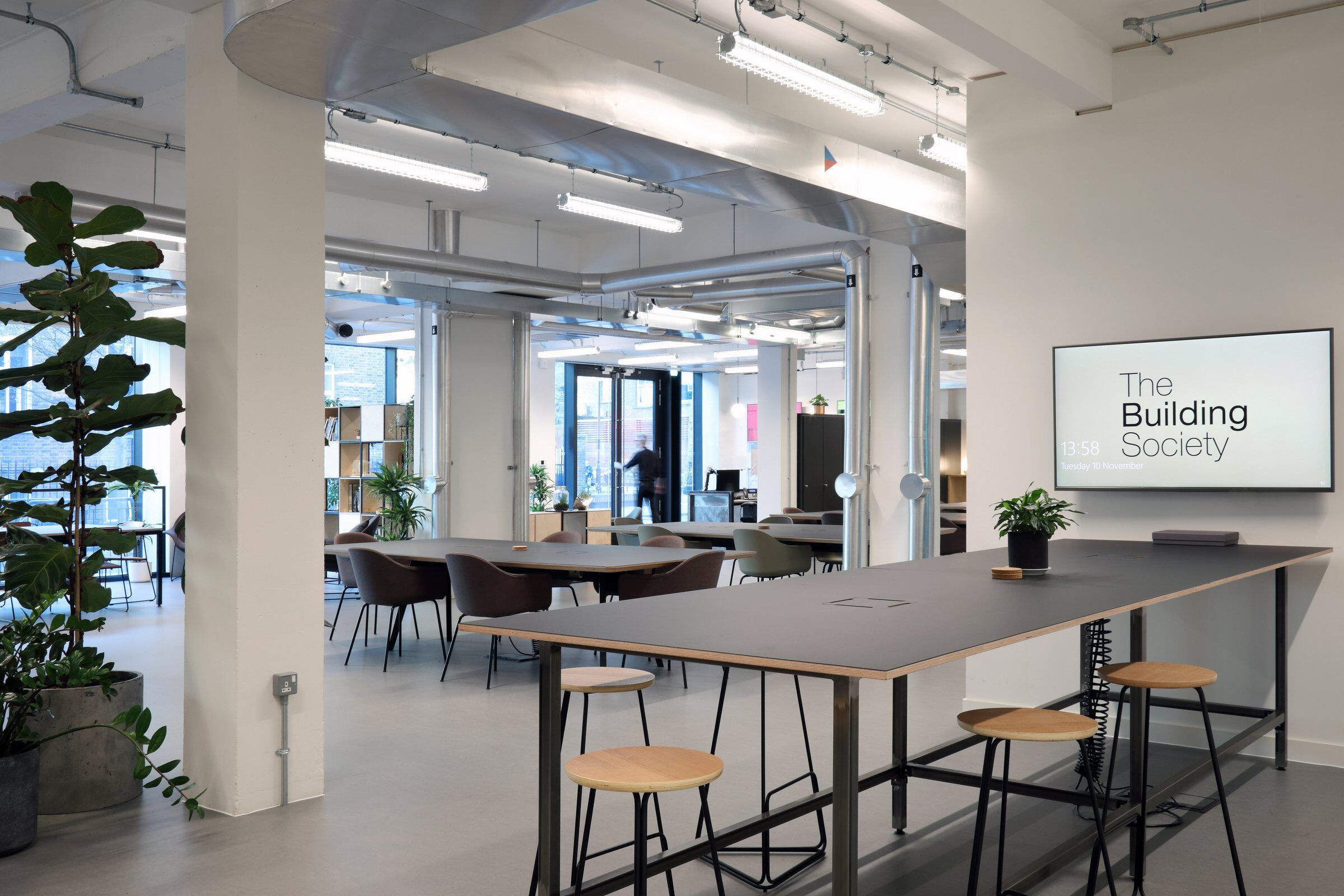 Ethical construction is in intrinsic to Elliott Wood's values, and their workplace is no different. We used local contractors and procured responsibly manufactured materials to minimise carbon emissions and help our client to achieve their environmental goals. An eye-catching display of hanging plants signals to members and visitors that sustainability plays a key role in this workplace.
The Building Society is not only a place for Elliott Wood and their industry peers to call home, it is a 'place to engineer a better society' by elevating industry knowledge and combining technical and creative excellence.