The cabin echoes our early construction experiences. Here, we are developing the shelter around a unique material: wood. The material allows integration and discretion in the landscape. The rhythm is mimetic. The composition is enough to shelter from the wind, looks, or rain. This simple gesture creates a limit, an invitation and a panorama. The trees and the shelter don't touch each other but interact and create vertical and horizontal limits.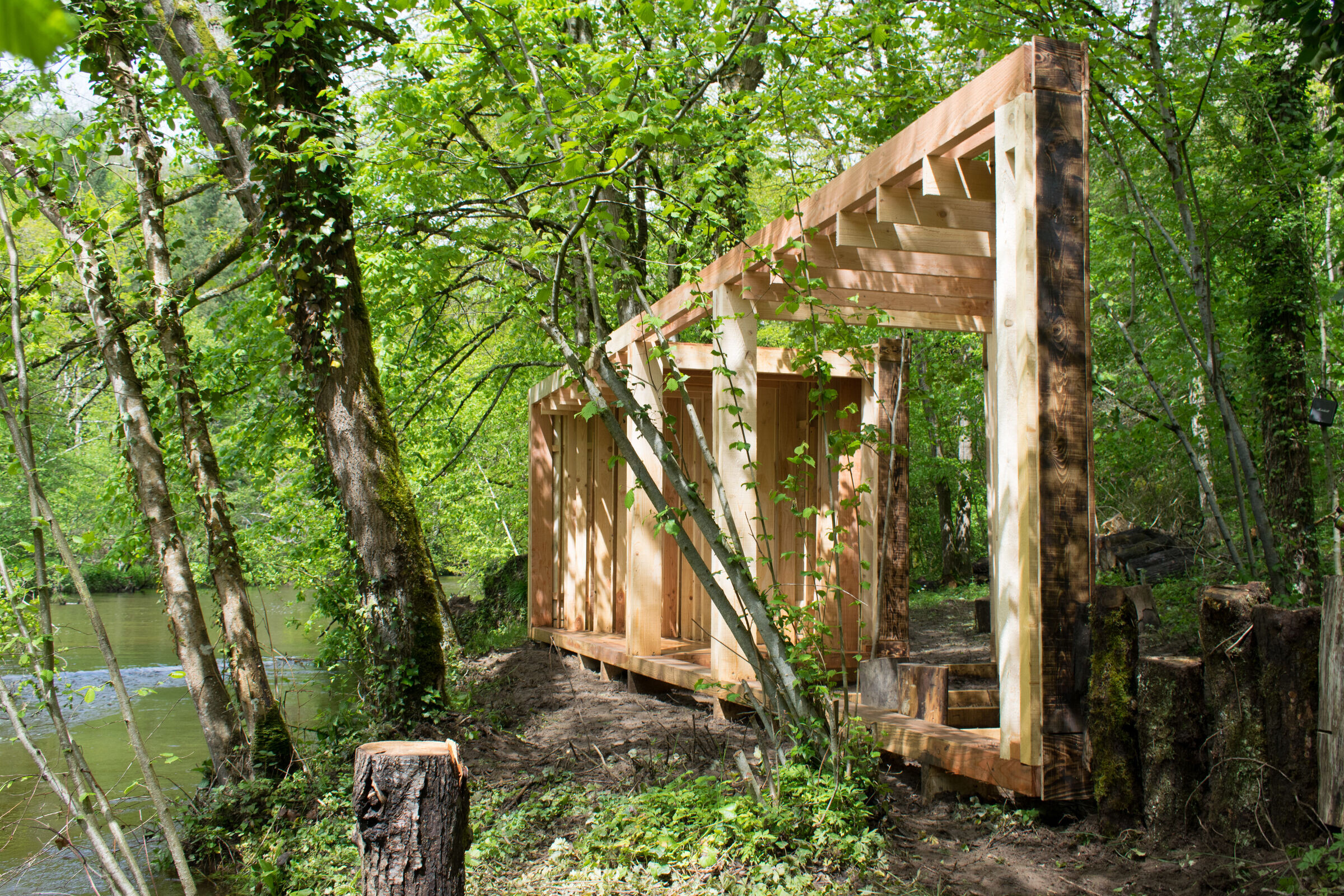 The gap in between the two walls invites the walker to enter the shelter. Inside, the atmosphere is warm, you can stand, sit, lie down, rest. The trees foliage filters the sun rays. Our imagination is summoned, reminds us of childhood memories. Sitting, leaning against the wall, observing the landscape in the reflection of the water, rocked by the water runoff.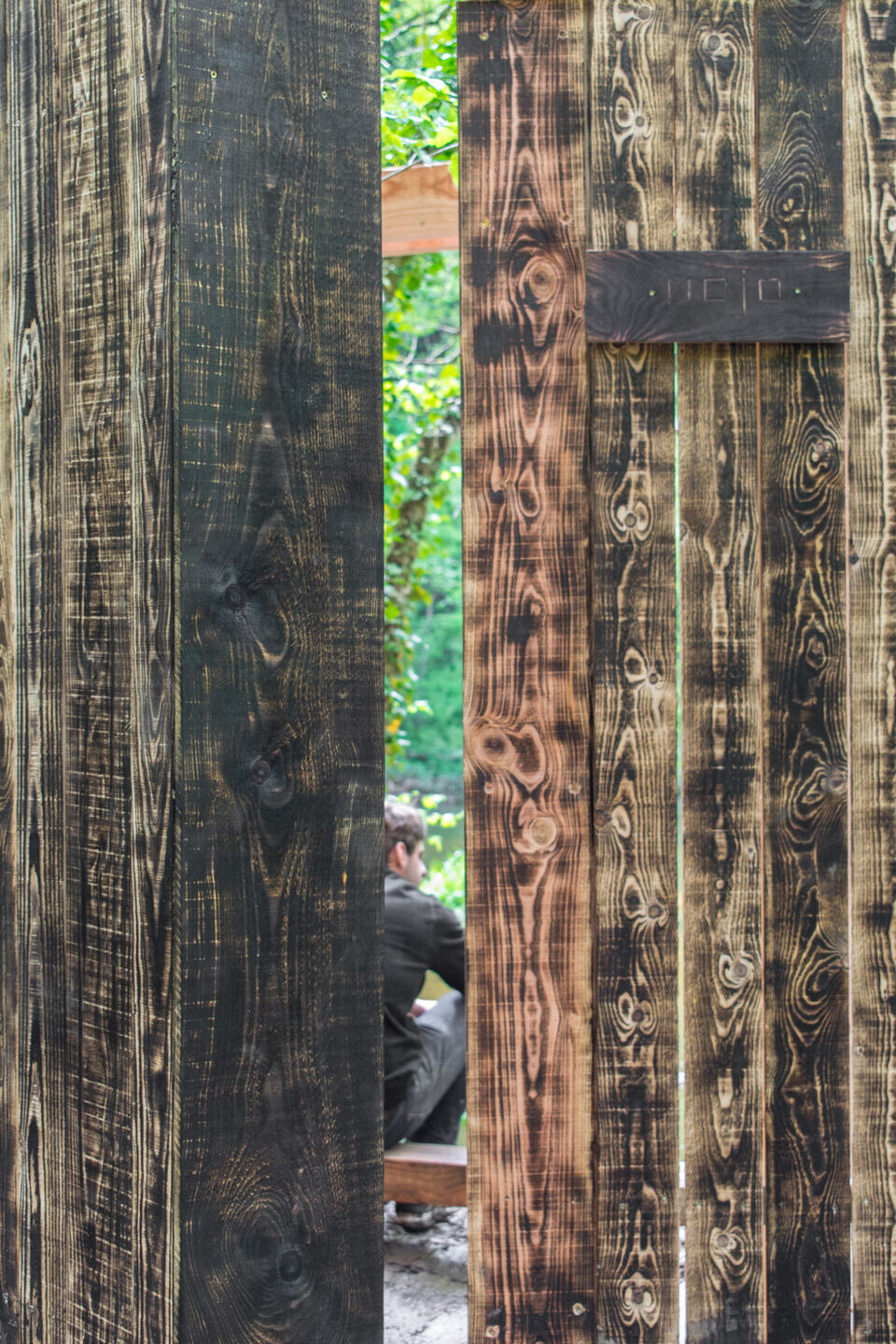 The cabin takes place in a natural environment. It raises the question of the relationship to the landscape and its evolution, the conservation of the values ​​specific to the territory. The same habitats are being built everywhere which transform and standardize the different regions.
This cabin is aimed directly at visitors and invites them to question the world around us.