new office area of ​​160 m2
30 jobs
ceiling height 3 meters
5 functional zones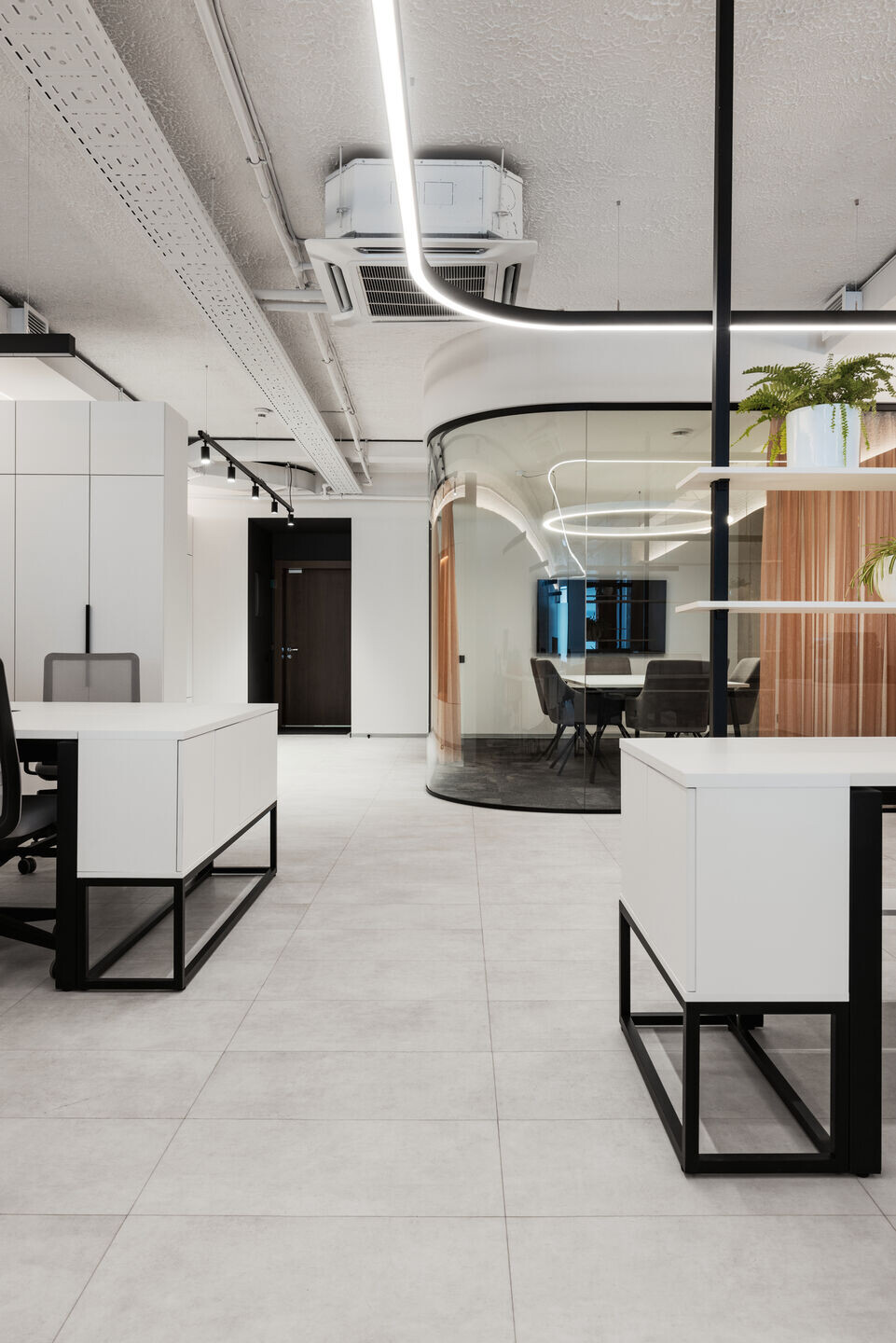 Our task
Our task was to develop an office design in a short time. The room is not large, long and elongated, with windows only on the front. Therefore, it was necessary to create a space that was as functional as possible, but saturated with light and air, in which 30 people could work comfortably.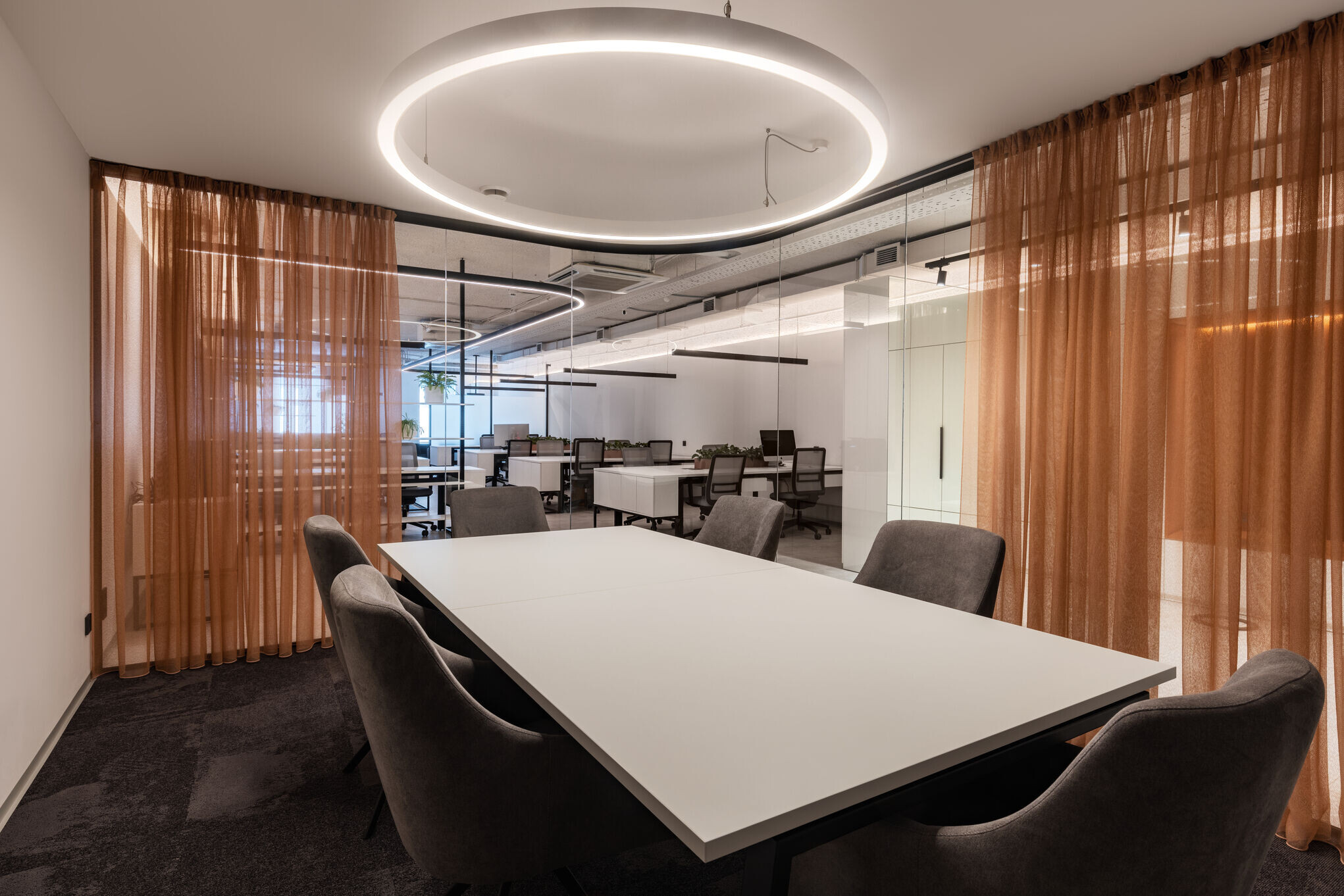 Solution
The activity of the company is reflected in the interior through shapes and colors - the interior is inspired by modern gadgets: streamlined shapes with rounded edges, symmetry and conciseness of forms formed the basis of the design concept.
The semicircular shape of the meeting room resembles headphones from a smartphone. Lightweight design made of transparent glass does not weigh down the space, and the brilliance of the glass gives it a futuristic look.
For maximum light and openness of space, we abandoned partitions, using only light frame structures.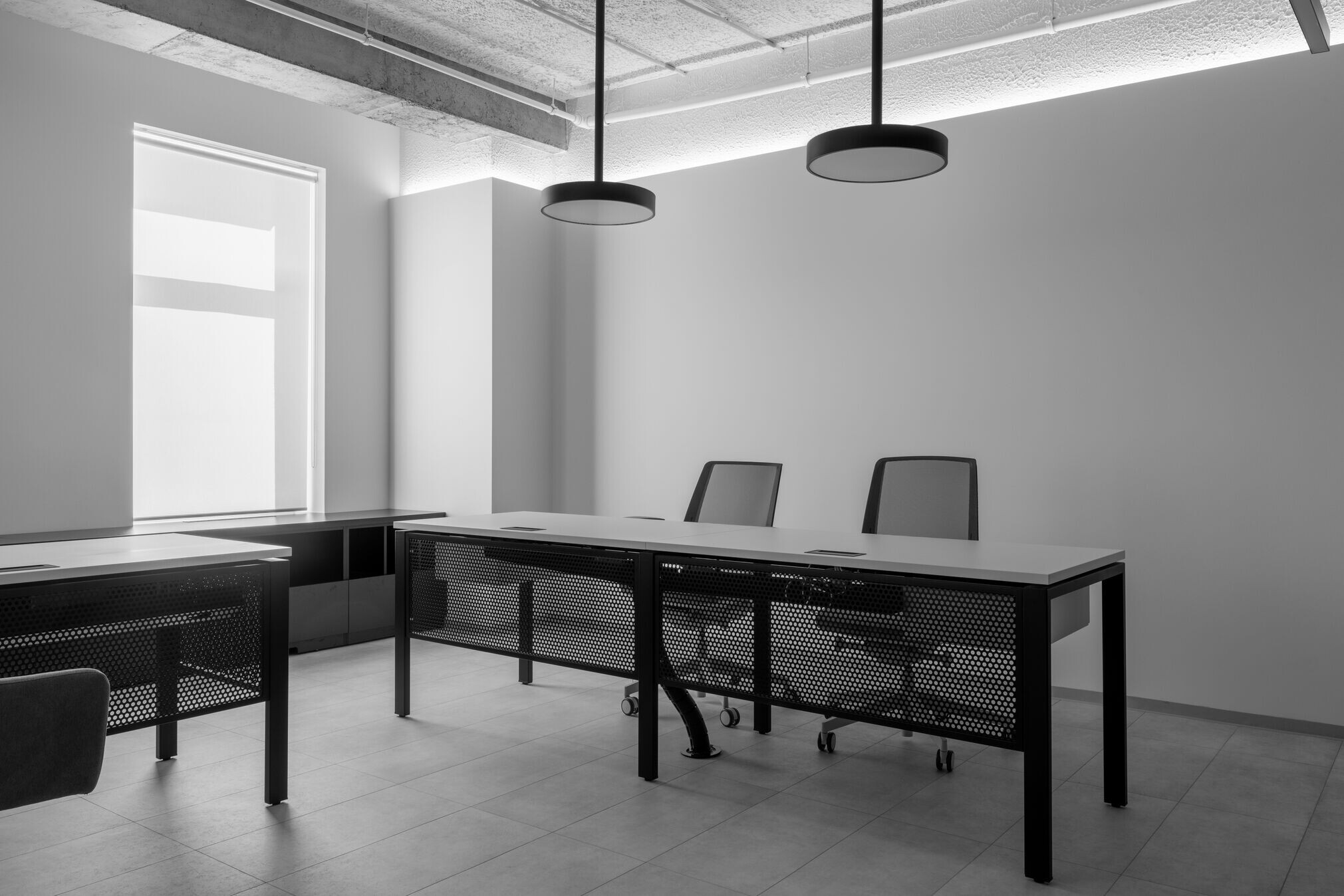 The common kitchen in the form of an amphitheater is located near the windows - so all employees can come up and enjoy the light during the day. Also in the window zone are the workplaces of managers - they are not closed from the main workspace, which emphasizes the loyal and open working relationships that have developed in the company and corresponds to the work traffic.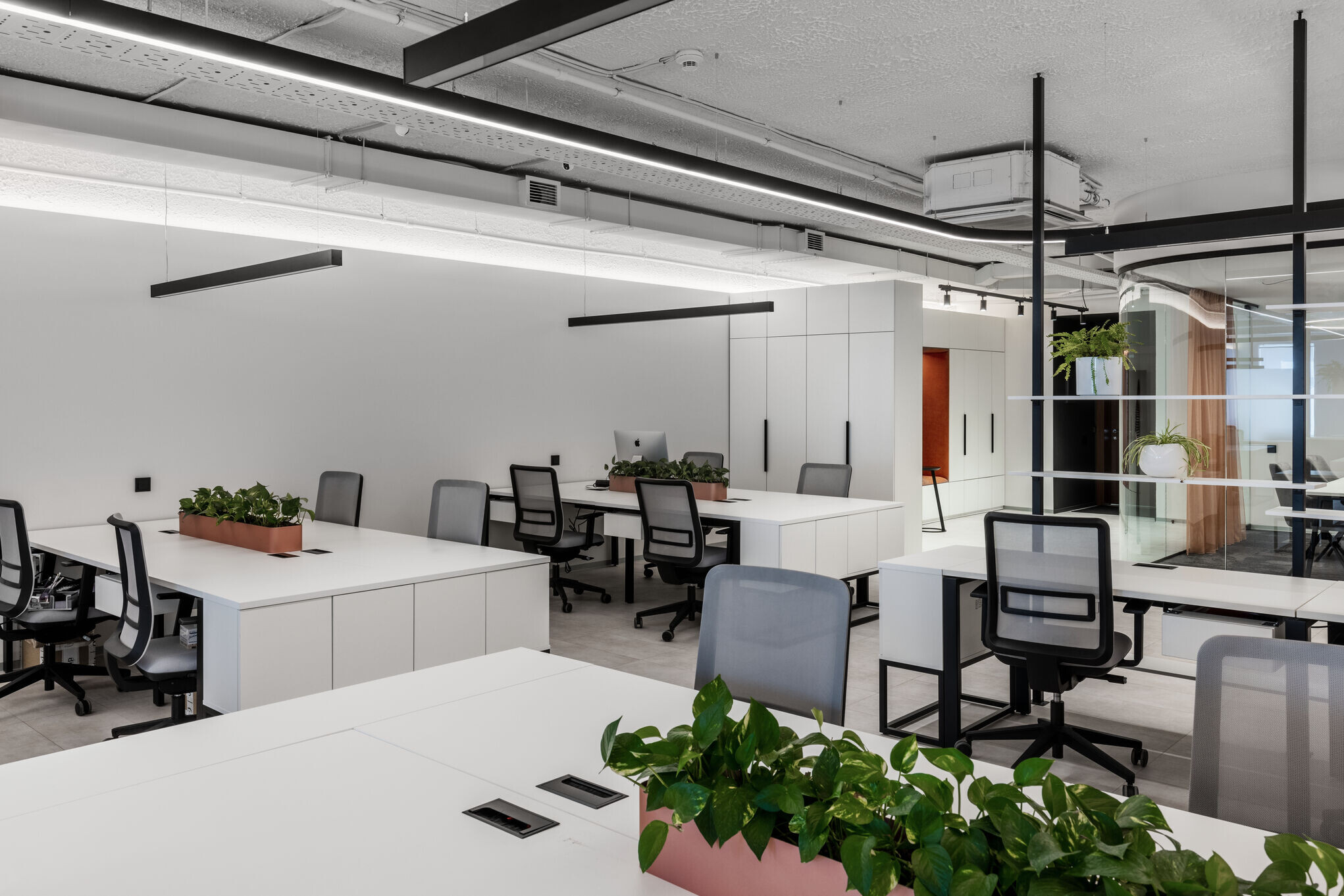 Office lighting has several scenarios that are controlled from different points.
One option is a contour light around the perimeter of the office, which is reflected from the white ceiling and gives a diffused, warm light that is pleasant to the eye. Lighting lines copy the streamlined silhouettes of modern gadgets and connect the entire office - from the entrance area to the executive seats. Another such design illuminates the kitchen when natural light is not enough. In addition, each workplace has an individual directional light source, which, if necessary, can be turned on by each employee.