Casa en Gorgos is presented as a comprehensive housing reform project in the city of Valencia. With more than 120 m2 of usable area and a distribution enhanced to the maximum, the clients were clear that they were looking to gain amplitude and light to the whole house. For this, the team of architects of Destudio has designed a house designed to be lived in, enjoyed and adapted to the needs of today.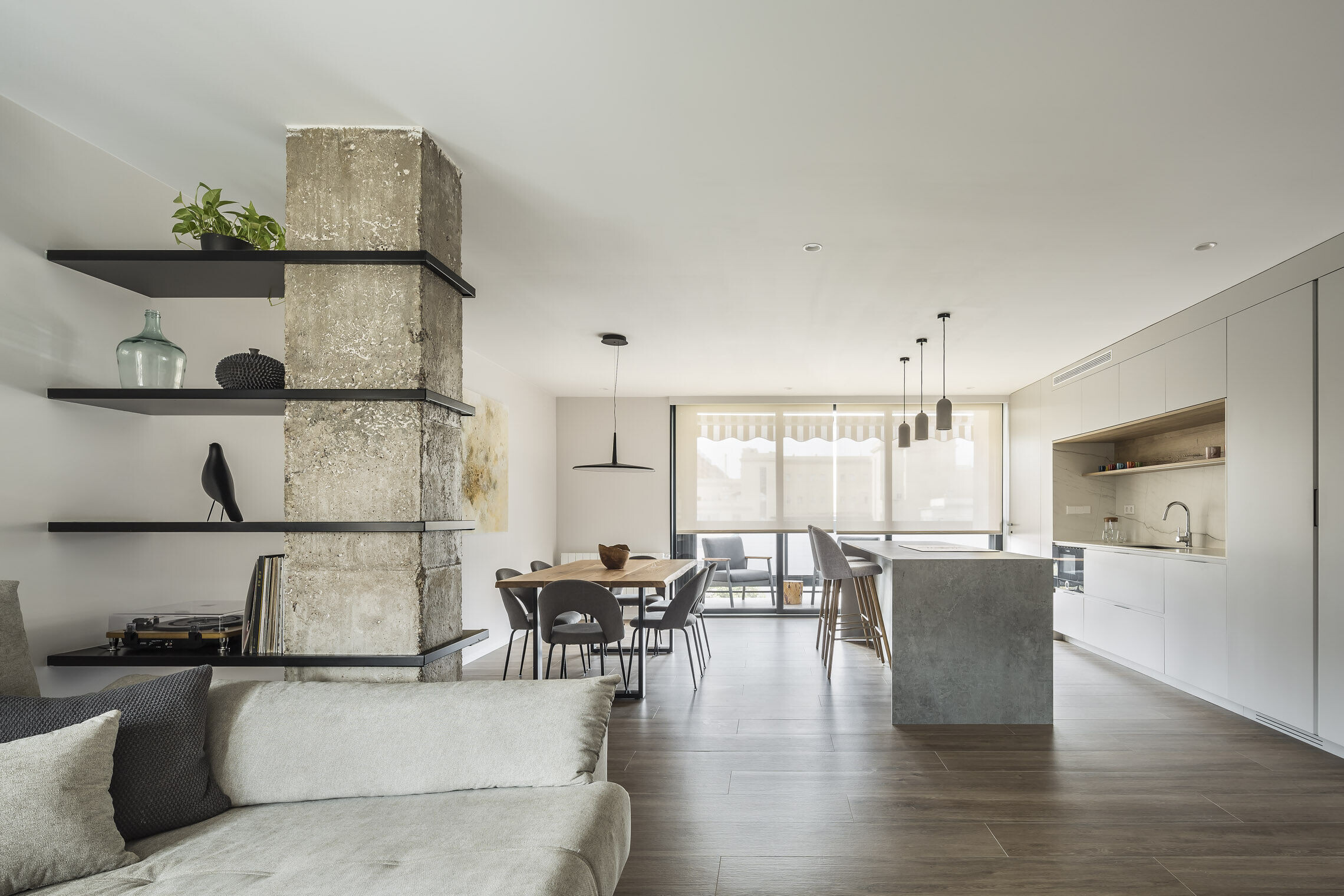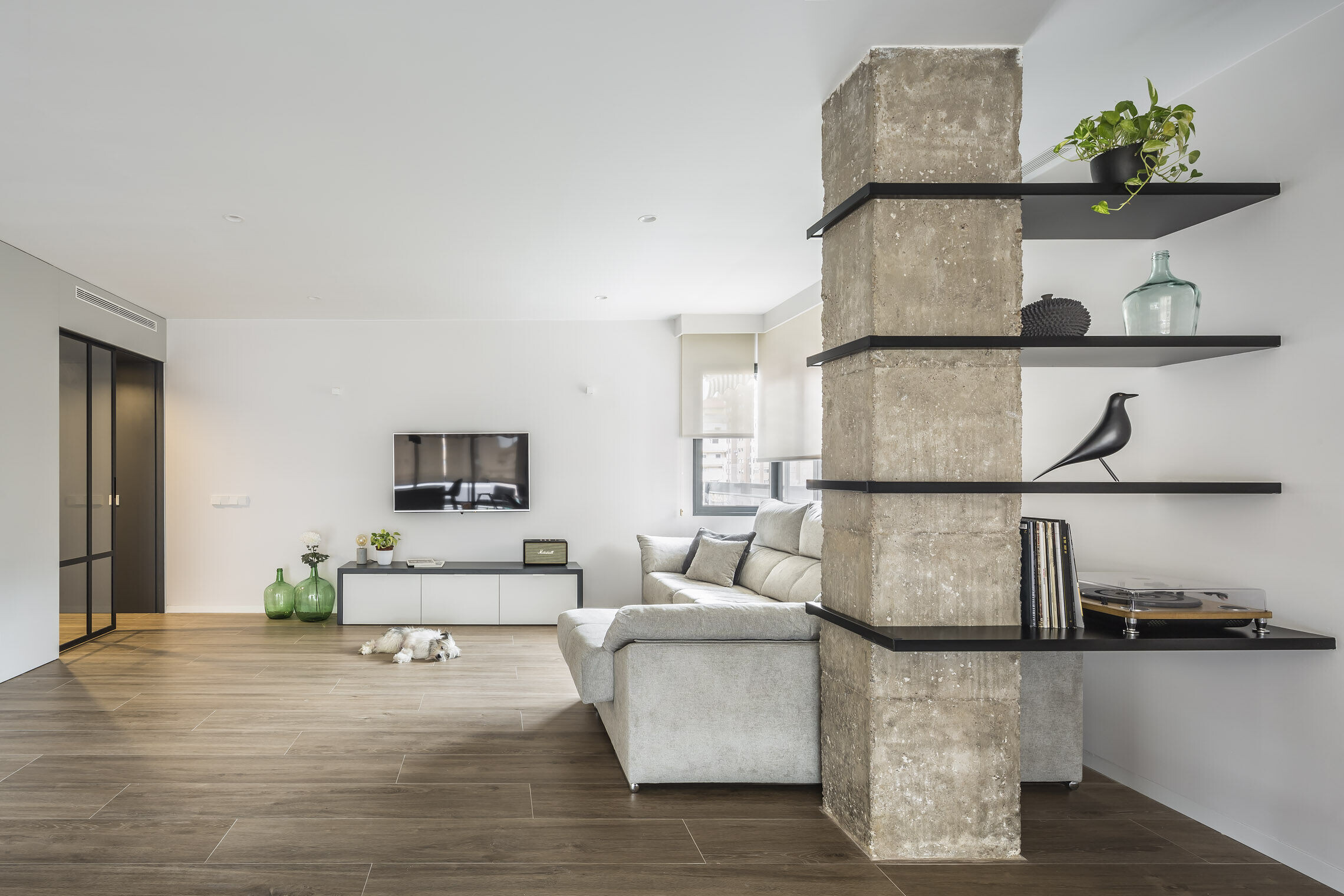 The post Covid era has led us to rethink the spaces we inhabit, being essential to design a house completely open to the outdoors and illuminated by natural light. Ventilation is another key factor in this project, so it has been decided to recover the original balcony of the house. The balcony is designed with a large sliding window, which are completely hidden in the facade enclosure. This allows to expand the light source and connect the exterior-interior space as one, giving continuity with the pavement.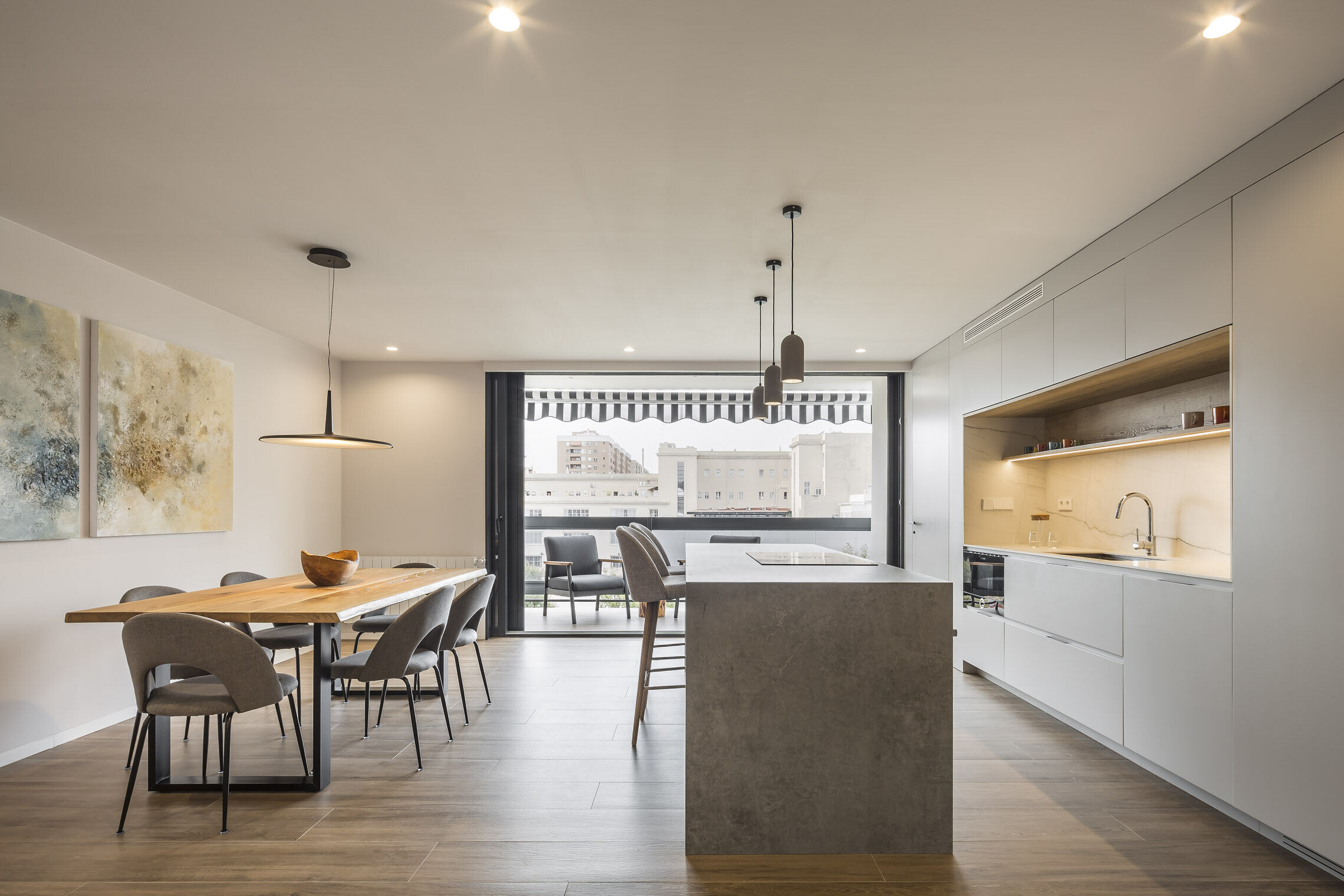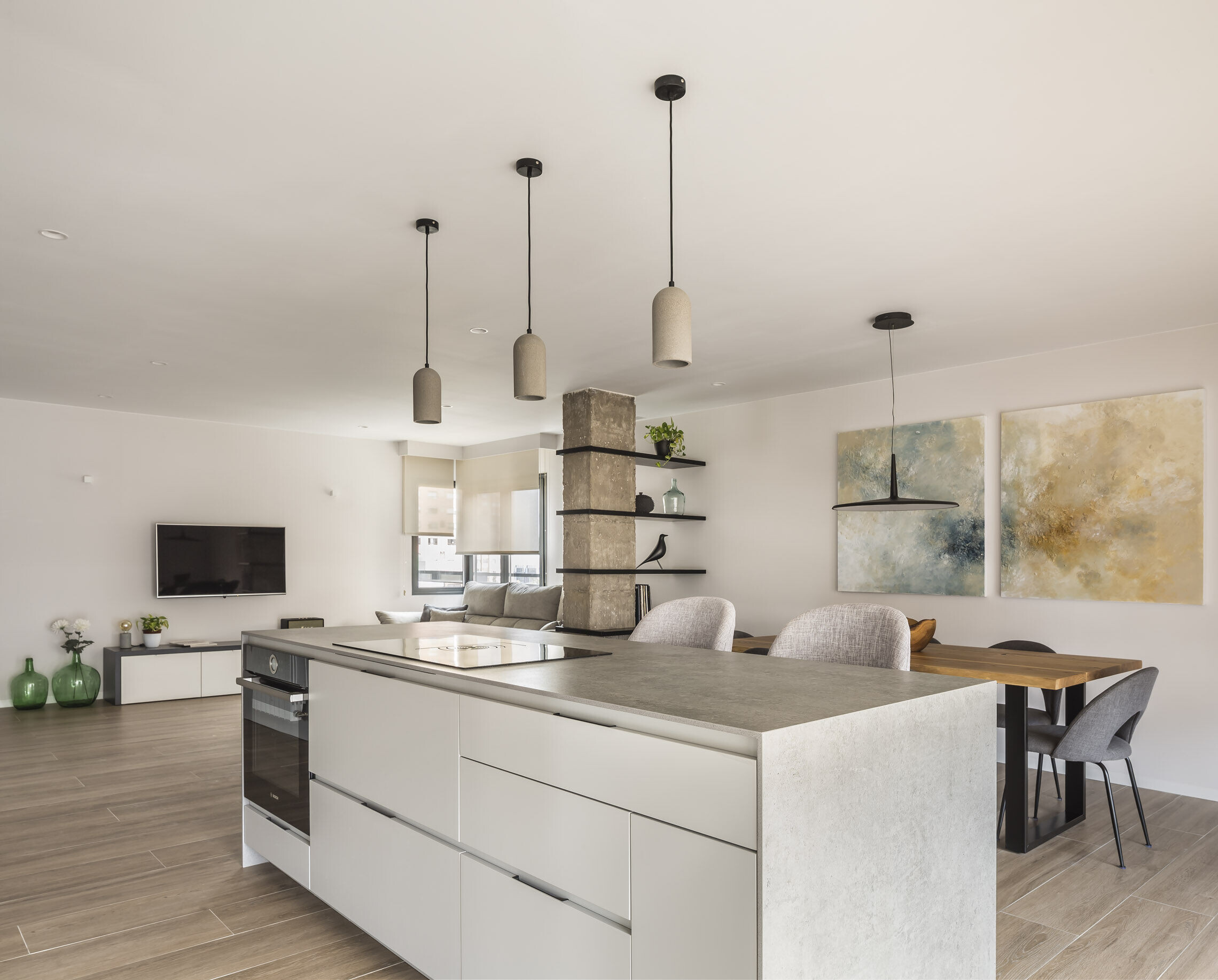 Another of the client's needs was to be able to have a room exclusively designed for teleworking. Today more than ever work areas at home are here to stay and knowing how to design the perfect space is key. Casa en Gorgos has a large office that allows two people to work comfortably.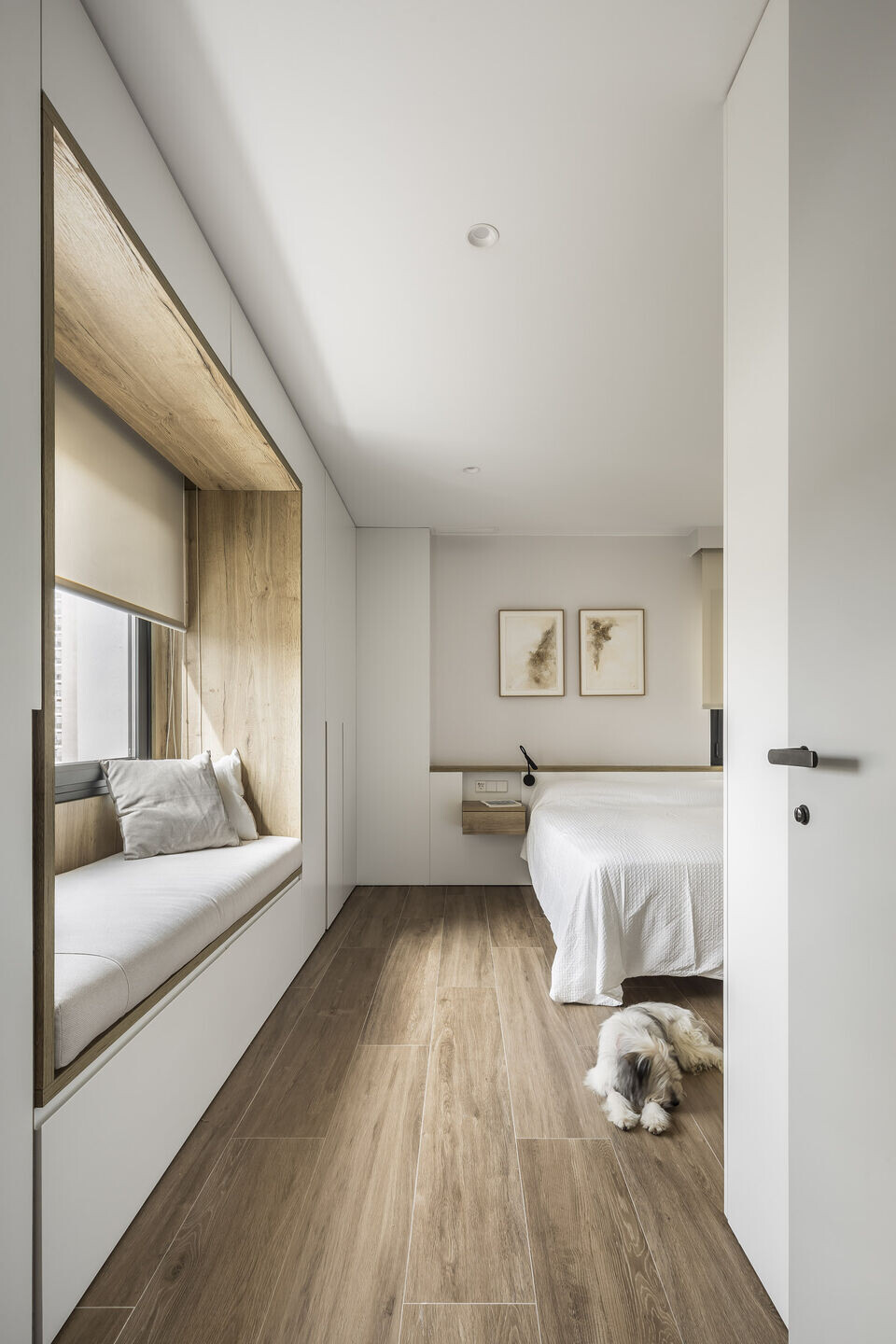 The kitchen is projected as the backbone of the living - dining room space. The island allows to distribute and differentiate these spaces, as well as integrates the extraction of fumes with the cooking area, and thus to maintain the free height of the living room in its entirety.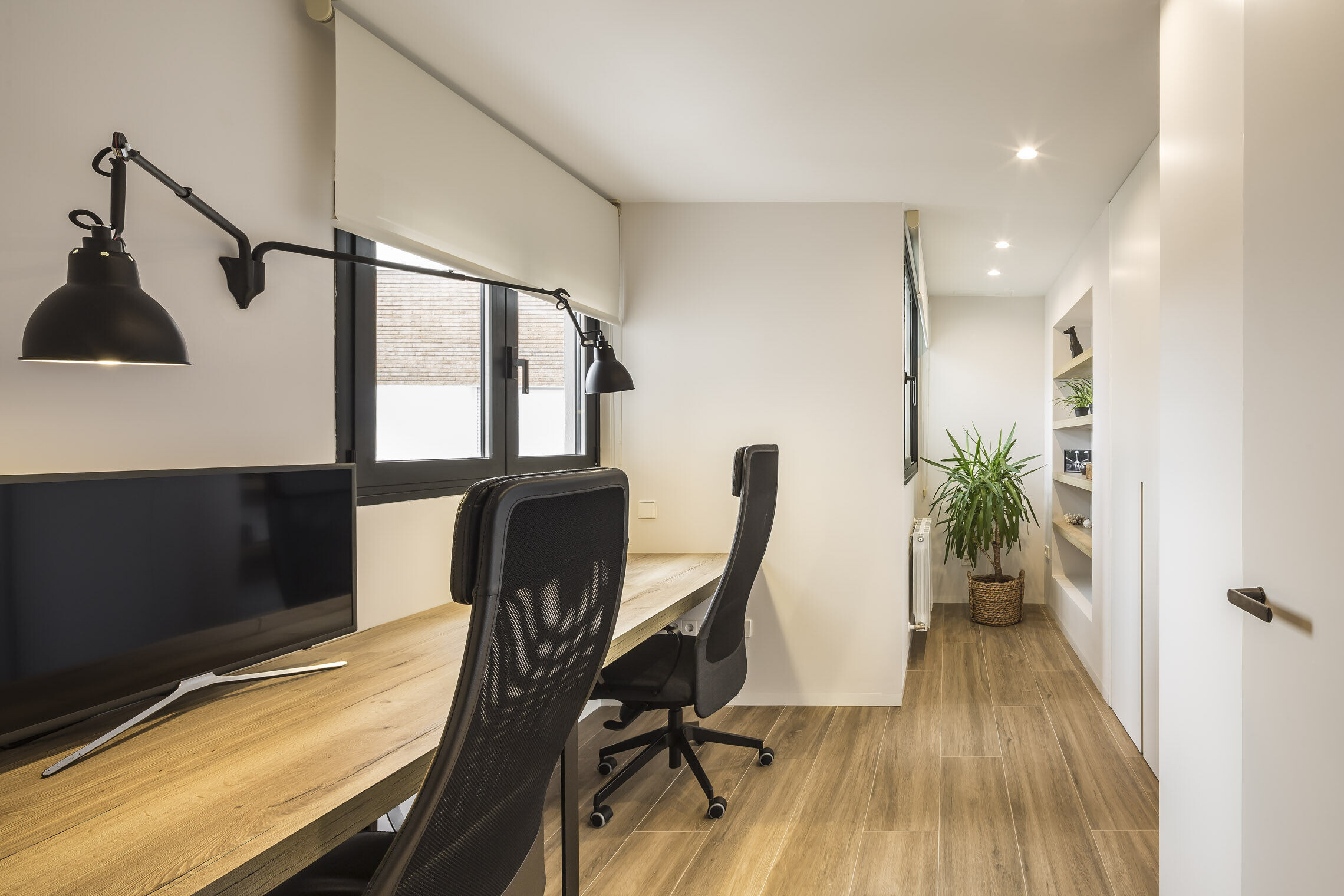 The master bedroom of the house has another design element that makes it unique and cozy, a bay window integrated into the storage space. Perfect corner for reading, relaxing or simply to contemplate the life of the city. The en-suite bathroom whose main material is microcement, brings modernity and cleanliness to the space.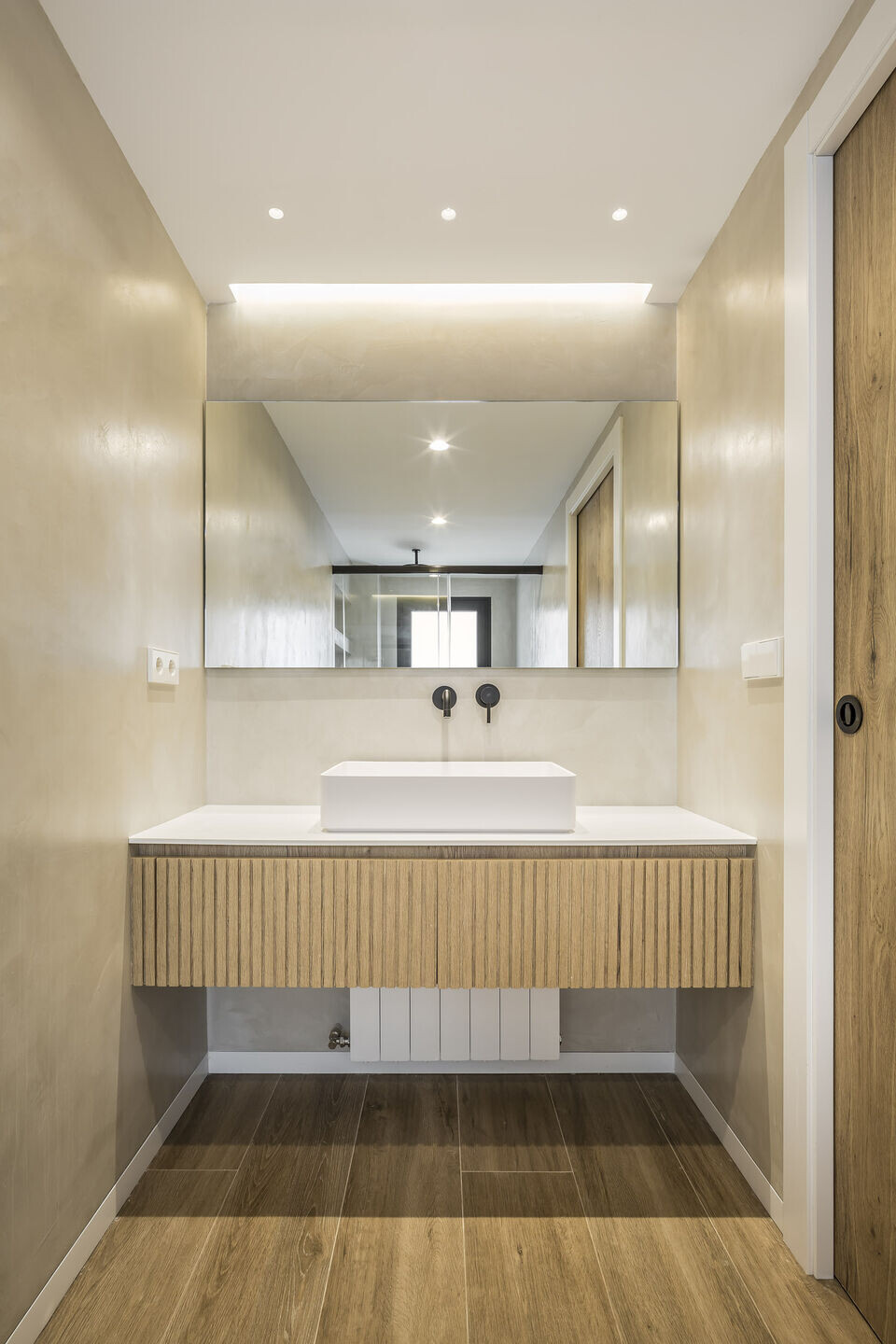 In short, Casa en Gorgos represents the house of today, modern, functional and with all the necessary amenities to live it to the fullest.
Photographs: Germán Cabo.