House DO Contemporary overhaul of post modern villa.
History of the House DO, in northwestern polish city of Szczecin reaches back to 1920's, when it was a countryside house, with a wooden stable set apart. Within following over half-century the house was burned, rebuild, and gradually modernized. Owners who travel a large part of their lives, finally bought this house in 2010, due to its virtually remote location in suburbs and close vicinity to the city forest areas. After completion of external refurbishment, in late 2017, owners have entrusted task of designing complete interiors, landscape and façade overhaul to the architects from ANNA THUROW studio.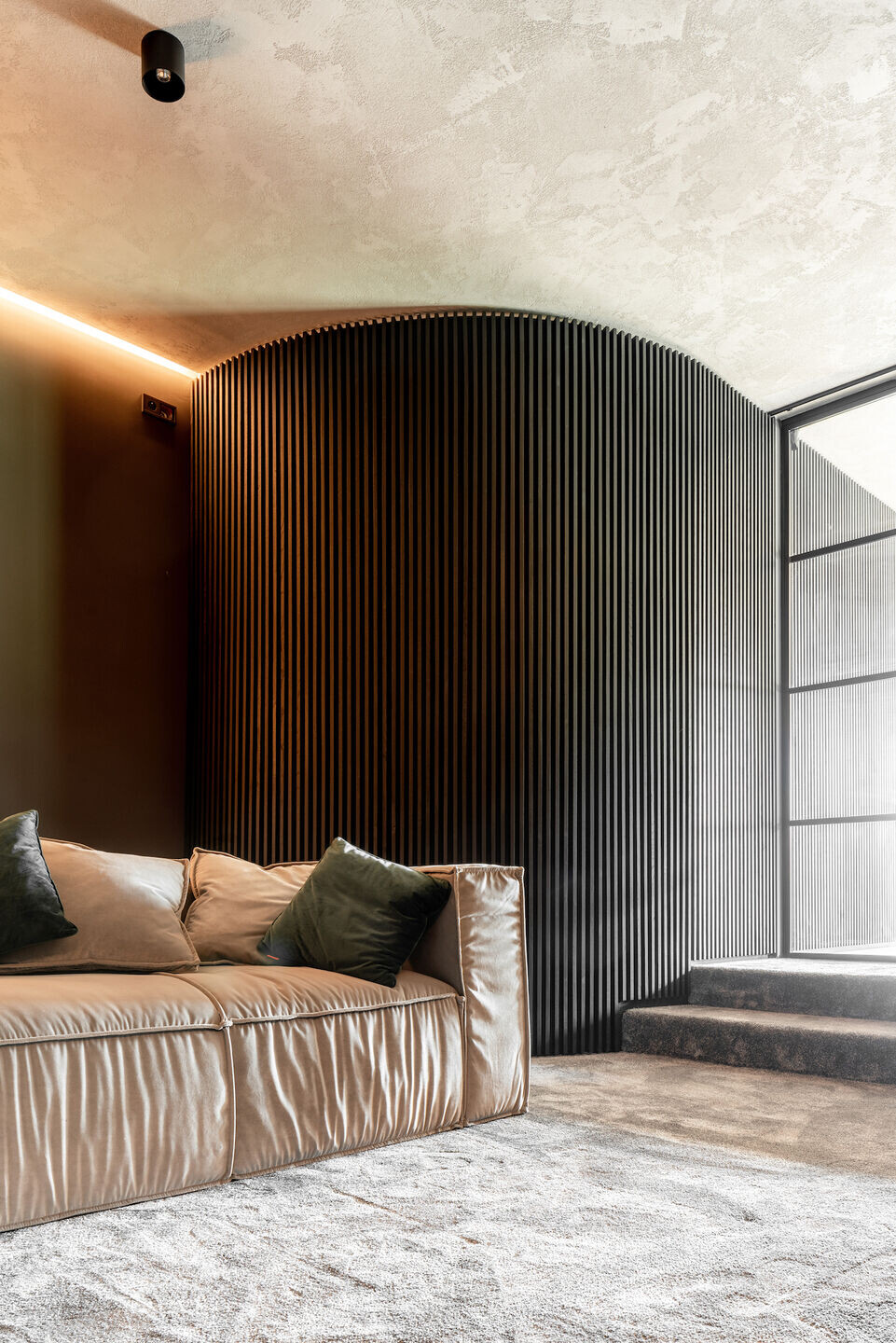 Design issues concerned with meeting Client's ever-changing needs and expectations were multiplied by the necessity to confront architect's ideas, with already built environment. Extensive design process significantly altered character and details of previously intricate but empty spaces of this "house shell" along with its exterior.

Right from the start, prevailing concept was to create a well-hidden asylum that would provide a sense of intimacy and comfort, evoking memories of Clients distant travels.
Architects came up with the idea to draw inspiration from nature and history of nearby pre-war Arkonski forest estate. Spaces inside house were designed with principles of rawness, mystery and play of natural dark hues.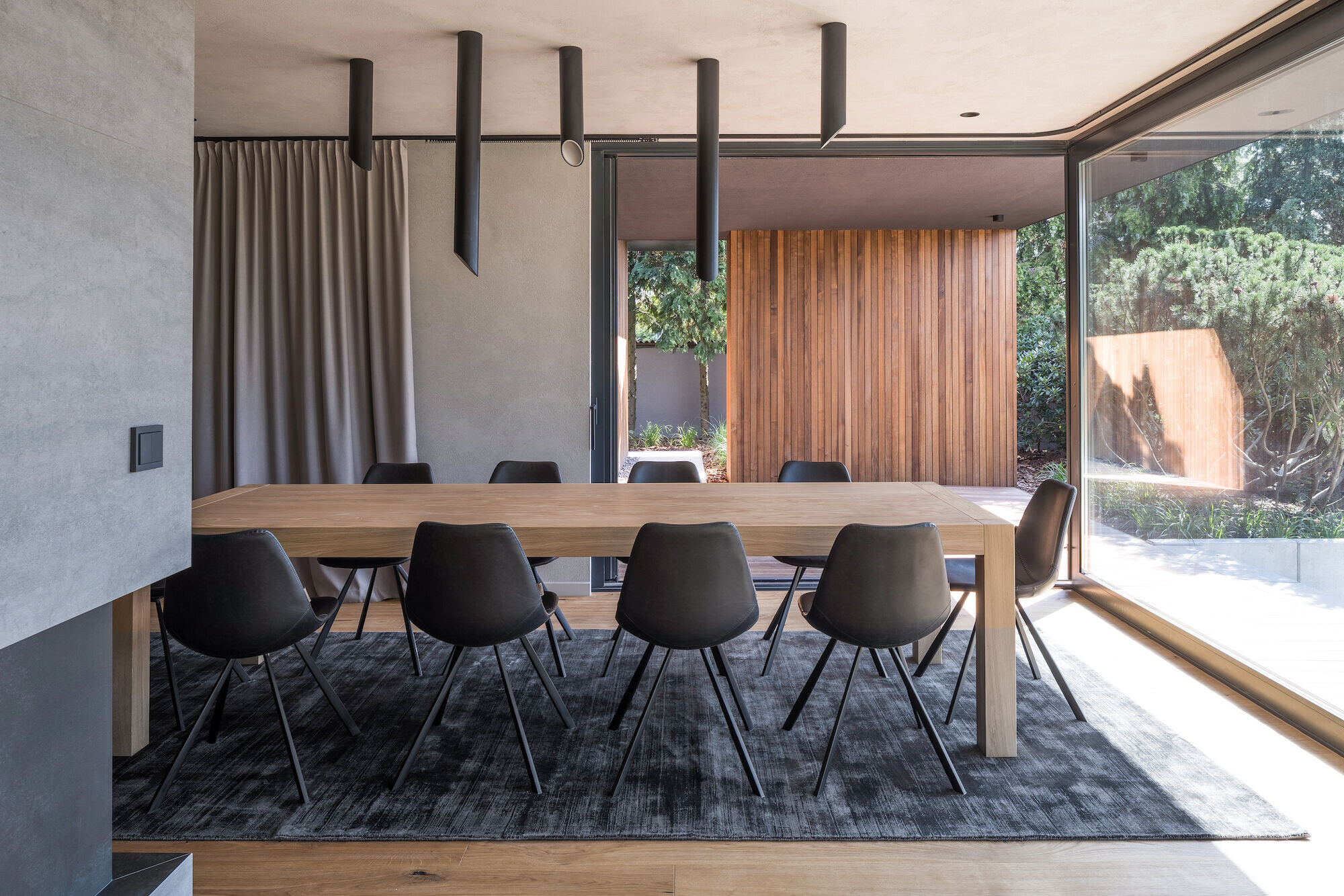 Understated beauty of this project rests upon carefully designed arrays of materials. Maintaining "rawness" as a vital idea, coherently applied along all rooms of this spacious house in form of tactile, unrefined surfaces of concrete walls and ceilings, juxtaposed with brushed, rustic hard-waxed wood flooring is the key point here.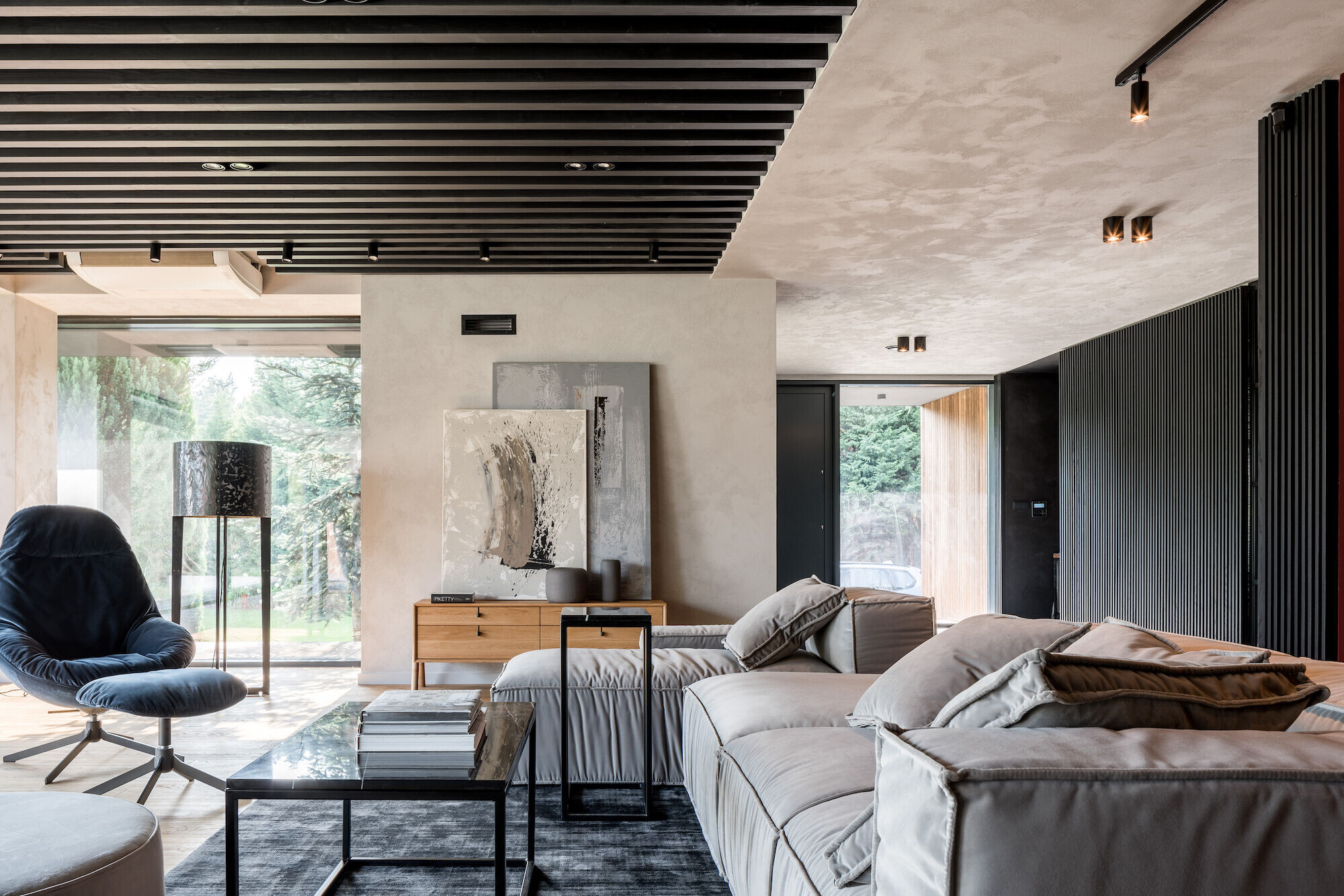 Some could say it also refers to the history of this house's preceding incarnations.
All ceiling level inequalities and unwanted wall steps and recesses were covered by ANNA THUROW signature dark stained oak lamellas, referring the setting of a house on a backdrop of evergreen trees. Ingeniously, built—in "asylums" were created in an open-plan ground floor by locally crafted glass partitions.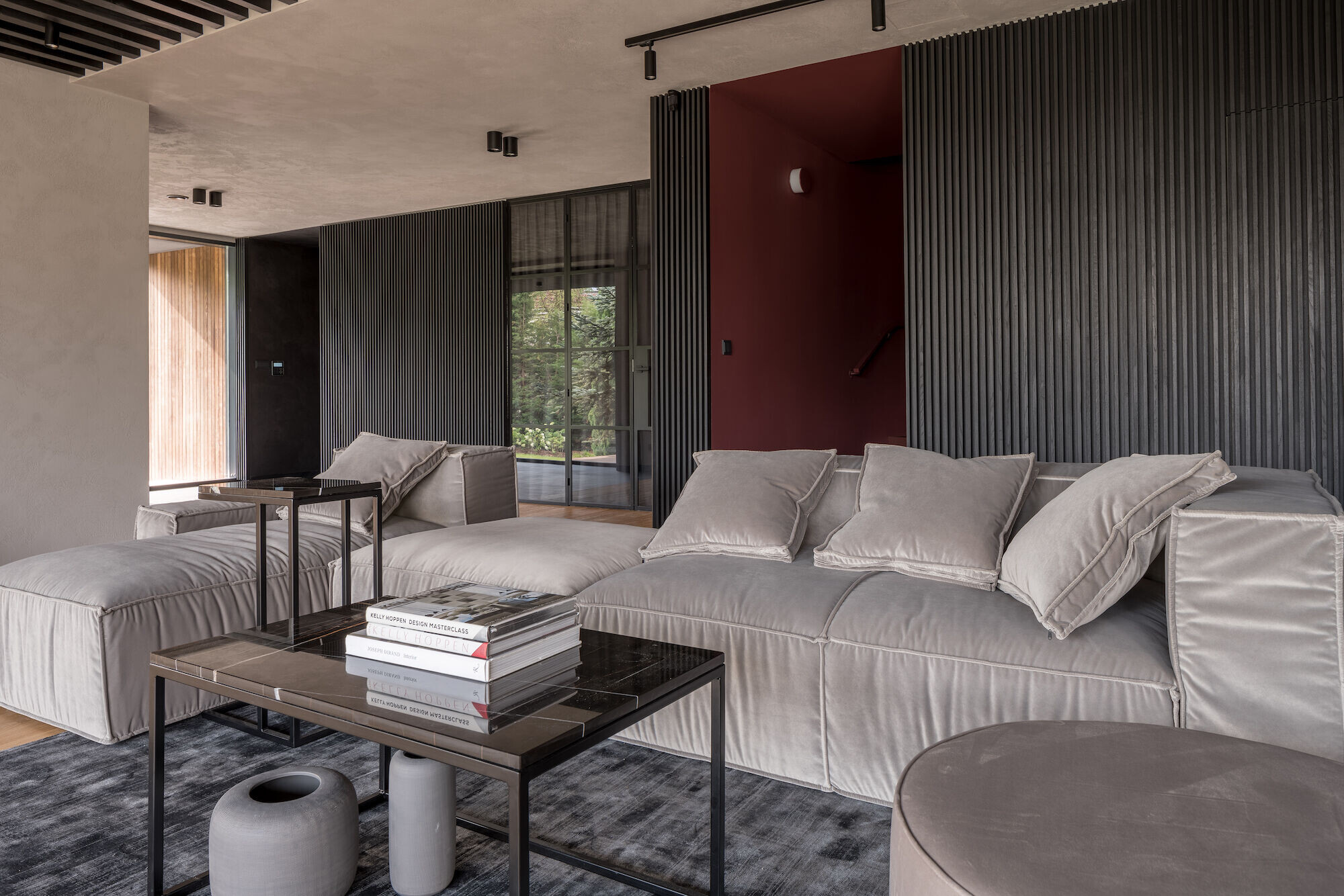 Millwork and cabinetry in natural and stained oak veneers were solely designed by the architects and carefully executed by local craftsmen.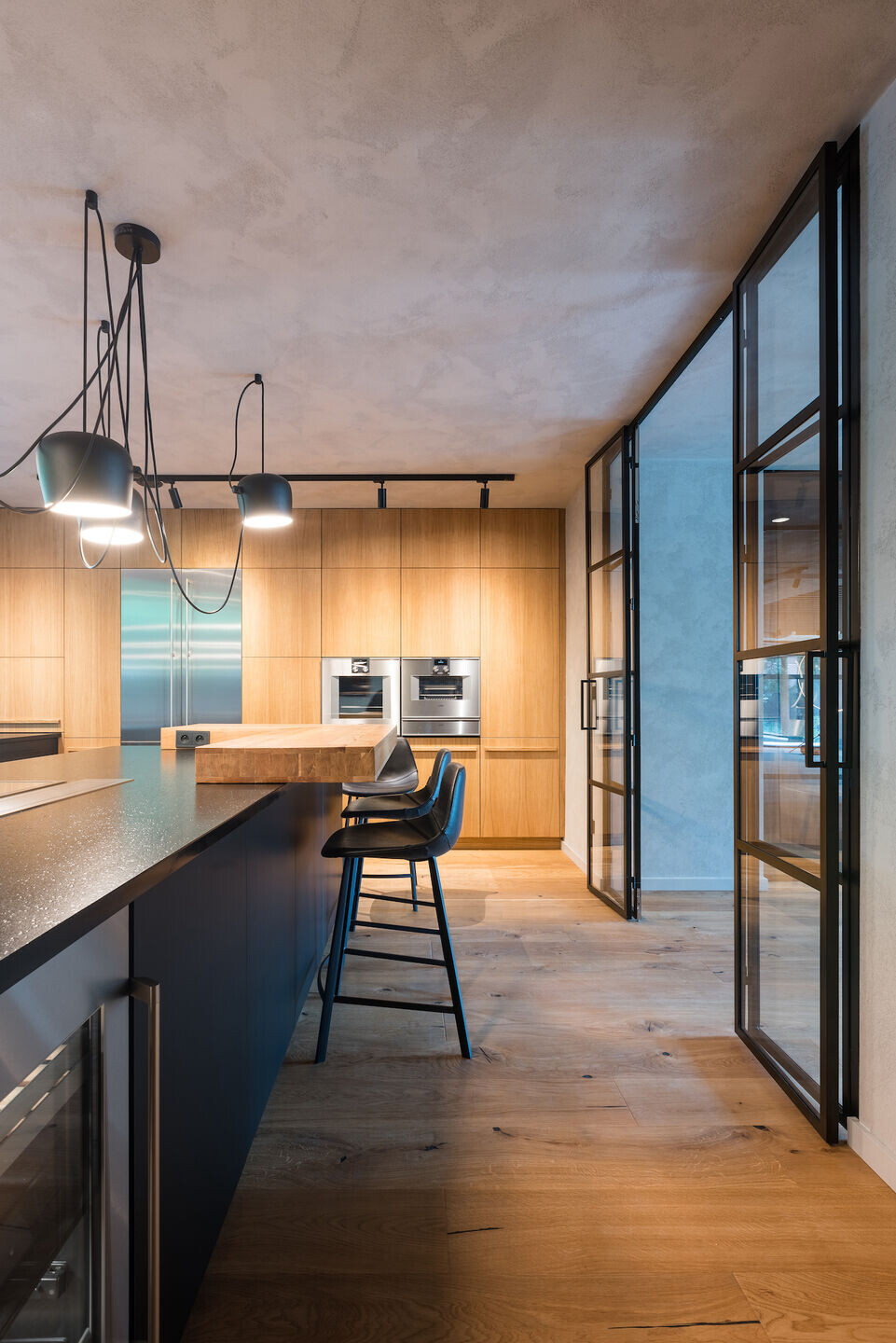 Attention to details went as deep as to setting custom concrete-plaster hues, designing wooden cabinet handles, hidden lamella doors, customizing lighting fixtures (as seen in burgundy semi-circular staircase with surgically shaped steps).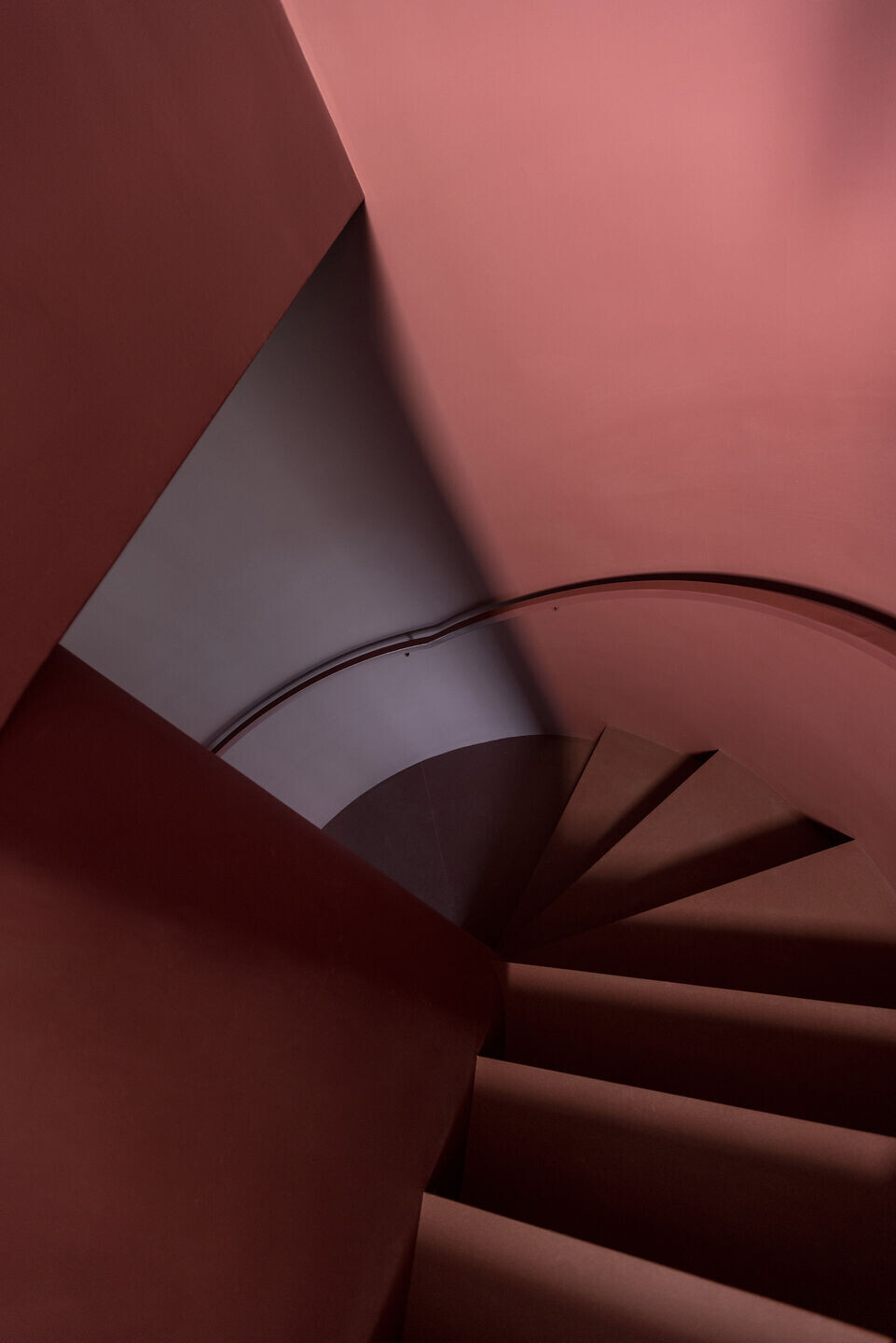 The privete zone stayed in reduced palette of finishes and subdued colors of natural materials were balanced by tactility of surfaces.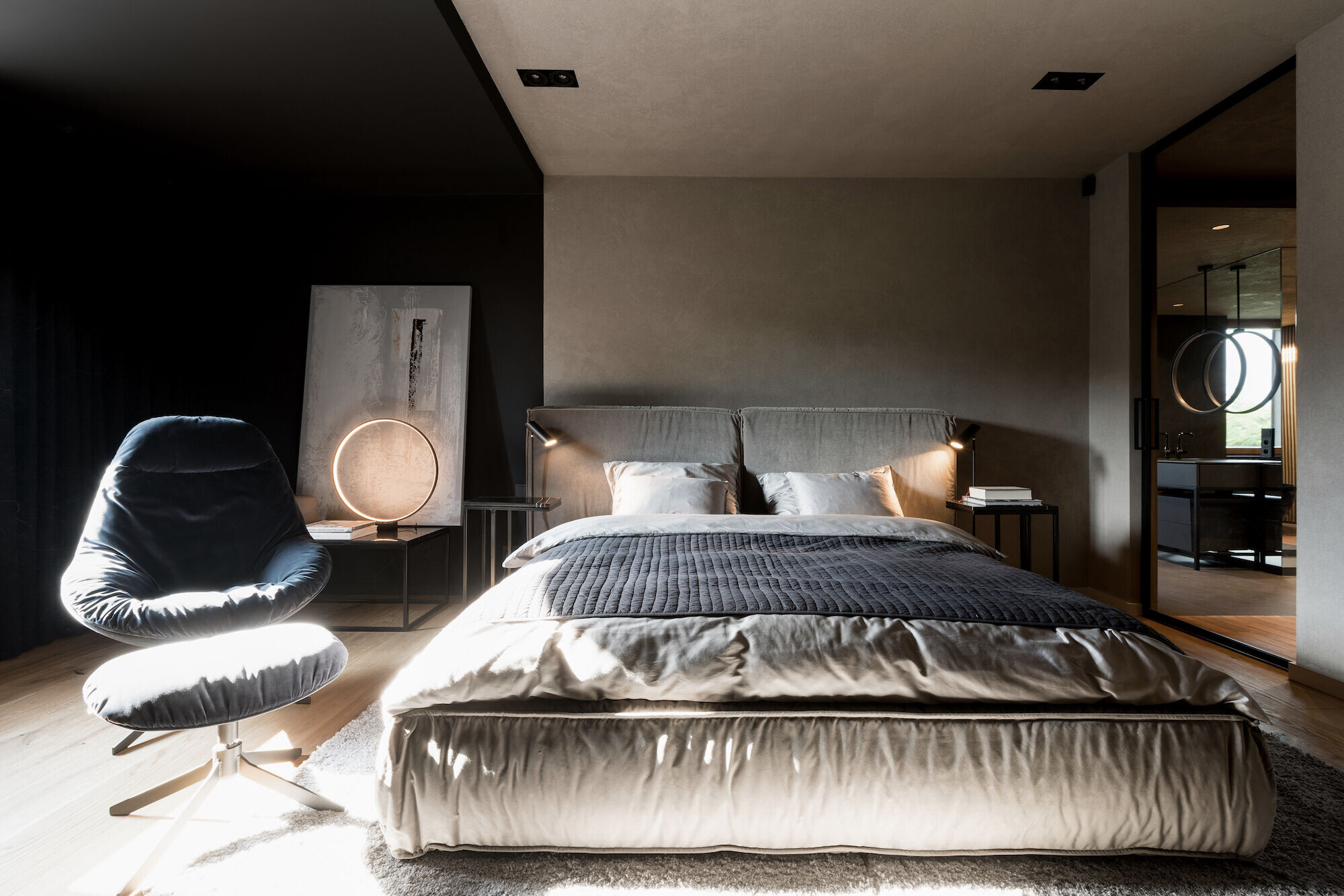 On this calm backdrop, clearly defining minimalistic yet warm, spa-like master bathroom covered with oak veneer wood. Interiors are well-lit by natural light even within deeper allocated areas. It was possible thanks to long skylights.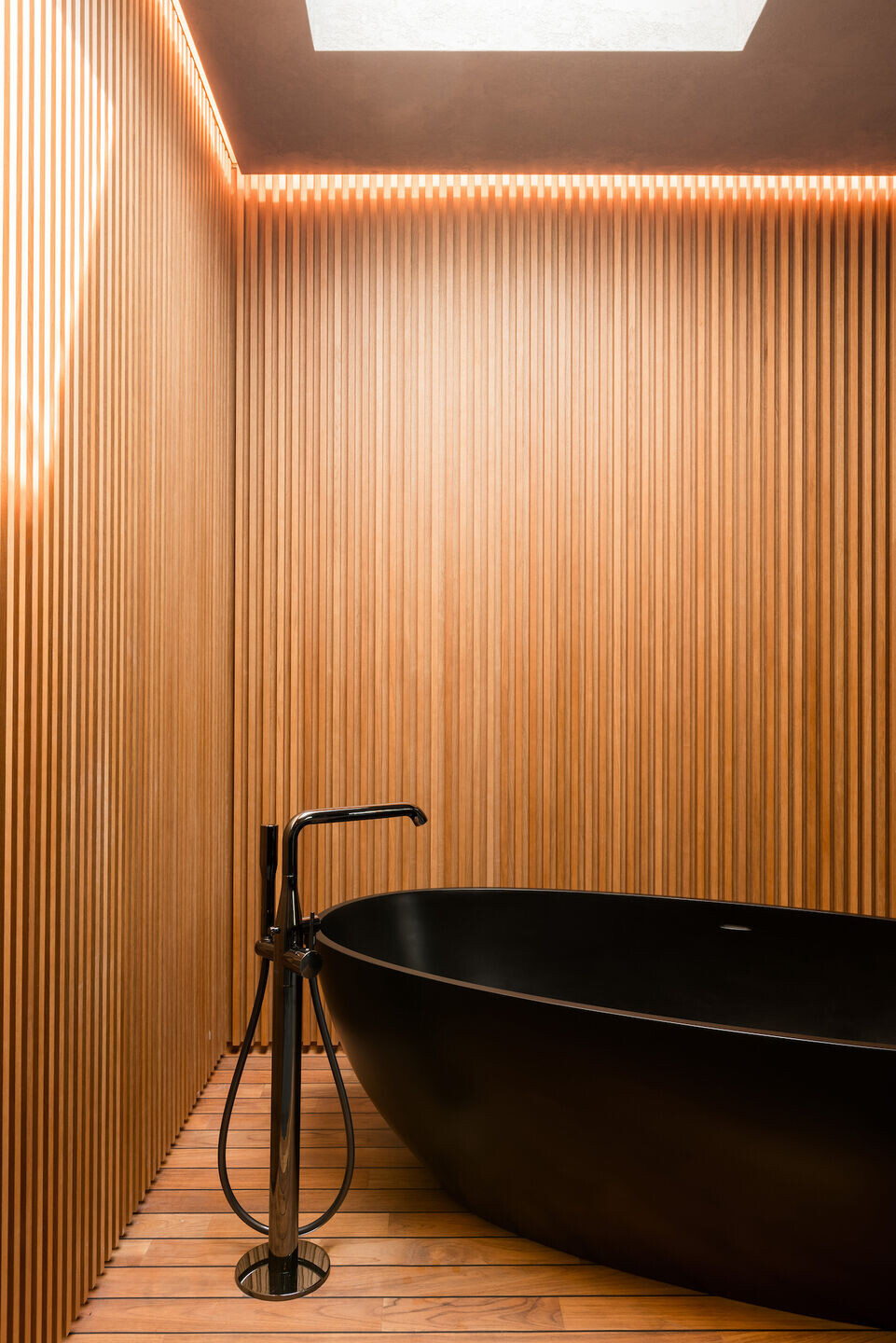 A turnkey project allowed Architects to supervise the entire investment through interiors, facades, elements of small architecture and garden planning. This consistency of design assumptions was reserved, resulting with a coherent output and satisfied Client.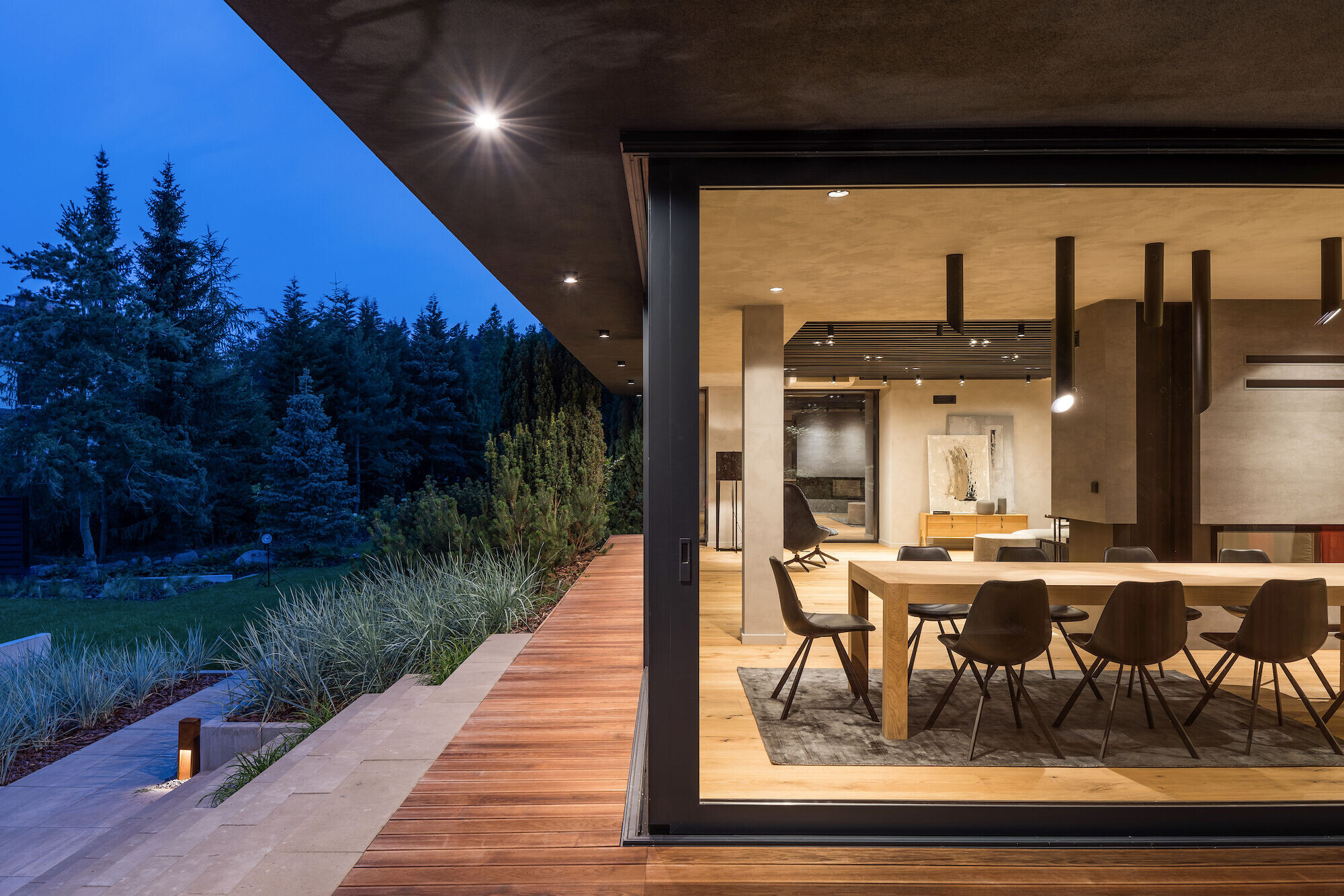 Team:
Architecture studio: ANNA THUROW Architecture and interiors studio
Key architects: Anna Paszkowska-Thurow & Krzysztof Paszkowski-Thurow
Photographer: Bartłomiej Bieliński
Materials Used:
Lighting: Flos, Vibia, Wever & Ducré, Delta Light;
Stoneware tiles: Casalgrande Padana, Cercom Ceramiche, Laminam;
Wooden floors: Boen;
Faucets: Grohe;
Ceramics: Cielo;
Kitchen appliances: Gaggenau;
Couches: Nobonobo;
Armchairs: Comforty;
Table: Miloni;
Chairs: hokers: Dutchbone;