The building modifications respect to the maximum extent the character of the First Republic house, originally designed with small flats (1936). New interventions and materials underline its period values. The design repeats straight and rounded lines, original materials such as terrazzo, parquet floors and metal railings. The new functional use envisages the location of offices and facilities on the ground floor of the house.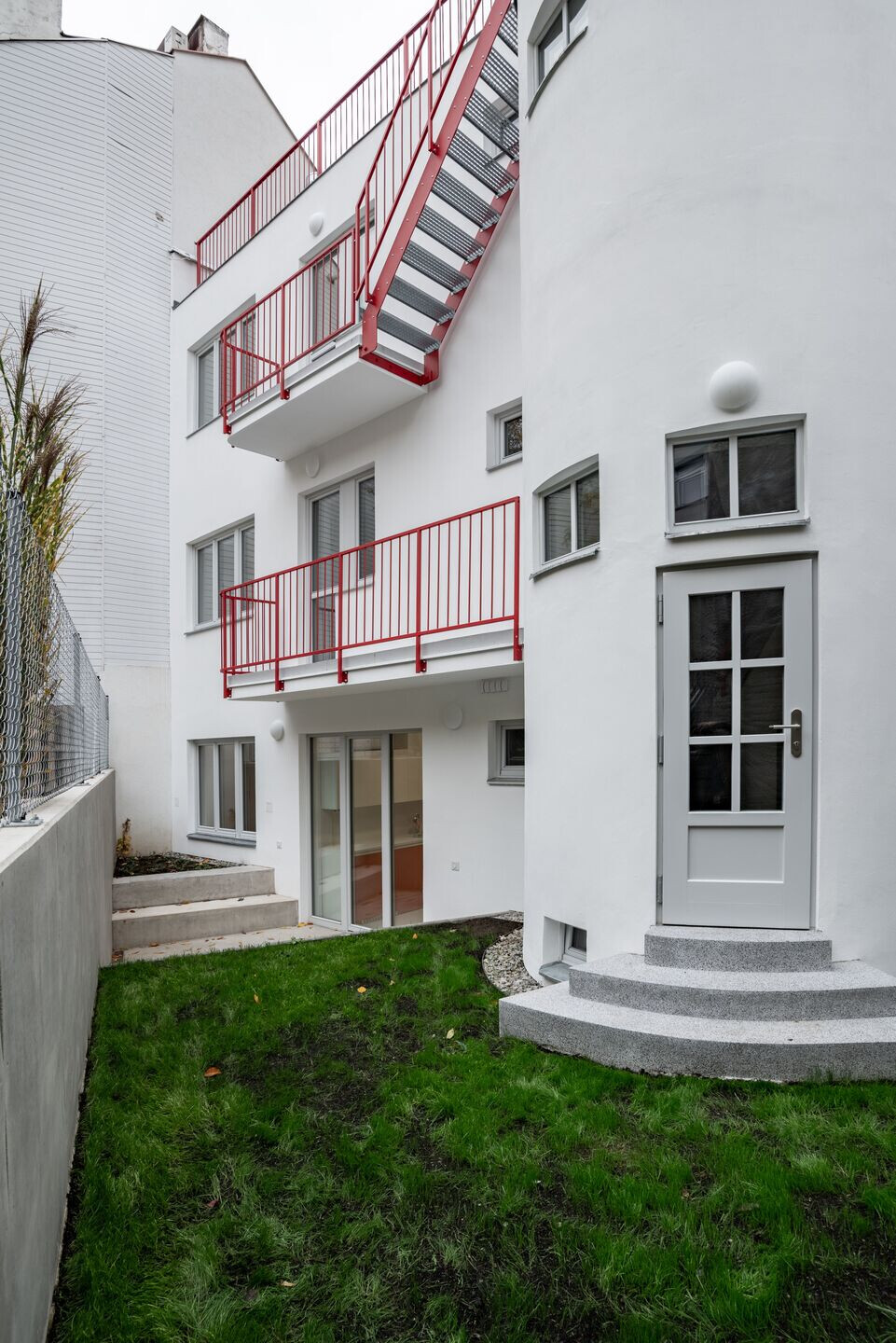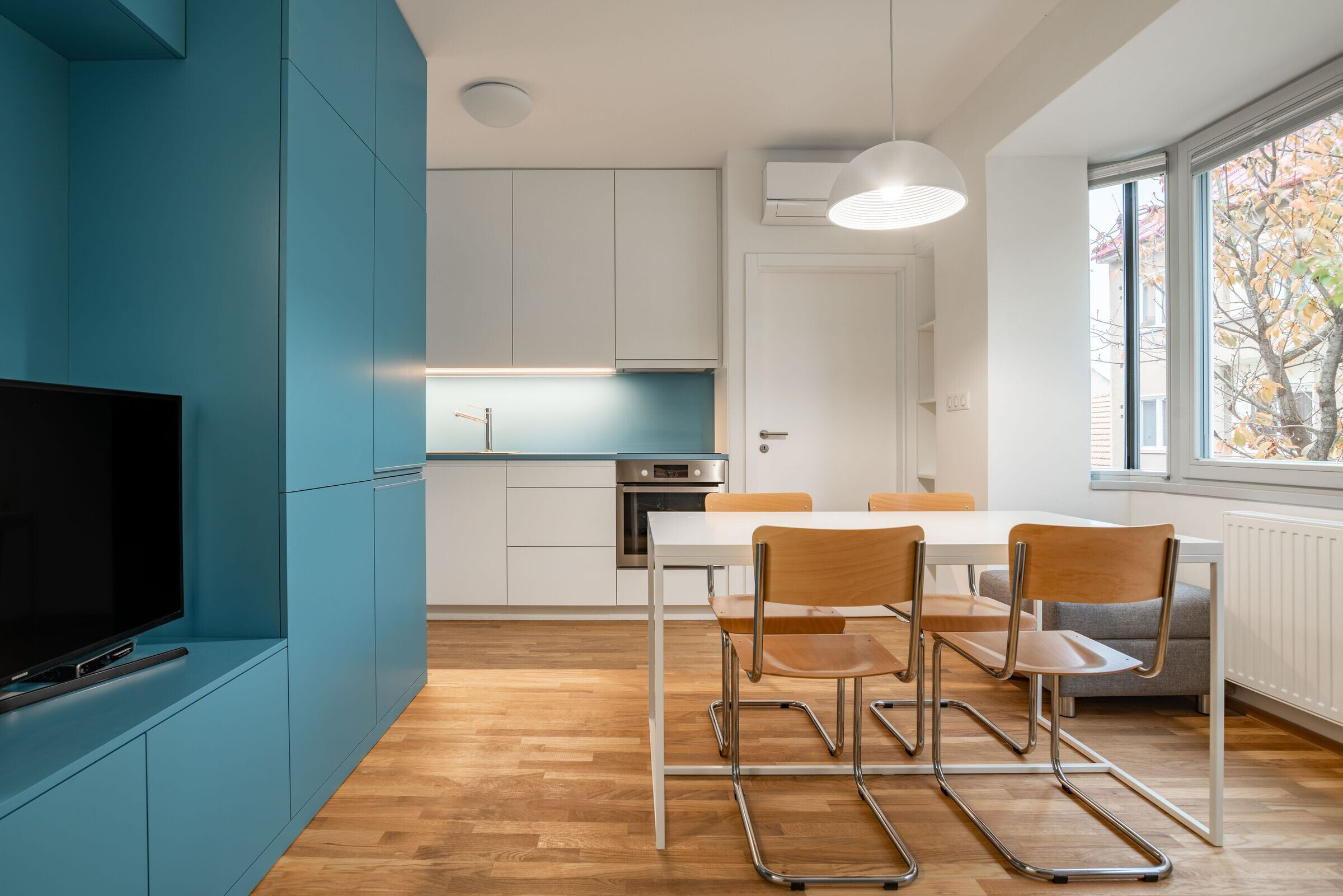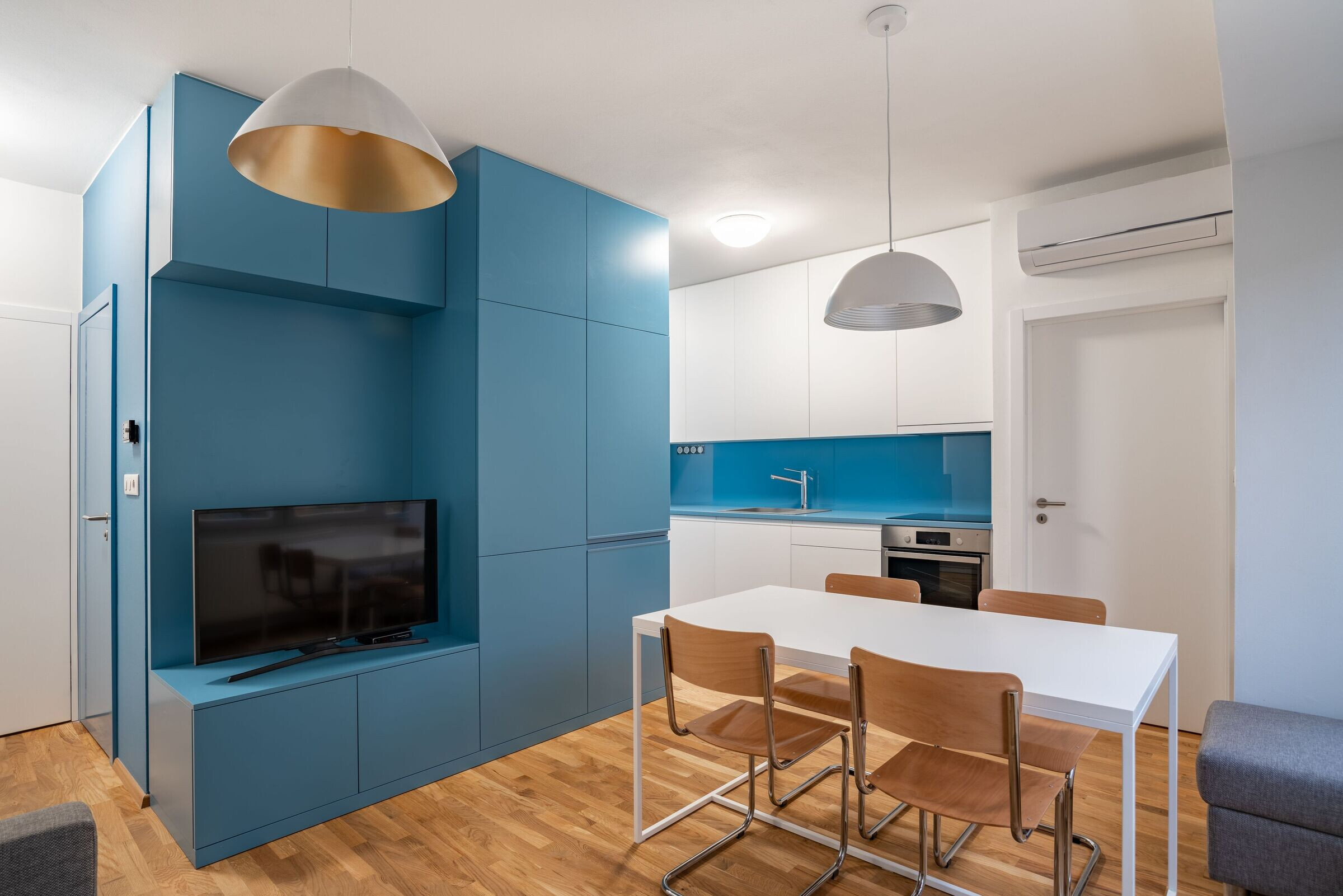 The layout here is based on one open space, divided by the inserted volumes. Each has a different functional content (call room, kitchen, cloakroom, toilet, storage). The layout with separate kitchens and sanitary facilities allows you to rent the space as another office if the training room is not used. From the kitchen there is direct access to the garden, there are grassy areas and podiums for outdoor seating. On the other two floors there are four apartments in the 1 + kk and 2 + kk categories, based in part on the original layout.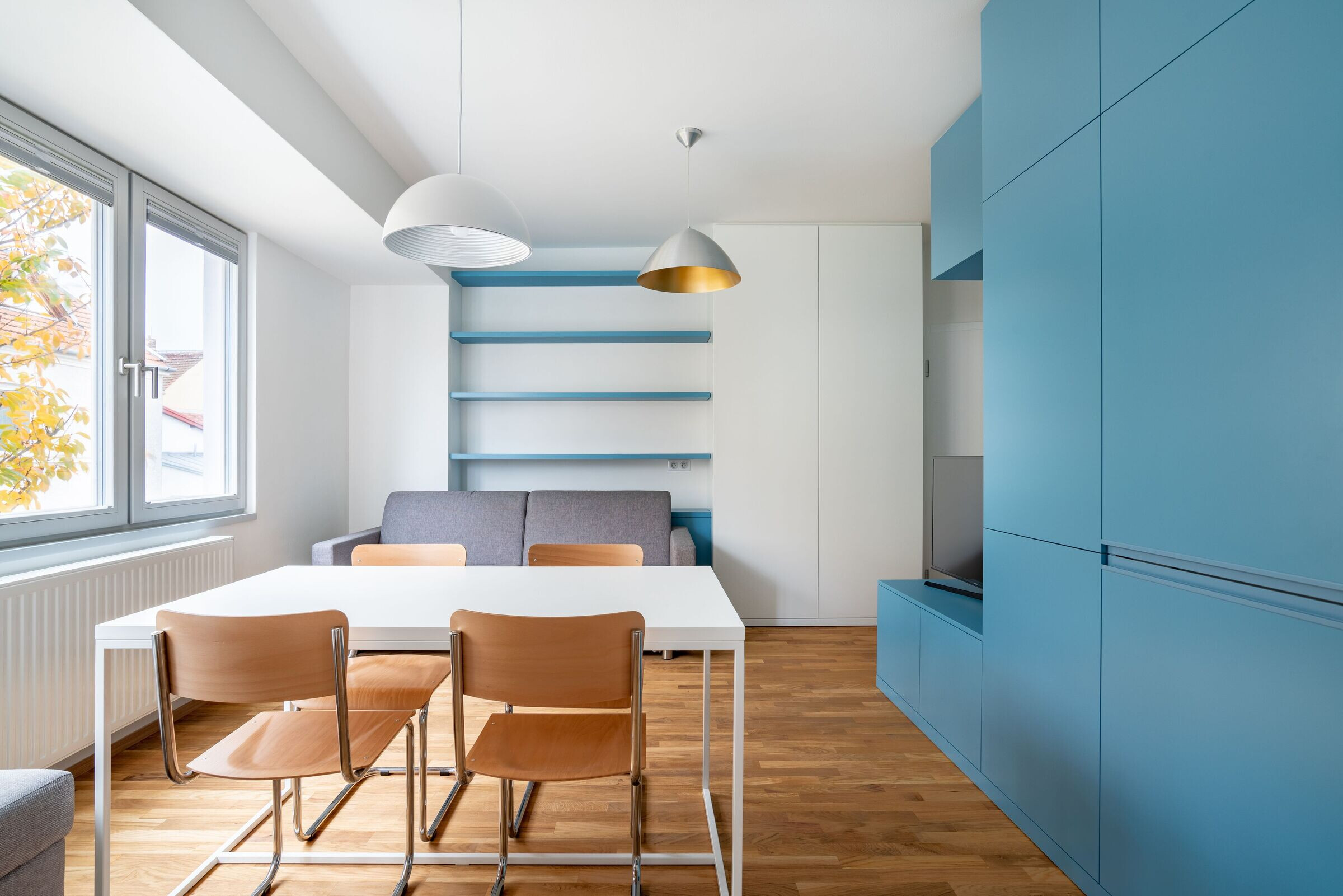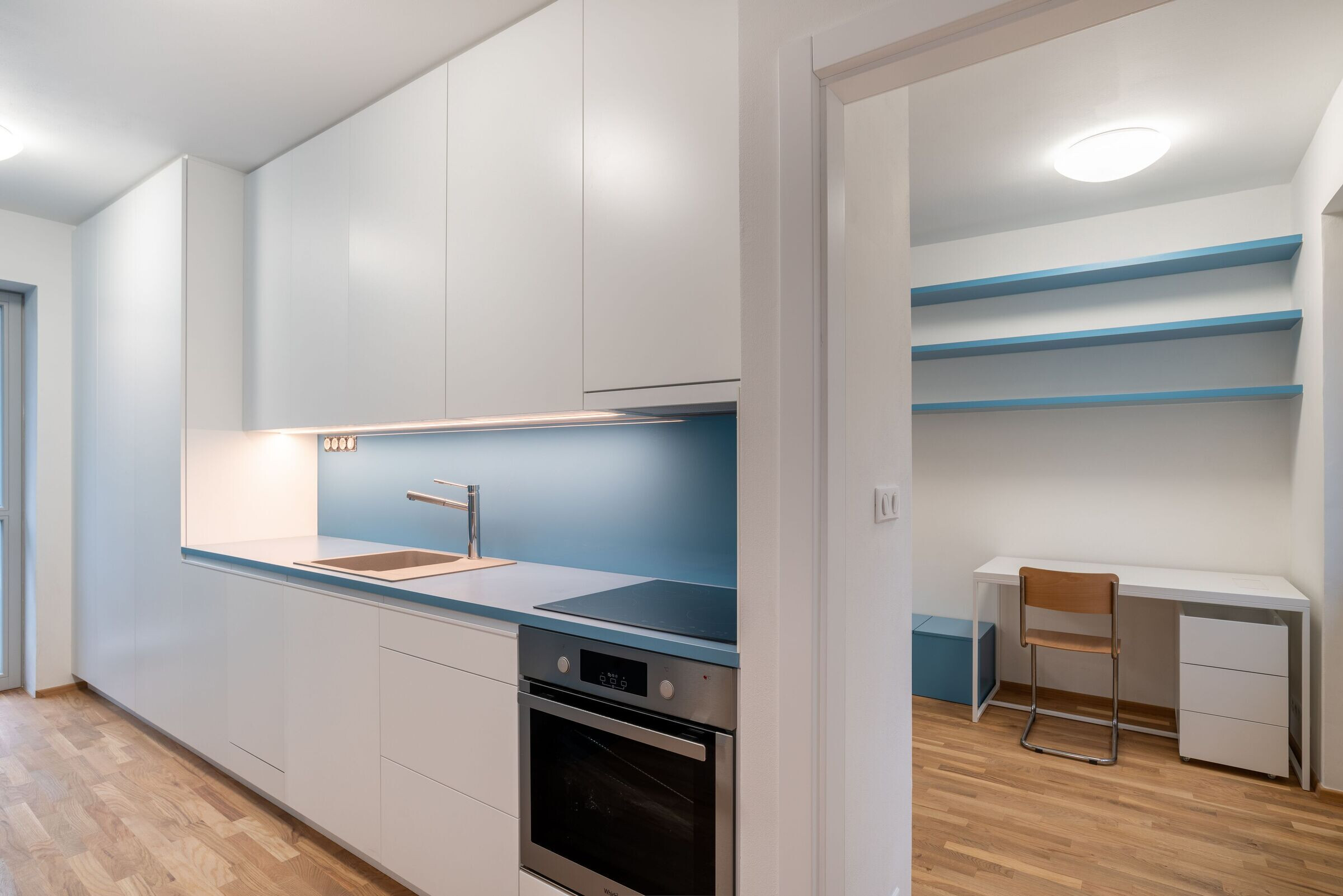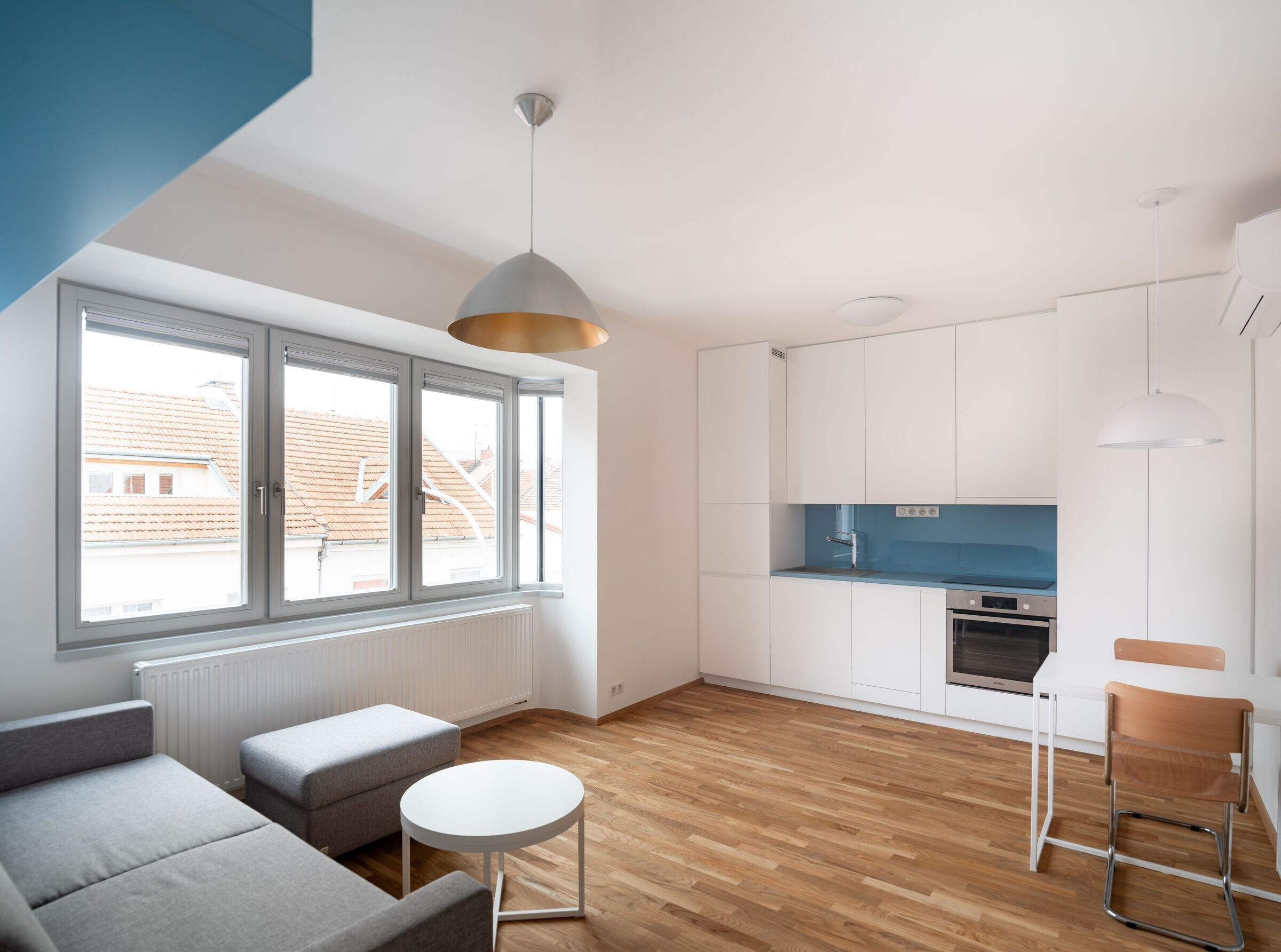 The apartments are designed to serve as office or office space. The flat roof has a new use with several zones. In the future, there is a relaxation area with an outdoor sauna, a cooling room and sun loungers; a social area with outdoor grill and seating area; rest area with hammocks. The greenery around the perimeter of the terrace is designed.