MAX&Co. (Max Mara Group), an Italian fashion brand with an innovative approach to fashion and retail, is inaugurating its flagship store in Milan - Corso Vittorio Emanuele – during the Women's Fashion week, presenting its new store concept. A radically rethought space, based on a different approach to design in order to foster a whole new shopping experience.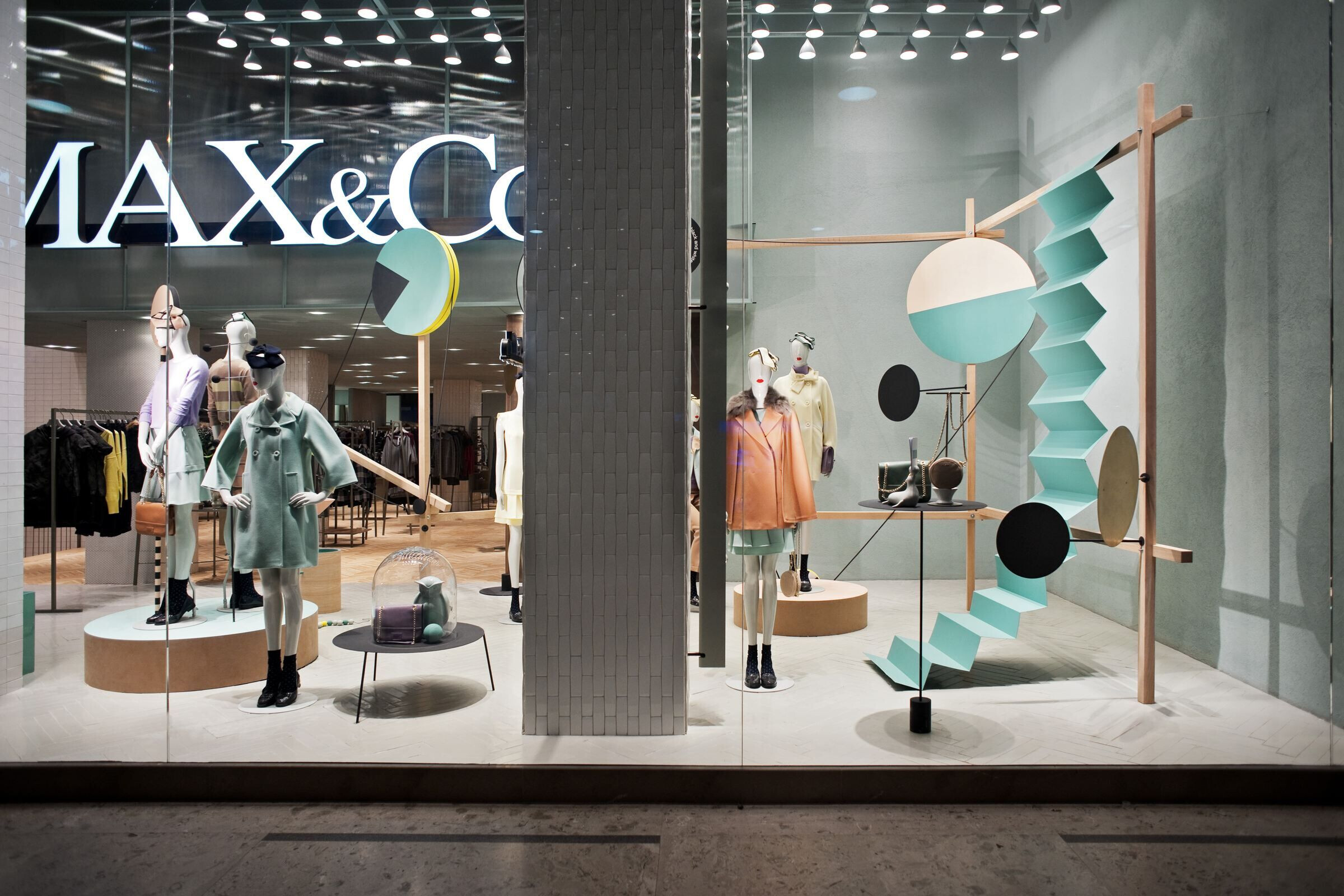 The product of a collaboration among young talents from various areas of expertise. A think tank drawing upon individual creativity and productive fusion of experiences. A felicitous mix of different energies, skills and sensitivities. Huge unframed windows with no backdrops, permeable membranes fostering osmosis, continuity, an ongoing dialogue between inside and outside. Solidly rooting the flagship store in the surrounding urban context. Rendering the transition between the inner and outer dimensions spontaneous and natural, as both highlight the uniqueness of the location.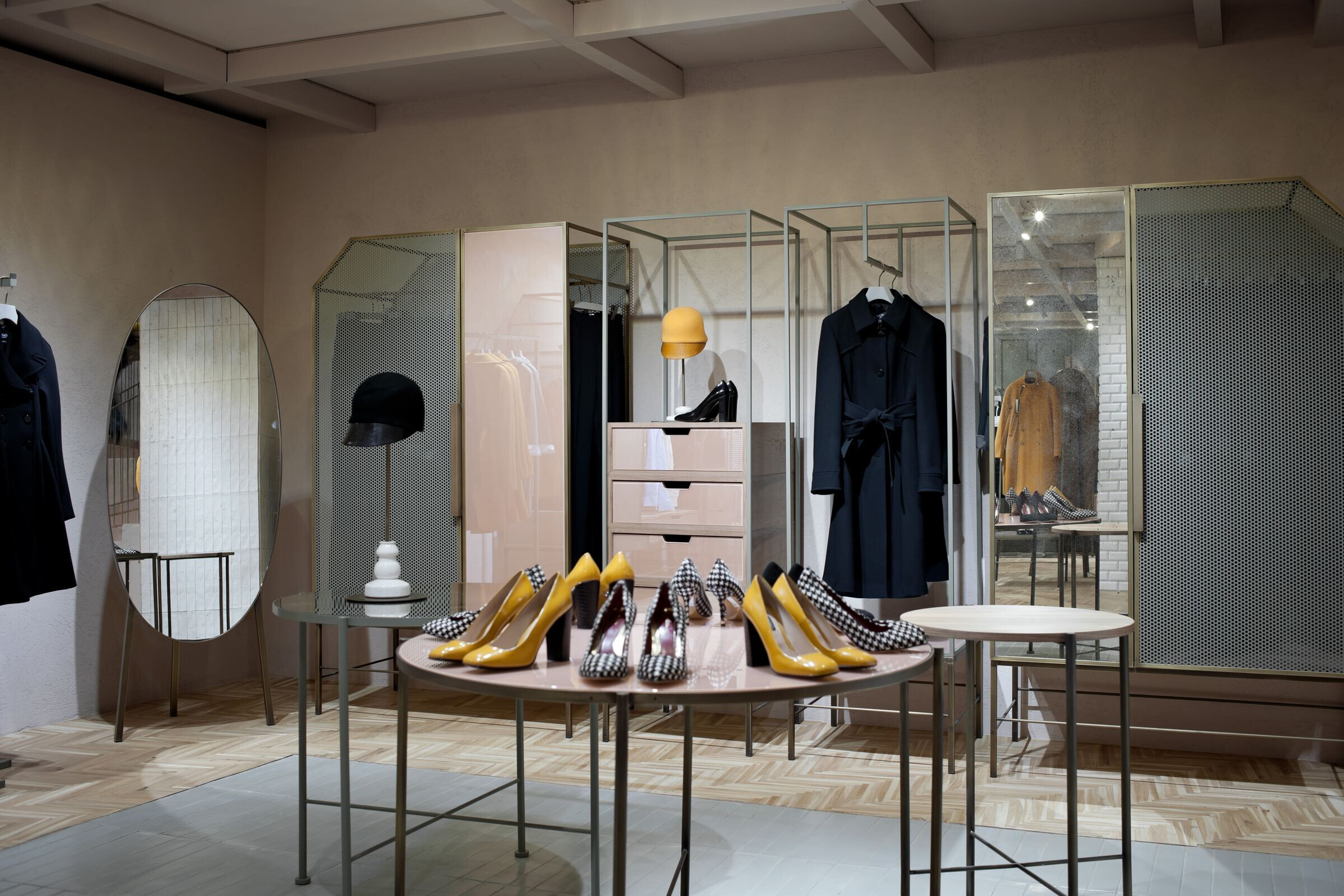 A transparent skin blurring the distinction between in & out, an invisible perimeter featuring glass floor tiles, an artisan material evoking habitational applications. A central nucleus as a warm, pulsating core, onto which a closed mezzanine has been erected, a sort of edifice within the edifice. Floors in wood and walls in pleated satin-finished glass enclose an intimate, private area. This is where the sign has been emblematically located, serving as a three-dimensional installation. This shift from the façade to an inner wall underscores the artful obscuring of inside and outside. Three floors, for a total of 850 square meters, differentiated in terms of the fashions presented but, above all, devoted to different approaches to shopping and characterized by diverse styles of service. + 1. Separated, cozy, rather like a private room providing lots of comfort and intimacy.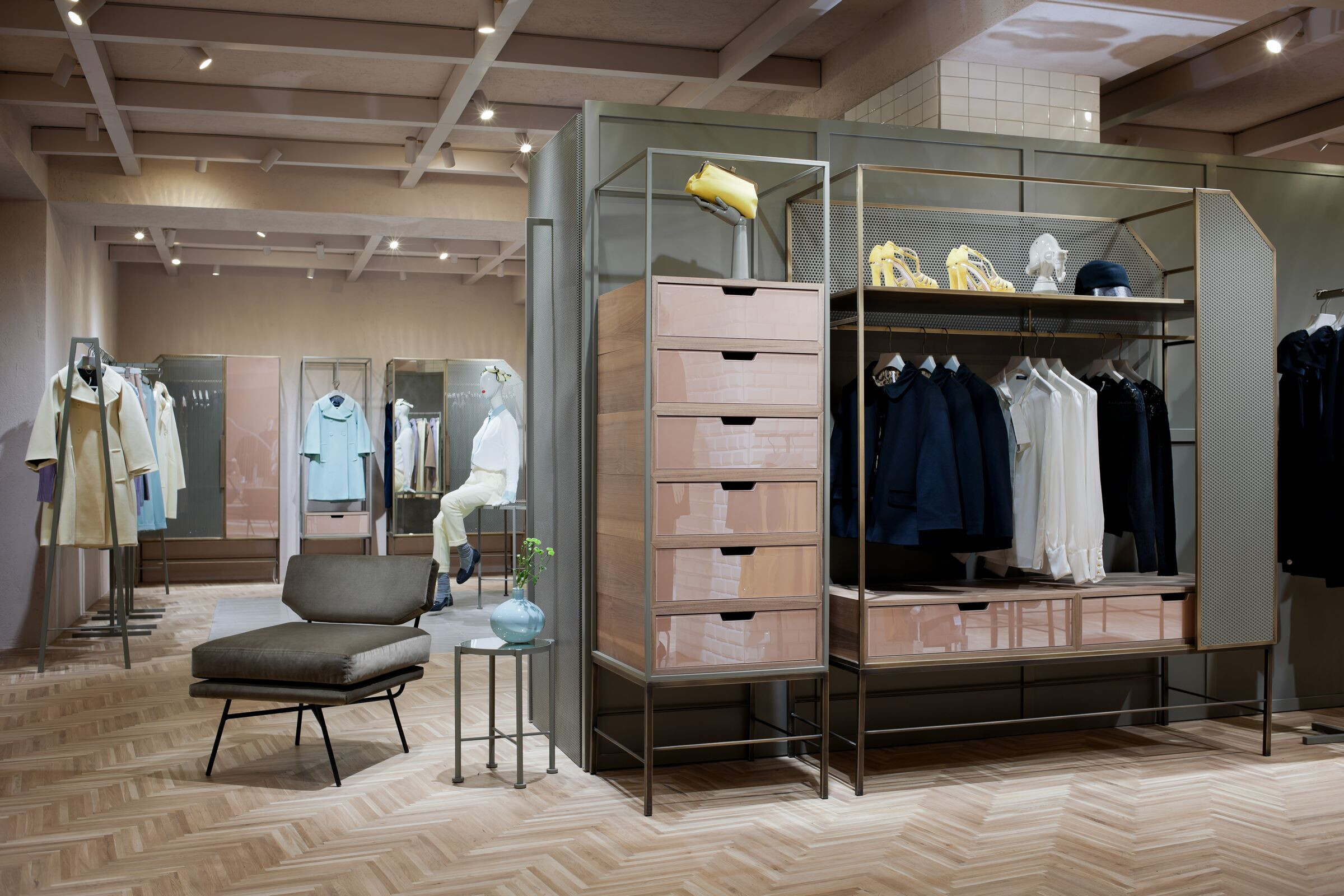 0. Open, quick-paced, dynamic, in-progress. It will host temporary pop-up stores focusing on special products or individual product categories. - 1. This is the realm of "fine dressing", inspired by the wardrobe concept, the gracious walk-in closet. A space in which to feel pampered, to carefully construct one's own look in an atmosphere that is relaxed, both in terms of pace and mood. Where selecting, trying items on and styling are elevated to pleasant experiences to be savored and shared. A large area, masterfully divided into more private areas in which to move about at ease, like the rooms in a familiar apartment.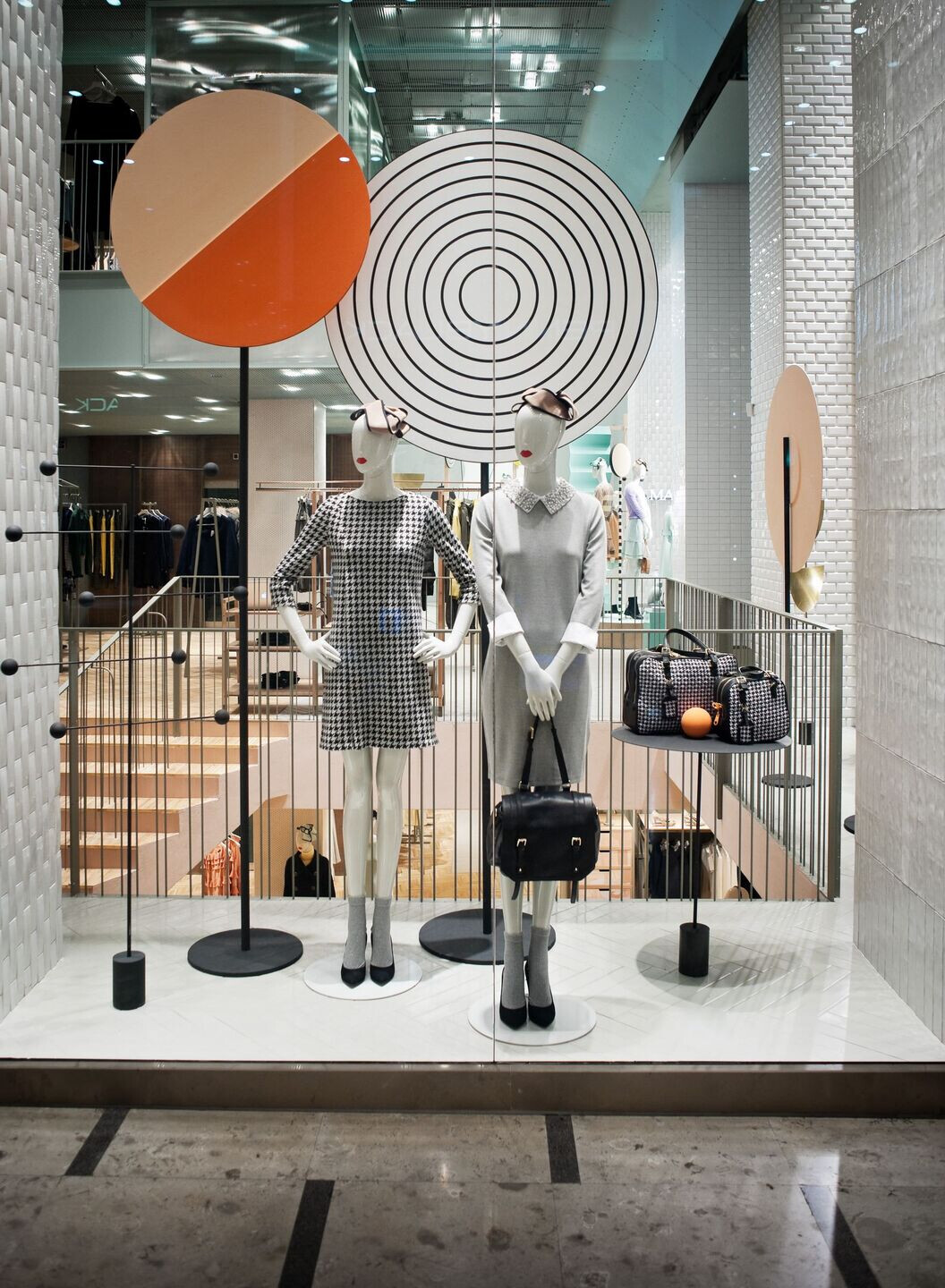 A space featuring micro-seating arrangements, little areas furnished like cozy living rooms, complete with armchairs, small tables, carpets, fresh flowers and magazines, for welcoming and allowing shoppers to feel at home. New shopping pathways place the three levels in a dynamically reciprocal relationship, according a pivotal role to the stairways. One, a sculptural marvel, leads to the mezzanine level after having crossed the ground floor. The other, boasting theatrical panache, encourages shoppers to explore the basement level, fanning out like a stage to accommodate displays, animated by projections onto the majolica surface, designed to amaze and enchant.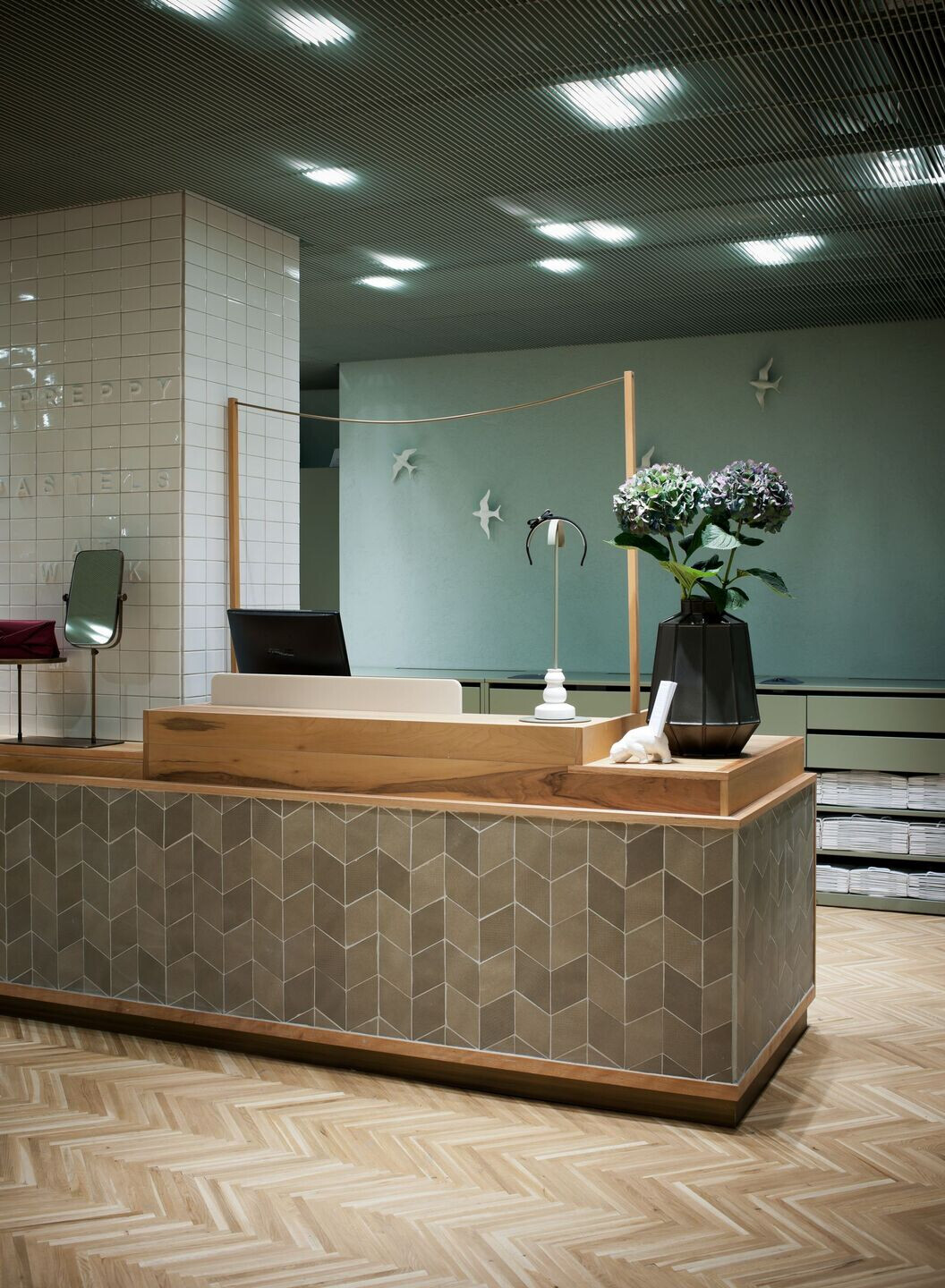 What were the key challenges?
Beginning with a whole different approach to design, featuring new aesthetic languages. For a fresh new shopping experience. No star architects, but a think tank boasting just young talents. Bringing together the experiences, sensitivities and creativity of experts in different fields - fashion, architecture and interior design as well as art, music, journalism and even banking. Informal meetings, brainstorming sessions with variable compositions encouraging freewheeling conversations. Heterogeneous intuitions and reflections, sparked in an extemporaneous way, then grouped into thematic clouds and arranged into constellations. This is how the new MAX&Co. store concept came into being.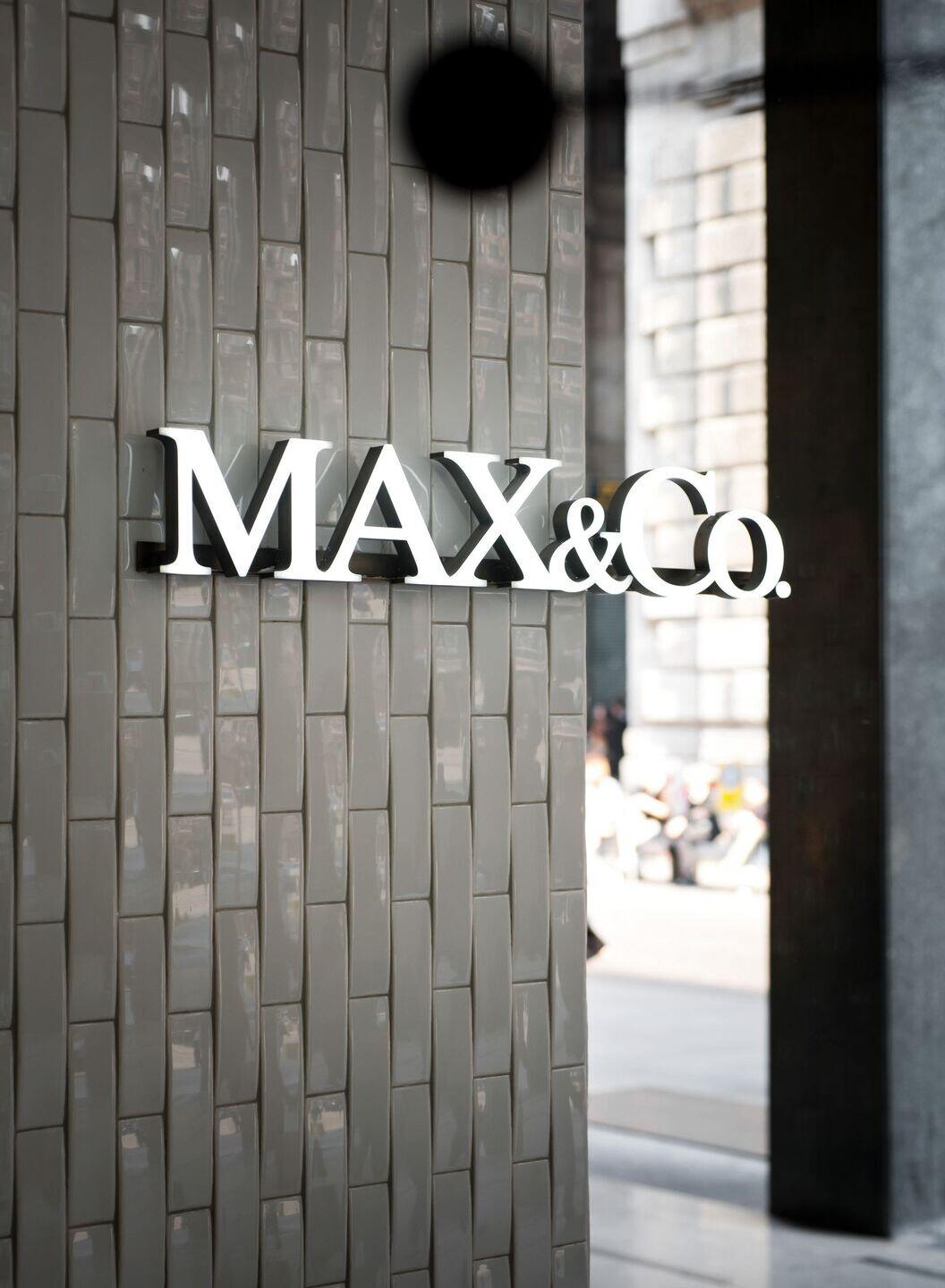 The goal of the project. Create a "shopper-friendly" environment, a welcoming & cozy ambience, brimming with sensorial and emotional stimuli. Eliminating that sense of displacement generated by impersonal and cold spaces, infinitely reproducible by cloning in any context, concealing reality beneath an artificial veneer of perfection. Recovering and showcasing the authenticity, uniqueness and specialness of what was there before. Restoring the original spirit to spaces, allowing them to tell their stories and that of the brand, while bringing to life clothes and accessories.
Giving tangible form to ideas. A productive fusion of in-house and outside skills - Andrea Tognon for the architectural details and volumes, Studio Pepe for styling and coming up with materials, Ciszak Dalmas for furnishings and lighting – in a felicitous synthesis of individual creative experiences. Featuring a systematic reliance on the know-how of highly competent, passionate craftsmen. The materials. Authentic, warm, handmade, simple, unfinished and natural. Terracotta and majolica tiles, wood, glass and metal. Materials evoking tradition, especially Italian tradition, with their own histories marked by the imprint of time, augmenting their allure, imbuing them with an affective component. Materials which continue to live, overcoming the curse of obsolescence with the blessing of aging gracefully.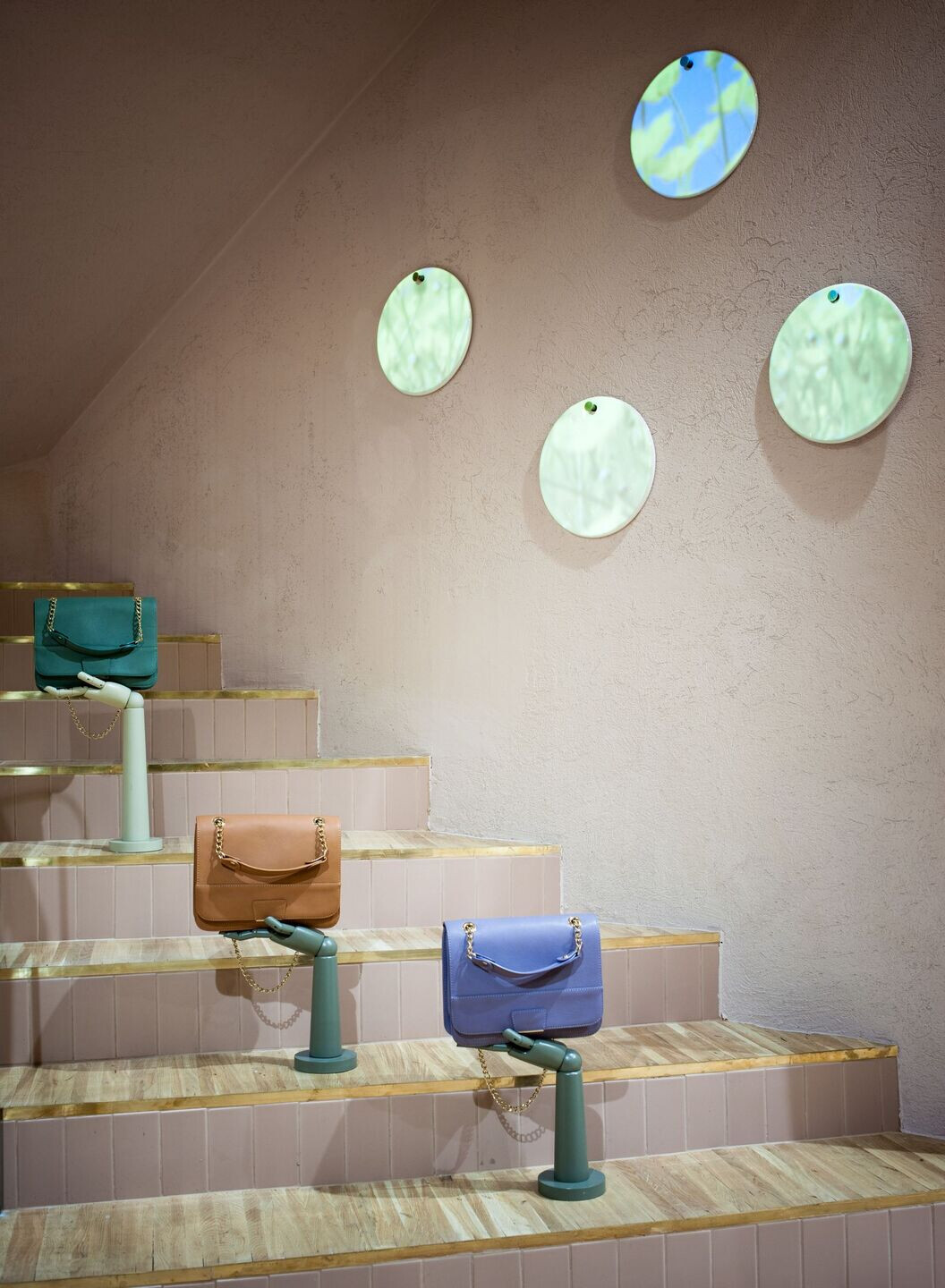 The colors. A palette inspired by make-up tones. Subdued hues that convey well-being and serenity. Barely whispered shades, featured on a variety of different surfaces, finishes and textures, with contrasting acid touches. The lighting. A mixed system – both spot and directional – showcasing the displayed products, while at the same time creating a relaxed mood.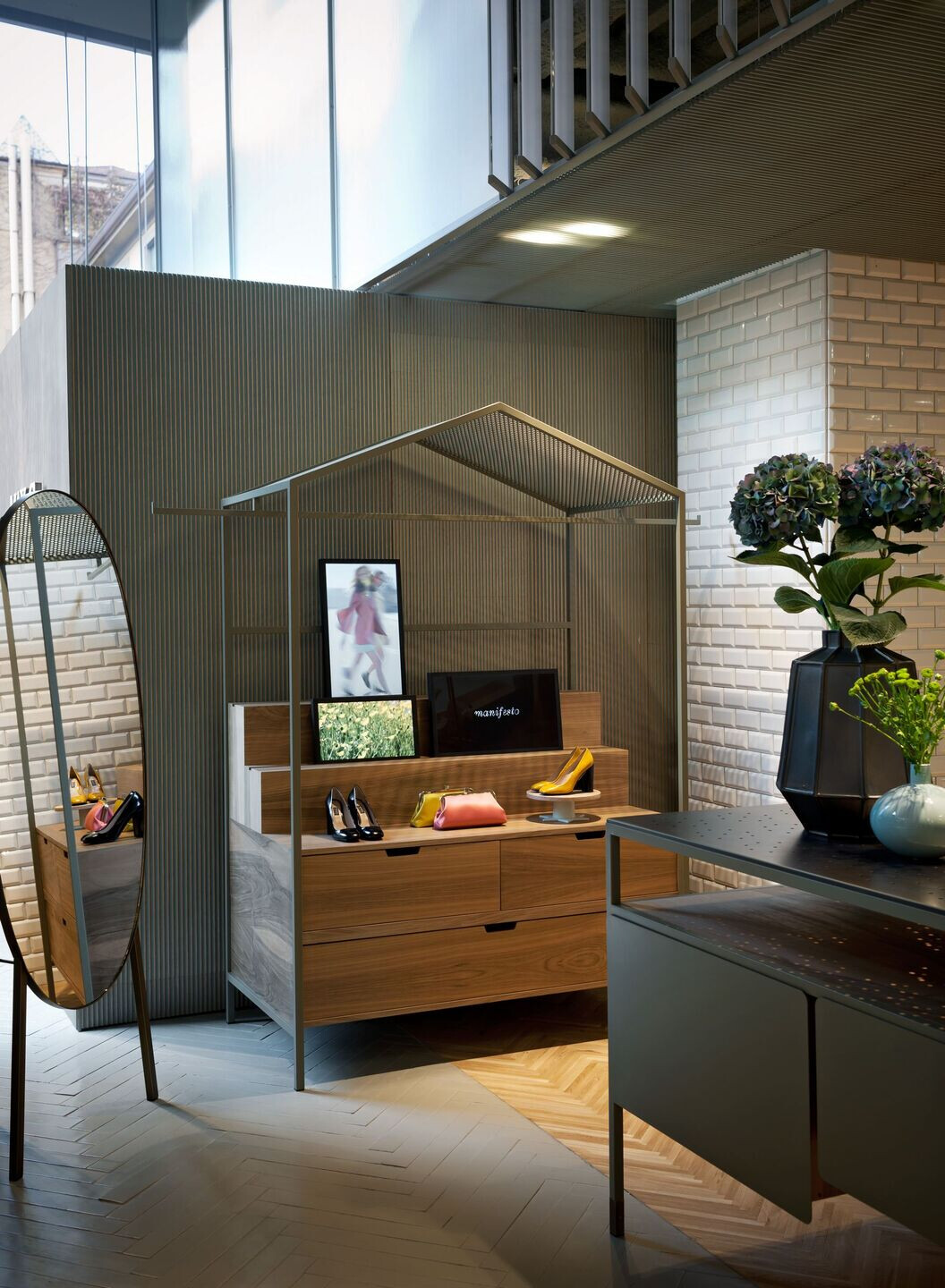 The display units. Made by hand according to exclusive designs, they combine performance with delicate, ethereal and poetic forms. Oscillating between the purity of abstraction and the reassuring familiarity of domestic furnishings. Versatile elements which make it possible to create an infinite variety of displays. Little sets for showing off the products, setting all the elements that compose a look into a lively dialogue, conjuring up an entire world.