The new exhibition and brand experience building dedicated to the art of writing by the firm Montblanc and designed by Nieto Sobejano Arquitectos, opens its doors in Hamburg (Germany).
Montblanc Haus is a new exhibition building dedicated to the art of writing that is located next to the current Montblanc manufacturing facility on the outskirts of Hamburg in Altona. The project by Nieto Sobejano, winner of an international competition in 2016, is conceived as a 100 m long volume that evokes the historical shape of a writing instrument case that conceals within a complex sequence of spaces over three levels around a unique zenithally illuminated foyer. The building, with a usable area of 4,390 sqm, houses a permanent exhibition that invites visitors to learn about and experience writing through the history of the precise writing instruments that are part of the Montblanc archive.
The main façade radically transforms the exterior image of the manufacturing facility. Spanning the entire length of the building, the black concrete relief is defined by different layers of depth that recall the skyline of the mountain massif that give the brand its name as well as the gesture of the hand when writing. A wide open area, defined by a green hill, protects from outside traffic, creating an extension of the surrounding vegetation and a space for outdoor public recreation.
Nieto Sobejano's work pays homage to the culture of writing by presenting itself as an enigmatic exterior construction attentive to the scale of its surroundings and the quality of space and light inside, conscious of the role of architecture in the revitalisation of industrial areas and the generation of public space.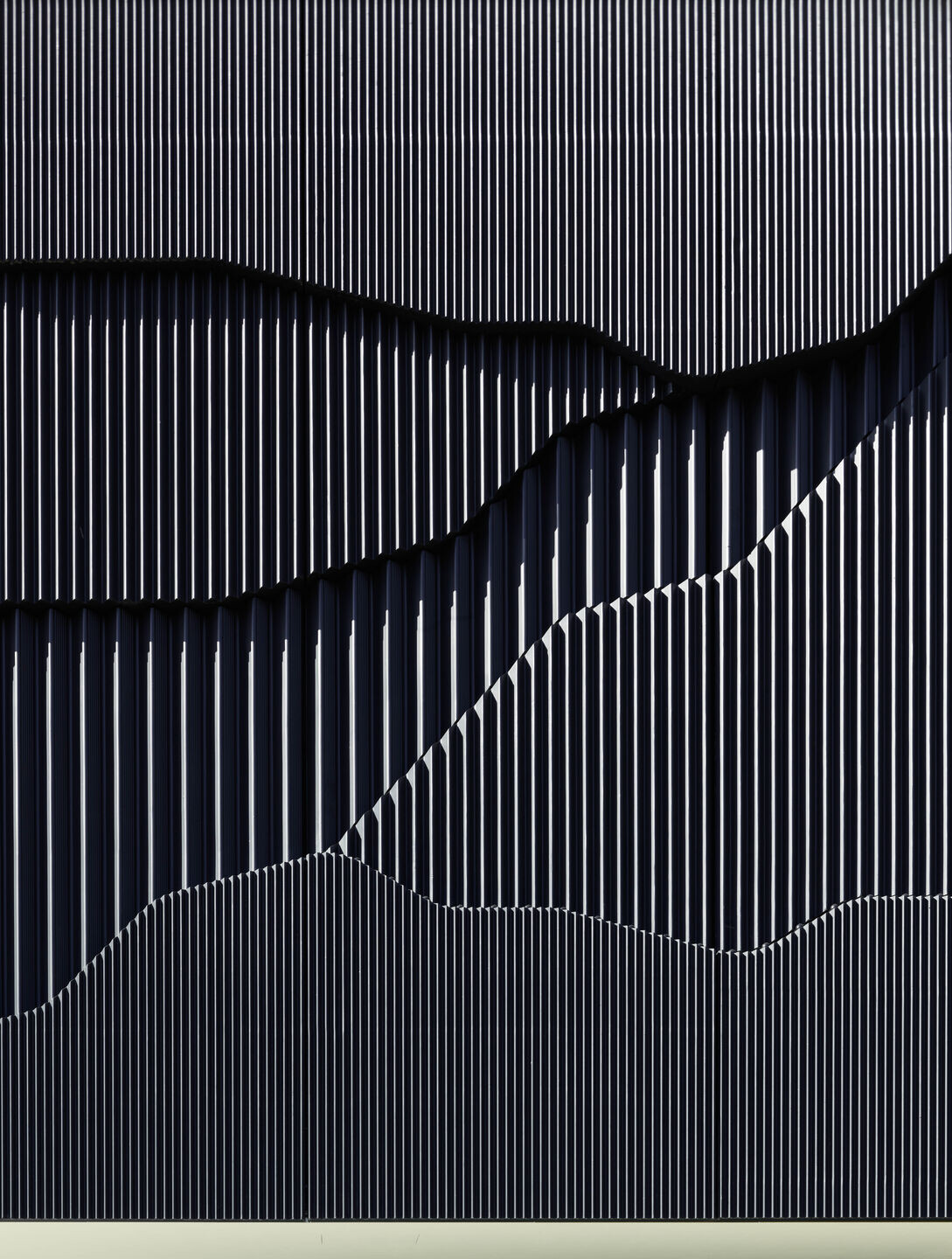 Team:
Architects: Nieto Sobejano Arquitectos
Client: Montblanc
Photographer: Roland Halbe