The MTH Clubhouse is a facility from the Mawar Townhouse to carry out sports activities and semi-private meeting rooms. The clubhouse is the only communal building in this townhouse area, with swimming pool facilities, a mini basketball court, fitness room, yoga room, and a meeting room.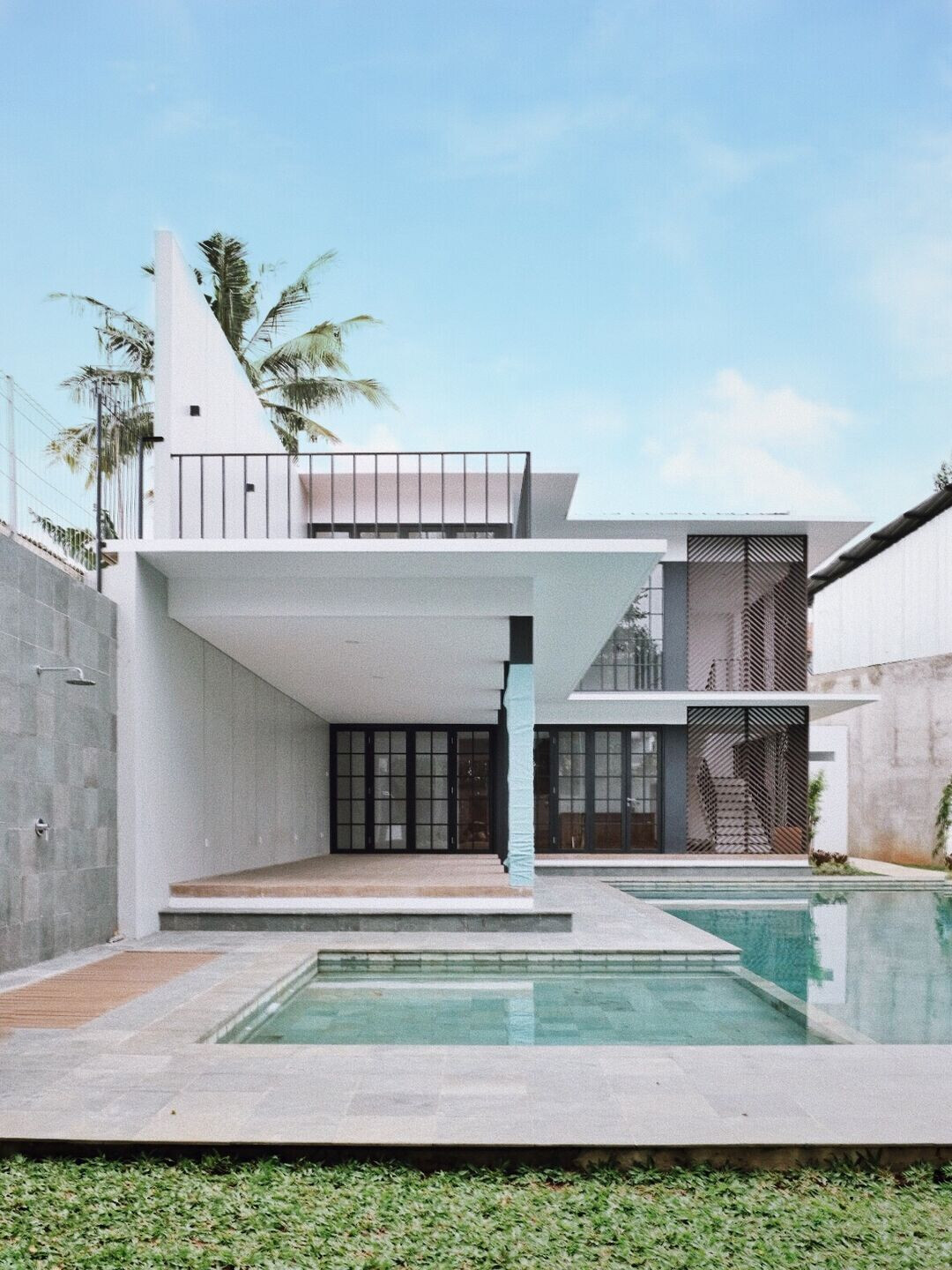 Initially, this townhouse was intended for international expatriates before finally being sold to the public. Mawar Townhouse is designed with modern and tropical style houses, so this clubhouse design strives to maintain the harmony of the style.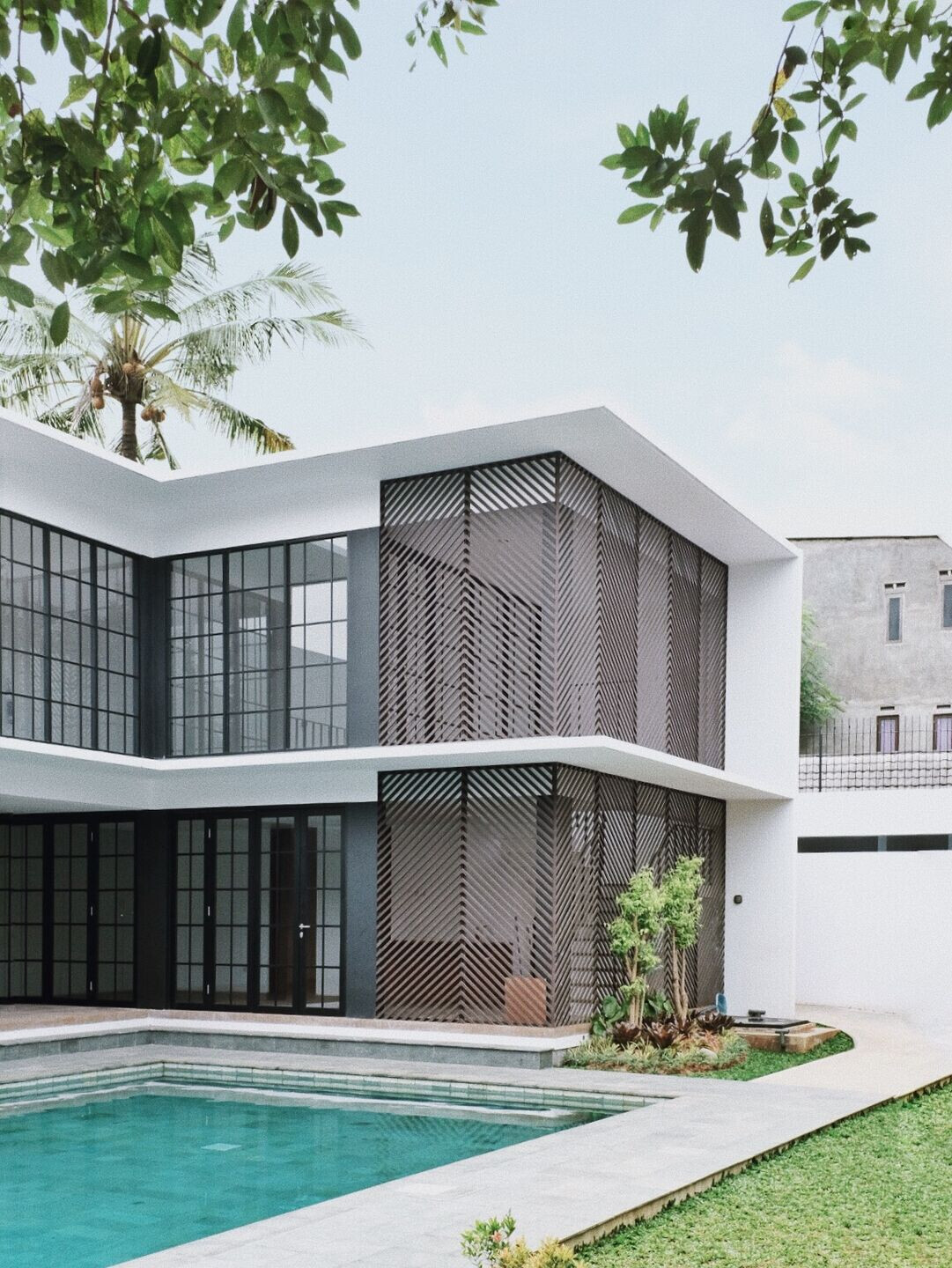 The site is the remaining land from the townhouse with an L-shaped building mass. The advantage of the L shape is that this building seems to welcome residents who want to use it. Apart from the corner strategy, this clubhouse has also a balanced combination of building materials and colours. This clubhouse presents a dynamic masterpiece in the neighbourhood with neutral colour material. The deck and swimming pool floors use natural stone from Sukabumi, which has a turquoise mood.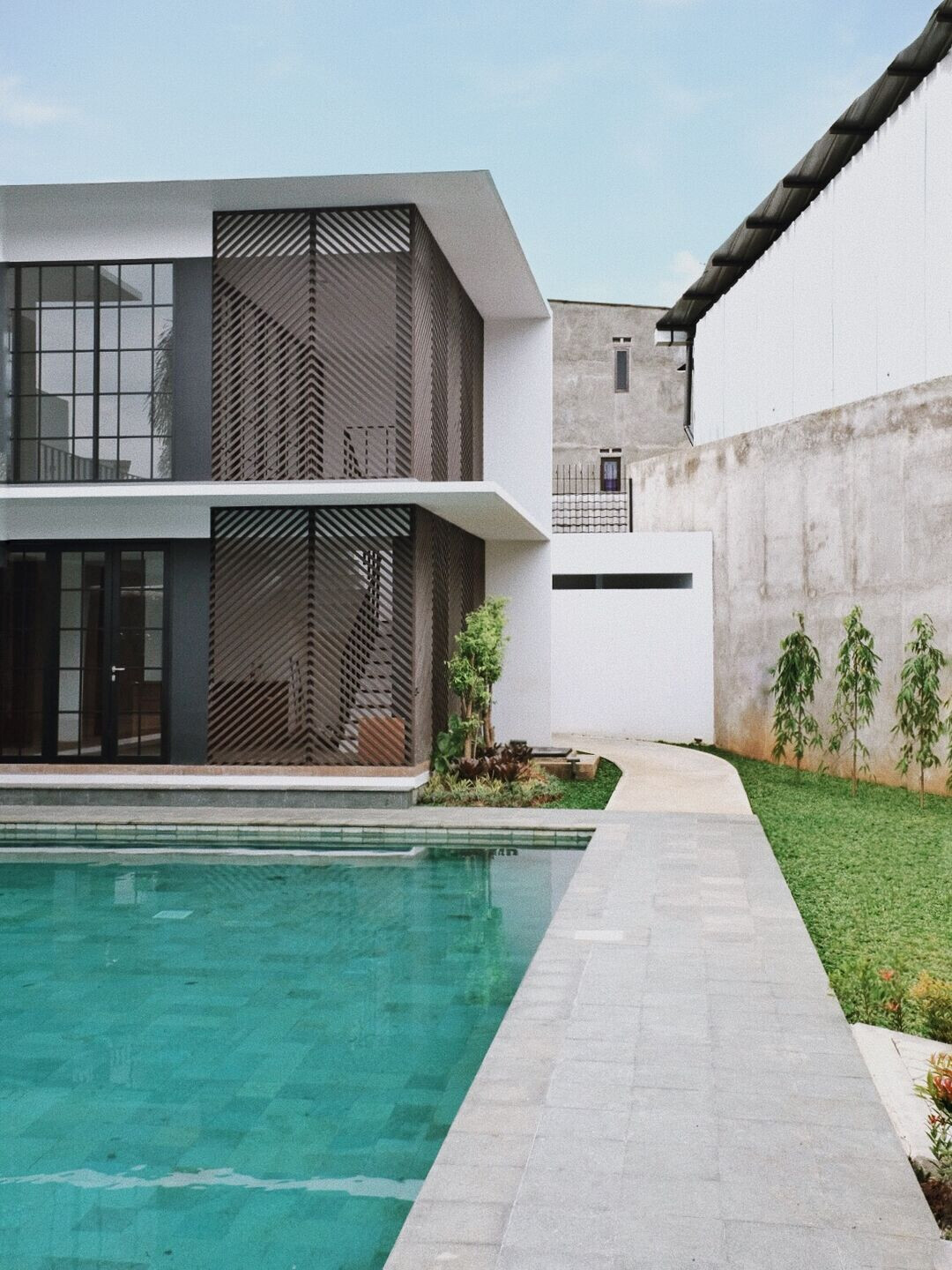 The eaves around the building respond to the tropical climate. The second skin is also applied to this building in the staircase area. Pilotis columns also make this building feel lighter. The steelworks use the same colour so that there are not too many colours in this building.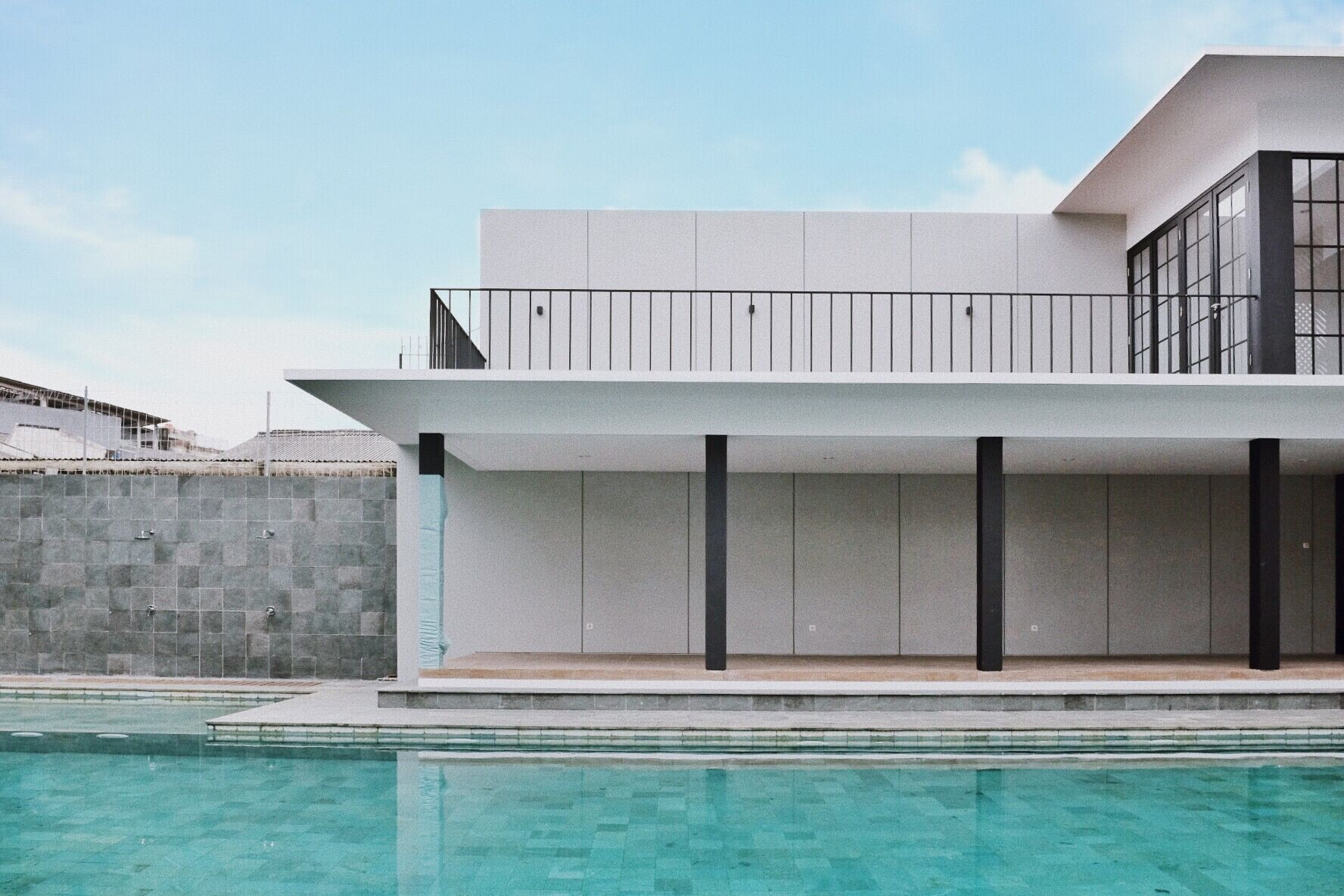 The service areas such as a warehouse, service bathroom, and a generator complex are located at the back. Deliberately hidden behind so that it is not too visible when visitors come to the clubhouse.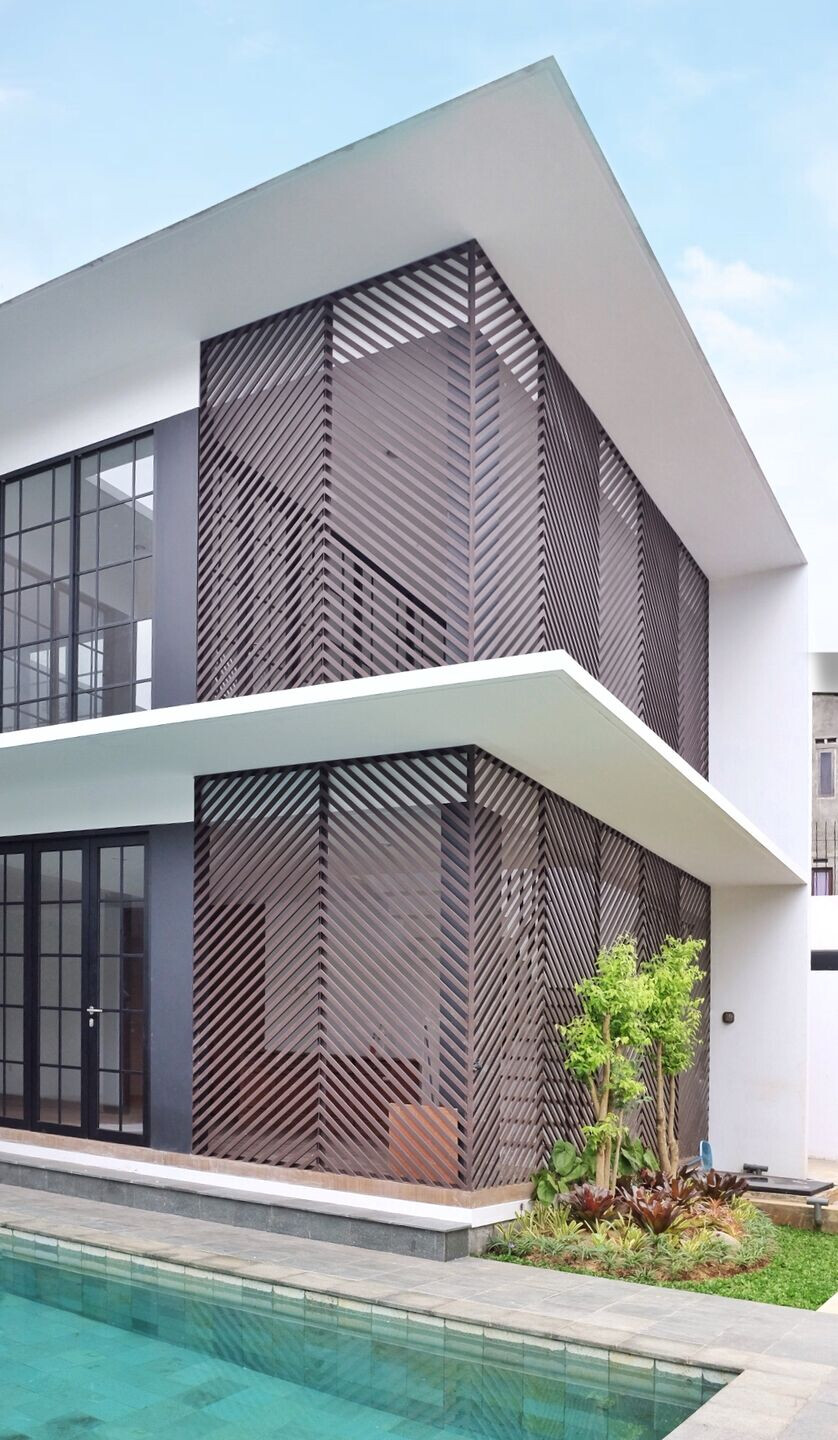 The size of the swimming pool is adequate enough for swimming and children play area. And there are walkways around which residents often use to exercise on foot.