The MNHA is located in the oldest quarter of the city of Luxembourg, where the historical architecture is part of the national heritage.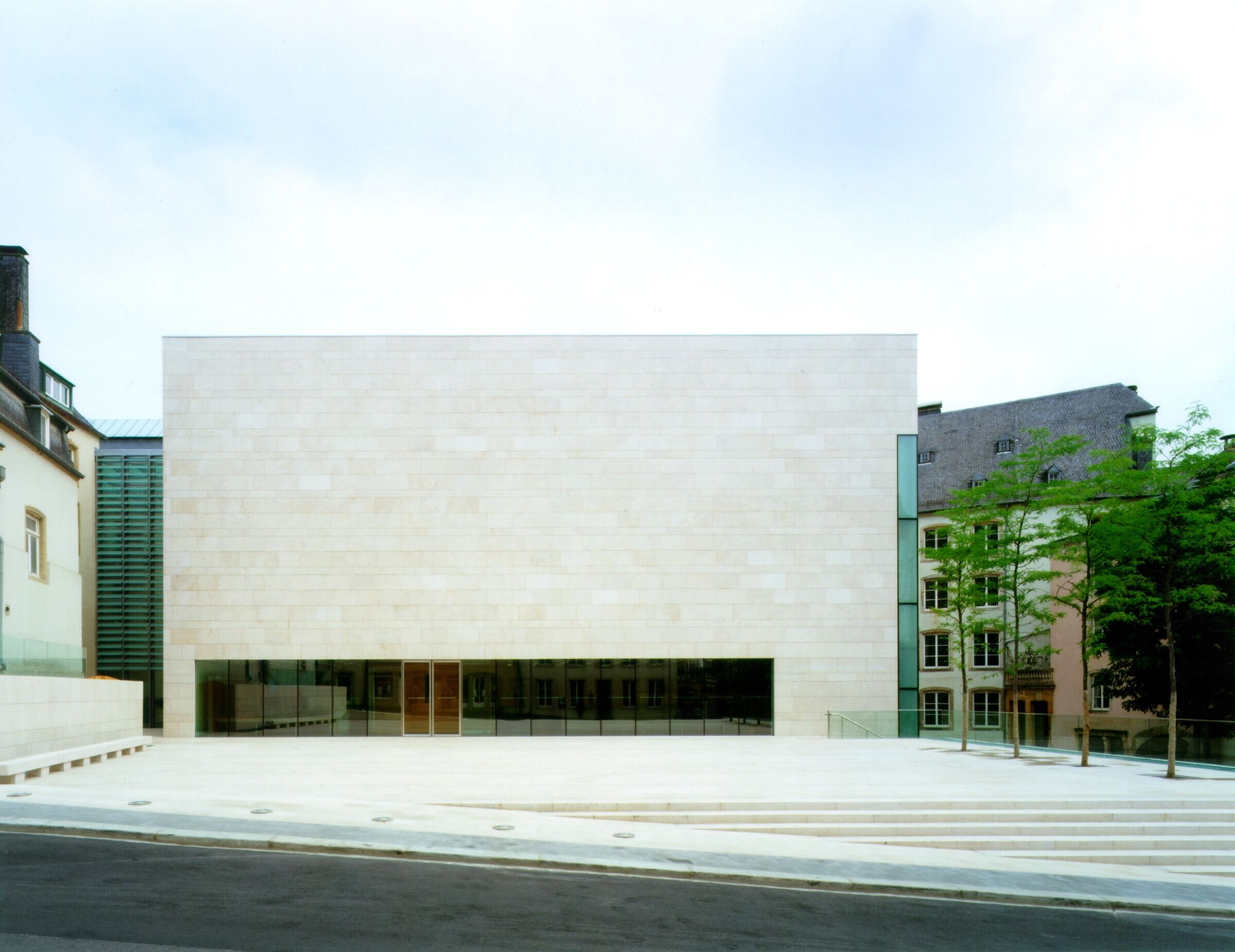 Up to 1997, the museum was housed in a group of ancient buildings, whose limited surface was ill suited to the exhibition of new collections and to a modern approach to museography. It was therefore necessary to find a solution which would allow an extension from the 2100 m2 of the existing structure to the 4600 m2 required.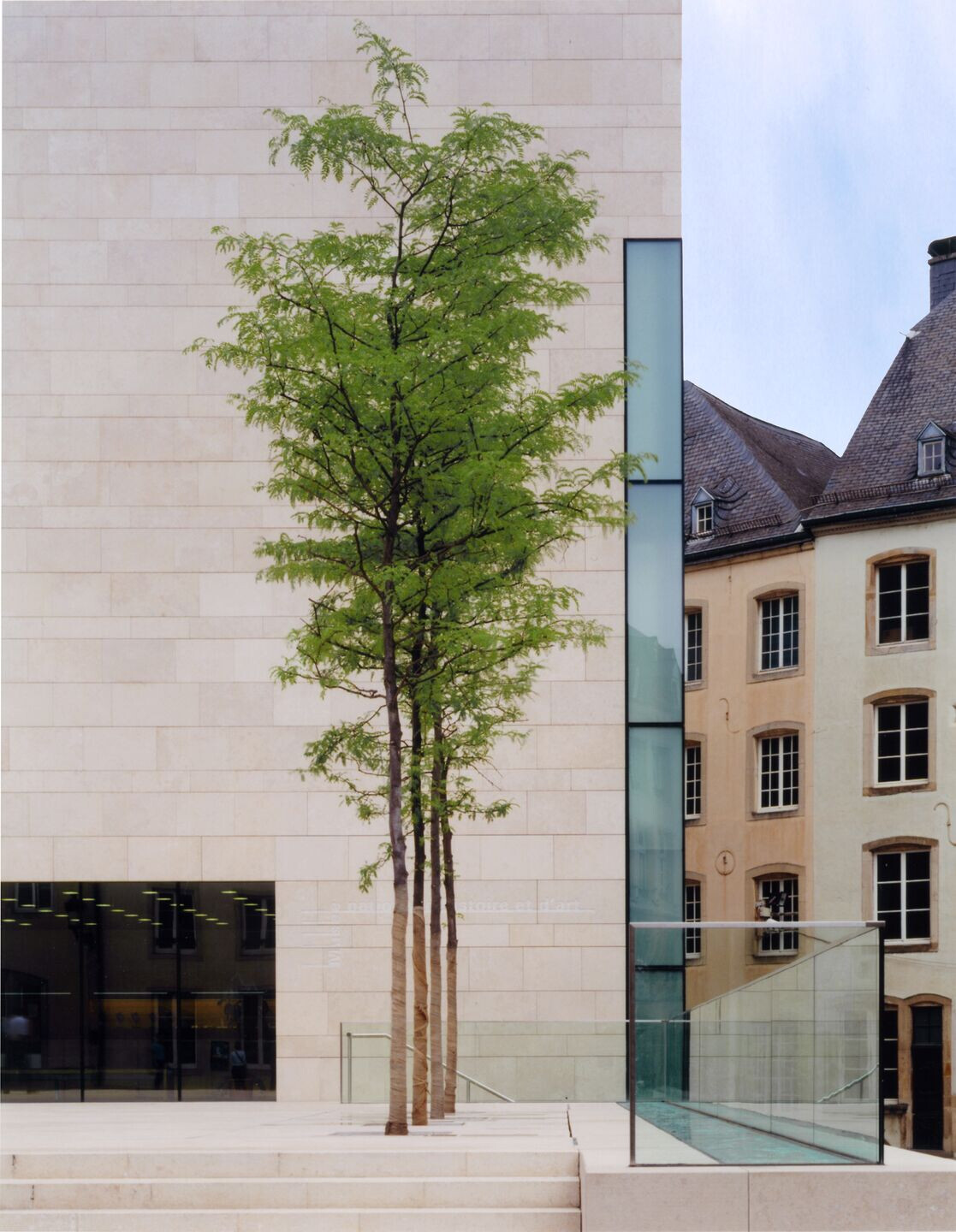 Christian Bauer and associates chose to maintain the historical area, with its harmonious proportions, as a contrast to the new part of the museum, which is characterised by a compact and pure form that does not interfere with the ancient façades adjacent to it.
This approach made it possible to preserve the old houses on the back side, which, given the topography of the town, are a traditional feature of the quarter's skyline. On the front side, underneath the ancient Fish Market situated just in front of the old museum, a completely new exhibition space was carved out of the foundation rock on which the city is built. Three underground levels house today the archaeological collections in broad rooms, where the rock face is visible through glass walls. On the square above, a massive block faced with light, natural stone marks the entrance of the newly designed museum. The stone is similar to that used for the façade of the grand-ducal palace, and is also reminiscent of the many stone fortifications existing in Luxembourg. The material used thus creates a dialogue between ancient and modern architecture.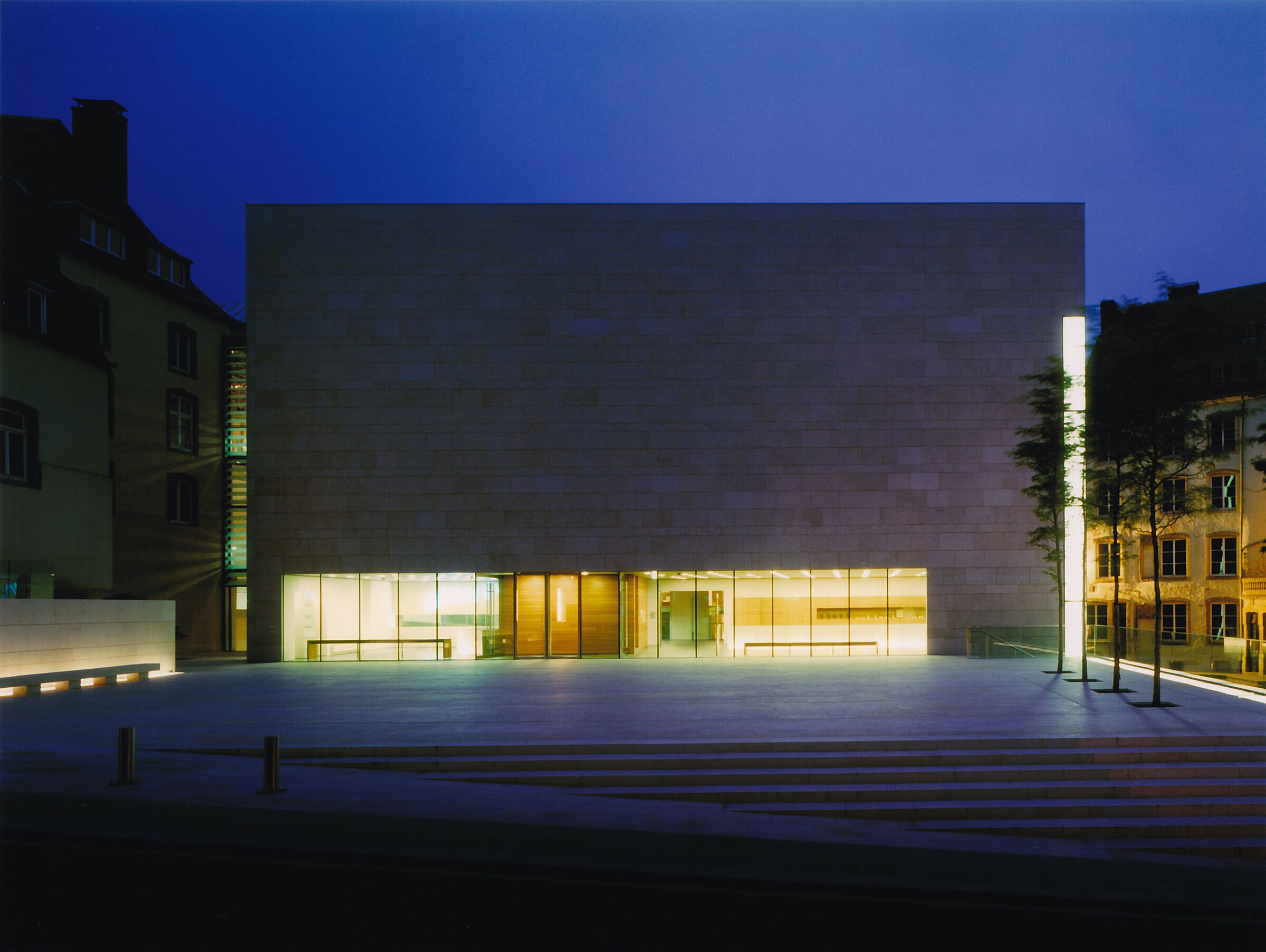 The two structures are linked by stairs, ramps, bridges and a lift, all located in the wide, light and airy space between the two buildings The main entrance, the museum shop and the cafeteria are all housed in the new block, facing the public square. Their external glass walls allow a visual connection between interior and exterior.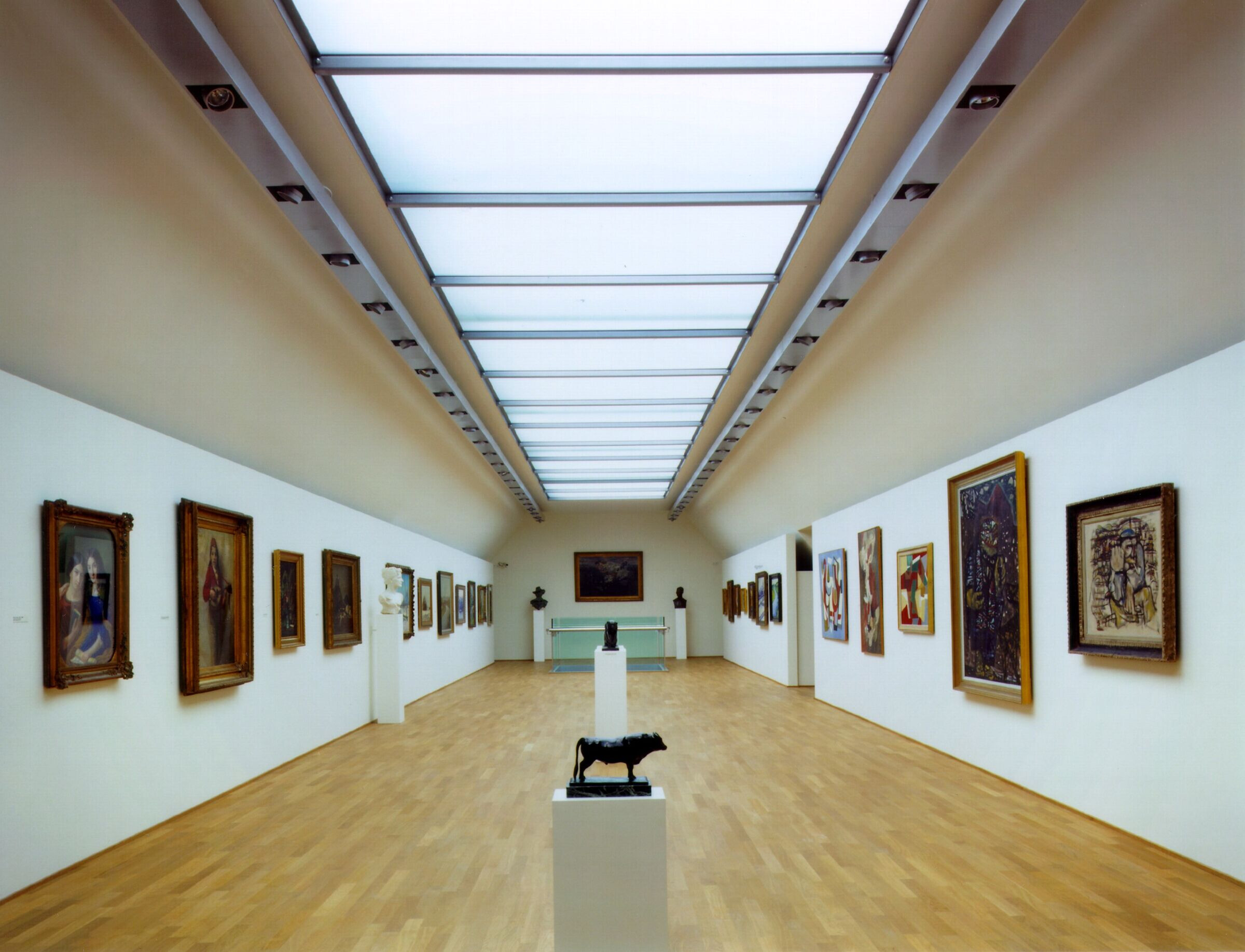 The square has also been redesigned, becoming a sort of raised platform which clearly defines the entrance area of the museum, whilst also offering a fine and user-friendly space to passers by.