A mix of architecture, color, and non-standard materials in a new interior from ZROBIM architects.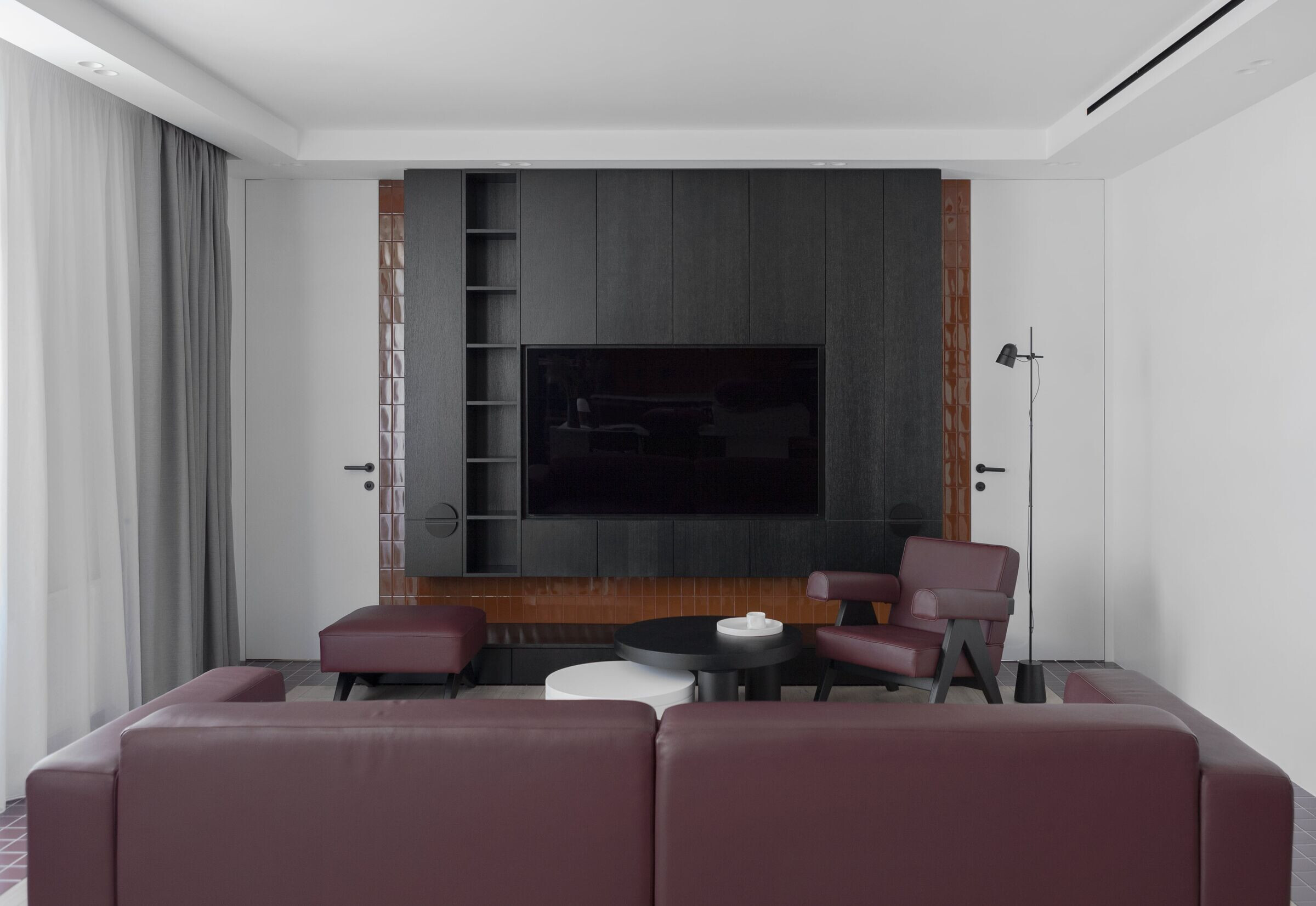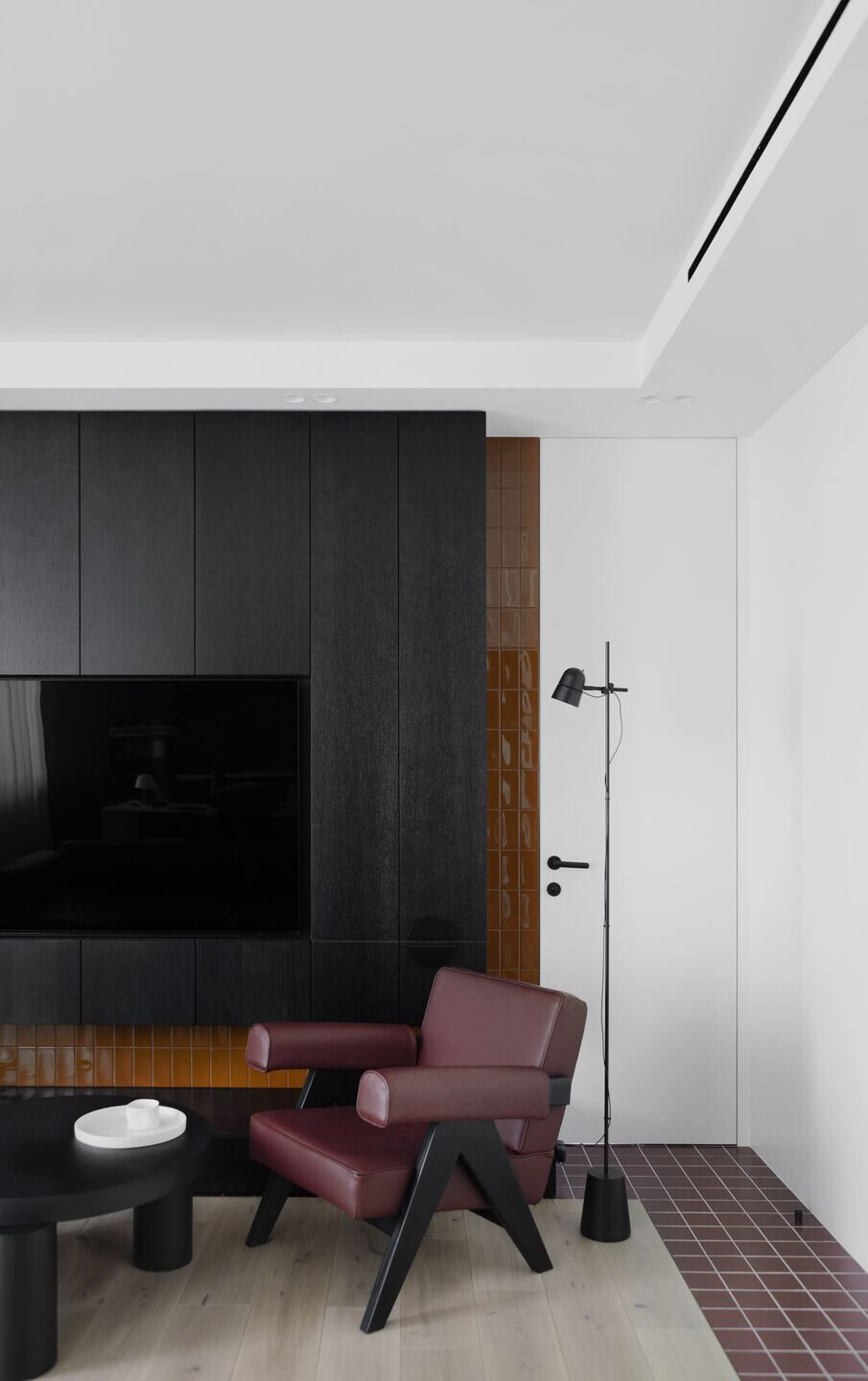 The interior of apartment NB11 in the modern residential area «Novaya Borovaya» near Minsk is conceived as a continuation of the bright exterior of the house itself and the residential area as a whole. While working on the project, our task was to create not just a functional interior, which is always very important for architects but also to work on the mood and create a unique image - lively and photogenic.
The apartment is a mix of architectural layout, clean lines, verified composition, which are superimposed on a unique solution in terms of materials and color palette. Together, these techniques create the mood and achieve the desired balance between function and image.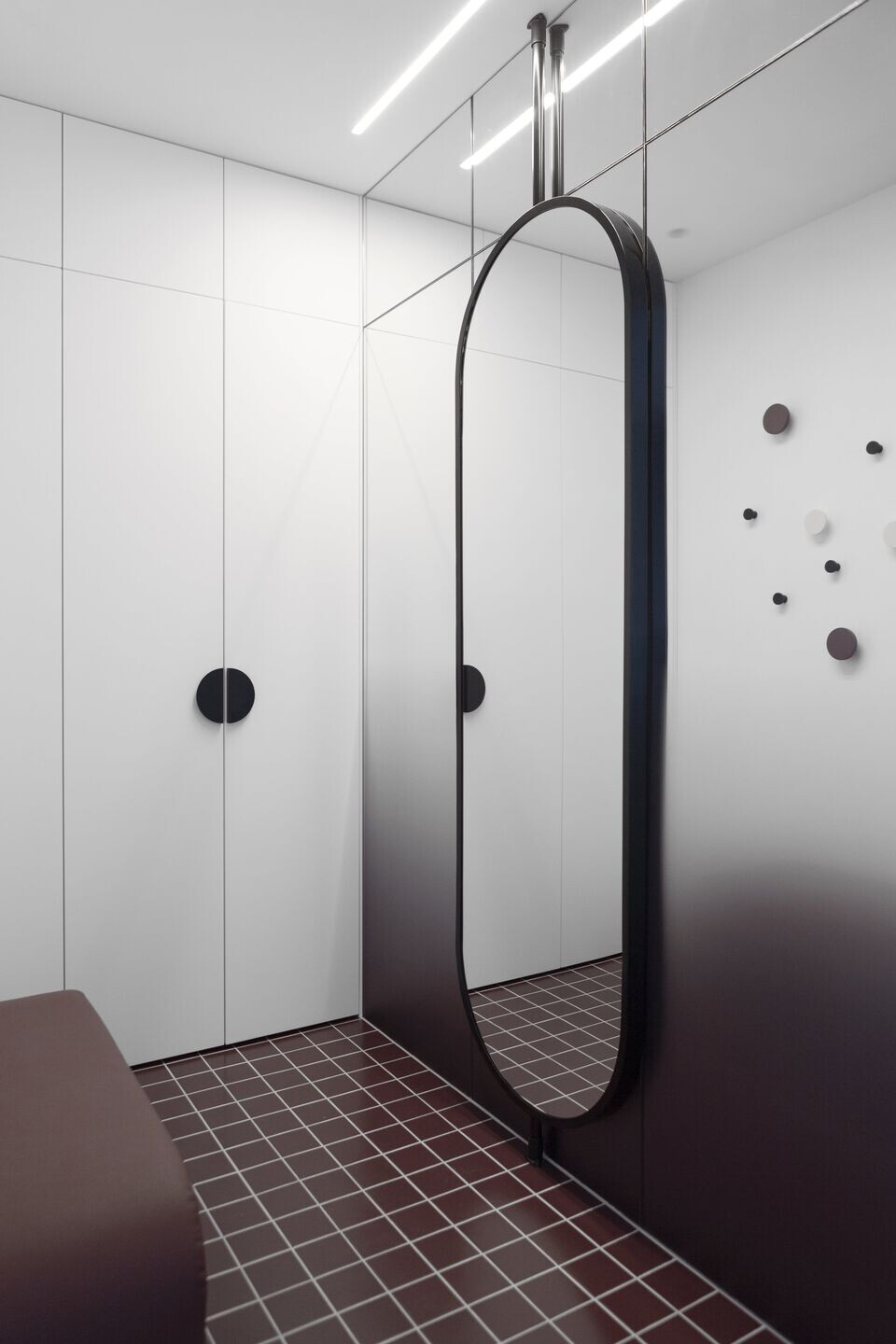 Despite the general minimalism of the interior, it can also be described as bright and charismatic, the interior that combines the character of the place, clients, and our studio.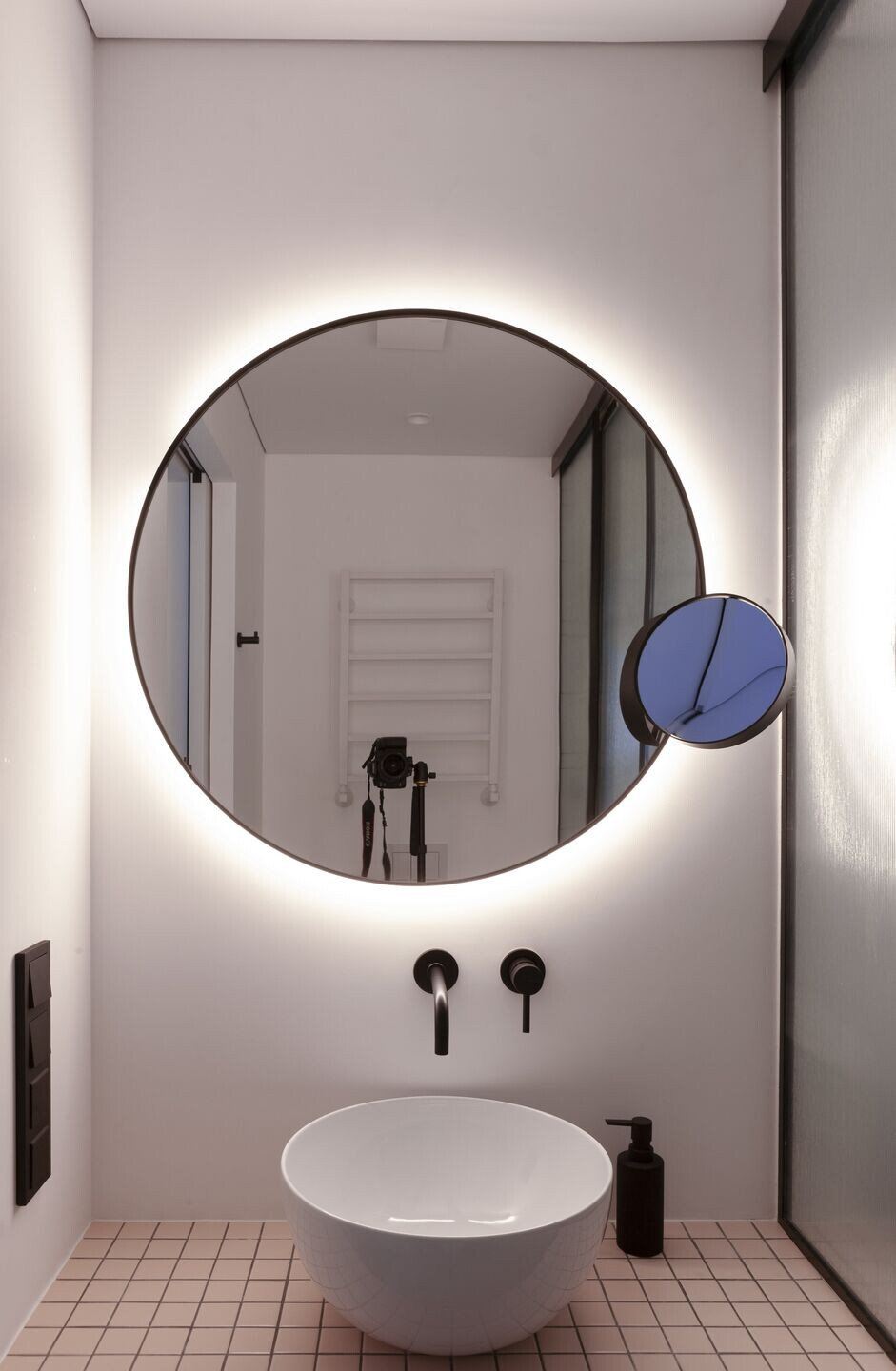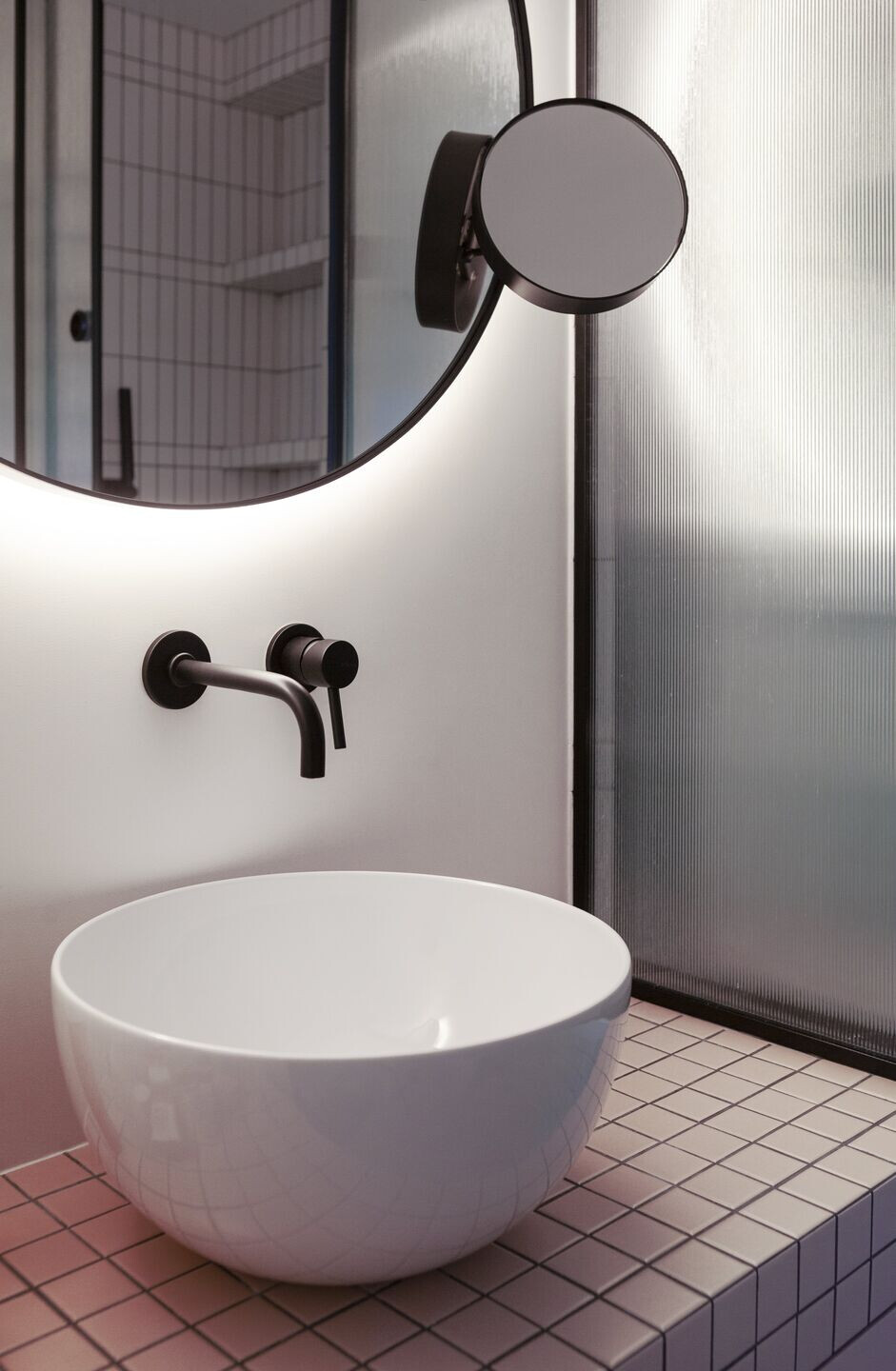 Material Used :
1. &Tradition - Pavilion AV14, Pavilion AV12, Setago Rust&Thunder
2. Fameg - Pala A-1907
3. Alice Ceramica - 31140101, 22240101, 32180101
4. Luceplan - Compendium Suspension, Counterbalance Floor, Counterbalance Wall
5. Bover - Mediterrania S/105/02
6. Aromas del Campo - Luca Wall
7. Marset - Follow Me
8. Pavigres - Uni Beringela 97*97 mm
9. Ceramica Vogue - Interni Rosa 48,1*48,1 mm, Interni Ghiaccio 48,1*198,4 mm, Interni Ghiaccio 48,1*48,1 mm
10. Top Cer - Loose Smooth Light Green 96*96 mm, Loose DD Yellow Lemon 96*96 mm
11. Aleliuia Ceramicas - Urban Atelier Castanho 67*140 mm, Urban Atelier Beringela 67*140 mm
12. Ceramiche Piemme - Contract Rainbow 600*1195 mm
13. Paint and Paper Library - Clean White