International design and innovation office Carlo Ratti Associati, working with the leading fitness equipment manufacturer Technogym, the non-profit architecture group Terreform ONE and the urban regeneration institute URBEM, has unveiled the Paris Navigating Gym project, a human-powered gym boat that cruises along the Seine River by using energy sourced from passengers' workouts. The project was developed in response to a public call organized in the French capital.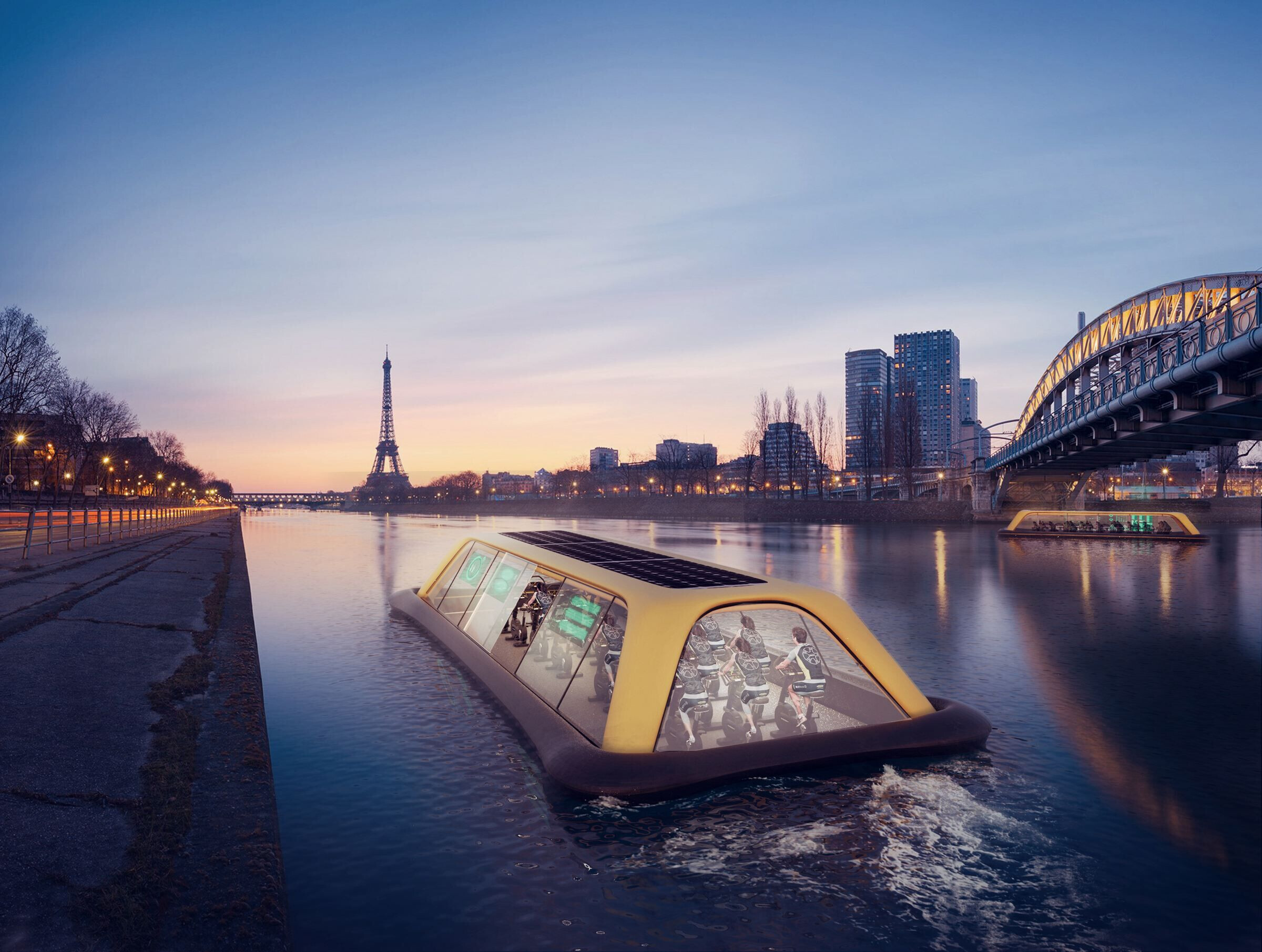 The Paris Navigating Gym is a 20-meter long fitness vessel that can host up to 45 people. The fitness area features Technogym's ARTIS machines – a special type of sports equipment that harnesses human energy and makes it available to further uses.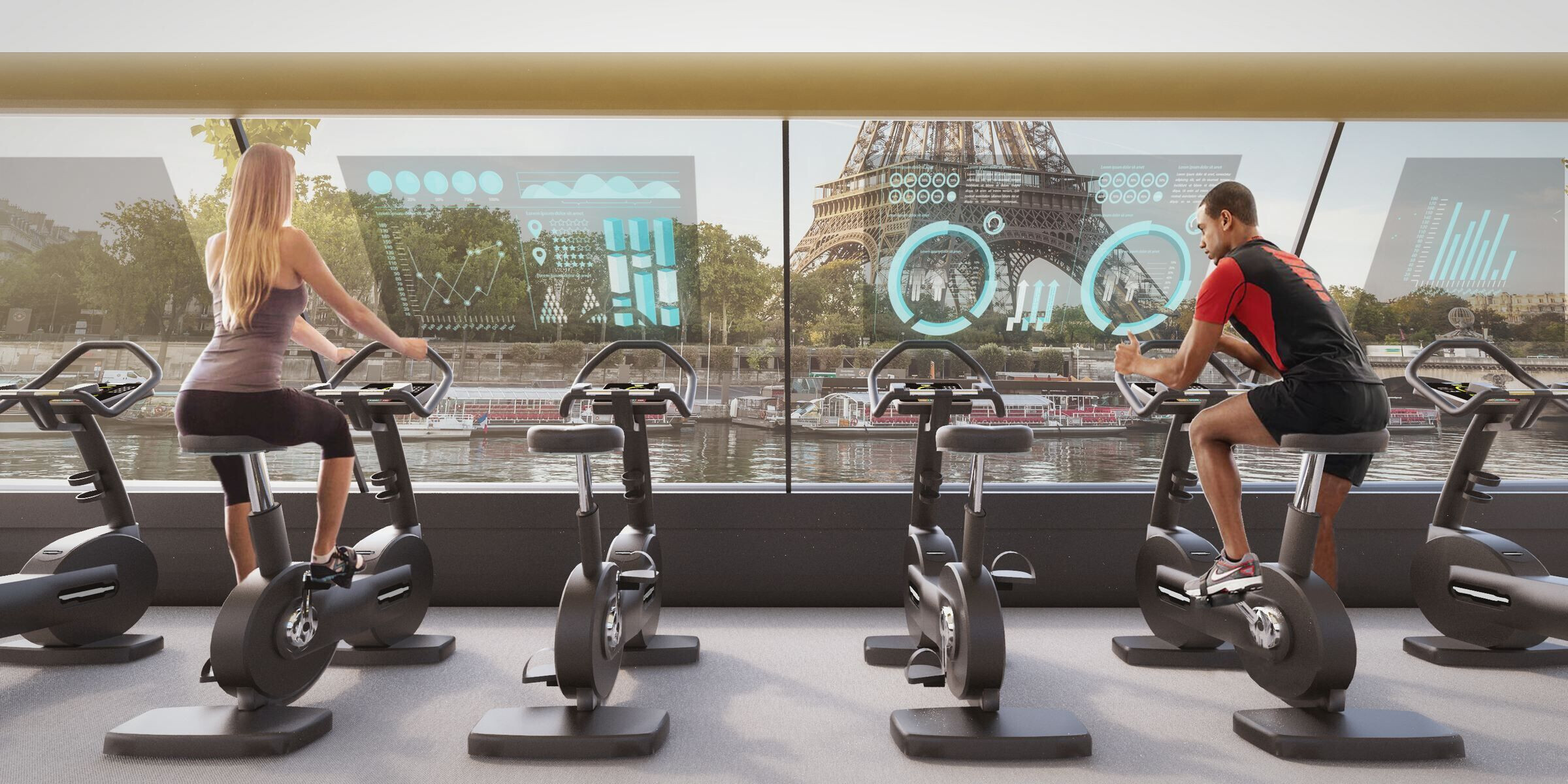 By doing exercise on the ARTIS bikes and cross trainers, guests can seamlessly contribute to powering the boat. Human powered energy will be supplemented by renewables, such as photovoltaic cells on the gym roof. Activated by electric propellers, the Paris Navigating Gym will sail along the Seine on its route through the city, providing access to anybody who wants it.
The Navigating Gym will allow Parisians to inhabit the river all year long. The augmented-reality screens installed on the boat will show guests both the quantity of energy sourced from the workout, and data about the Seine's environmental conditions, tracked in real time by sensors incorporated on the vessel. Encased within a transparent glass covering, open in the summer, the gym allows an extraordinary view of the urban panorama. And at night, the boat can even be used for parties and celebrations.