An apartment for a young couple of professionals in the world of art, designed to integrate some period furnishings, a large library and some works in a welcoming and bright container.
A project that through new colors, furnishings and finishes has completely redefined the atmosphere and the perception of space, adding a room but without drastically changing the existing one.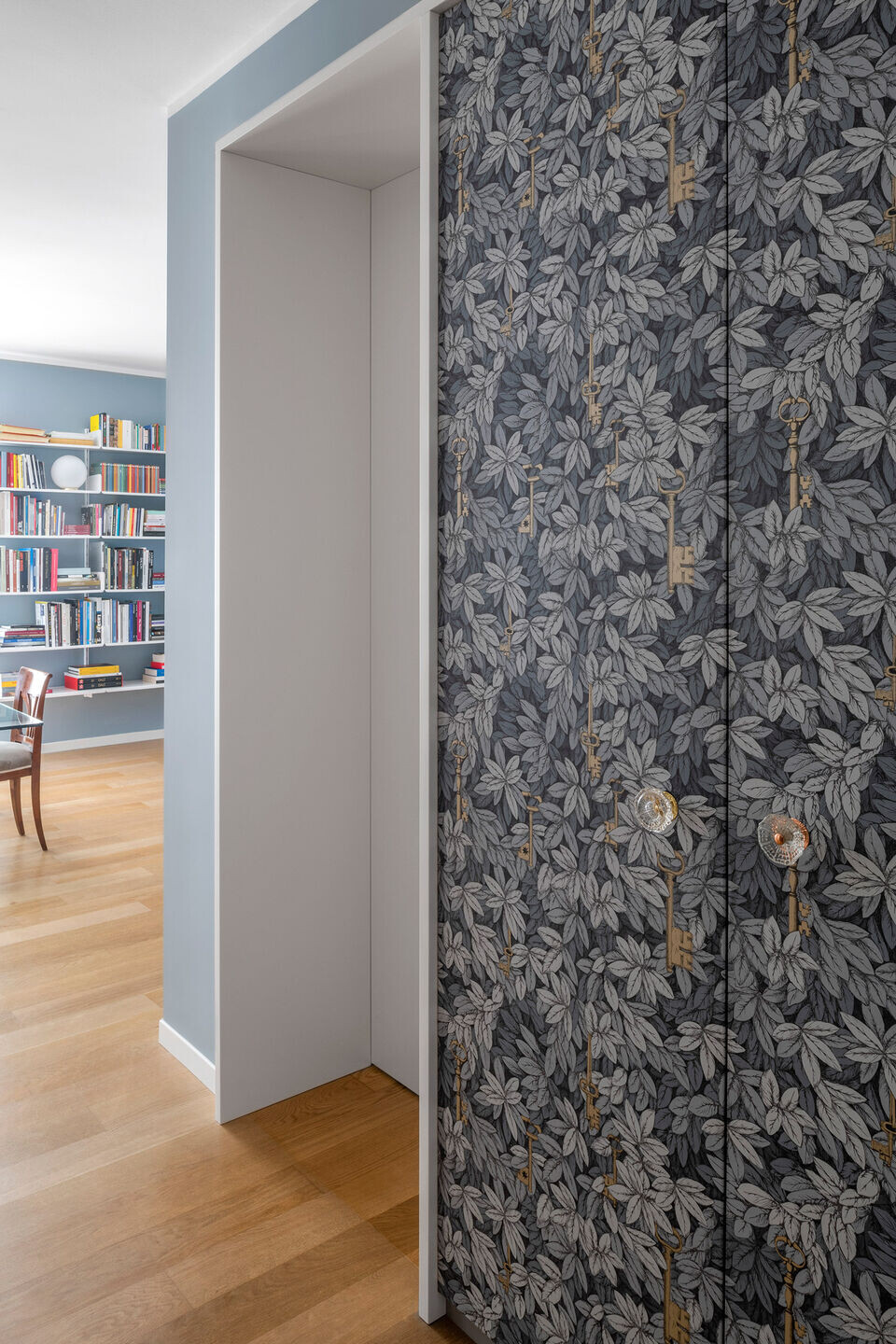 The elements that characterize the living area are the new entrance and the three thresholds that define the space between the kitchen and the living room.
The entrance is separated from the study by a new equipped wall, decorated with Cole & Son "Secret Keys" wallpaper by Fornasetti and some historic glass knobs recovered from the old family home.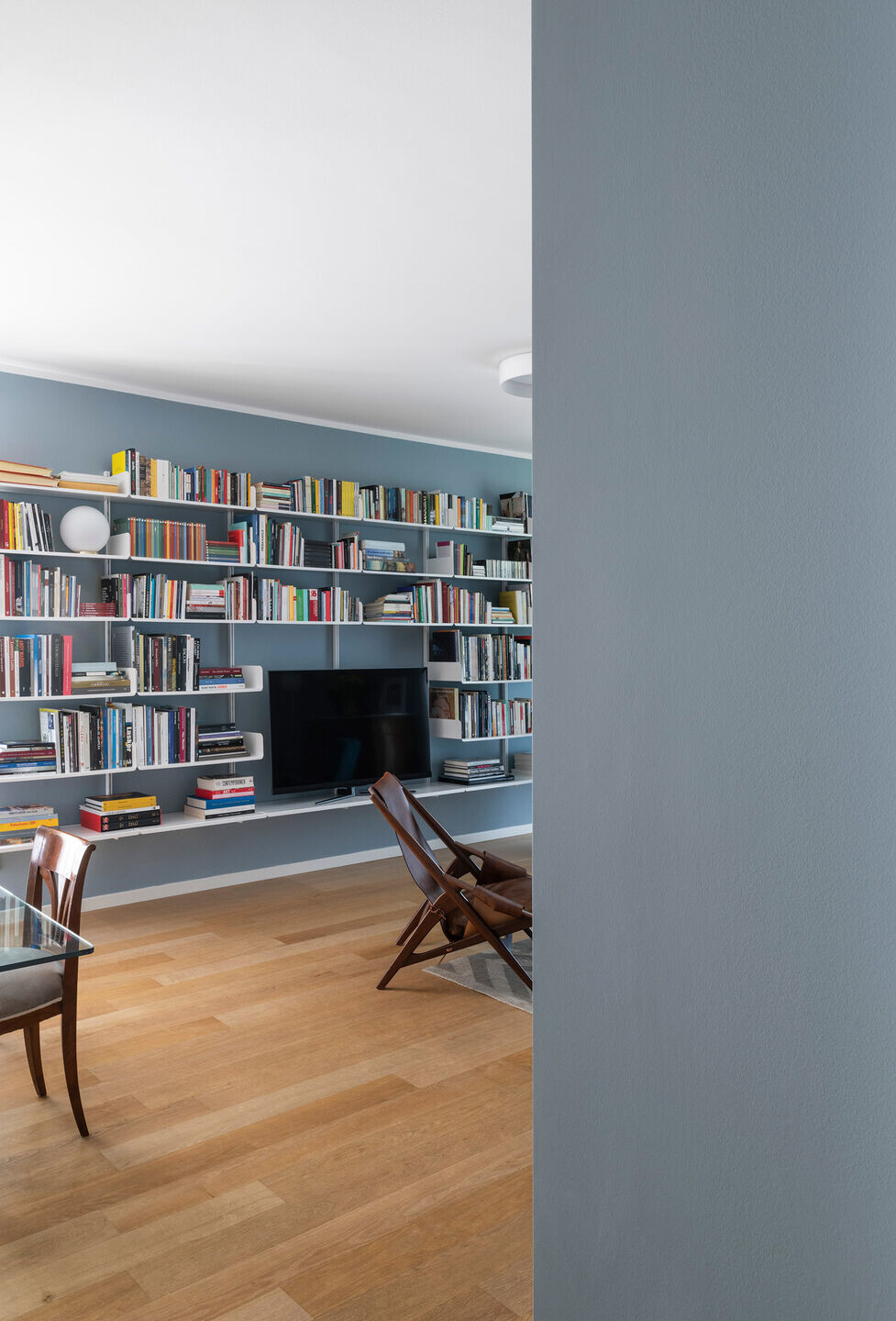 The living room, defined by the large bookcase intended to house the owners' vast collection of art books, is characterized by the coexistence of historic furnishings - a chest of drawers and dining chairs - from the family home, some modern antiques, such as the 1950s leather armchair and glass table designed by Carlo Scarpa, and some contemporary furnishings and accessories. The new color of the walls, a gray-blue, helps to give uniformity to the environment.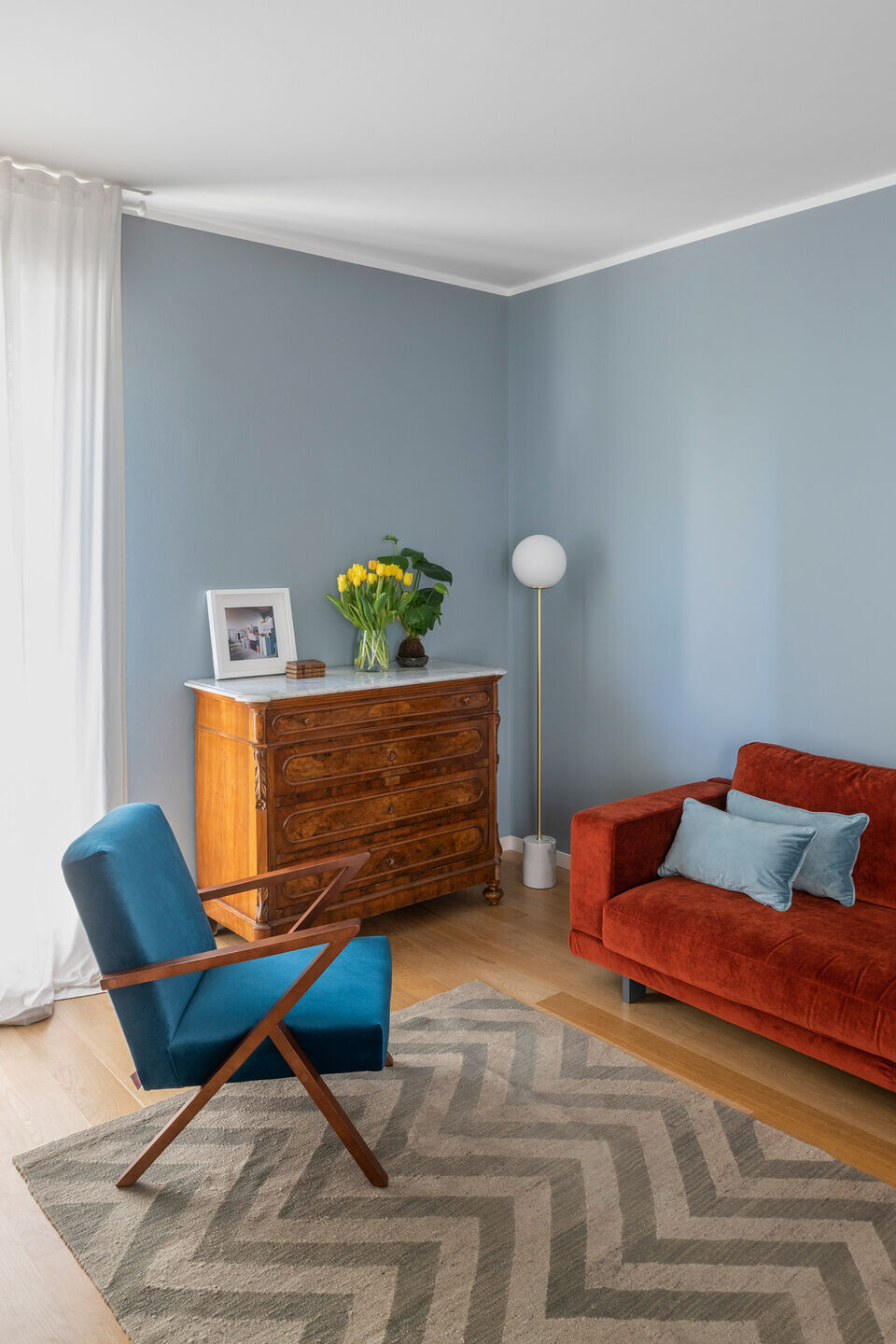 Kitchen and living room are in continuity through three thresholds highlighted by new portals in clear lacquer, in contrast with the color of the walls; two of the three are characterized by containment furniture with milled panel doors.
The mirrored backsplash of the kitchen and the stainless steel top contribute to optically expand the space and reflect the three thresholds and the living room.
The bedrooms are each characterized by a precise color range and wallpaper that determines the atmosphere.