Pipi is a beautifully-sculpted residential and retail building in the heart of Bondi. Comprising 29 apartments atop ground floor retail, there is something both startling and classical in the swooping gestures of the grand vertical bays that line Hall Street. The material palette adopts coastal, sun-bleached tones of light-grey concrete, white terracotta and brick: durable materials that will weather beautifully in context. Each façade is a study in folded planes and angled blades, a play of light falling across the pale surfaces. This is a building that sits comfortably at the junction of urban and beach living.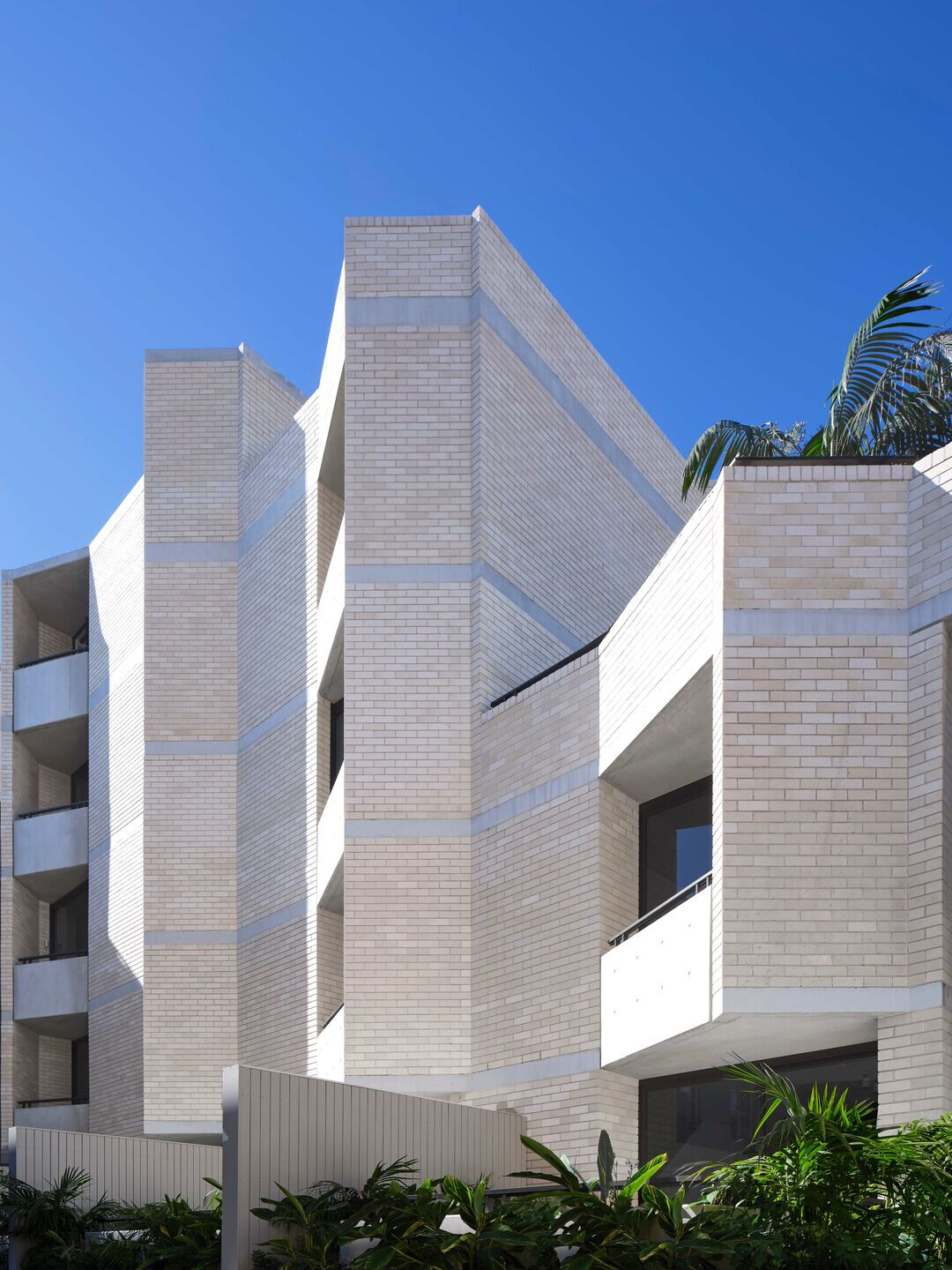 Floating over the footpath, a raked off-form concrete awning flows into the retail space to become a series of vaulted ceilings. The project features low-carbon concrete, used for the dual benefits of reduce carbon emissions and a light grey colour that becomes a feature of the facade and interiors. A monastic double height entry lobby off Hall Street features curved walls and ceilings and pale textured wall and floor tiles sets up the look and feel of the well-planned apartments.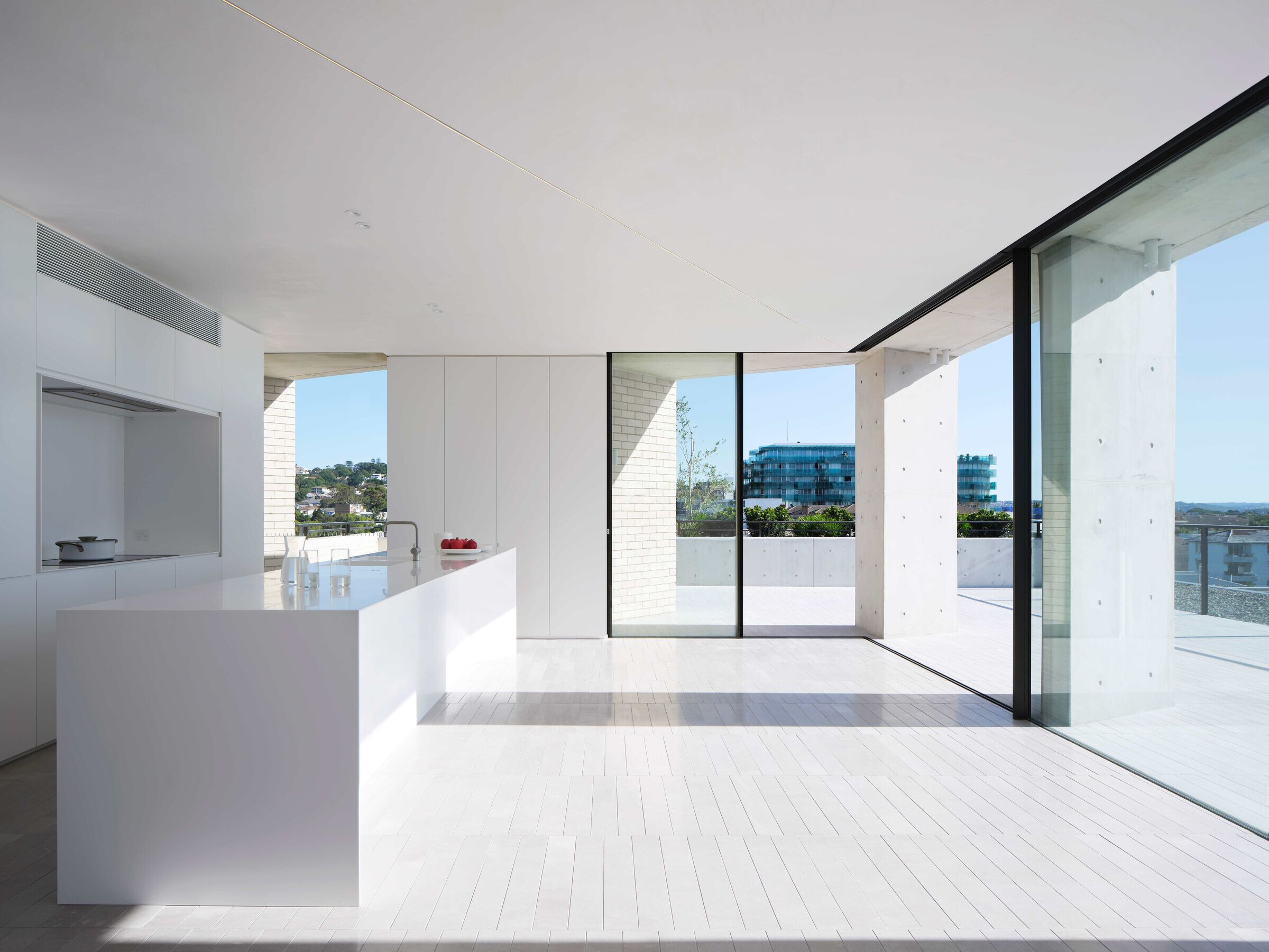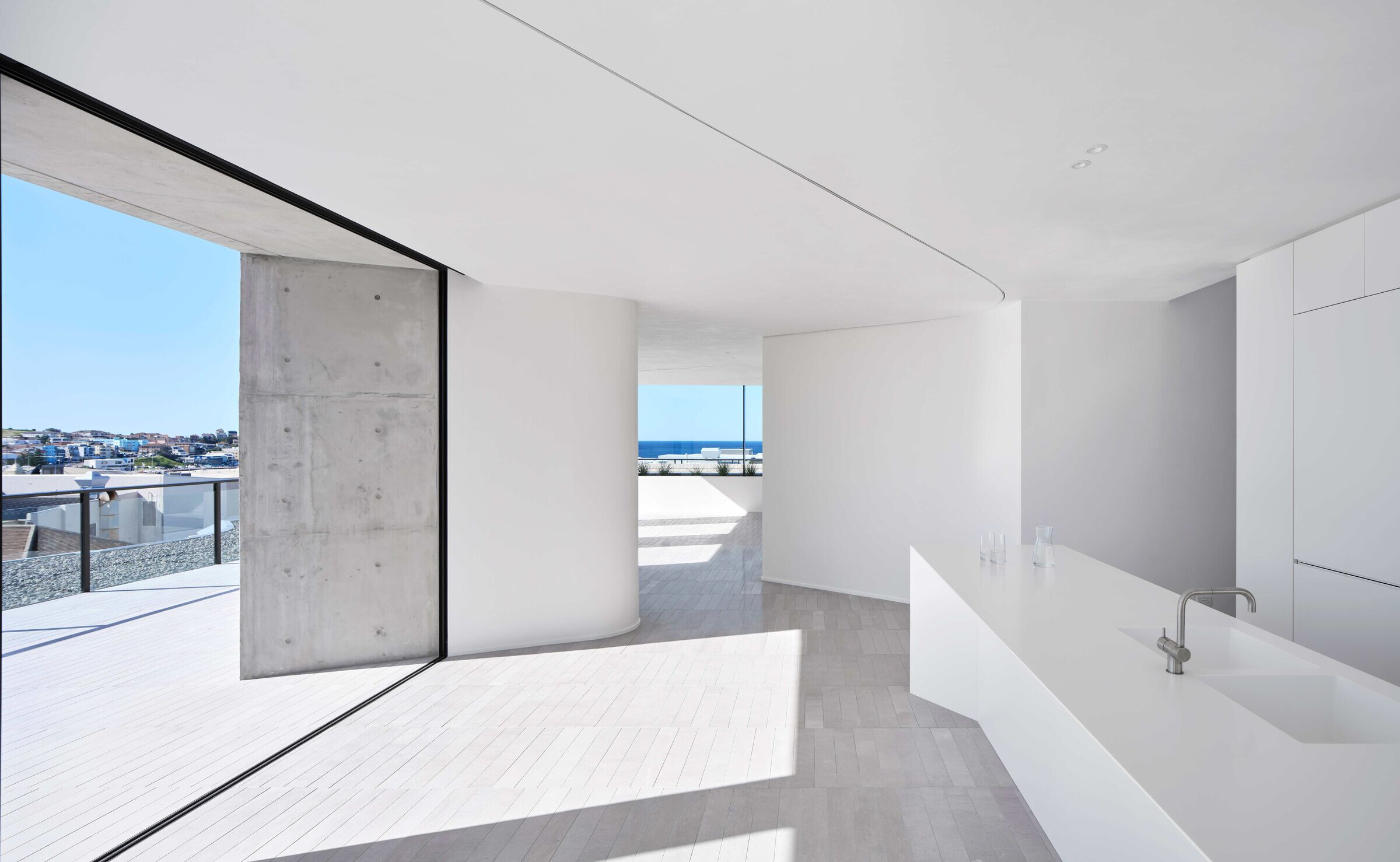 The building has a 5-storey appearance from the street, with a luxurious penthouse level set back on the upper floor. This maintains the established building height of the street, while offering the penthouse grand terraces around all sides to capture sweeping views of the beach and the coastal hills. Generous terraces are also provided at lower levels where the building steps back from the boundaries, with large areas of planting featuring species indigenous to the seaside area.